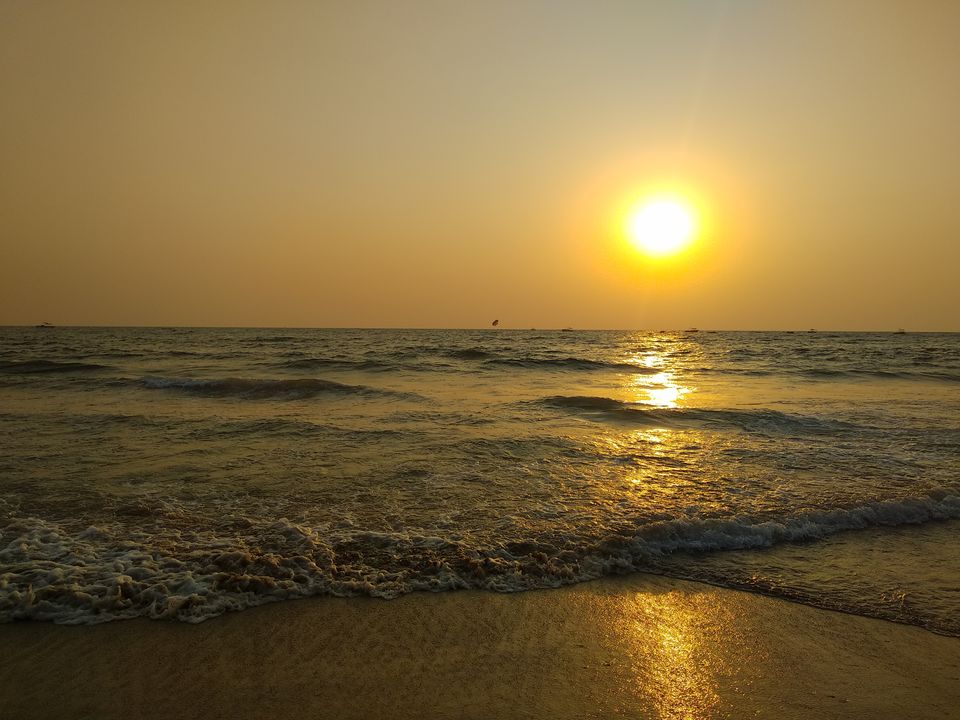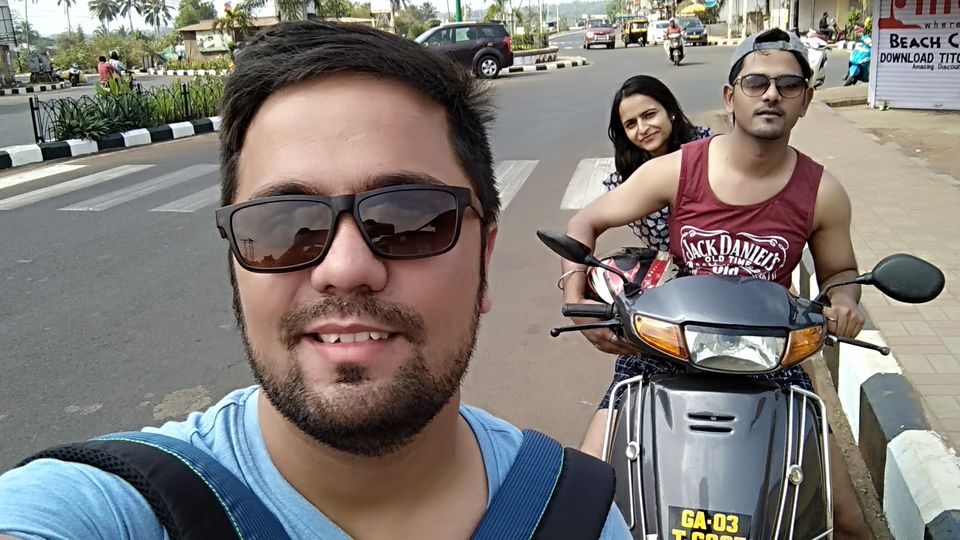 Starting your Day with cup of good tea is a sign of good day. We started riding towards more of north as the place is about 1 hour away and before we reached there my friend met with an accident. Yes, it was not so major but both of them got injections and proper dressing. Thanks to one the family there who helped us to reach near by doctor. After about 1.5 hours when the situation was under control we drove and reached Arambol Beach.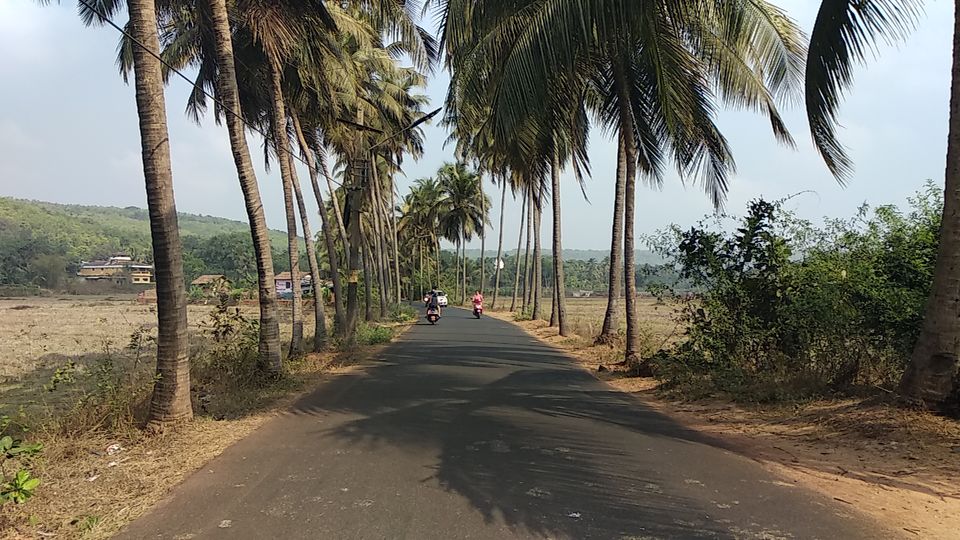 Reaching there I see a beautiful view, it was like I have visited some other country. The beach was totally clean, clear water, not much crowd, not much noise. Mostly you will see more of foreigners enjoying on shacks, bathing in sea water and people are just relaxing there. Beautiful shacks there where you can sit and eat and the view is just literally relaxing so did we at one the cafe there and ate something as we were hungry, didn't had breakfast also.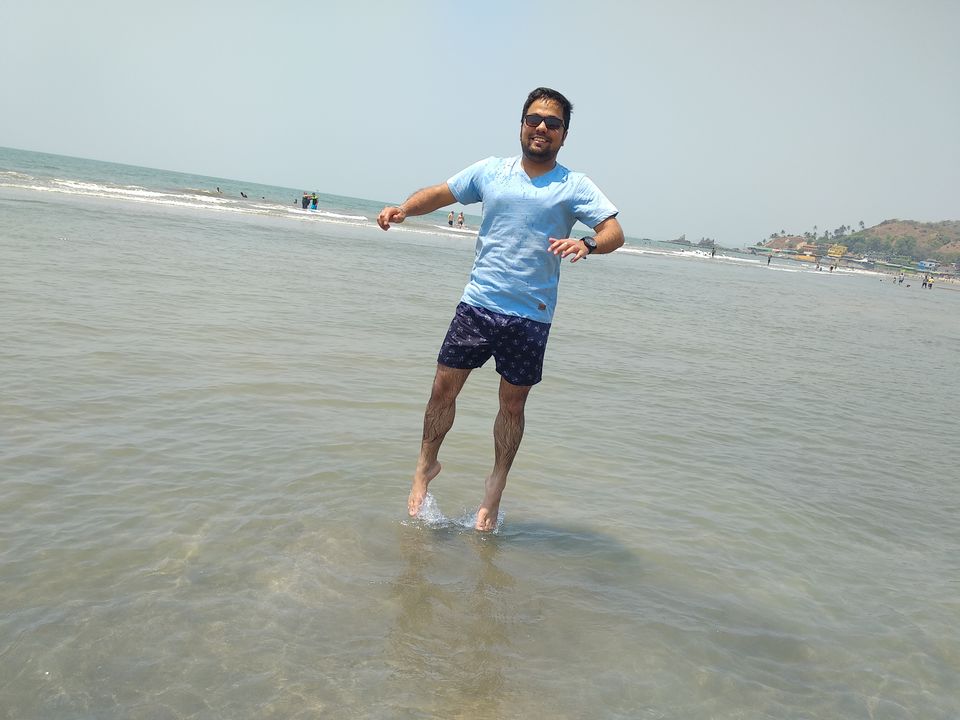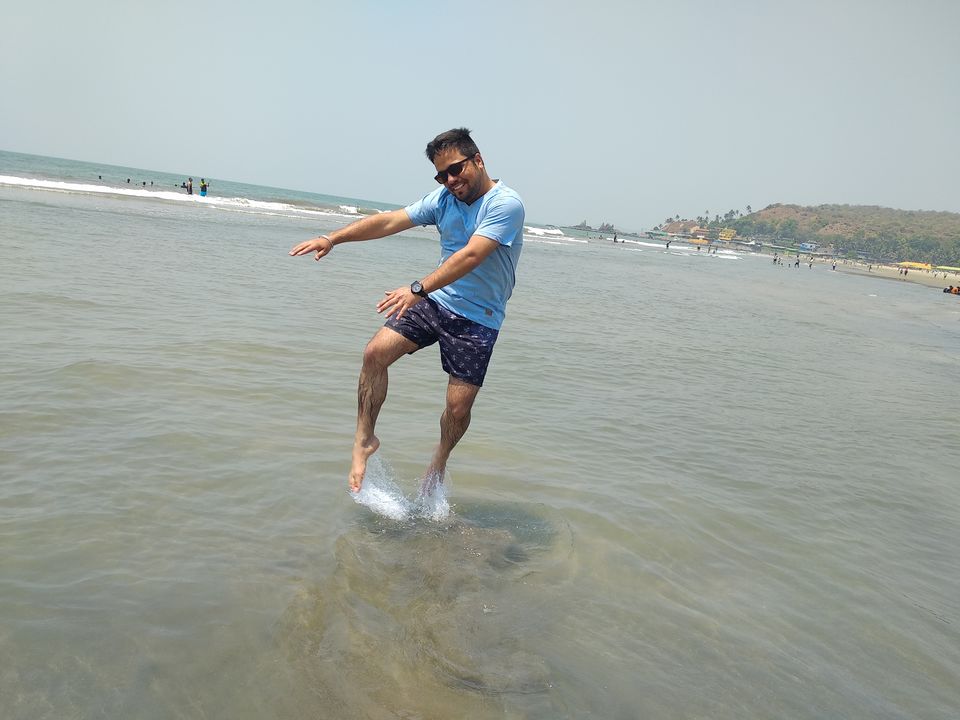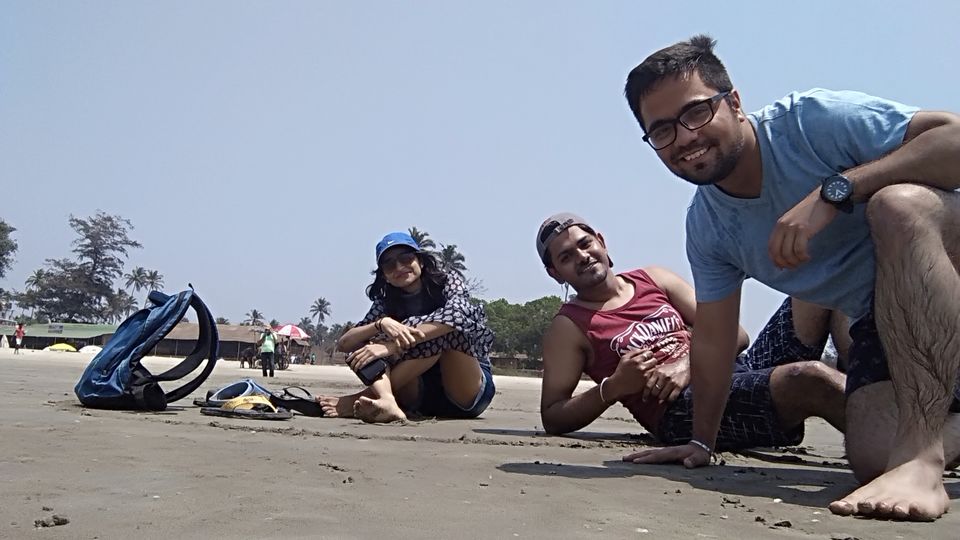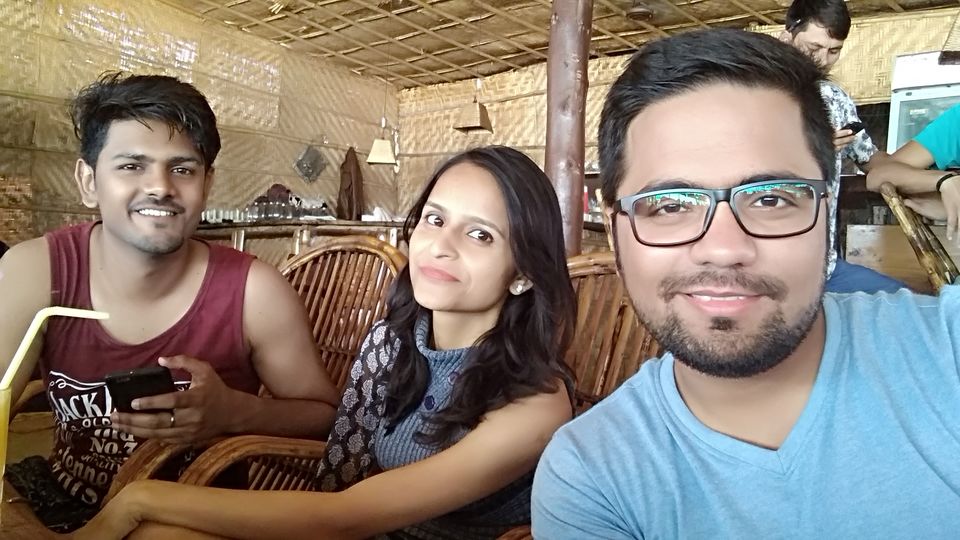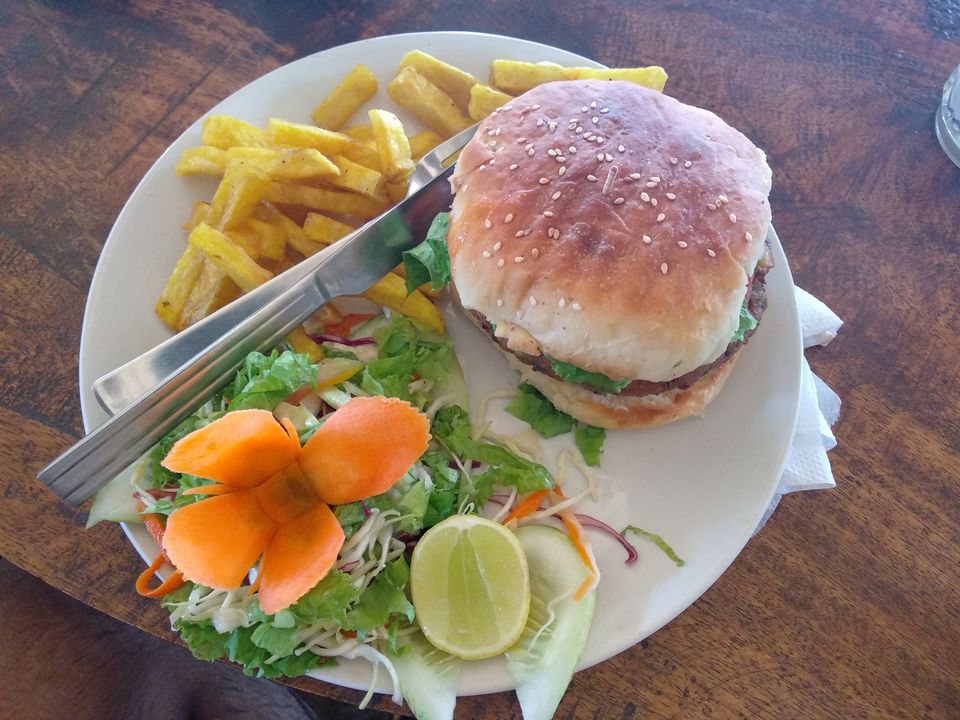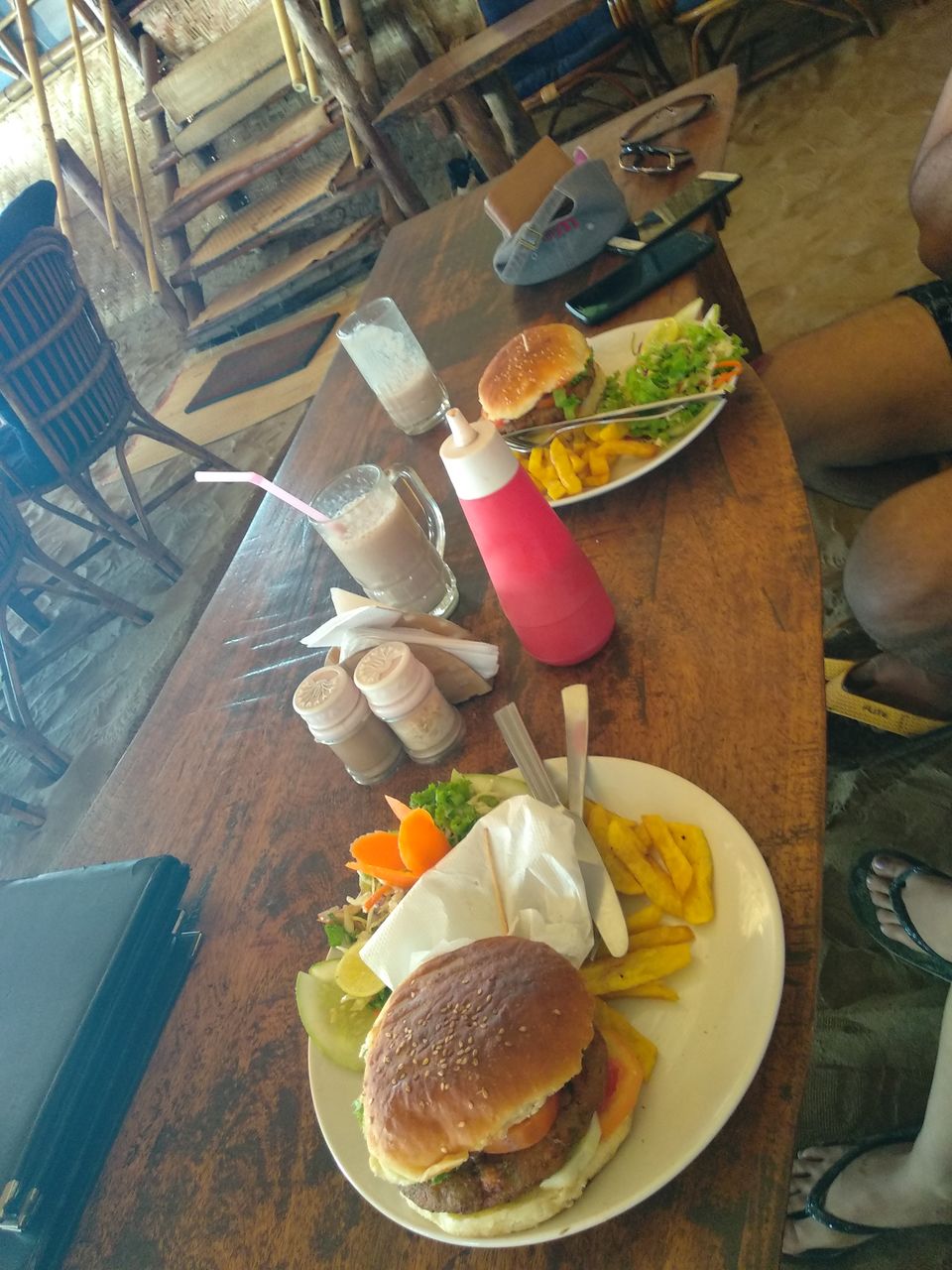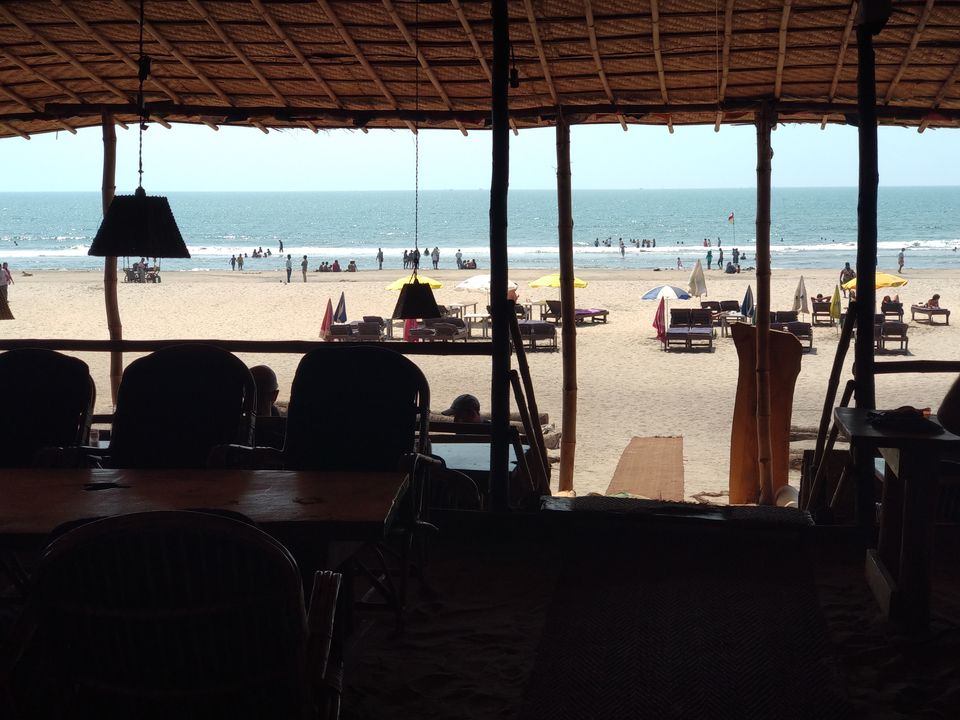 After enjoying in Salt Water we headed towards to Sweet Water Lake walking only by the shore. It was about 15 mins walk from Arambol Beach and man what a lane was that.. beauty that we say. All shops owned by Indians and some by foreigners. Its like side market for all where you can shop as well as eat by the side at restaurants enjoying the beauty of the sea.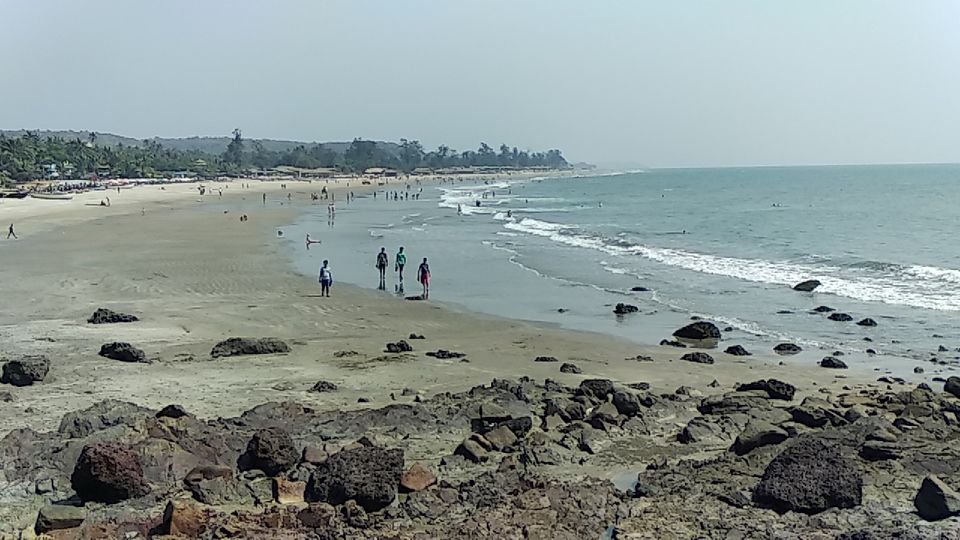 Sweet water lake which is actually a fun part. Different from beach water which is salty, this lake was actually good and you know whats the best part, you can go in without any salt going through your nose and mouth. Yes, the water level is not to high nor too low, you can just simply stand and enjoy the water. We started playing and my friend challenged me that we both have to put heads in water and collect the sand from our feet and by this we wanted to see who can bring the sand, but most importantly who can hold the breath in water. Well, I failed the first time.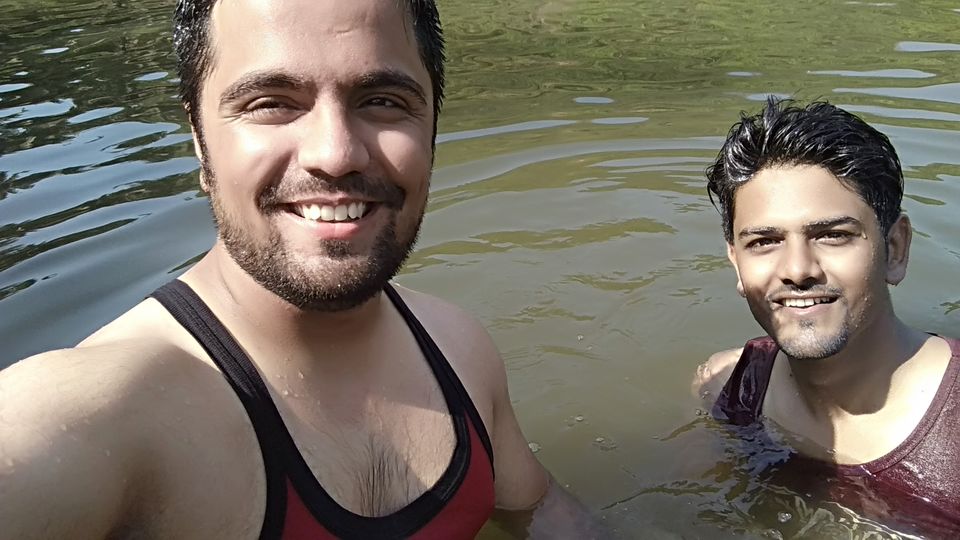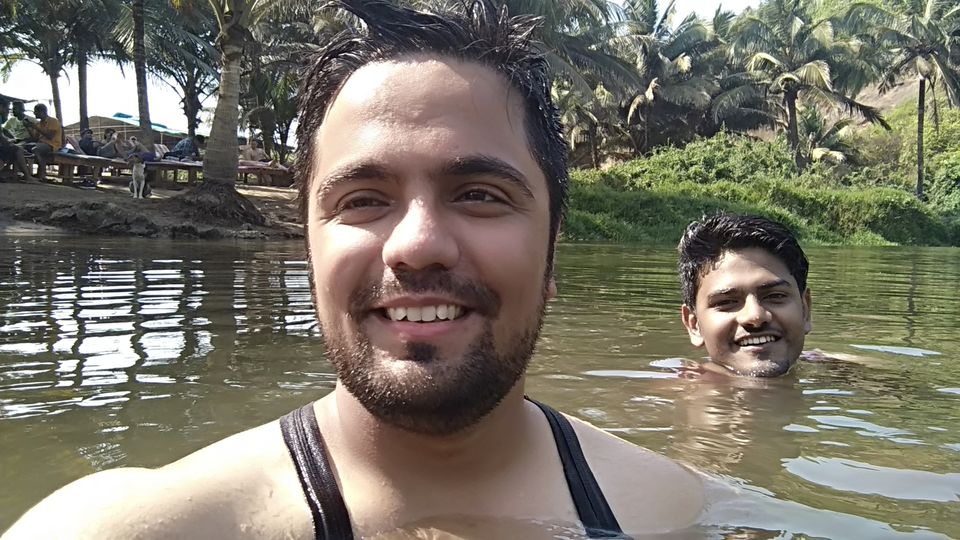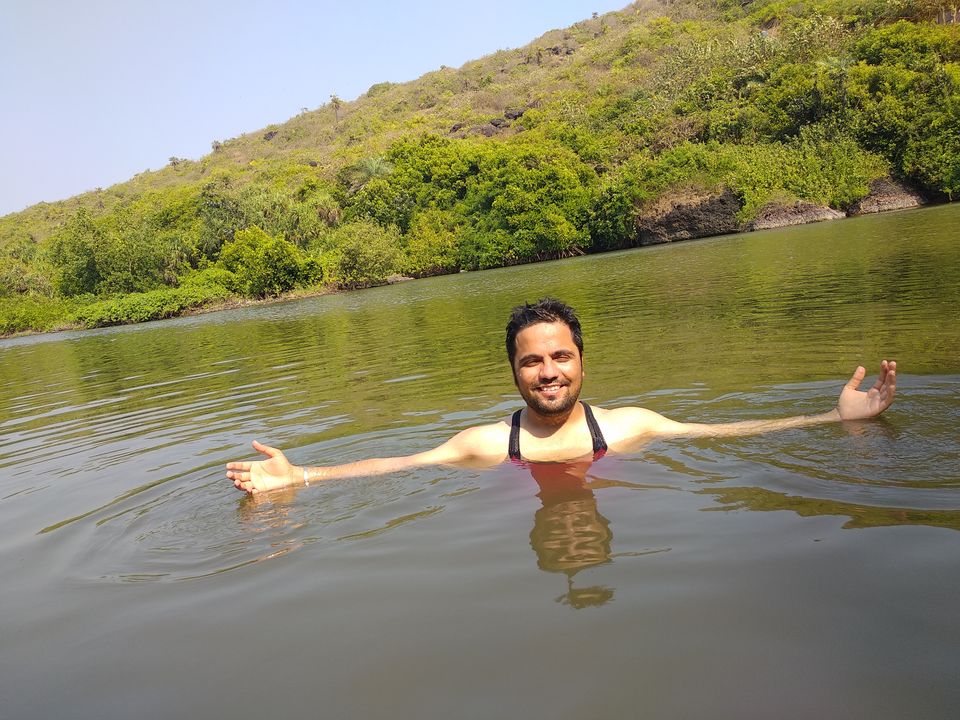 Anyways after having fun we went back, took our scooty's and head back towards next destination. Our plan was actually to visit Anjuna Beach, but we changed our plan and decided to go Baga Beach. We did this because firstly we didn't have time to cover everything for that day as per plan and secondly, the first's thing the only reason. Well, like all other beaches, this was same but more of a loud one. There were not two or three but more that 5 shacks running music out loud. So we didn't actually danced there but most of it we sat on warm sand and enjoyed the beautiful sunset.I was Vlogging and was just roaming on beach enjoying the view and by the time it was dark we went to TITO's lane.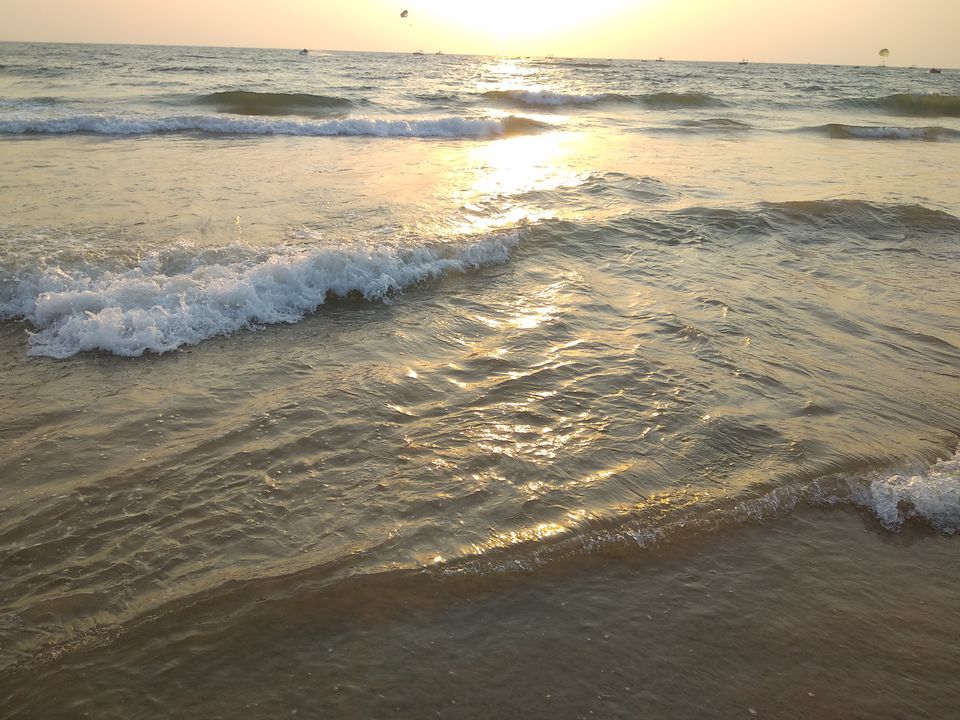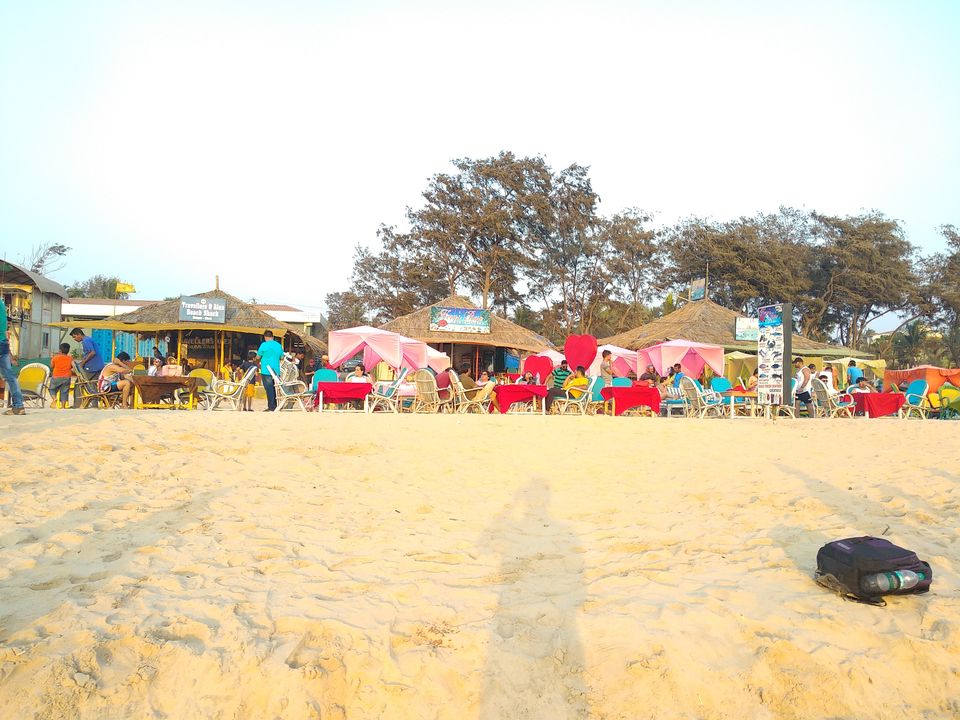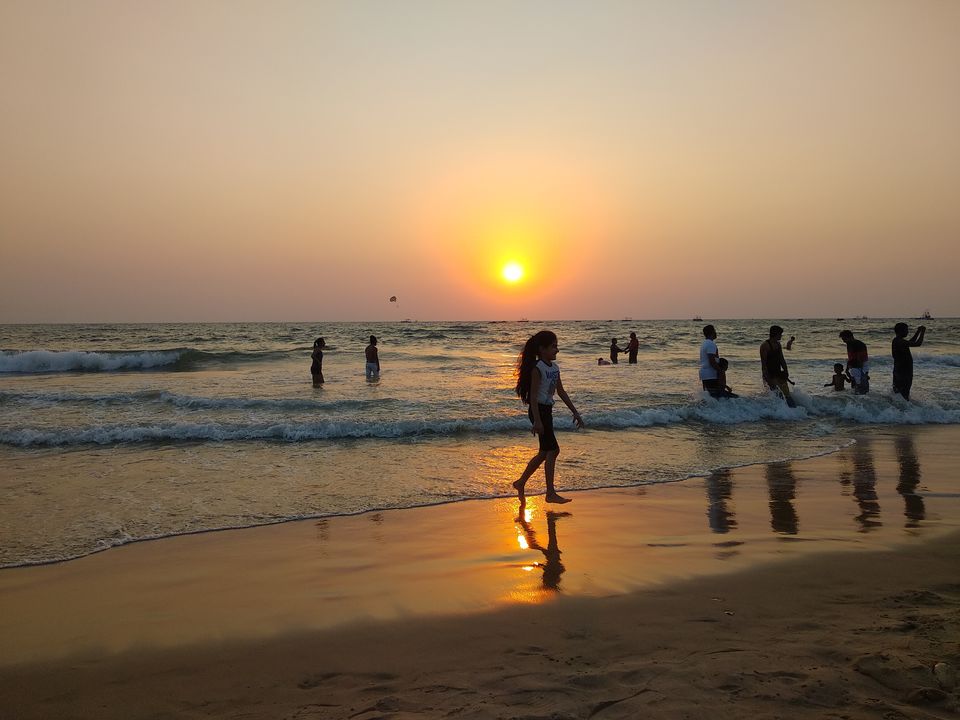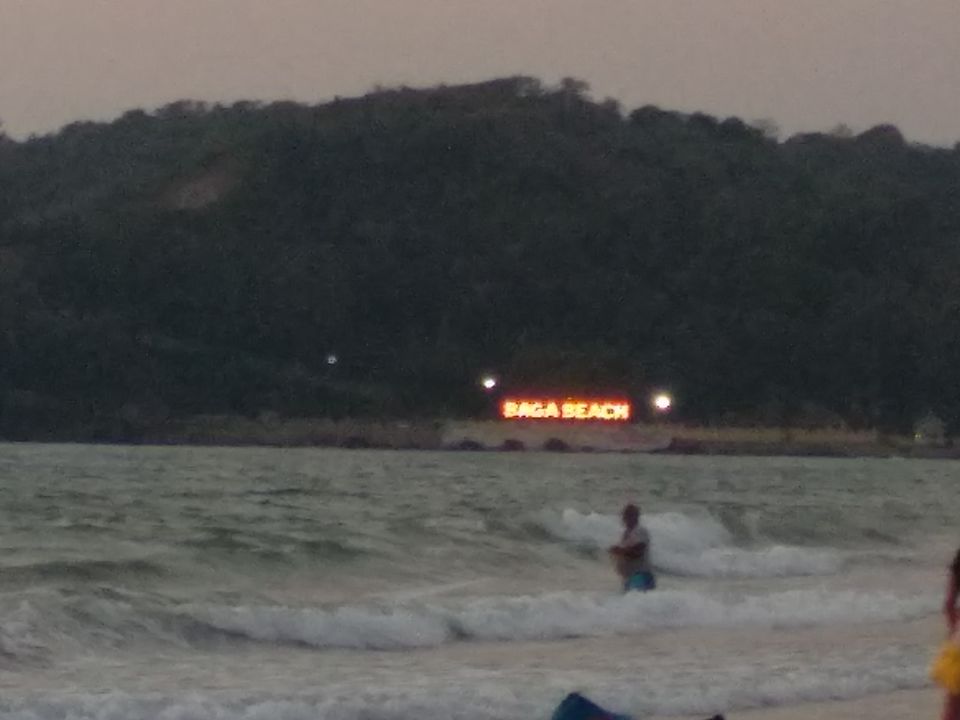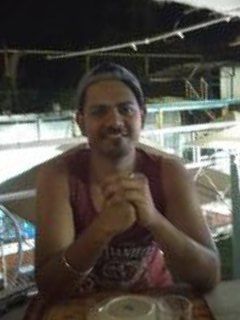 TITO's Lane was exactly the way where we came to Baga. All Pubs and Restaurants, live music and etc.. are a part of this lane and actually it is the best one as I heard from everyone before coming here. We decided to go to famous TITO's restaurants ate some food, basically Italian as we were not so hungry to have proper indian main course and left from there. Our day ended with Beer as usual.