Adventure is not just a word.. when we hear this word it gives us chills and we start living our dreams in our mind. One way to make most out of life, is to look upon it as an adventure. And when we are talking about adventure sports, it can be anything, be it can river rafting, kayaking, bungee jumping, paragliding, mountain biking and so many other sports which are there to satisfy our soul. Out of all, this time I chose Paragliding, that too at one of the best site for paragliding in the world. Bir Billing.
Bir Billing is a Paragliding destination in the heart of Himalaya's, near the famous tourist destination, Dharamshala in Himachal Pradesh. Bir Billing Hosted the Paragliding World cup in 2015. This was "First Paragliding World Cup of India". This event happened in the month of October from 24th to 31st in 2015."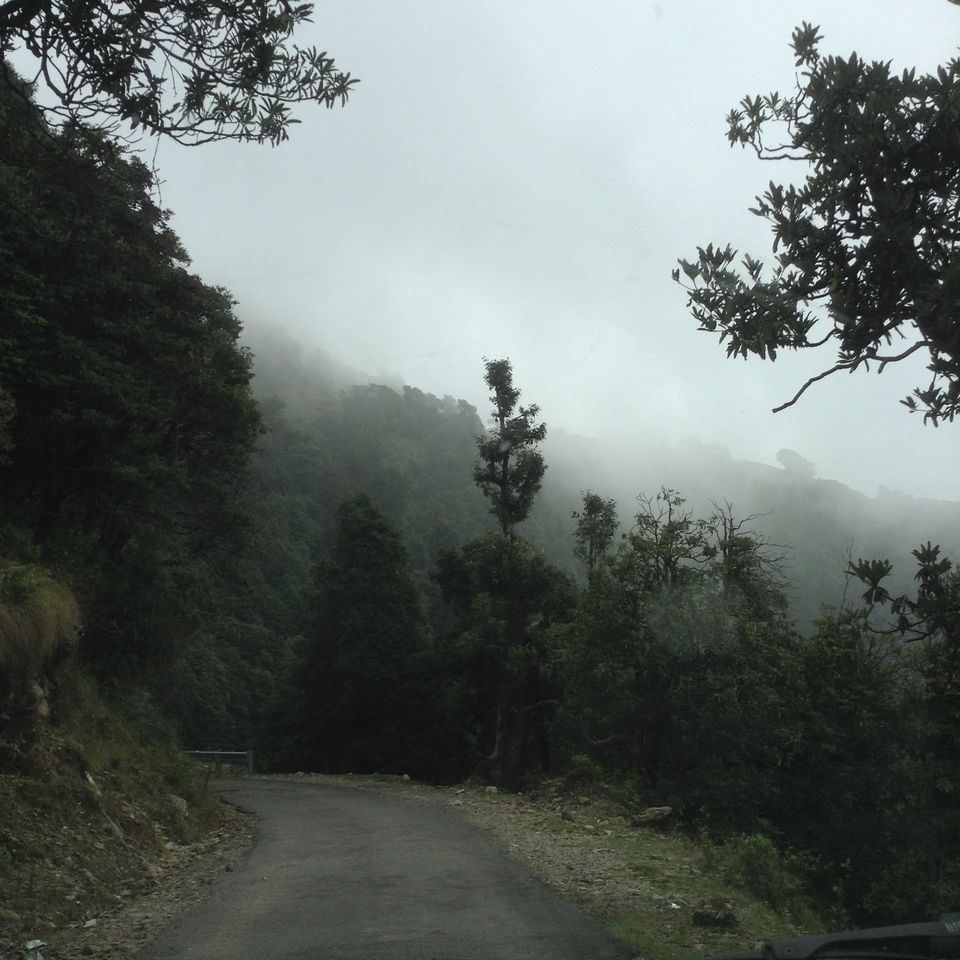 I started my travel from Delhi ISBT. Taking a bus from kashmere gate to Bir at 6:40pm in the evening I reached my destination at 7am. At chowgan chowk, there was an office of Travel Bir Billing who arrange paragliding. There I met Arvind and Varun. Arvind Paul is one of the paragliders who took part in the paragliding world cup in 2015. Bir in Himachal Pradesh is famous for an adrenaline fuelled aerial adventure. Flyers take off from a meadow at Billing (just above Bir). Billing is a take off site which is 14kms from Bir and 16kms from Chowgan Chowk. I was told by Arvind that it's gonna be difficult for me to do paragliding on that day owing to bad weather but they will give it a shot and I went to Billing with him. The road to Billing was not very smooth, but the deodhar trees covering all the way to Billing, make the view more than beautiful. When we reached Billing, the weather was very bad and there was fog all around, nothing was visible from take off site. We waited for almost 20 minutes for the weather to get clear. Soon after that, we were just able to recognise the landing site that is Bir.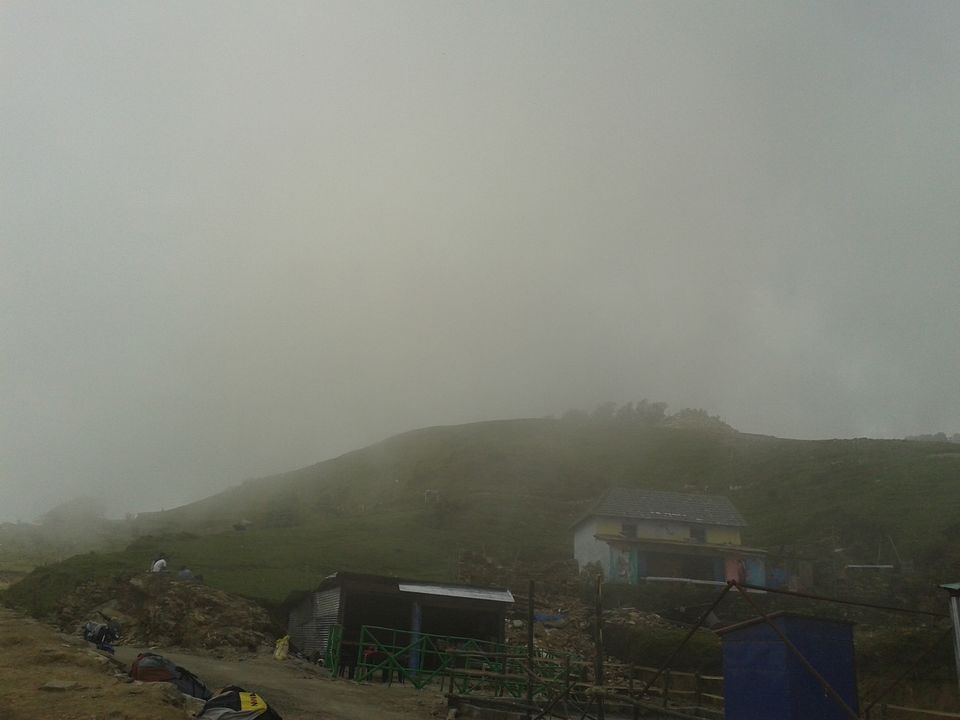 Getting a paragliding licence requires a good deal of training, but tandem flights- where newbies are accompanied by professionals- require no special skills. Sanjay (my pilot), told me take off, he instructed me not to stop and not to sit, just run and run till my feet left the cliff (that was seriously like pairon tale zameen nikalna and I felt the same). He told me that if I sit or stop, we both might fall from the cliff and will get injured. At that moment, I was not only responsible for my own life, but my pilot's life too. I started running as soon as I could, because the sky got cleared for a few minutes only. And when my feet left the cliff and Sanjay told me that we took off successfully, nothing can be equivalent to that feel. The feeling of overcoming a fear, the feeling of flying in the sky like a bird. That feeling was uncomparable. We took off from 2450 metre above sea level. I was so lucky that I was able to took off, the view from such a height and under the fog was scintillating. The views, of spindly treetops, looming peaks, and glinting pagodas, are stupendous. We glided around for 30 minutes before landing in a meadow in Bir. During gliding, we did some maneuvering at an altitude of 900 metre from sea level. From that place, the landing site was clearly visible and Bir was looking so admirable and enthralling. Paragliders can take a glance of Dhauladhar Mountains and Kangra Valley while flying.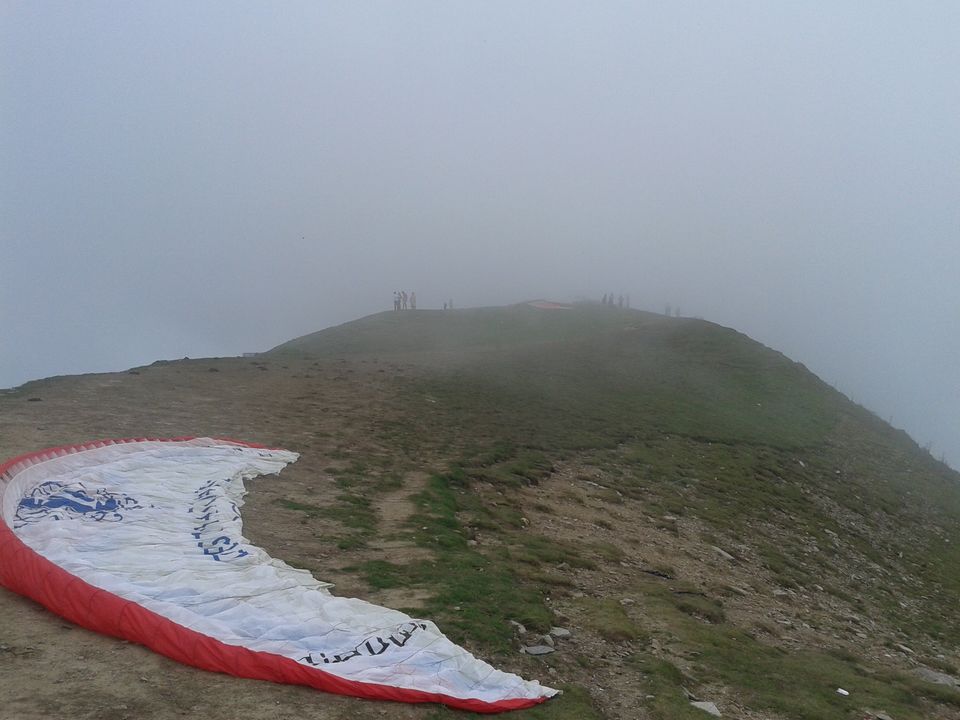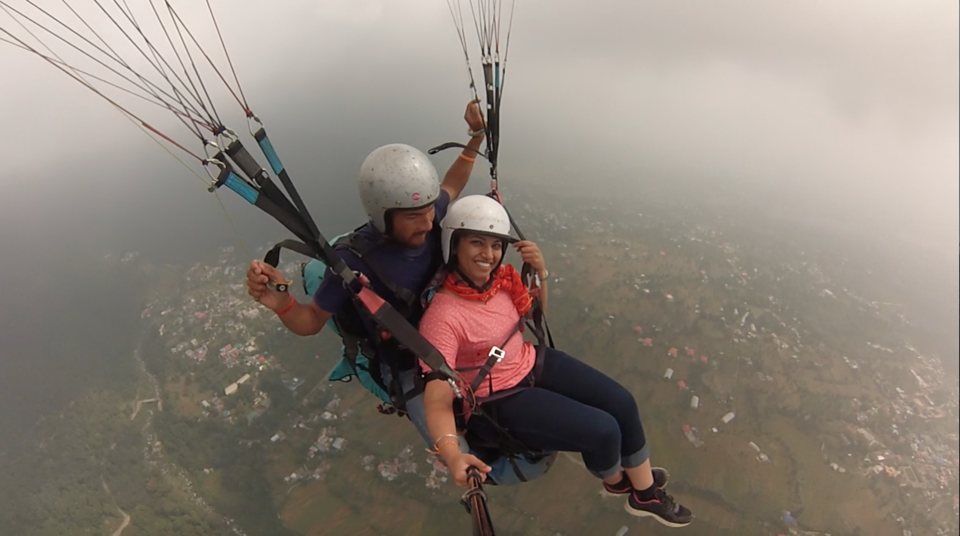 Bir Billing is considered to be the world's best paragliding site because even on a very bad weather day, a paraglider can fly upto 30kms, and on a very clear day he can glide upto 150kms. The location of Bir Billing gives so much advantages to it.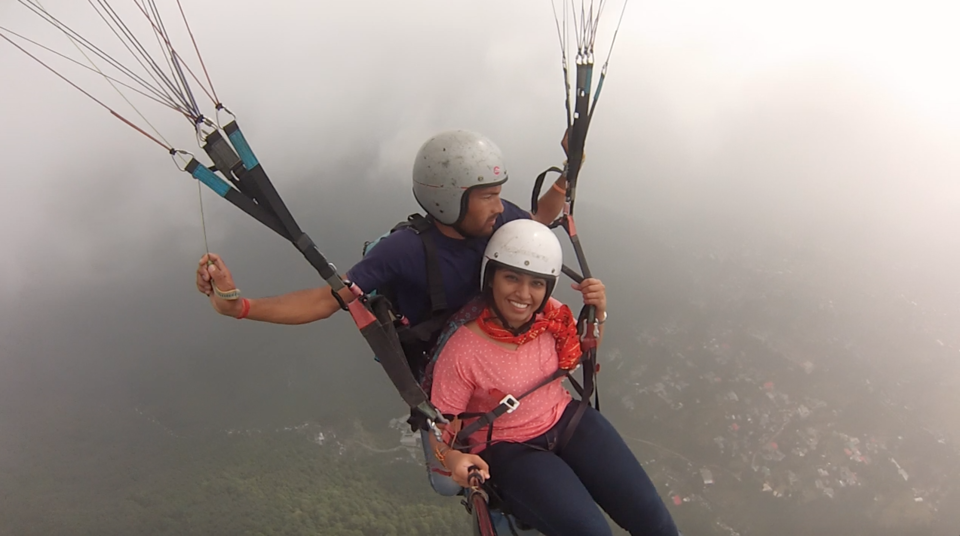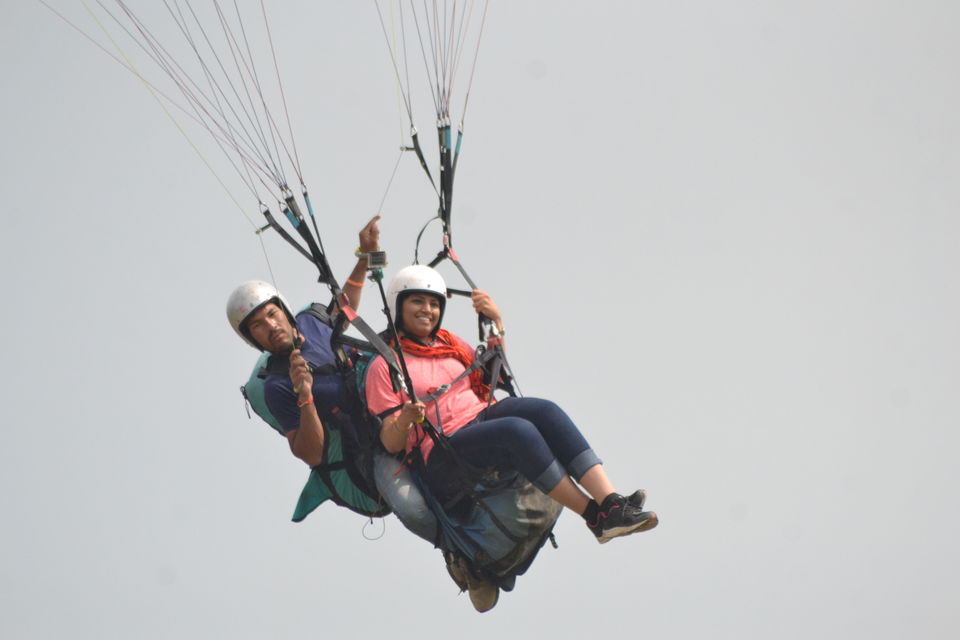 On the same evening, I was roaming in the village and went into a house and met an couple, they offered me tea and they shared their life experiences with me. Their warm welcome made me forget every pain. Their beautiful smile refreshed me and we talked alot while having tea together. Uncle specially went to his farm and brought a cucumber for me.. one of the best gifts I ever had in my life. I was sitting with them and one neighbour asked her "Who's that girl?" (kaun h ye ladki??) to which aunty responded "She is my daughter" (beti h meri ye) and we smiled. I looked at her and literally felt her words. This universe again proved. "I am not alone. The whole world is there for me." How can anyone say that i am alone. Because i am not.