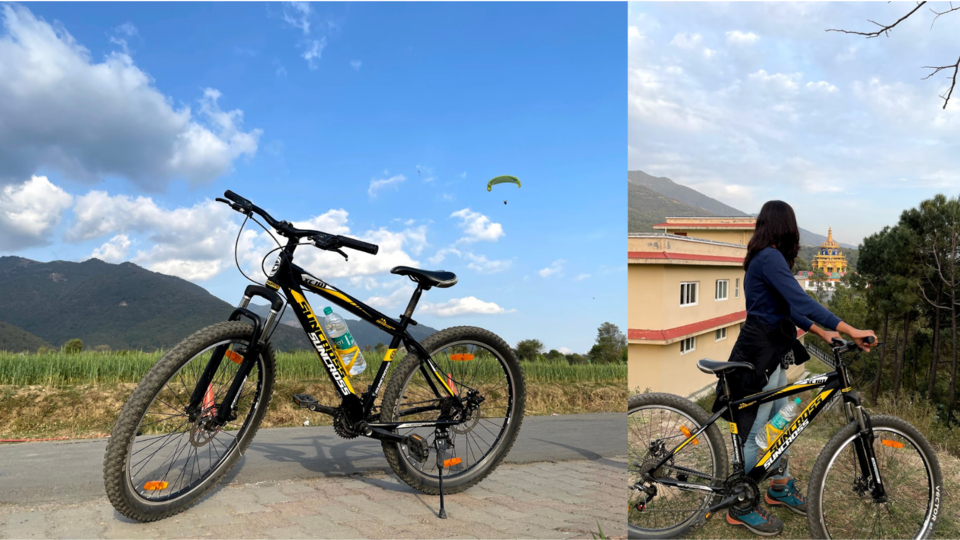 A few days back I was all set to head towards the paragliding capital of India, Bir-Biling. I could spot the white mountains moment I landed at the Kangra airport surrounded by the Himalayan range. I was so excited to board the HRTC bus after so long.
After crossing the valley full of snow-capped mountains and views of roaring Dhauladhar Range when I stepped down at Chowgan Chowk, I could feel the fresh aromatic air from tea gardens along the road.
From the bus stop, my hostel in Tibetian Colony was around 1.5 km but I didn't mind dragging my bag while enjoying the road with scenic views of the valley on one side, full of colorful flags and monasteries on another side. What a sight it was! the sky was full of gliders coming from the top and landing at paragliding sight just 1 km on the same road.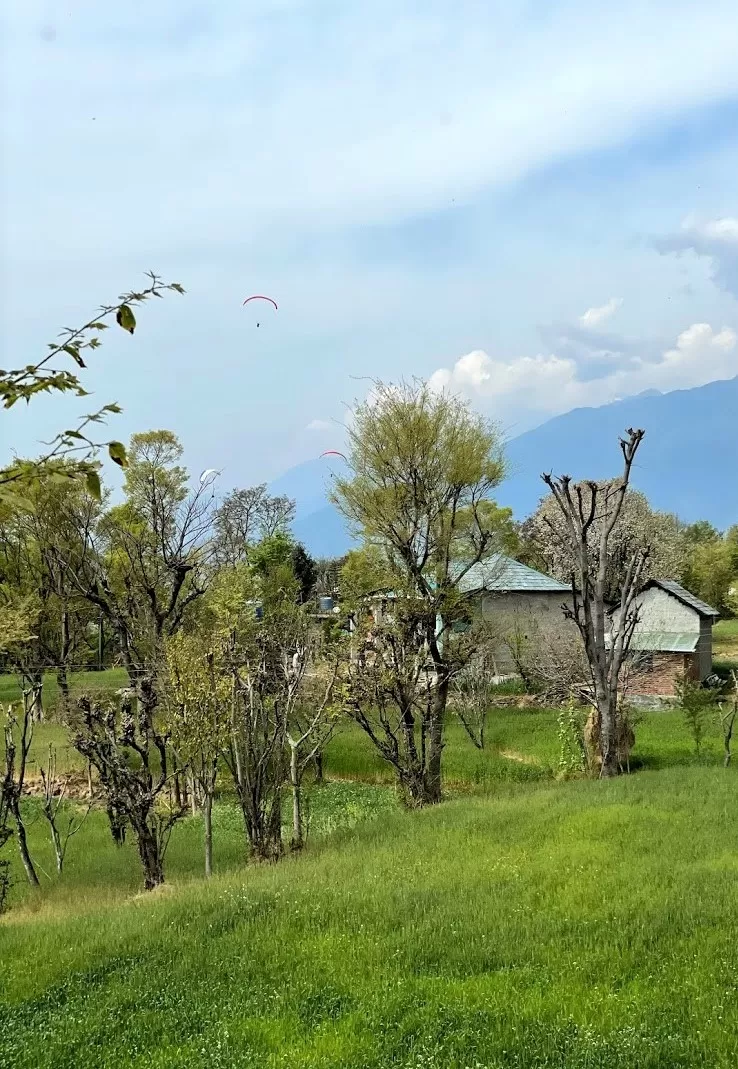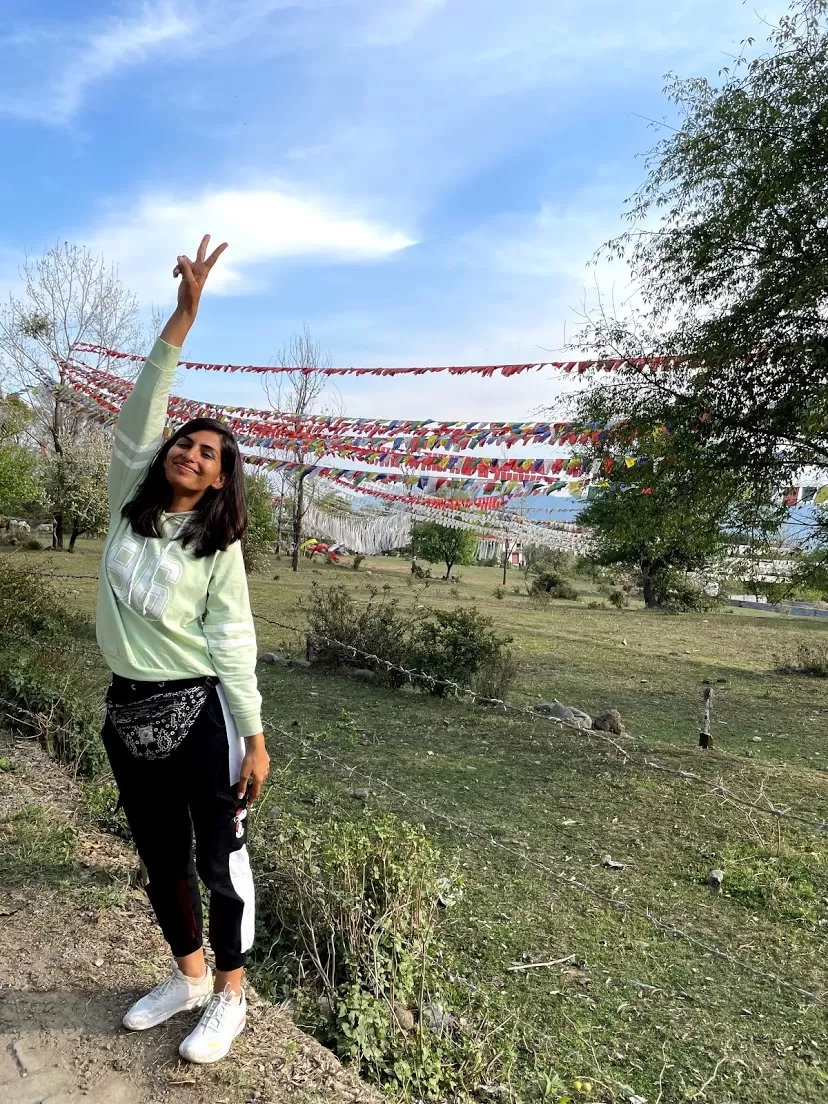 I dropped the bag at the hostel and hopped to reception to take more details of places to explore from the local guy managing the desk. To my help, GoStops, where I was staying, had this nice Bir-Biling map displayed at the reception (I have added numbering for route navigation :D)
So many exciting places nearby to explore, and when I mapped all of them on the map they were a little far. And so the nice guy at reception suggested renting a bicycle to explore Bir. That is surely one of the best pieces of advice I have got and I was on road with my rented cycle in the next hour.
I started towards Upper Biling and cycled across tea gardens near Chowgan chowk while going up. What a fun ride it was.
But riding a mountain bike uphill is not that adventurous as it seems. Soon I was dragging my bike. Nevertheless, it was fun. I stopped by local shops while catching breathe and met so many locals there.
People in Bir are very sweet and the way they narrate stories is sweeter. An interesting fact they told me was there is one paragliding pilot in almost every house and others glide for being adventurous even if they are not professional pilots.
Wasn't aware of few facts that Bir got its identity after this village hosted World Paragliding Championship back in 2015. The launch site at Bir-Billing stands at a height of 8500-ft above sea level. This makes it the best paragliding destination in India as well as Asia.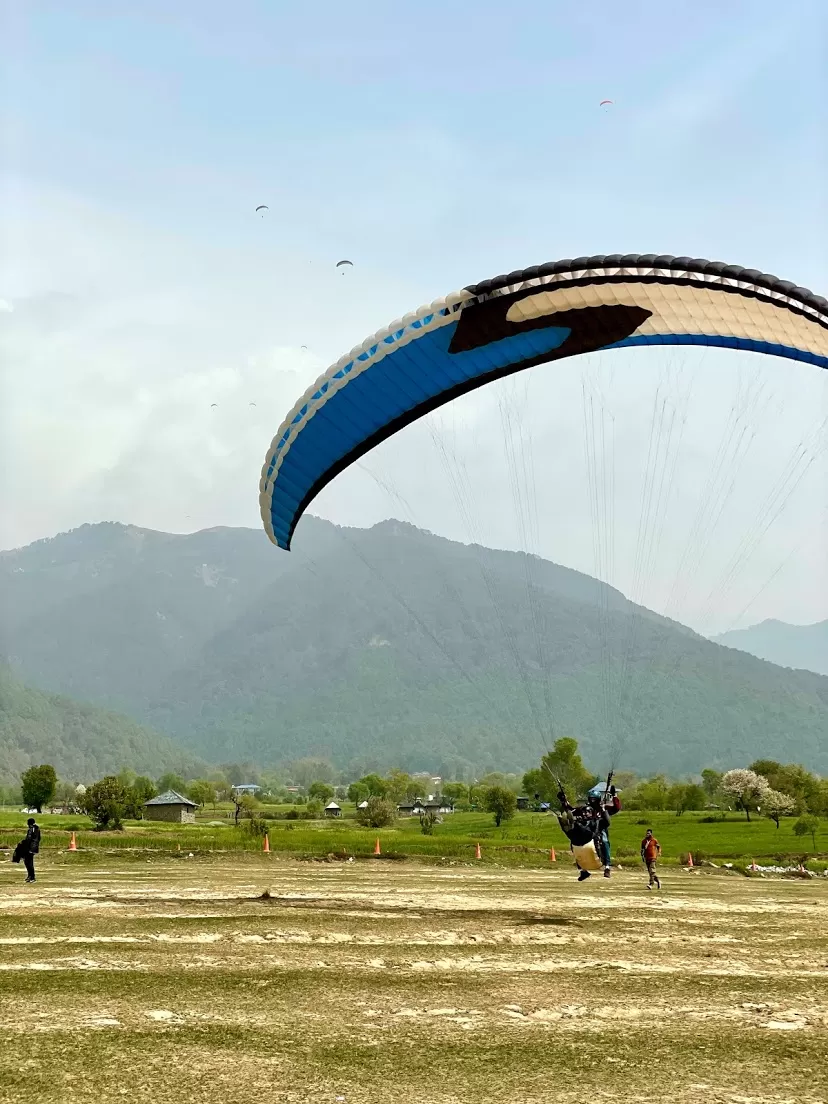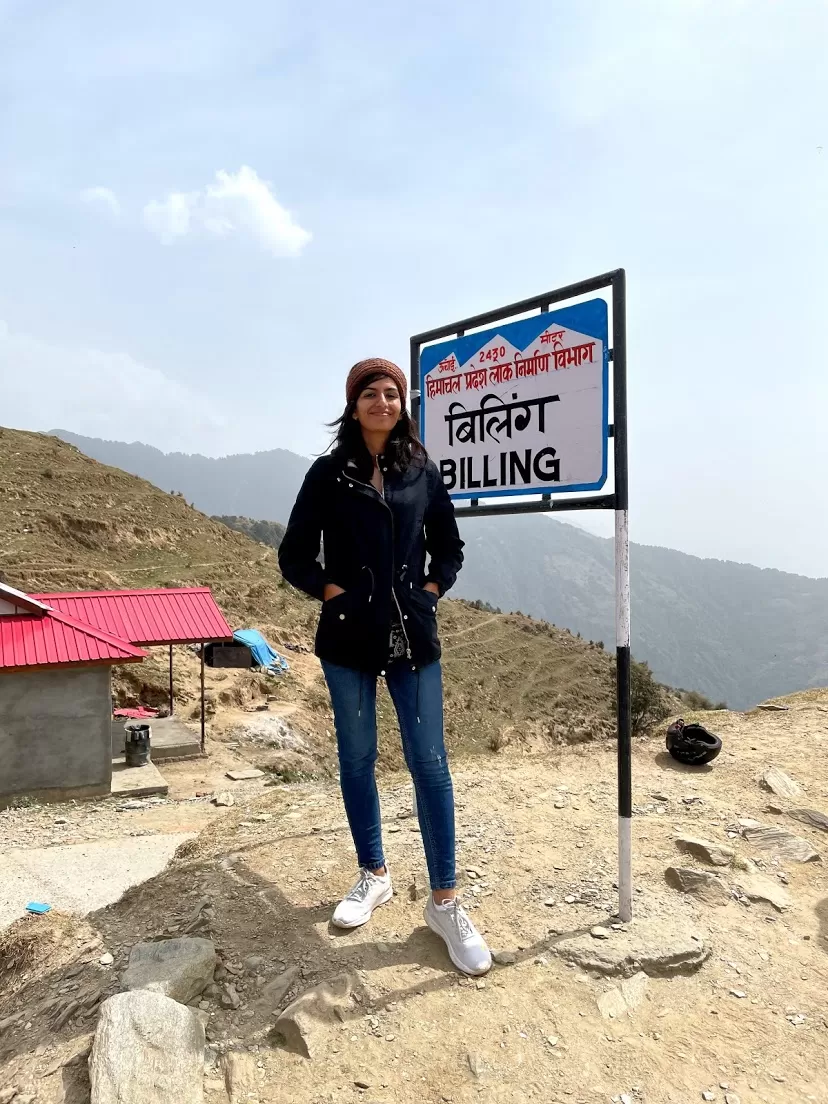 While catching up with locals and exchanging stories, I reached Upper Bir and asked for directions to head to Bangoru waterfall in Gunehar Village which was around 1.5-2km from Upper Bir. Gunehar is a quaint village amidst the Dauladhar mountain ranges.
The best part of exploring a place on a bicycle was I could stop at any place. I could stop anytime to take a break for chatting with locals. And even if I took the wrong path, I could just pull the cycle up and jump to the next road. Super fun it was!
Soon I parked my bicycle near a tree and I went up small hike to reach Bangoru Waterfall. It was a small fall but very beautiful one to just sit and enjoy chilled, crystal clear water.
After spending a good amount of time, headed my way back to lower Bir. The best part was one of the local guys I met suggested taking another route to enjoy a downhill ride through the woods. And It was one of the most beautiful paths I cycled through. And of course, cycling downhill is adventurous.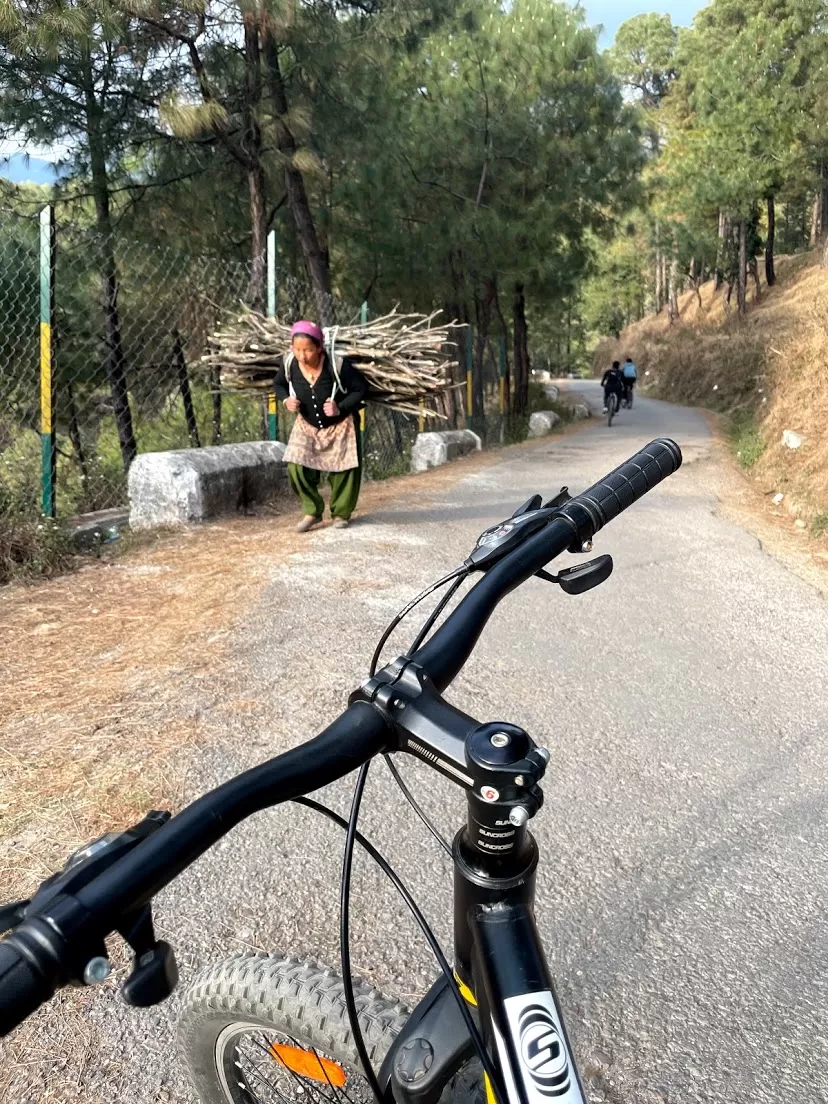 After a fun ride, it was the Paragliding landing site where I wanted to catch the sunset and enjoy the Himachali Siddu.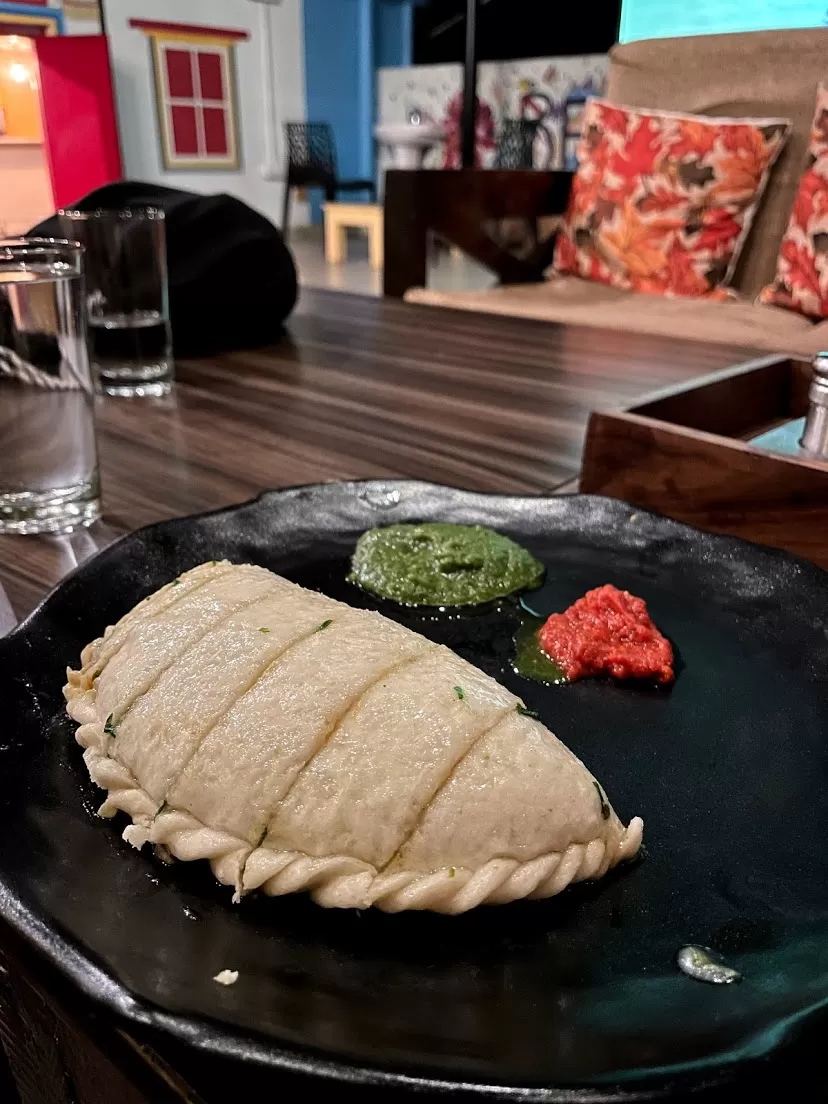 The view of the Paragliding Landing site is indeed magical. Colorful glides land every minute while the sun sets, snow-capped mountains standing tall and catching sight of gliding birds in the sky. Green barley fields dancing with fast winds on on side of the zigzag road crossing paragliding site. I knew this is the place where I would be catching sunset every evening for the next few days.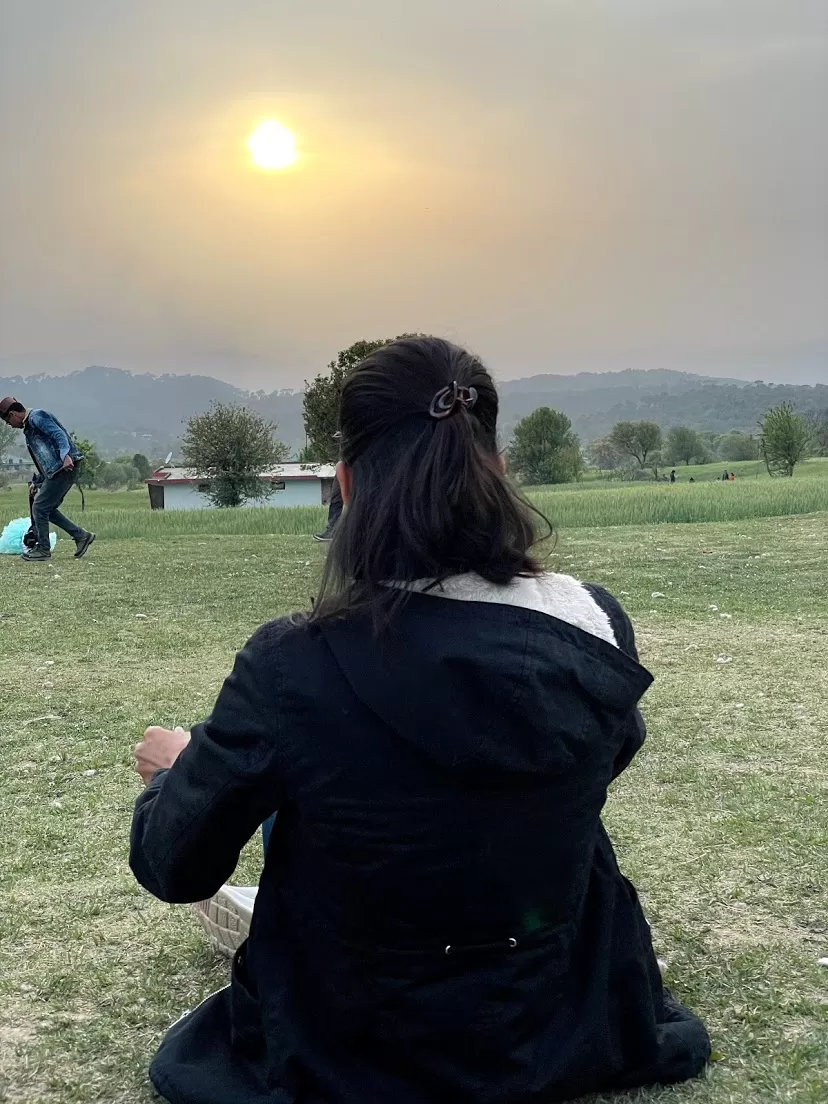 After spending some time and catching beautiful sunset I headed back to my hostel. While I went to bed and Moon was shining bright outside the window, I couldn't wait to get up the next morning and head to Sherabling monastery on my bike.
GoStops is just next to Deer Park Institute and when I woke up I saw the shining sun through the woods.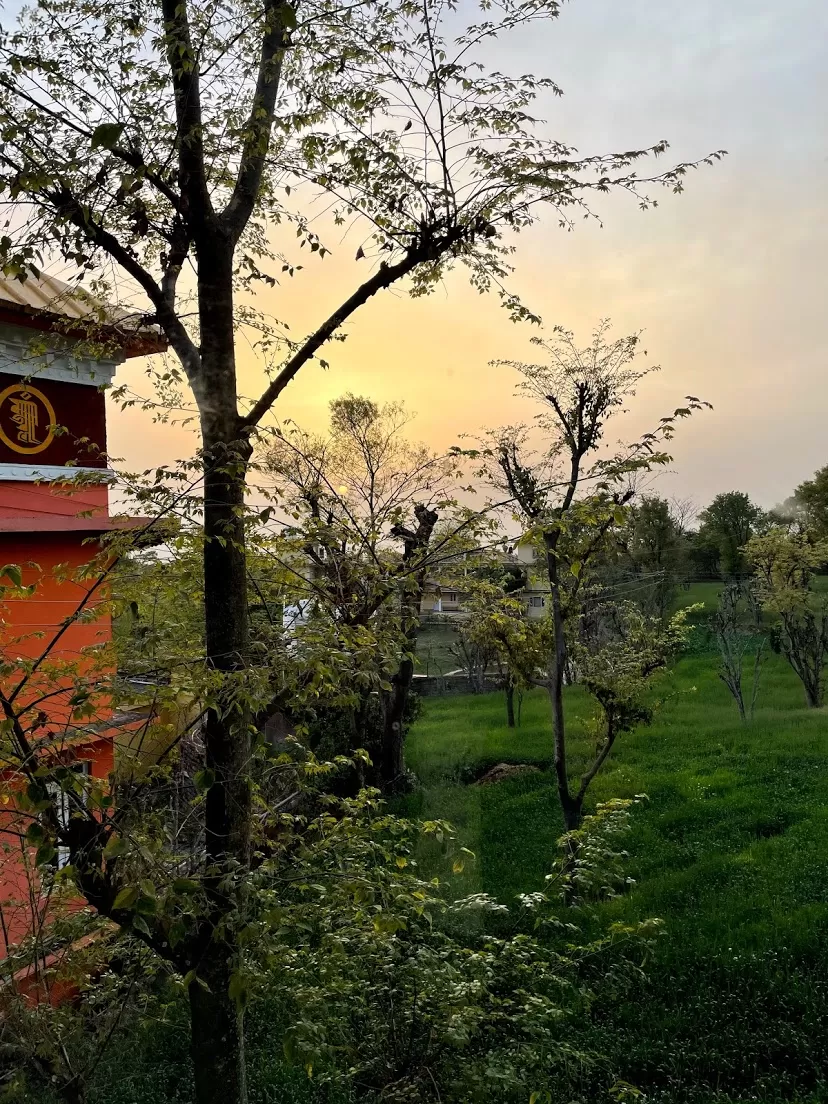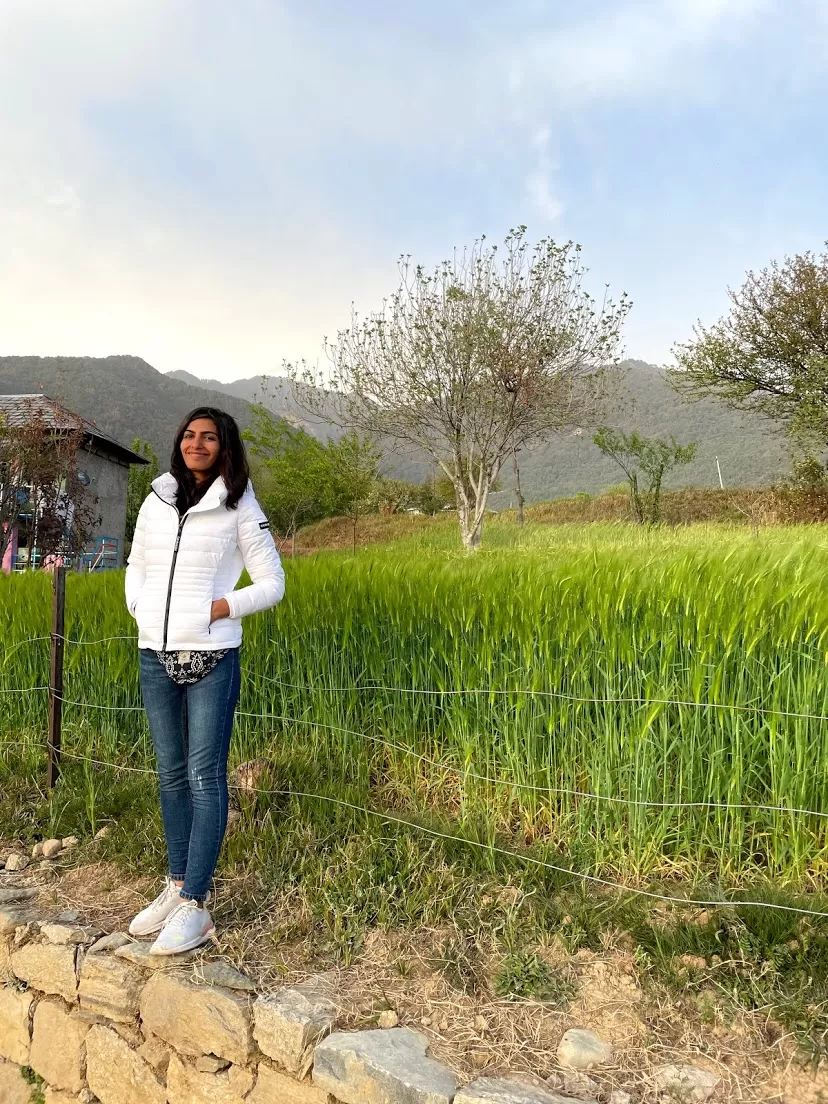 I was back on road with my bicycle early in the morning riding through the wood. Lots of Tibetan monasteries have sprouted in beautiful hilly places of Himachal and Bir is surrounded by many. Sherabling Monastery is one of the biggest monasteries around Bir.
Due to covid situation It was closed to enter inside premises but I was happy enough with the vibes and serenity outside. I parked my bike and sat near the tree for a long. The golden domes with colorful bases were giving a refreshing view to my eyes.
The best part was even though it was around 6 km from the Paragliding Landing Site, I could spot so many colorful birds gliding from Biling top.
And just within a day since I entered Bir, I discovered almost 30kms in and around on a bicycle. I never thought I would be riding a mountain bike in the Himalayas for so many hours and keeping aside all the tiredness coz I would be astonished by the magic of this quaint village.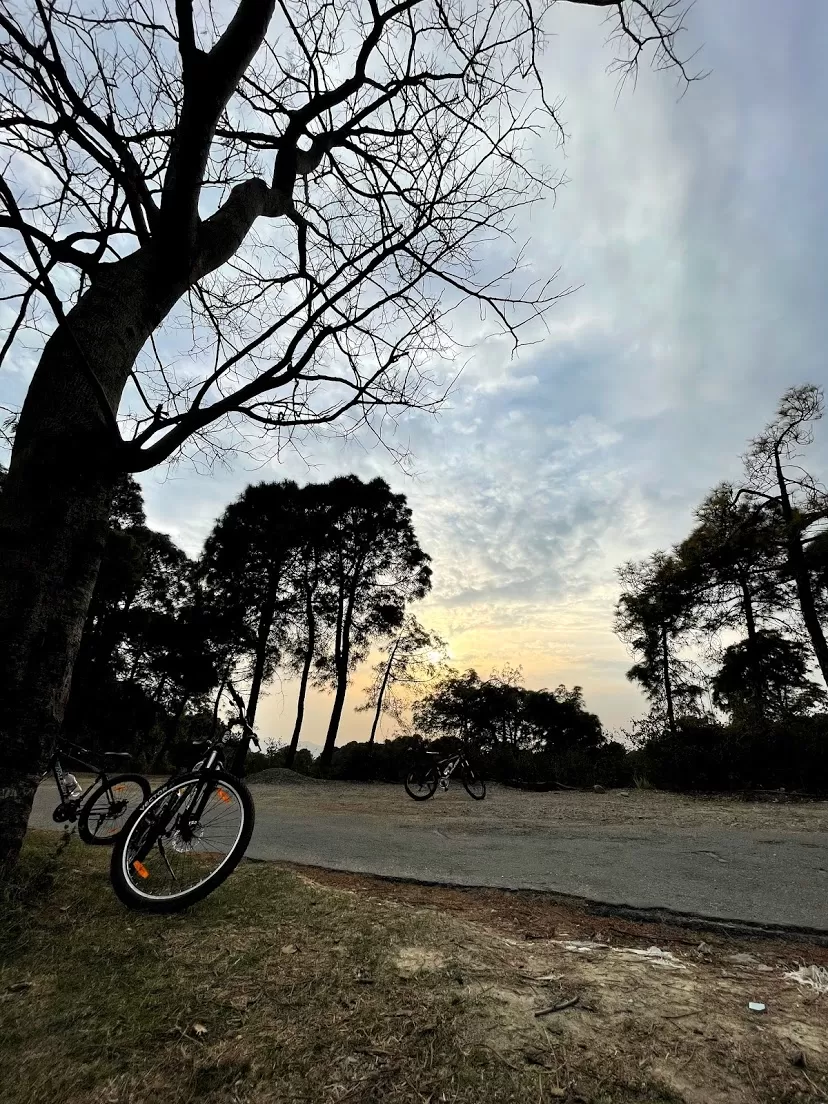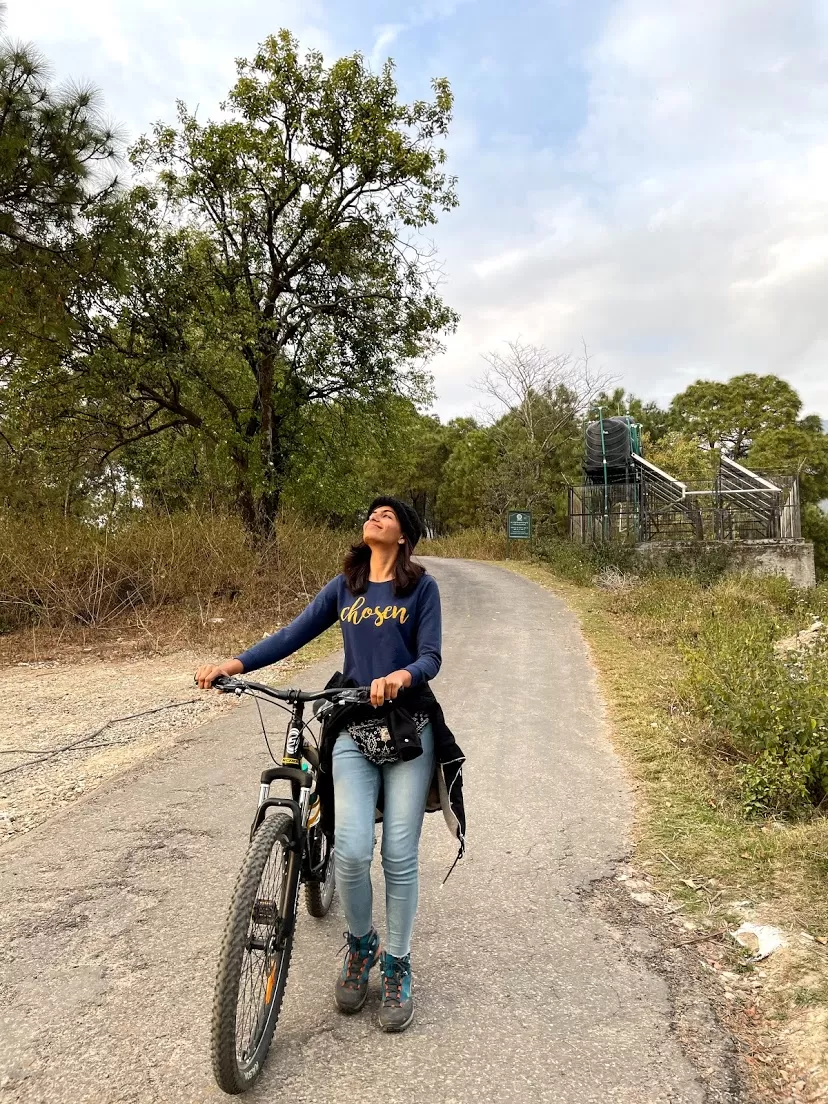 For the next 2 weeks, this was pretty much my routine in the morning and evening while roaming around Bir. Gazing barley fields, walking into the woods full of Tibetian Flags, stopping by monasteries, drool over Himachal and Tibetian cuisines. I never imagined I would fall in love with this quaint village so much.
Can't wait to be back in Bir again once the Covid situation improves. Another reason I want to be in Bir again is food. So many cafes serving yummy meals from all cuisines. Till then, enjoy this video to get into Bir vibes.
Ready to travel for free? Share your stories, Earn credits and redeem them on Tripoto's weekend getaways, hotel stays and vacation packages!
Explore the best of travel inspiration on Tripoto Instagram!