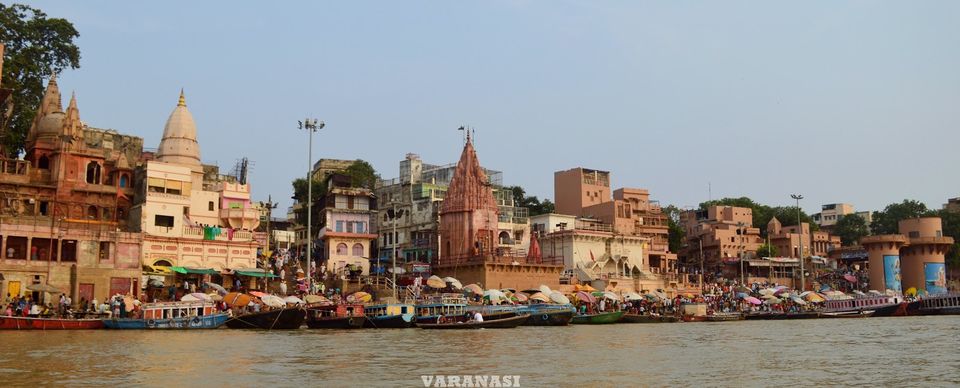 Guy's you should have seen by Dad's face, when I proposed him with an idea of staying at a homestay!!! I am not gonna stay at somebody's place!!! I want my comfort, he replied. I laughed off and explained him with the budding concept of homestays in India.
Still today when we start planning for a vacation, the first thing comes in our mind is "Hotel reservations"; HOTEL=COMFORT LEVEL!! But with change in time, homestays are picking up it's pace and popularity; specially with avid travelers. In September 2017, we took a short trip to Varanasi; and I decided to ditch Hotels over Homestays. With few points in mind, I searched around a while to book a perfect homestay. Granny's Inn, was our home for next 3 days.
Here are my reasons to pick Granny's Inn-
LOCATION
Perfectooo!!! In the heart of Varanasi; just 10 mins walking distance to Dashaswamedh Ghat(main ghat).
PRICE
Booked through MMT, just got lucky with great discounts.
ROOM CATEGORY
Booked a Superior room-A double bed-AC room with en suite bath.
COMPLIMENTARY BREAKFAST
2 fruits, milk and cornflakes, juice, bread toasts, one Indian breakfast dish (poha,dalia,upma etc) and tea/coffee.
So here is a brief-
Just a day before our reservation, we got a courtesy call from Mr. Mayur(Granny's Inn overall incharge). So as per our schedule we reached Varanasi the next morning by 9:00 am. Locating Granny's Inn was not at all a problem. Just opposite to PDR mall at Ramapura Luxa road, in inside lane is Granny's Inn. We hopped in E-Rickshaw and within 30 mins we were at our destination.
There was no official sign board available; instead a hand painting of two granny's was hanging at the main entrance gate of Granny's Inn. It's an old big heritage bungalow that is converted in homestay 4 years back; a chain of The Unhotel(Gurgoan). Granny's Inn is looked after by two elderly sisters Mrs. Asha and Mrs. Aruna.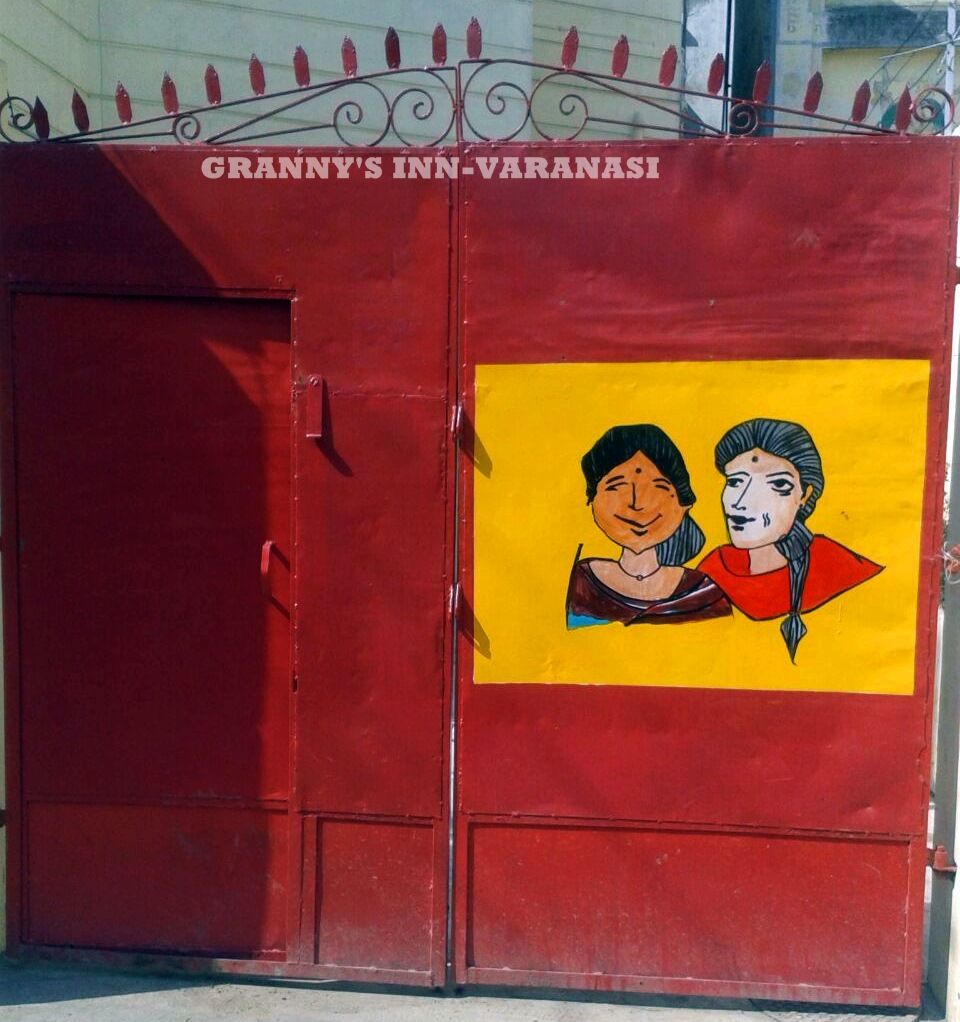 A warm welcome we received!! As our room was getting ready, we were asked to sit in lobby for a while. I made myself comfortable in one of the rocking chairs. Dad and Mr. Sonu(Mrs. Aruna's son) got busy in some conservation of their own, meantime my eyes were rolling all around. The lobby walls were filled with beautiful hand arts showcasing the essence of "Varanasi". Lobby also comprises of the dining table, next to the Kitchen area. Granny's Inn has this cozy feeling, a feel of home.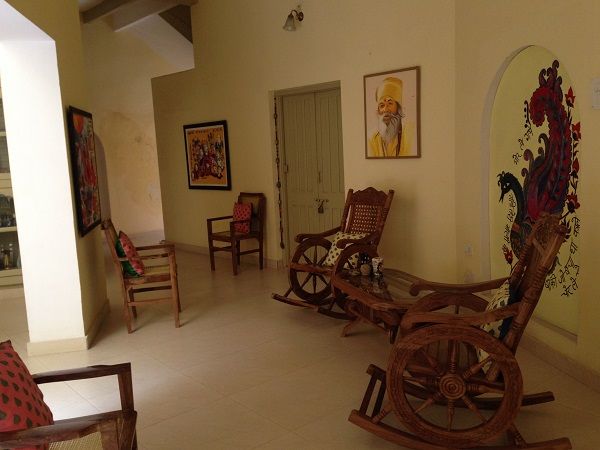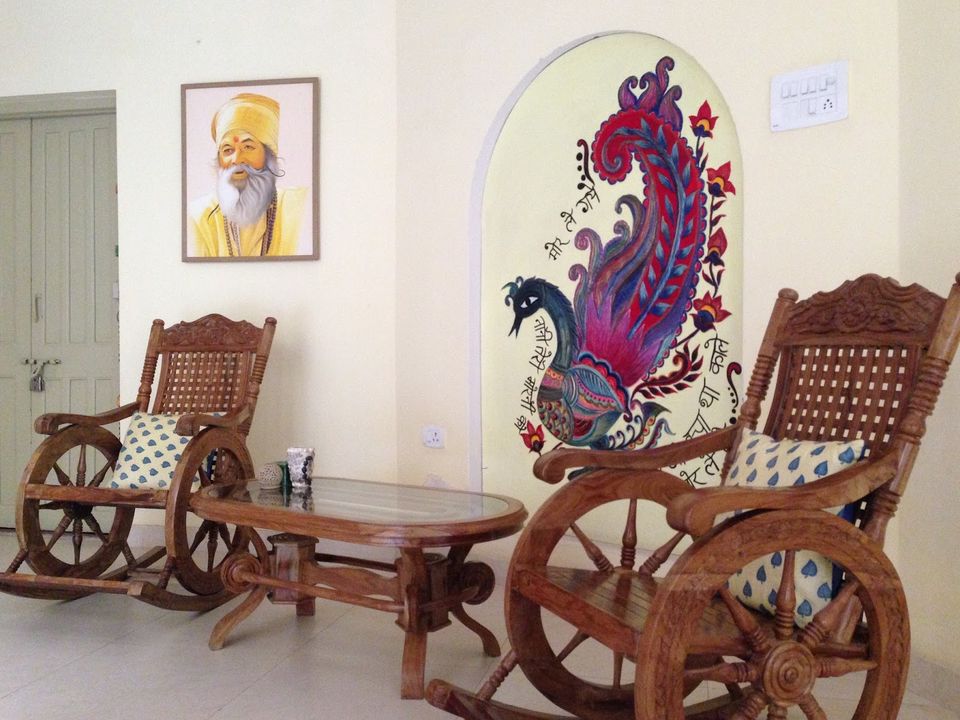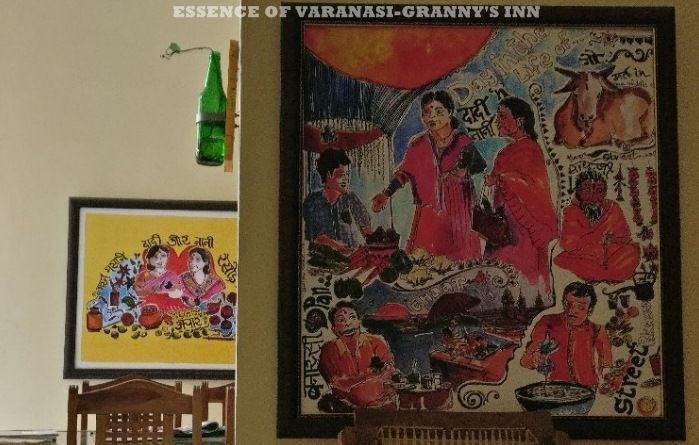 A beautiful furnished room it was!!! We picked the Superior room for our stay. A big spacious room with en suite bath and free Wi-Fi. Room was decorated with beautiful saari curtains, large wooden mirror(hand painted) and wall paintings. Room was also facilitated with side lamp to read. The hand art on one the doors in our room, definitely caught my eyes.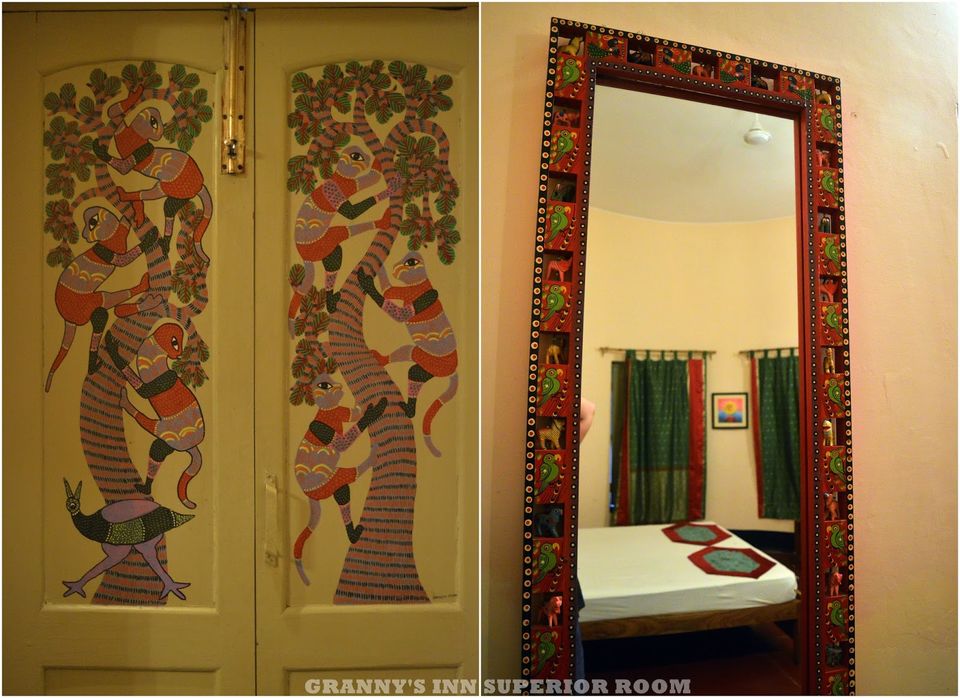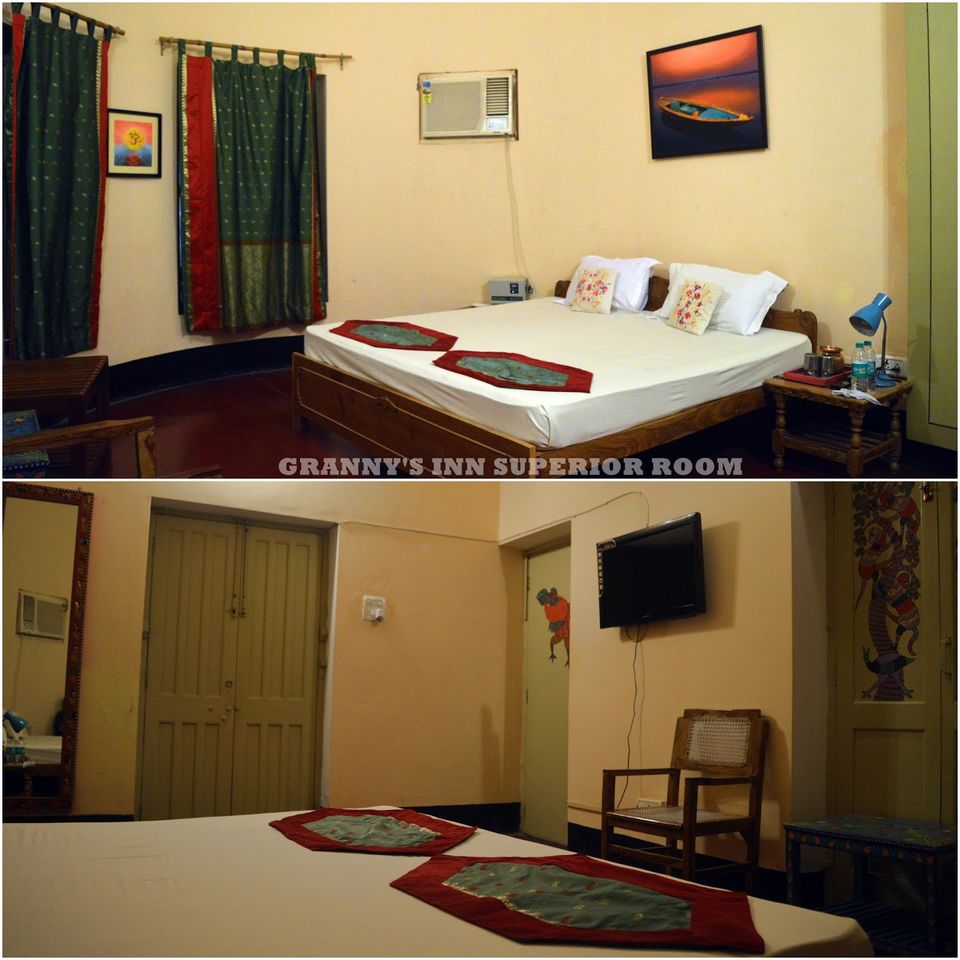 Overall, it was a lovely stay, we took some beautiful memories with us. On a personal front, I would recommend Granny's Inn to all. Enjoy your stay, your personal privacy and food-homelike. Granny's Inn is one of the most popular and loved homestay in Varanasi; with Indians as well as with foreigners. It's safest stay for solo female travelers. Do make your bookings in advance............ have fun.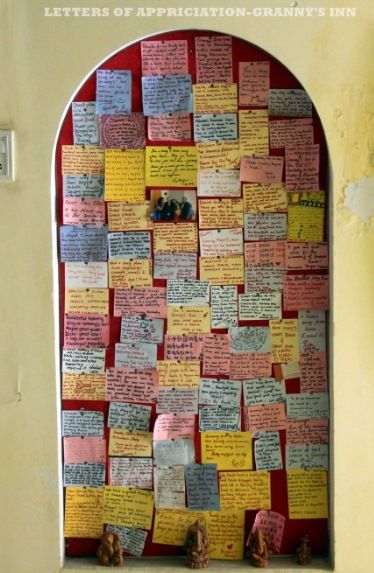 Granny's Inn ...............will surely visit you again.
Important Information-
1. Types of Rooms-Superior, Deluxe, Standard(choose your room).
2. They arrange boat rides.
3. No separate tips allowed, instead a common tip box available at lobby area.
4. Since it's a homestay, feel free to get yourself with water or anything else.
Address-Opposite PDR Mall, Ramapura Luxa road Varanasi.
Mrs. Asha and Mrs. Aruna-the sisters Incharge
Mr. Mayur-the overall administrative Incharge
Mr. Kashi-the cook