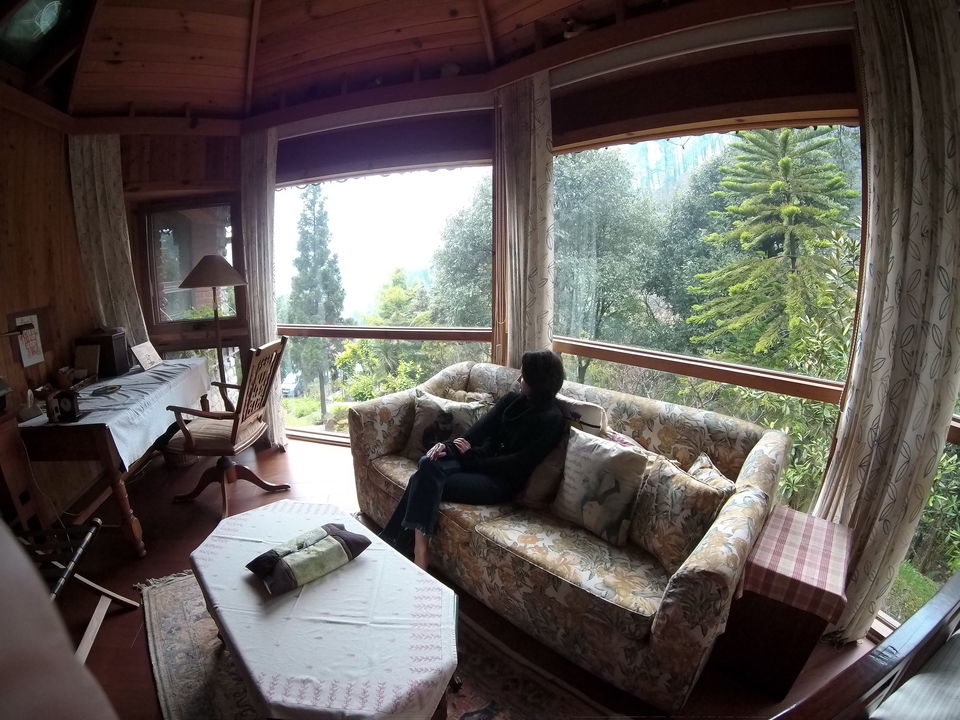 So I discovered this place while I was looking for some nice places to stay in Nainital on Google. It's definitely way more beautiful than it looks in the pictures available online. When I travel to the hills I prefer Homestays over Hotels any day because no 5-star amenities can beat the warm hospitality of pahadi people.
About Himalaica
However, the owners of Himalaica are Dave Family who are from Gurgaon but the family taking care of the property and looking after the hospitality is pahadi, the locals of Nainital, Mrs Madhavi and her husband. The owners, Dave family have built this property with sheer love and it's very much visible in each and every element. It's a two storey built with a class apart interior. The rooms are beautiful and the interior is definitely self-done by the family because it shows.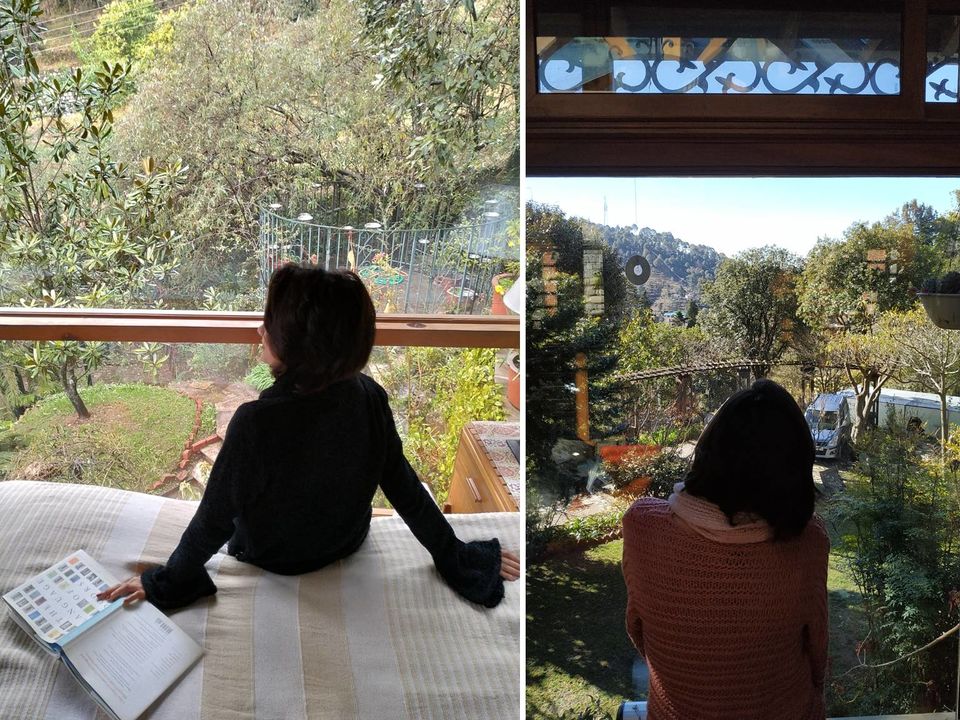 It's a legit homestay because it's the owner's home. You'll find wardrobes loaded with clothes, personal care products and other utility stuff available for use. In case you have forgotten to bring anything, you won't be at a fix at all. You'll find their family portraits, books and souvenirs placed here and there. My favourite place to chill and relax was the porch with a glass ceiling in the morning and living with a fireplace in the evening.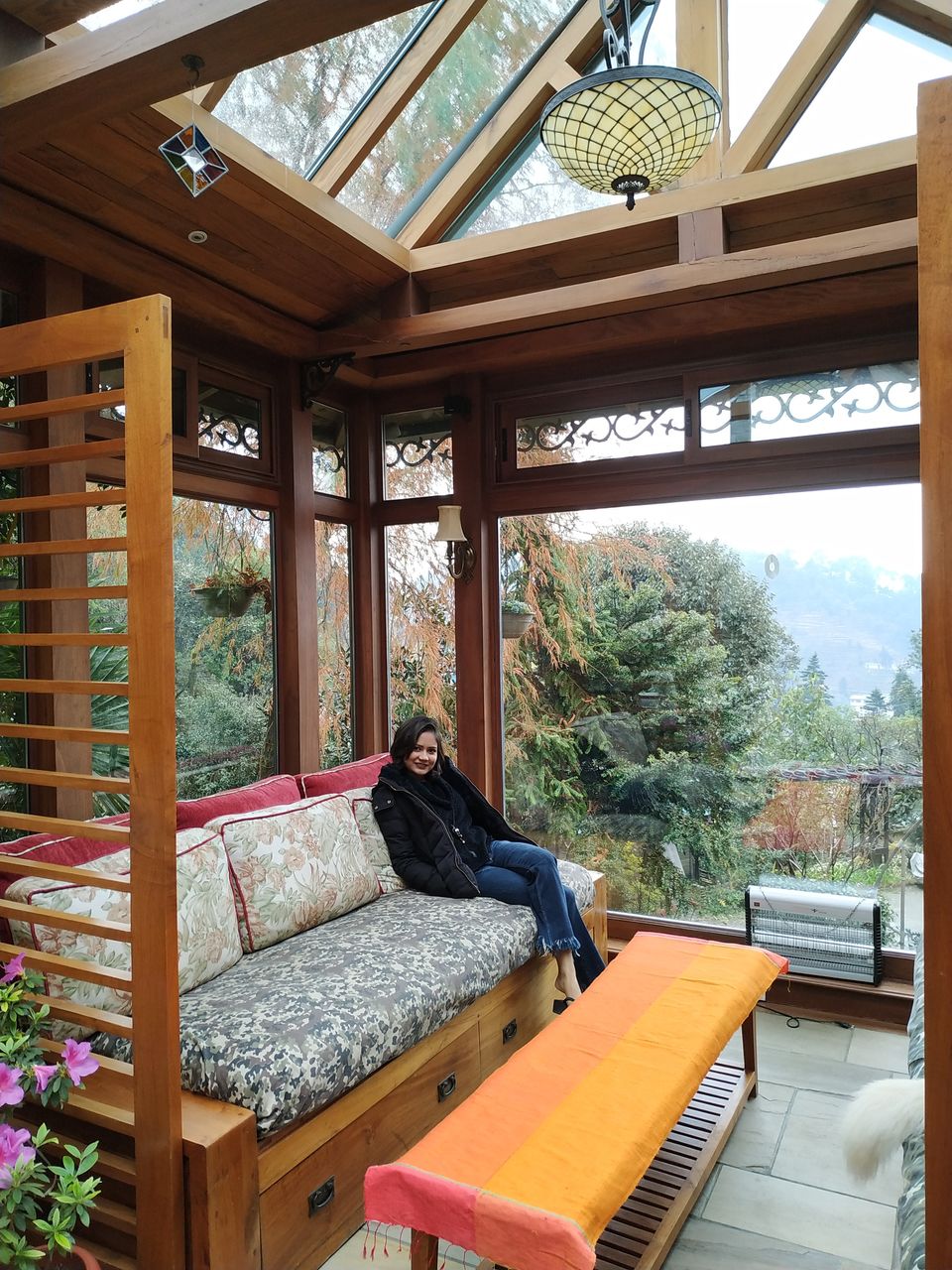 Location
Himalaica is nestled in a crook between the tall hills at Village Shyamkhet, on the Bhowali-Ramgarh road, little far away from the Nainital lake or the bus stop of Nainital. It's a perfect stay for those who like calm and serene locations rather than prime and crowded ones. A short drive up from the road leads to the Estate that is surrounded by Protected Forests to the East, North and West.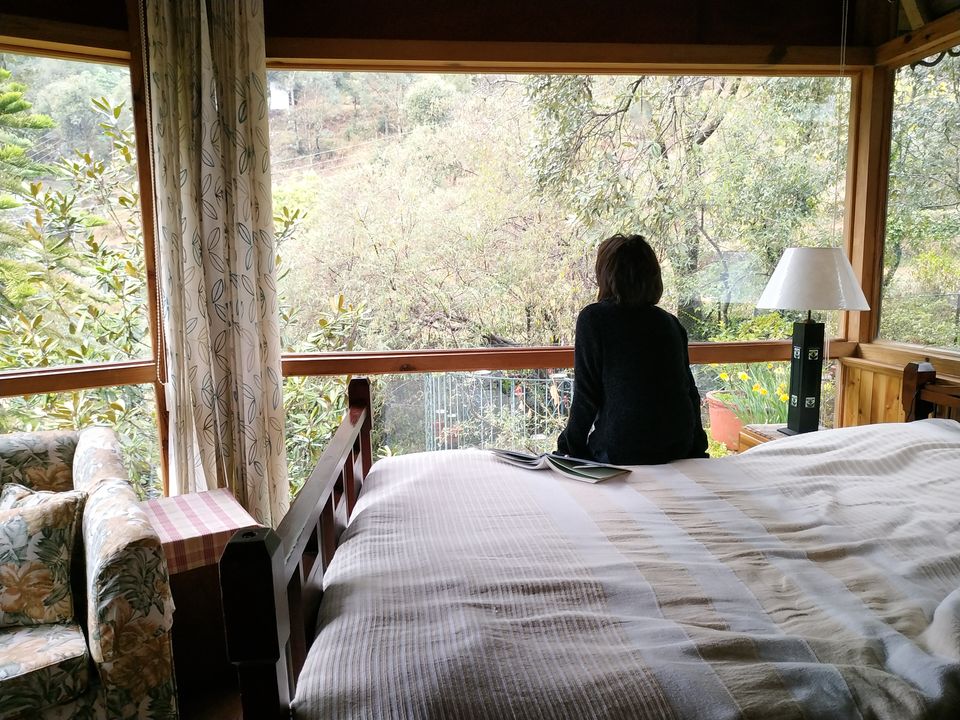 If you are wondering how to reach here, it is 40 km from Haldwani Bus stop, 35 km from Kathgodam railway station and 11 km from Nainital bus stop. The most convenient way to reach the property is via cab from any of these stoppages or take a bus to towards Bhowali-Ramgarh.
Cost
The villa has 4 designer bedrooms with amazeballs interiors and wooden flooring. One room costs around INR 9000 for 2 people stay. I booked mine through a travel booking portal so yeah, I got a good discount and I had to pay something INR 4,000 for a single night stay which did not include breakfast.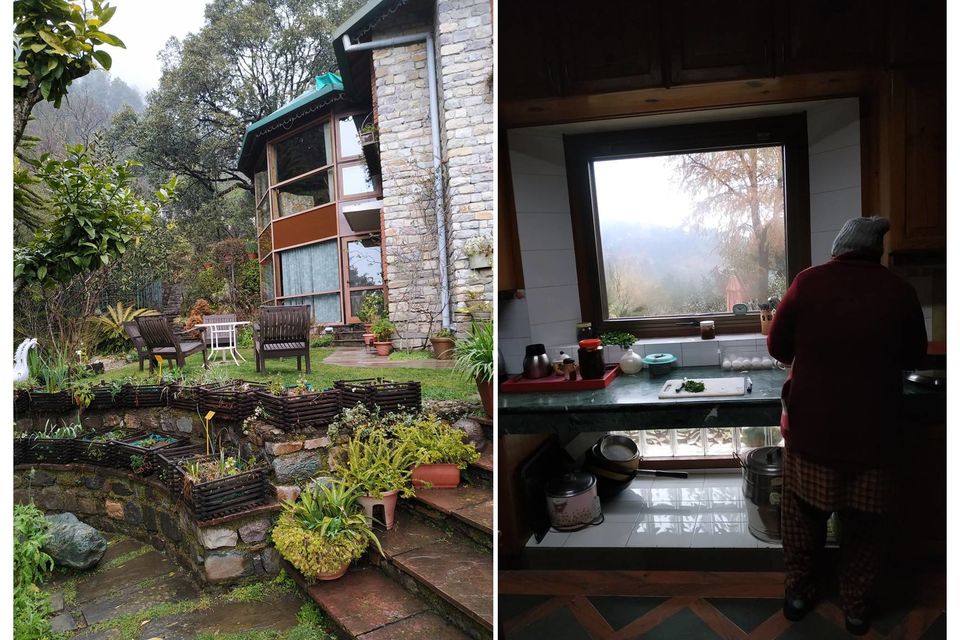 I do not mind spending on stay but the only issue was the pricing of the food. The food was nice and tasty. But little overpriced given the fact that it's a homestay and we had already paid a good amount for the rooms so INR 500 per person for a breakfast was little overpriced when all we had was an omelette, toasted bread and tea. I had 3 meals at the property, 2 breakfasts and one dinner for which I paid INR 1700 per person (500+500+700).
I have stayed at fancy homestays earlier also food usually basic and low priced, no matter how expensive the rooms are.
The USP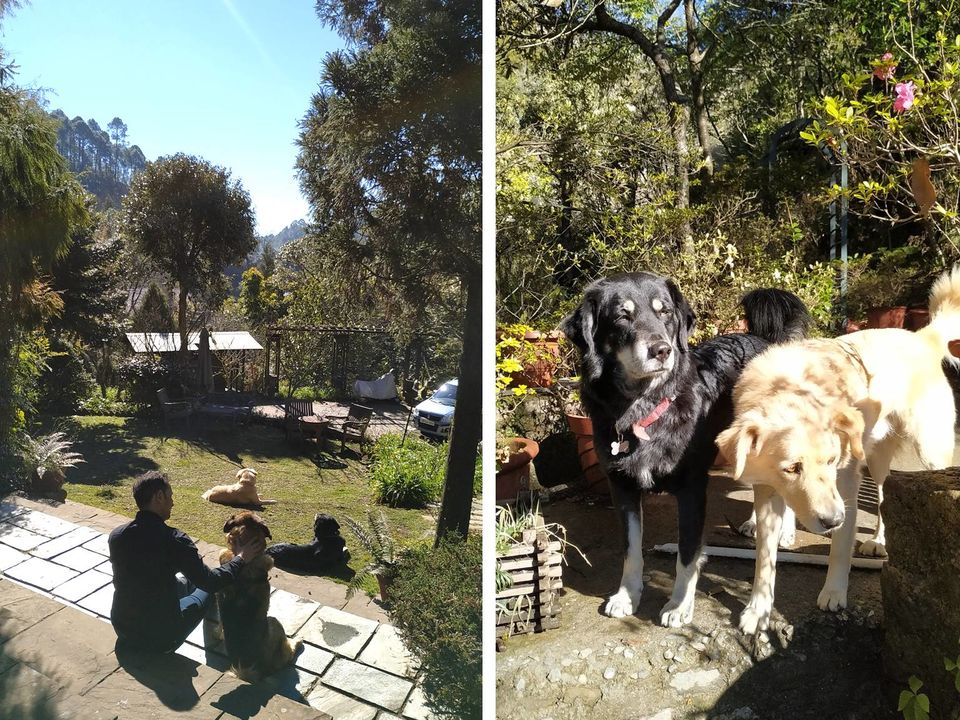 Other than the beauty and site of the property there are 3 USPs – Raja, Lama and Cyber, the dogs. They are so adorable that you'll end up falling in love with them. I did. I am not at all a dog person but yes, I became good friends with them.
If you are a nature and dog lover book this place right away.
Things to do
You may go for sightseeing, small hikes and short, there's a lot to do around Himalaica.
Short Treks: Himalaica to Gagar View Point | Kulethi – Jhandidhar | Gagar to Tagore Top
Places to visit: Bhowali Sanatorium | Shyamkhet Tea Estate | Ghorakhal Temple
These places and treks fall in close proximity to Himalaica. If you have come for a long vacation then you may cover – Sattal, Naukuchiatal, Nainital, Mukteshwar, Ranikhet, Ramgarh or Dhanachuli. All these places are scenic beauties and have various leisure and recreational activities to do.
We were on a weekend getaway so I covered the nearby locations like Tea Estate, the temple and Naini Lake only.
This 18 year old property is certainly the hidden gem of Nainital. You may come to this part of the world around any time of the year. May-August is said to be the peak season, but it's immensely beautiful all year round.
Frequent Searches Leading To This Page:-
Best Tour Packages For Nainital, Tourist Places Near Nainital, Nainital Sightseeing Tour Packages, Trip To Nainital Package, Nainital Tour Package Cost, Nainital Tour Travel Packages, Nainital Local Sightseeing Package, Nainital Holiday Packages Families