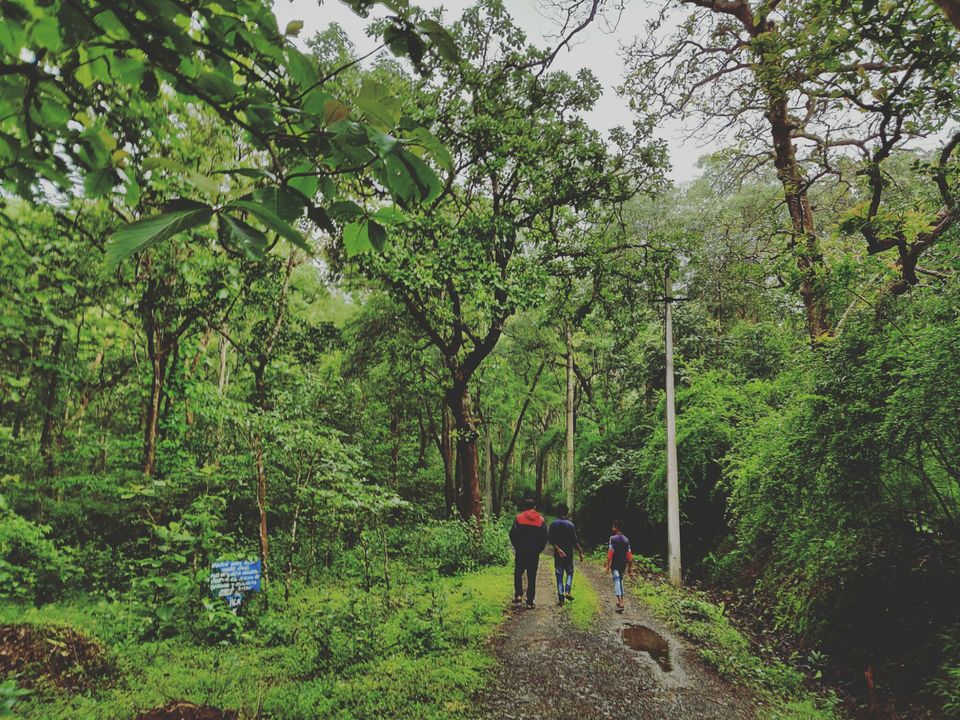 I took this trip with Muddie Trails group for a weekend getaway.
Reaching Dandeli on an early Saturday morning and taking a ride for kayaking, river rafting was in the plan and then spending the evening in nature park and crocodile park. We could cover the the first two, but being short on time had to cut down for the crocodile park. But somehow took time to spend and watch sunset at the lake view point near the dam. And ended the night with a bonfire at the homestay.
Kayaking was fun in Kali river. Since the trip was short weekend getaway, we also had to skip on Syntheri rocks.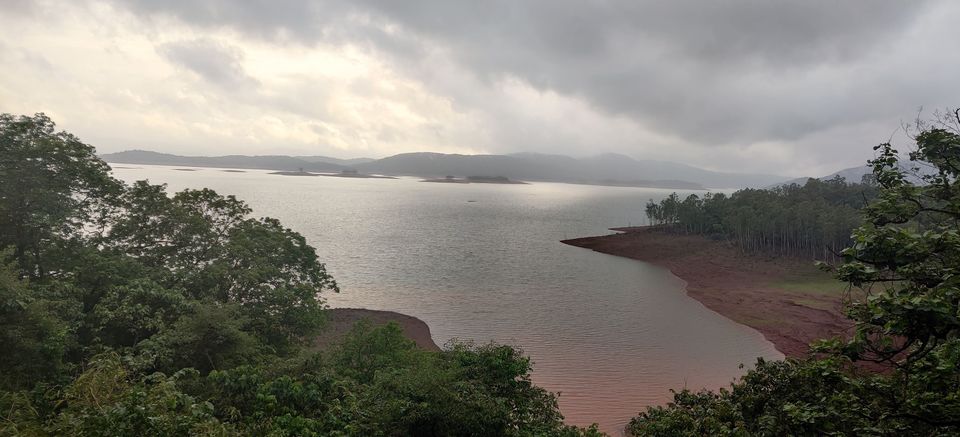 The next Sunday morning, I took an early morning walk (7-8kms) in the nearby jungle with the aids of homestay. That's one way of mingling with nature, where in the middle of greens, we had some yellow sunshine breaking through the passage of leaves and branches, mixed with rain and the smell of earth with it - sometimes voice of crickets (insect) could be heard or few birds.
We didnt had any luck to get a glimpse of any wild animal except monkeys goofing around.
After a come back from the nature walk, tried to catch a train from Castle rock to Kulem - for a glimpse of Dudhsagar waterfalls.
With this being covered, we returned back to Castle rock and left back for our city. If you're not travelling in a group and want to take this journey from B'luru, I'd insist you to take a train to Hubli from B'luru and then see for those express trains which stop at these mentioned stations - Castle Rock and Kulem. Both the distant and close view of Dudhsagar falls is amazing, you'll get to view it twice on the journey if the mist of rainforrest doesnt make it mystical. Keep atleast 6-7 hours in hand to watch this on a train journey, since it will take 1-1.5 hour journey on train to reach Kulem and back and sometimes it is not ok to get down at Dudhsagar stop unless you have guides with you. There are some risky (self dependent) treks that happen and the route is 10-14km walk in the midst of jungle (not on rail tracks), so have a buffer day in your plan and try to figure out the guides here.