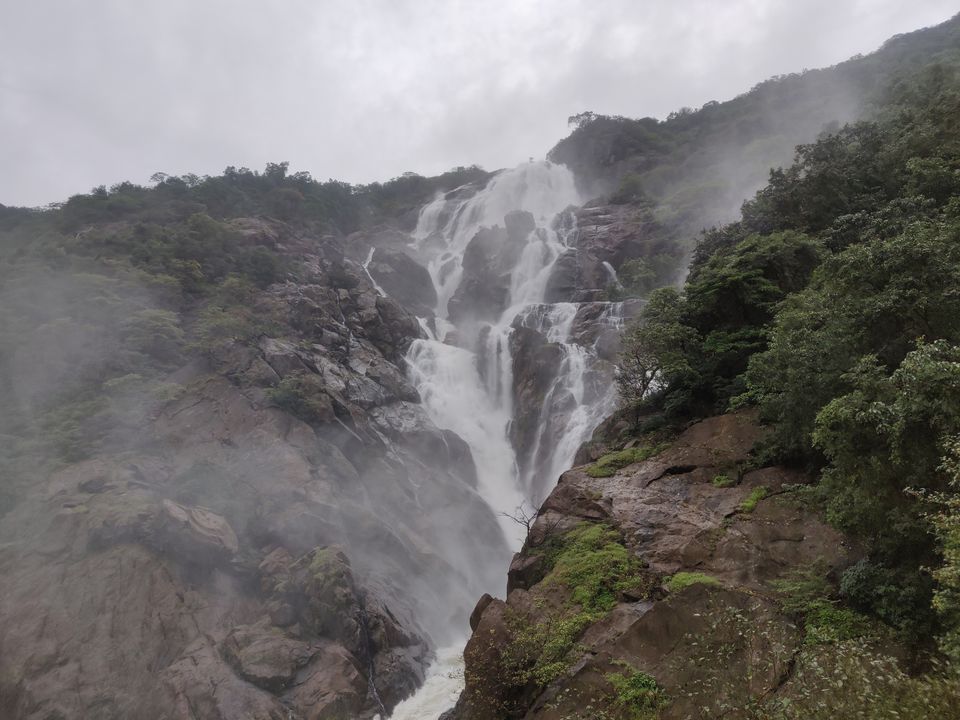 When I see the pics of this beauty, I always think of visiting this one. But it couldn't became reality from past two years as I came to know that it was banned going by walking on railway track. But God heard me and made it happen through GoAdventure.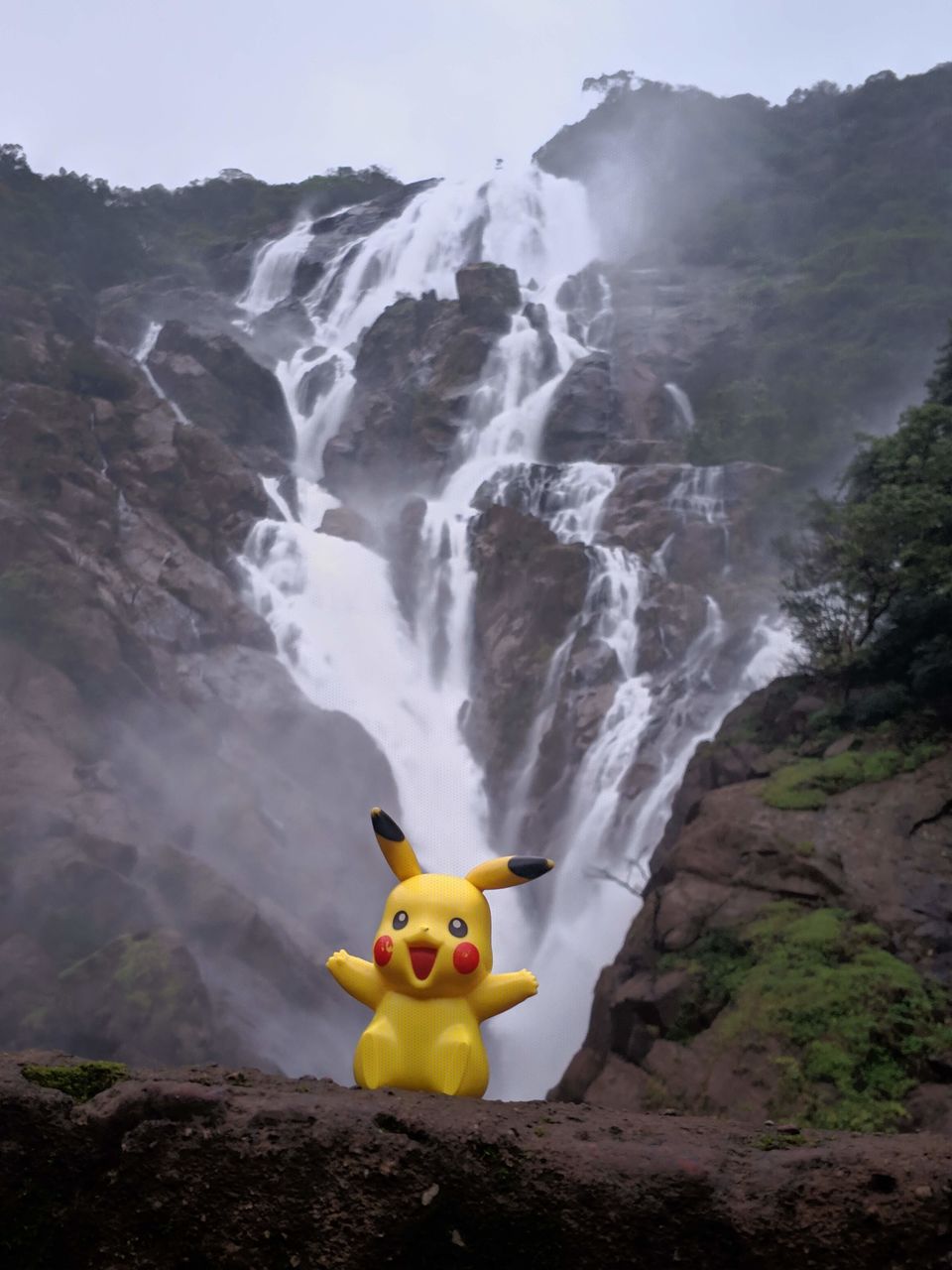 This waterfall is located in the Sanguem Taluka of Goa, and falls into the jurisdiction of the Goa Forest departments since it is a part of the Bhagwan Mahavir Wildlife Sanctuary. One can go by road or rail to Kulem railway station and then trek to the waterfall to get closer in; however, there will still be a walk to reach the base of the falls.
We boarded bus to Hubli on Friday evening and reached there in dawn hours. From there we caught Vasco Da Gama Express at 7'O clock and reached Kulem station around 12PM.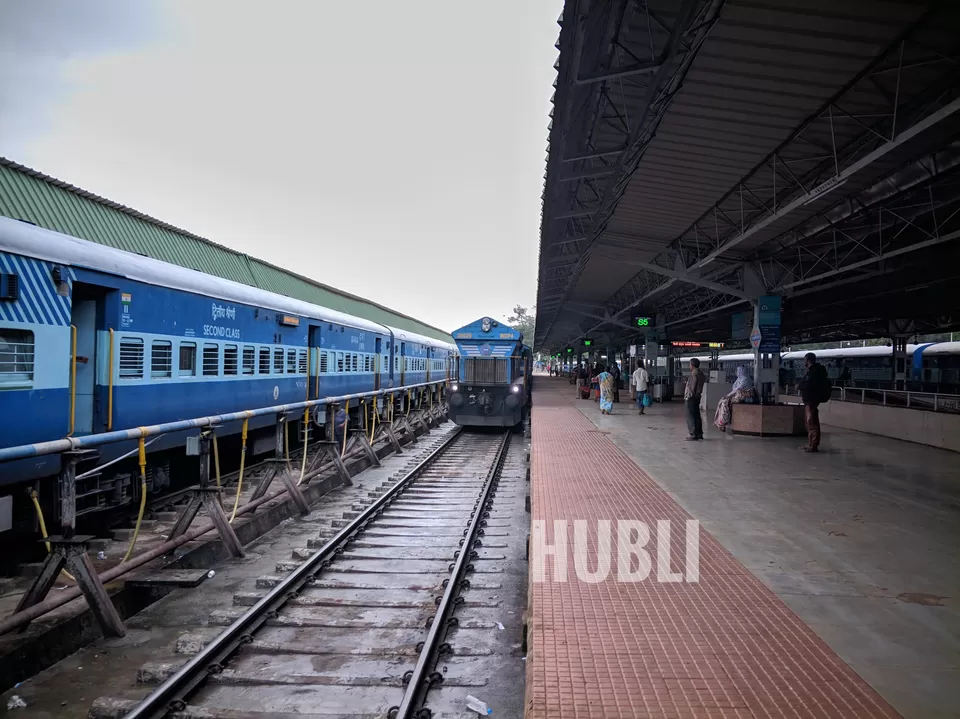 The train ride through those lengthy tunnels was really awesome. Weather at Castle Rock station mesmerises any nature lover. The fog, drizzling and cool breezes.. Cant describe that fully. After crossing Castle Rock, we waited for getting view of these lovely falls from train itself. Got excited watching for the first time.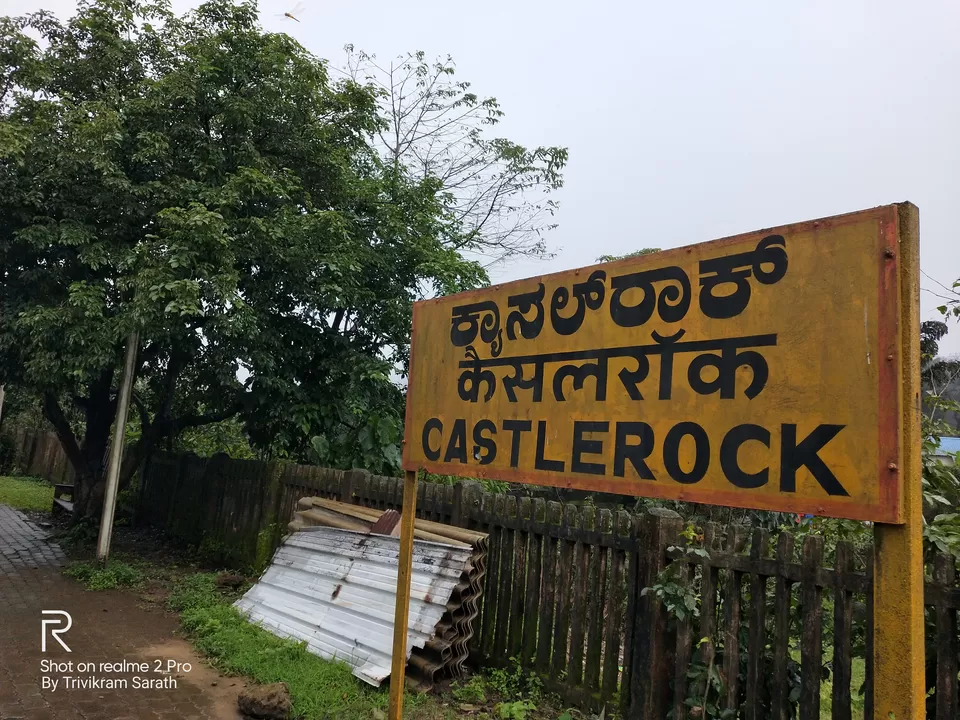 After having some snacks, we started our forest trail at 1PM (Please carry enough snacks/fruits and water as you don't find any stall after you start for waterfalls). We were accompanied with a local guide and every one was provided with life jacket(No one is allowed with out having life jacket). The trail was through the Bhagwan Mahavir Wildlife Sanctuary for around 10KM from Kulem Station.
During this trail, we came across water streams of various sizes. Everyone should follow guide's instructions and should be with the pack as we are unaware of the forest and its route.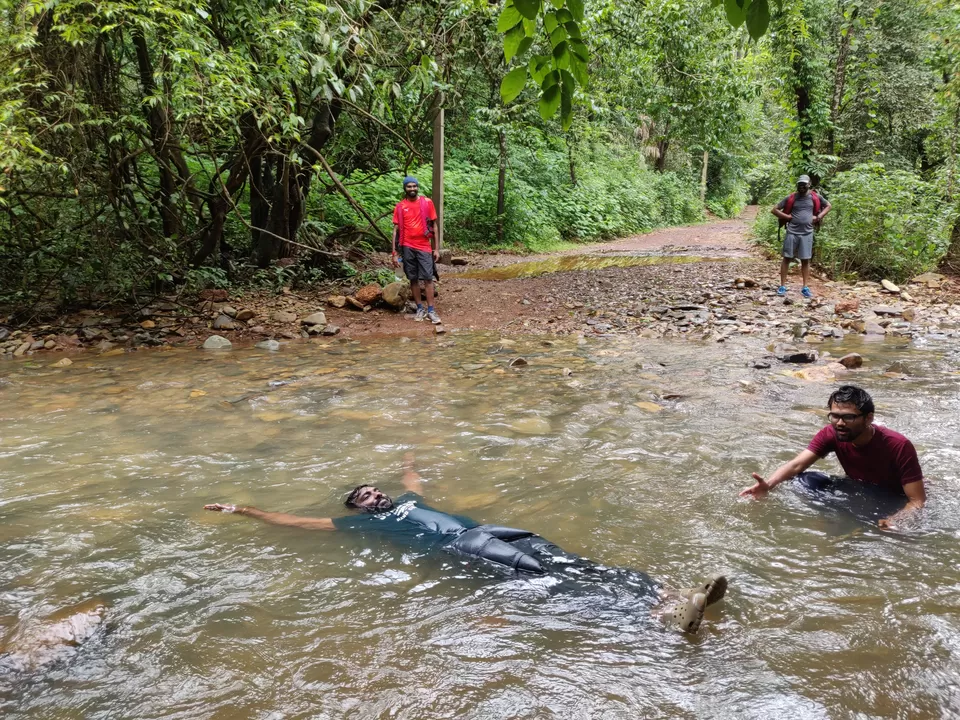 After like 3hrs, we came to lunch spot (but its not a lunch time :P). Food was very tasty as we all are in full hungry. Again started our walk towards falls after having our lunch. This time we had crossed two massive water streams. Crossing these streams was an awesome experience to any one who loves adventure.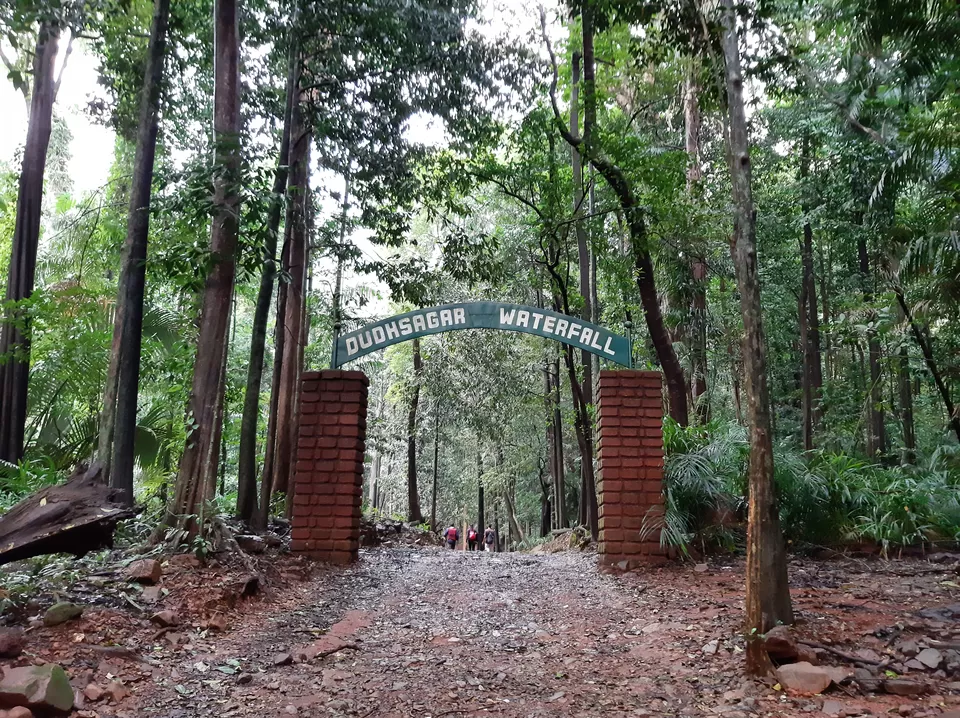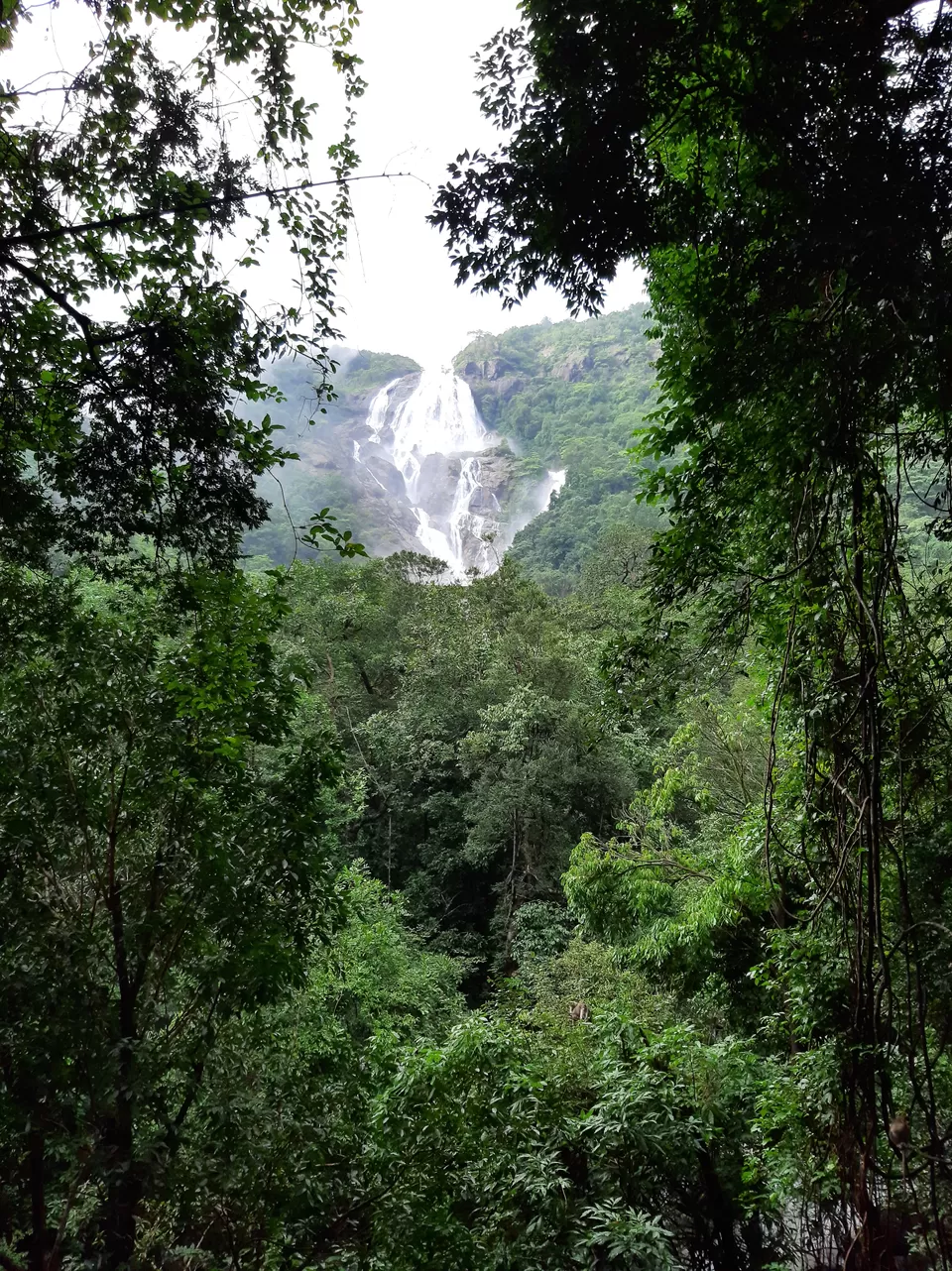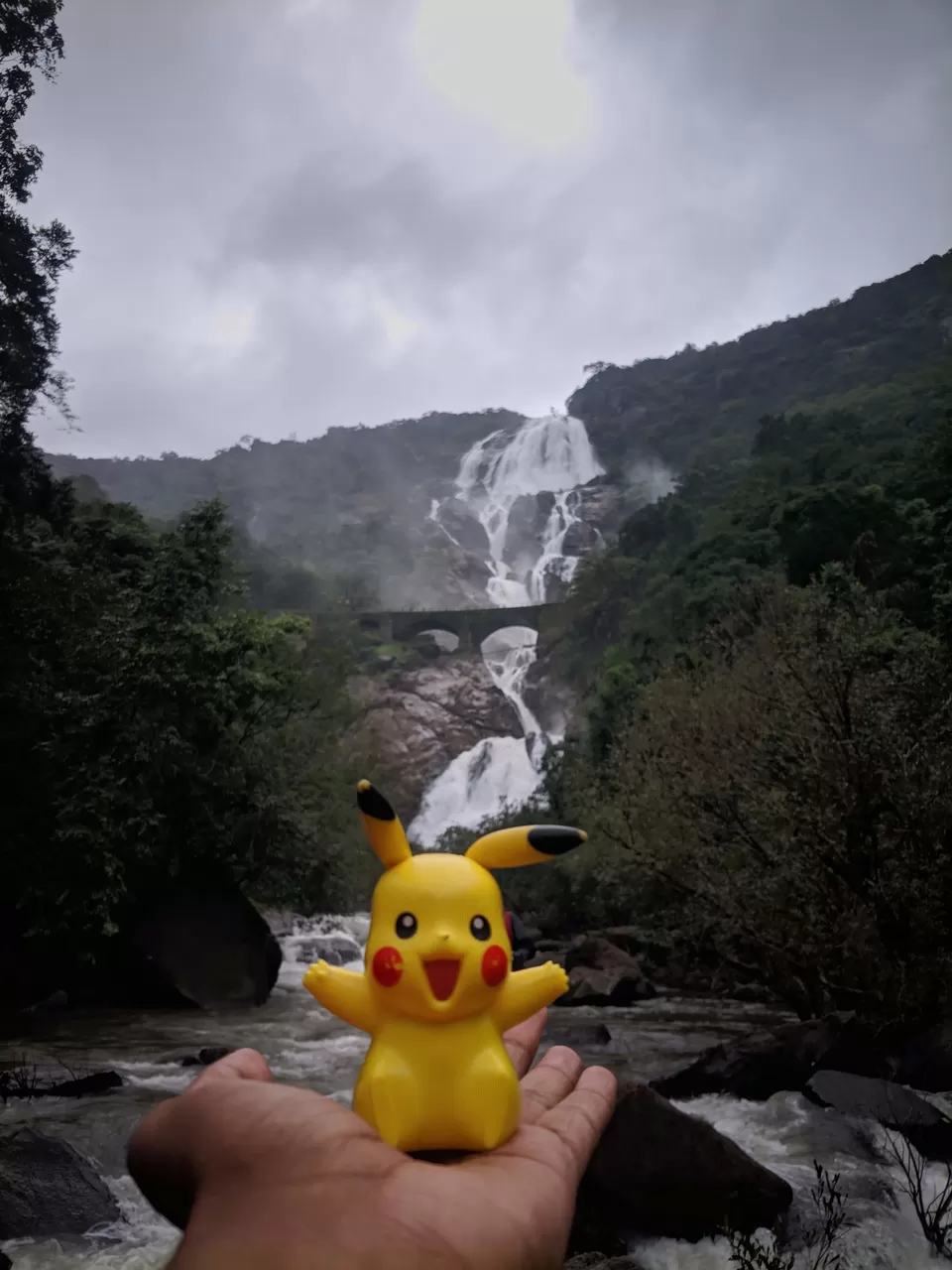 After Enjoying the view from a bottom, started further to Dudhsagar station by walking on tracks.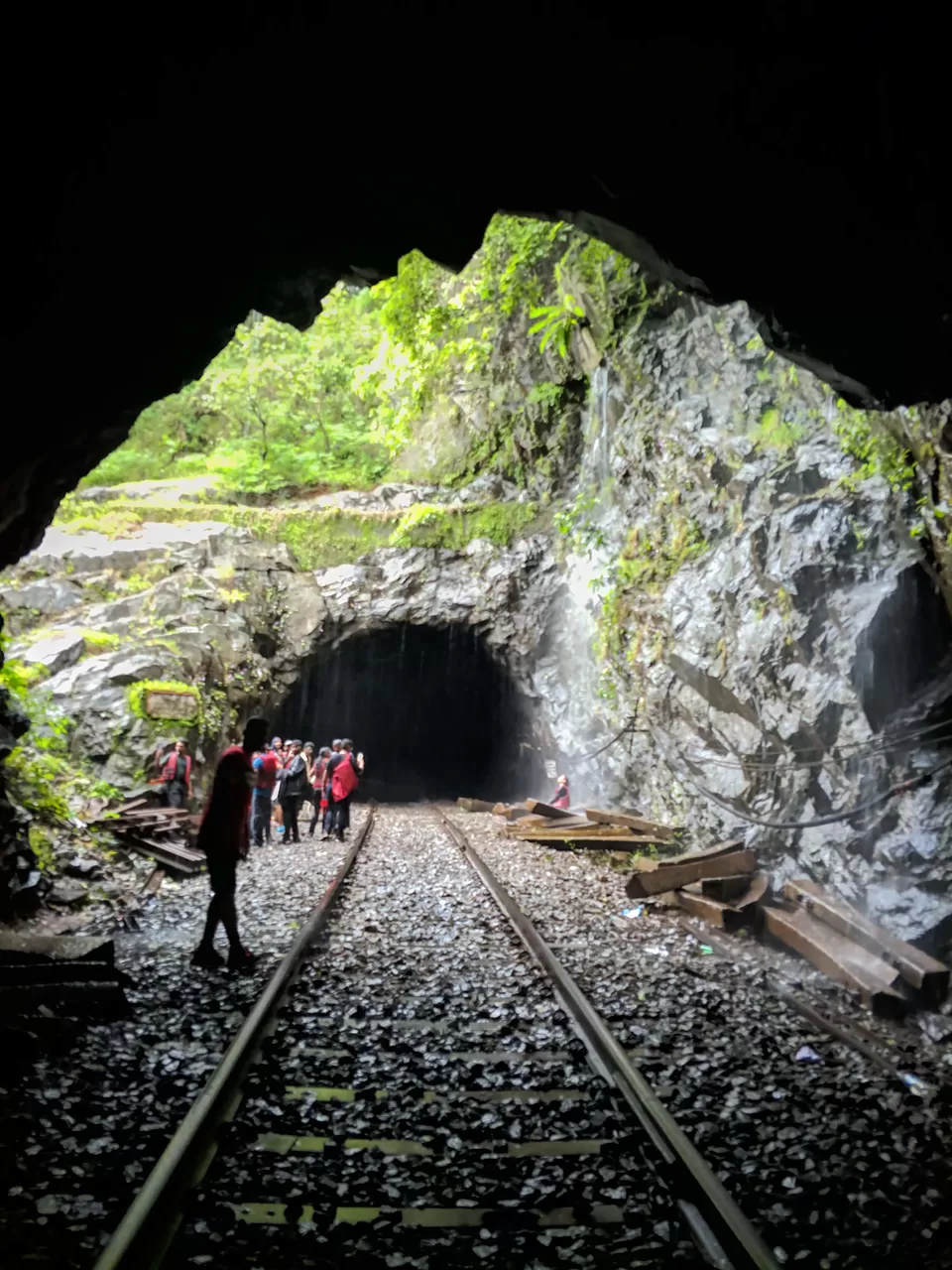 One should experience this view rather reading here and there. After reaching over there, I stood for a while watching the flow. The one thing that came into my mind after watching this is "Ganga jumping on to Lord Shiva's head." You will simply mesmerise after seeing those Giant Milky Ferocious falls.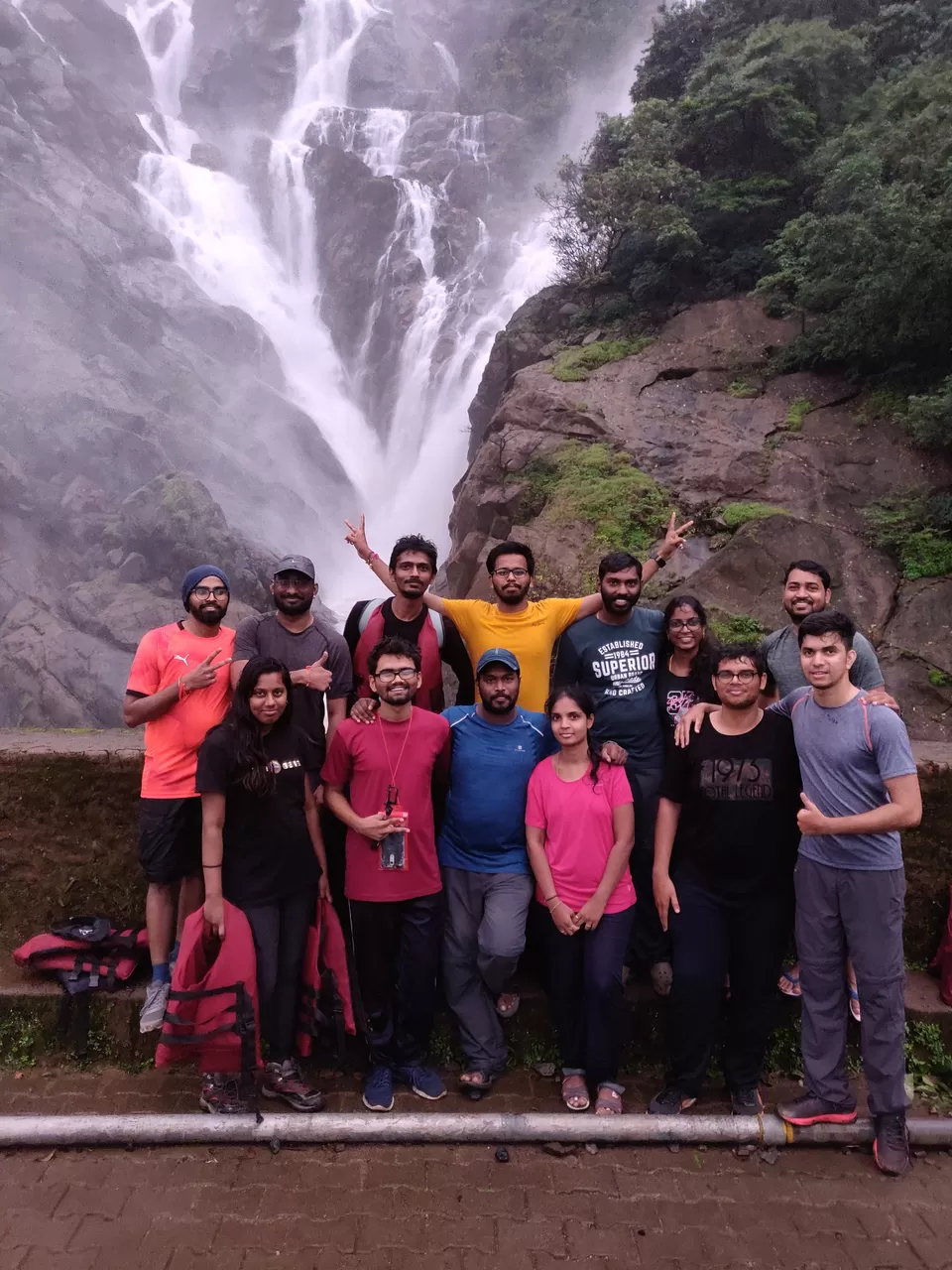 After that delight pleasure, started back to our home stay walking over the tracks.
Day-2 of the trip is for a hidden waterfalls (only known to locals) walking through forest and on tracks again. Waking up @4.30AM after a tired n exhausted day is very painful. But, we gathered all our energy for visiting these unexplored falls. Had some fun at the falls and started to home stay, where we had our breakfast.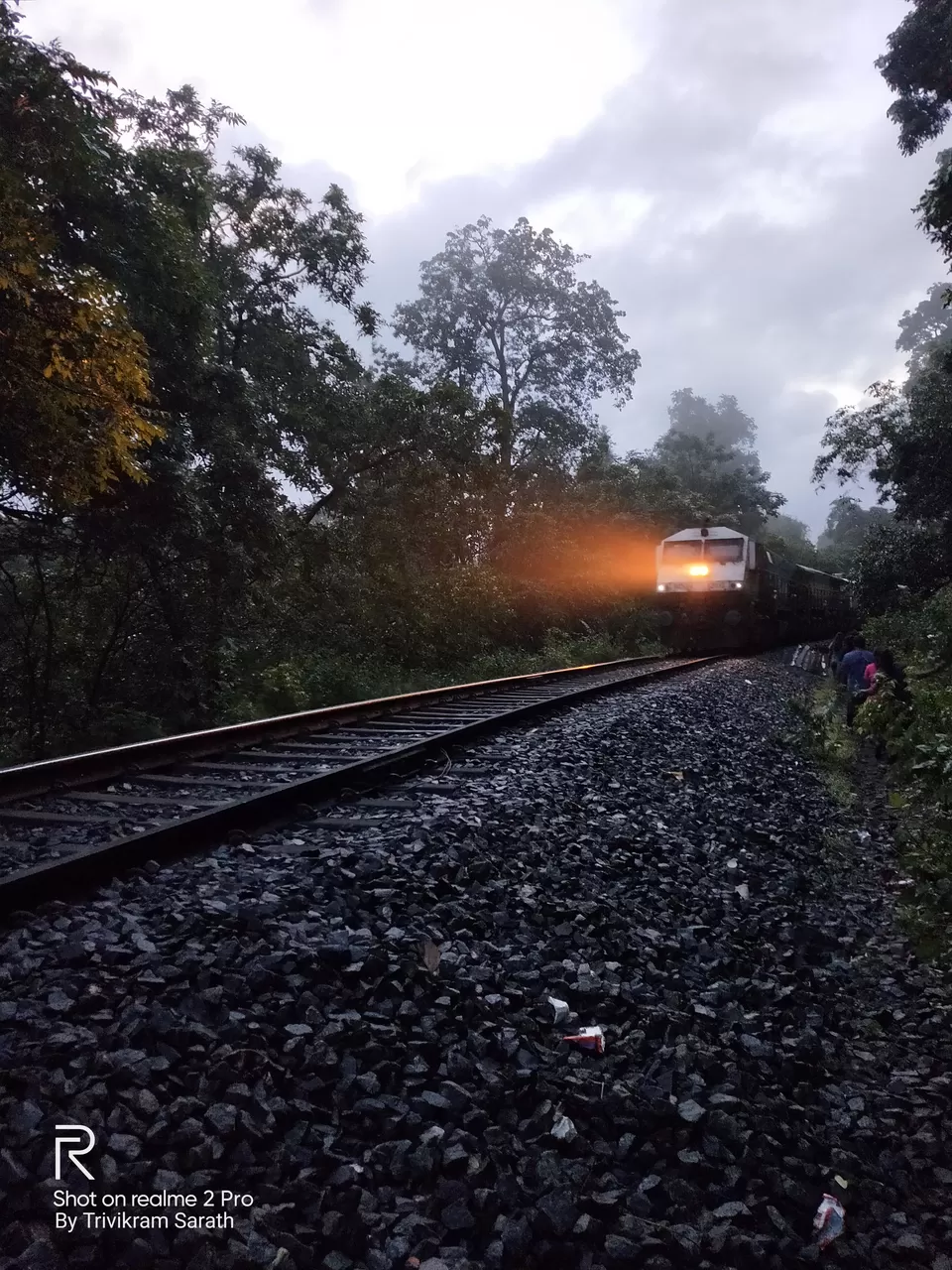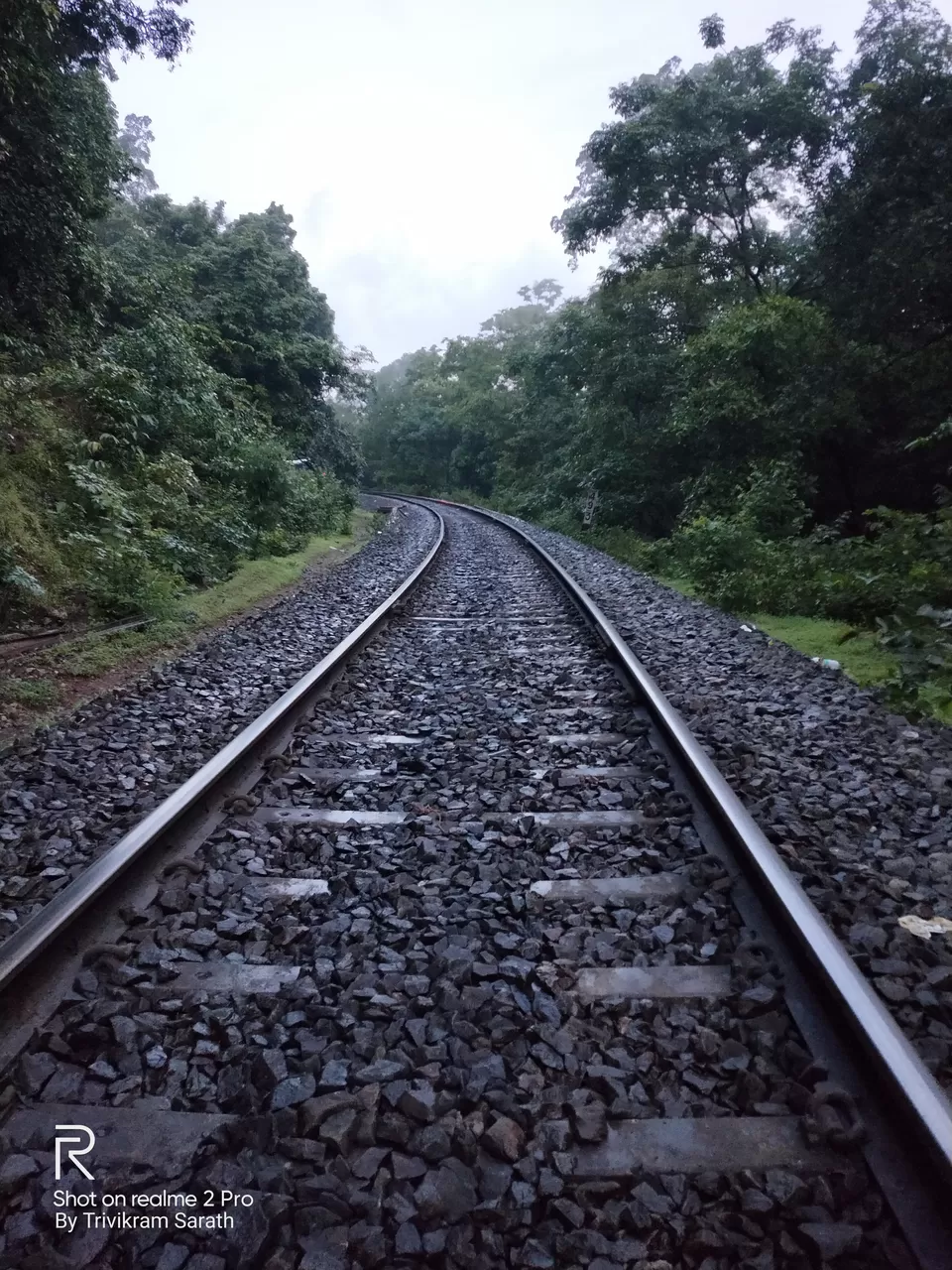 Boarded train to Londa Jn, From there back to Hyderabad with lots of memories and moments.
Precautions for Dudhsagar Falls:
* With out a local guide and life jacket, you should not enter in to forest.
* Please expect Leeches when you cross water bodies. Keep some salt with you.
* Carry abundant water and eatables during the trails through forest.
Travel More.. Create Moments... :)