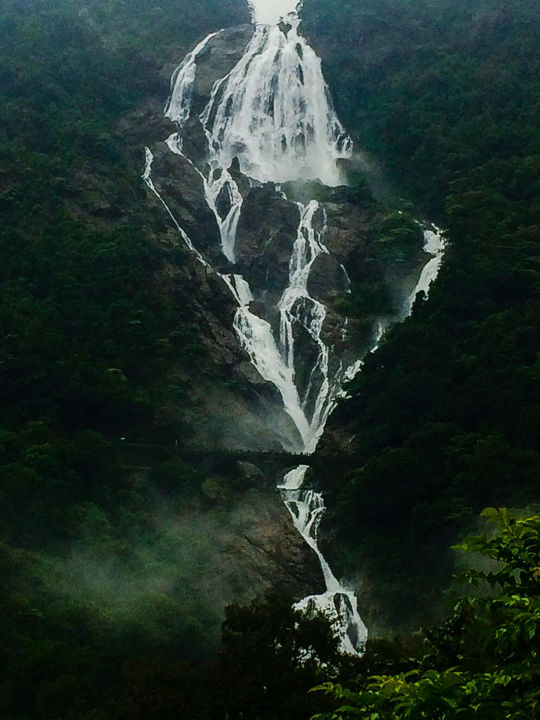 While I have been chasing monsoon around Mumbai and Maharashtra, it was time to explore the land lesser known for Monsoon trail. Goa was the answer and Dudhsagar waterfall was destination.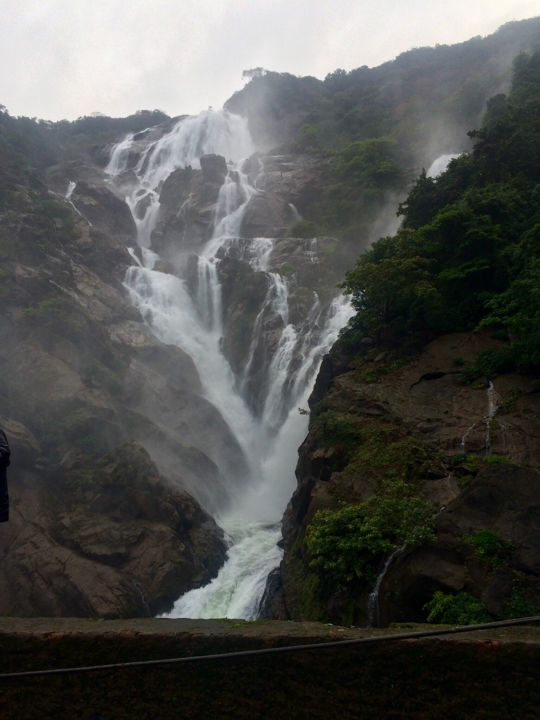 It was 2012 when I first came across the pic of Dudhsagar on Facebook and since then it was on my wish list. Finally the time came when I was going to visit this heavenly place. Actual travel date: 23rd and 24th July 2016.
Dudhsagar fall is India's fifth largest waterfall. It lies on border of Karnataka and Goa in Goa, in the middle of jungles of western ghats.

Only way to reach the waterfall is trek on railway track from castle rock ( if you are entering from Karnataka) or from Kulem ( if you are entering from Goa). We boarded Goa express train from Pune at 5:00pm on 23rd July and were supposed to deboard the train at 4:00am somewhere in middle of Castle rock and Dudhsagar waterfall.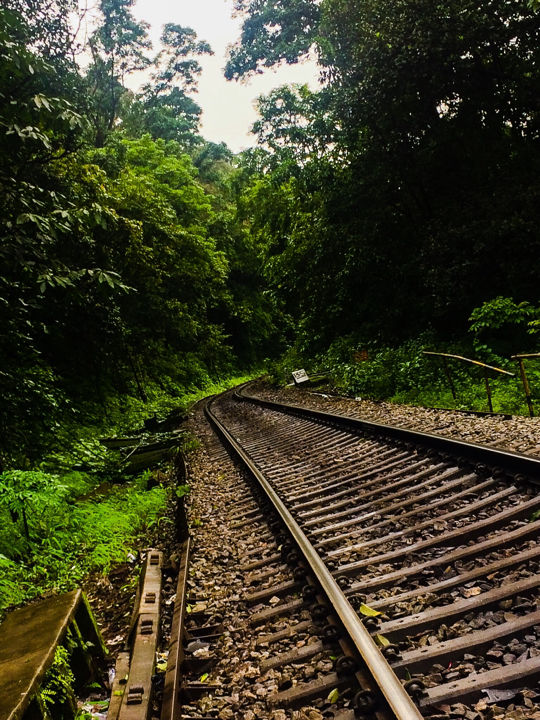 The railway section from Castle rock( Karnataka) to Kulem (Goa) is known as Briganza ghats section. This 30km section of railway is one of the toughest and most scenic route. Trains stops for 30seconds before every station from Castle rock to Kulem( not from Kulem to castle rock) for brakes check due to the gradient. We deboarded train in those 30seconds in the mid of jungle.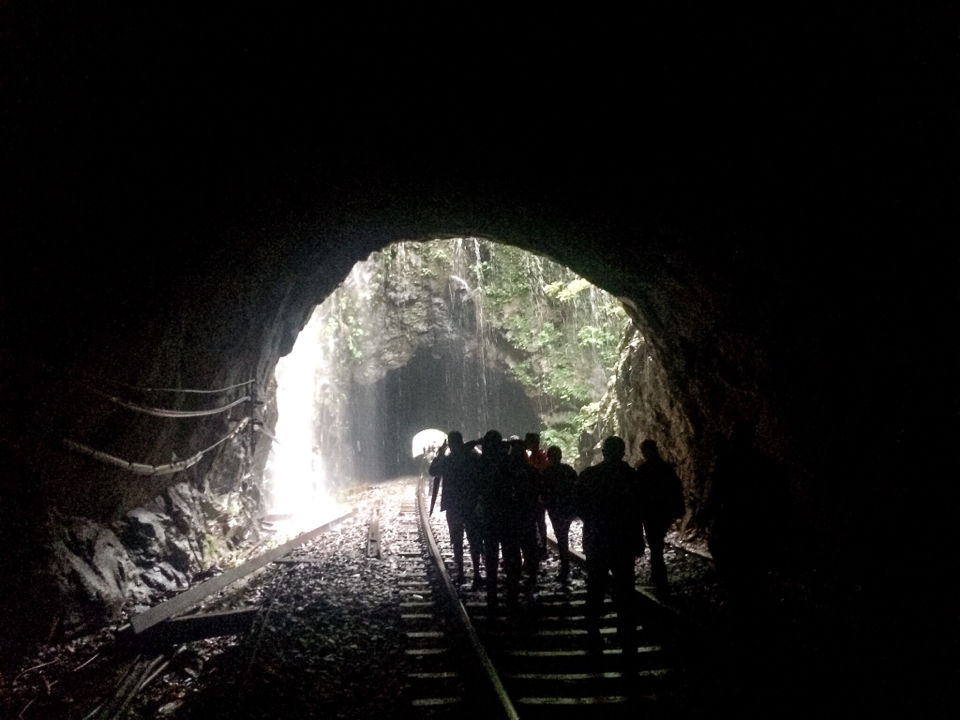 We were in group of 20 people, so everyone switched on their torch and trek on railway track began. We walked through track crossing numerous tunnels it was an amazing experience. It was all dark and we could only hear sounds of insects and gushing water. During monsoons numerous water streams takes birth from hills,jungles and one can hear the musical rhythm created by them. We saw the glimpse of fall from distant as if white milk is falling in the dark.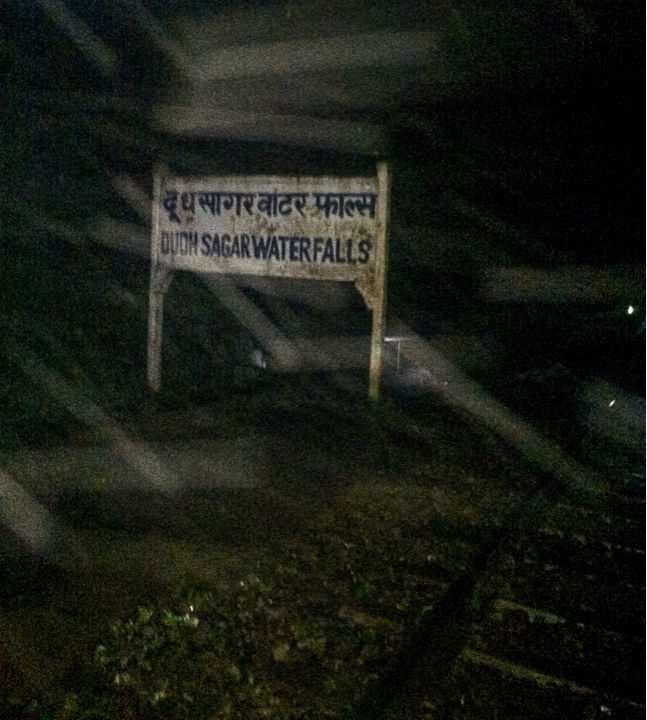 Finally the moment arrived when I was in front of my dream destination. The momentum of fall is so high that there is spray of water all around which appreared like cloud. We spend 2-3 hrs to enjoy the waterfall taking pictures.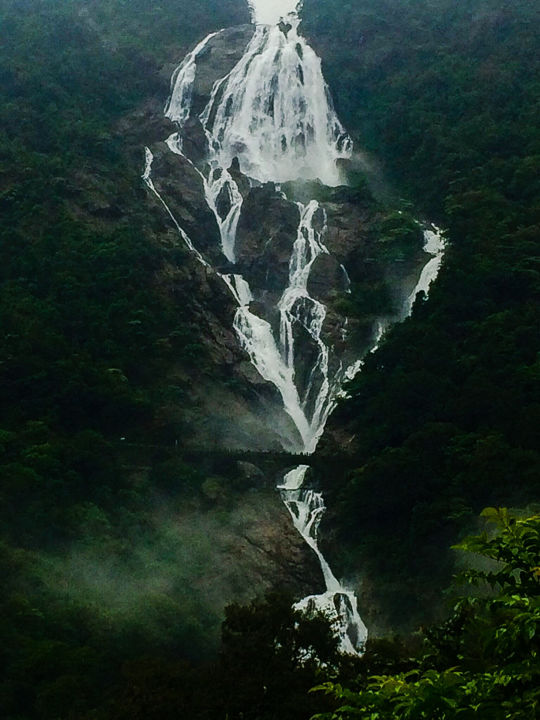 This was a lifetime experience and words cannot describe the same. It was time to retreat and now we had to trek through the rain forest to reach Kulem which was 15 km away.

We trekked through the dense and slippery rainforest, crossed few rivers, also entered the Bhagwan Mahavir sanctuary which is known for Cobras.

We could hear the melodious sound of water streams throughout trek. One can also hear the echo trains passing through the ghats. There was a time we were crossing swamps and we were scared. It turned out to be one of most adventurous trip of my life.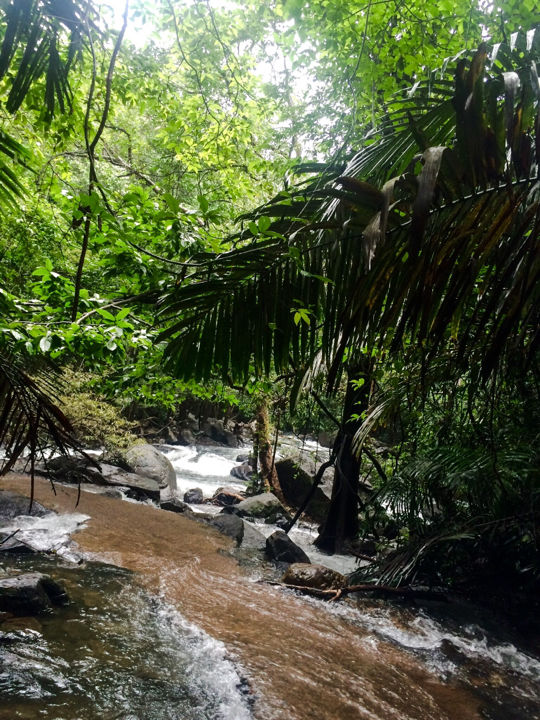 During our jungle trail we reached a small village Sinolium where we enjoyed our breakfast tea and poha.
After walking around 3hrs in the jungle we reached small beautiful town Kulem, where our trek came to end. From Kulem we left for Madgaon to catch train for Mumbai.

If you have any query on this trek, post it in comment section.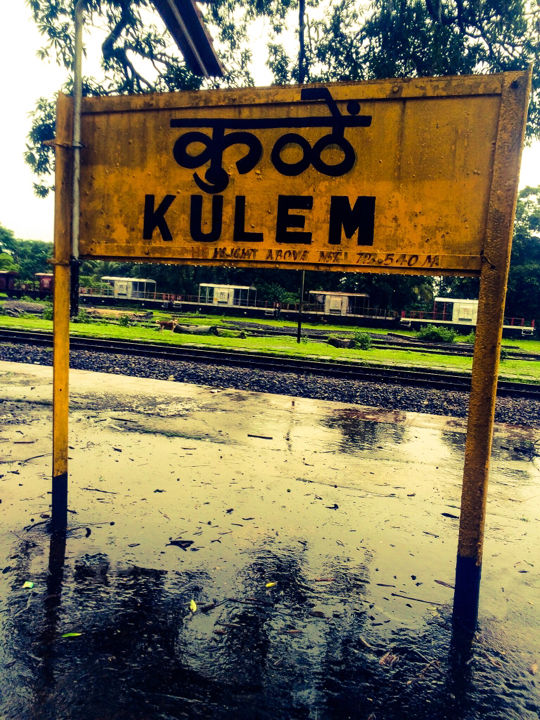 Happy travelling!!!!

www.facebook.com/Livtotravell
www.livtotravell.wordpress.com