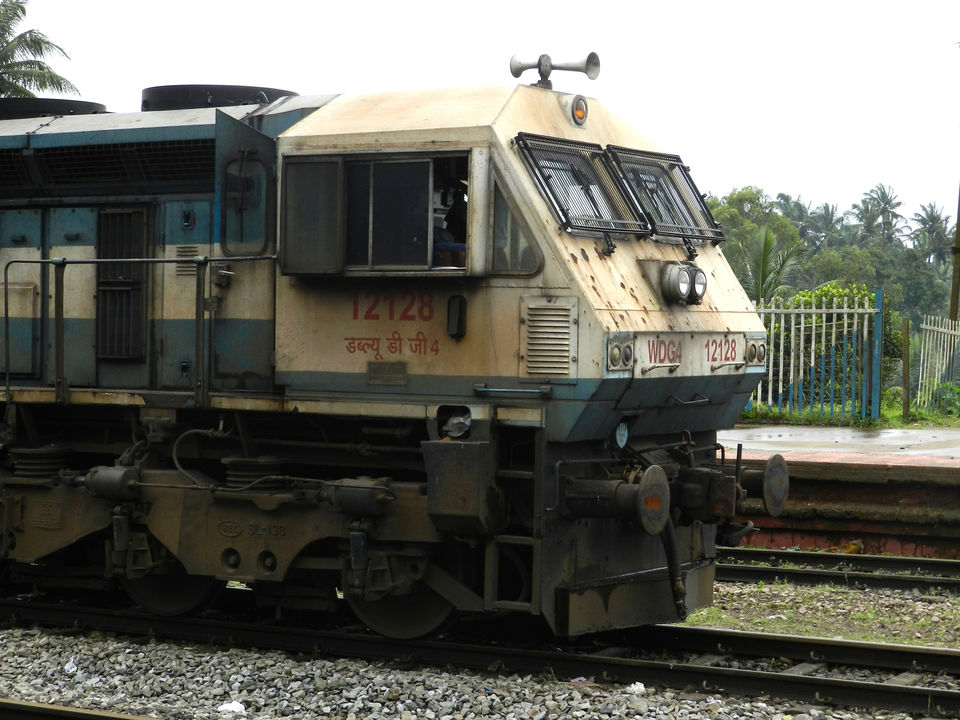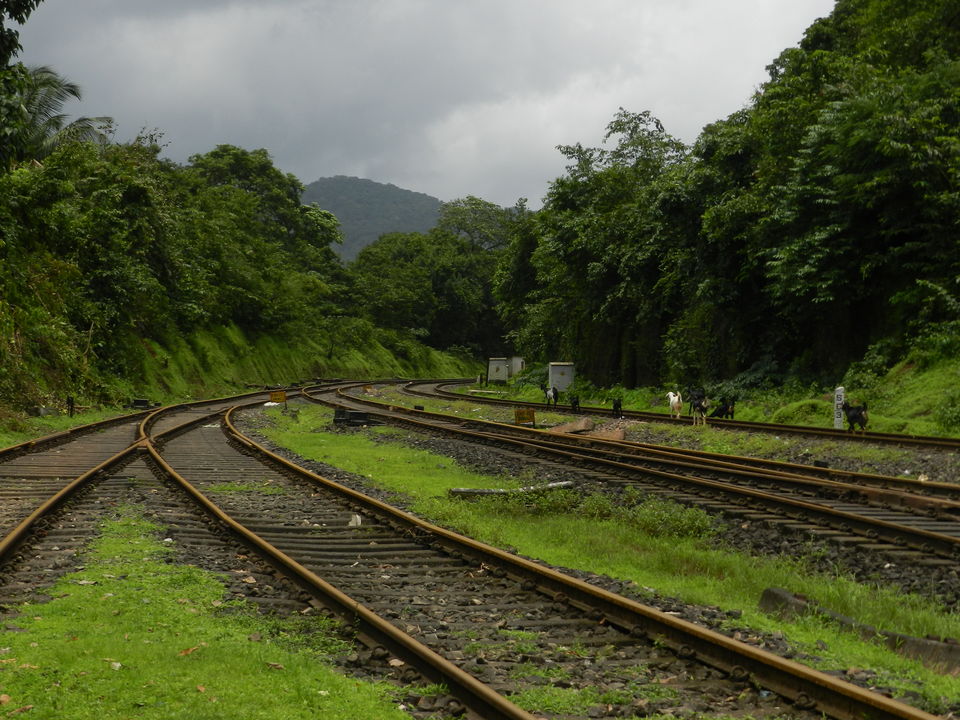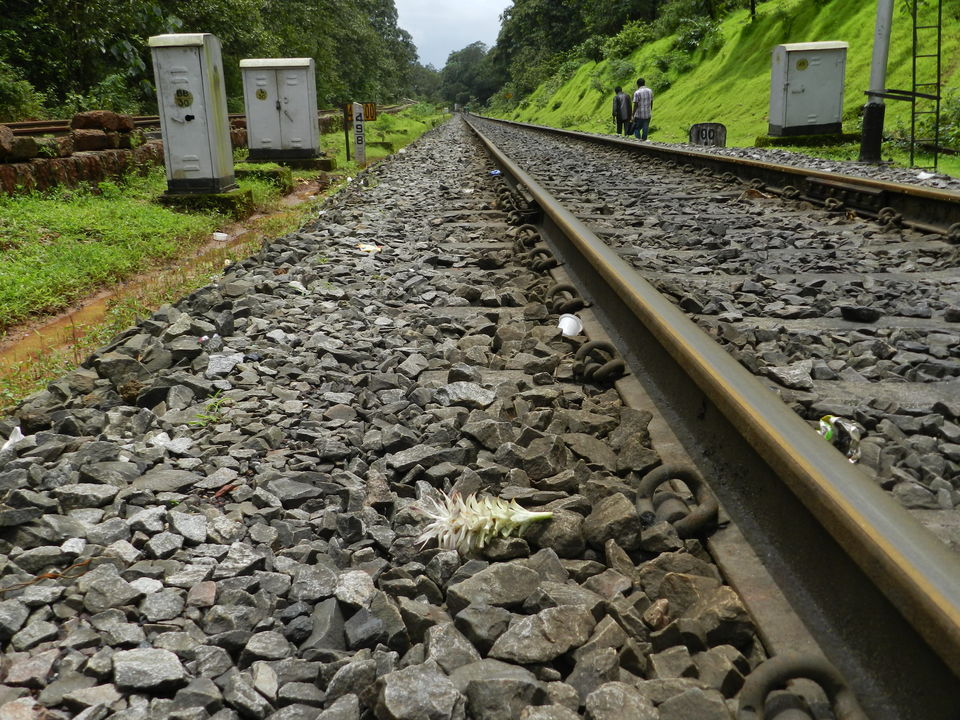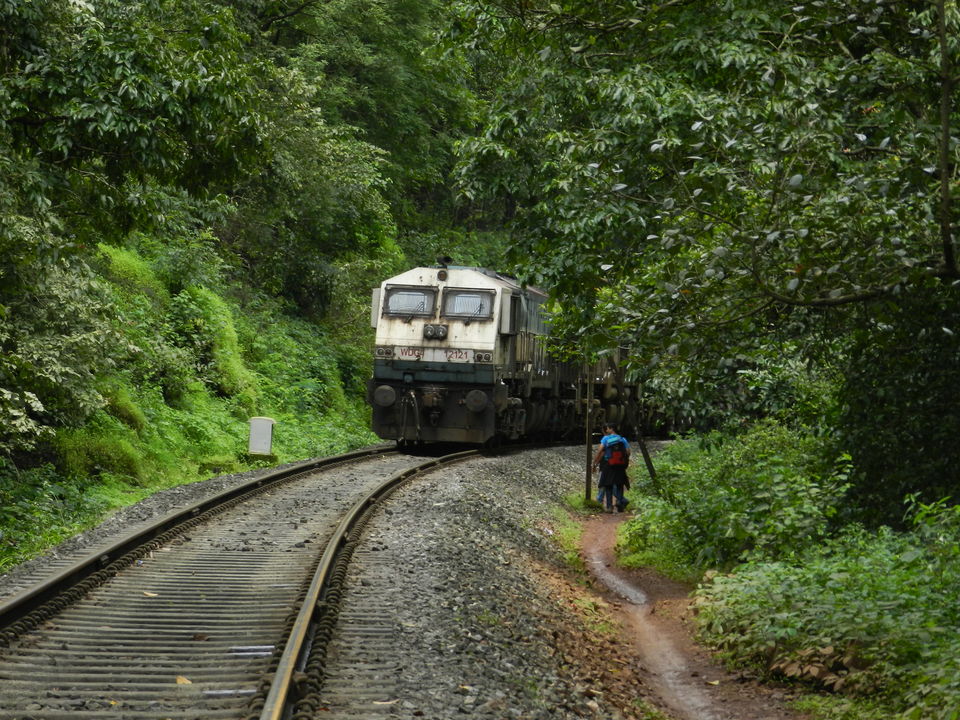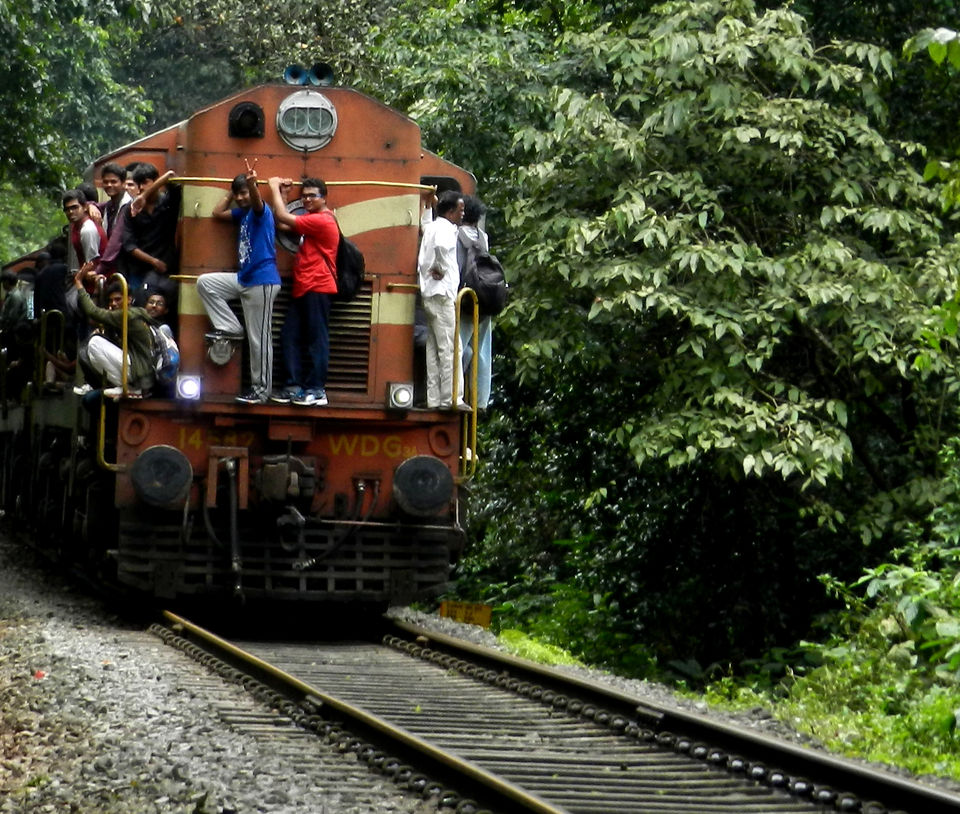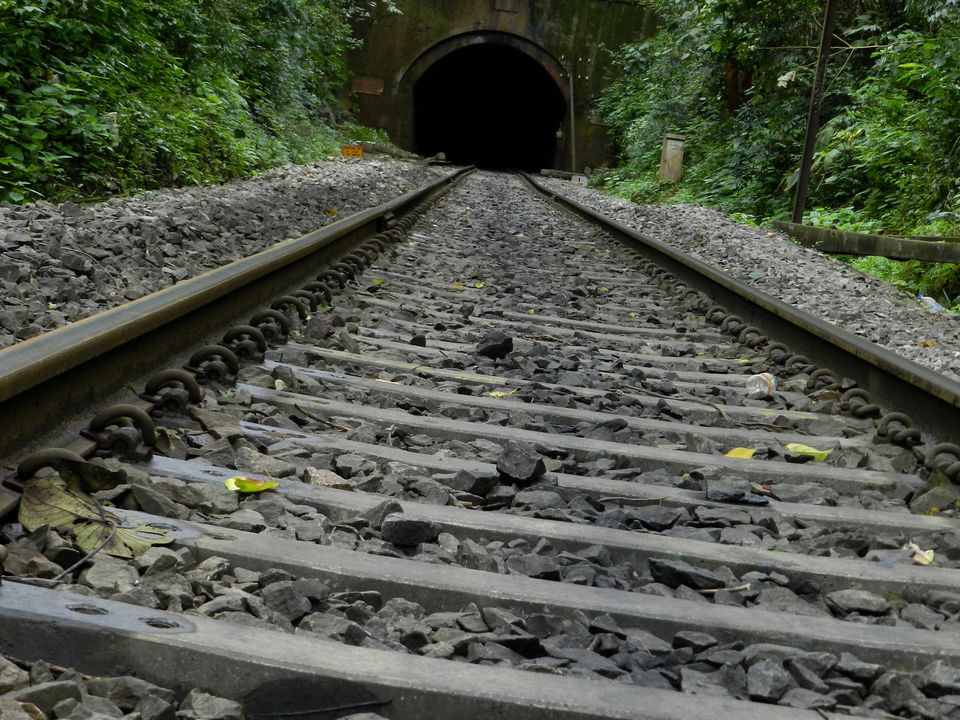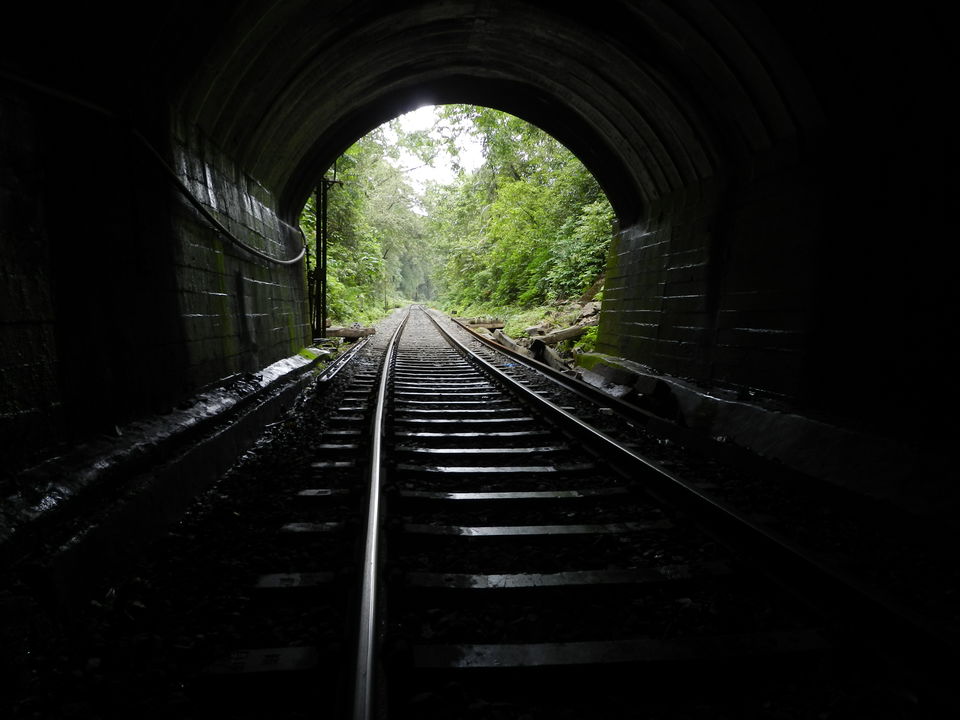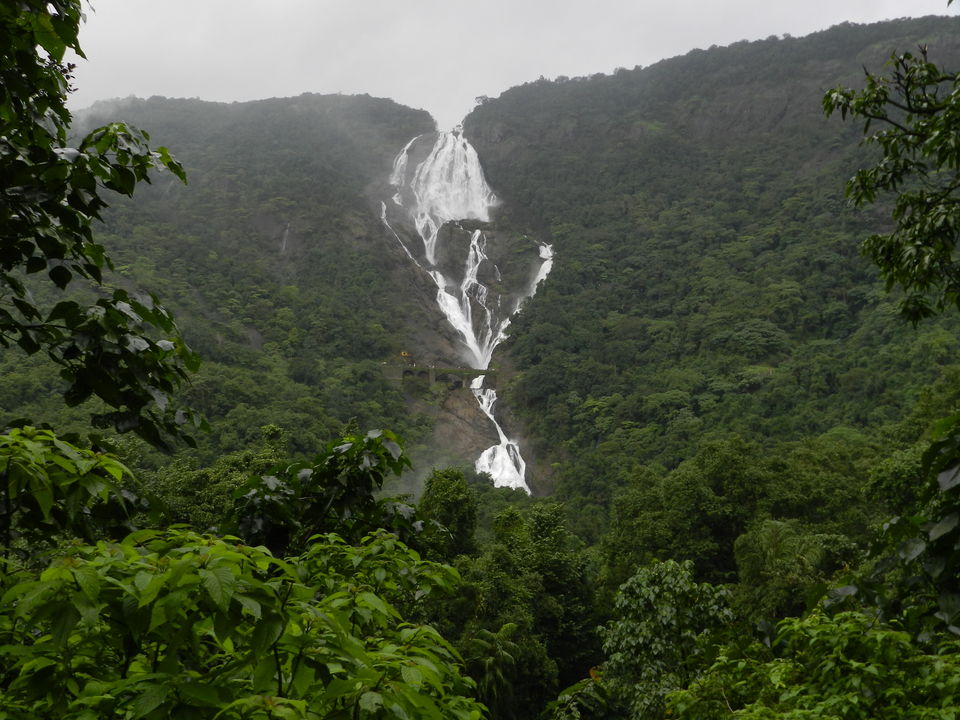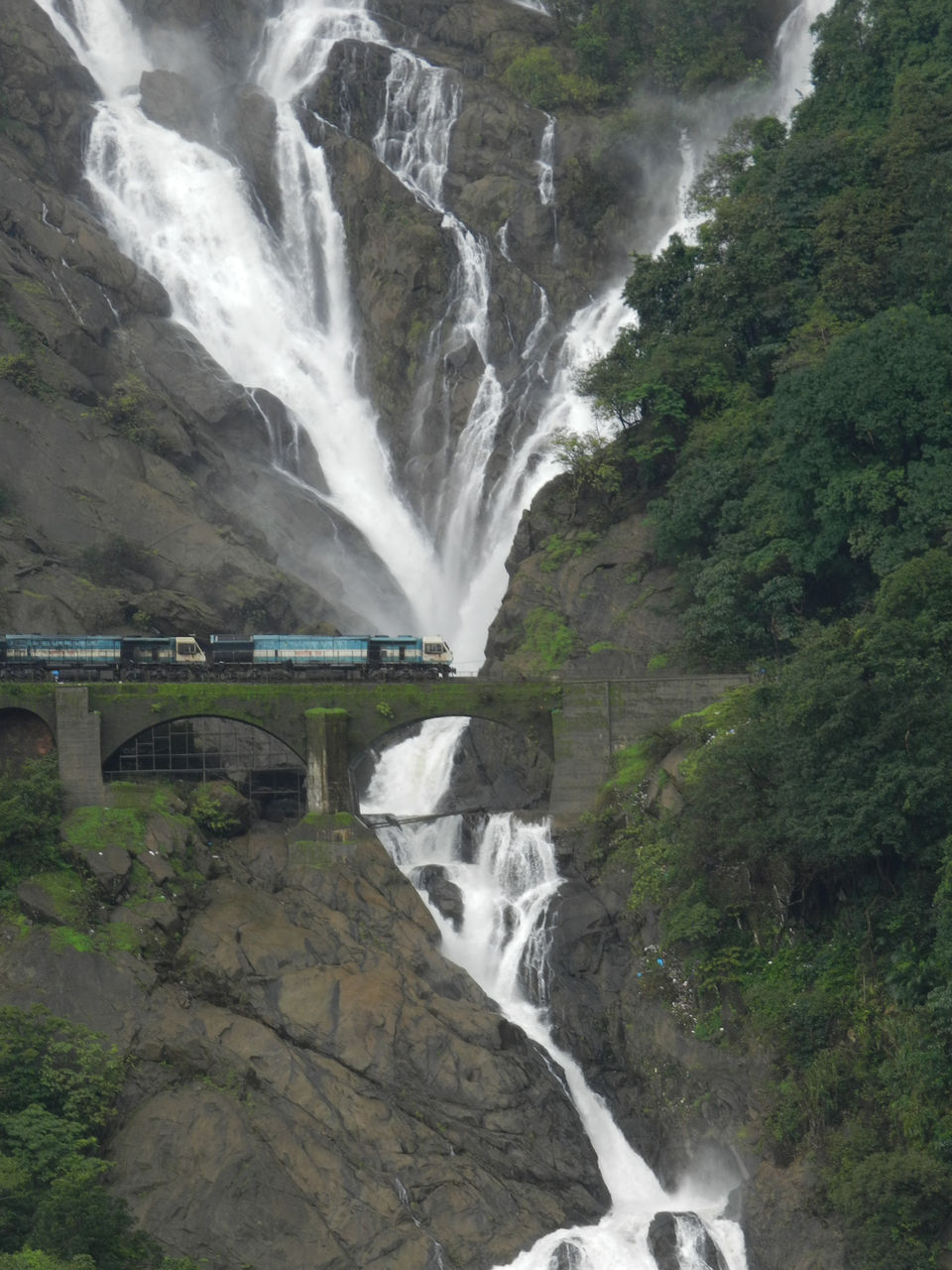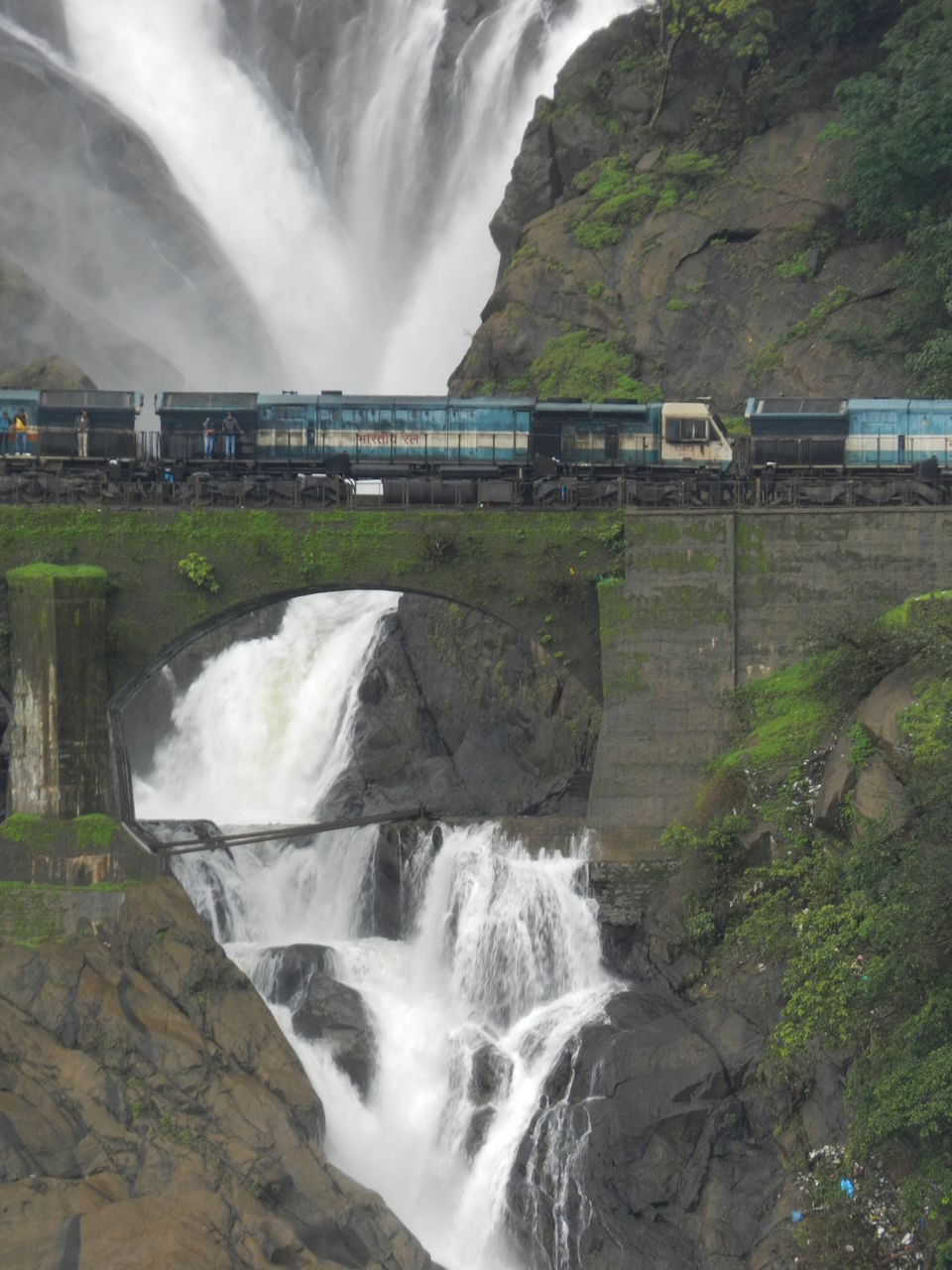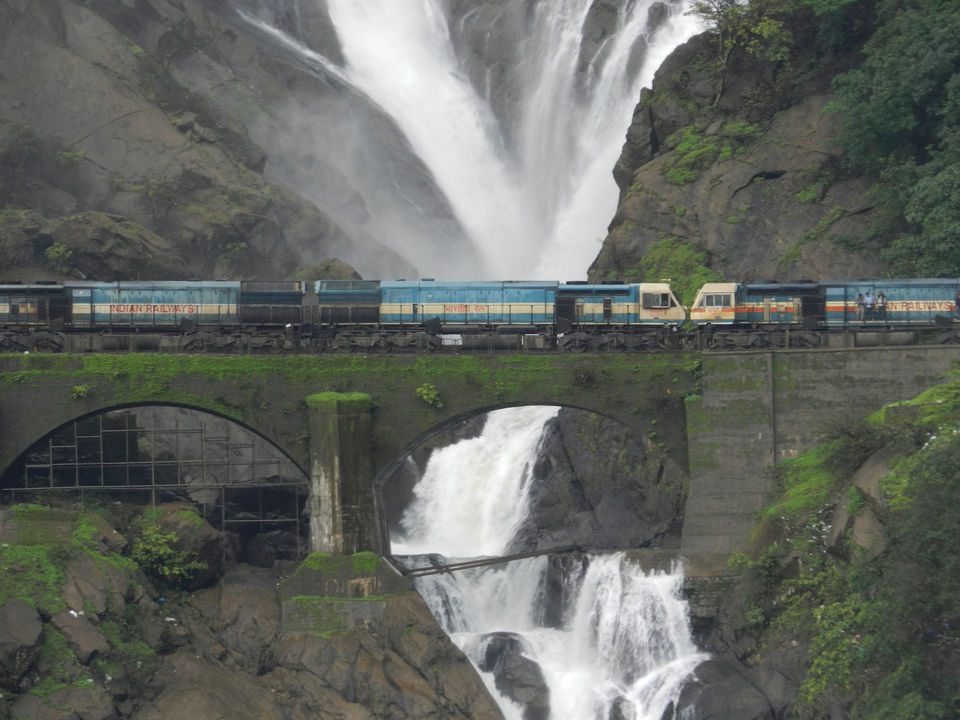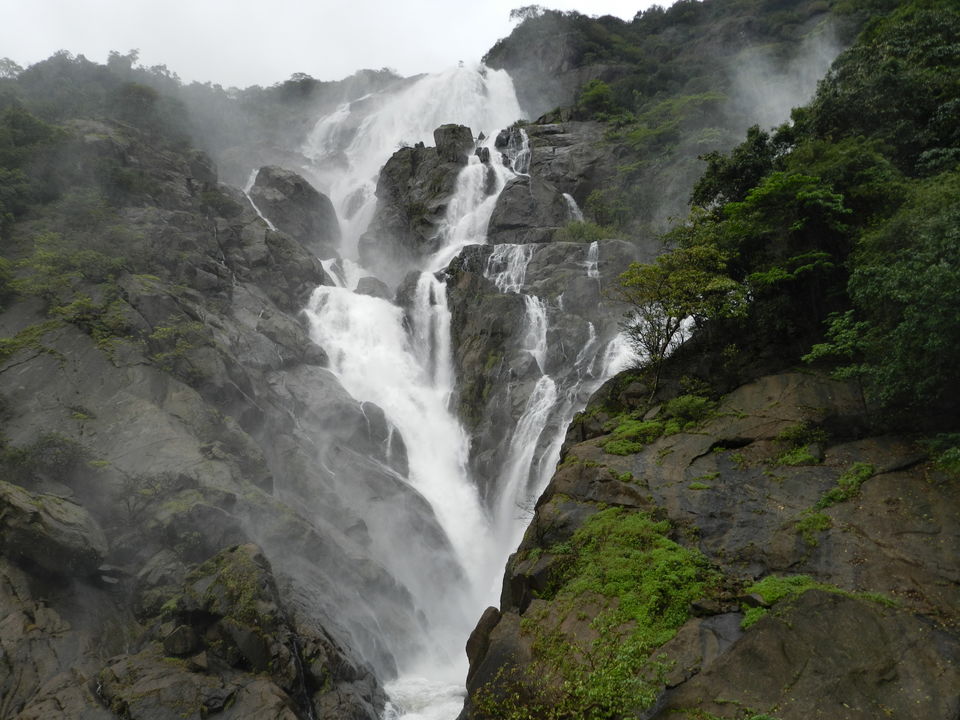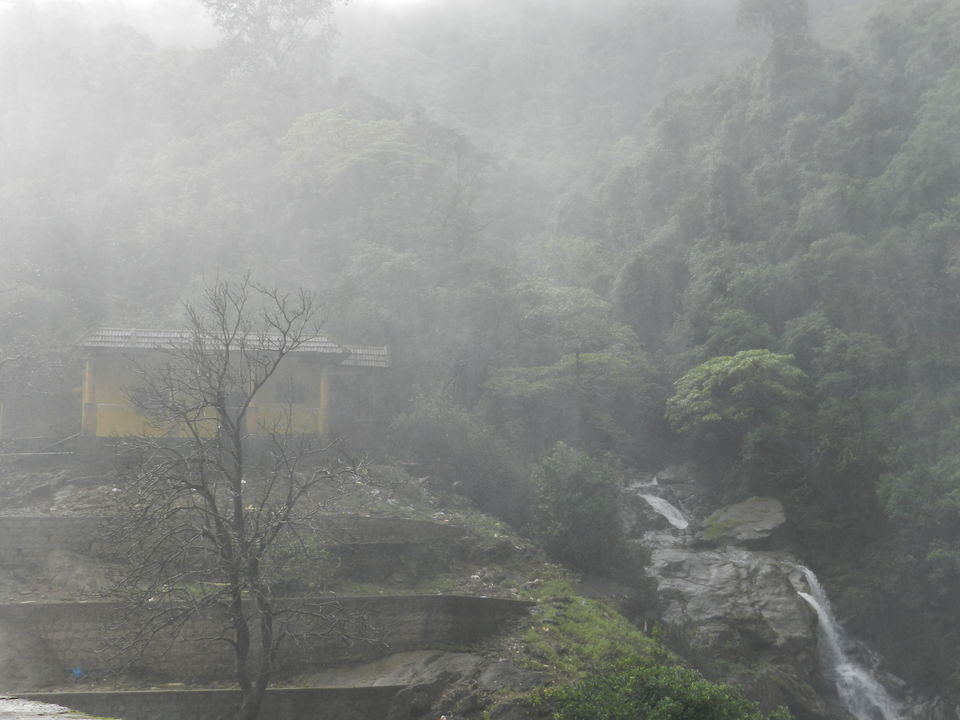 A trip to the Dudhsagar waterfalls is an experience like no other. Located at Goa-Karnataka border, it is the 4th tallest waterfall in India. The falls is located in the Bhagwan Mahaveer Sanctuary and Mollem National Park among the Western Ghats. The area is surrounded by a deciduous forests with a rich biodiversity. The falls are not particularly spectacular during the dry season but during the monsoon season however, Dudhsagar falls are fed by rains and form a huge force of water. Literally meaning "Sea of milk", Dudhsagar falls shot to fame after being pictured in the recent Shahrukh Khan & Deepika Padukone starrer blockbuster, Chennai Express. It is a four step fall, over steep hills making it difficult to make tourist viewing platforms. One has to trek to be able to behold the beauty of this one.
It is not your typical tourist destination where you get on transport at your leisure, disembark at the location , have a good view while munching on a tasty snack and then head back.
Nope, far from that.
I'd be understating things if I said that this is an easy trip to make. This one definitely needs some planning & persistence.
Getting there
There is no direct way to reach Dudhsagar, you gotta take a train to Londa junction. From there, you need to take a local bus/taxi/train to either Kulem OR Castle Rock. This takes roughly 3 hours. The trek starts from here, a trek on track for over 12 kms to reach the waterfalls. If you are coming from Bangalore, you can find the train details below:
Onward Train : (Rani Chennamma Express: 16589) from Bangalore to Londa Junction OR Direct train to Castle Rock – (MAS VASCO EXP 17311) (ONLY ON FRIDAYS)
Return journey: A list of options are available for the return journey: http://indiarailinfo.com/search/londa-ld-to-yesvantpur-ypr/291/99
Best time to visit
Towards the end of the monsoon, when the fall has abundant water, and it's relatively easier to trek once the rains are over.
About the trek
There has been a lot of hype of Dudhsagar trek being closed for the general public. The Dudhsagar railway trek has been officially closed for the general public but the trek to the Dudhsagar falls bottom is still open for all.
Trek from Castle Rock station is about 14 kms and about 12 kms from Kulem station. Both these routes require you to walk through winding railway tracks, walking into small waterfalls and cross dark tunnels. This is a very picturesque trek, the hill on all sides looks freshly covered in green. It takes around 4-5 hours to walk up.
The waterfall is visible towards the last 1 km. It is also the view that affords you the full view of the enormous waterfall, in it's full glory. If you time it well, you can also see a train passing on the railway bridge underneath the waterfall. It is impossible to not marvel at the engineering skill needed to build a railway bridge in this difficult terrain. It is exhilarating to witness both technology and nature intertwine in such harmony. The surrounds were washed clean in the rain; taking in the freshness & beauty of everything around in the cool air refreshed my senses fully.
The waterfall in itself is quite magnificent up close. The grandeur of the gushing waterfall is awe inspiring. The trains that pass by slow down to let passengers enjoy the view. I stood outside with my back to the waterfall, looking onto the passing melee of excited faces flashing past one after another. Each face would have a curious expectant look which would turn into amazement upon catching a glimpse of the milky stream.
Getting back: You pretty much need to walk down to one of the two stations, Castle Rock or Kulem. Another possible option is to hitchhike on a goods train. Yes, you read it right. It is possible albeit rare. Very few trains stop for a short 1 minute break at Dudhsagar station, which is a 1 km walk from the viewing point. But it really depends on the train & the schedule. Passenger trains are not supposed to stop at/near the waterfalls, and goods trains don't run on a fixed schedule. So it is better to have a back up plan to trek back. Some people also choose to camp there for the night around the platform of the small one room station.
Accomodation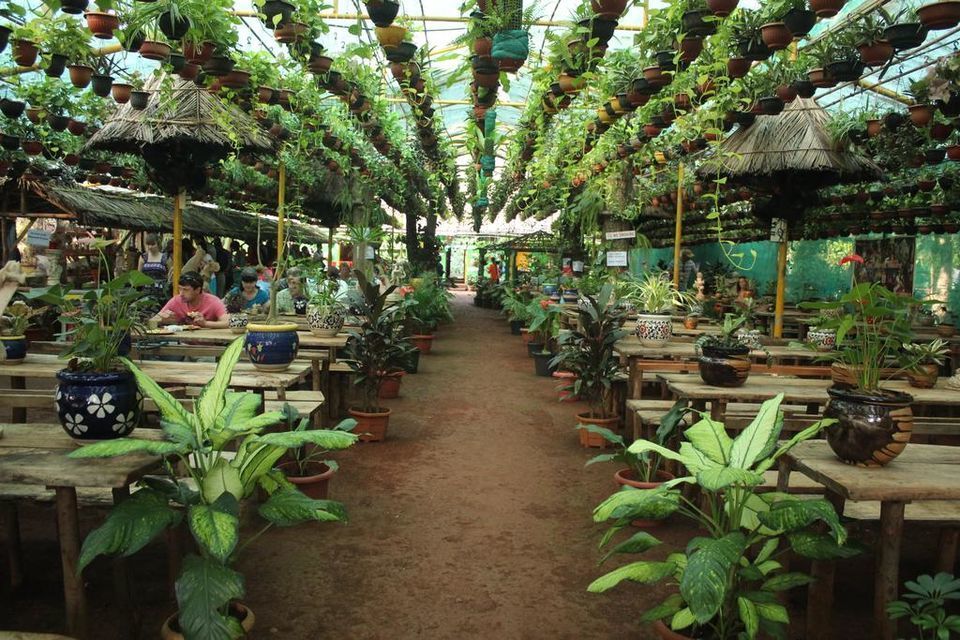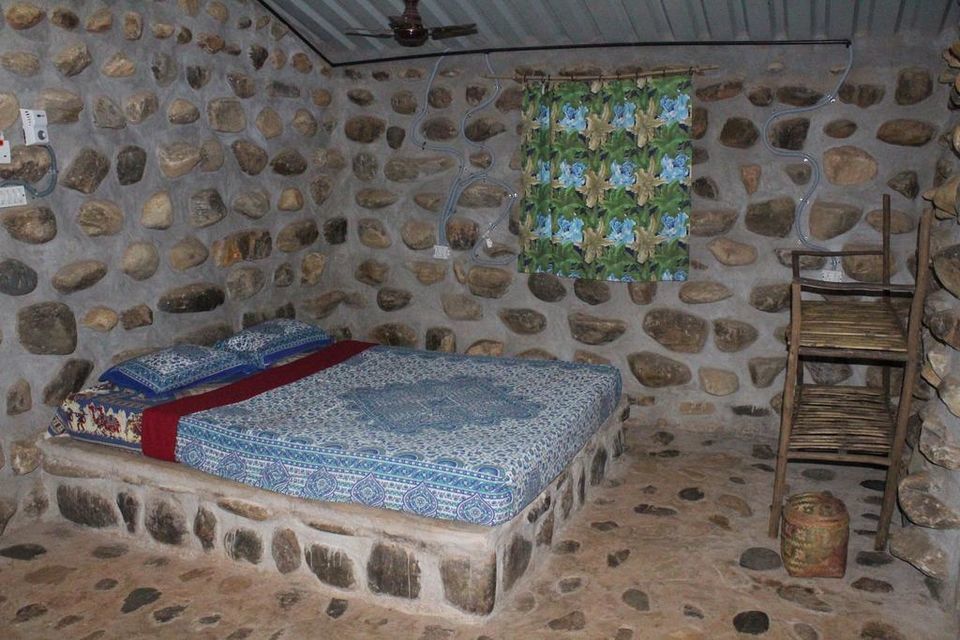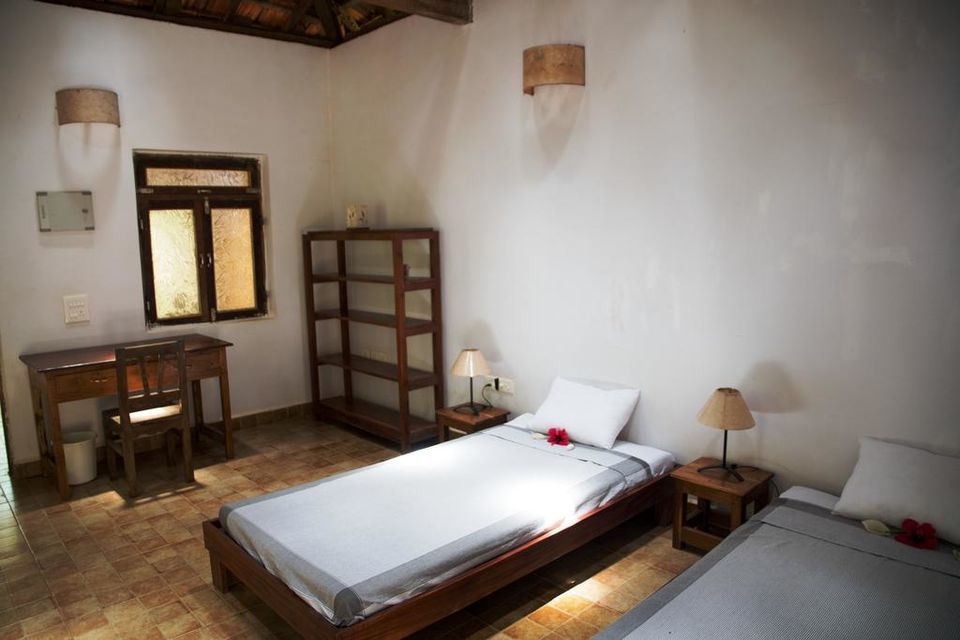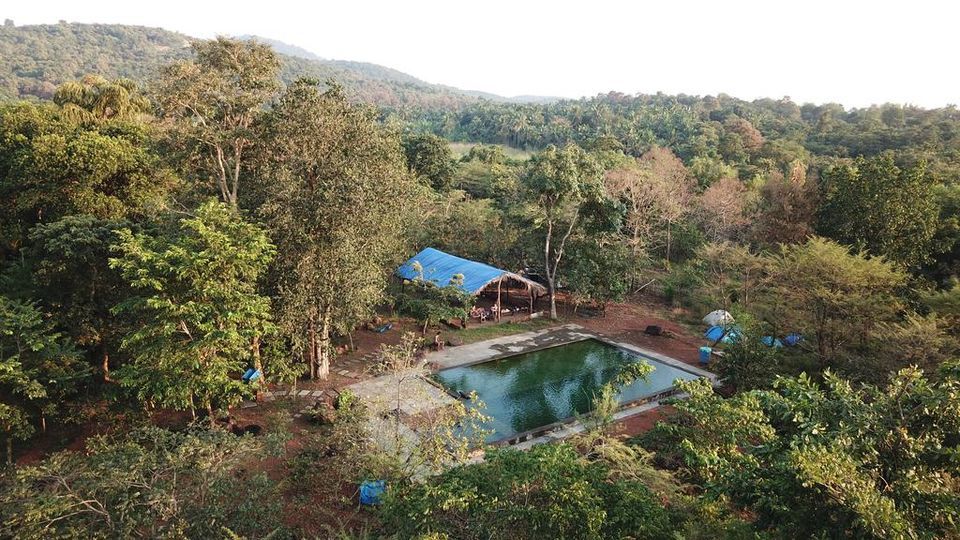 Must do activities in and around Dudhsagar falls
1. Dip in the river which originates at Dudhsagar waterfalls
2. Go for a hike in parts of Bhagwan Mahaveer Wildlife Sanctuary/Mollem National Park, across the Dudhsagar river.
4. Tambdi Surla Temple – the ancient stone temple of Tambdi Surla is located in the forest at the foothills of the Western Ghats. During the rains you can hike to the Tambdi Waterfall.
Some points to keep in mind for this trip:
1) Come prepared with a good pair of walking shoes, the tracks look easy to walk on but the gravel can be quite a pain when walking for long distance.
2) If visiting around monsoon, be prepared for occasional showers, carry a raincoat.
3) Be careful of the oncoming trains, always step aside. Proceed with extreme caution.
4) Plan your trip well, since there are multiple connecting trains, buses & treks. It can be a bit hectic to pack it all in one day. Try to start the trek early.
5) There are no eating options at the falls, carry your own food.
6) The reason for the waterfalls being so pristine is the lack of human presence there. Please please don't litter. Carry all your wrappers back.
Frequent searches leading to this page:-
how to reach dudhsagar falls from goa, dudhsagar railway station