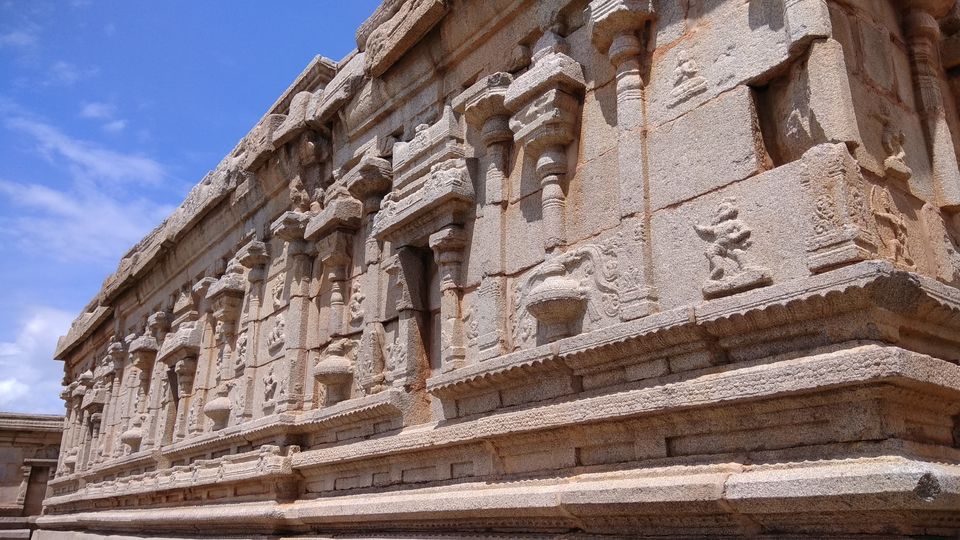 A 2 day trip with my travel buddies to explore the ancient culture of INDIA. Travelling brings out the hidden soul in us and we will share you the hidden secrets in the journey also.
My buddy is gang of 5 started at Hyderabad for life-time memories in our dairies. There were many such experiences with friends.
First adventure starts with the confusion of the train, we boarded train with full bliss and joy in hearts...being unaware of awaiting shock for us..It is that curiosity to reach the destination which made me check the time remaining to reach the #Hosapete(HPT). Heart-breaking situation was that the train we boarded will not reach the HPT and got out of shock as my buddies are ready with available things to break my head and enquired with the clear trip where we got to know this train will be splitting into 3 parts at station #GUNTAKAL and this will reach the HPT. After hearing this my trip companions and me were little relaxed.
Trains and timings…!!!...we have to reach HPT at 6:50 AM train is a bit delayed and reached HPT at 7:30 AM. Next task to reach Hampi Bazaar….
We have choice of taking RTC and private Auto-Rickshaw's.Difference in the price is pretty high RTC is of 13 INR and Auto-Rickshaw is 250 INR(As our bargaining experts asked for 5 otherwise this is price for only 3 peeps). Might be a small doubt that why Auto when we have RTC ...well RTC bus stop is 1.2km away from the Station..(lazy lads to take a walk).
Note: don't pay more than 3INR per head if u wanna take auto to bus-bay.
Finally…!!!!! Hampi Bazaar ….!!!!! Here is the place where you can find the rented vehicles (very few available should be in hurry to grab one,DL is compulsion) charging 250INR per day.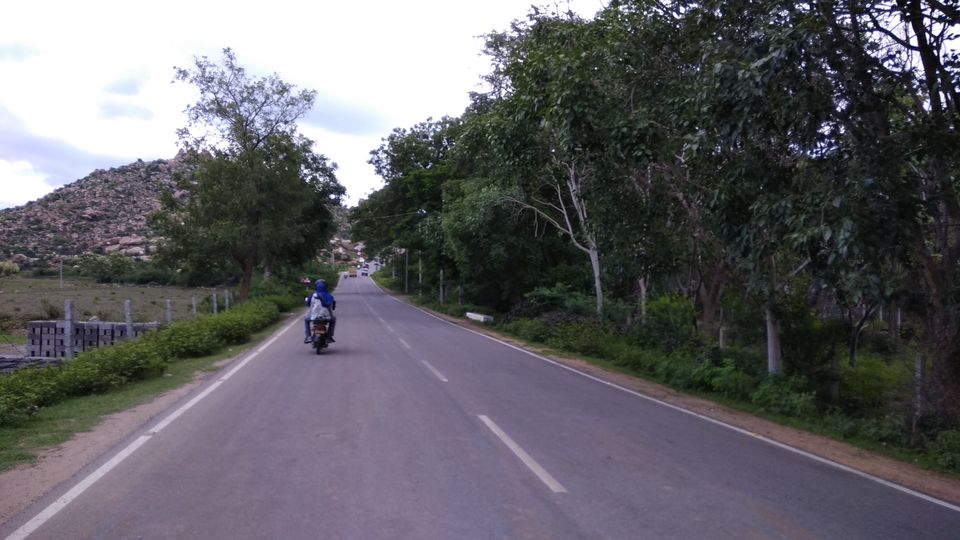 Note: better to carry extra fuel along with the vehicle
Journey started for Gangavati (approx 30KM from Hampi Bazaar) beautiful way to be memorable as the passing winds welcoming us with open hands and herds heading for grazing show casing the nativity of Indian villages. After checking in a quick nap of 10 min and this crazy minds are out for sightseeing.
HERE WE COME HAMPI….!!!
# Krishna Temple : we start our exploration of temples from our super hero KRISHNA's Temple. Mind blowing art #weSaluteToTheSculpture particularly Yali(The mythical LION) and Elephant Balustrades carving on the entrance of the temple halls.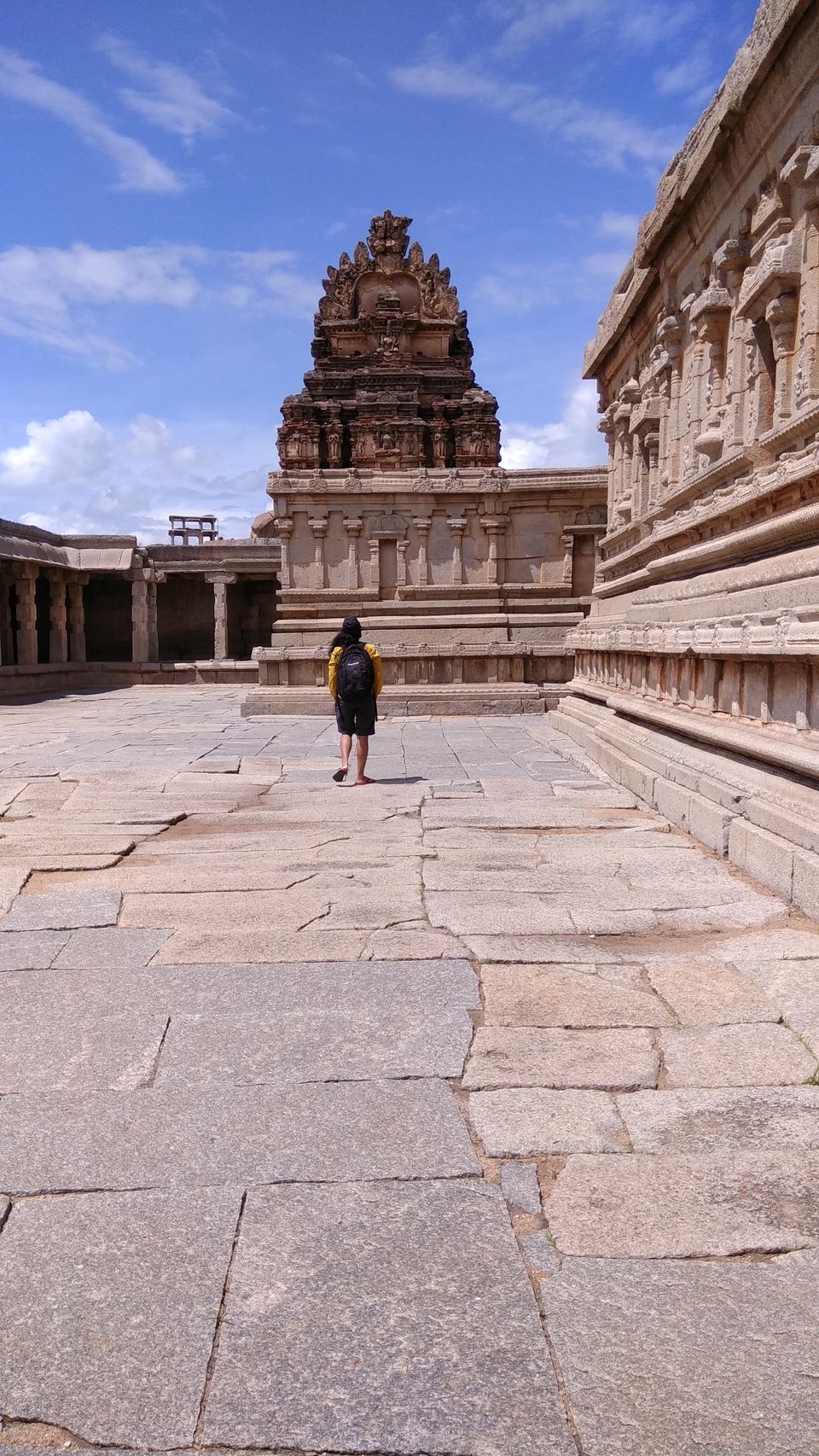 Note : This is listed among the monuments listed by UNESCO
After the temple we have headed towards the KRISHNA bazaar which almost next to the temple where the sacred tank of the temple PUSHKARINI is located here….After this there are some other temples near the Krishna Temple like Badivi Lingam (Lord Siva Temple) and Ugranarsimha temple, Every temple you visit here will tell you its importance with the different stories resting in its art culture.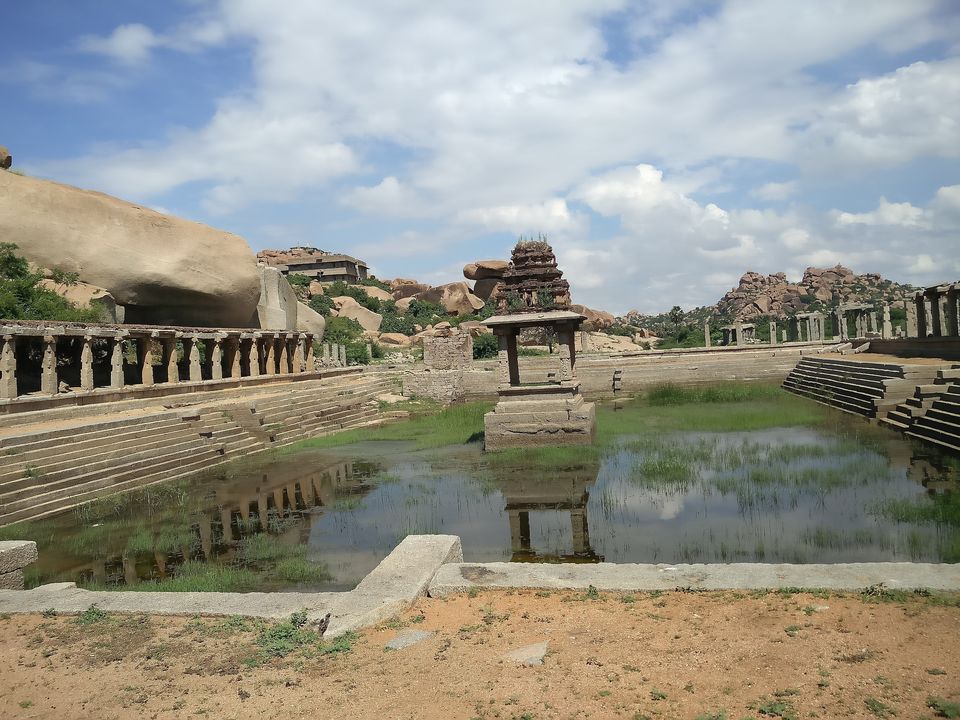 #Mustered Ganesa : This is the famous Ganesh Temple over here which is beautiful to have a look over the city.Original name of this Ganesh is Sasivekalu Ganesh(this idol have huge snake wrapped around its stomach). The best time to visit this place is EVENING where you can have pleasant view of the Sunset. We parked our vehicles at Hampi bazaar and headed towards the Virupaksha(Lord Siva) Temple which is the center for the emerged art culture in the HAMPI. Moving forward we have visited PURANDARA DASARA MANDAPA, KING BALANCE, YARAHA TEMPLE, KODANDA RAMA TEMPLE, STONE CAR, ACHYUTHARAYA TEMPLE, SULE BAZAAR, MATANGA HILLS and last but not the least VITTAL TEMPLE.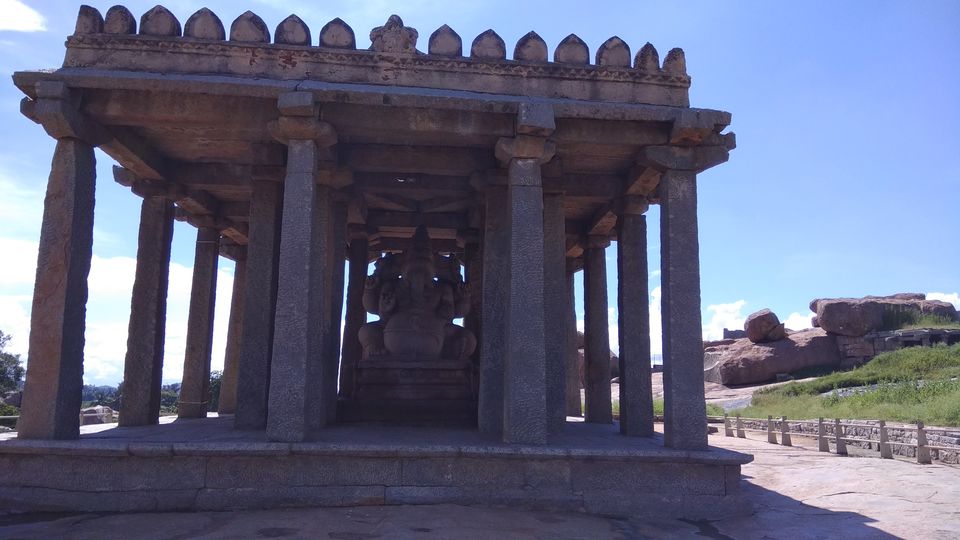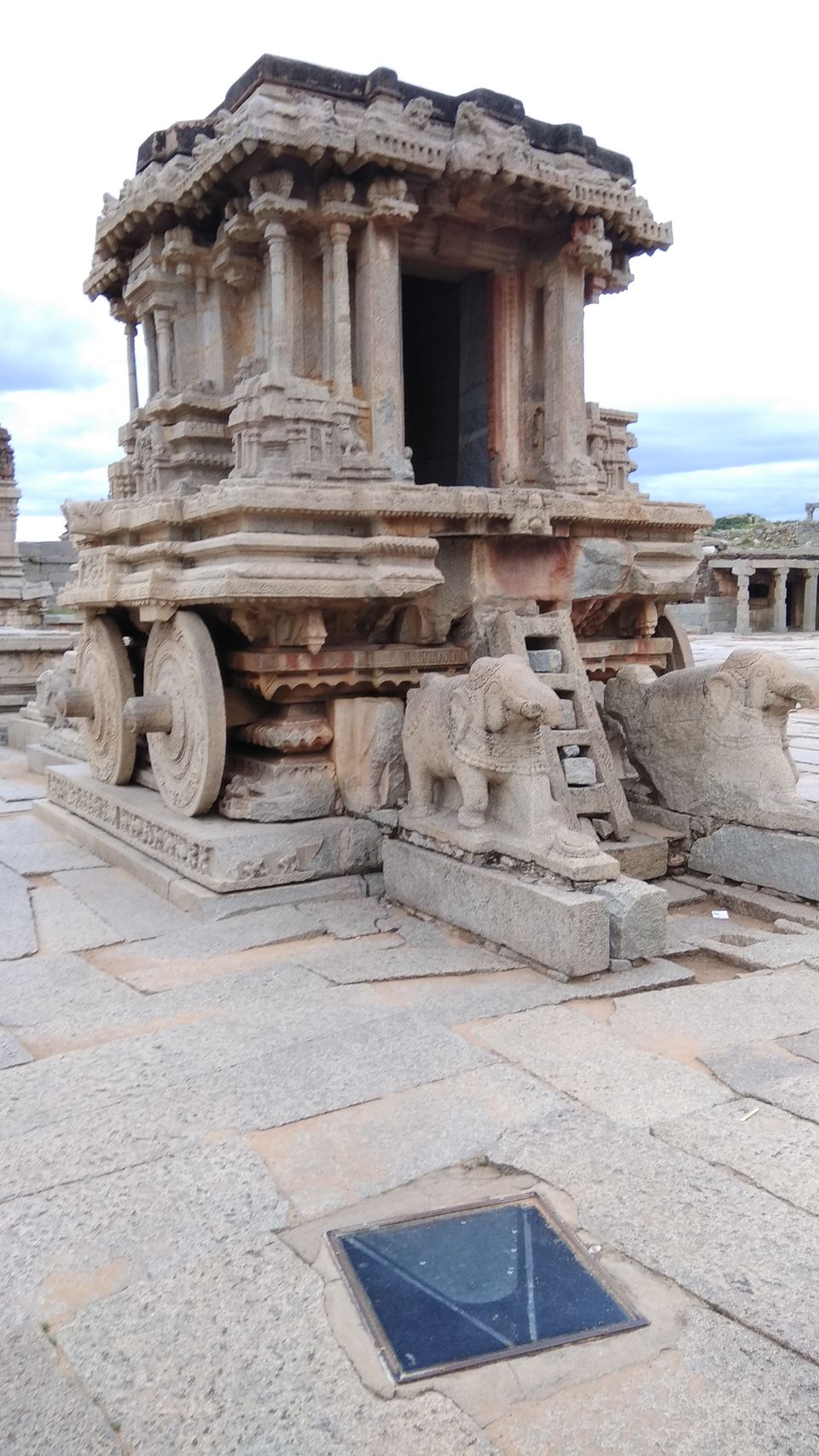 Spiritual Environment gives the happiness to the soul and peace to mind…!!! we experienced this when we reached the Hanuman temple which is famous here anjaneya hill & temple(considered as the birthplace of lord Hanuman. Stepping out of the temple we reached the hill side to have a view…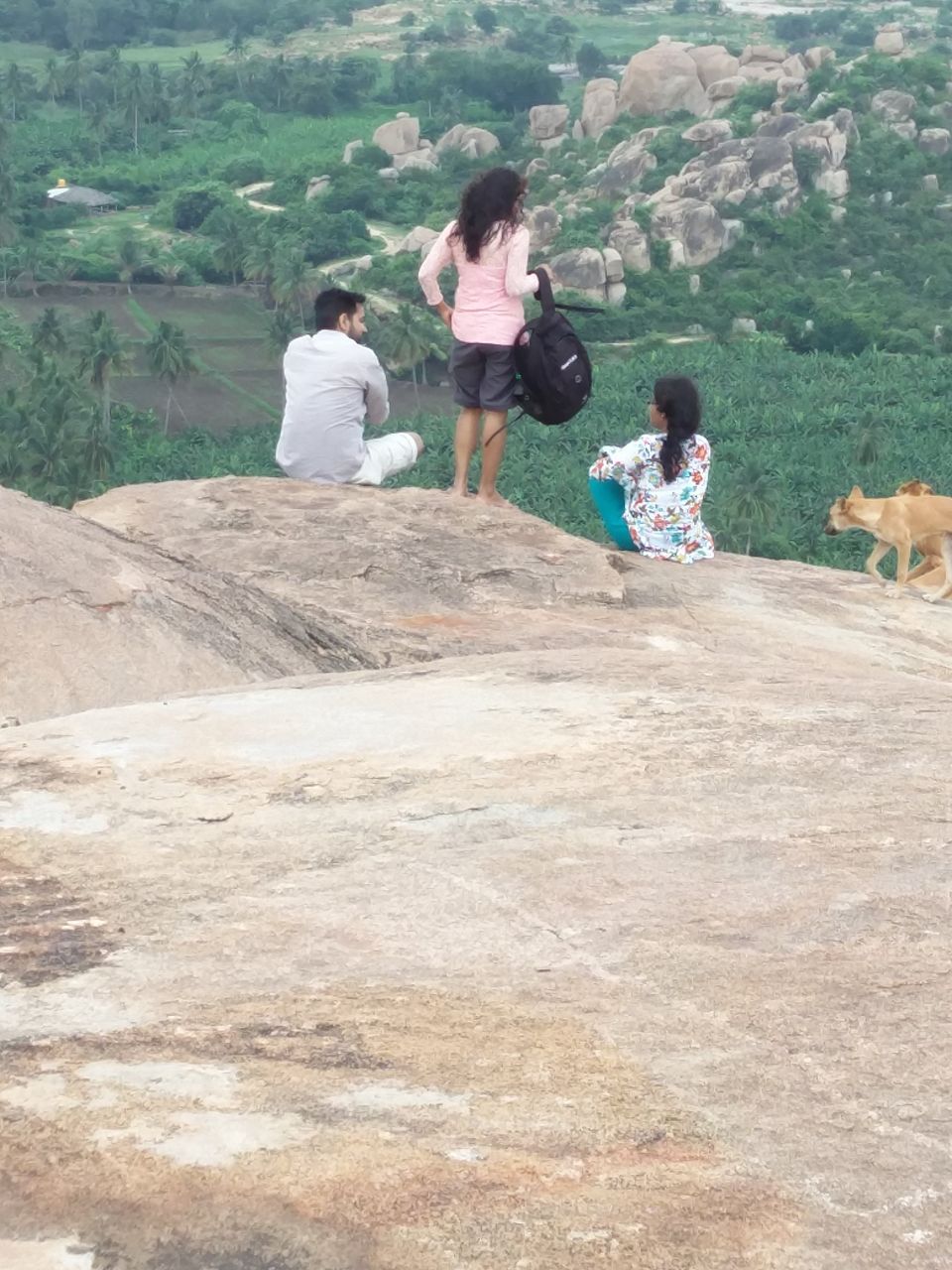 I should say it is the most beautiful part of our trip..,pleasant weather chilled breeze, hill top view….it was awesome being there…
Next we have moved to the other parts of Hampi as ELEPHANT STABLE, HAJARI RAMA TEMPLE, QUEEN'S BATH and WATCH TOWER.
Unseasonal rains add much beauty to this place...and beauty makes impact on hearts. We have this mesmerising experience over here. Capturing all this memories in our brains we had to bid farewell to the HAMPI .
Bye Bye...Hampi…..
I wish we would again plan trip to this place and explore more about this beautiful place.