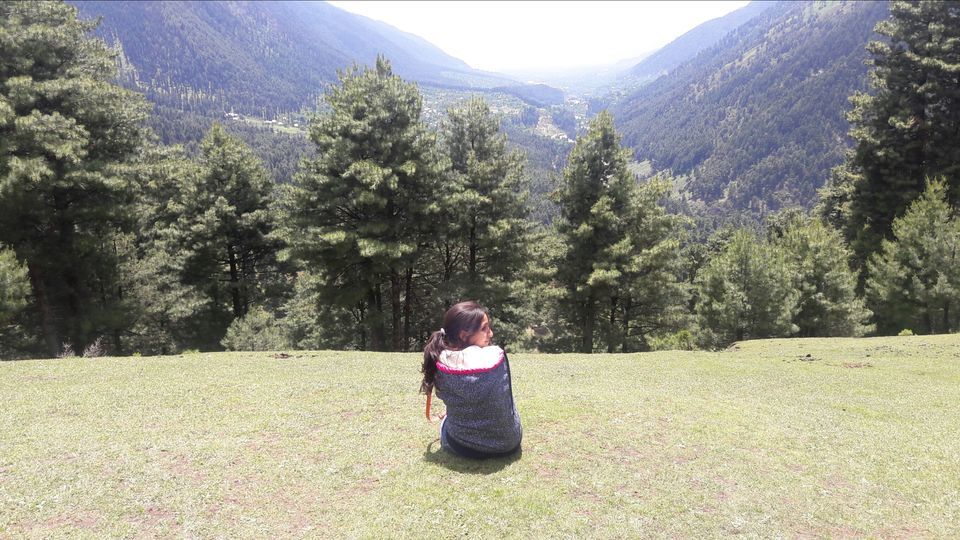 It's raining here today,,
But yeh baarish ki boondein ,kisi ko dhoondhein ???
Not a person but a place
PAHALGAM : A place close to not just my heart but my soul.
It's reminiscence always graces my face, takes away all the sorrows and takes me back to that panoramic Beauty..
Pahalgam also known as Valley of Shepherds is a leafy paradise. It seemed like a woody heaven, in which resides a gem - a blue stream in the forest- The Lidder.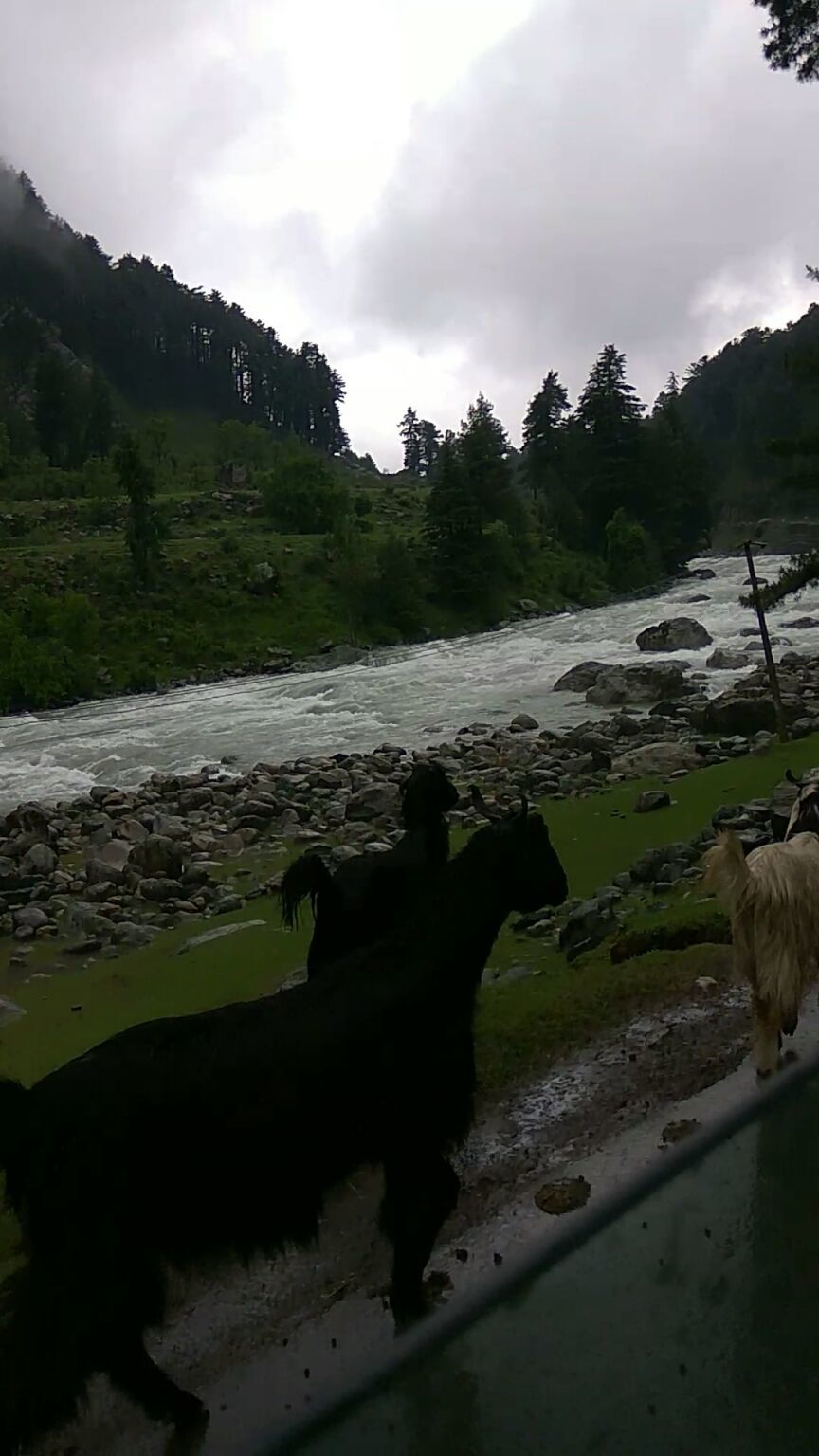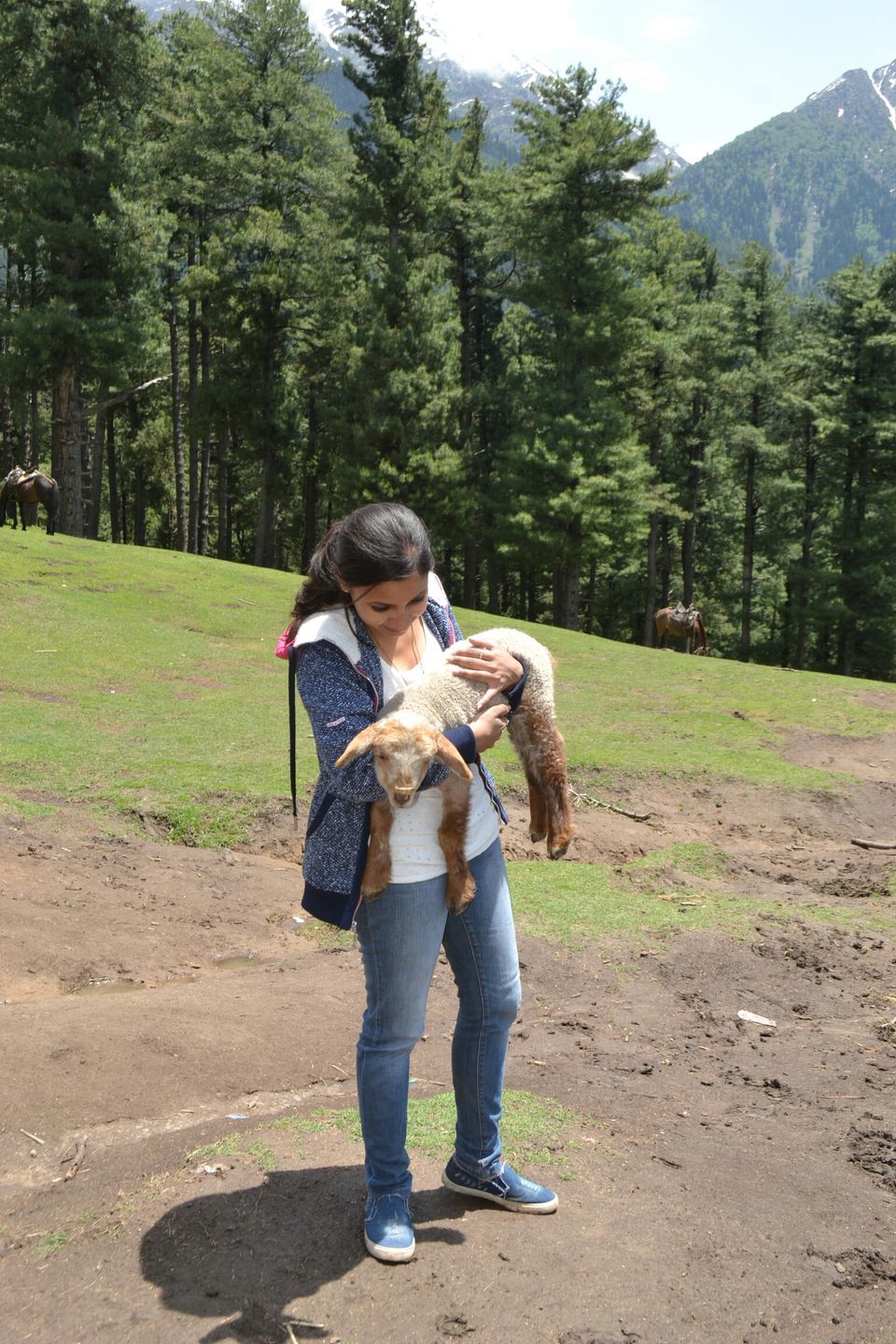 A perfect scene that will make you realise that you are now in what is actually called a heaven . Wherever you stop, the view will be captivating.
The ride to Pahalgam :-
It was a pleasant 3 hr ride from our hotel to pahalgam. I still remember it was raining that day, but it further beautified our journey.
On your way, you'll find rich walnut laden trees, Pampore valley- air of which is laden by saffron growing all over, the redolent Apple valley - known for it's world famous kashmiri apples. The apples are rich in flavour.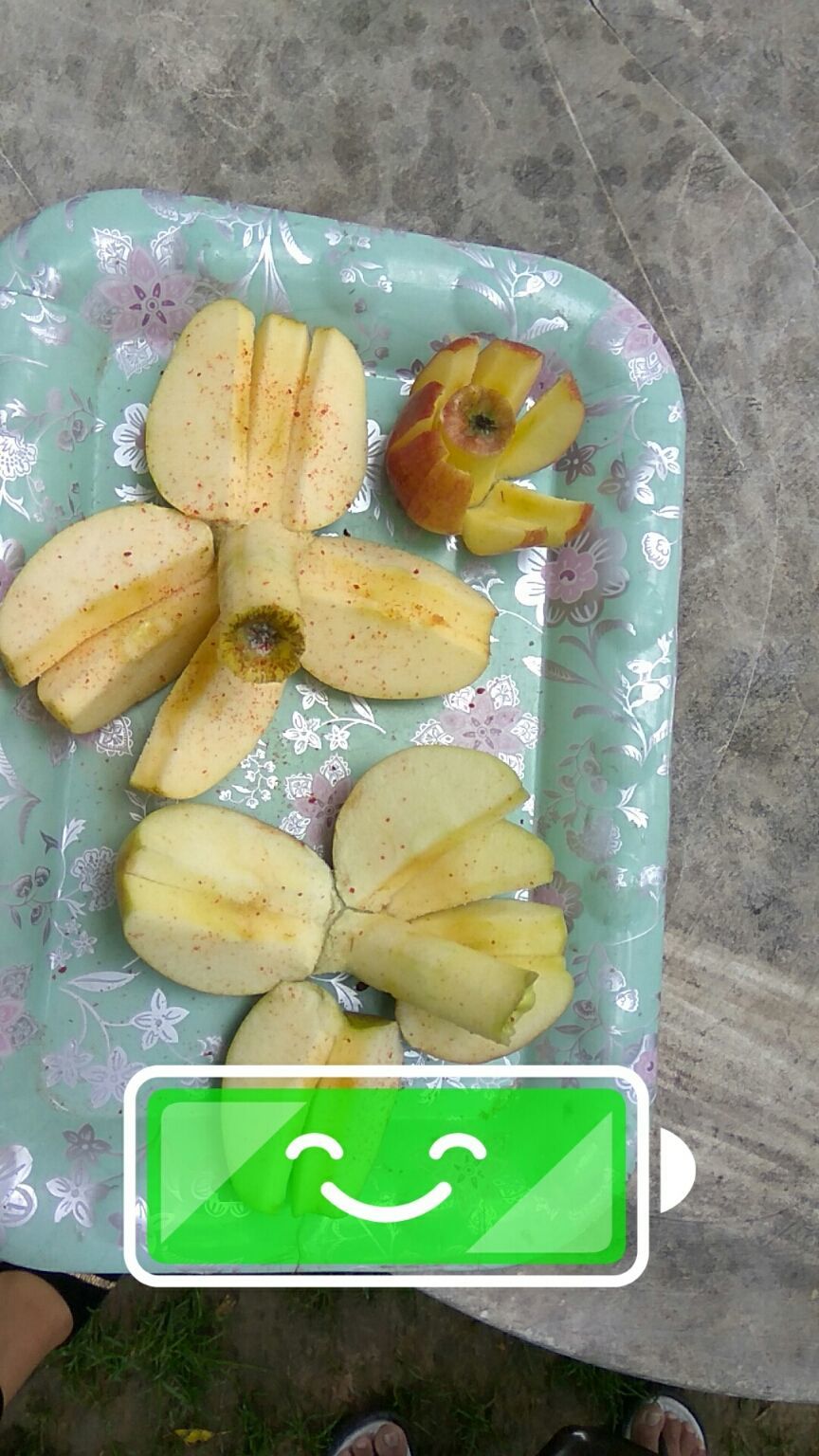 Give yourself some rest there and savor the spicy apple chat, sweet Apple juice and yummy apple jam.
After a ride along the Lidder , you'll reach pahalgam..
What to see in pahalgam :-
Pahalgam has many local sightseeing spots but for that you'll have to hire a pony. The horse owners will ask you a ransom of money but you need to negotiate a lot with them..
But mark my words, that heck on a horse will be your best ride ever.
Just mount on it and they'll take you through umber- brown forest. As you'll venture deeper into tangled heart of this forest, it would reveal it's secrets to you...
Spot 1 :- Kanyan Marg
Kanyan - in Kashmiri it means stones. The pandavs took stones from here all the way to srinagar to build the famous Shankaracharya temple.
Spot 2:- Waterfall
The most breathtaking of all is this whirrping waterfall. The most scenic of all. I wasn't able to take my eyes off it. It was glowing and rumbling. It rushed down the mountain, roiling and bubbling, burling and churning.
Just sit there and have a sip of tea.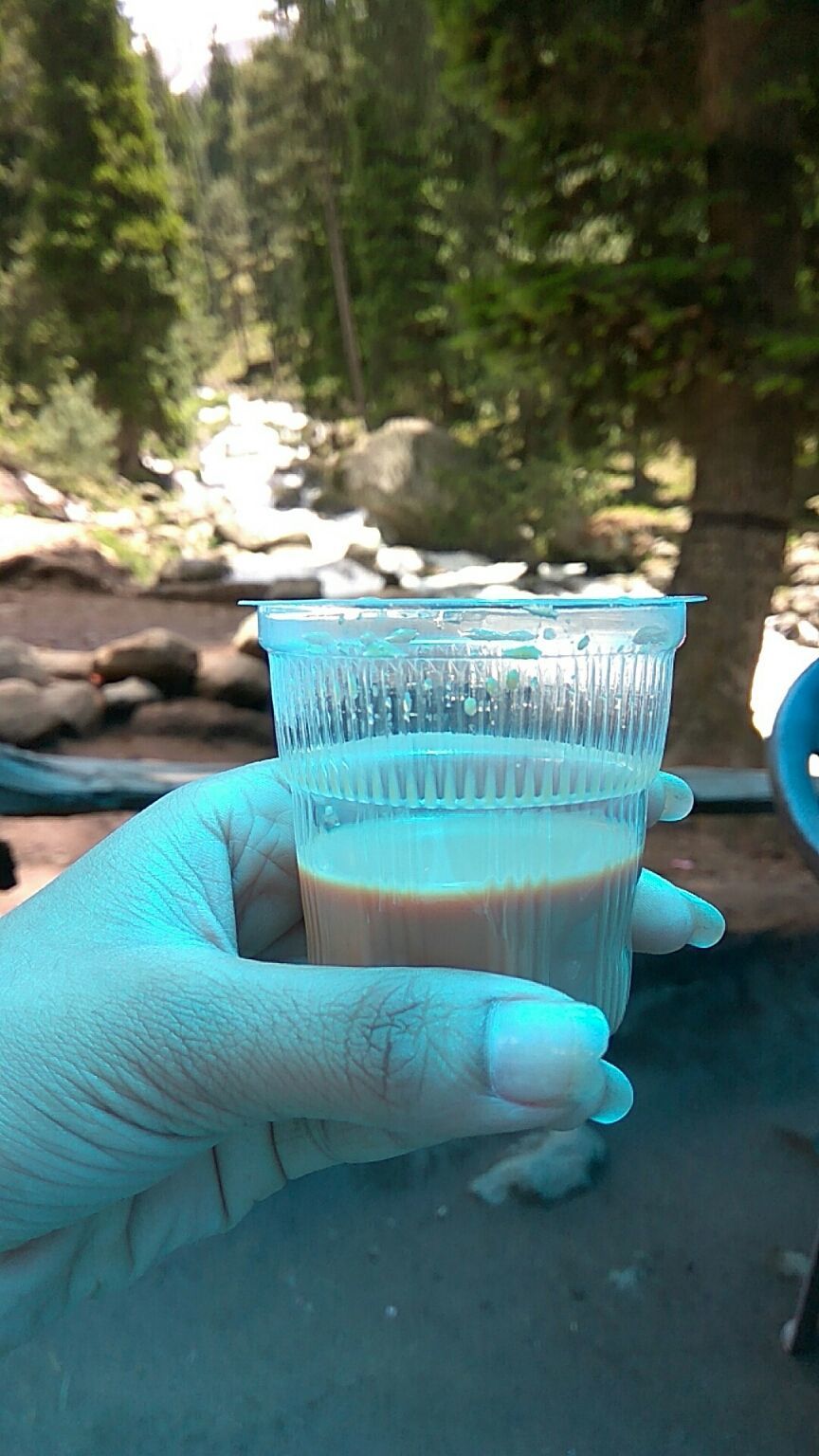 One can spend hours there , just relaxing and appreciating the beauty with soothing waterfall sound and Himalayas in the backdrop.
Spot 3 :- Debyn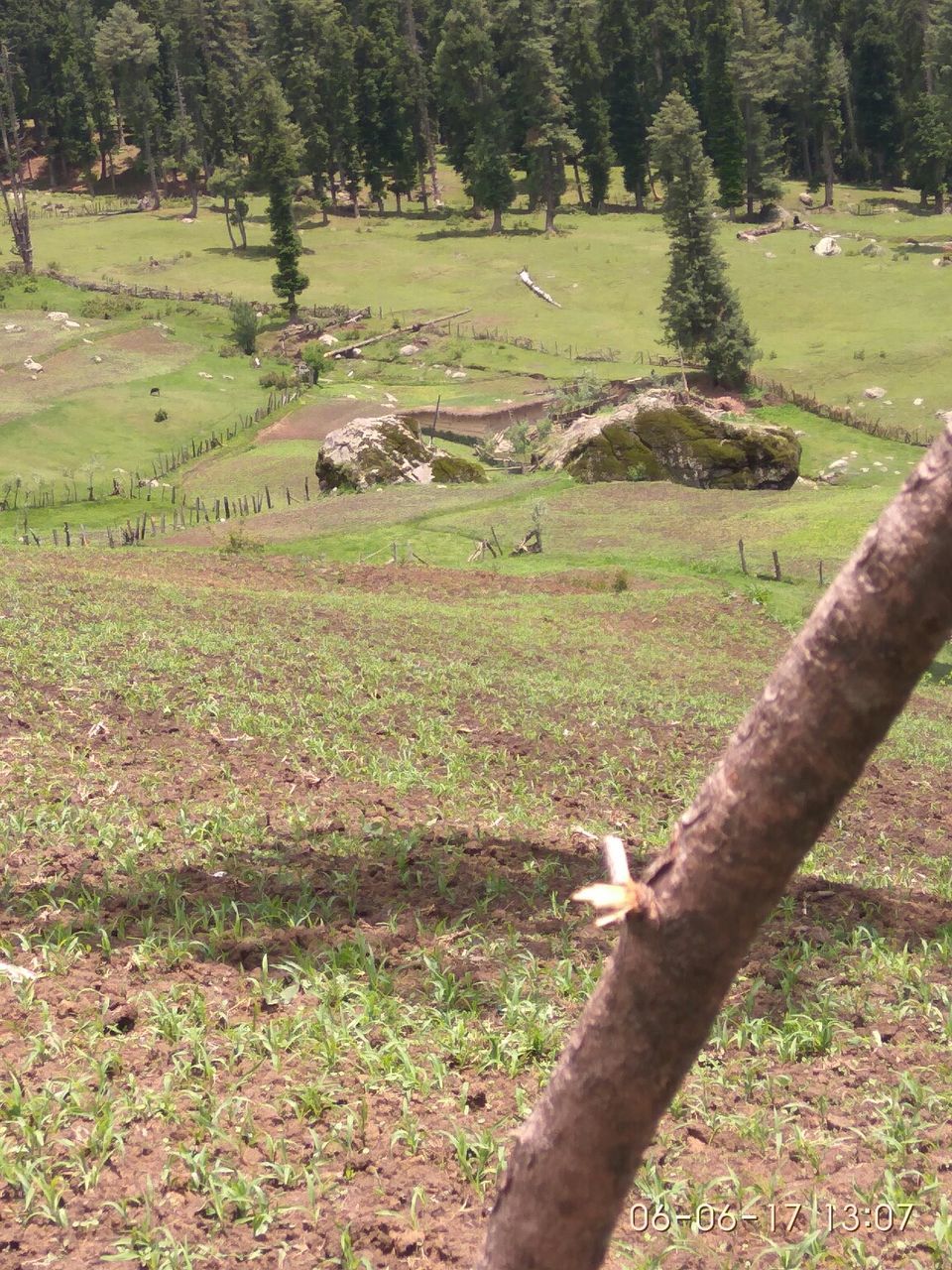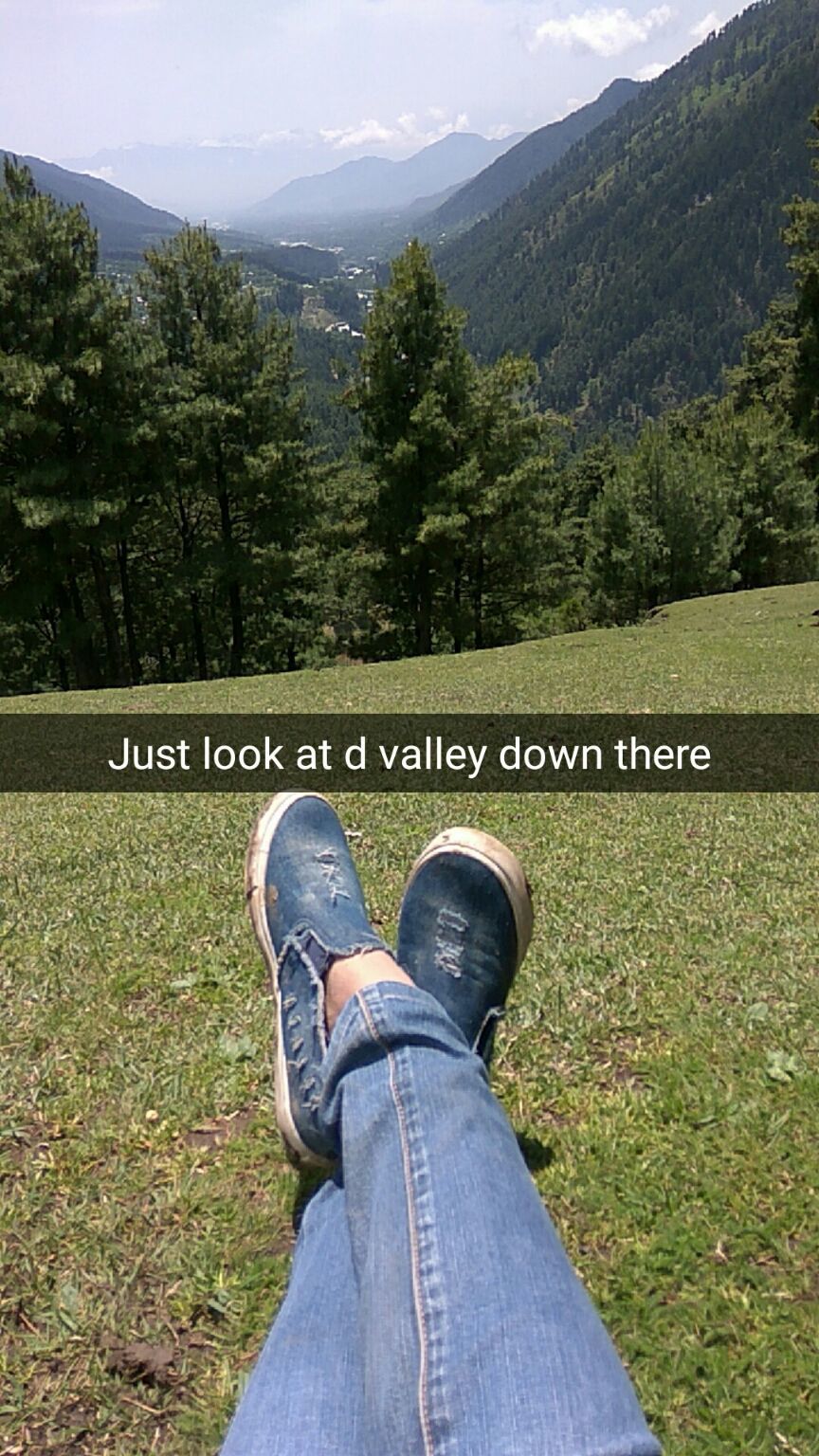 Trotting a little more comes a meadow .
The Alice in Wonderland types ????
It looked as if it had stepped from the pages of a story book. The grass was Eden-green and sky was a feast for the eyes.
All I wanted to do was ,lay and look at the valley down there. The sky-spearing mountains made it a paradise.
Spot 5 :- Mini Switzerland/ Baisaran valley
Yes a Switzerland in India...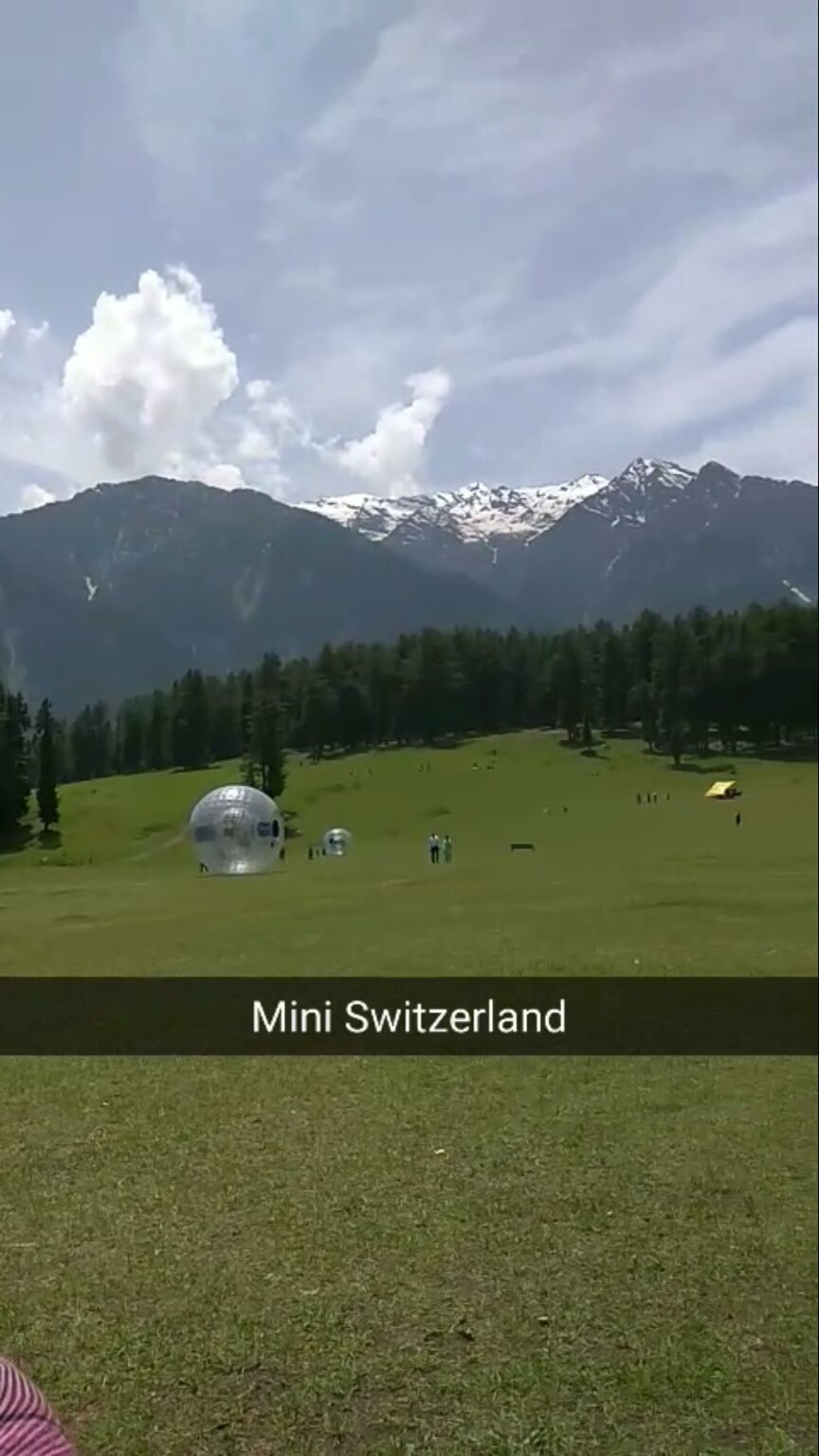 A long dark medow surrounded by dense pine forests that gave it a green carpet look, providing a contrasting hue to the snow capped peaks of surrounding mountains.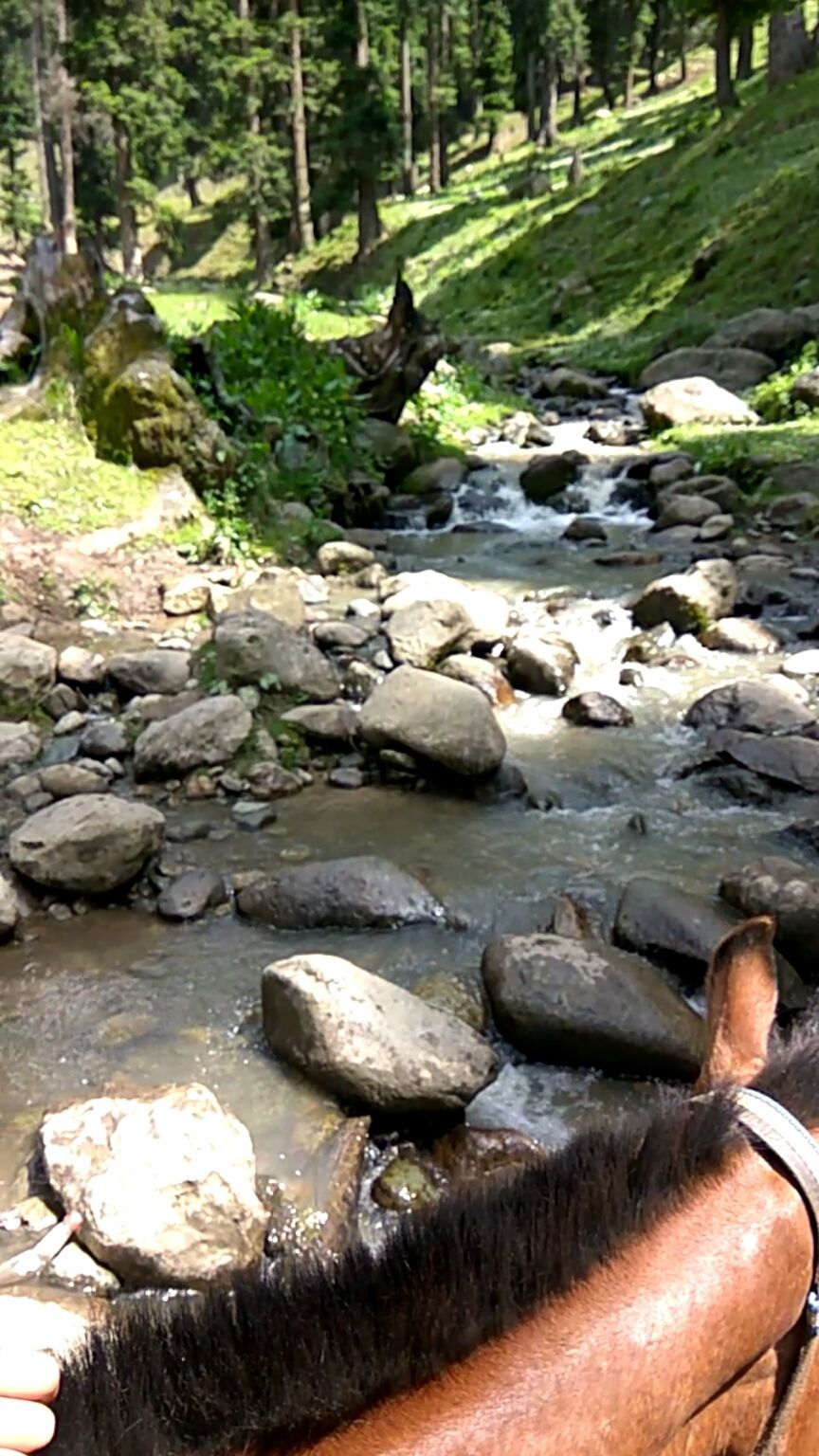 It all your way on a horse ride, you'll encounter numerous turquoise blue streams , making their way through the forest. All about this place is , the further you'll go, the more mystical and spell bounding it will become.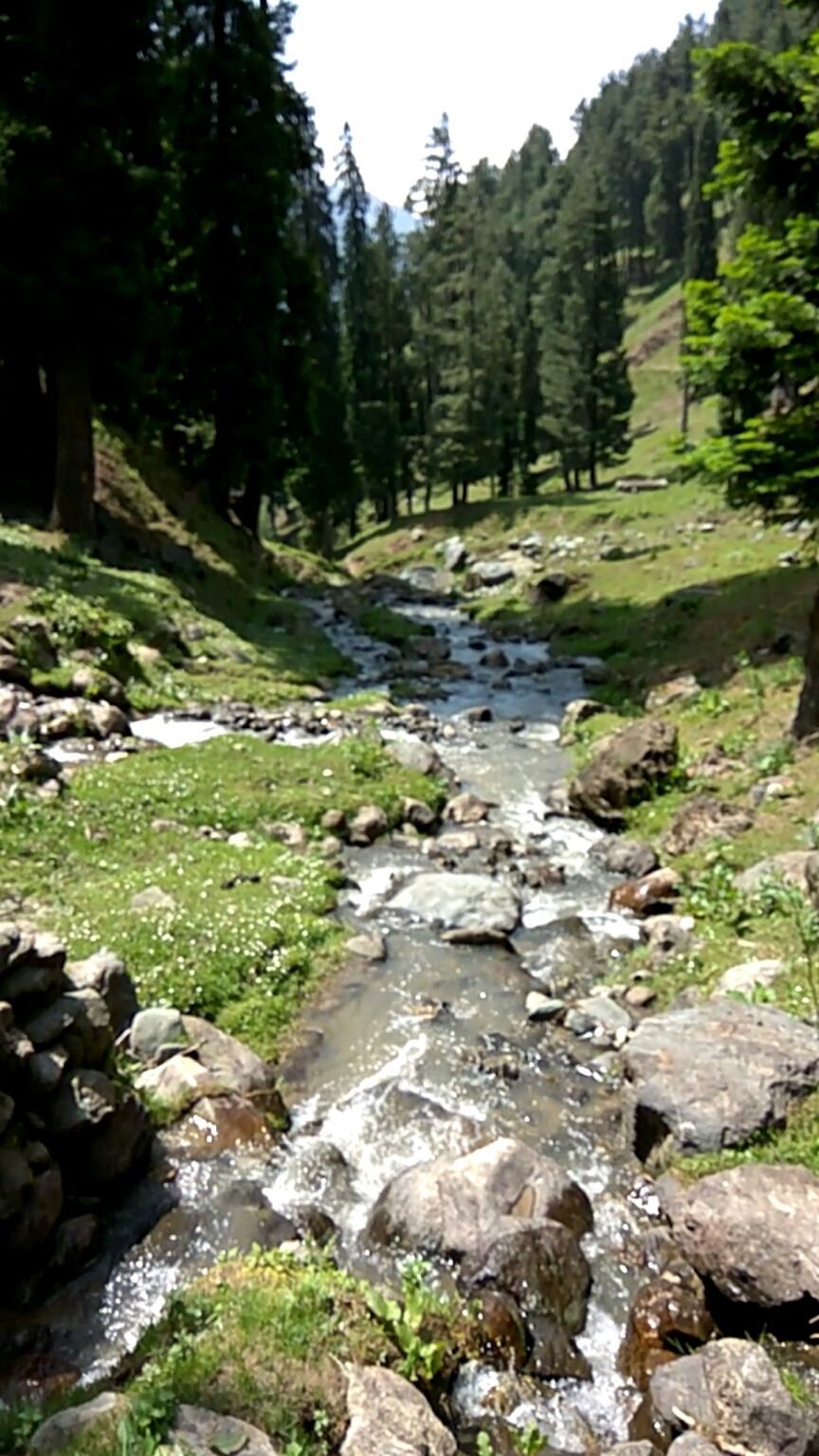 Just catch all those landscapes in your eyes.
" Hold on to these moments, because they are once in a lifetime experience.... And remember them forever."
After coming down , go to park island ,rest there and enjoy the Lidder flowing all around you..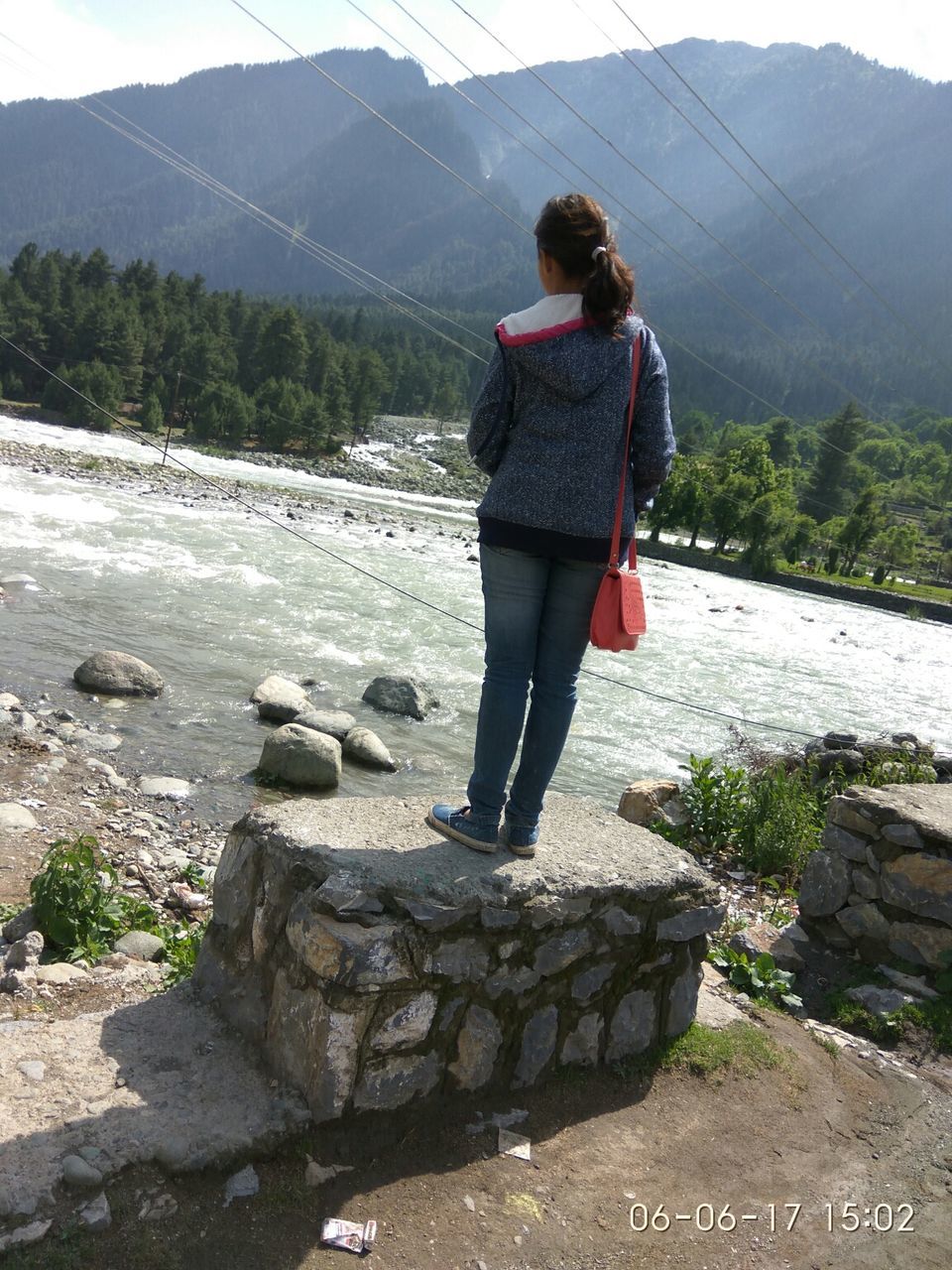 I still remember Irshad bhai (our taxi driver) telling me ," yeh jagah aapki rooh choo le gi "
And that's what it exactly did.
I left pahalgam teary eyed with these lyrics in my heart..
" Iss tarah Aashiqui ka asar chodd jaaungaa,
tere chehre pe apni nazar chodd jaungaa"
#BEWARE:- There will be many photographers roaming around you , hire them , but do negotiate and don't let them exploit you and don't accept any photographs in CD , get them transferred to ur cell instead.
For booking packages contact:-
1. Snow fence tour and travels-
Abid Hussain Baba :- +919797223483
For all you need , Abid bhai will be there for u to make all the arrangements.
Thank you snow fence for making this tour a memorable one.
2. Paris group of houseboats -Srinagar.
Waseem bhaijaan - 9906410499
They offer one of the best hospitality ...
3 hotel Rotana 9596041330
For a homely stay in srinagar
Do share your stories in the comment section below or on my insta profile and catch mine too...
Insta ID - @storieswidsln