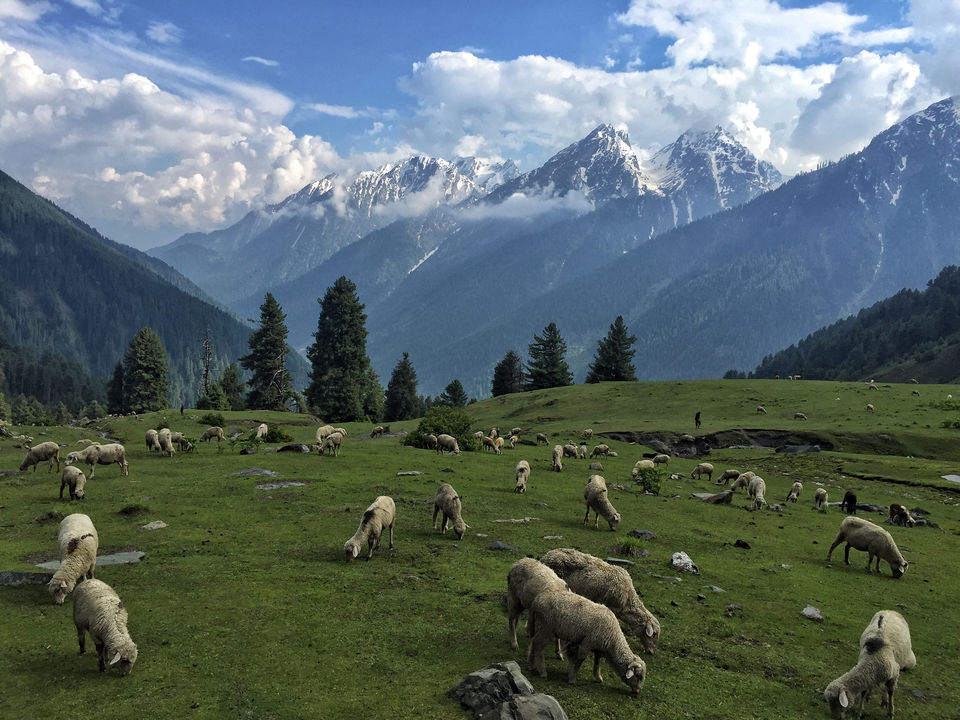 Pahalgam is one of the most beautiful places in Kashmir valley. Often referred to as "The valley of shepherds", Pahalgam is situated in South Kashmir at a distance of 100 Kms from Srinagar.
Pahalgam is easily accessible from Srinagar by road. Those on a budget can either take a shared cab (mostly Tata Sumo, Tavera etc) to Khanabal from Srinagar which costs Rs 70 per person and then from Khanabal bus stand there are a number of local buses that ply to and fro Pahalgam everyday, the fare is around Rs. 50 per person.
In case you want to take a cab all by yourself, you can take one from Srinagar which costs approximately Rs 2000 for one way and 2500 for return trip (same day).
Spend a day here, trek to Betaab Valley or Baisaran if you're up for some adventure or you can go for a picnic by the riverside.
Stay overnight at Pahalgam, there are a lot of options available from rooms ranging from a 1000 rupees to rooms which cost 10,000+ per night. If you start early from Srinagar around 7-7:30 AM, you'll reach Pahalgam maximum by noon.
Pahalgam is a famous tourist destination which means a lot of visitors, hotels, restaurants and other commercial establishments. Basically, a lot of people. Now some people would rather want to spend a few days away from all the crowd in peace, for those people I recommend going to Aru and Lidderwat Valley.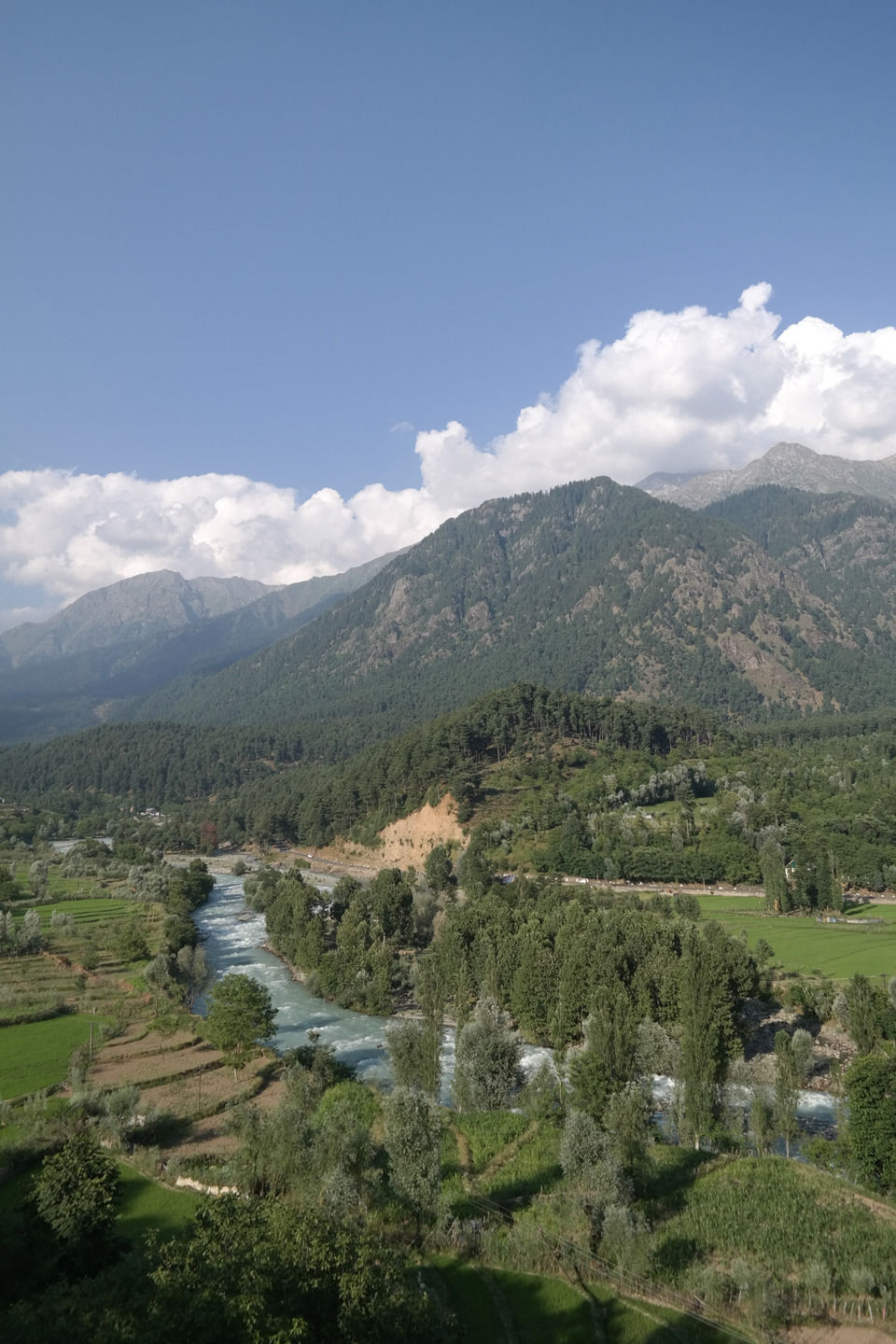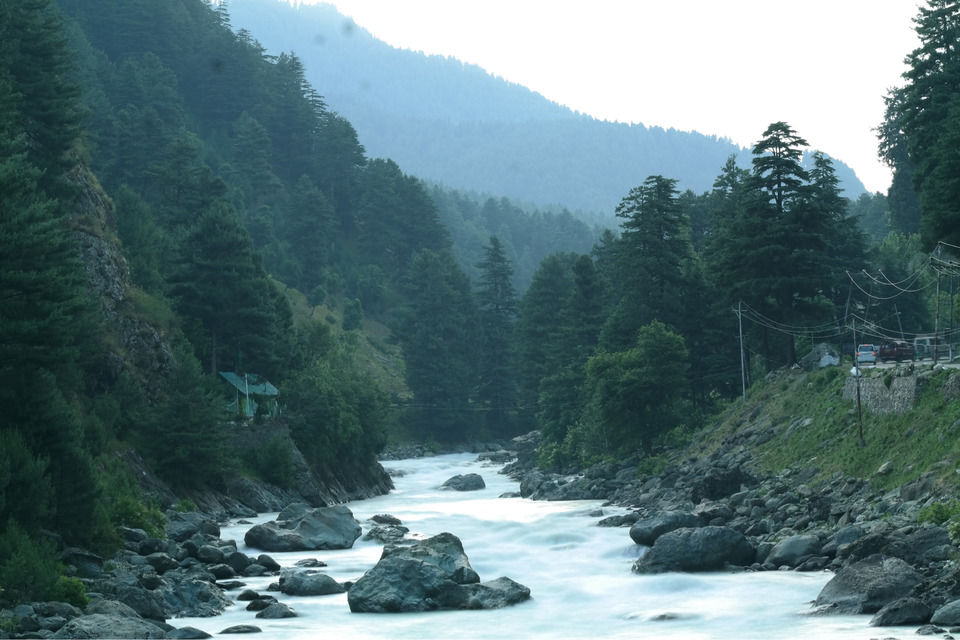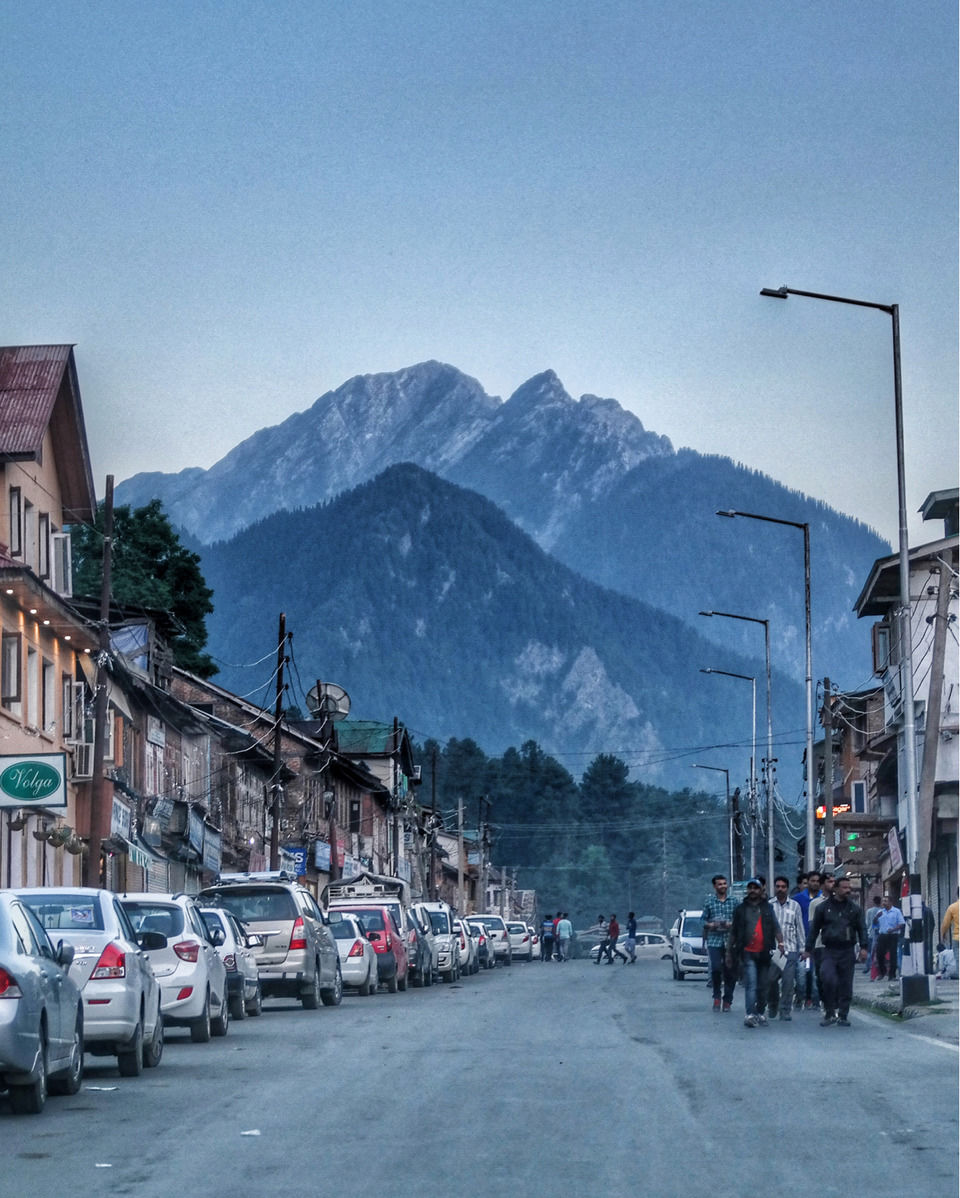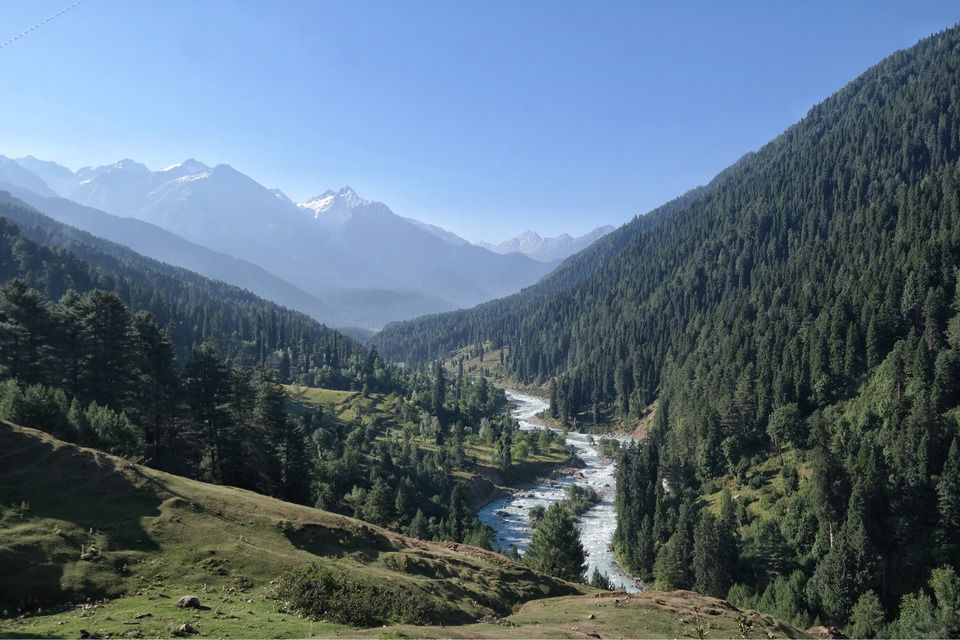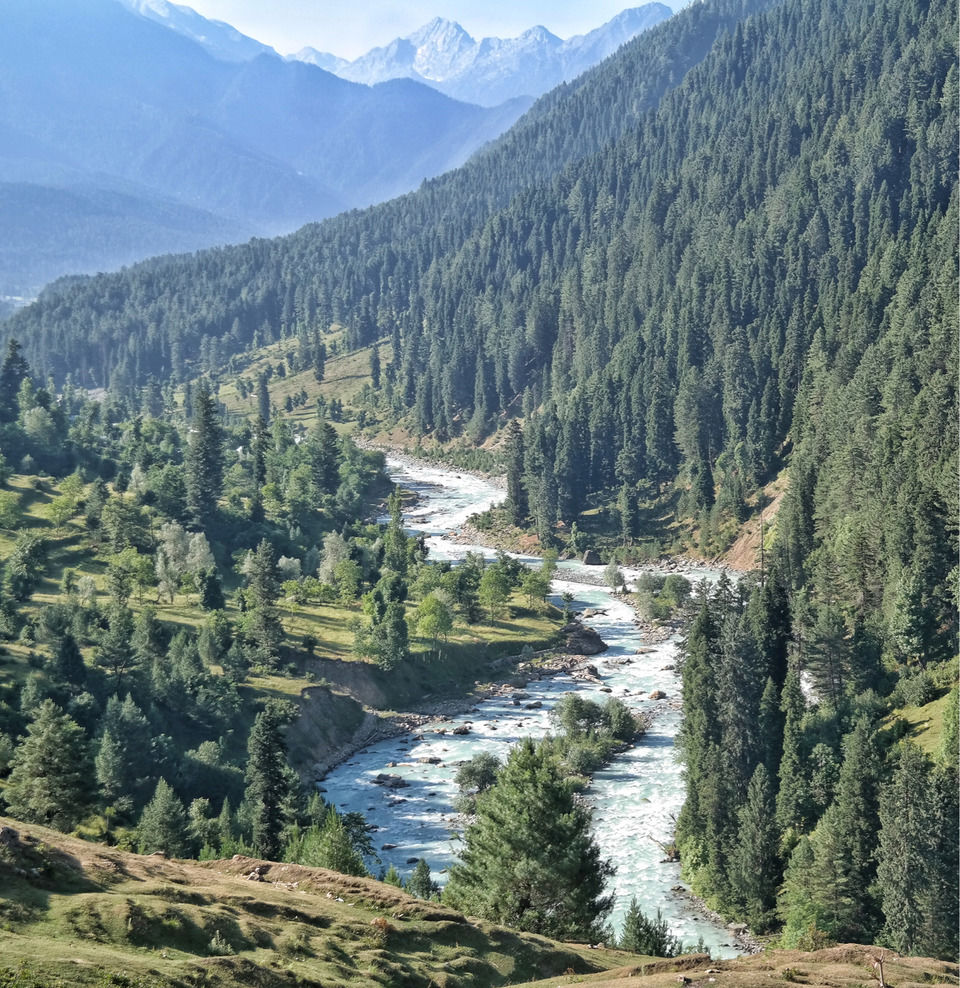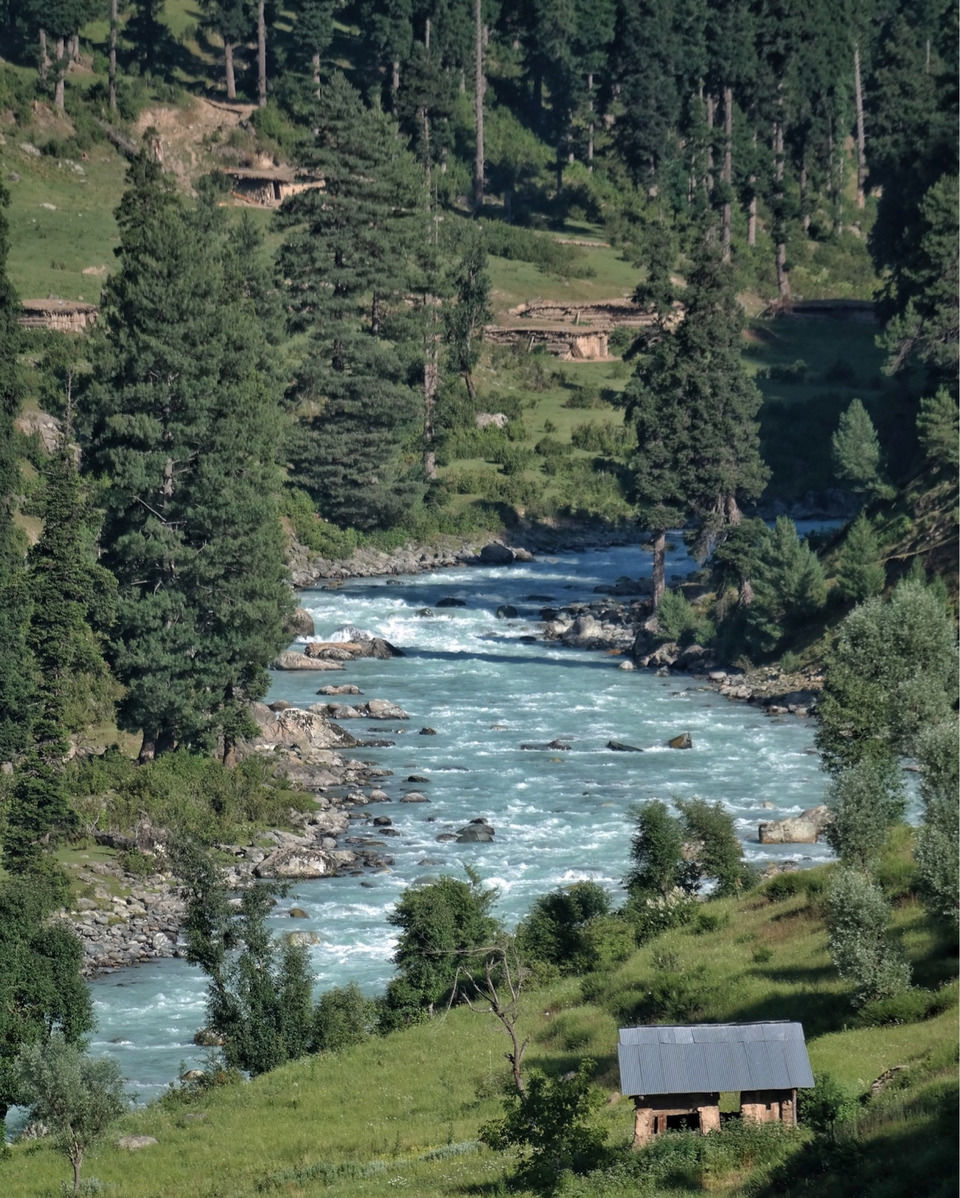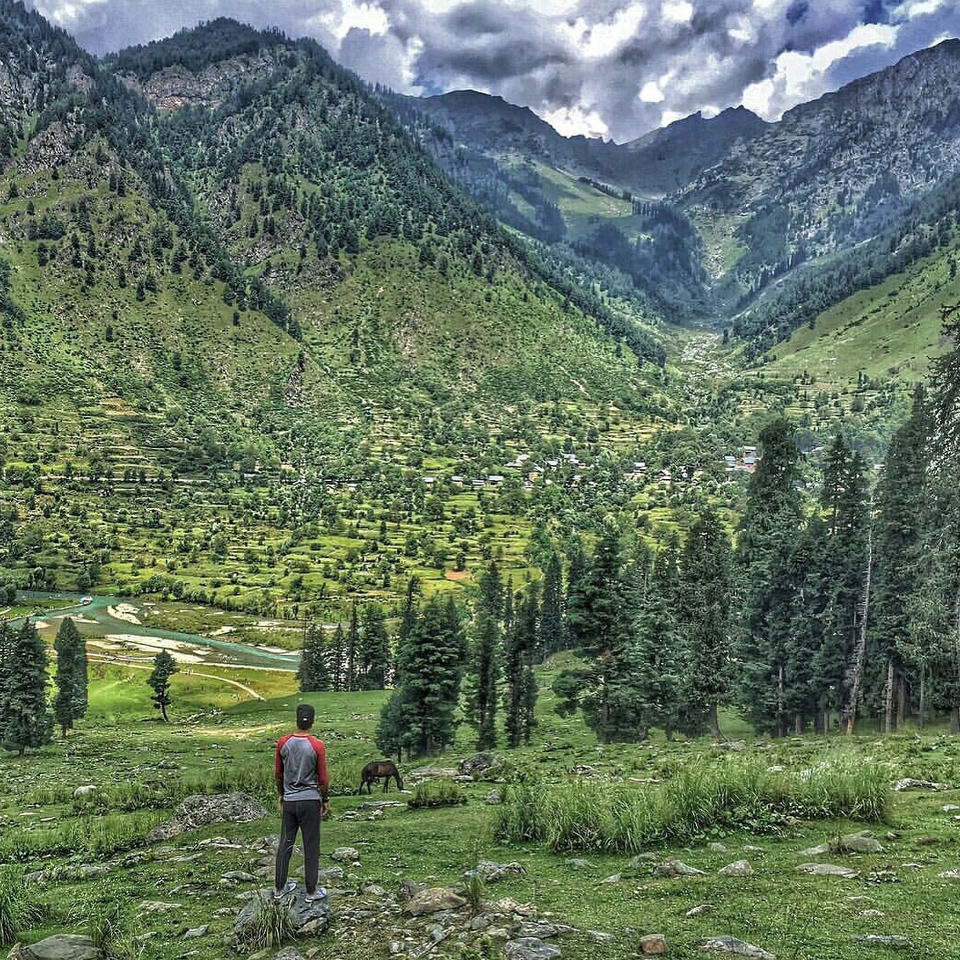 Aru is 12 kms away from Pahalgam. One can easily find a cab from the taxi stand at Pahalgam and reach Aru.
Leave Pahalgam early in the morning for Aru. Aru village is a small beautiful village located to the North of Pahalgam, famous for its scenic beauty and snow capped mountains, this place has been a location for many Bollywood films including the recent Bajrangi Bhaijaan.
Aru is less crowded and away from the crowd of Pahalgam. The valley is so beautiful that you'd want to make a home in it. The gushing turquoise waters of Lidder river flowing with grace through the valley will transport you into another world. Trek upto a place called "Green Top" which lies on the mountain further up to Aru Village. It is a 2 hour trek from Aru village and one of the most beautiful places in Pahalgam area. One can see the whole Aru valley from here. You'll be greeted by shepherds throughout the trek grazing their sheep. There are a number of natural springs throughout the trek and one of the best experiences for me was to drink water from one these springs. You will easily spot them on the way and if not, ask a shepherd and he will be happy to show you one.
Spend the day at the Green Top with the nature. Remember to carry water and some food with you if you're planning to stay there for the whole day. This place is secluded and only once in a while you'll find shepherds and sheep passing along your way.
Return to Aru by evening and stay for the night.
There's a hotel run by the Tourist Department of Jammu & Kashmir Government with nominal room tariff.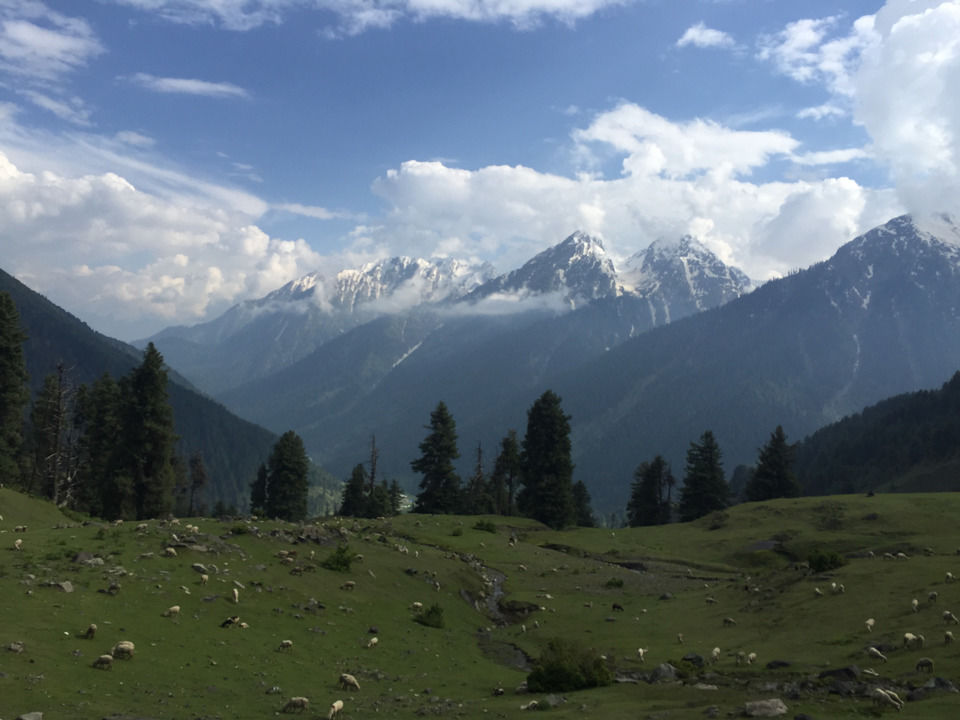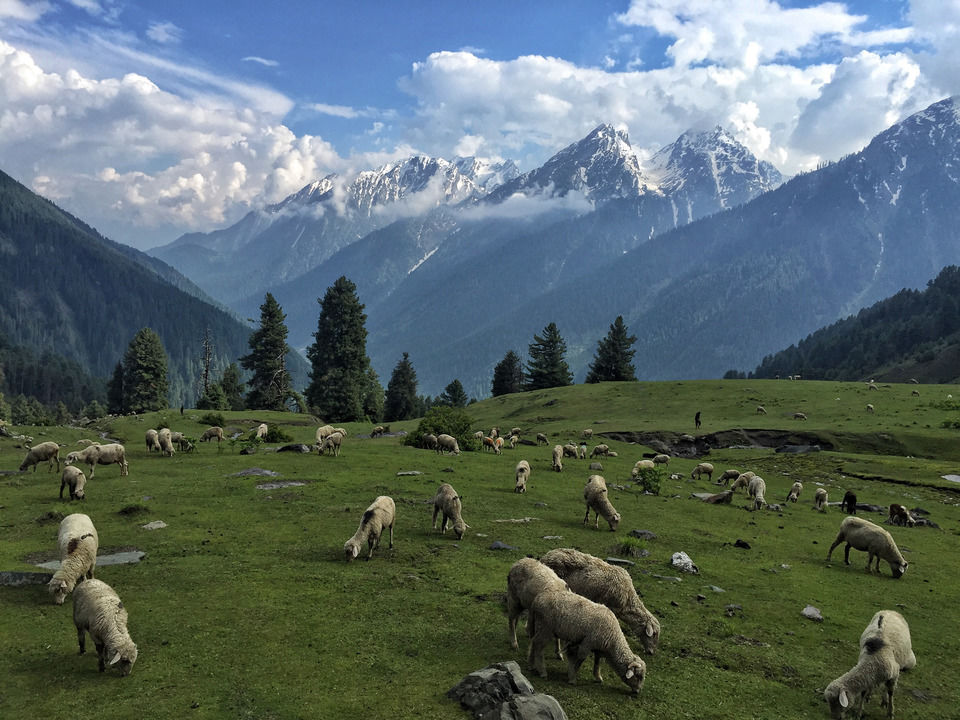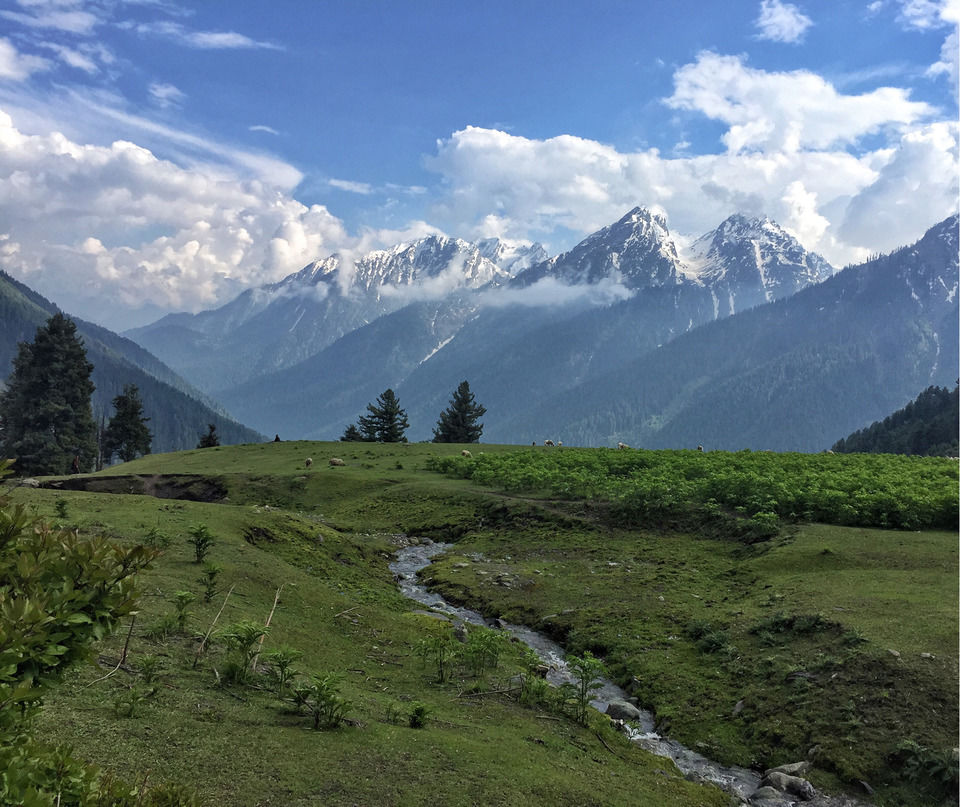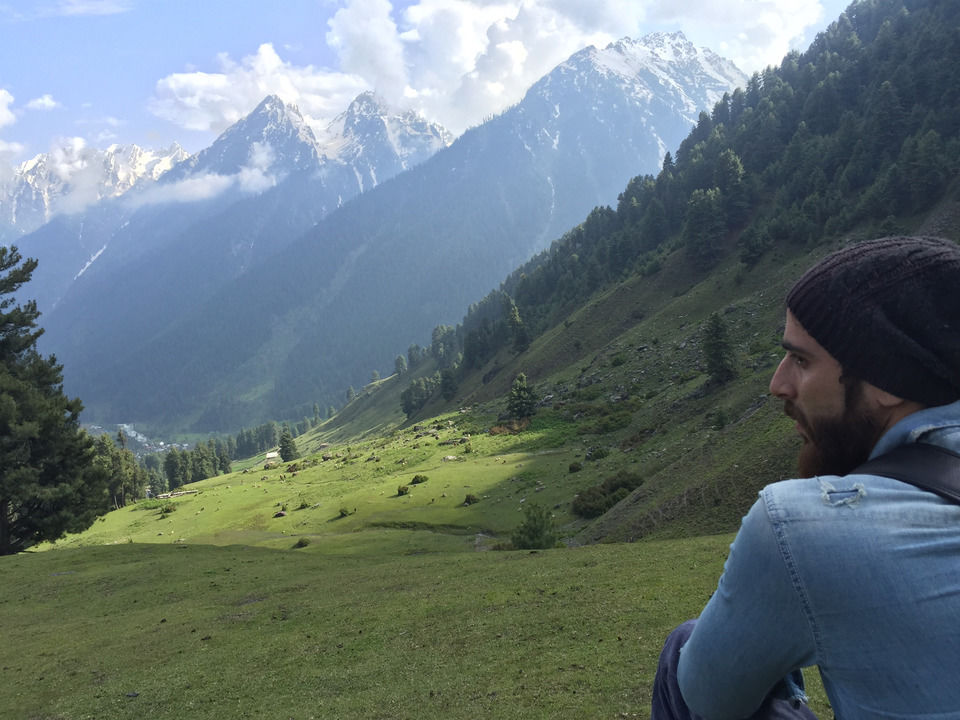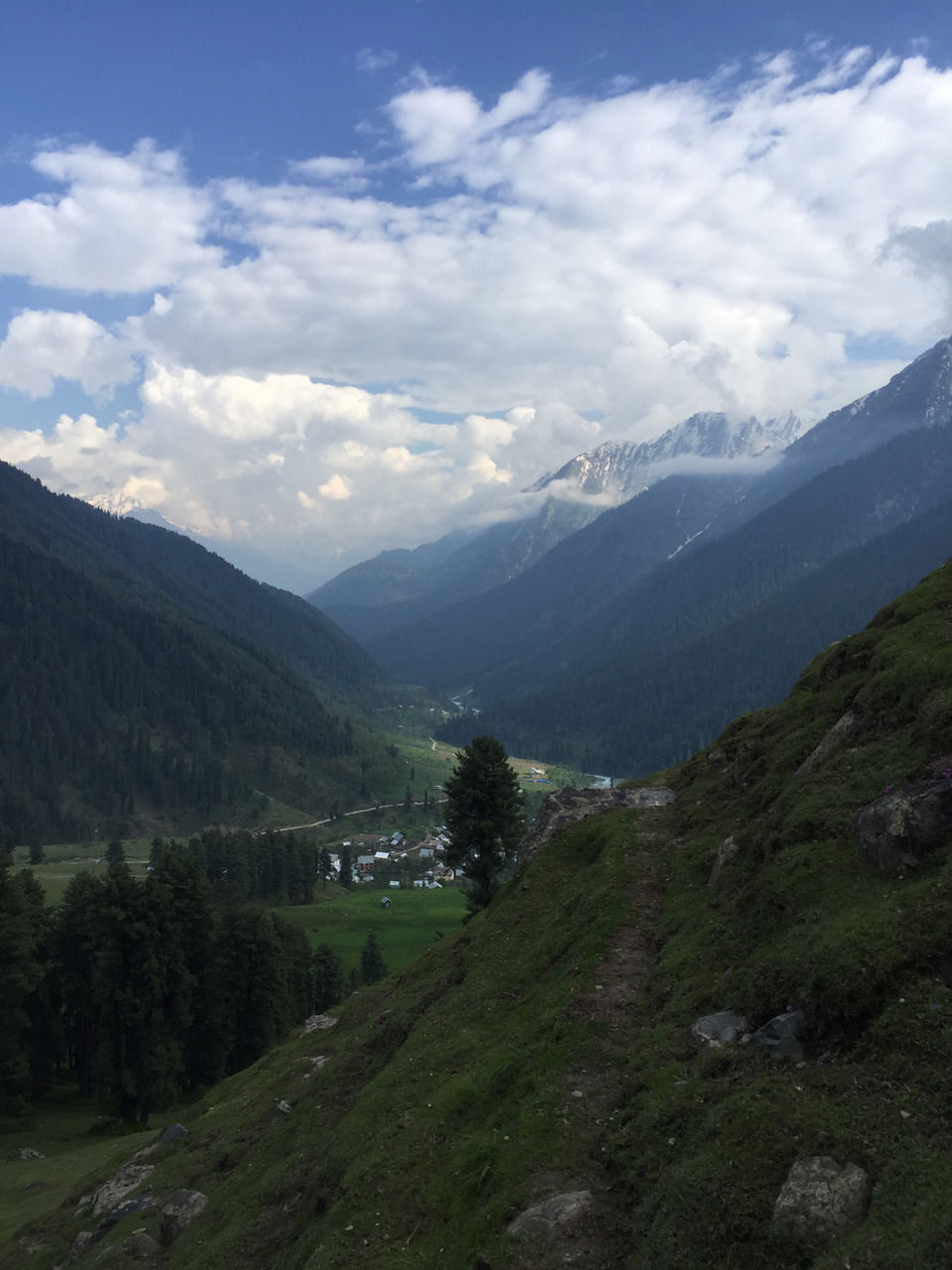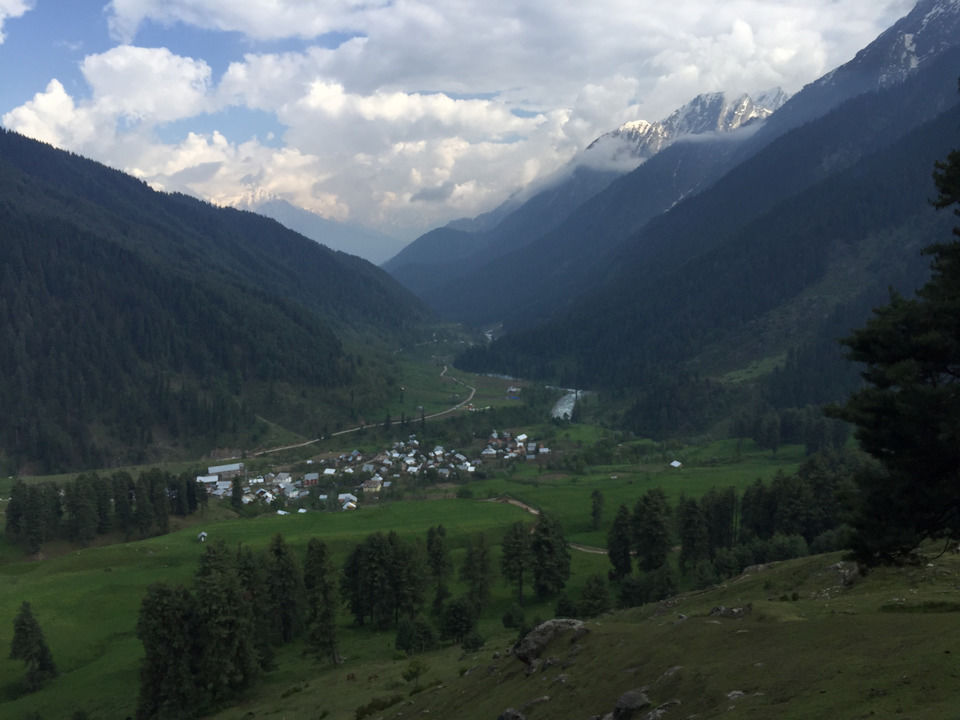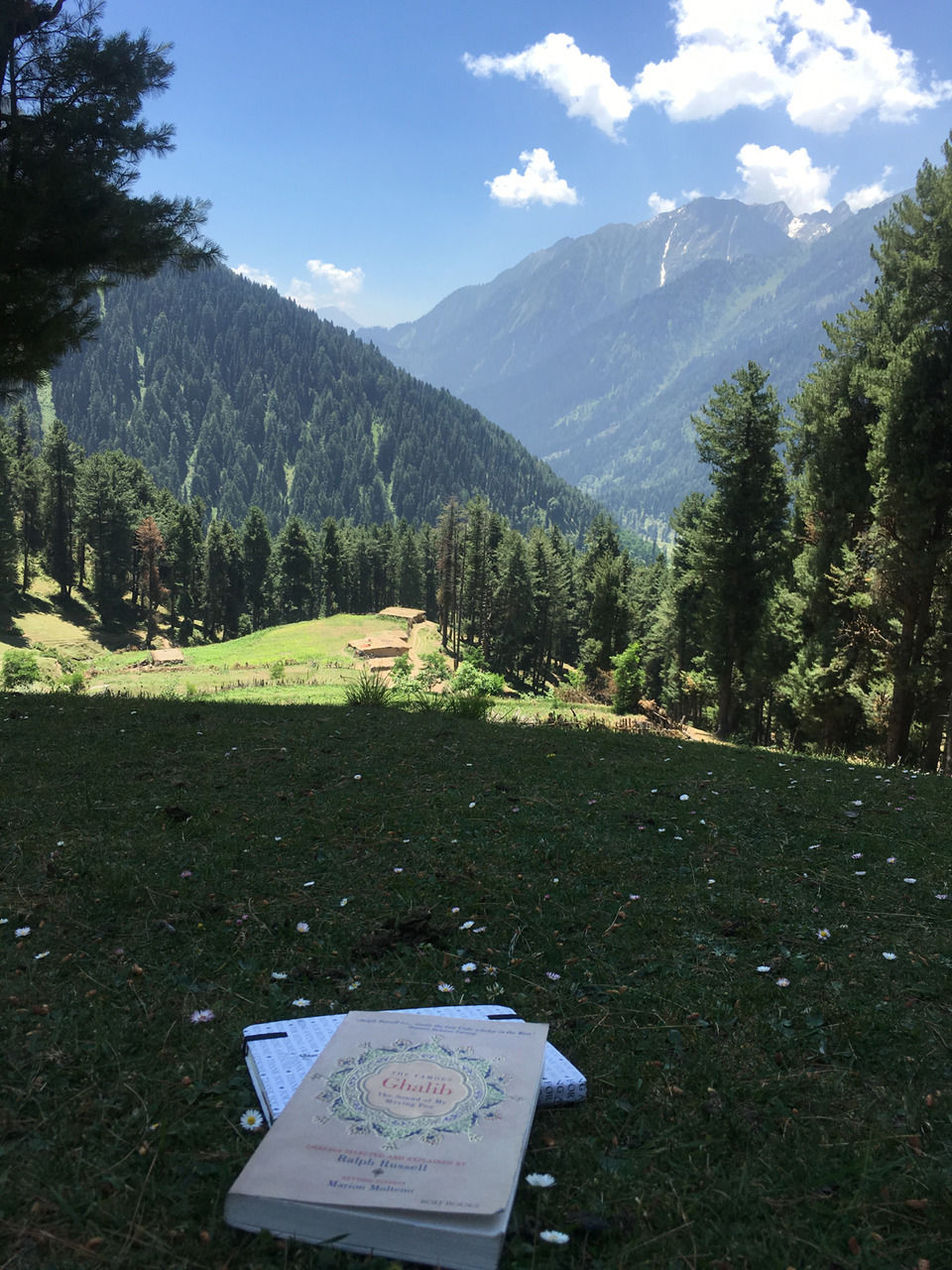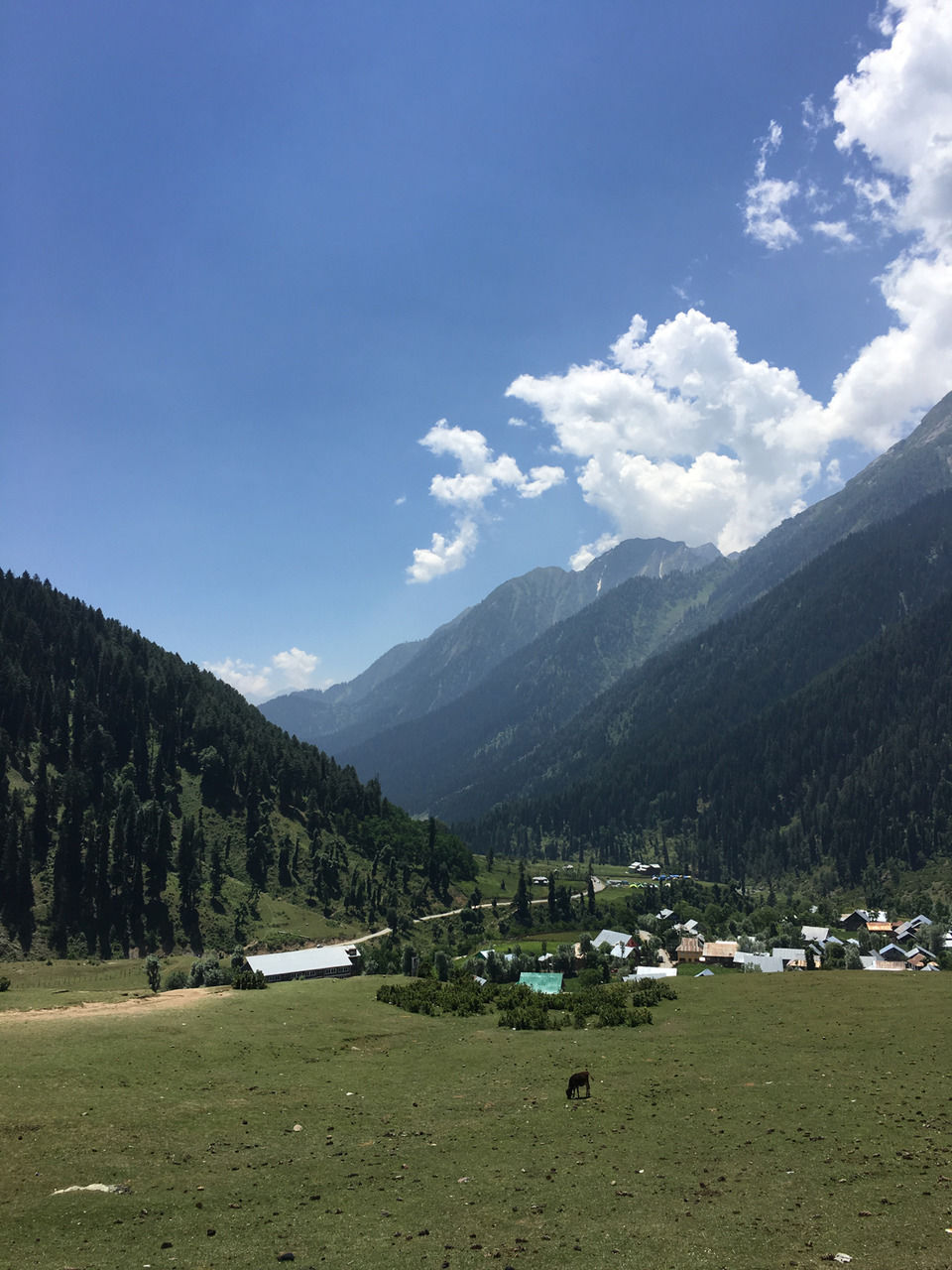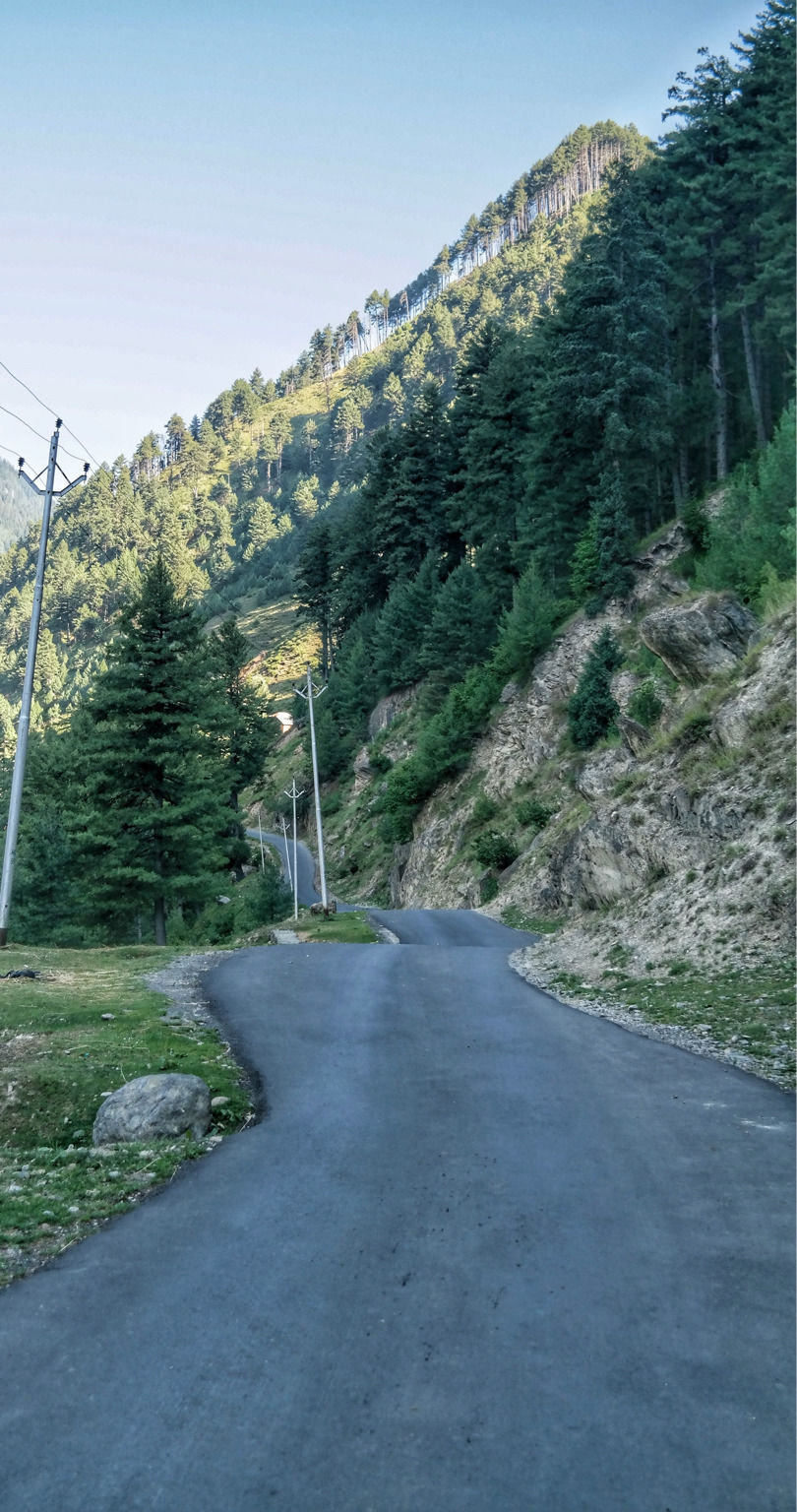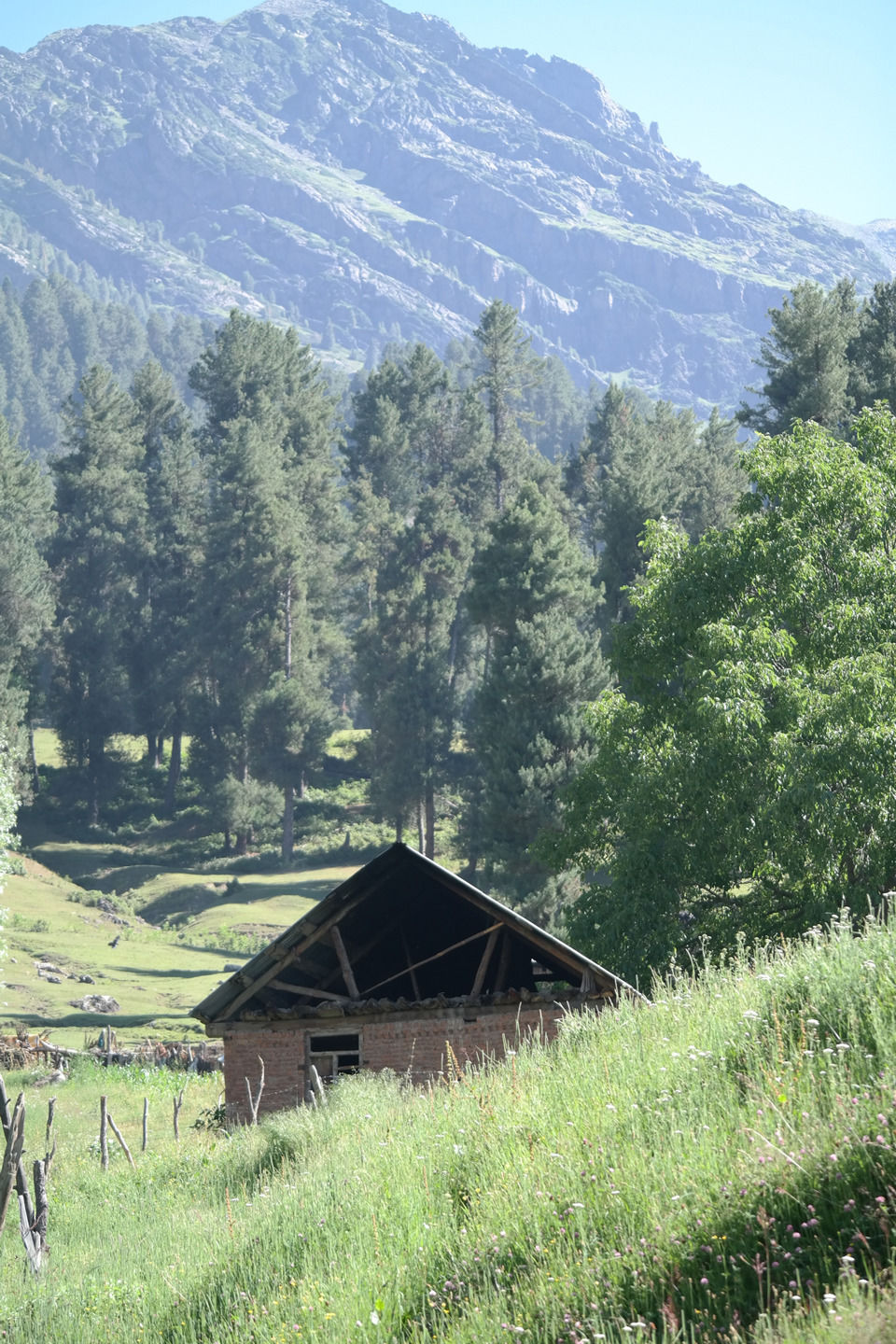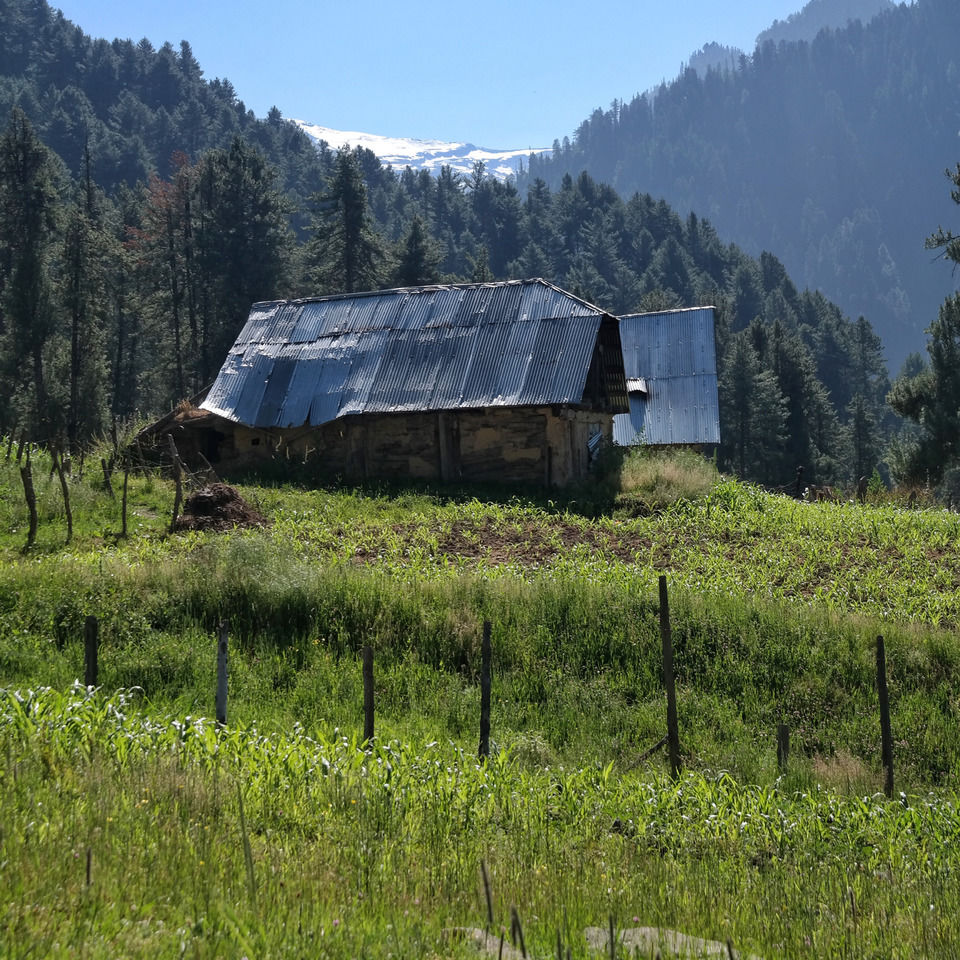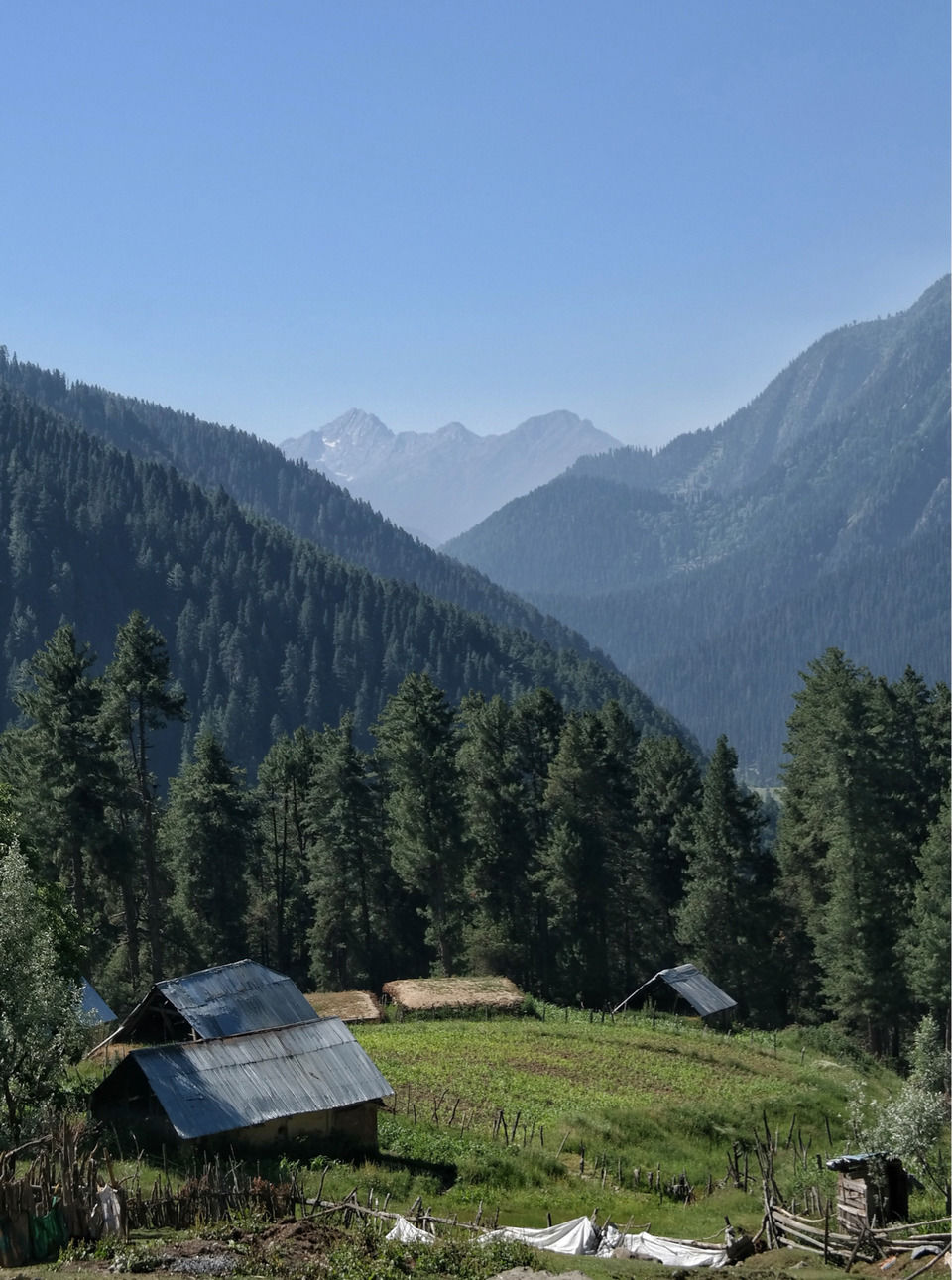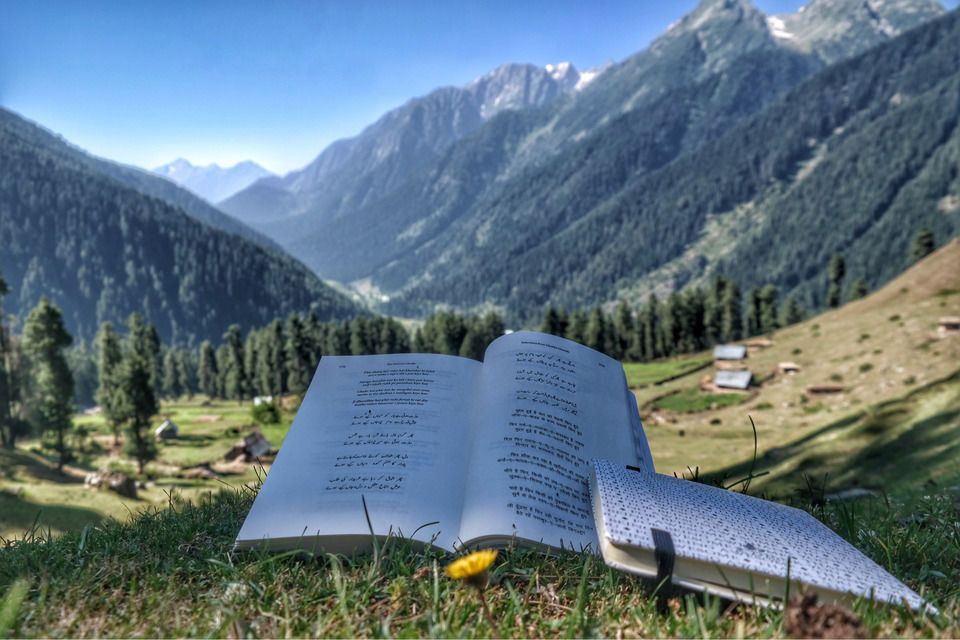 Start early morning from Aru and if you're a trekker, I'd suggest trek to Lidderwat but if you don't want to trek, you can hire a pony (the rate list can be found at the pony stand). Do take a guide with you if you are planning to trek which you'll easily find for a few hundred rupees in the Aru village market. Lidderwat is around 13 kms away from Aru. The trek is beautiful, from crossing over small patches of snow to little wooden bridges, the views are so scenic that you can't help but stare at the majestic mountains. Lidder river and tall deodar trees will be your companion throughout this journey. Bring along water and food items from Aru as there's no habitation ahead of Aru towards Lidderwat. Near Lidderwat I found a small shop which served tea, snacks and biscuits and that was the only place where I had an interaction with a human after leaving Aru.
Lidderwat has a government rest house which one needs to prebook from JKTDC office either in Pahalgam or Srinagar if staying overnight. You can return to Aru the same day if you want to. We stayed in a tent besides the Lidder as Lidderwat offers wonderful camping sights. Lidderwat also serves as the base camp for Tarsar-Marwar trek. The tent can also be arranged either at Pahalgam or Aru. You'll need to carry some food items and a pony to carry the luggage with you which your guide can arrange for you, that's only in case you want to stay over night and camp.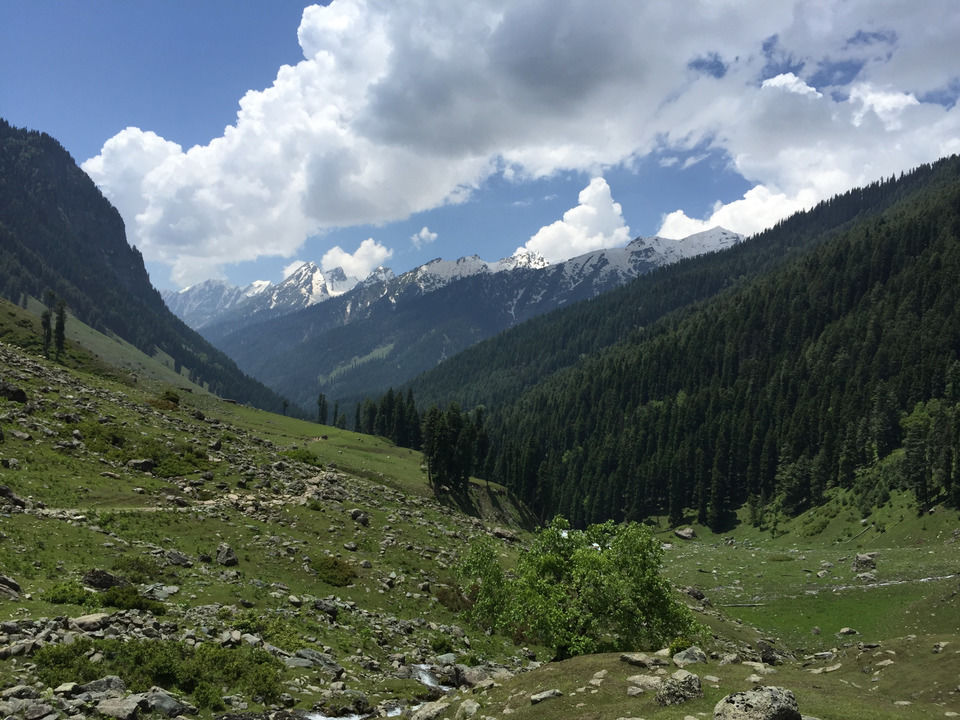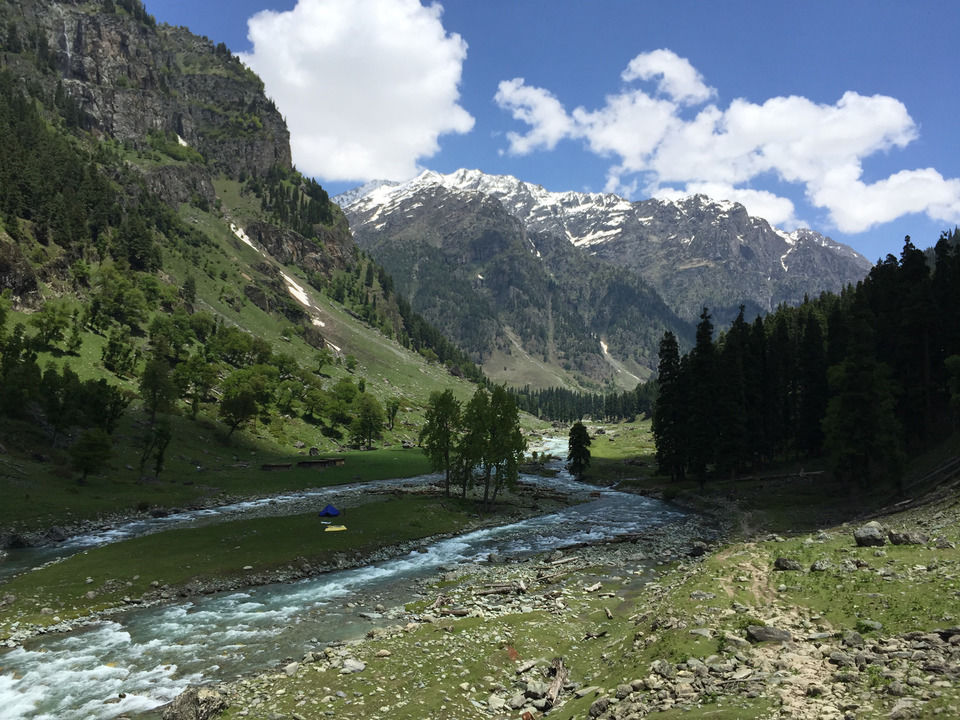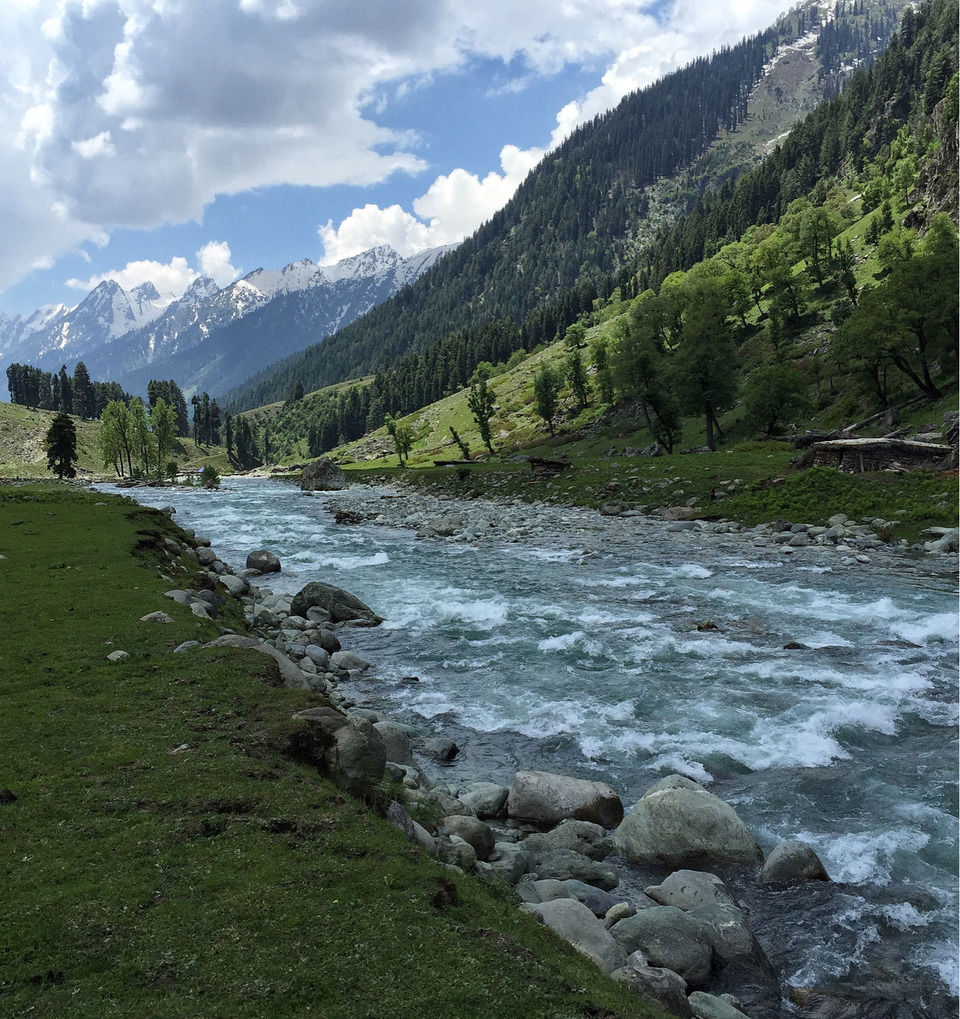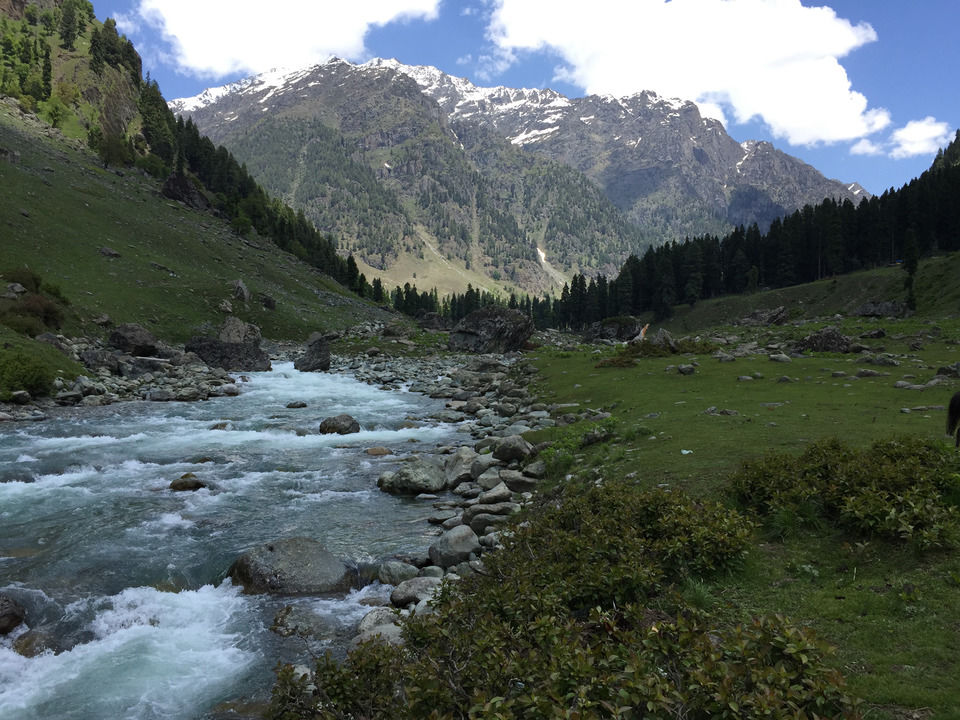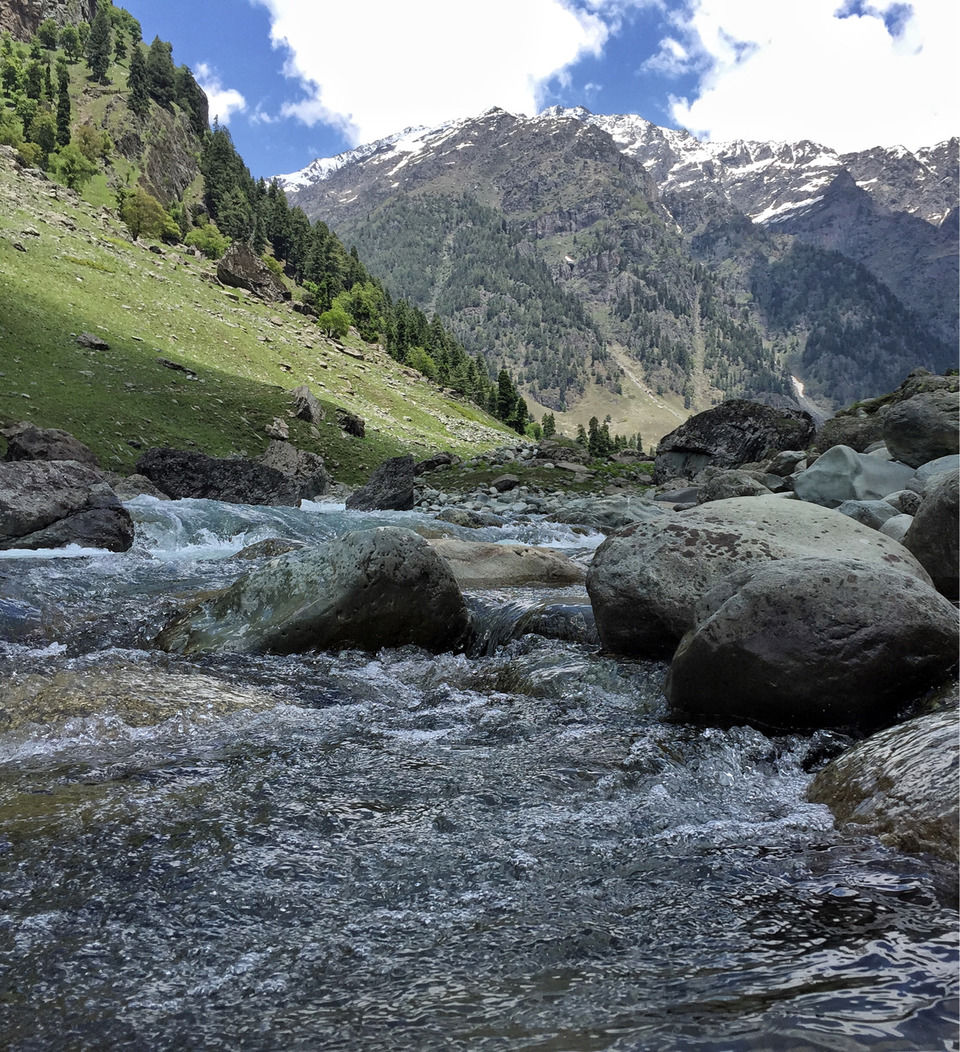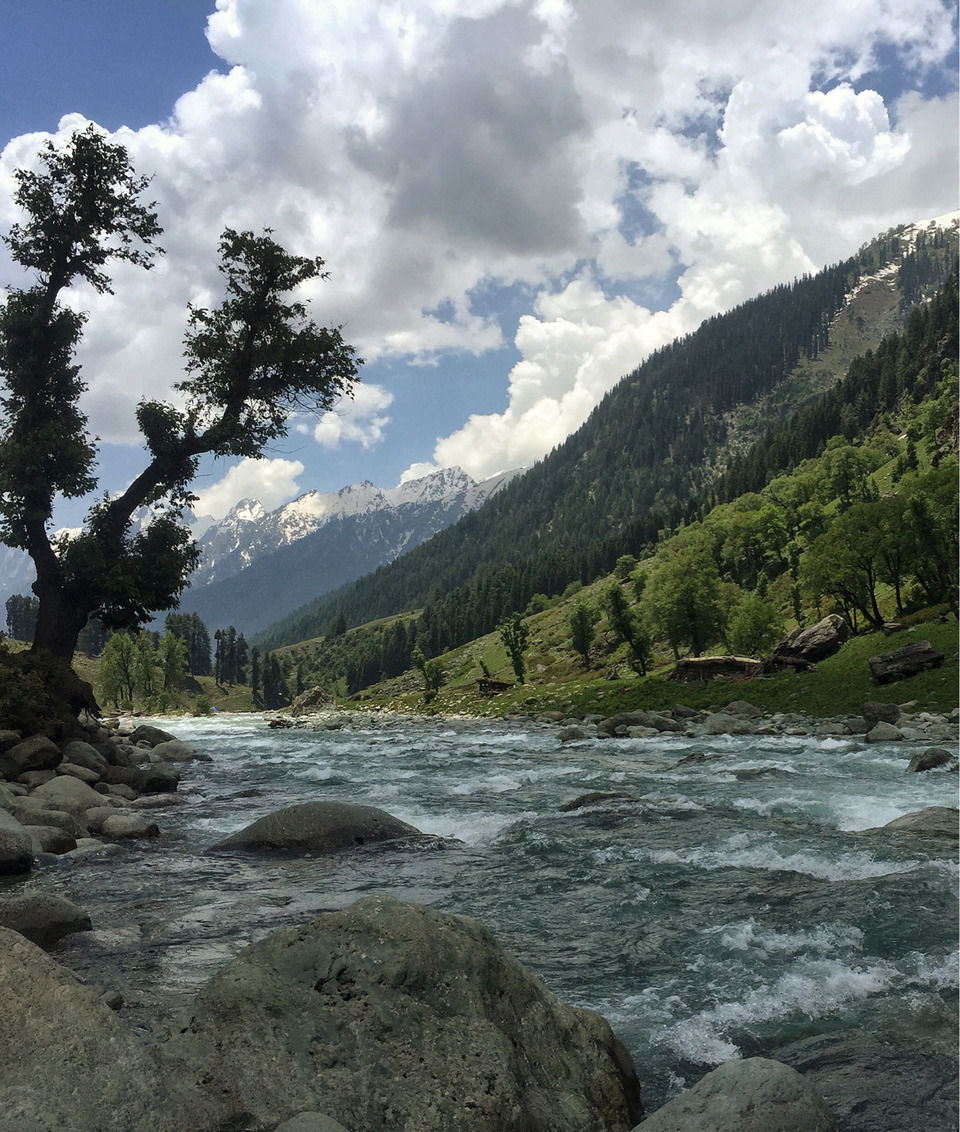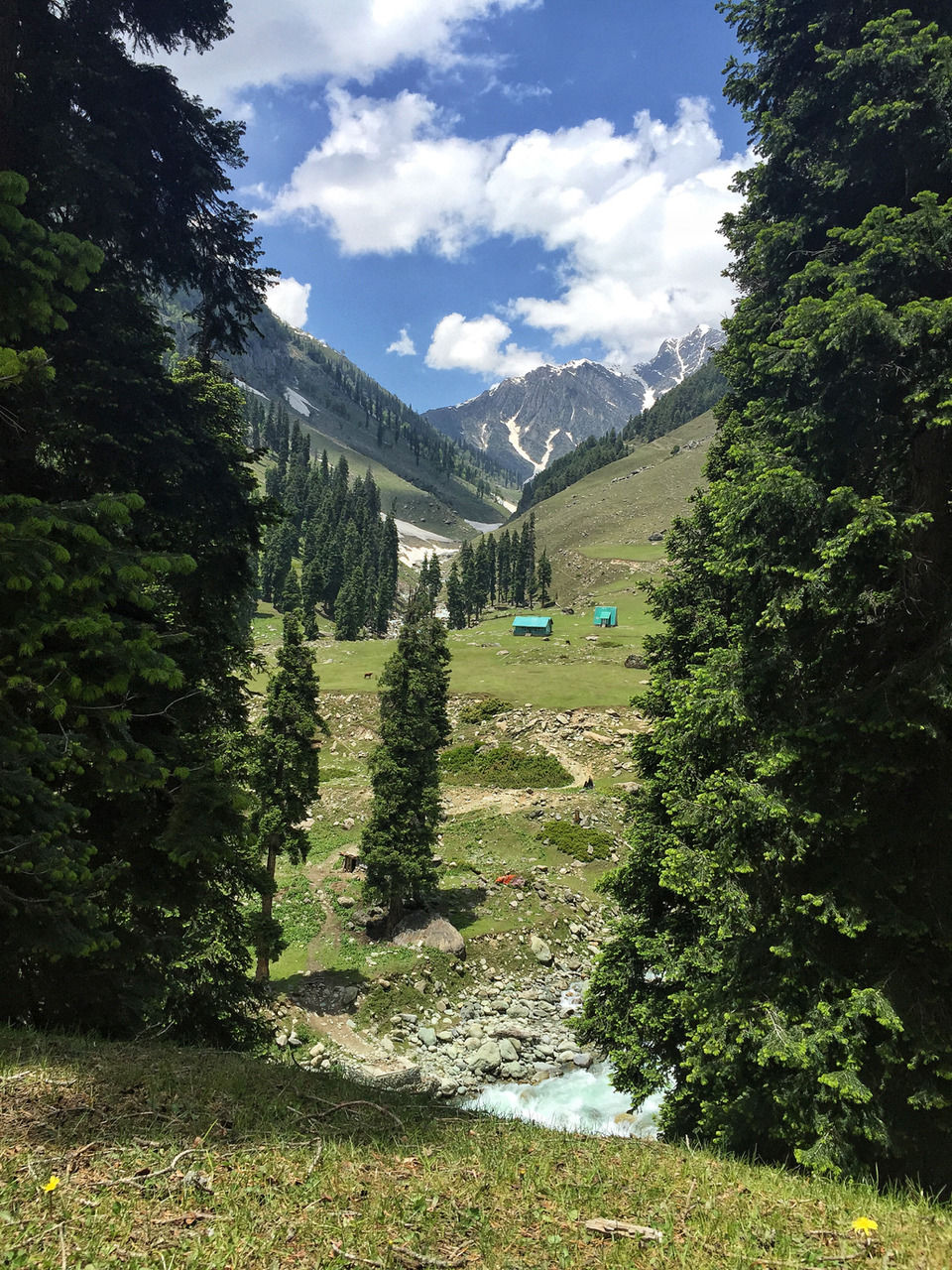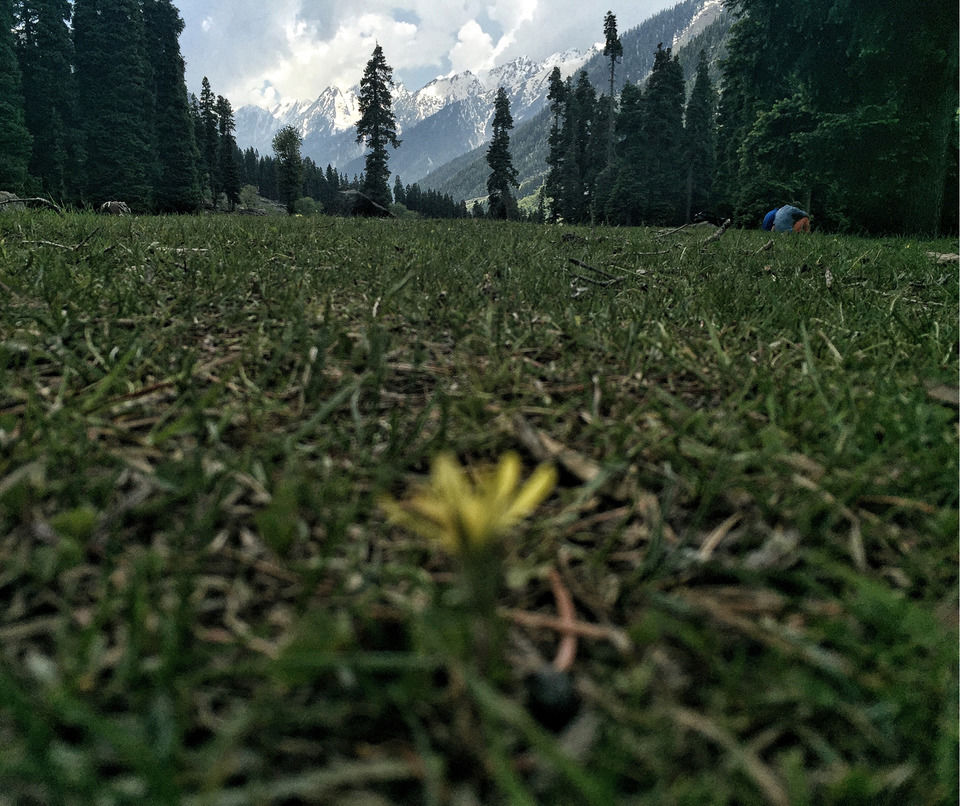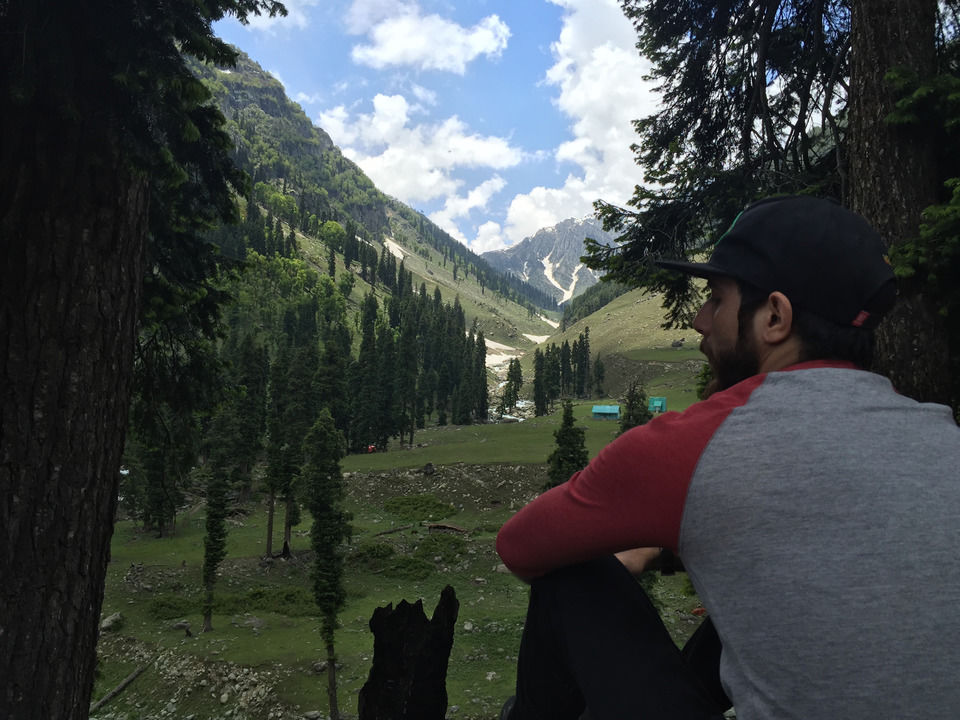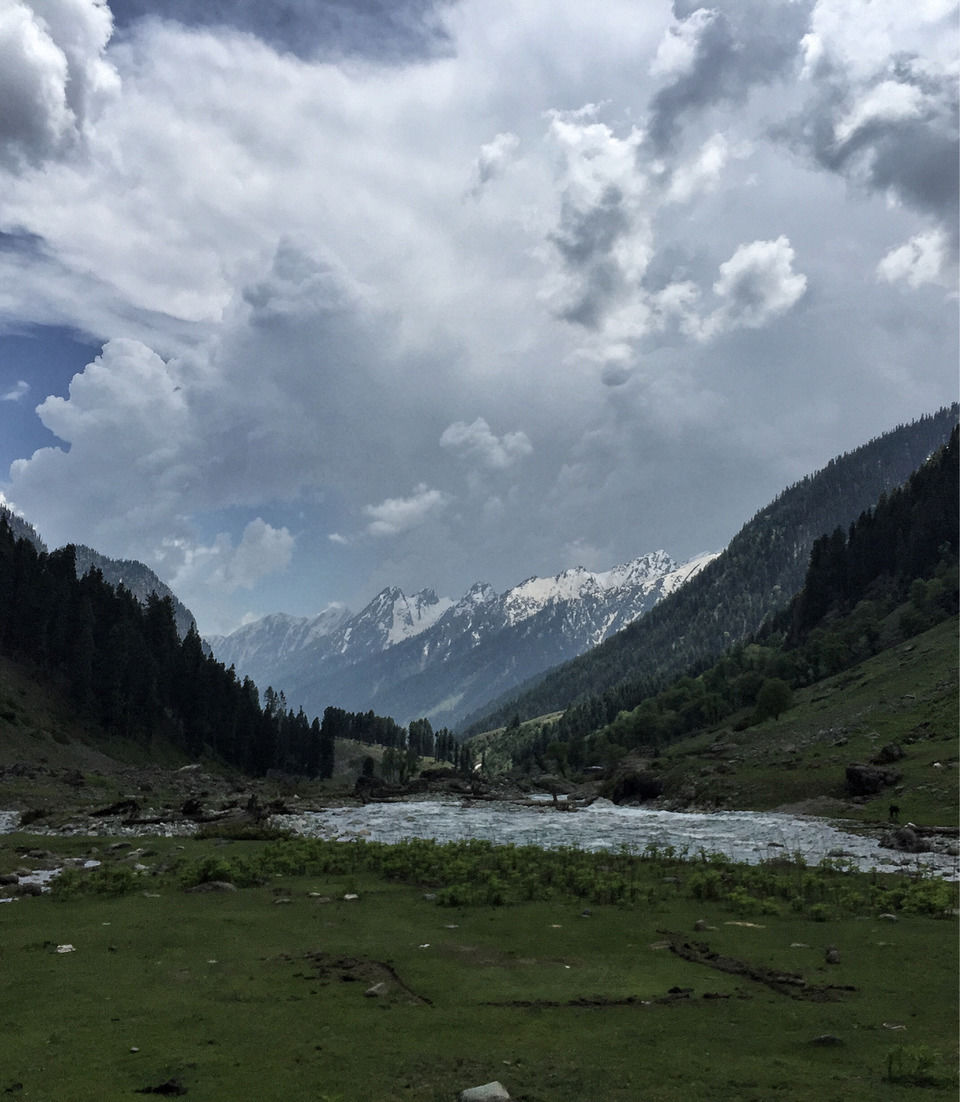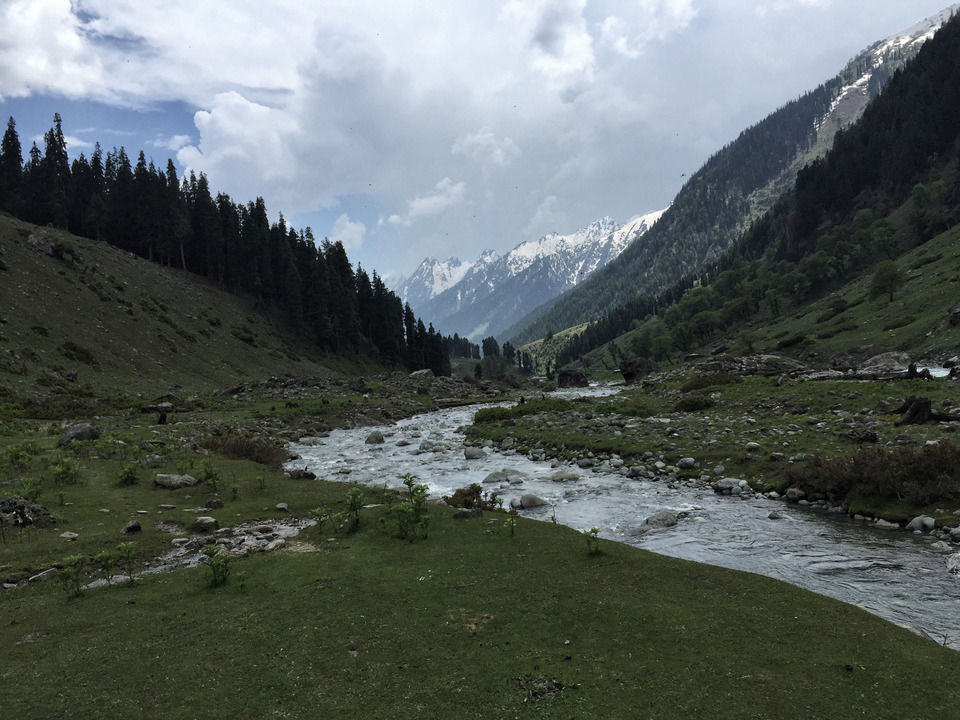 Follow Kashmir Through My Lens on Instagram for more stunning stories and pictures of Kashmir.
Frequent searches leading to this page:-
best season to visit Kashmir, places to visit near jammu, best time to travel kashmir, most visited places in jammu and kashmir, srinagar package for family, solo trip kashmir package from delhi, family trip package to gulmarg, srinagar honeymoon luxury package, top kashmir tour package for honeymoon, kashmir group trek package, top activities in kashmir, best local site seeing in kashmir