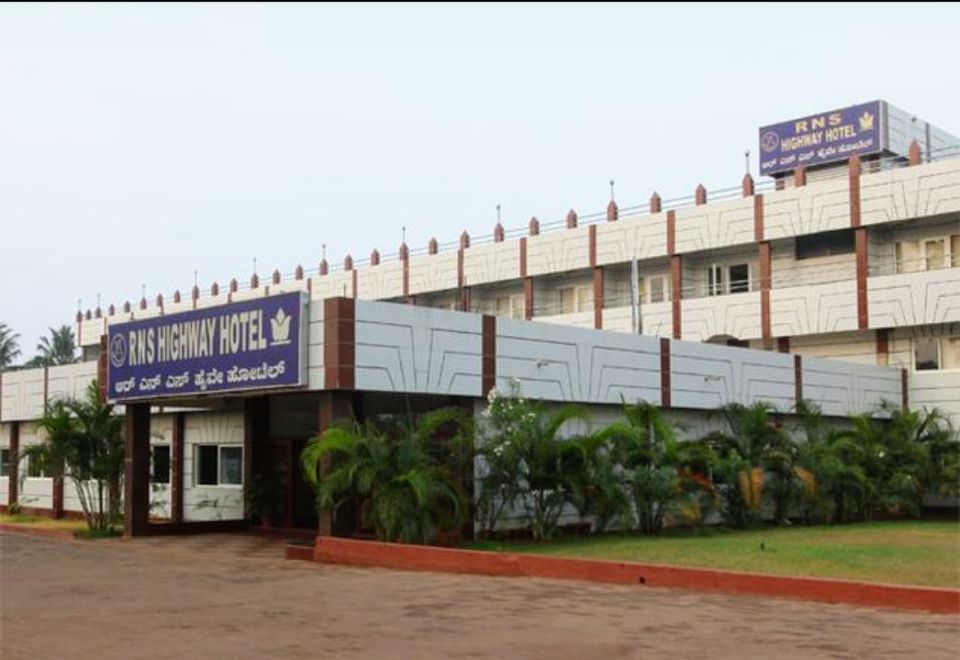 Cost for a A.C Double Room - 2000/-
Extra Bed - 350/-
Located around 2 miles from Murudeshwara temple.
Visited this hotel with the family during winter of 2018. Since the main RNS RESIDENCE HOTEL near the MURUDESHWARA temple was full we moved near to the highway and booked a AC Double bed room here. Rooms were decent but lacked some basic facilities and the service was bad.
Here are certain things that you may not like.
1) TV in the room was a decade old.
The T.V provided in the room was a CRT old one. And it was not functioning normally. Remotes were not working too.
2) Phone was not working.
When I picked up the phone in the morning to order the coffee it was dead. I had to go 2 floors down to the counter to place my order.
3) There was no pillow on the bed.
I had to go to the counter again to complain about it cos I didn't find any room boys on the floor!!!
4) Room service need to improve a lot.(To mention a few ,Soaps and shampoo were provided only after demanding & coffee was served in the morning an hour after ordering etc) The staff looked little lazy and careless.
5) Restaurant is good but it takes more than an hour for service.
6) No WiFi .
Things you may like at this hotel.
1) Since it is located 2miles away from the Temple and beach, it is located at a peaceful place.
2) The Hotel is spacious and clean and you will not find any parking problem.(Security is not provided for parking!!So park at your own risk!)
3) Restaurant is good and peaceful.