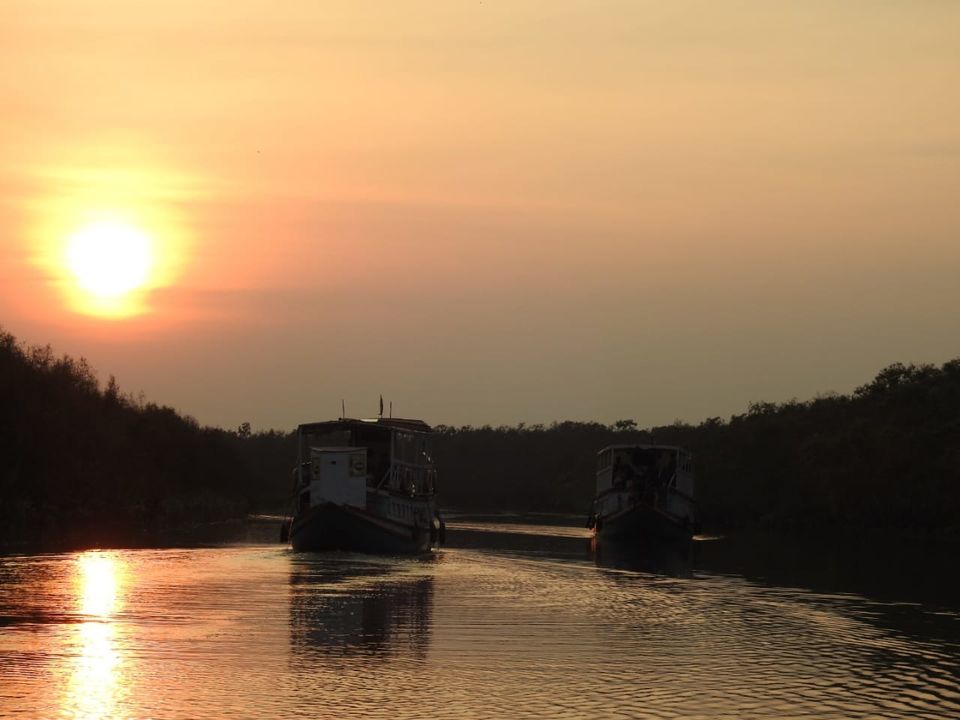 Sundarban is always safe and beautiful. If you do not believe it then after reading this blog you will surely believe it. Sundarban is a simple and loving land. It has everything that you would expect from a down-to-earth place. It is the World's biggest delta and it is even protected by UNESCO. Sundarban is a place where dangerous wild animals like The Royal Bengal Tiger reside together with human beings. It is something very amazing to see. Now the National Park is well protected and the animals can't easily come into the residential areas.
So, you do not need to worry about your protection. You just need to take a good travel guide to visit Sundarban. You have this with you then Sundarban will be an easy touring destination. You will know it all and also travel better and happier.
Now coming back to the blog's topic, let's see why is Sundarban safe and why you can travel there without any worries:
1. It allows a guided tour:
Sundarban always suggests you and allows you to take a guided tour. You feel you are safe and guided because your tour is guided and accompanied. You have nothing to worry about and you enjoy a nice tour. In this manner, you get to learn so much about the tour and also enjoy it a lot.
2. It has a nice touring place:
Sundarban has many amazing touring places that are safe and you can enjoy them there a lot. It has many amazing things in it, like the Sundarban National Park, Bird watching watch towers, boats to roam about, and whatnot.
3. The stay is safe:
Your stay in Sundarban is always safe. There is nothing dangerous in Sundarban. The stay is very safe and happy. You can stay either in a hotel, or a resort or a Houseboat. All are equally safe and nice for you to enjoy. You will feel blessed.
4. The Food is tasty and good for health:
The food that you eat in Sundarban is not only tasty but good for your health too. It will make your mouth water and improve your health altogether.
If you can get a complete guide for Sundarban, then what can be better than that? You will travel, you will enjoy it and you will feel happy too.