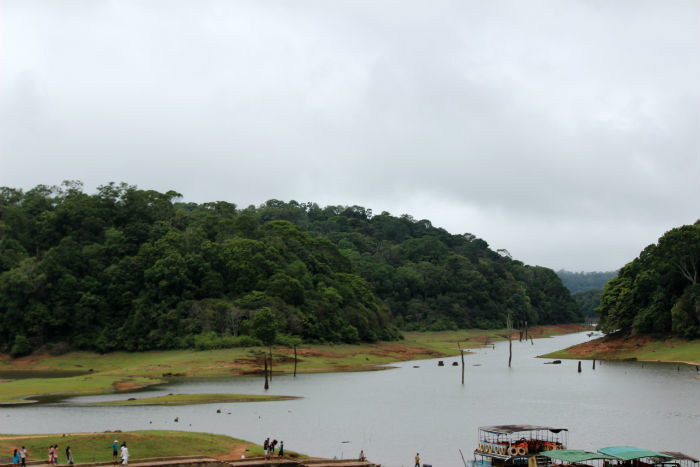 What is the first thing that a tourist will have in mind while travelling to Kerala? The answer is predictable. View the splendid beauty of this evergreen land. Endowed with innumerable sights to amaze visitors, Kerala has everything a tourist craves for. Thekkady, part of Periyar National Park, is one such destination which has always fascinated tourists with its natural beauty.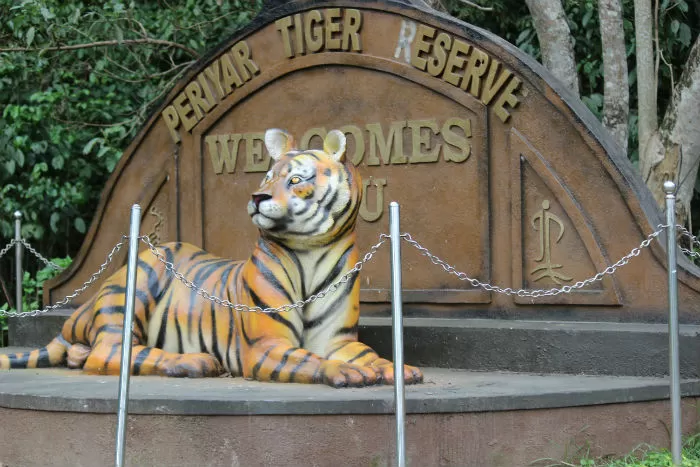 Things to do in Thekkady
As Thekkady has always been the hub of tourism in Kerala, there is no dearth of tourist activities here. If willing to stay leisurely for a few days, it is possible to experience each of these. Otherwise also, try a hand at some of these and you will relish them.
Boat Ride in Periyar Lake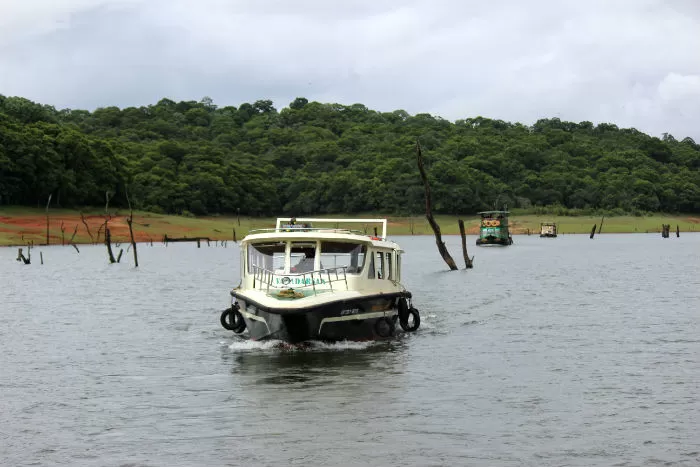 Go to Thekkady and miss a boat ride? Not possible. This is one of the most favoured things among tourists. Hop on to a boat and while it wades through calm waters, you get to see amazing greenery and sometimes wild forms. Seeing a herd of elephants taking a dip in water in their natural habitat, isn't that something?
Tiger Trails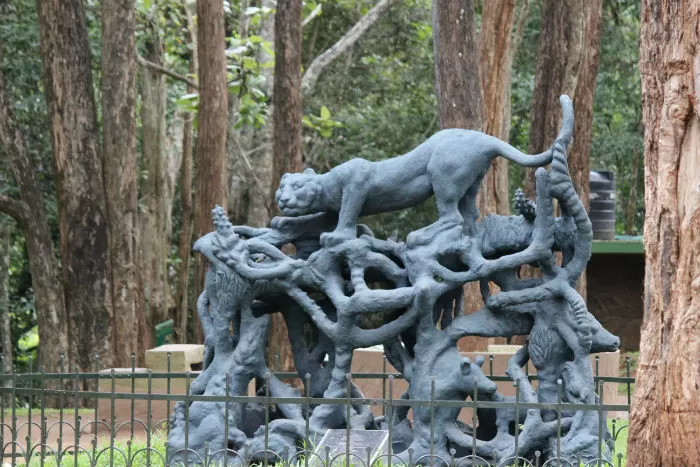 The National Park is home to many animals including tigers. A tiger trail allows visitors to venture into the jungle. Guided by experienced staff, tourists are taken to the depths of forest. Though not for the faint hearted, it is ideal to watch many wild animals like Nilgiri langur, elephants and who knows, maybe even tigers.
Night Patrol in Jungles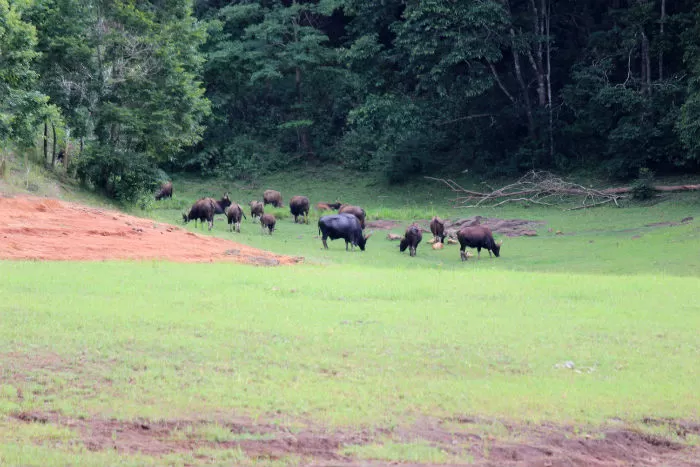 This one is for those dare to face the dangers lurking in the dark. A night walk in the eco-development areas along with the keepers of jungle gives you a feel of being the protector of nature. This walk is conducted in small groups and is accompanied by an armed guard. Feel the excitement running in your nerves?
Ride the Tusker
Has elephant always been your fascination? Time to get close to some of them. Opt for the elephant rides of Thekkady and have the time of your life. Enjoy the bumpy ride on top of the mighty one. You will also get to learn about how elephants are bathed and fed and how the mahouts communicate with them.
Bullock Carts
This one is not awe-inspiring as the elephant rides, but lets you go back in time. Say goodbye to your cars and befriend the bulls for some time. The tour takes you to visit the nearby farms growing mangoes, tamarind and vegetables. Income from this activity is utilized for rehabilitating sandalwood smugglers who gave up their guilty life for good. So that's enjoyment for a good cause!
Bamboo Rafting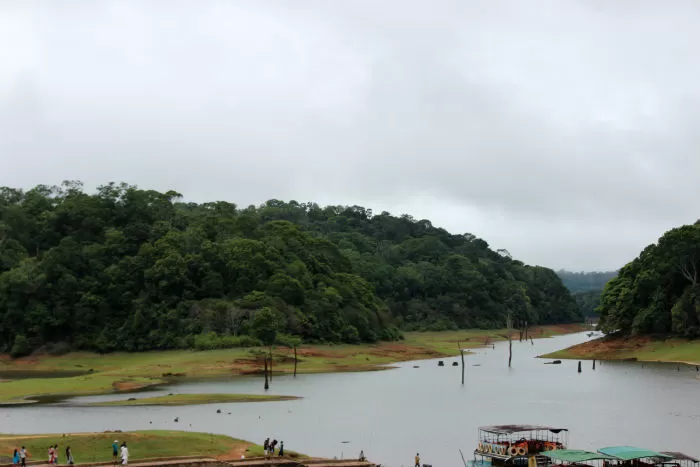 This is another amazing part of Thekkady tourism. The unique dawn to dusk programme starts early in the morning. Pleasant hiking through the jungles is followed by a ride on the bamboo rafts. Three hour ride on bamboo rafts allows best views of green forests and wild creatures. It is simply magical to see the hills throwing shadows on the river.
Trip to the Tea Town
Vandiperiyar town near Thekkady is a quaint hill town. As tea is grown largely in Periyar National Park, Vandiperiyar has developed its own local tea factories. Visit the town to learn how your favourite drink is processed.
Spice Tour
Kerala being the land of spices, tourists will naturally want to watch these spice farms up close. In Thekkady, spice tours are organised where one gets to see spices like pepper, cardamom, cinnamon, nutmeg etc. in their unprocessed form. Take home some garden fresh spices from here. Fill your home with their taste and aroma.
Walk with Nature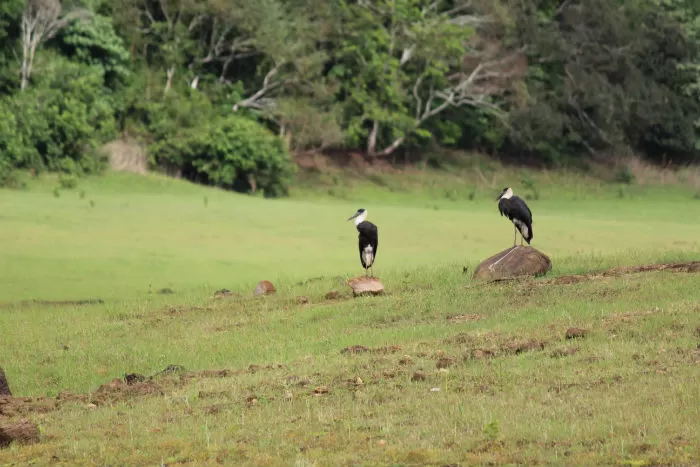 Nature walks organised in the Park are day treks, for those tourists who are not comfortable with night adventures. In the walk lasting for 3 to 4 hours, tourists get to experience the wilderness in all its grandeur. Feel the whispering winds and watch the smiling flowers. Take care though, not to disturb the tranquility.
Jeep Safari
A journey on the tough four wheeler to Gavi, the centre for ecotourism in Kerala, is not to be missed. A rough ride through thick jungles lets the tourists come close to wild beauty. The ride takes up the entire day and at the end of it you will surely be on an emotional high, filled with amazement and excitement.
Shopping Galore
When you head back home after Thekkady trip, your bag has to be packed to the rim. Thekkady is a heaven for obsessive shoppers. Spices are the first in line, of course. Apart from this, you will also get homemade chocolates and condiments and lots of curios to remind you of Kerala.
Visit the Vineyards of Cumbum
If you are visiting Thekkady, a beautiful short trip to Cumbum, a nearby town in Tamil Nadu can offer you an enjoyable drive through the Periyar National Park and extra ordinary aerial view of Vineyards and coconut groves. More than the journey, you will get the best opportunity to walk freely into the grape farms of Cumbum.
How to reach Thekkady?
As Thekkady is the most promising tourist destination in Kerala, there are no reasons to worry about reaching the place.
By air: The closest airport is at Madurai in Tamil Nadu which is at a distance of 136 kms from Thekkady. Kochi International Airport in Kerala lies at a distance of 190 kms.
By train: The nearest railhead is at Kottayam which is at a distance of 114 kms from Thekkady. From here, one can take buses or cabs to reach Thekkady.
By road: Thekkady is close to the border town Kumily which falls on NH 220. So it is easy to reach Thekkady from any part of Kerala or Tamil Nadu.
Where to Stay in Thekkady?
Needless to say, a well-developed tourist spot like Thekkady will have every kind of option when it comes to accommodation. Homestays attract tourists who want to get lost in the rustic environs. Luxury hotels to budget stays, every kind awaits tourists. Whether you want a lake view or a forest view from your room, you always find something suitable.
The picture of Thekkady with elephants strolling along the fringes of the lake, is the first picture that reminds one of Kerala. No doubt, the place does complete justice to its fame. A place that makes you feel in the cradle of nature- that is Thekkady.
This article is written by E. Jey, a travel blogger from India. He is the founder of Jaunt Monkey blog and Jaunt Monkey YouTube channel.