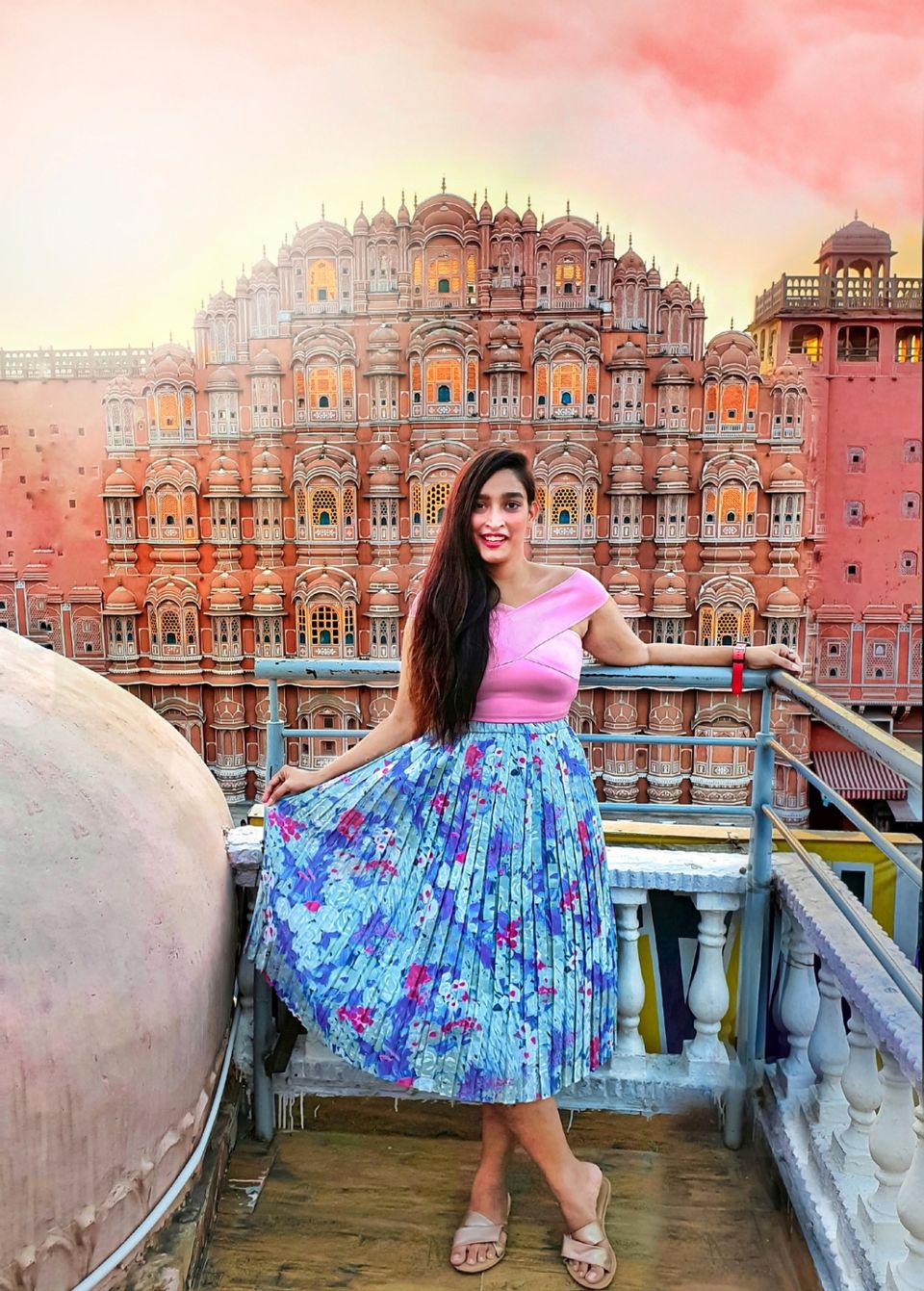 Hawa mahal is one of the centric monument in pink city, hawa mahal should be on your checklist whenever you are visiting jaipur... But it is situated in very crowded area of the city known as Old city, so taking a perfect picture here could be a tough task.
But
.
But
.
I am here to tell you the best time to visit and click best pictures at this place ❤️😍.
.
Best time - evening is the best time as sun set behind the hawa mahal make your pictures more beautiful with the full view of aravali range. And after sunset when hawa mahal night lighting is on your pictures have another grace and trust me that is very beautiful.
.
Tip- In front of hawa mahal there are numerous shops of rajasthani stuffs you can also buy those to make your pictures more beautiful ♥️ but bargain more here.
Thanks me later if it works 😉
.
Best location to click -  In front of hawa mahal there are two Cafes one is TATOO CAFE AND OTHER ONE IS WIND VIEW..... You can select one among them... I suggest you to select TATOO cafe... Because they have a good location and more space to click.... And trust me you will get good pictures without any interruption.
.
Review of this cafe for food - I can say pls go here only for pictures... They only have a good location nothing more.... You can order coffee here 😂.