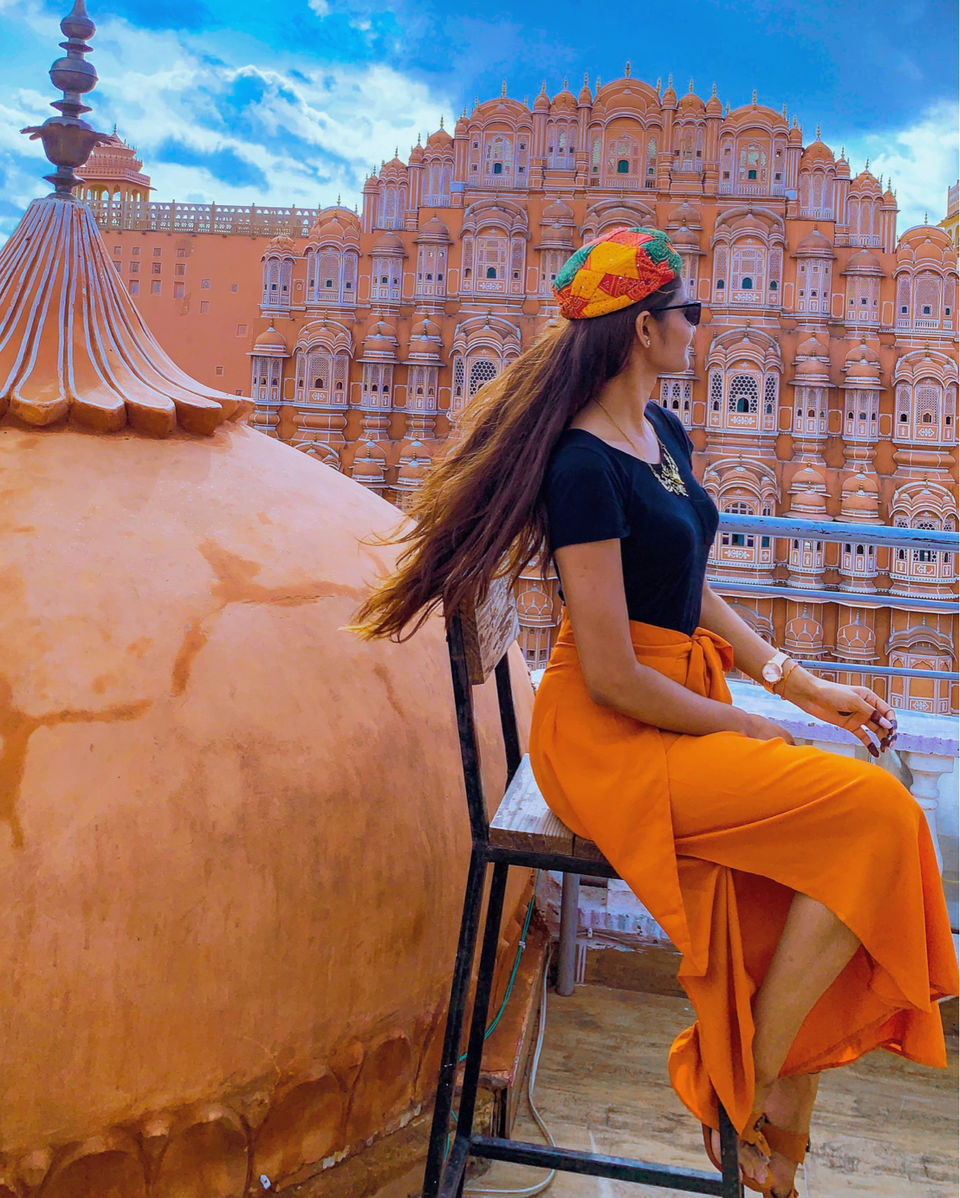 "TRAVEL LIKE A LOCAL"
hey fellas! hope evryone is exploring more and worrying less!✨
begining with our first trip to *jaipur*
as being a localite i love my hometown so much that i cant explain in words so i'll be spreading its beauty to the world via the pictures...
every tourist enters jaipur mostly either via railway or bus so starting the day with the nearest location to railway. (jaipur junction)
1️⃣ SPOT
1. ALBERT HALL
WHEN :try to go in the morning around 6-9am ...
HOW: you will easily get a e riksha (rs30-50) or a cab rs80) n will drop u there.
CAPTURE:
highlights will be peigons ! all around in ur pictures on daylight and lighting of the museum from the roadside at nightime. do visit the museum it will only take 30-40 minutes, if u r fan of historical u r gonna love the old things redtoredd there especially "MUMMY"
gyan ki bat:)
This Museum is the oldest museum of the state and functions as the state museum of Rajasthan. The building is situated in Ram Niwas garden outside the city wall opposite New gate and is a fine example of Indo-Saracenic architecture. It is also called the Government Central Museum.
https://www.instagram.com/p/Bk4YoWqAj4J/?igshid=1gif1xgqpbk63.
so this location has both day night beauty u can capture in ur pictures
now after clicking lot of picture u must be feeling hungry so the nearest spot to eat is MASALA CHOWK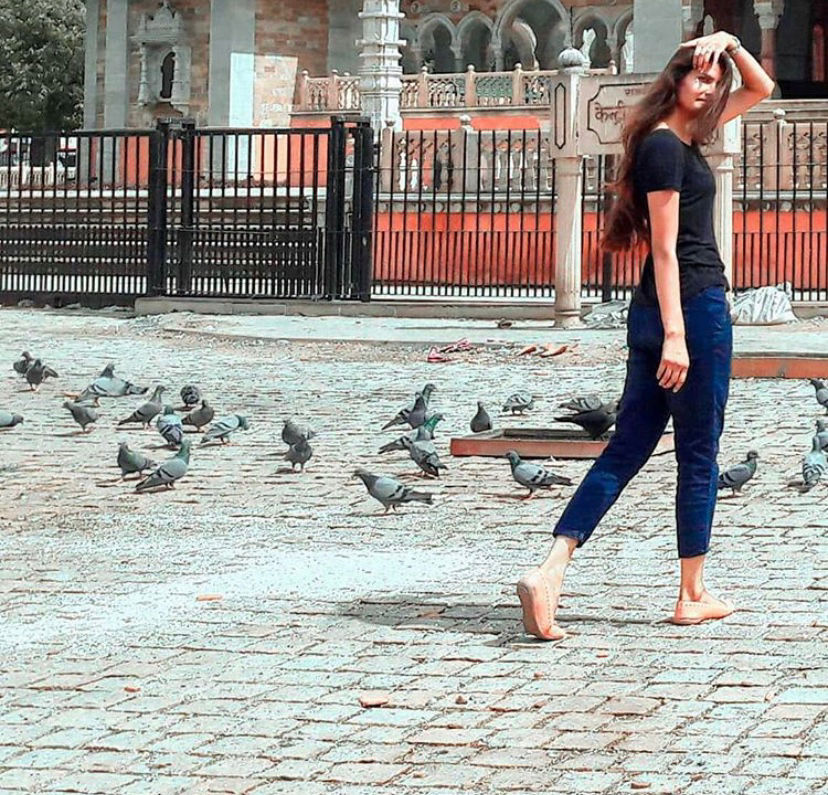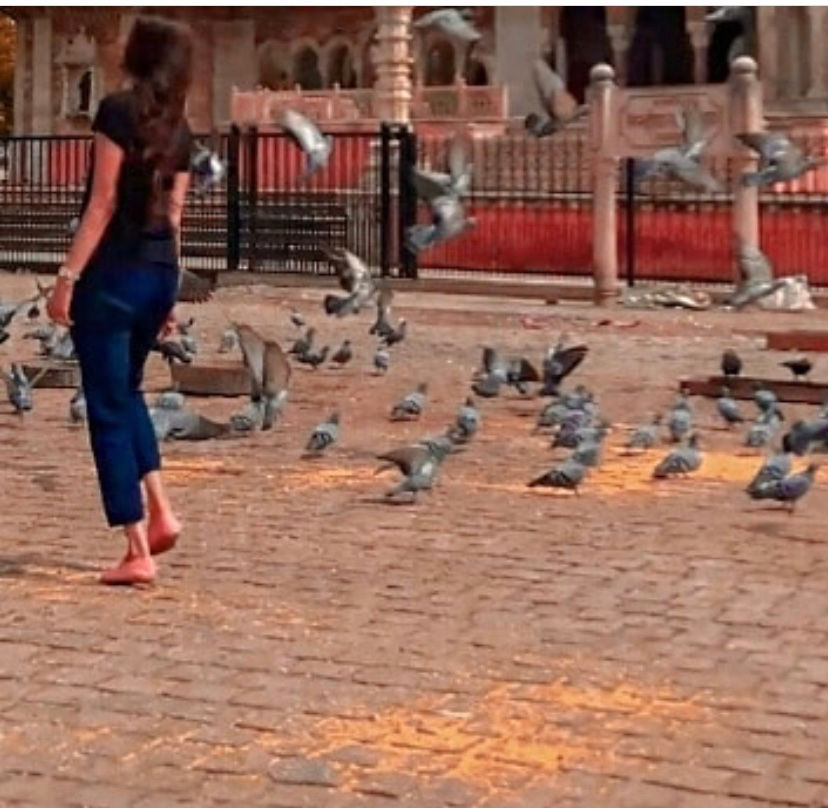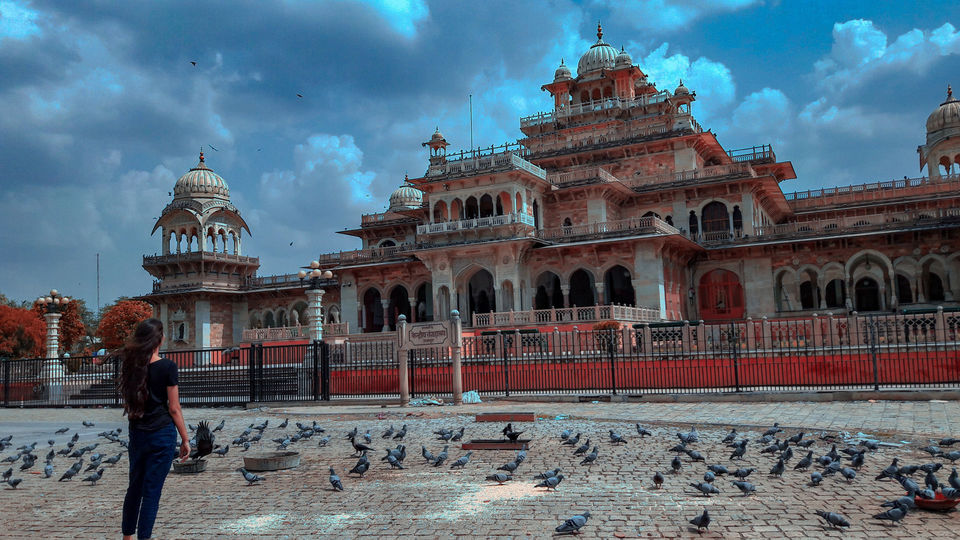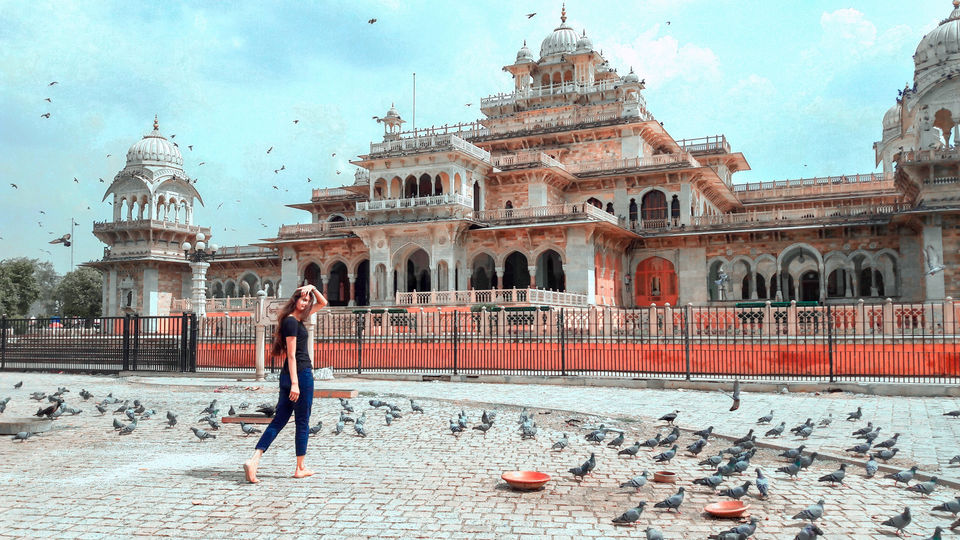 3️⃣???? patrika gate
u can reach to this place via cab , or a local
AC bus charging only 20 rs /person
THODA SA GYAN-
on your way to airport or while driving to JLN marg .rather than crossing away give it a glance stop by ..and park ur car and give this beautiful different kind of architecture couple of minutes .there are no charges for photography here ...on such a busy traffic signal of pink city the jawahar circle has been designed beautifully. and bingo !!!!! its the BIGGEST circular park in asia on a traffic signal.
MAZE KI BAAT. : -its a budget friendly place : the place is free for everyone there are no charges for photography and not even for parking .
https://www.instagram.com/p/Bprm5D-HvZglpTPIpctVVmOyPcXTaYK9VThN0k0/?igshid=cm2lvfy5da80
whenu feel hungry there is a walking distance shopping place called G.T (goyrav tower) ,WORLD TRADE PARK, CRYSTAL COURT and G.T bazar!
its a well known fashionmarket at the other corner of city it has all the things under one roof.... MUST TRY #girls favorite place to hang out in the eve..go eating out n shop up. have fun.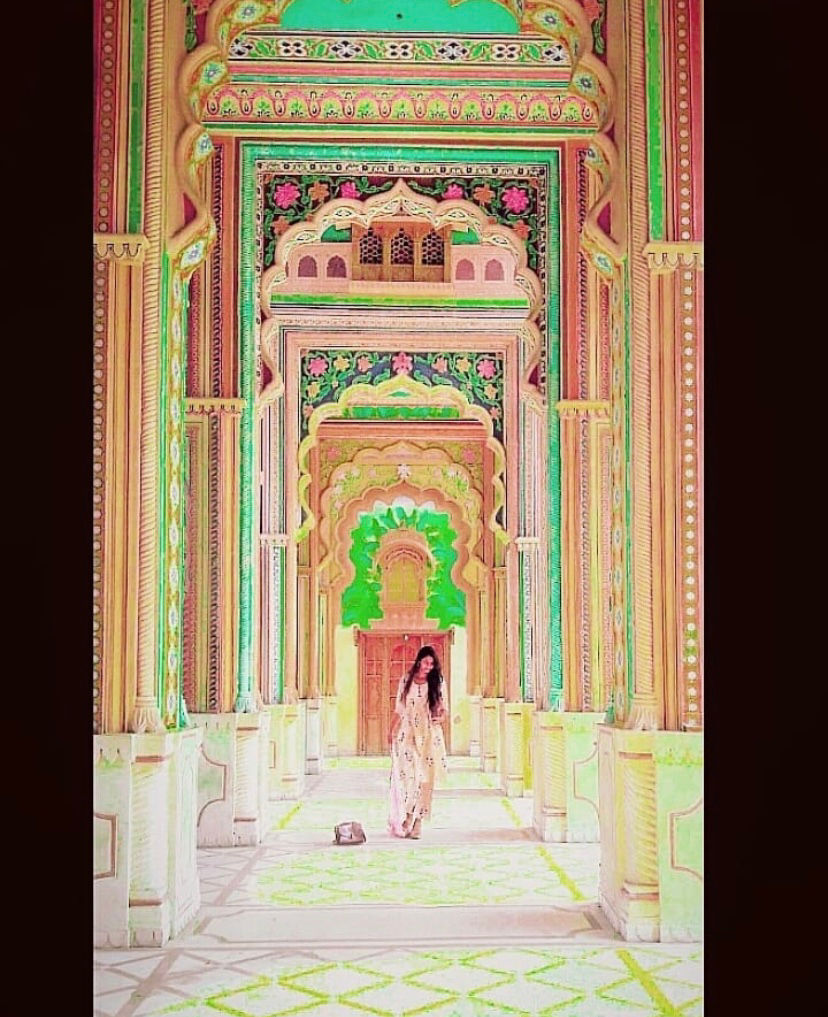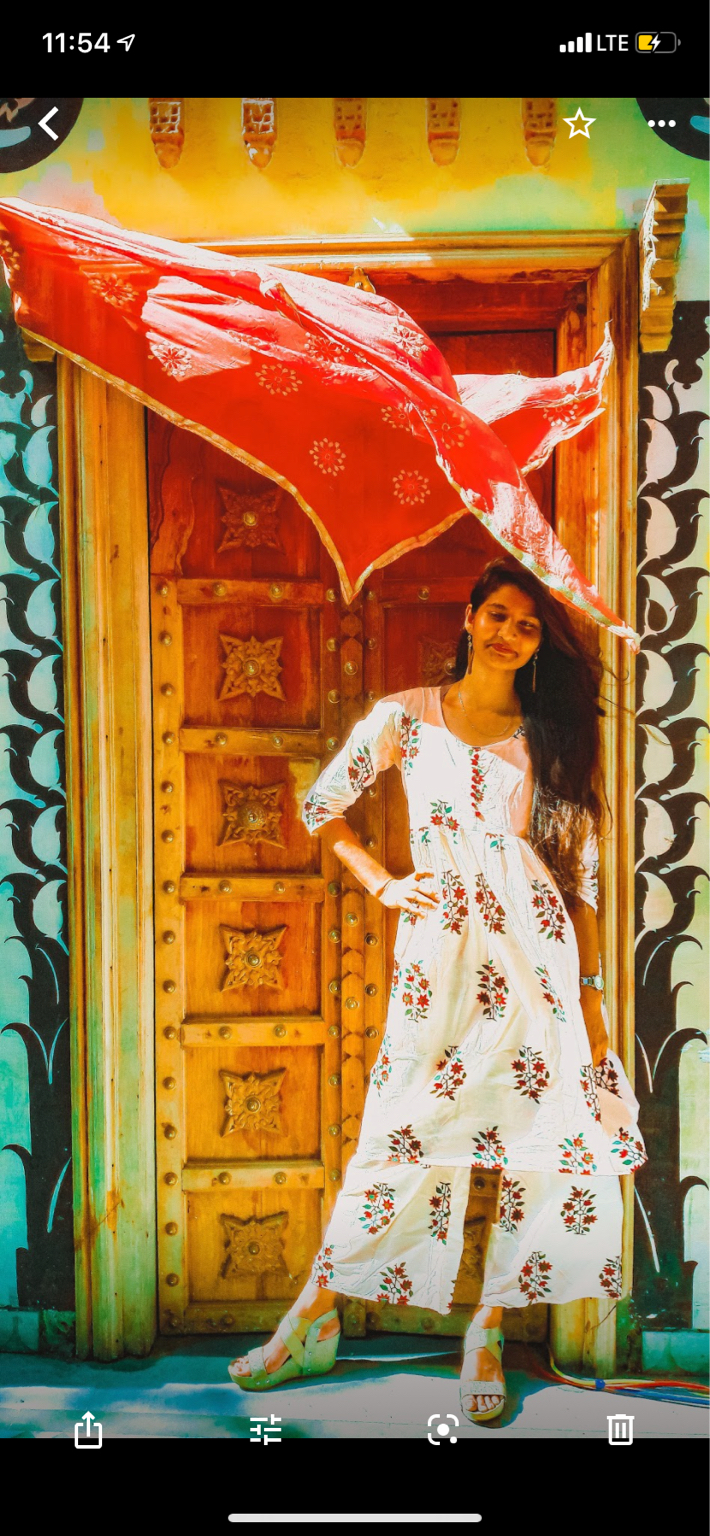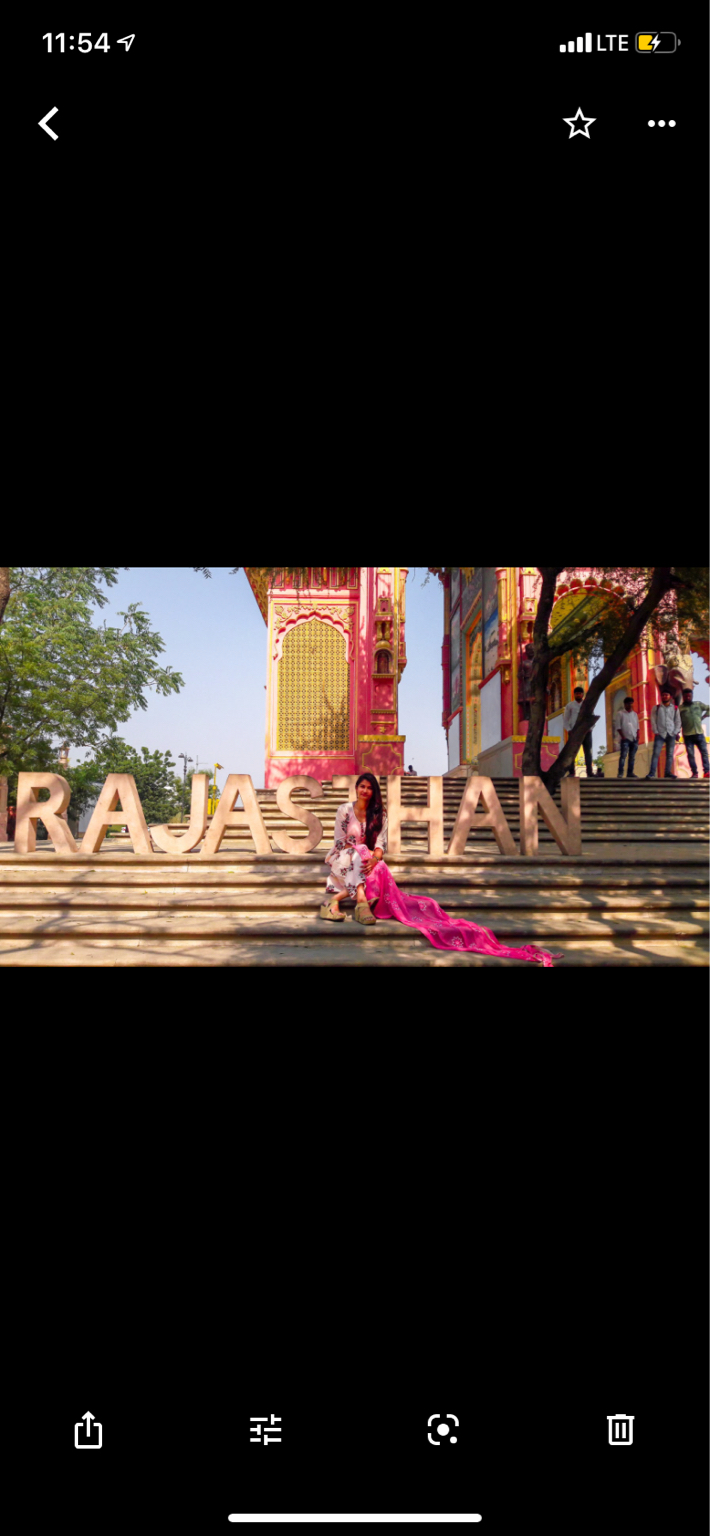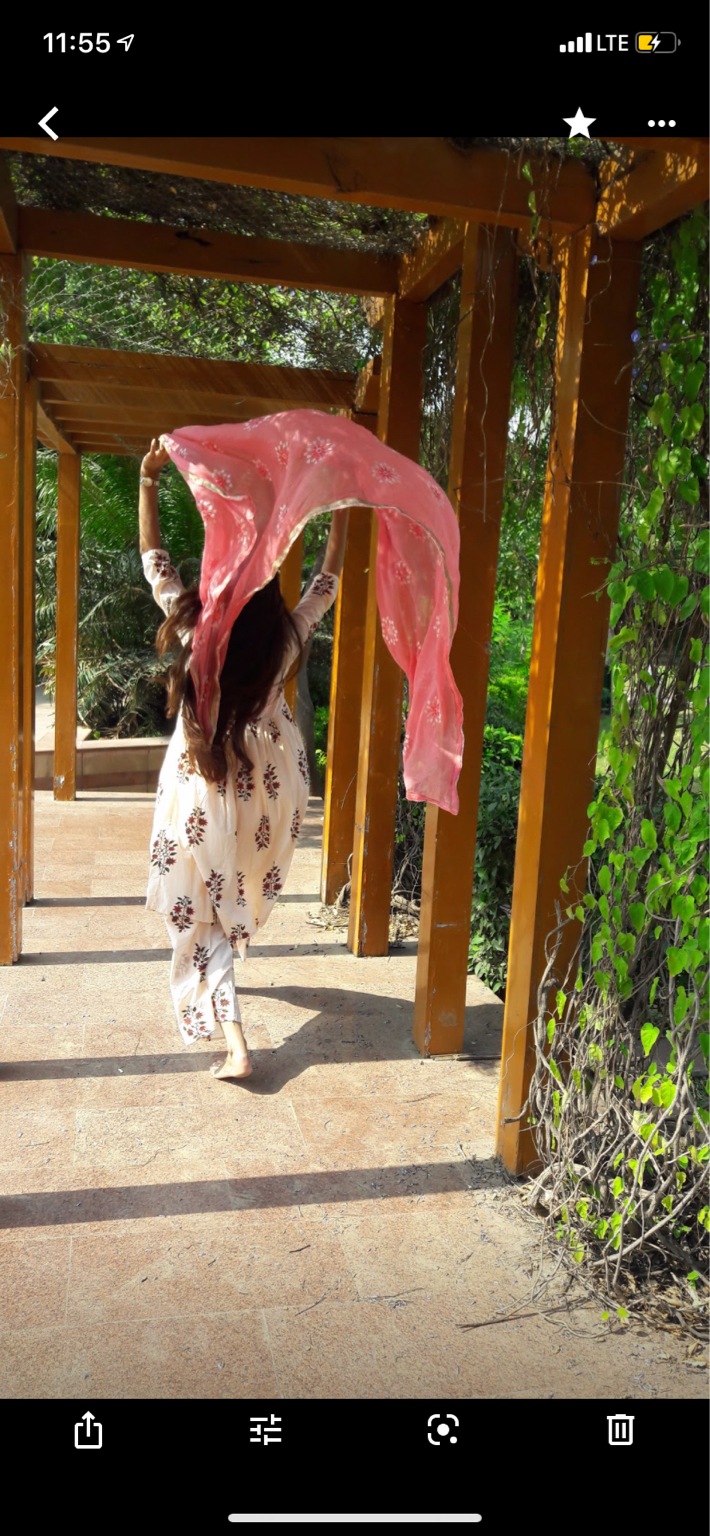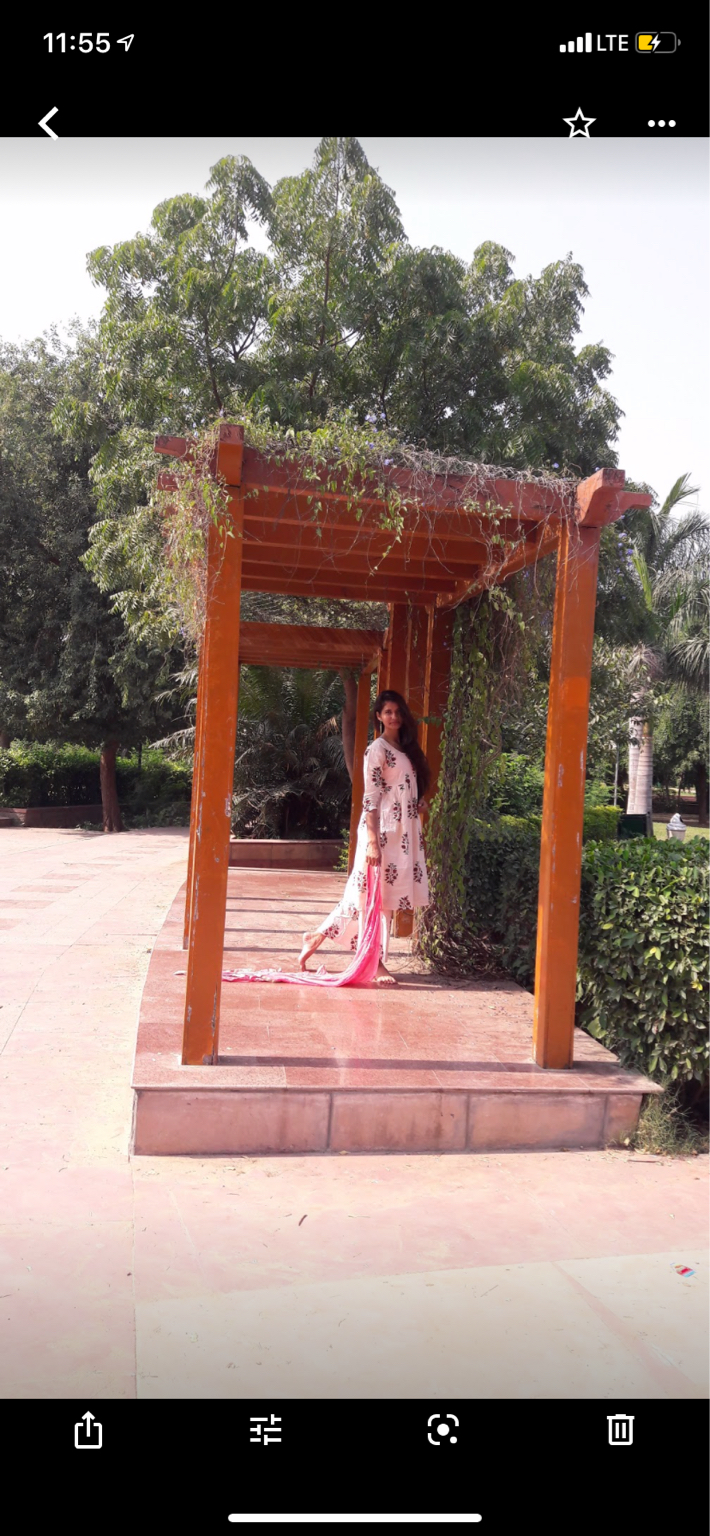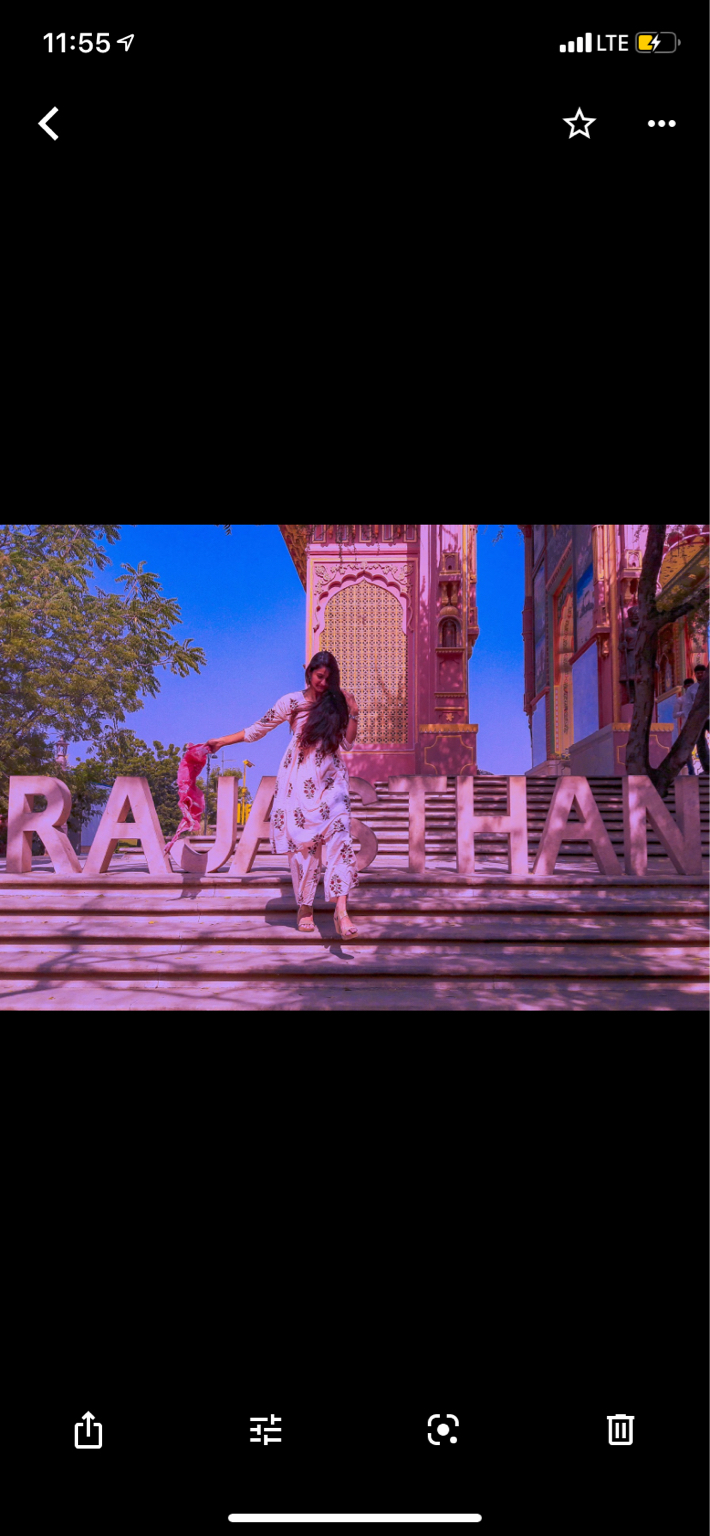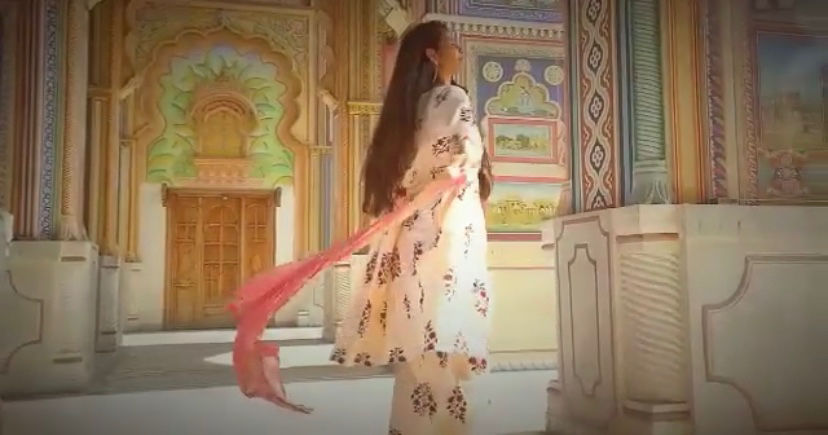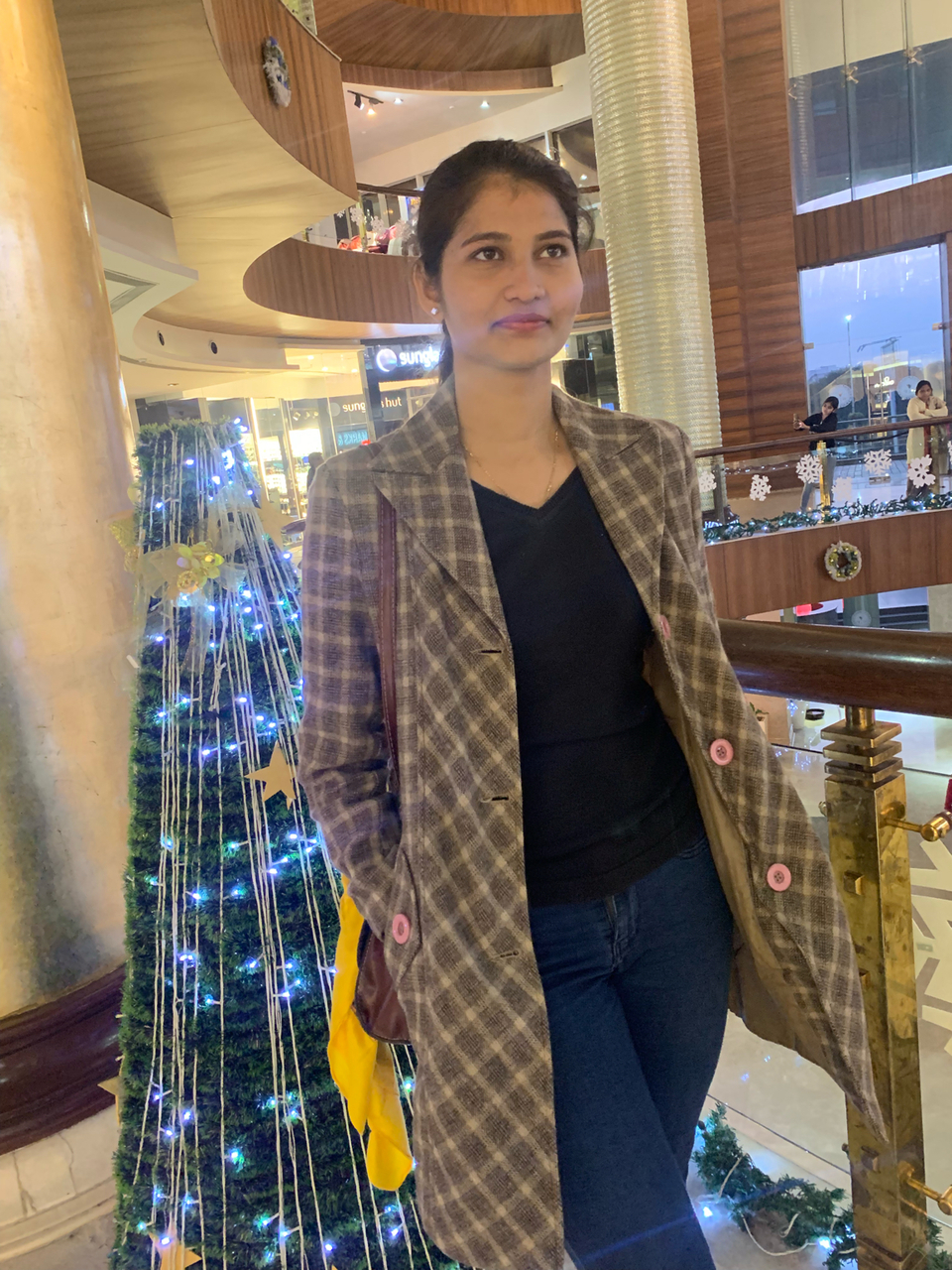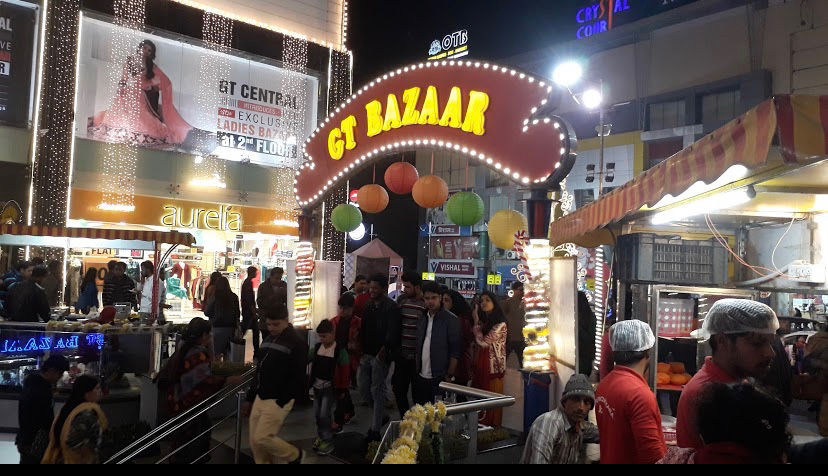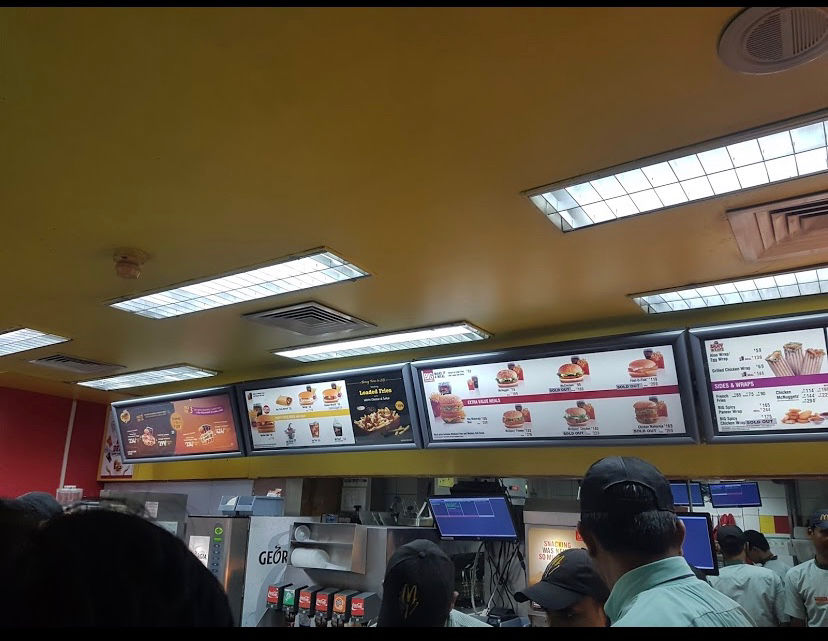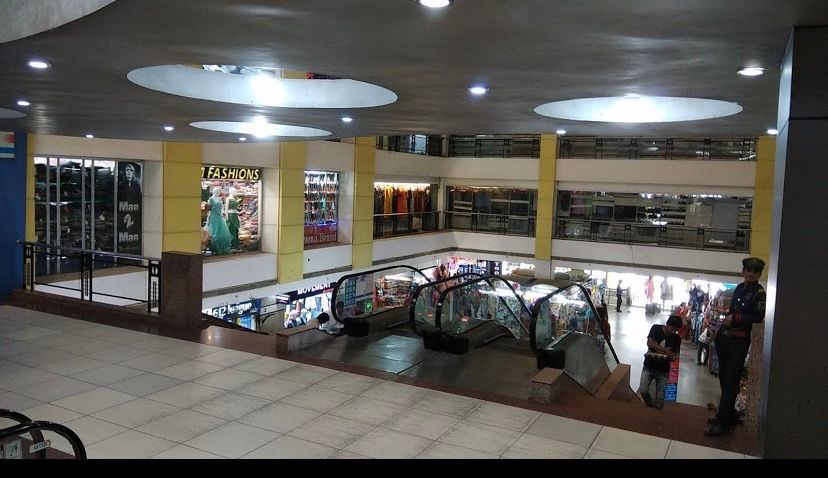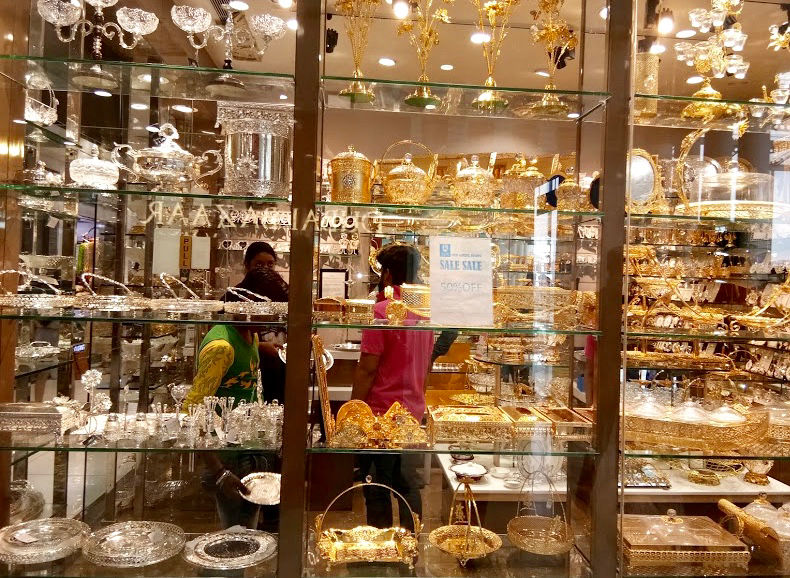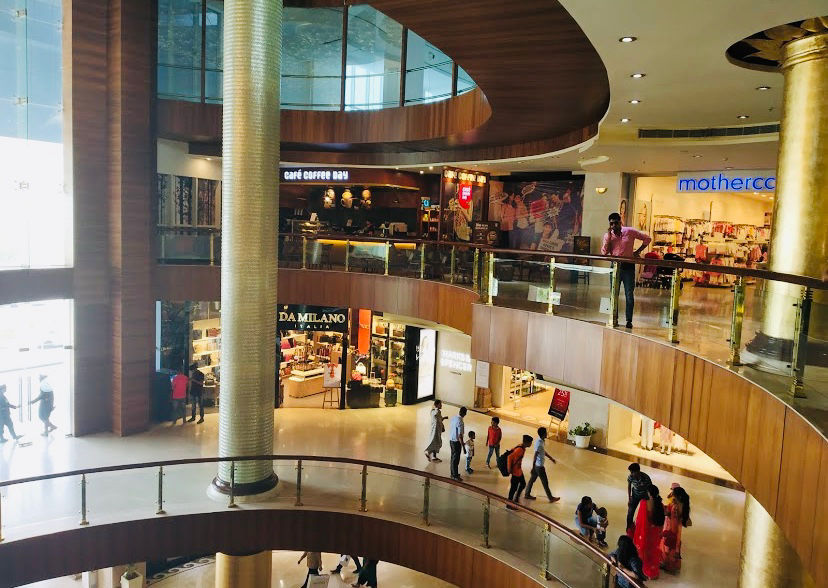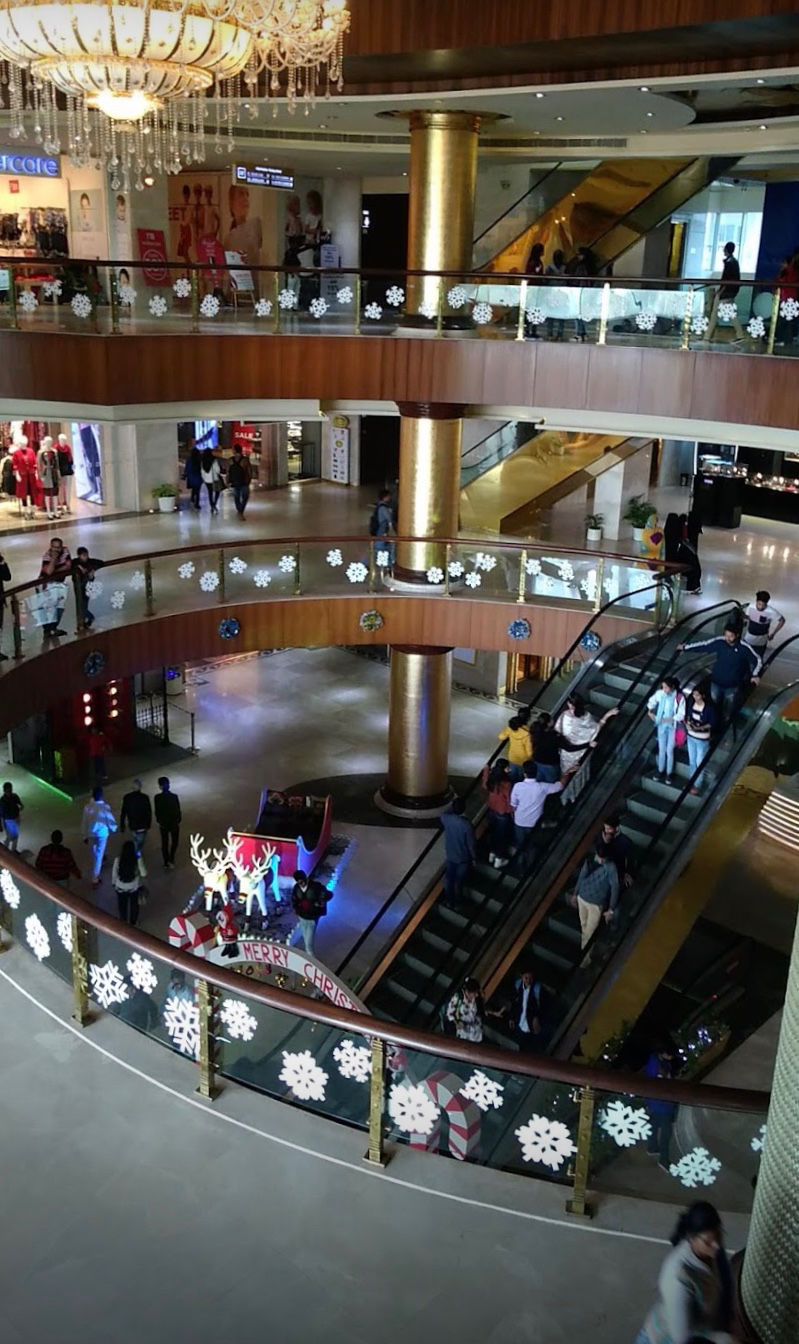 spot 4️⃣ jaipur is full of happiness...either in looking for cultural wave or in form pf precious architectures of the monuments .U ARE GOING TO BE DAMN LITTLE TIRED TODAY coz now we are entering in to the "PINK CITY"
TO avoid the traffic i will go in sequence so that nothing is missed .
https://www.instagram.com/p/B1ghzIonT6fKYXJwlJaB0BUlzAMU6Xkzst4f780/?igshid=usgep98b7sk2
a)you can enter HAWAMAHAL from badi chaupar .
there a ticket counter inside it
cost around 80rs for adult
10rs for students
explore hawamahal from inside as well from the terrace of cafe!
the view really worth the price of ur coffee there!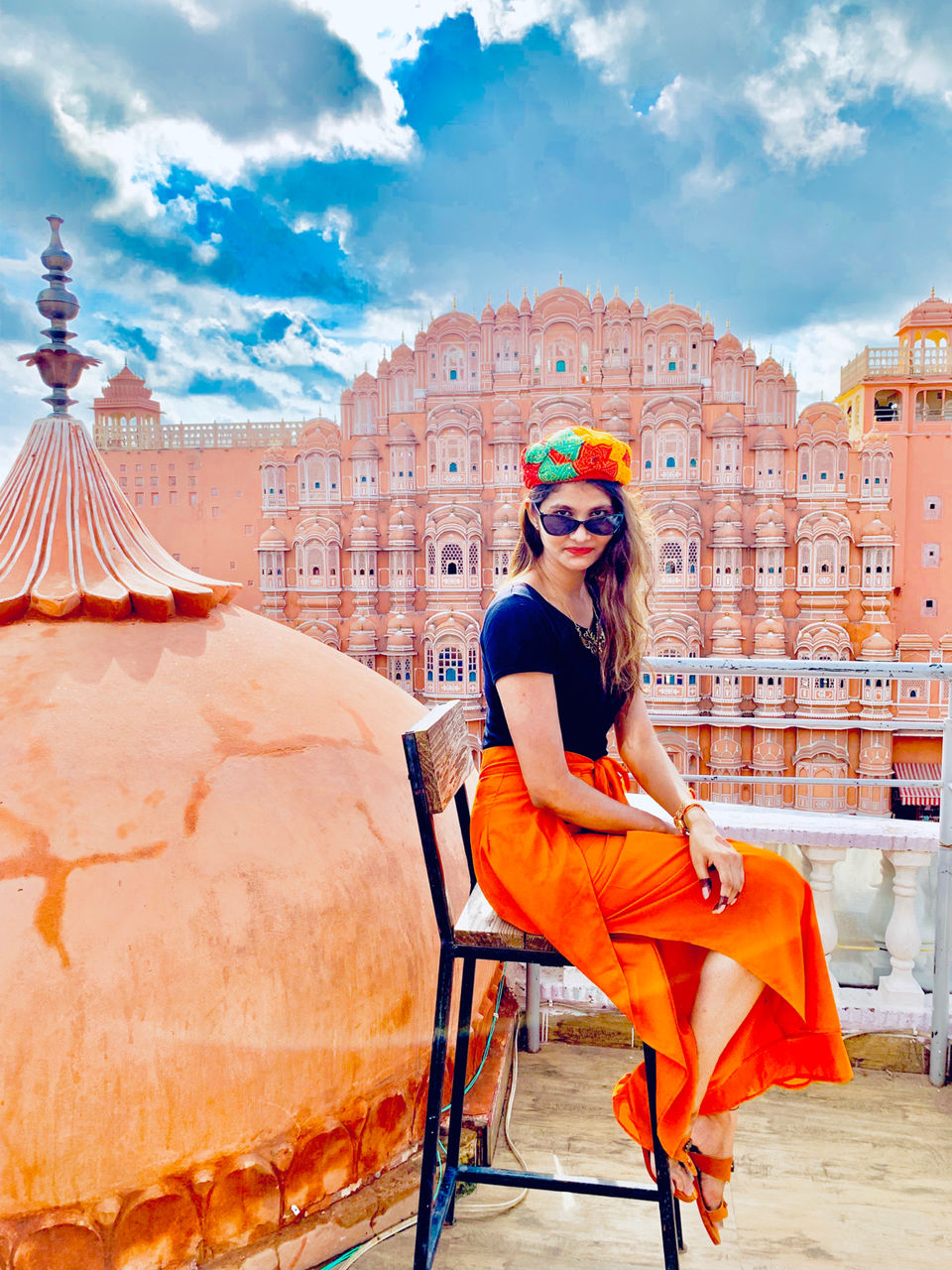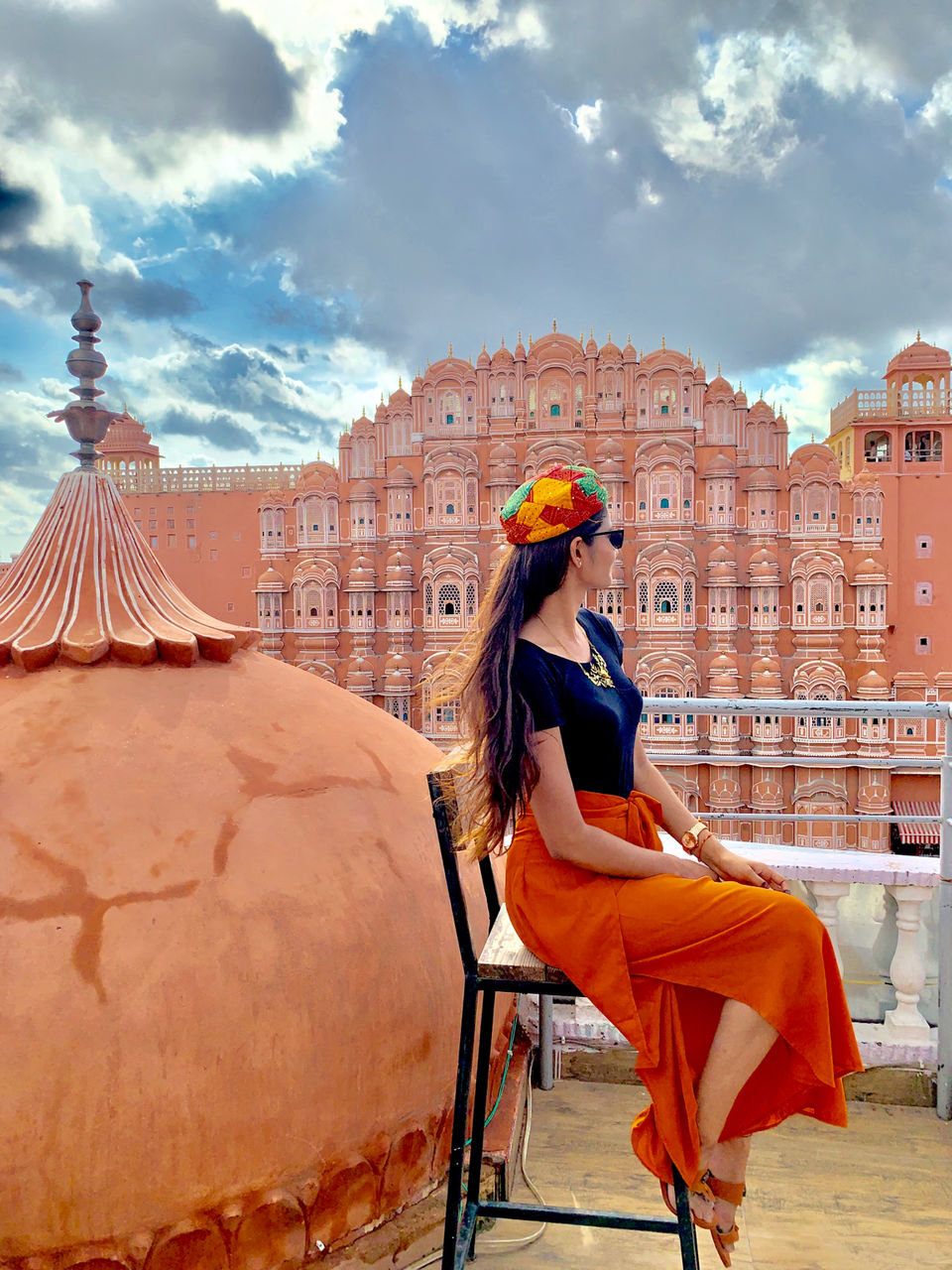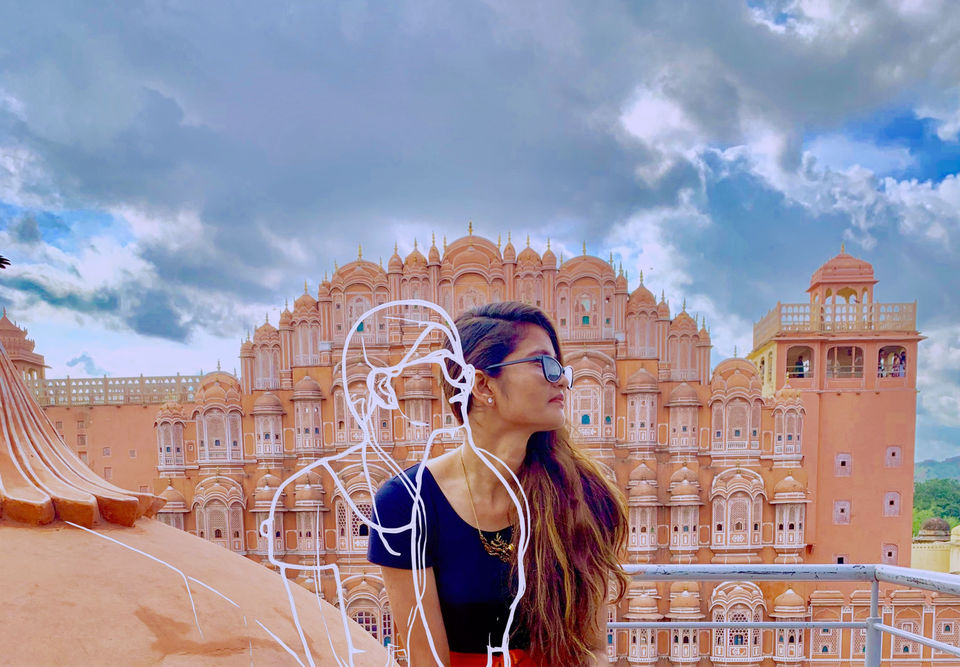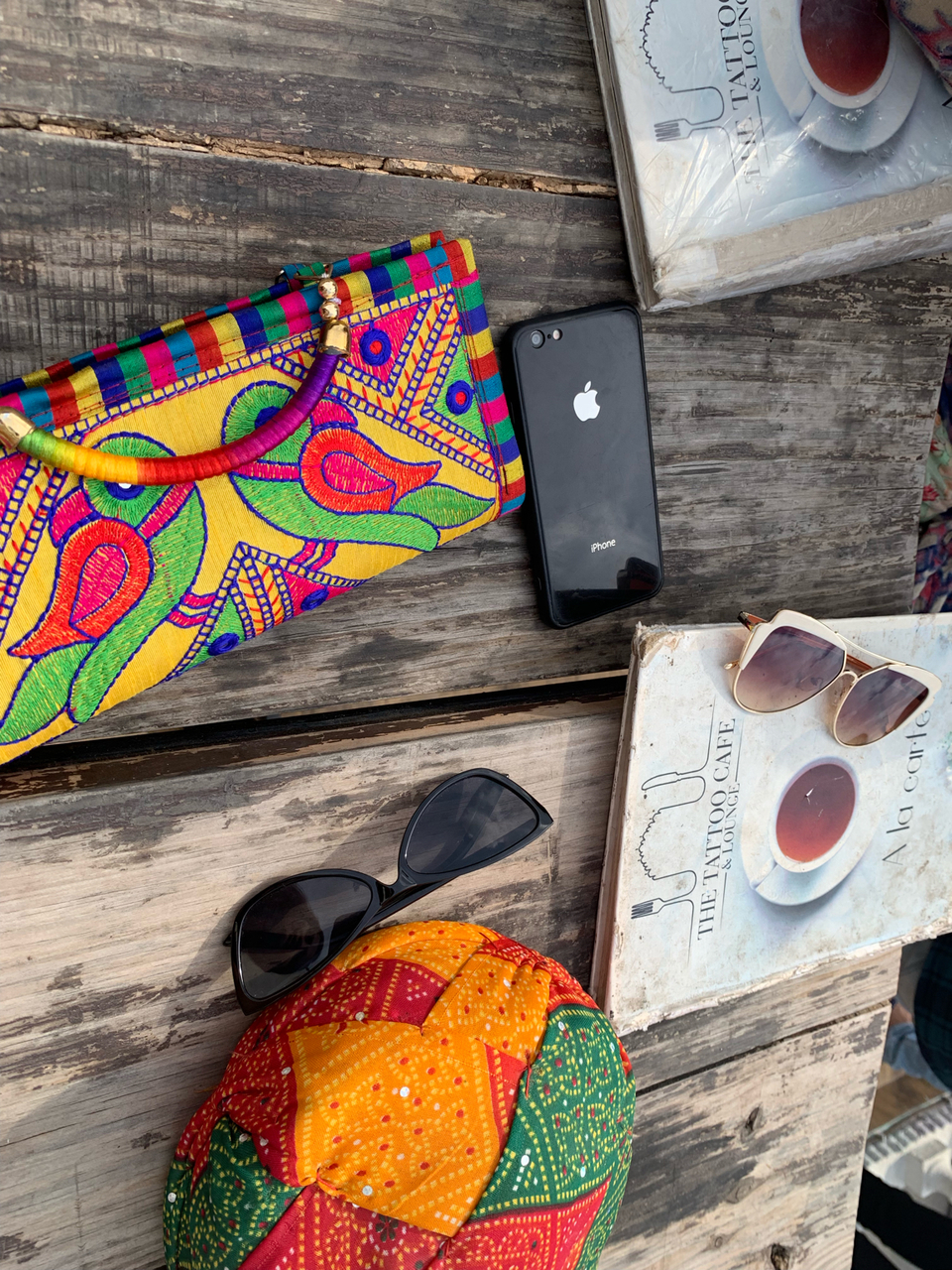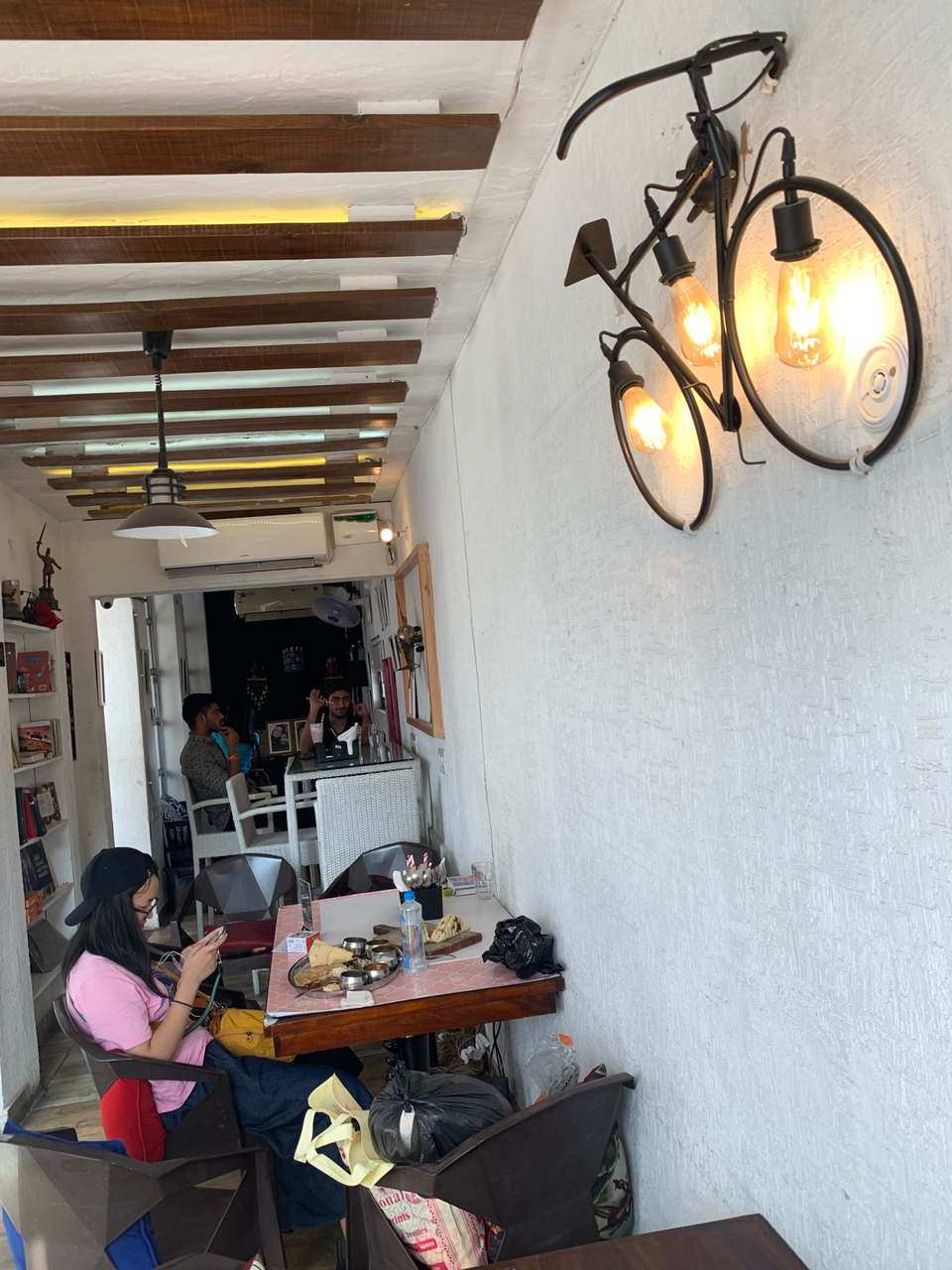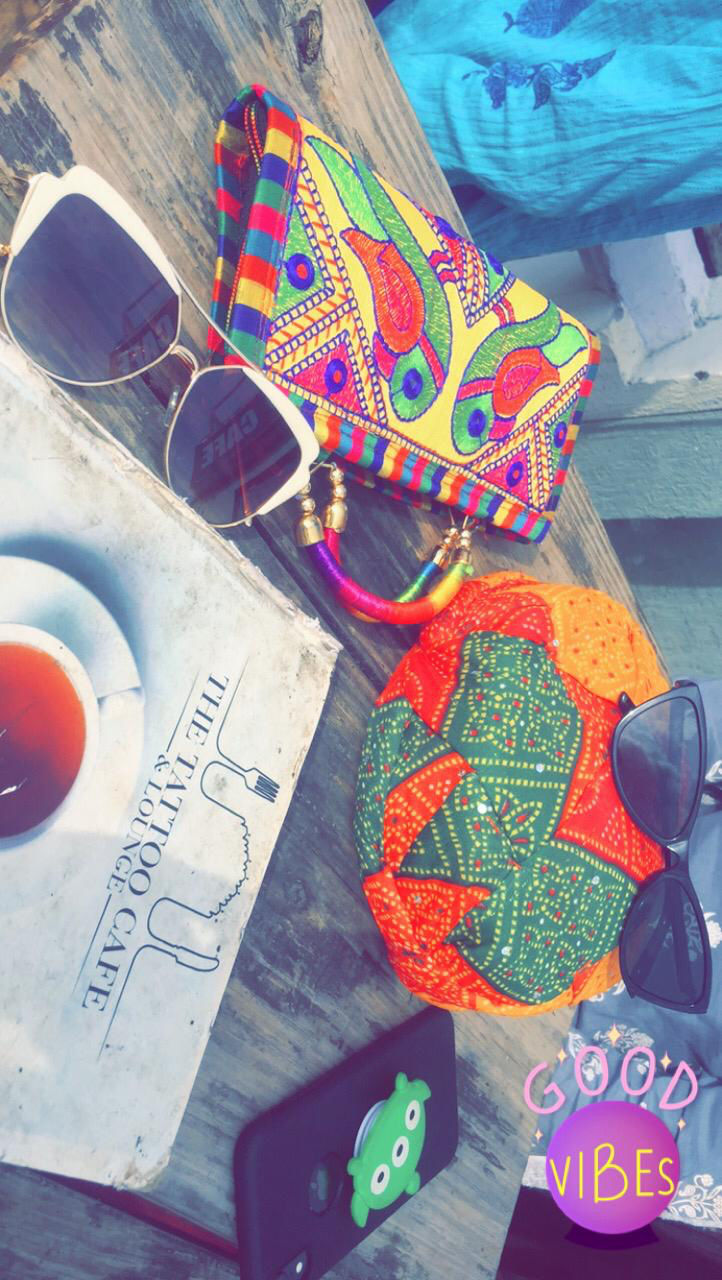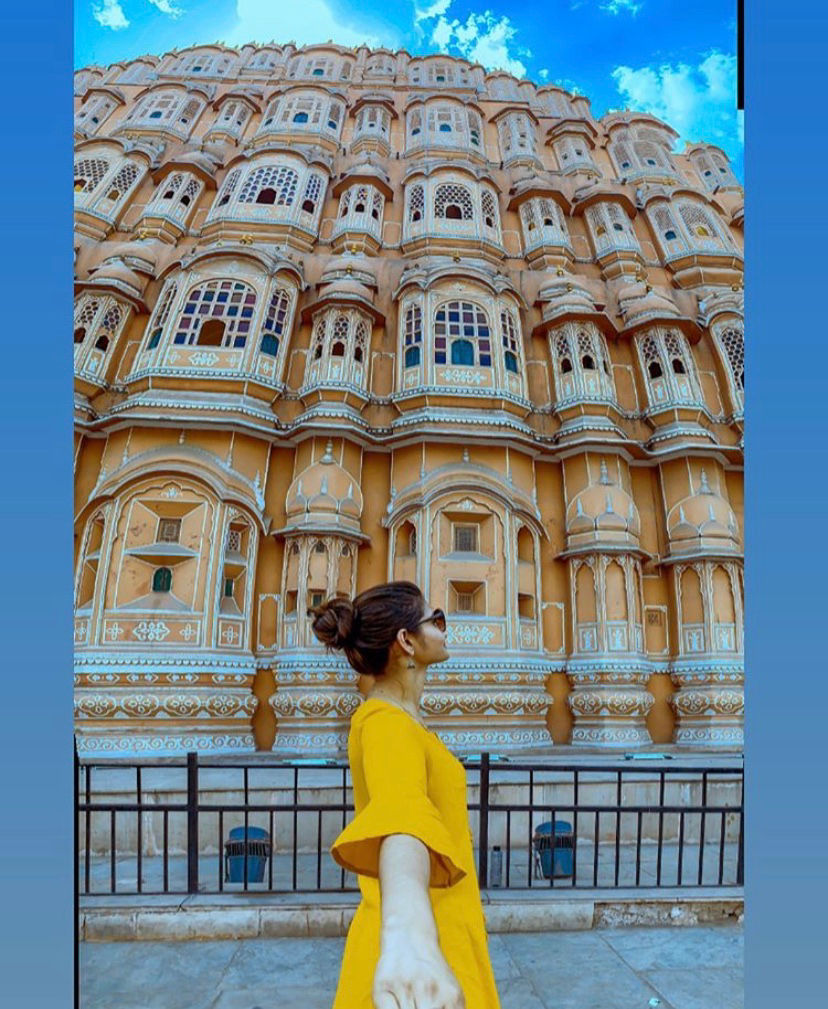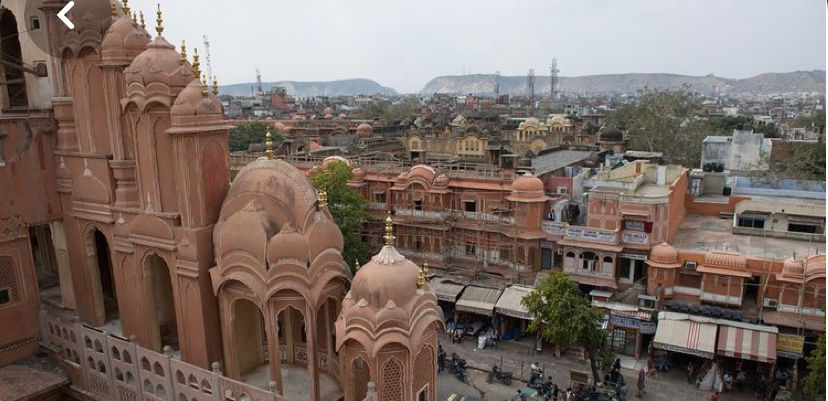 spot 5️⃣????
https://www.instagram.com/p/BqHTXECnjGZQjLgqgfgD9jmDLiMv3TeLpEyZJ40/?igshid=1gwyv6m26e5fc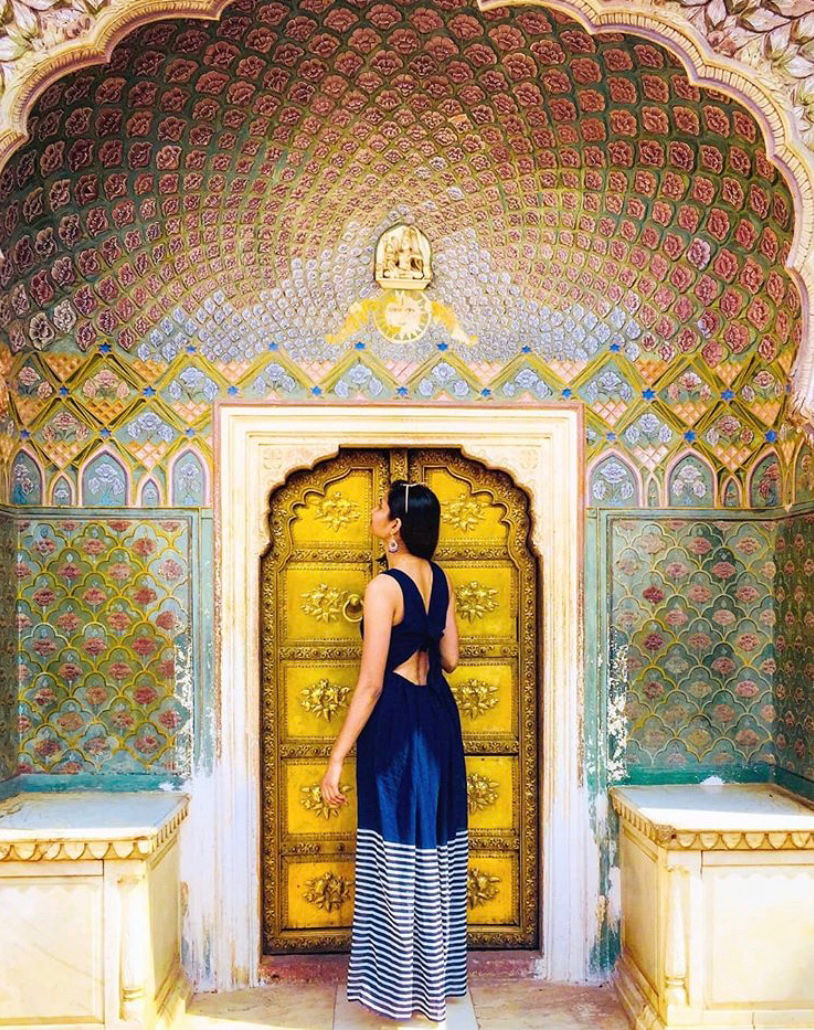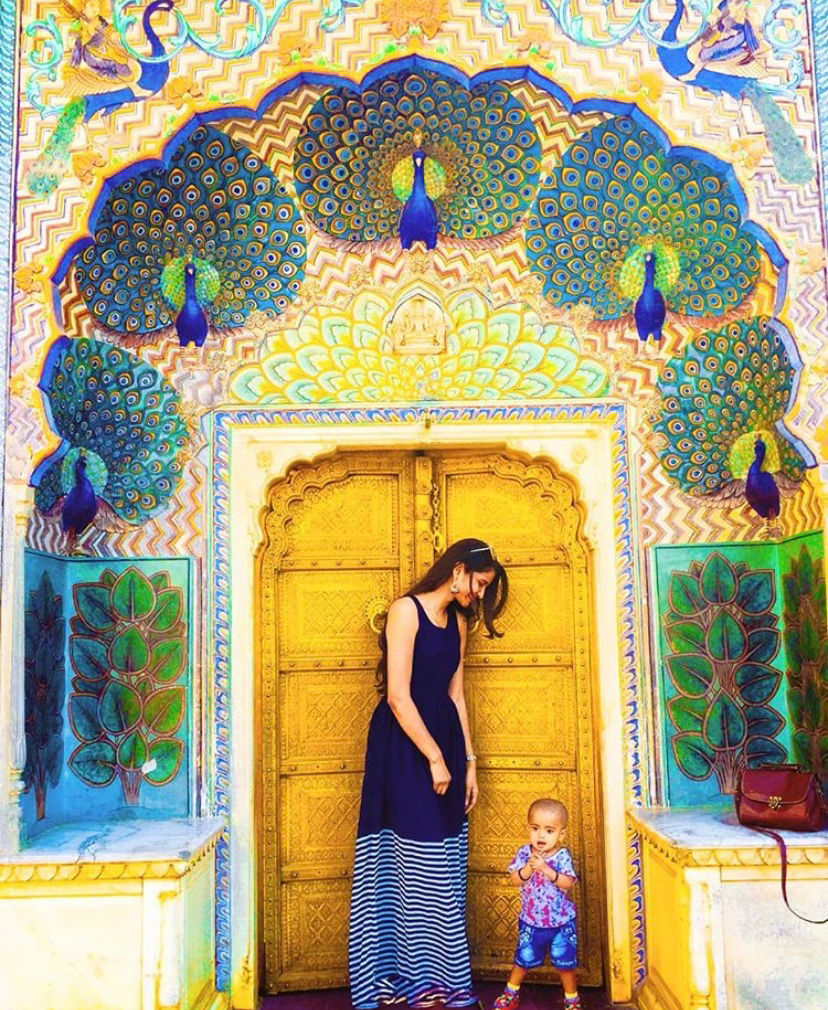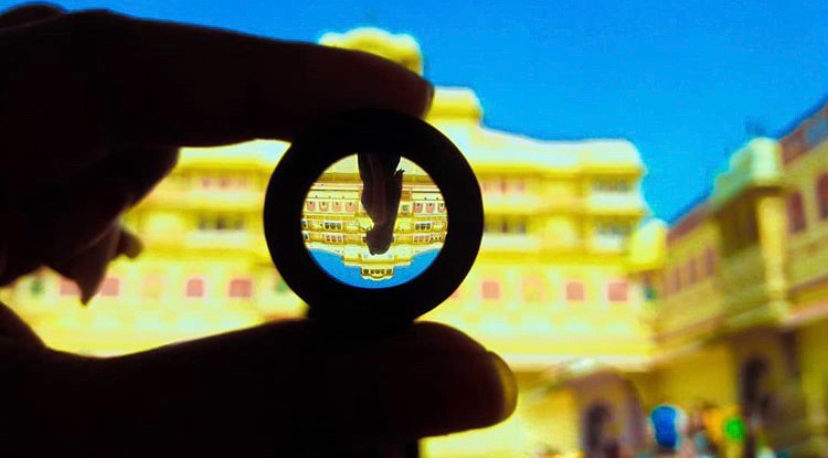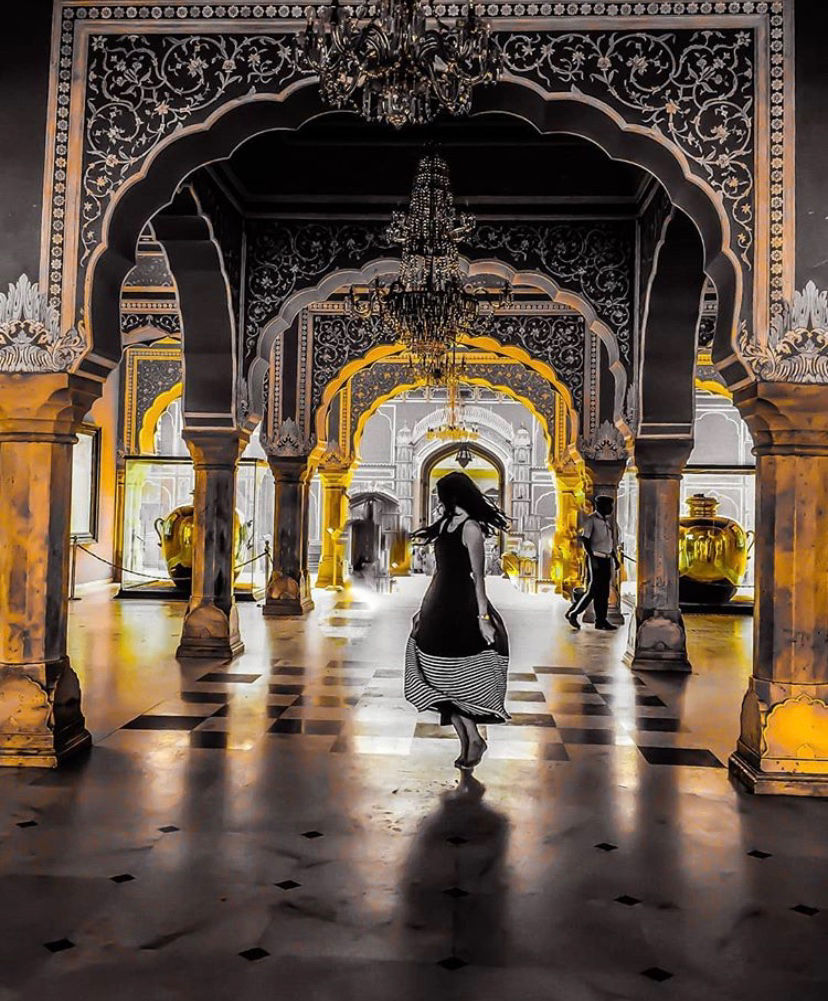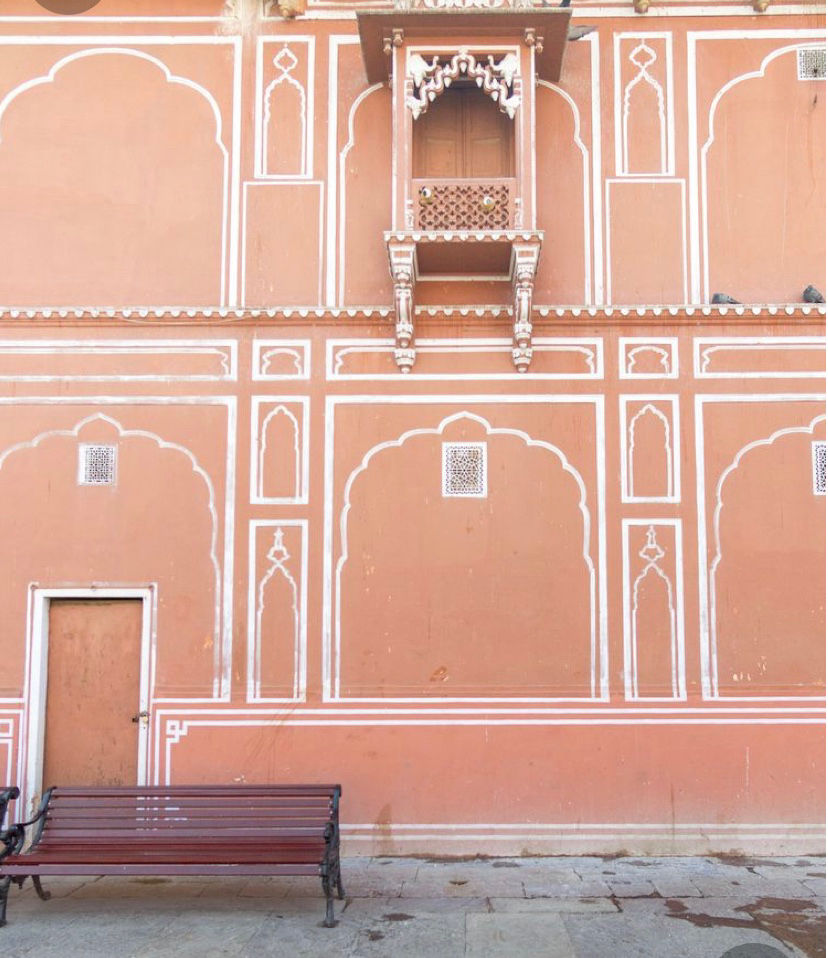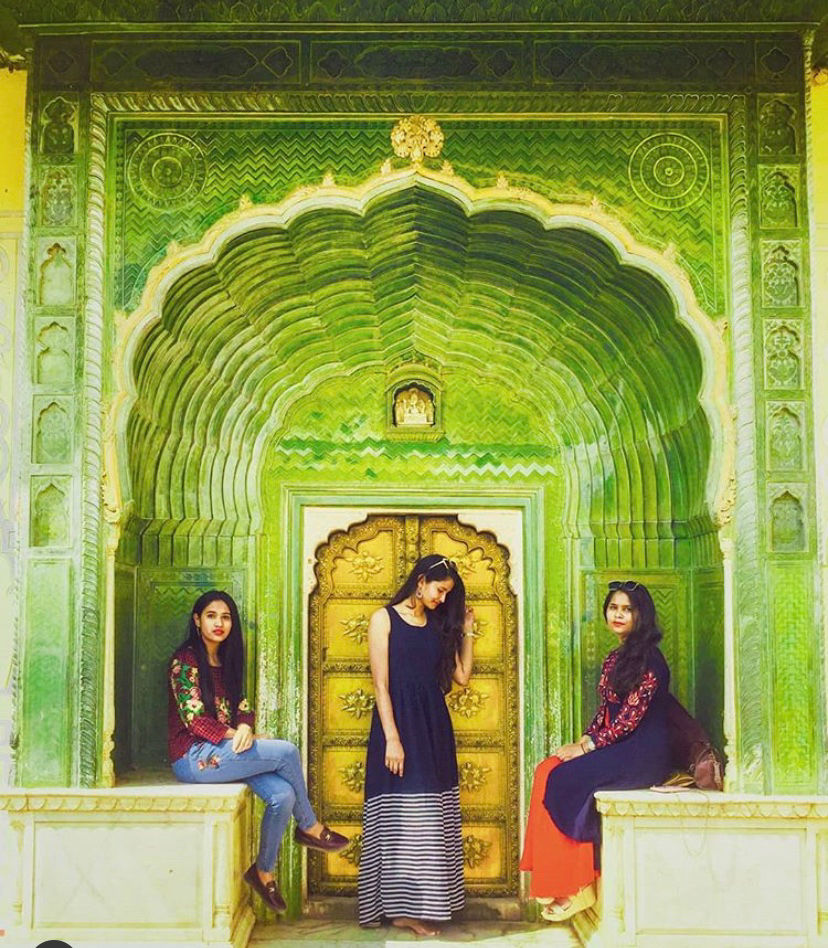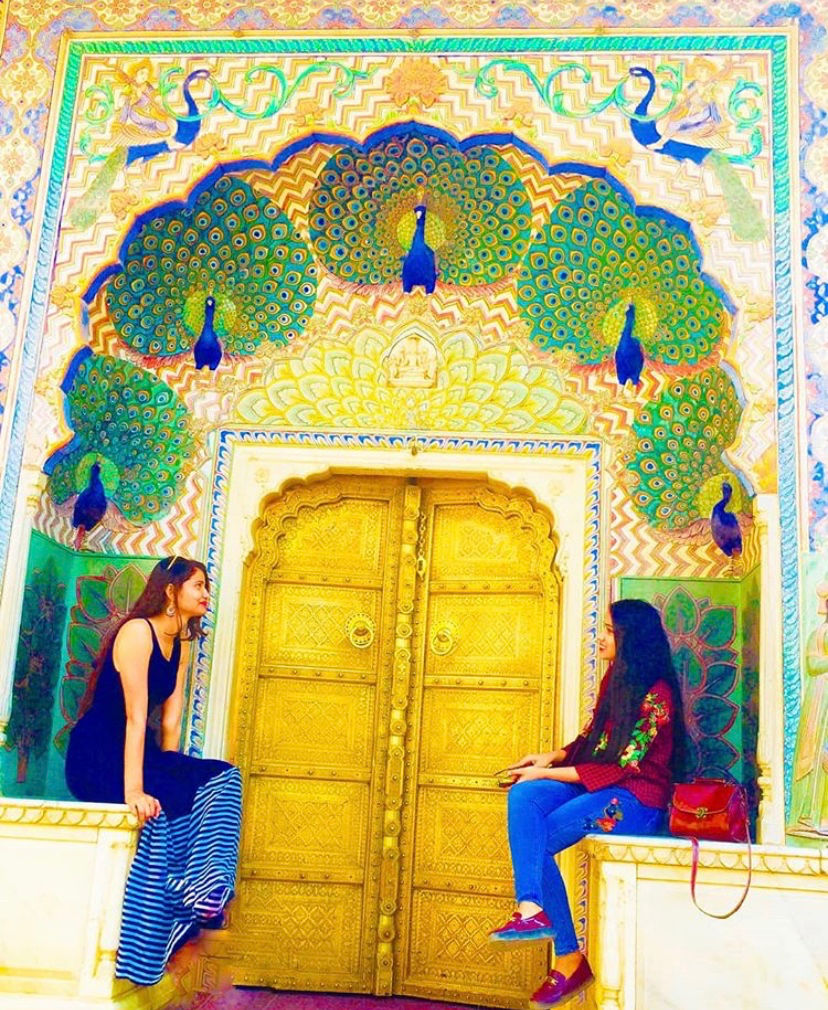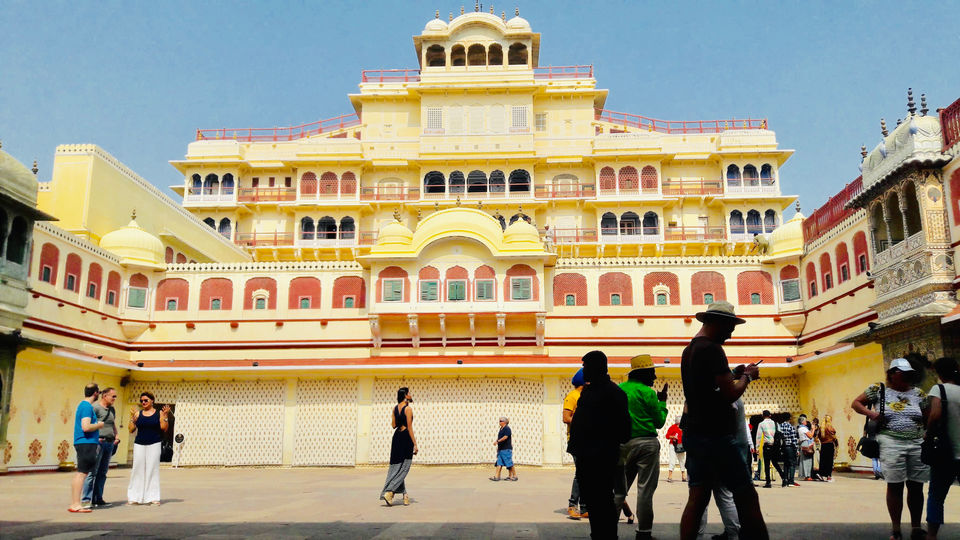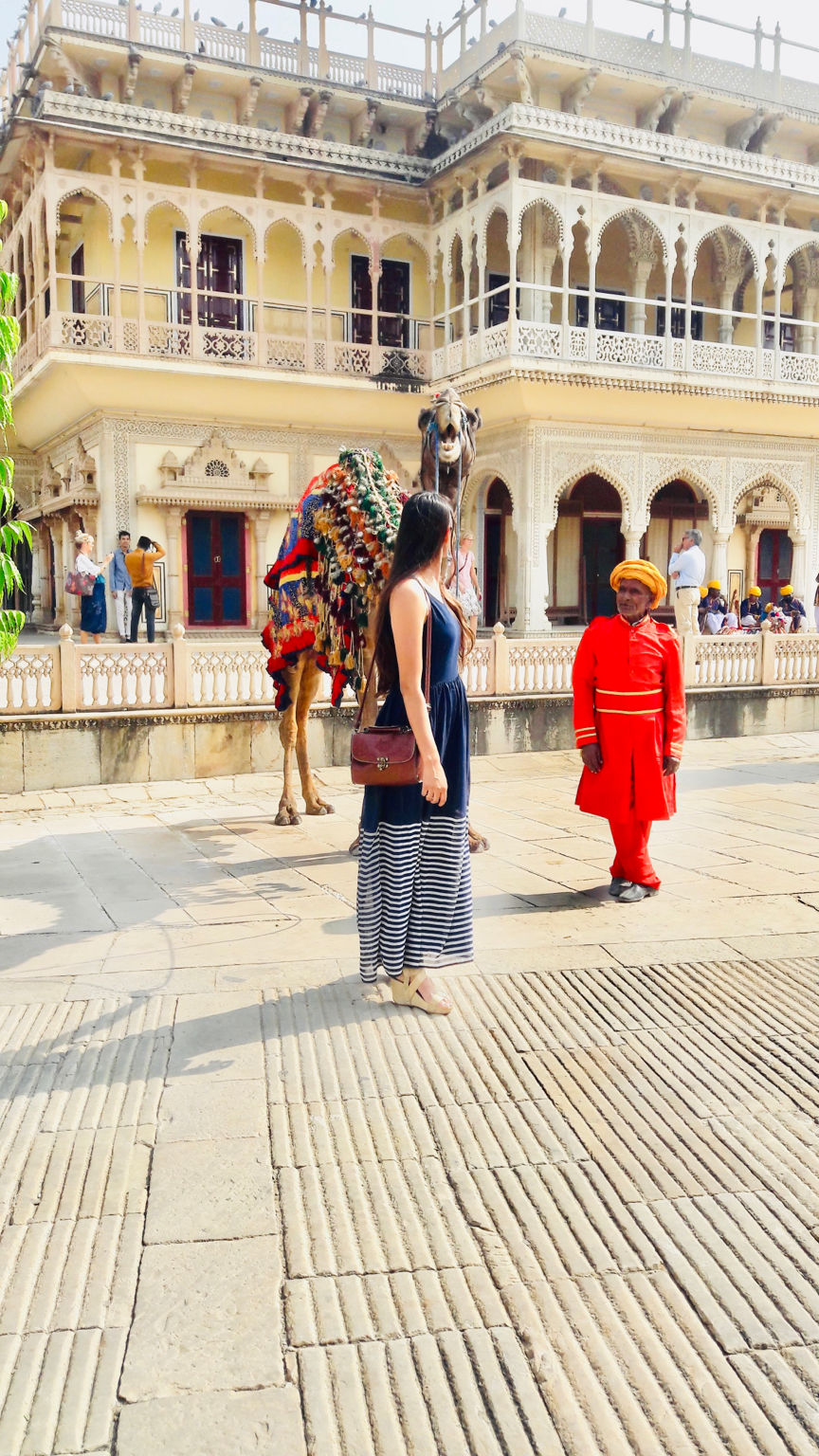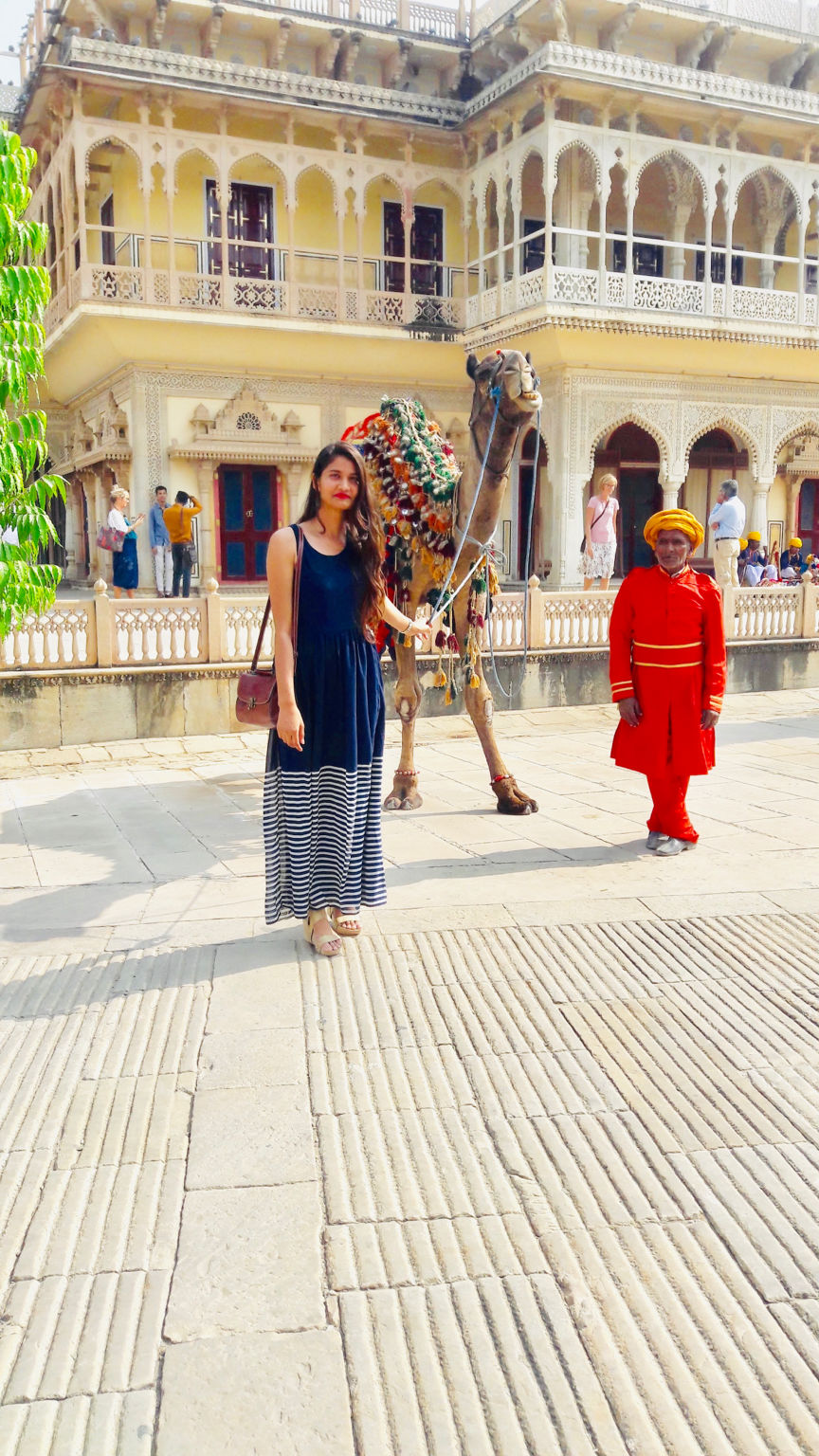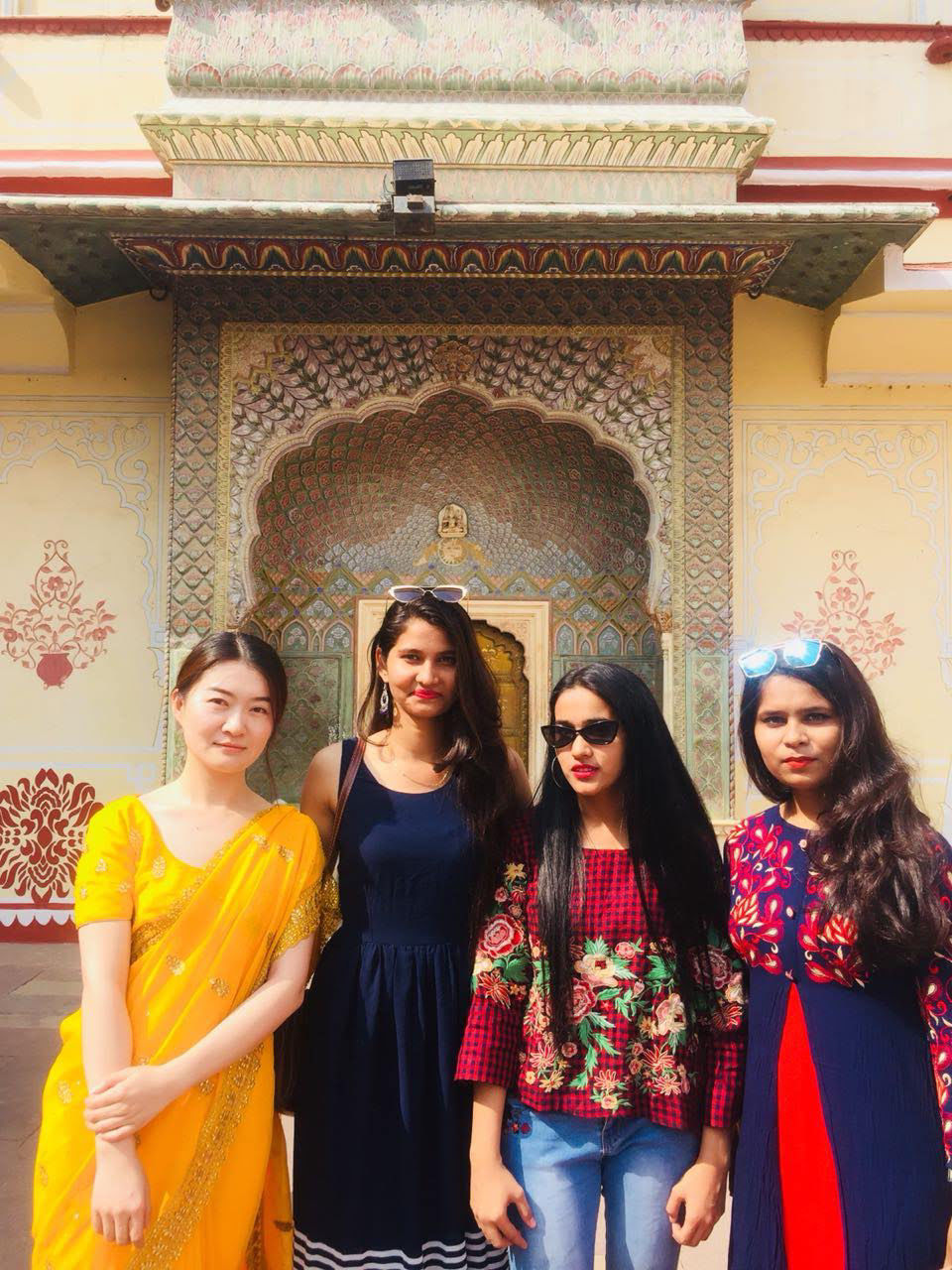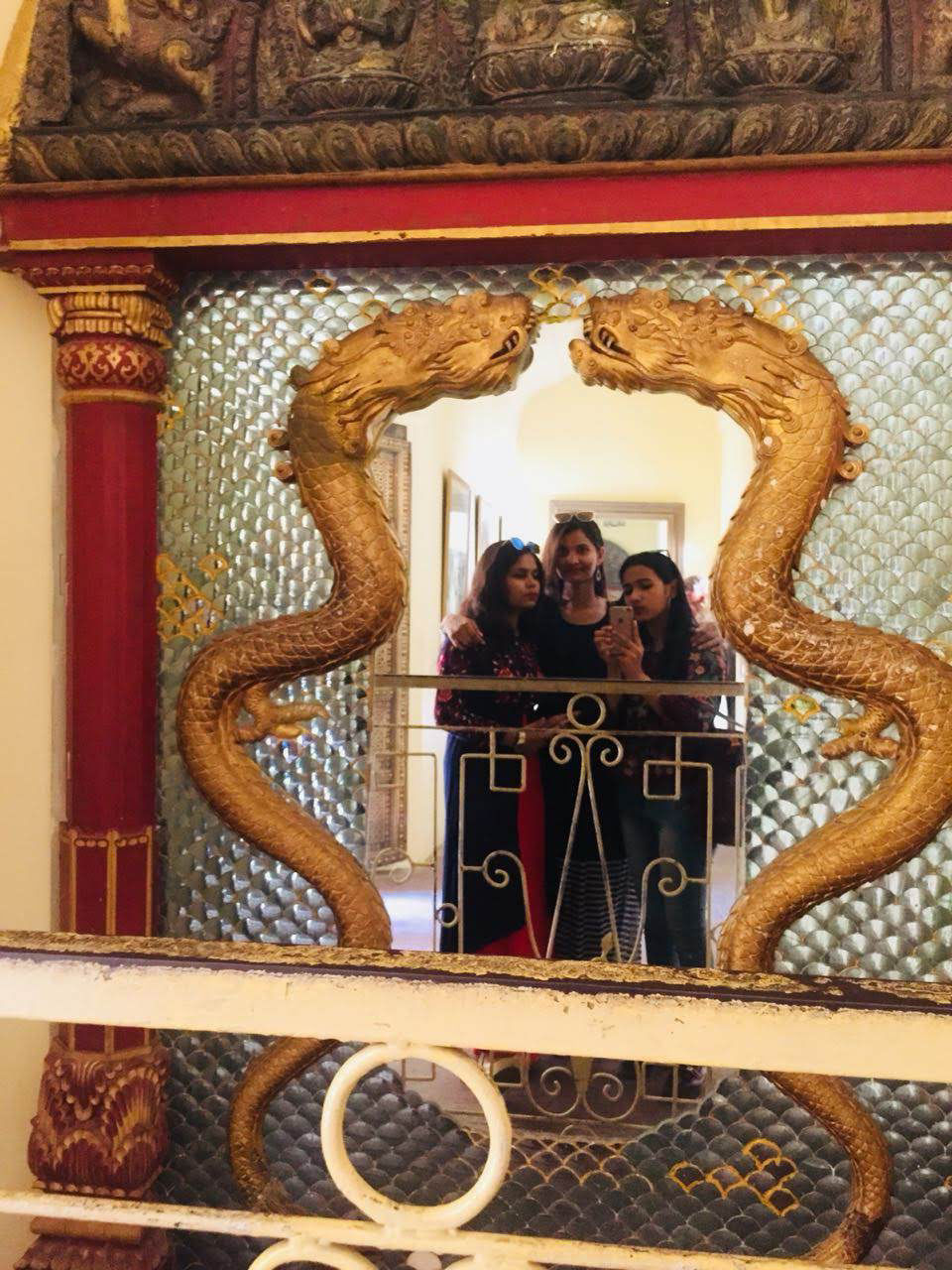 spot6️⃣
https://www.instagram.com/p/BqHTXECnjGZQjLgqgfgD9jmDLiMv3TeLpEyZJ40/?igshid=1gwyv6m26e5fc
for capturing the most alluring instagammable spots.. here are the pictures...
and if u are a person like me who loves to to know more bot the architecture, hidden things, way to raja rani house, how they go here n there how they do this and that khajane ki khoj like one ,mysterious one!?! , go touch the walls, feel the culture live in the moment take a breath look around and observe the aurA ..see how beautiful the old engineers designed the rooms,hall, how in such hot wheather they still have such breeze of air in their rooms through lots of small windows ....they are so royal and again u can spot the RANi as well coz she is very down to earth ,she keeps on visiting and working for some NGO in the palace and may be u r lucky enough that u spot her in the middle of the crowd.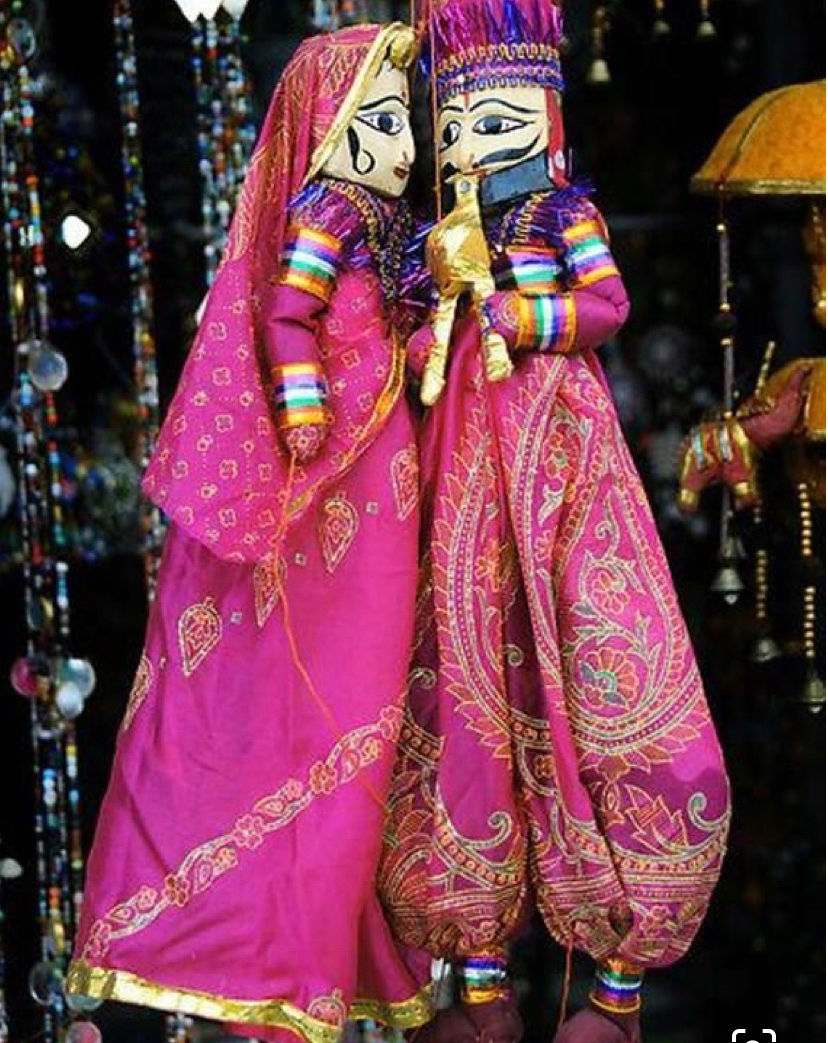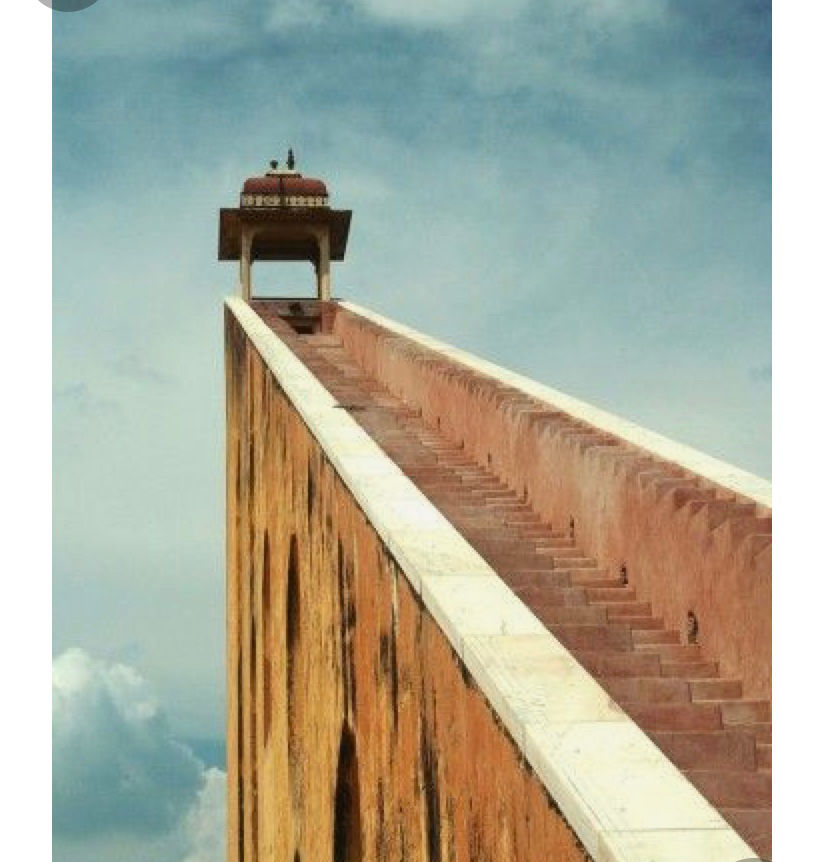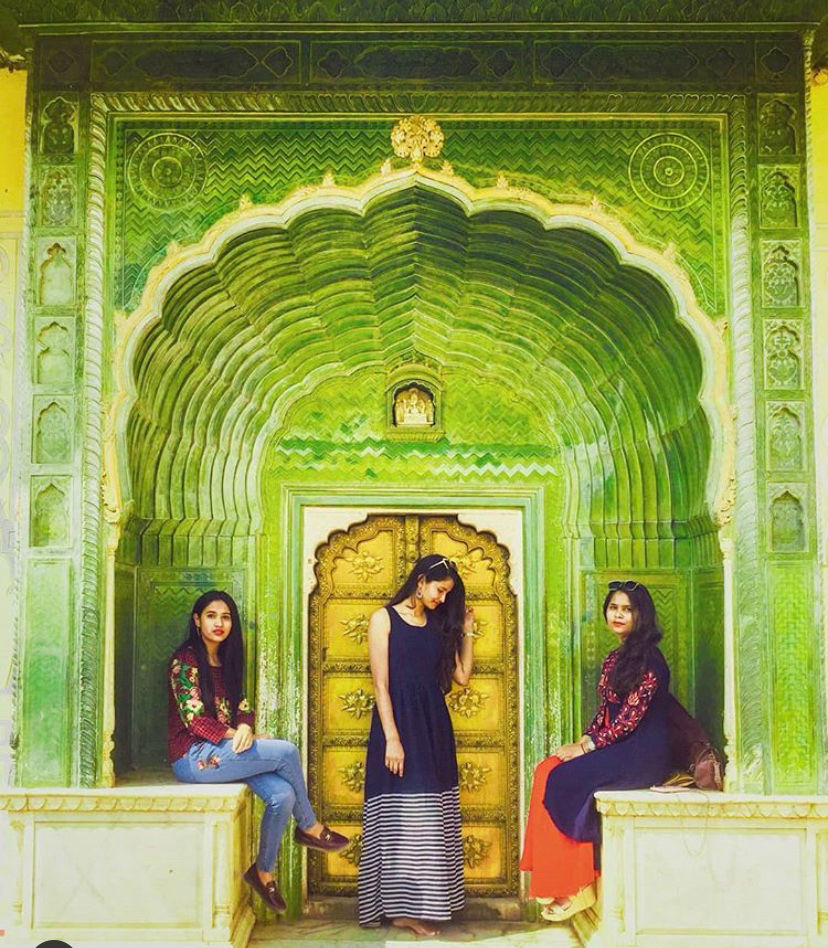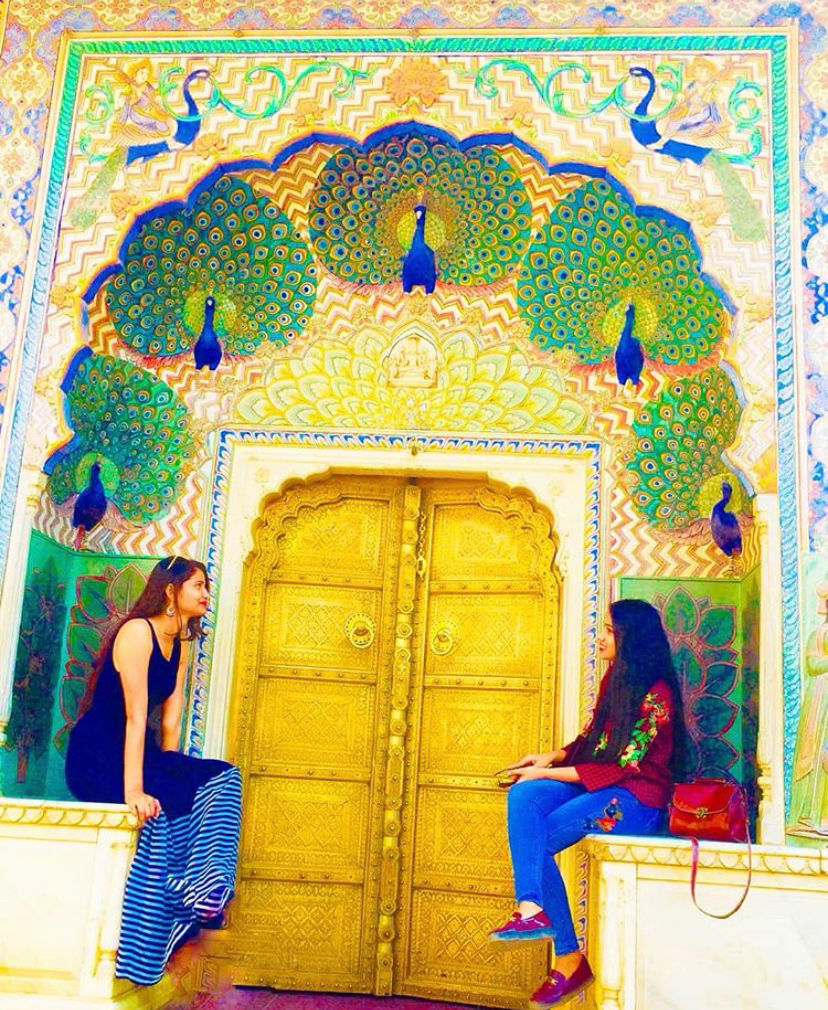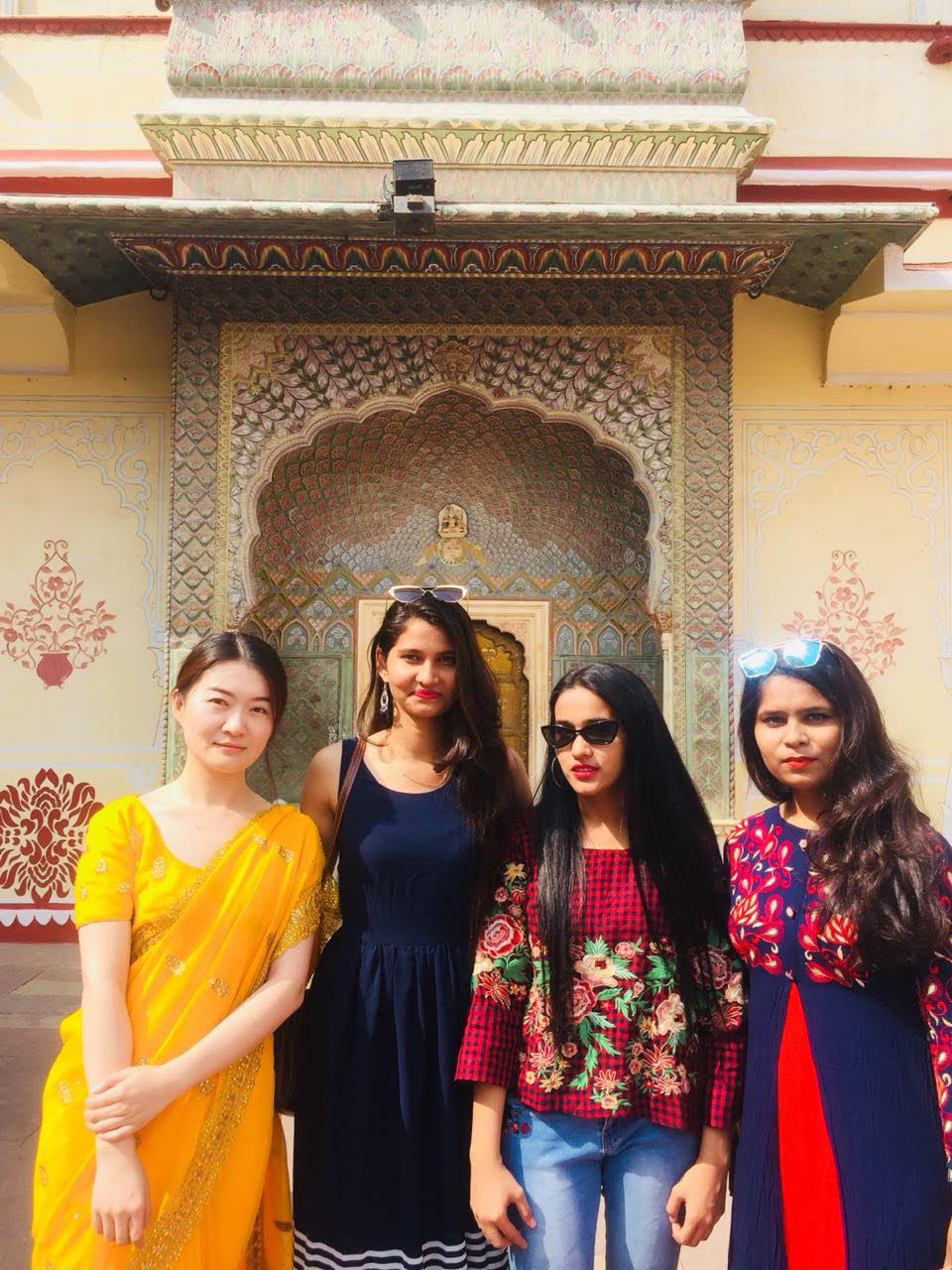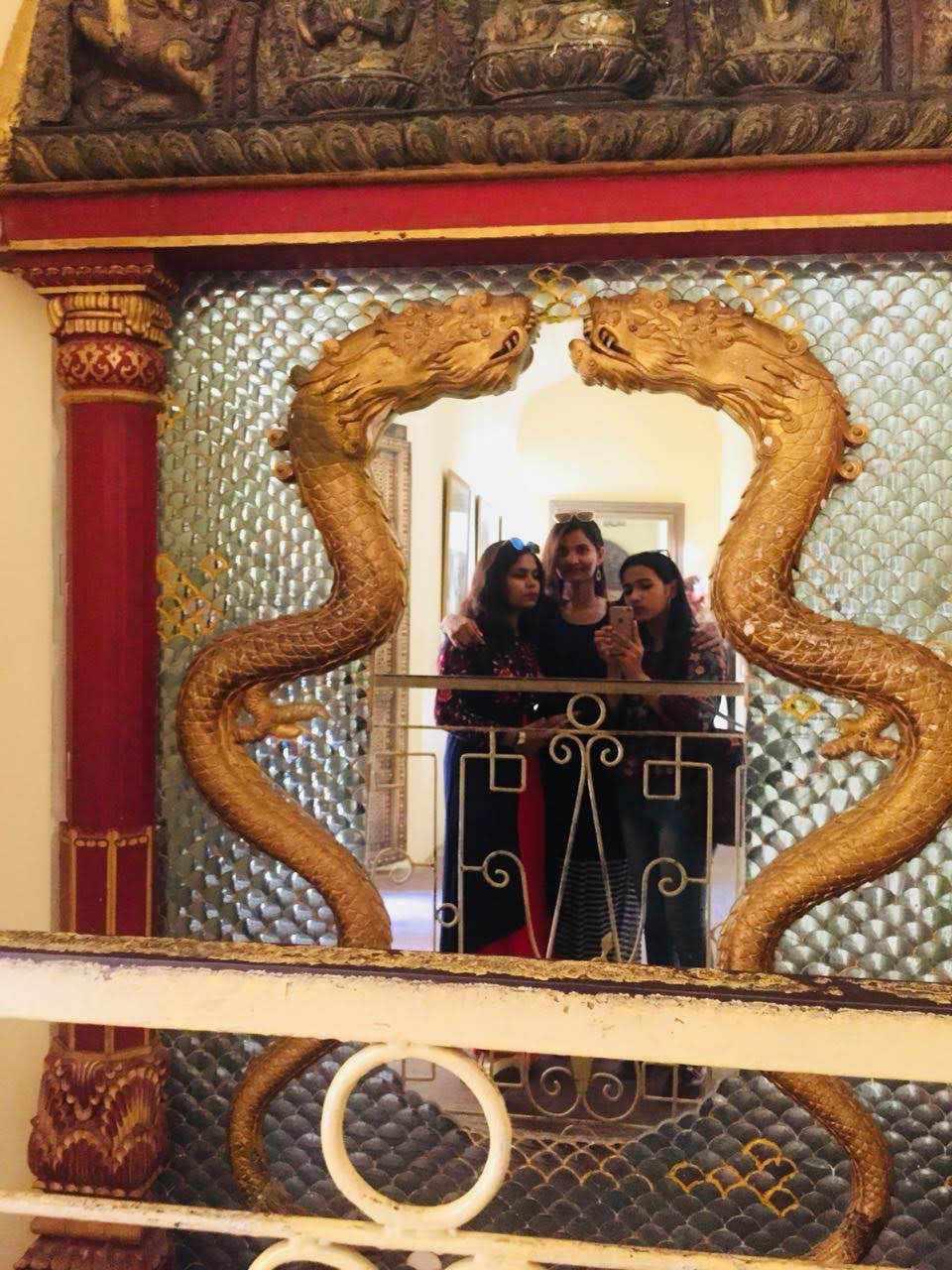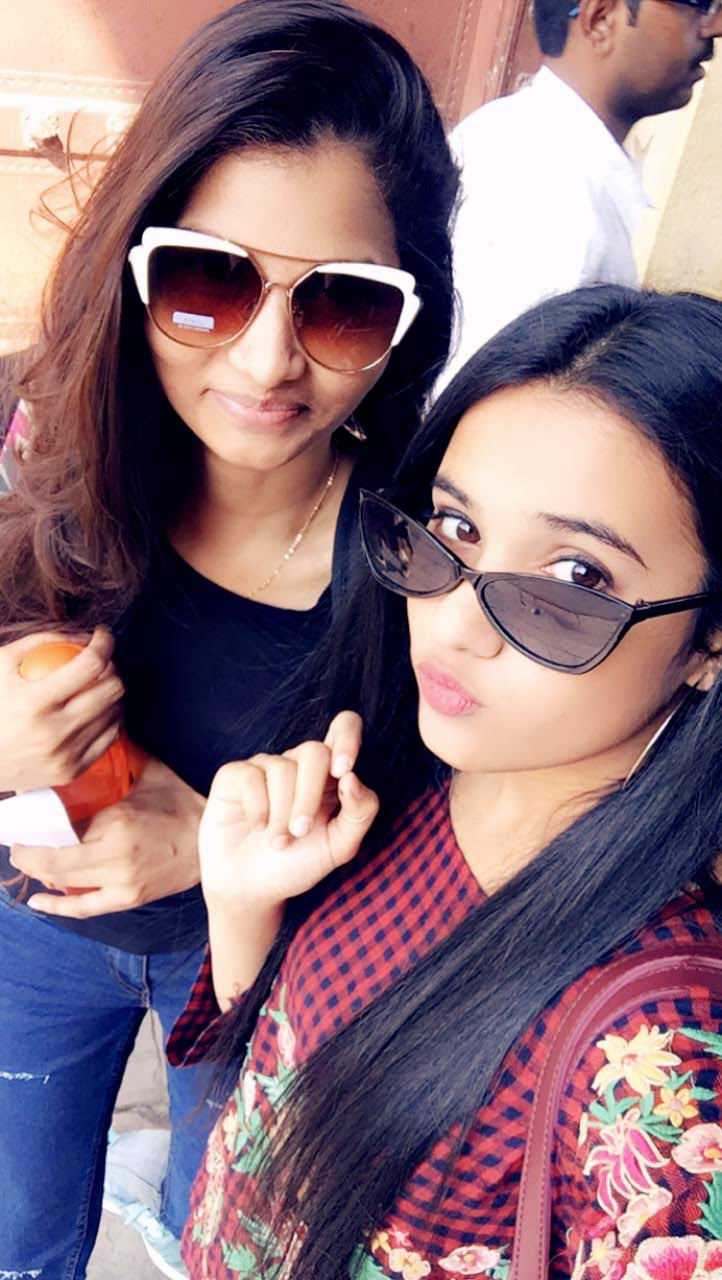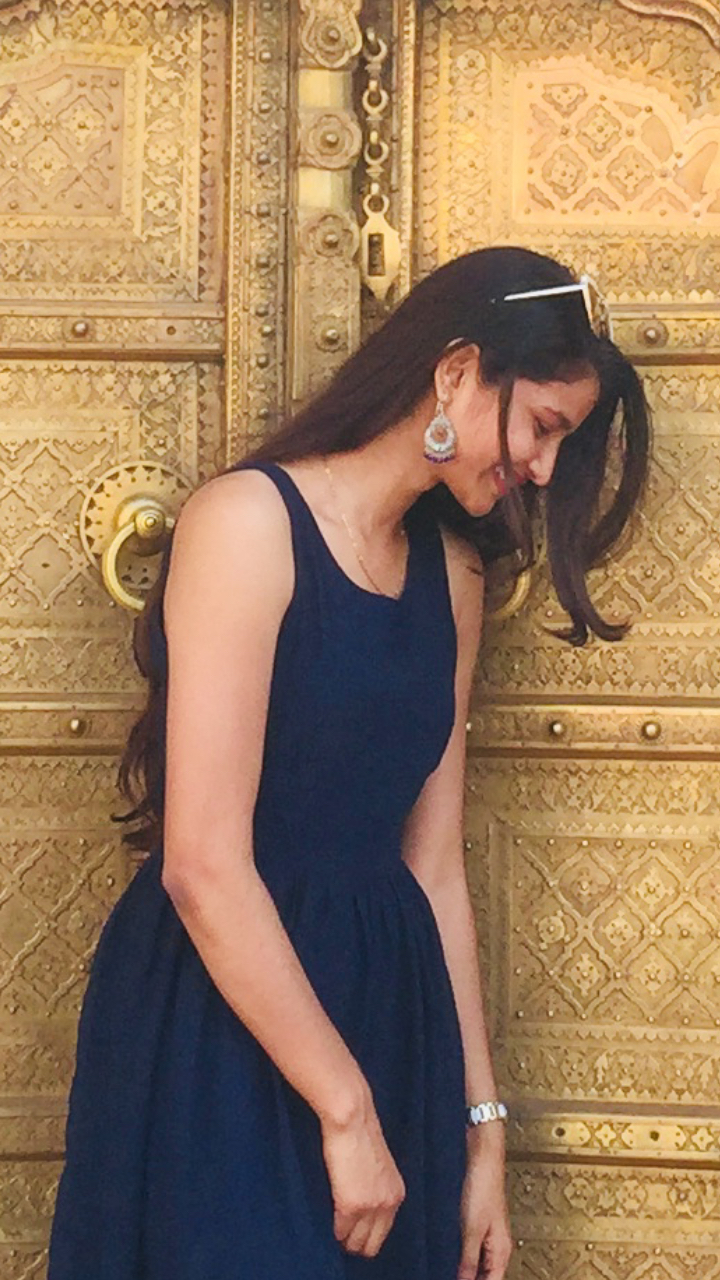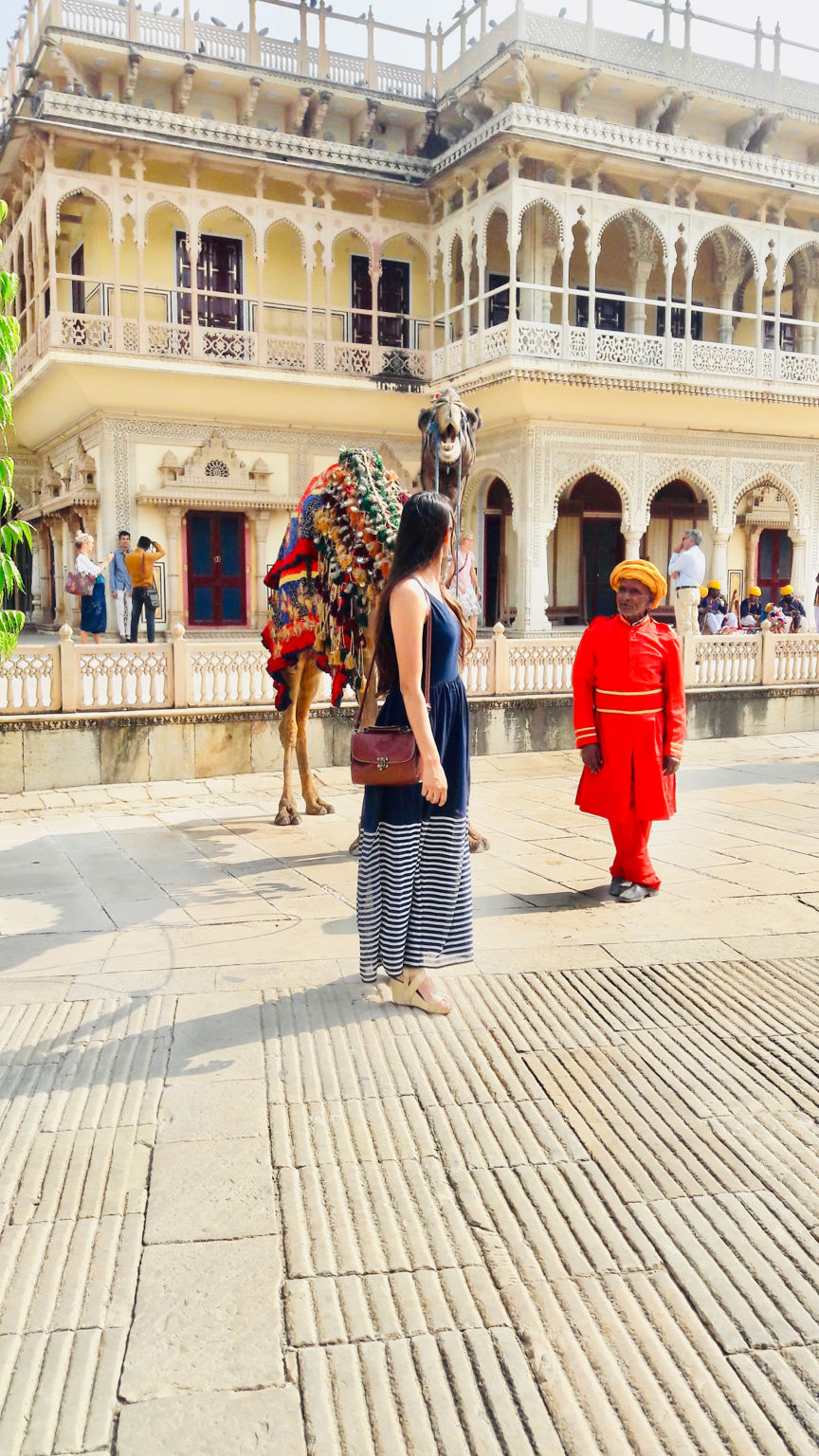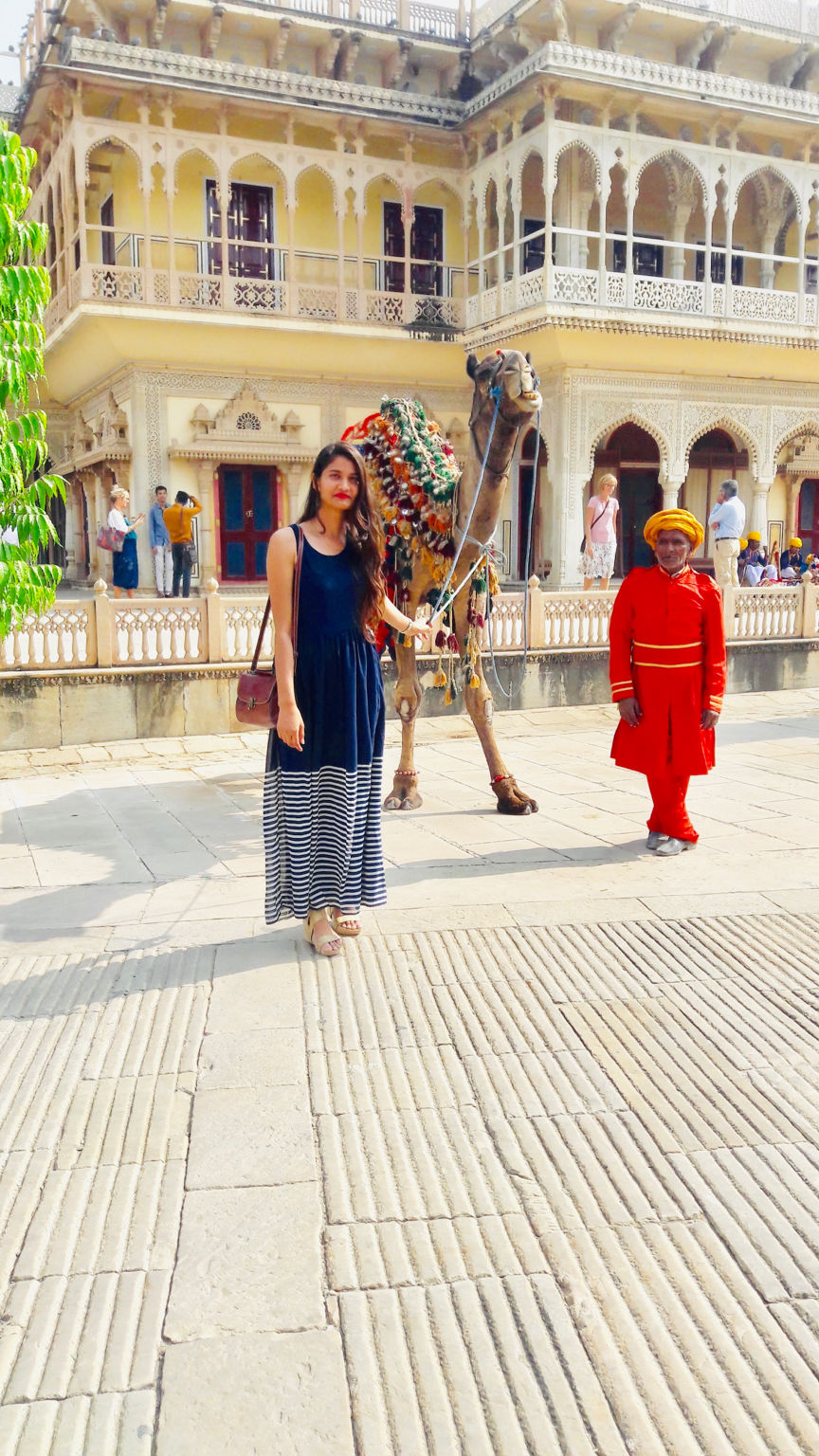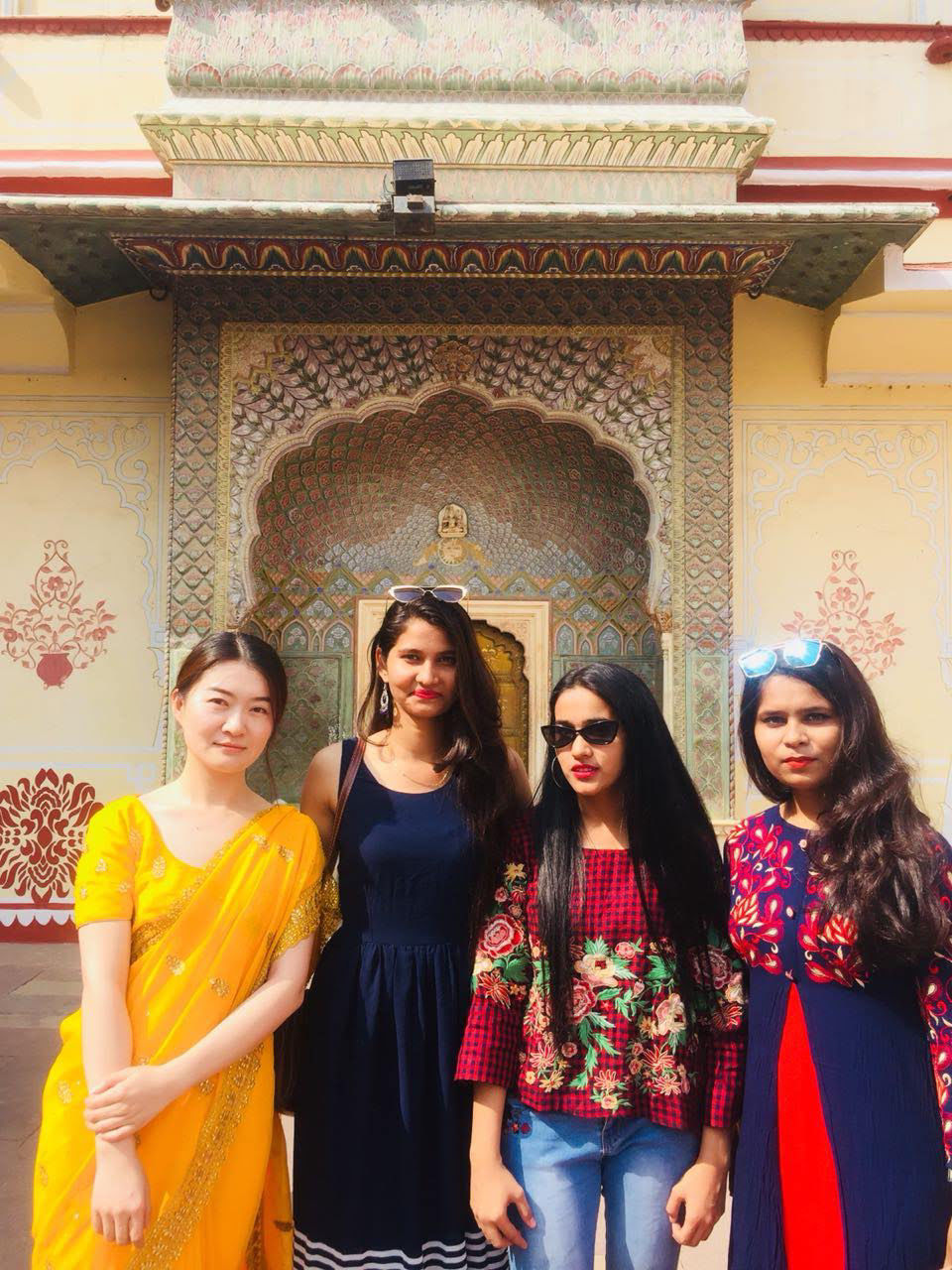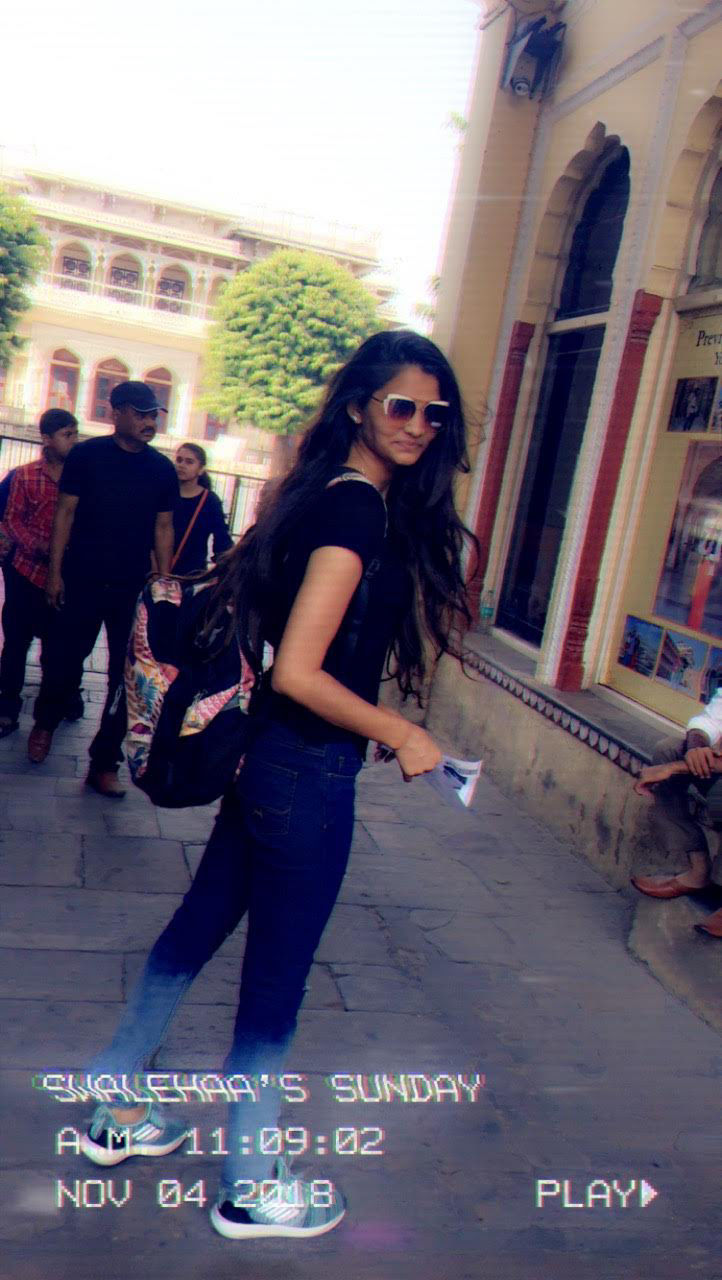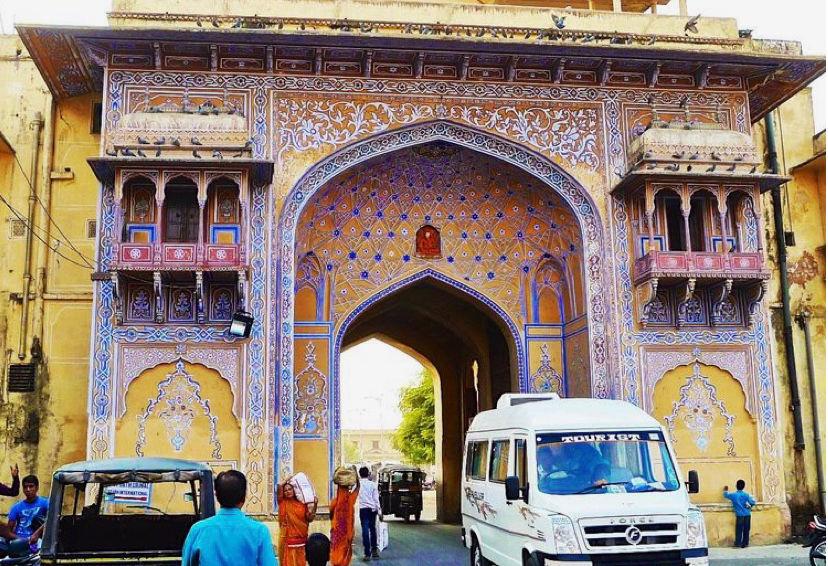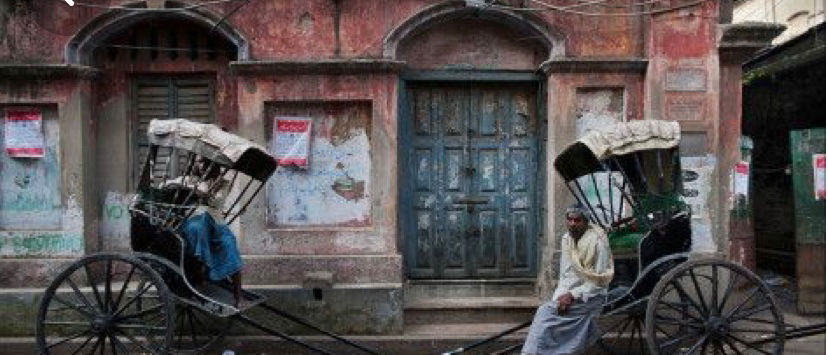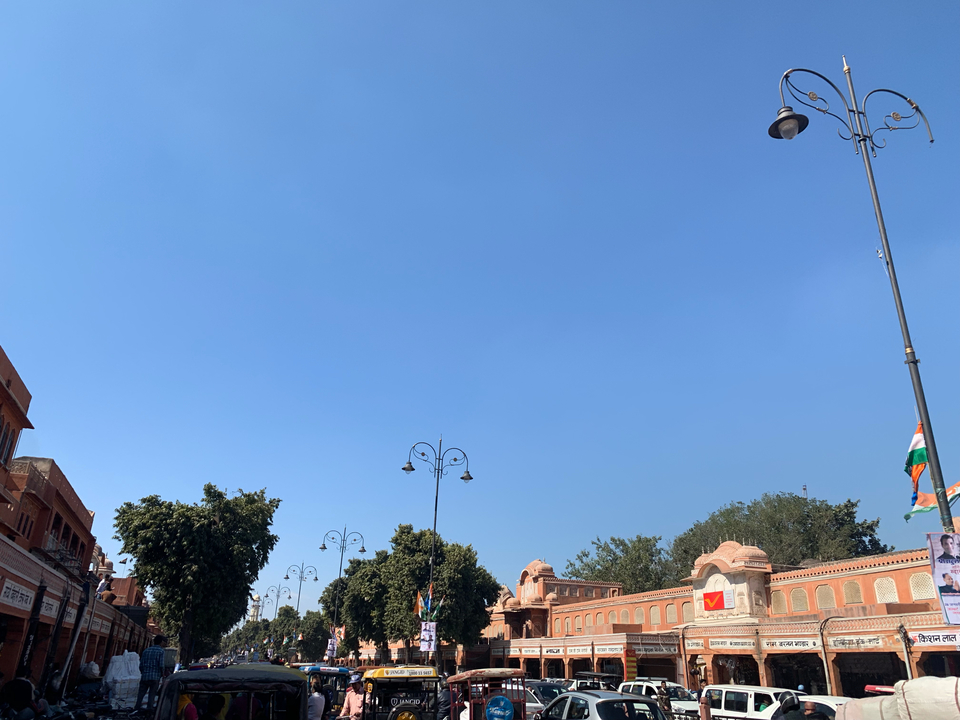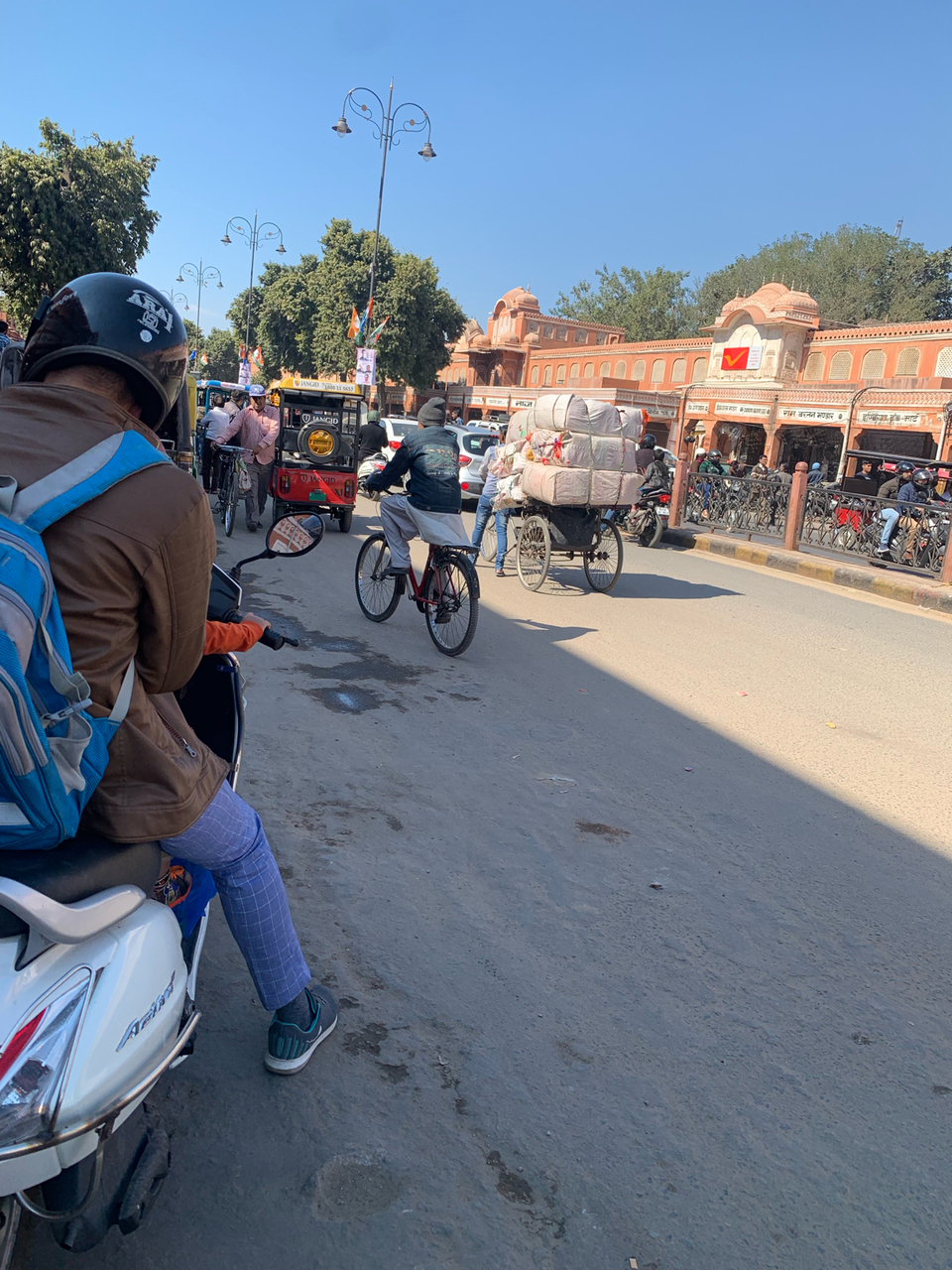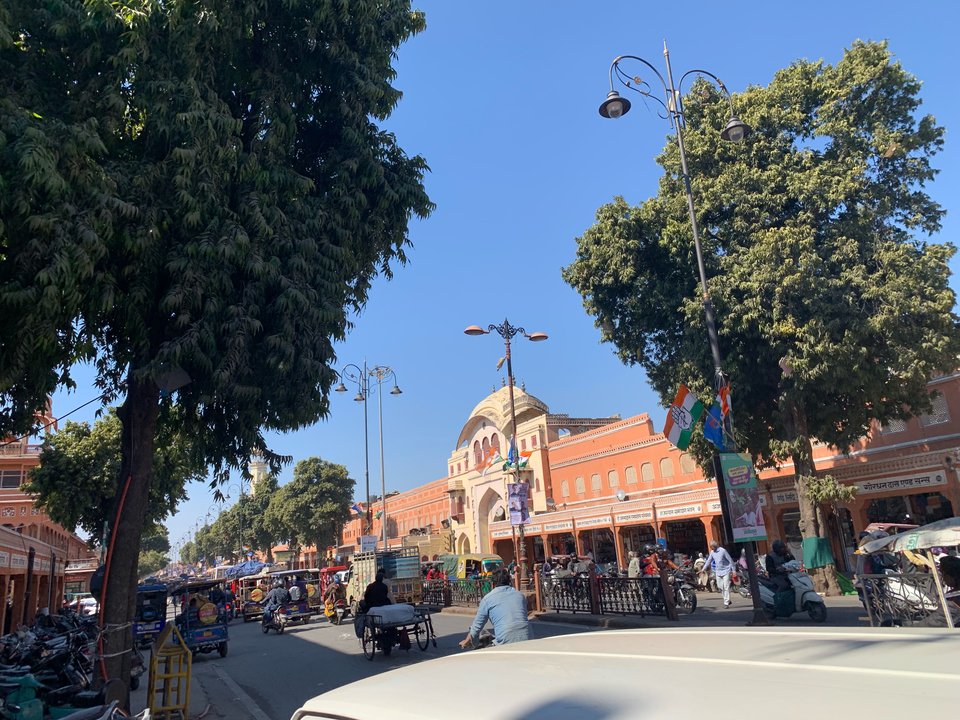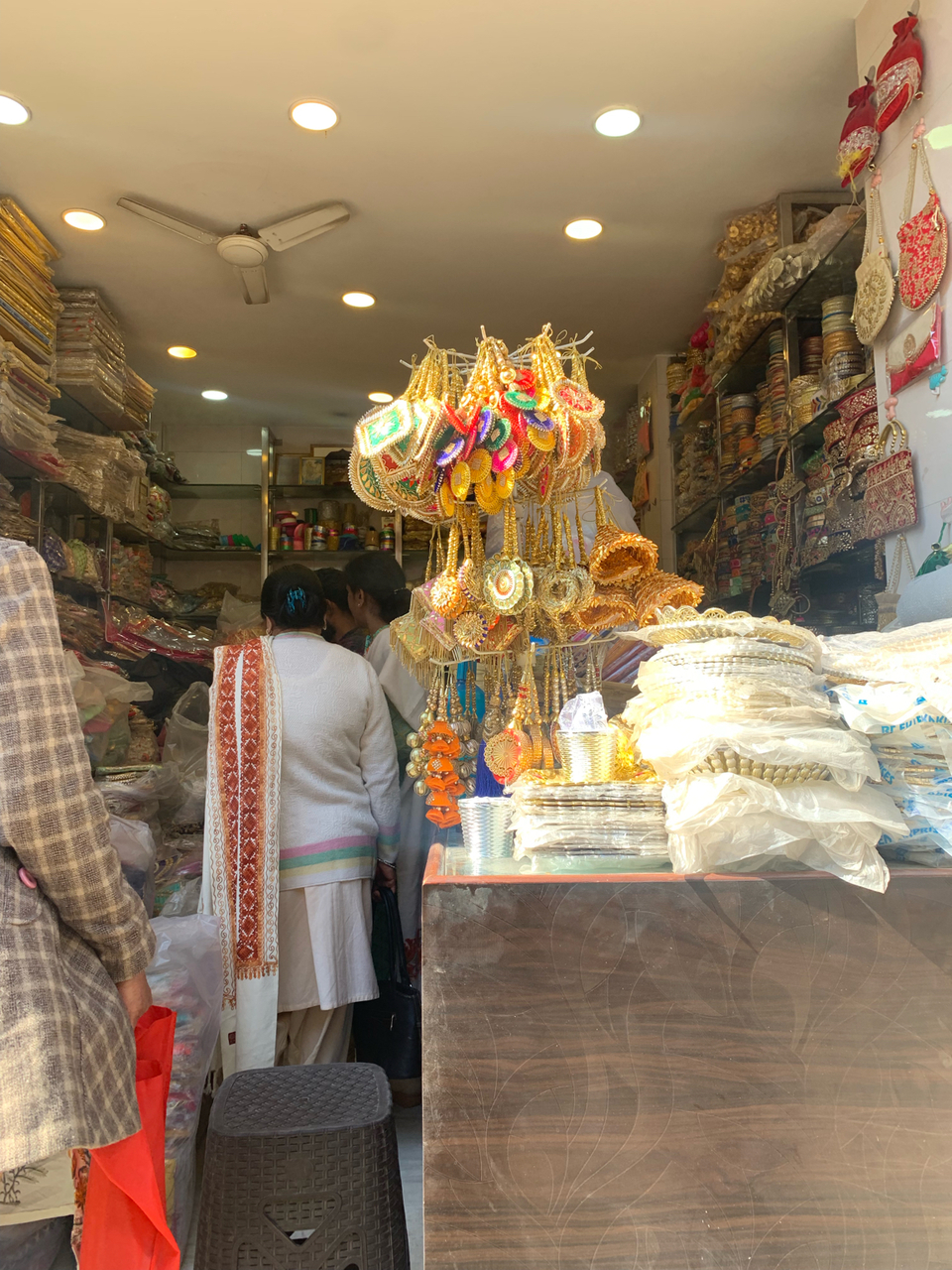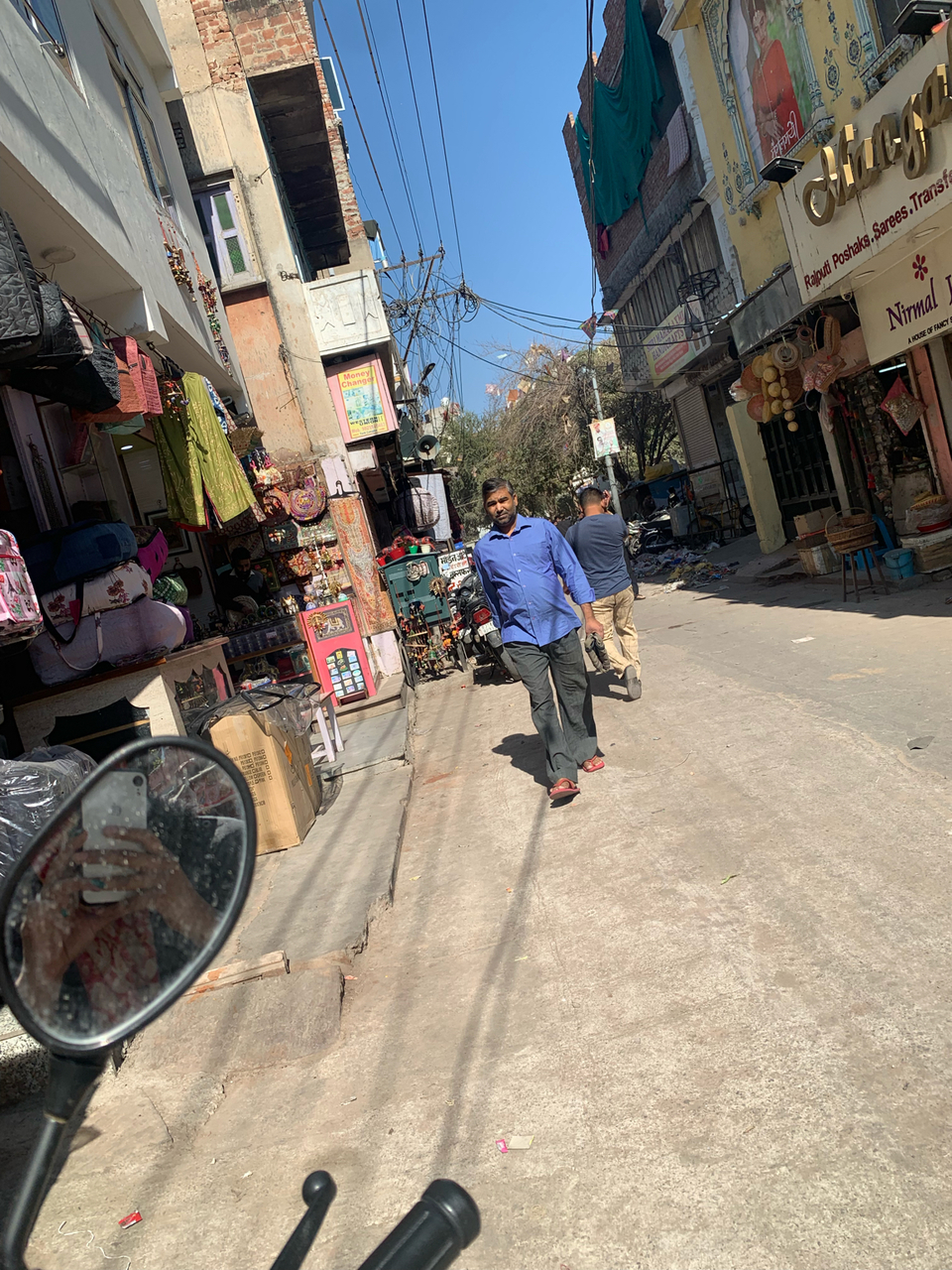 2️⃣????its a open air food court serving street food and chai at its best in the morning
PARKING: parking is free inside!
WHAT TO EAT: try the regional food
its worth every penny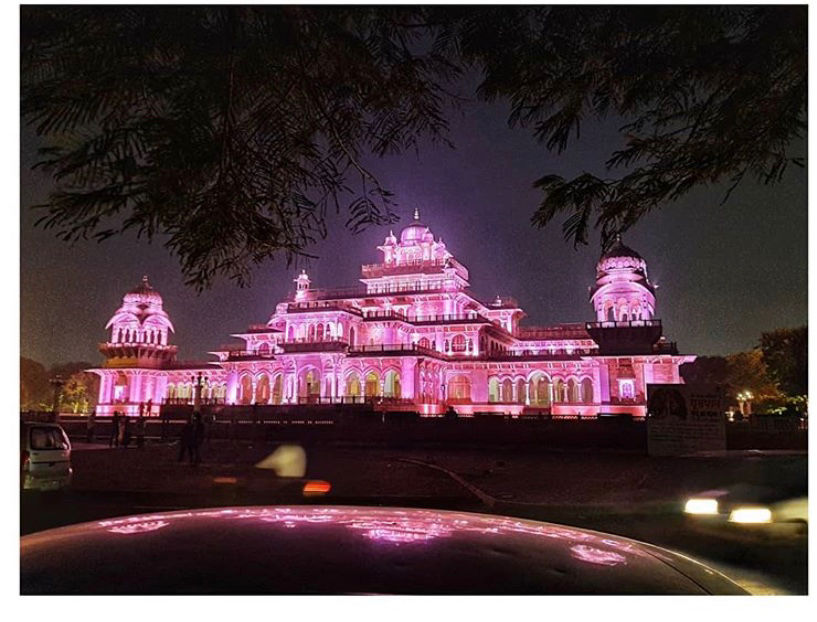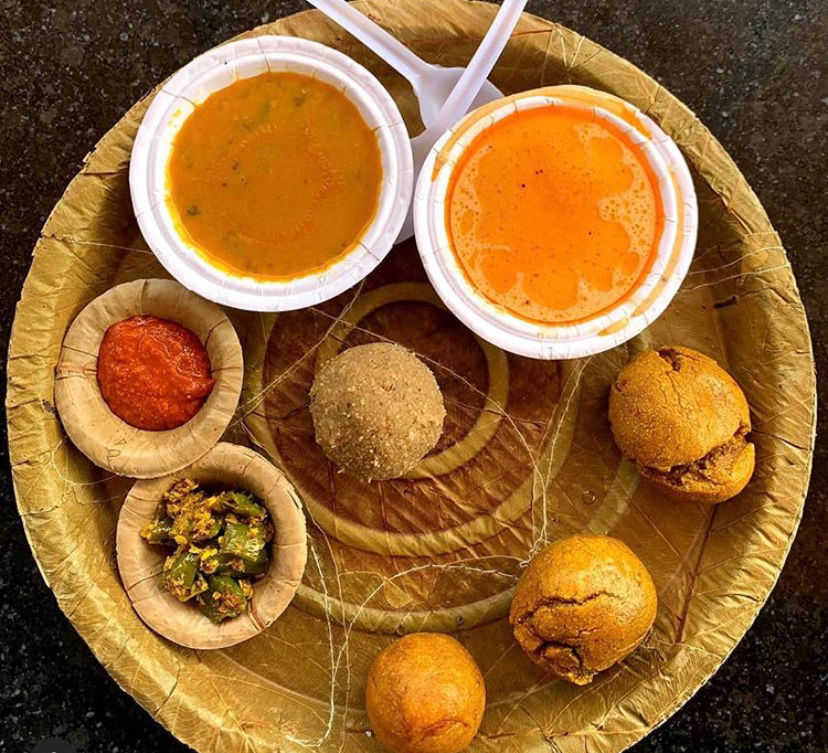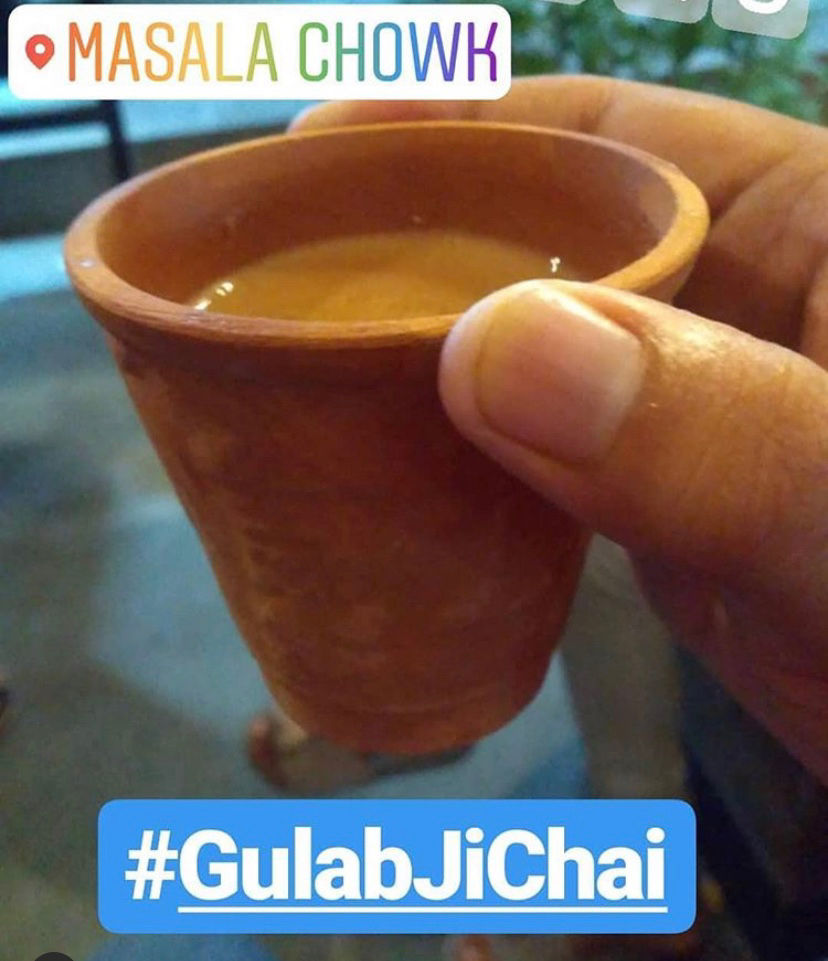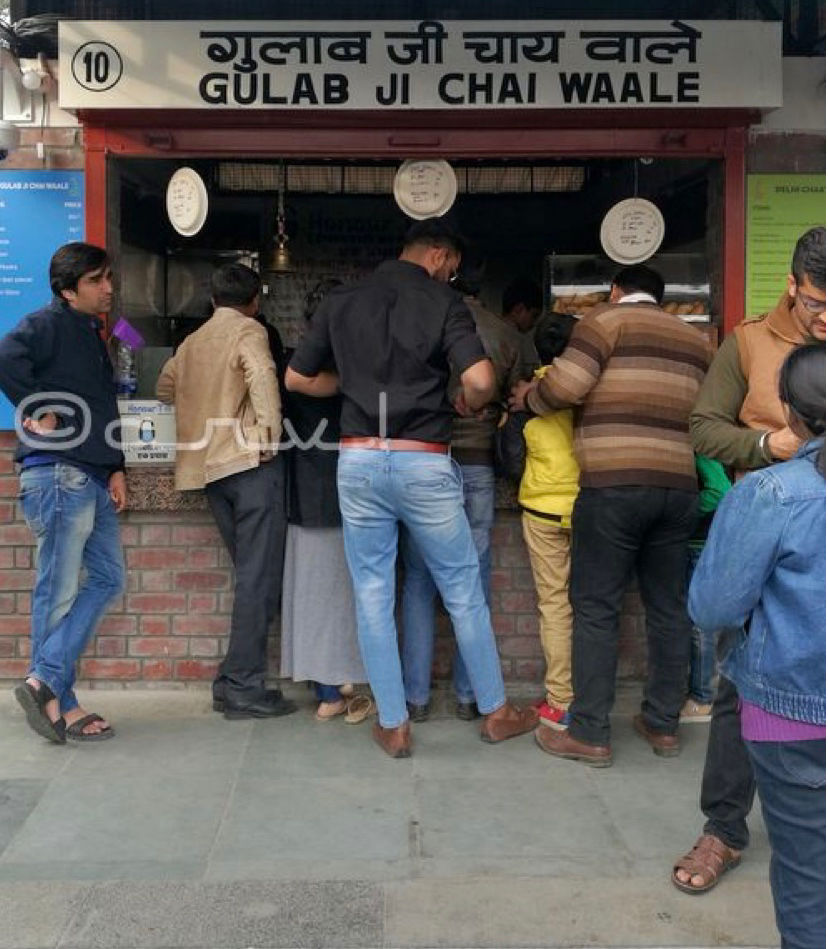 1️⃣
woke up at 6am to reach this place and see the sunrise...
actually in the morning u can easily click pictures at some restricted areas...like this one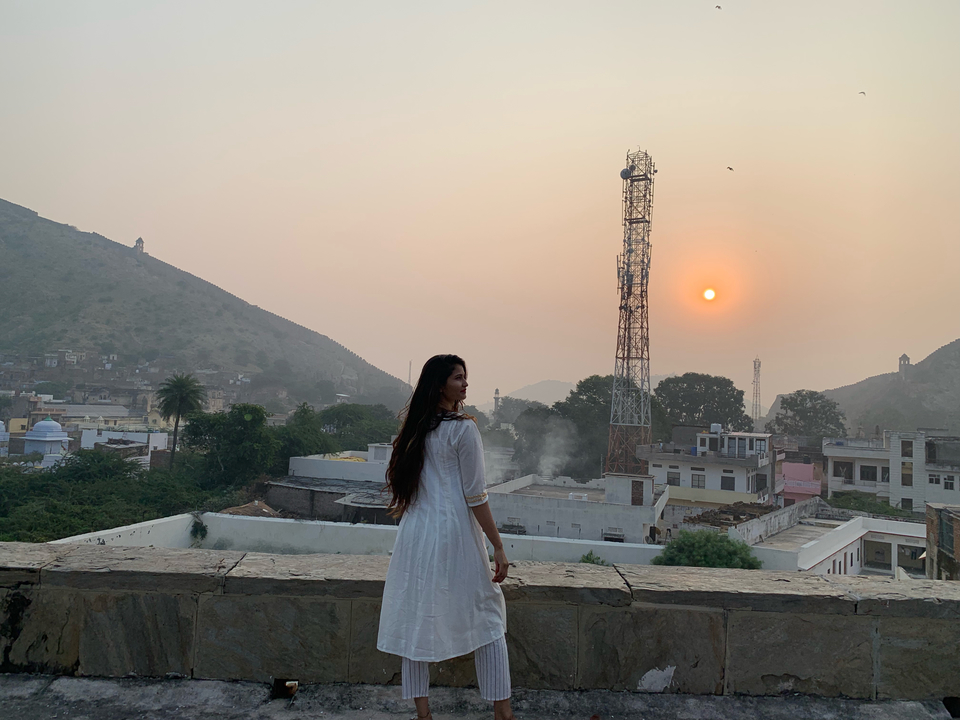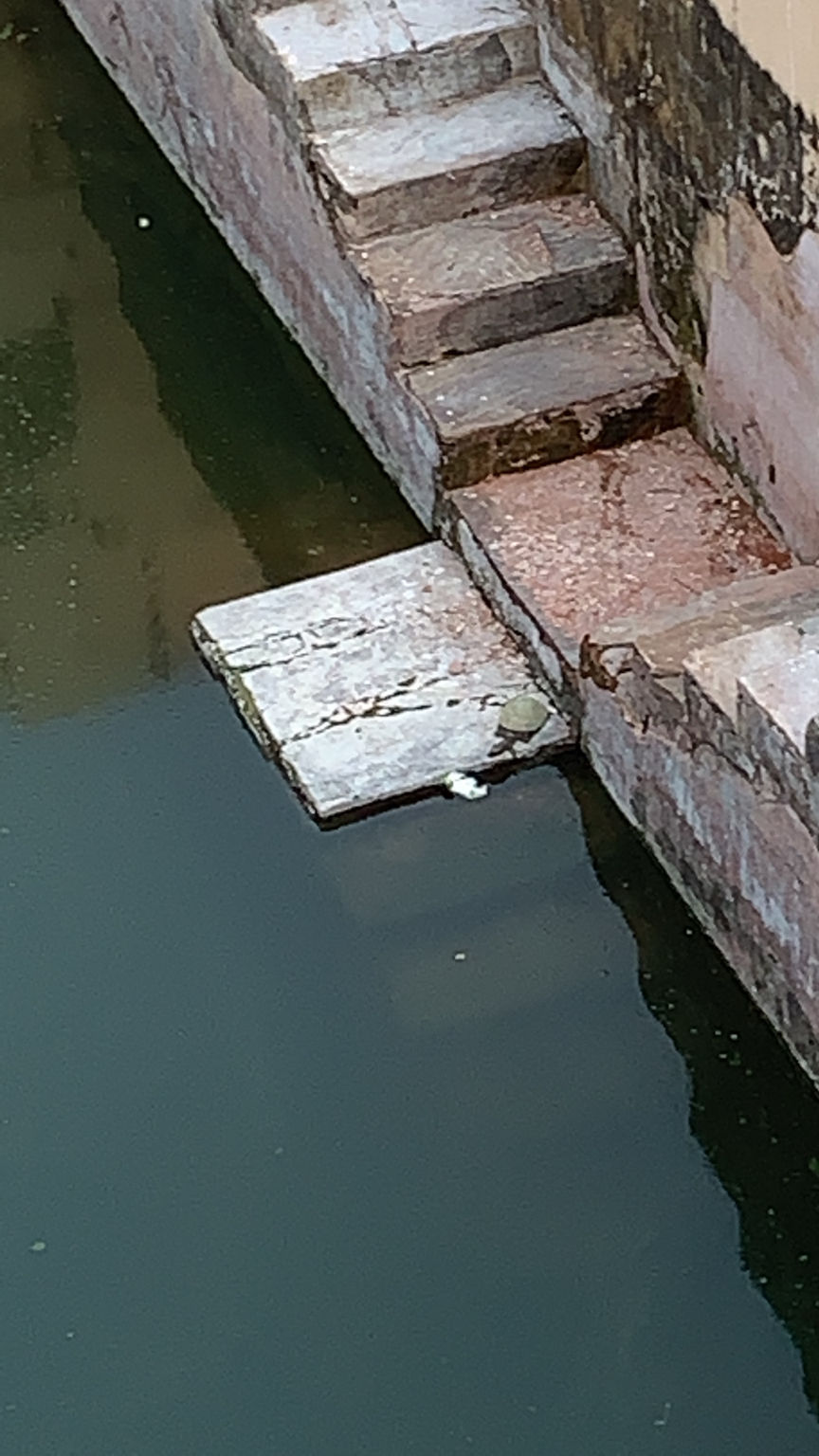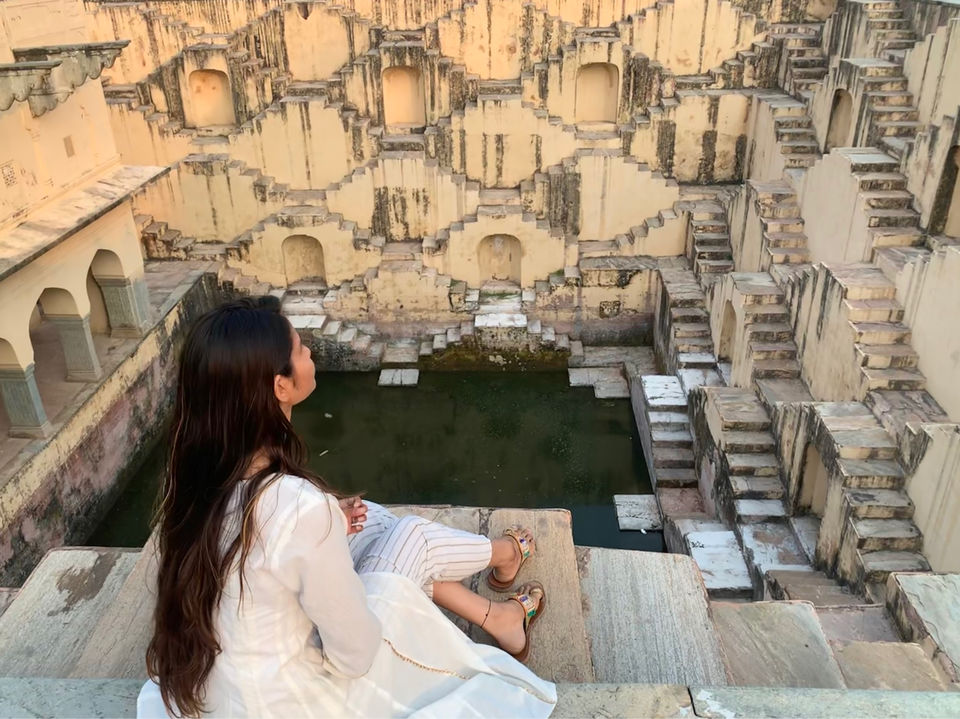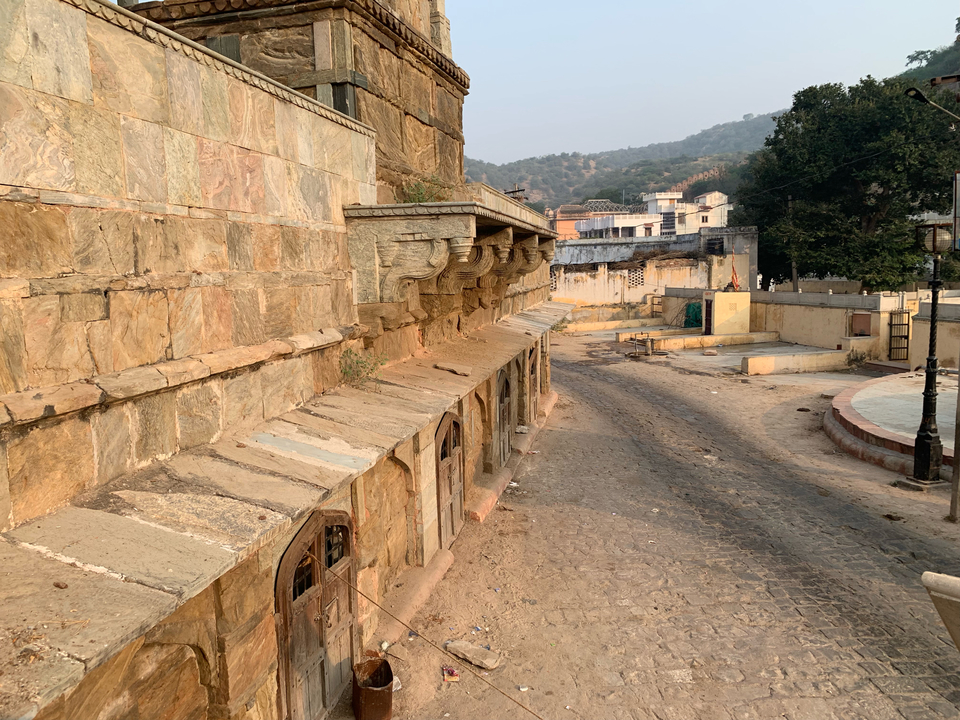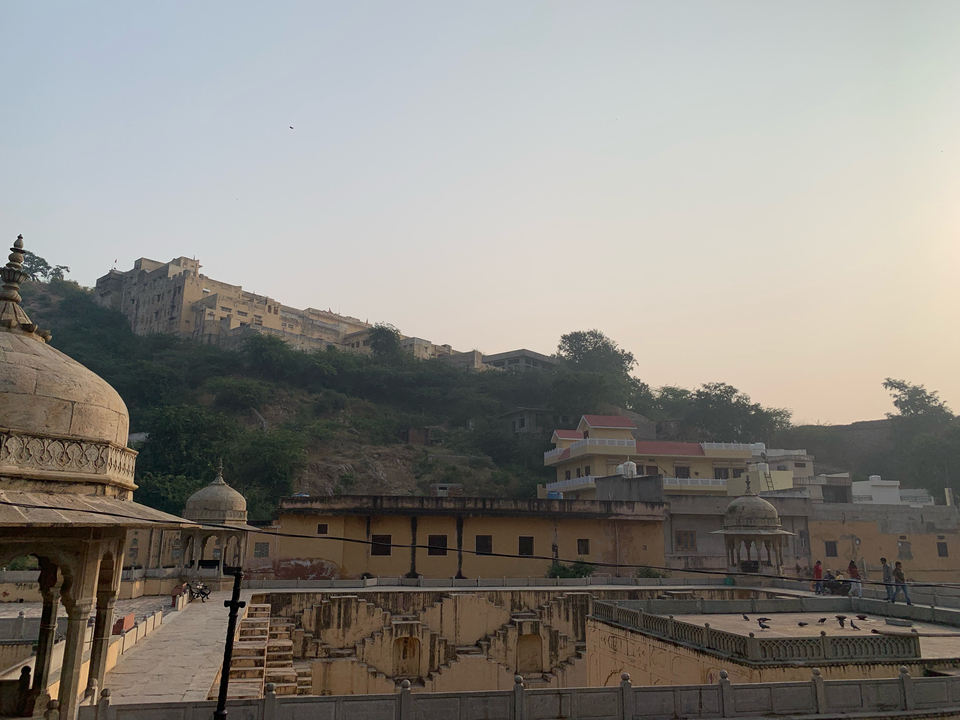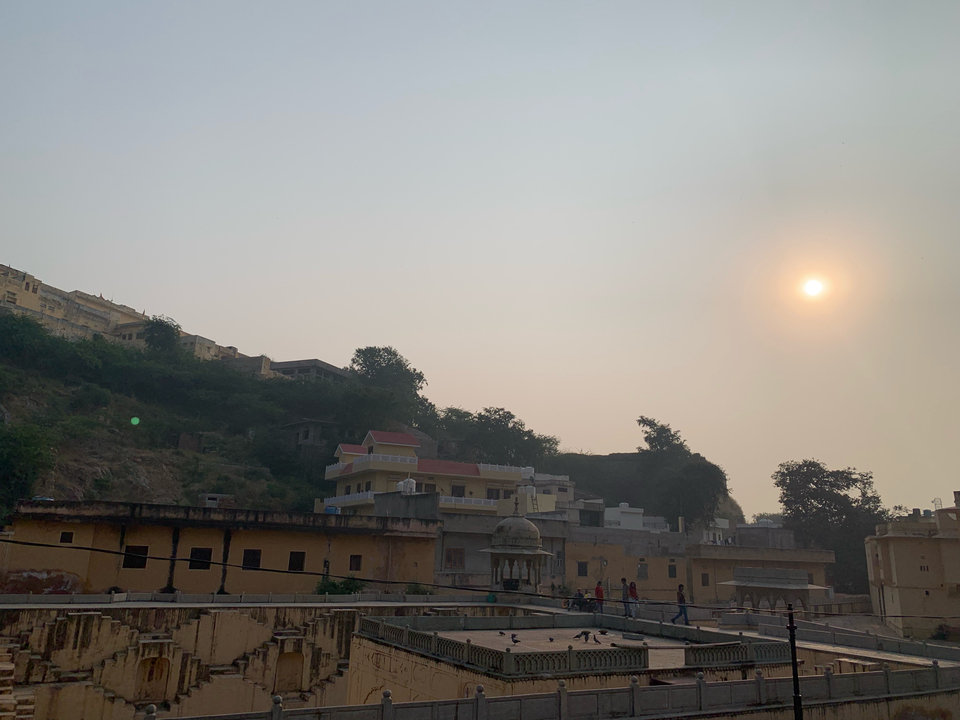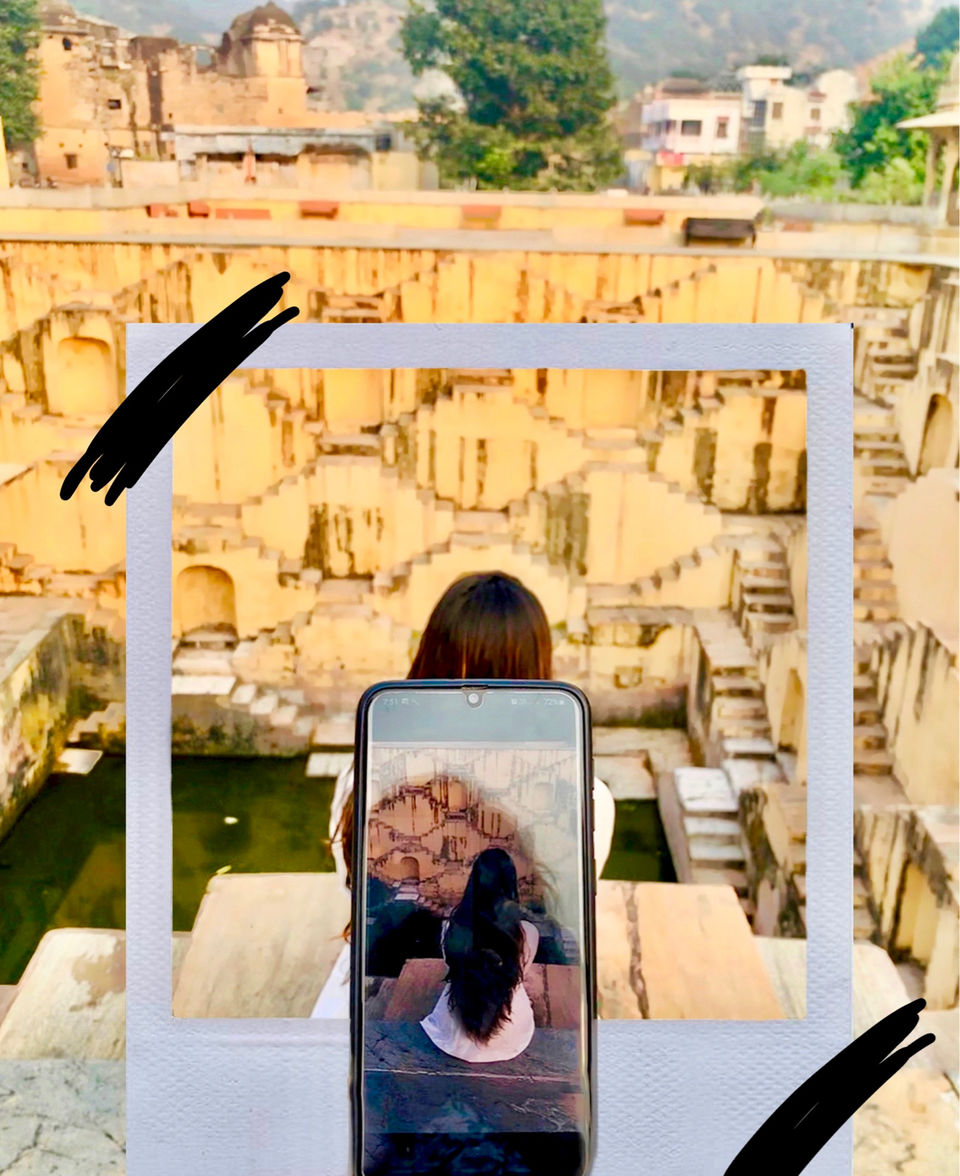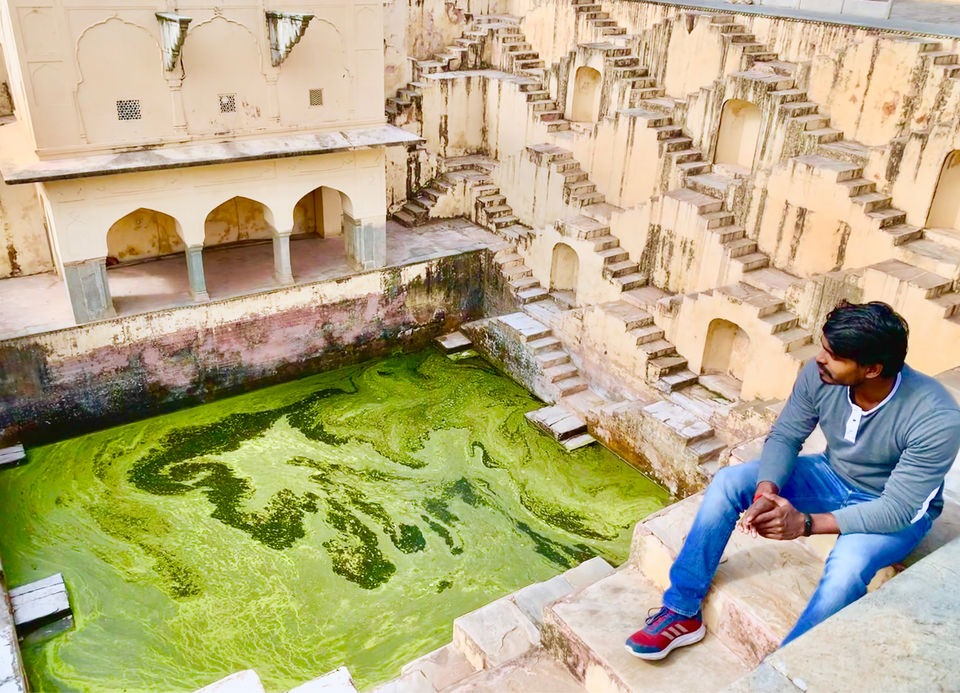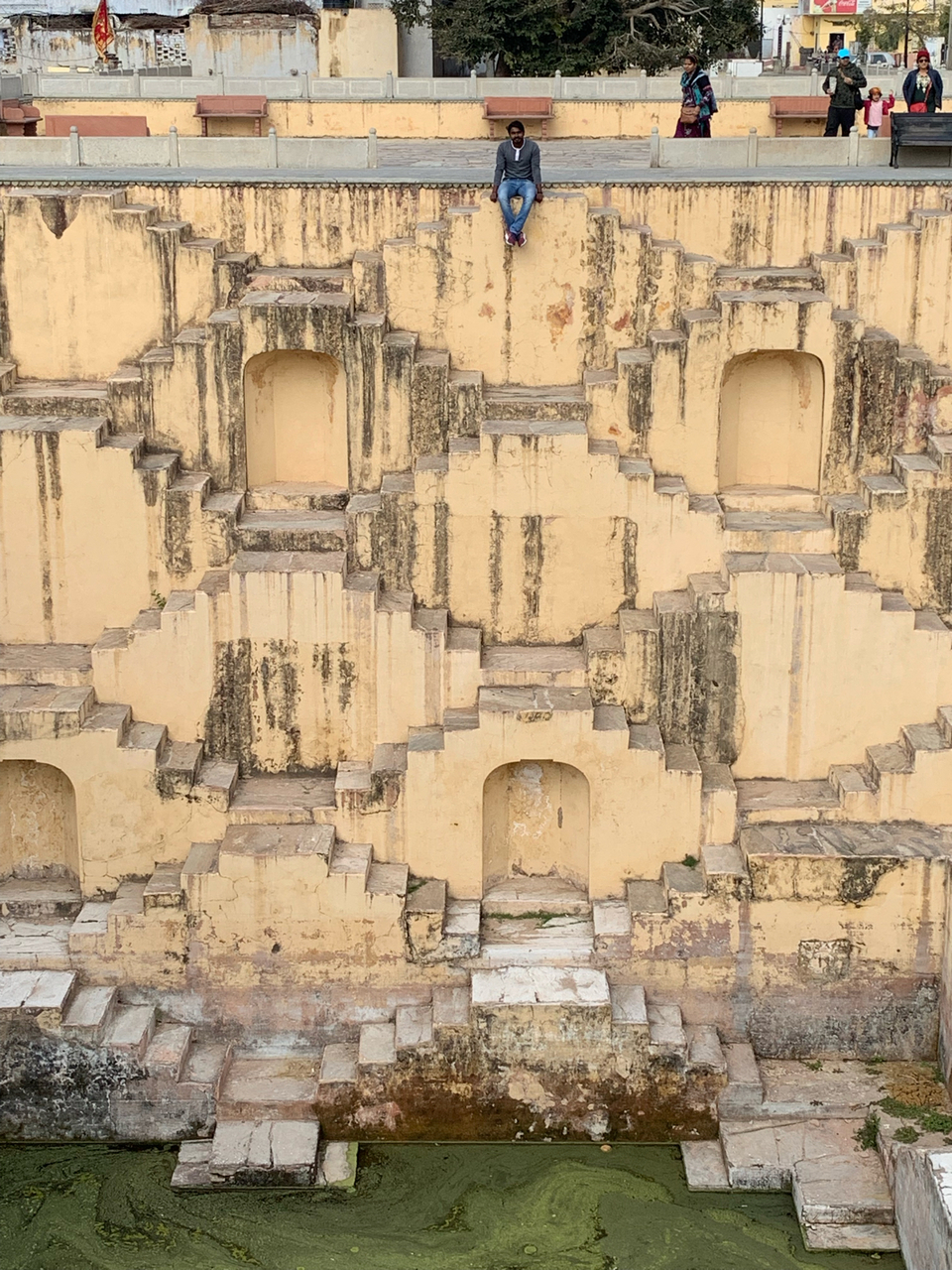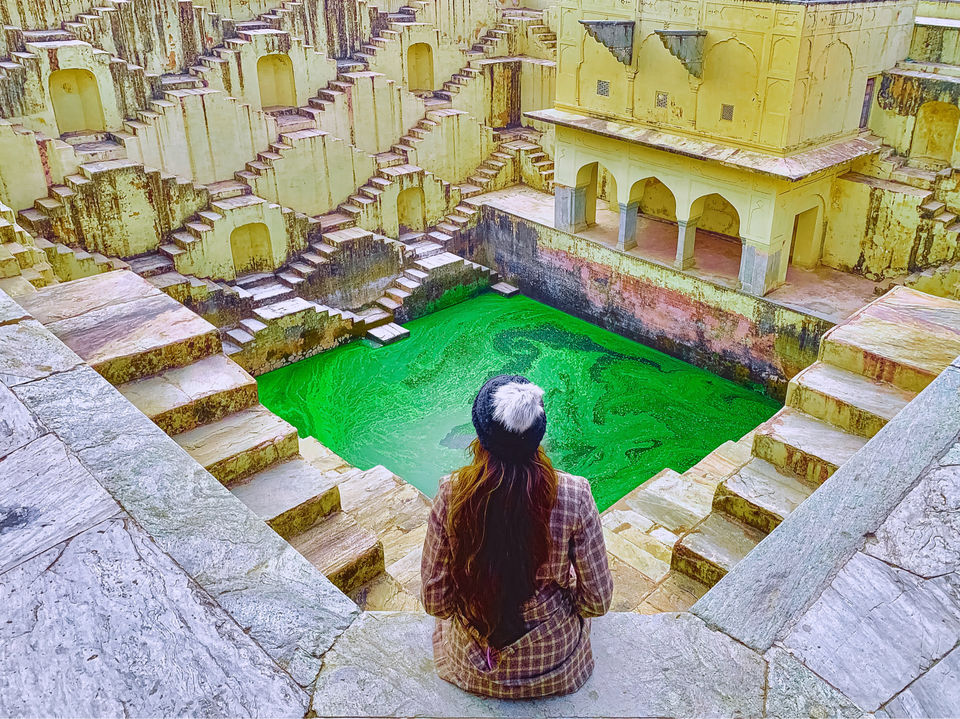 2️⃣ JAGAT SHIROMANI TEMPLE
this place is very known after the movie DHADAK ..
its a hidden one not everyone knows the way to it so being local let me tell u uts just 2-3 km inside the amer village try going by a bicycle or just walk up
3️⃣ NEARBY TEMPLES: RANISA MANDIR
there are several temples in this town build by swai man singh for different post people... one of the temple is very pretty but no one goes there becoz people says " yeh mandir khandit hai aur ab yaha koi pooja nhi ki jati " we went there the doors were closed but obviously how can i control myself not to click a picture ! the designs pn the stone wall is so marvellous...
https://www.instagram.com/p/B6szZLAHgg9rdTcOXdV8BLOggE-mVrnOhY3UpU0/?igshid=bbcph03dc8kf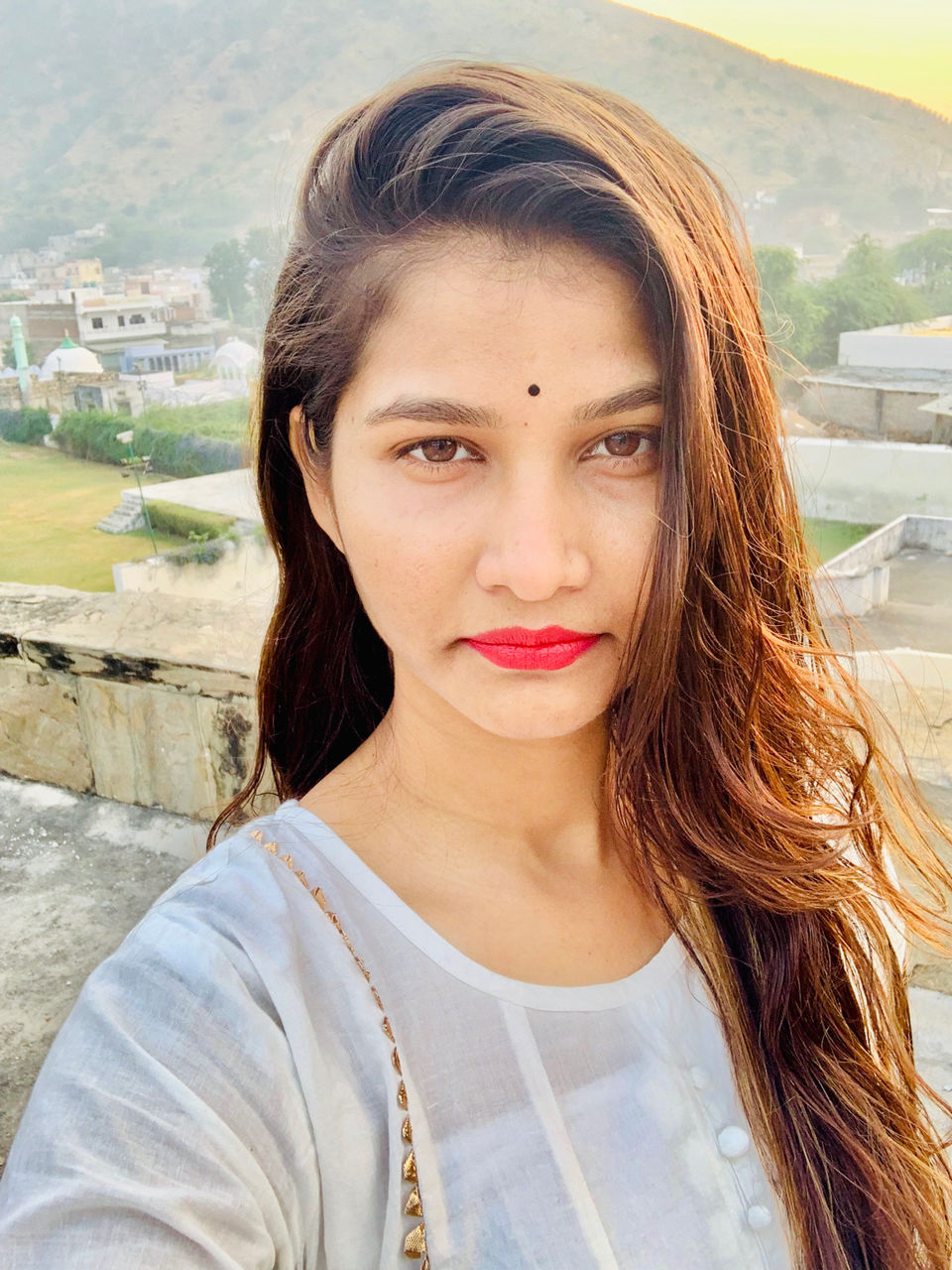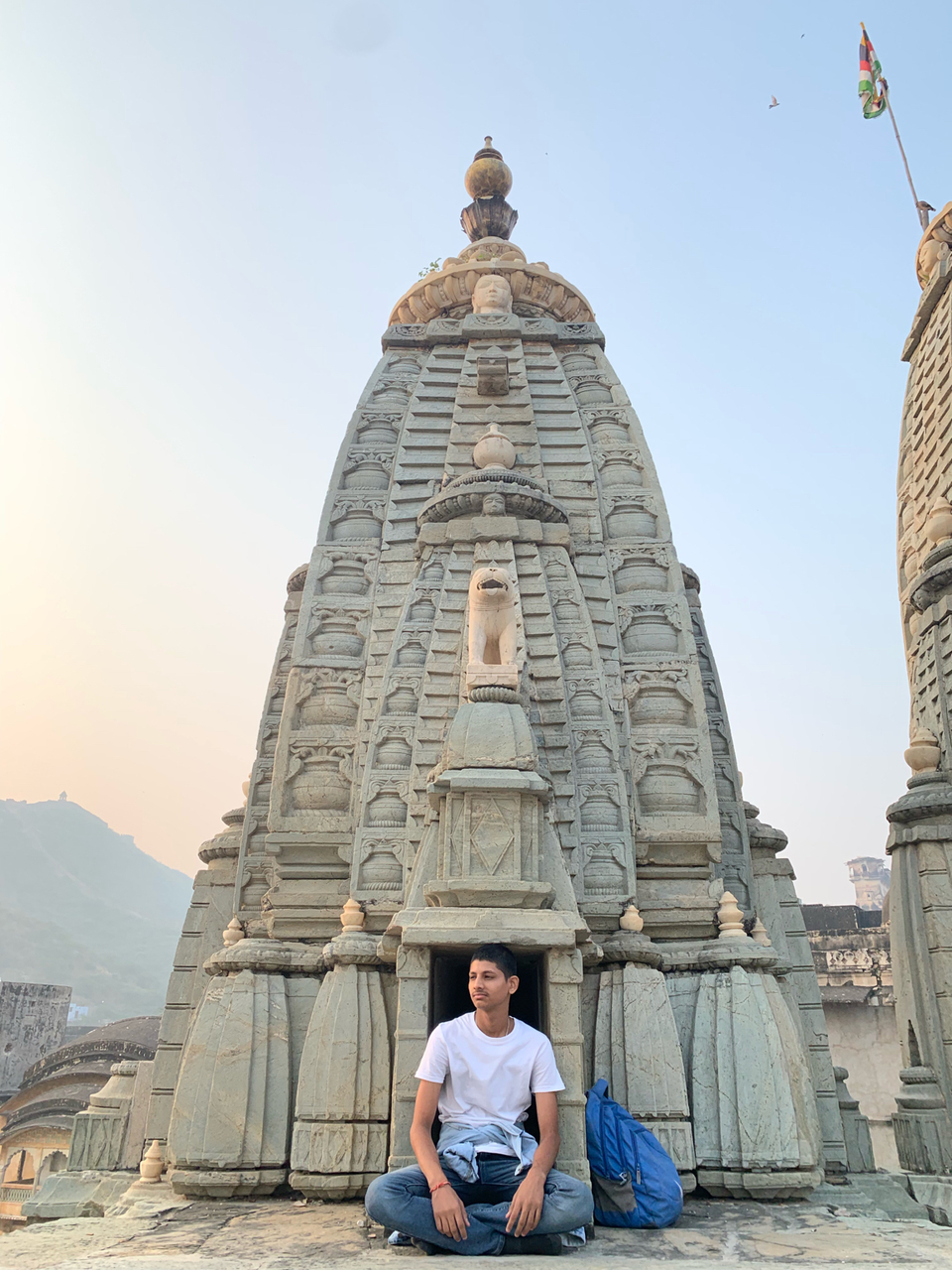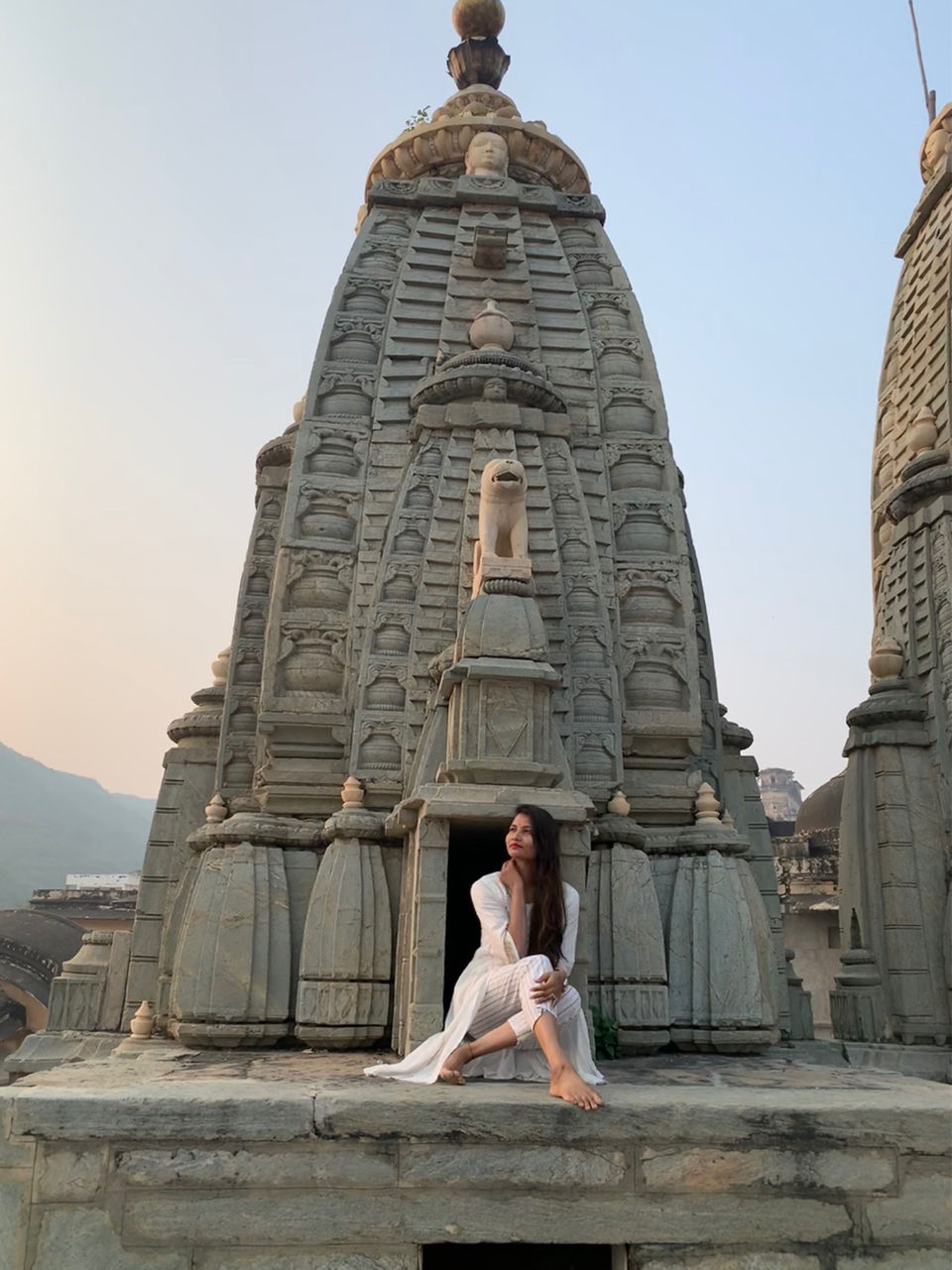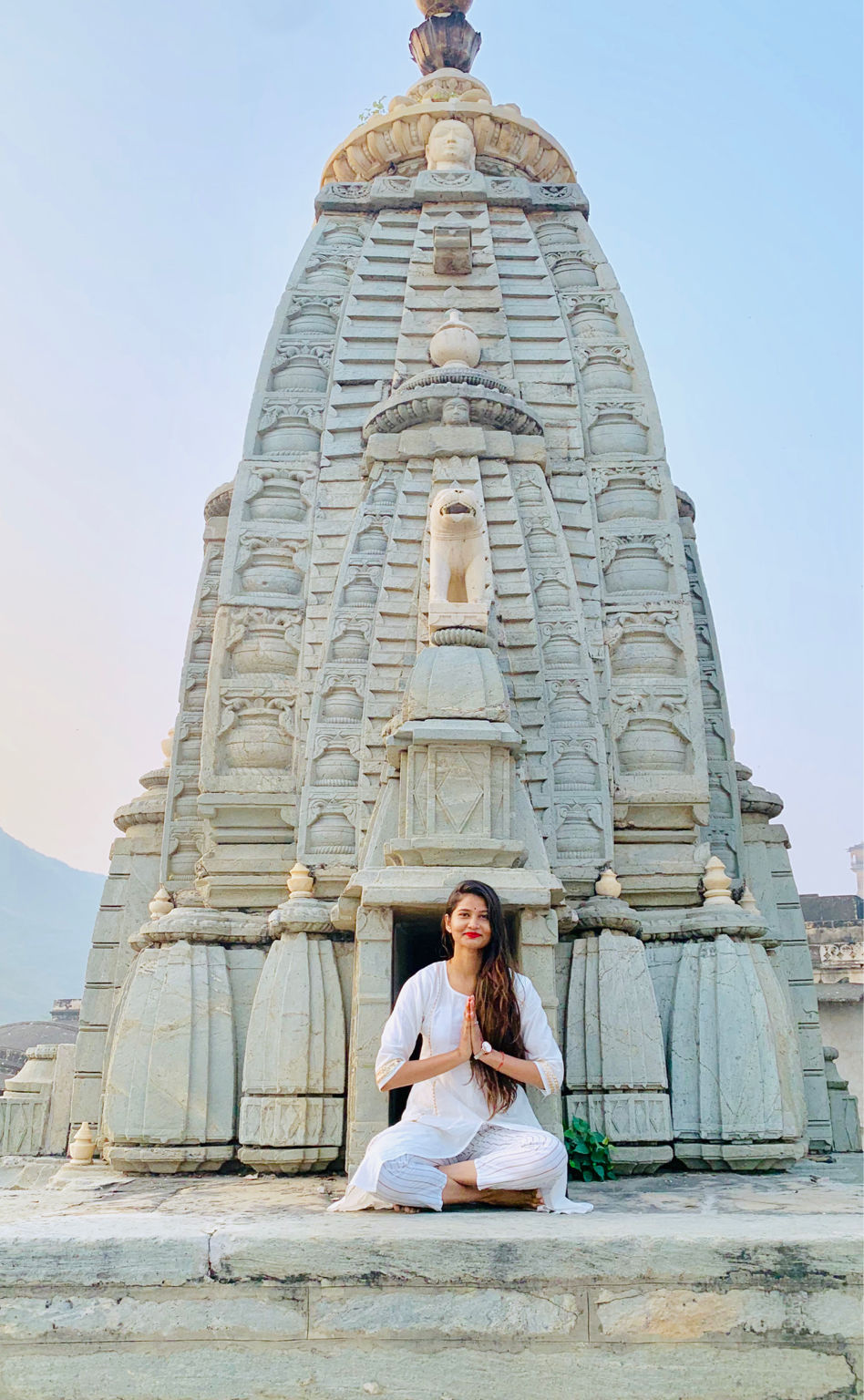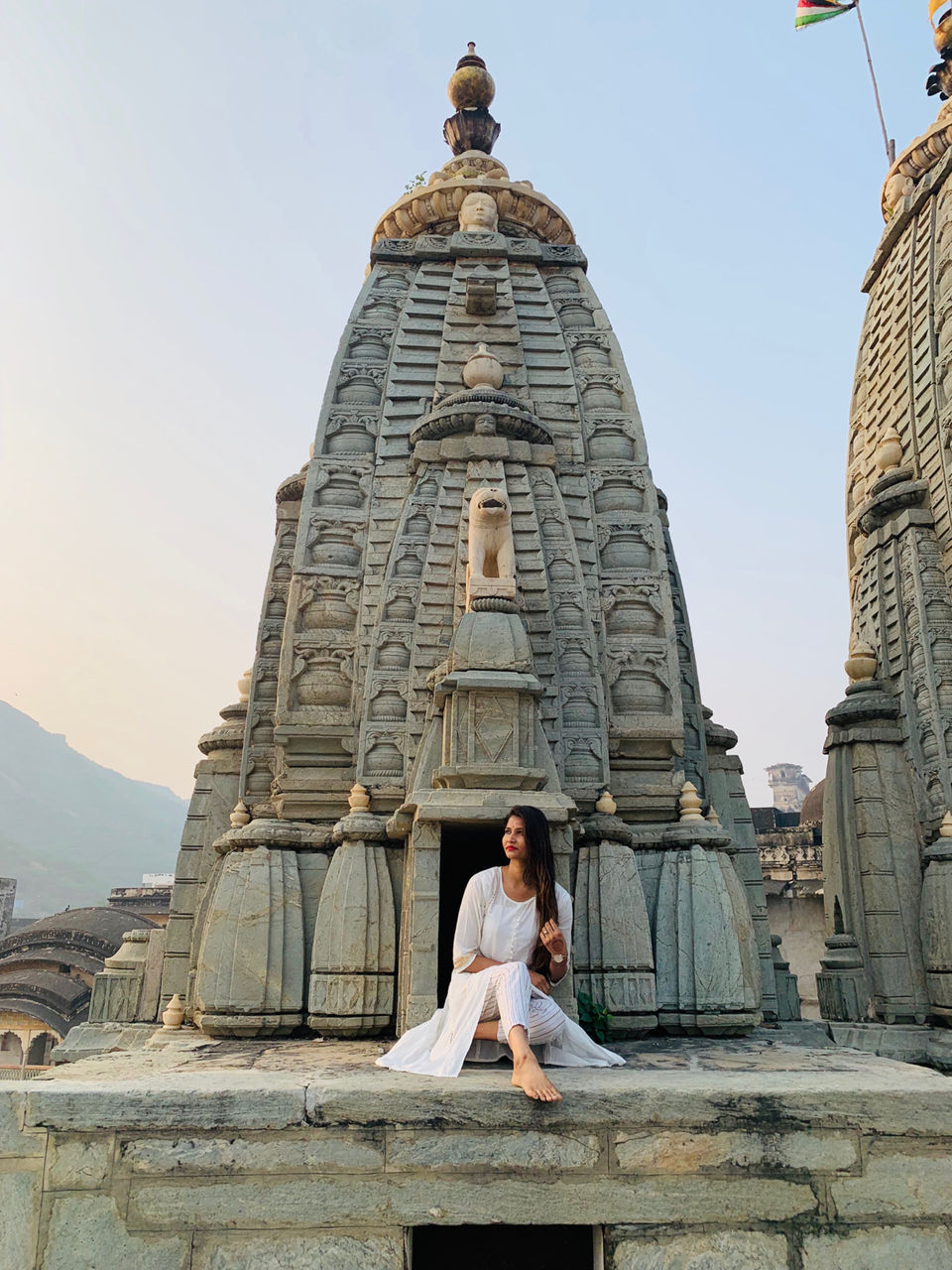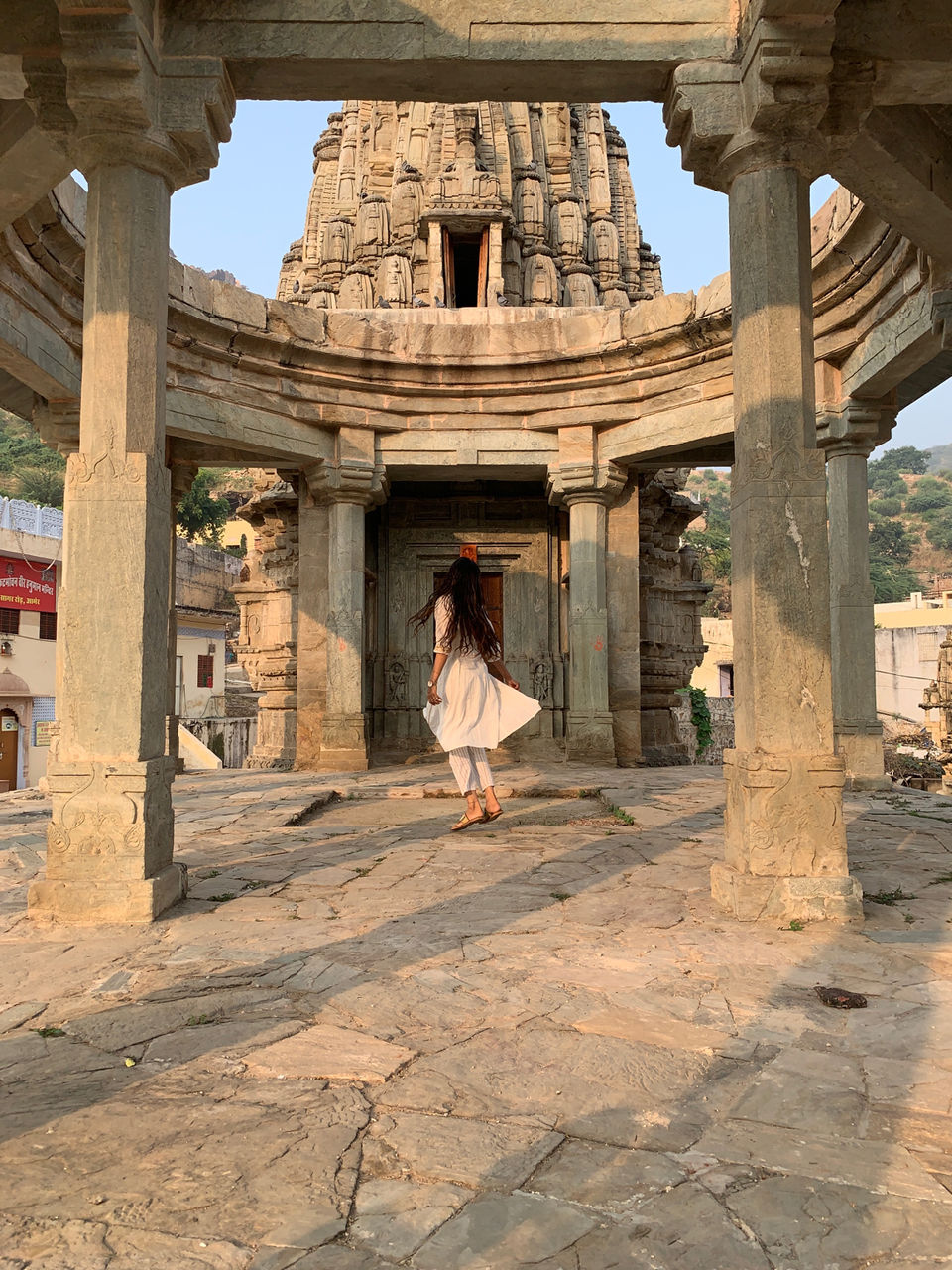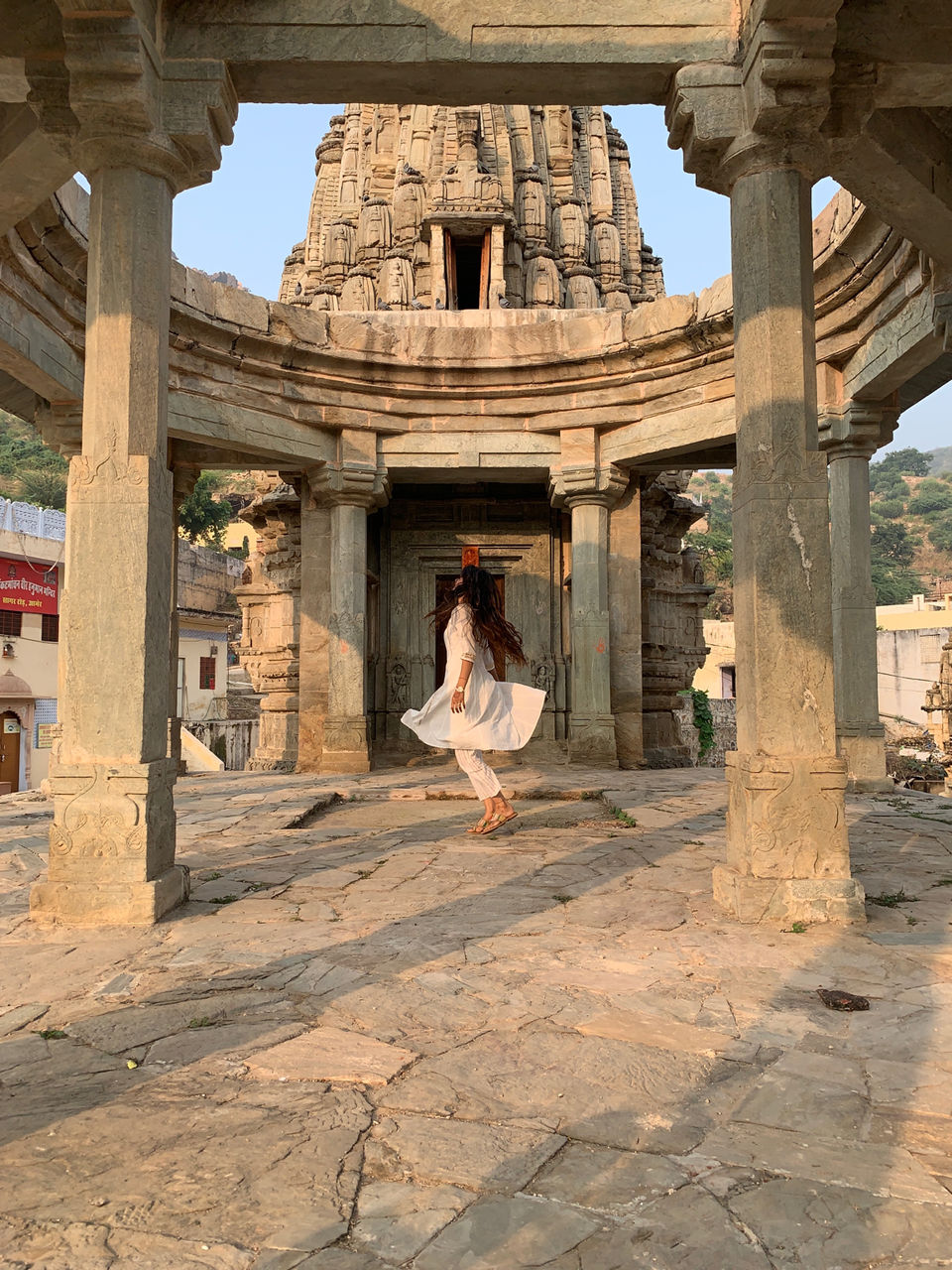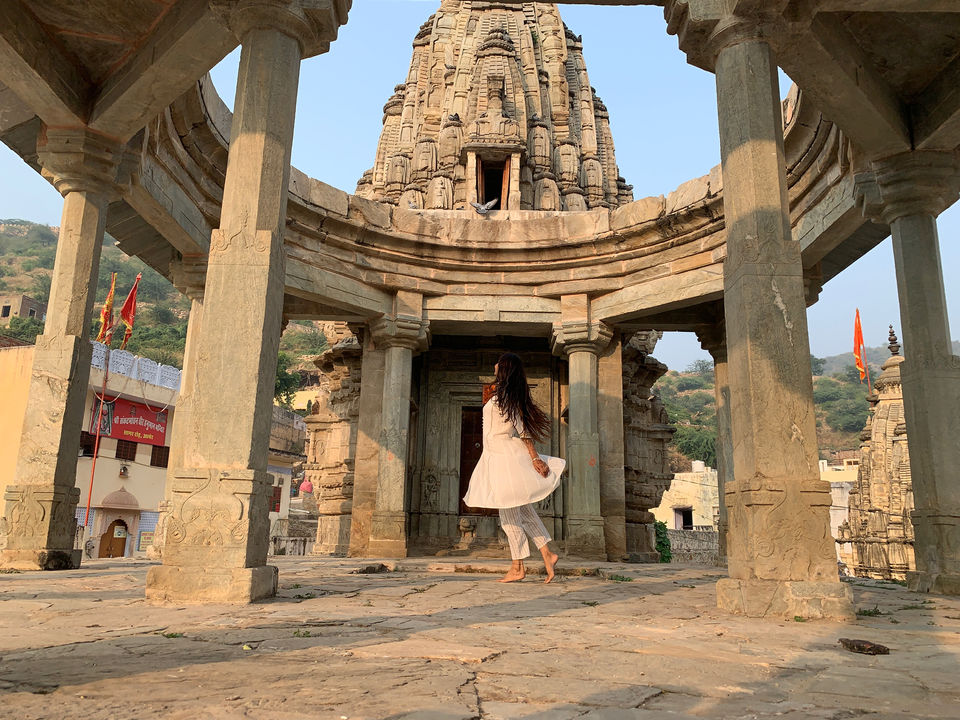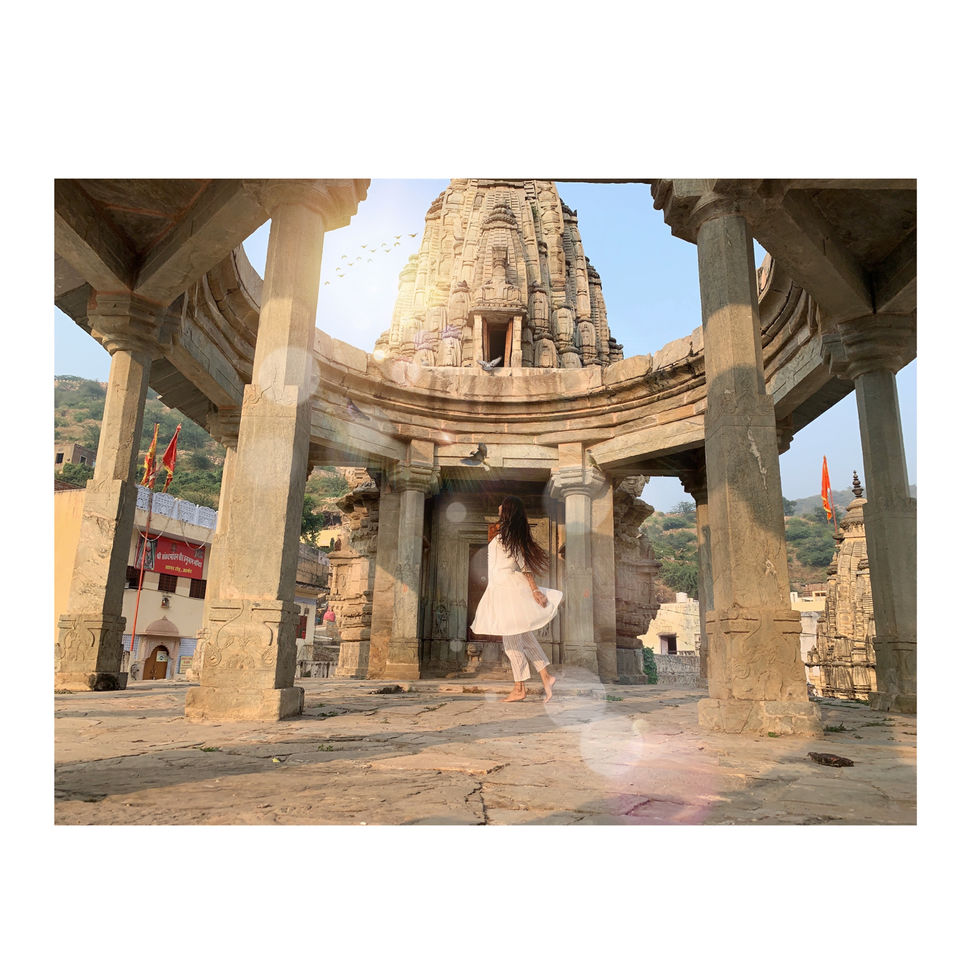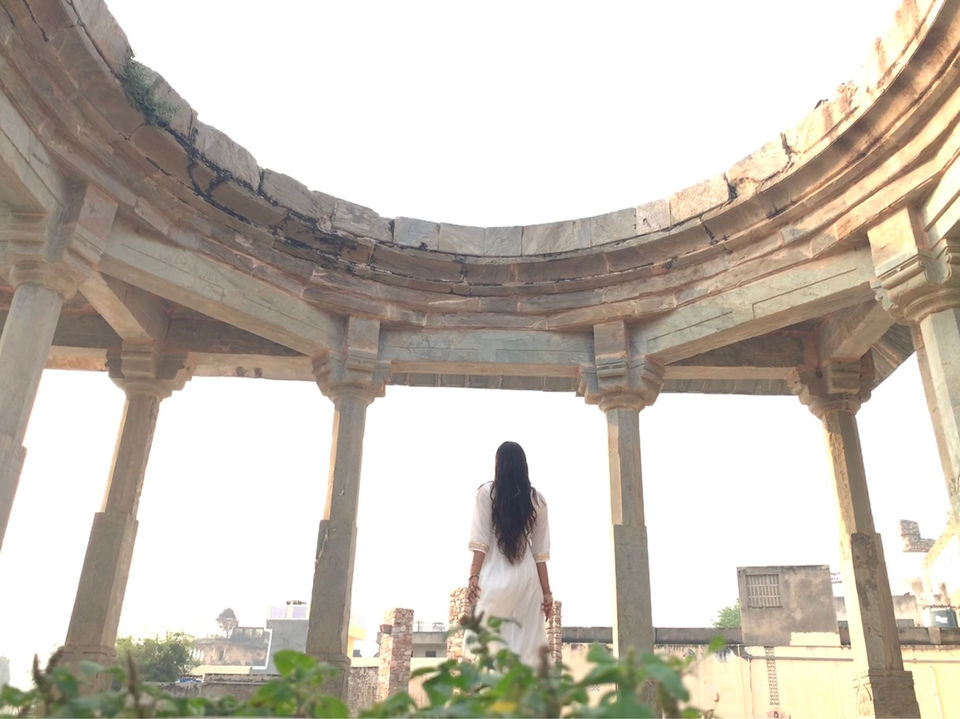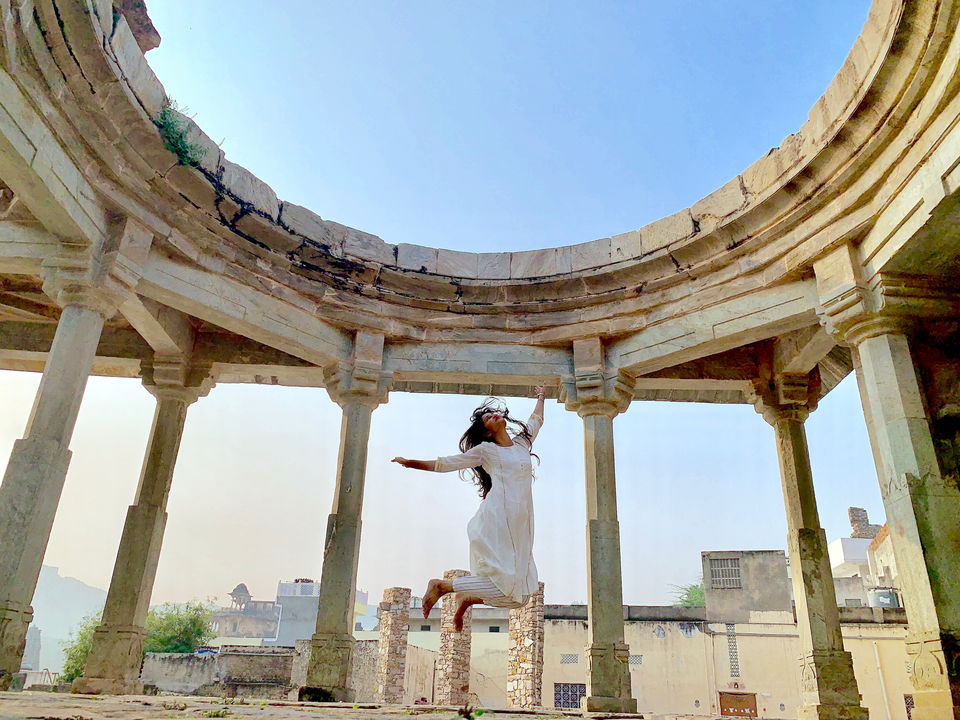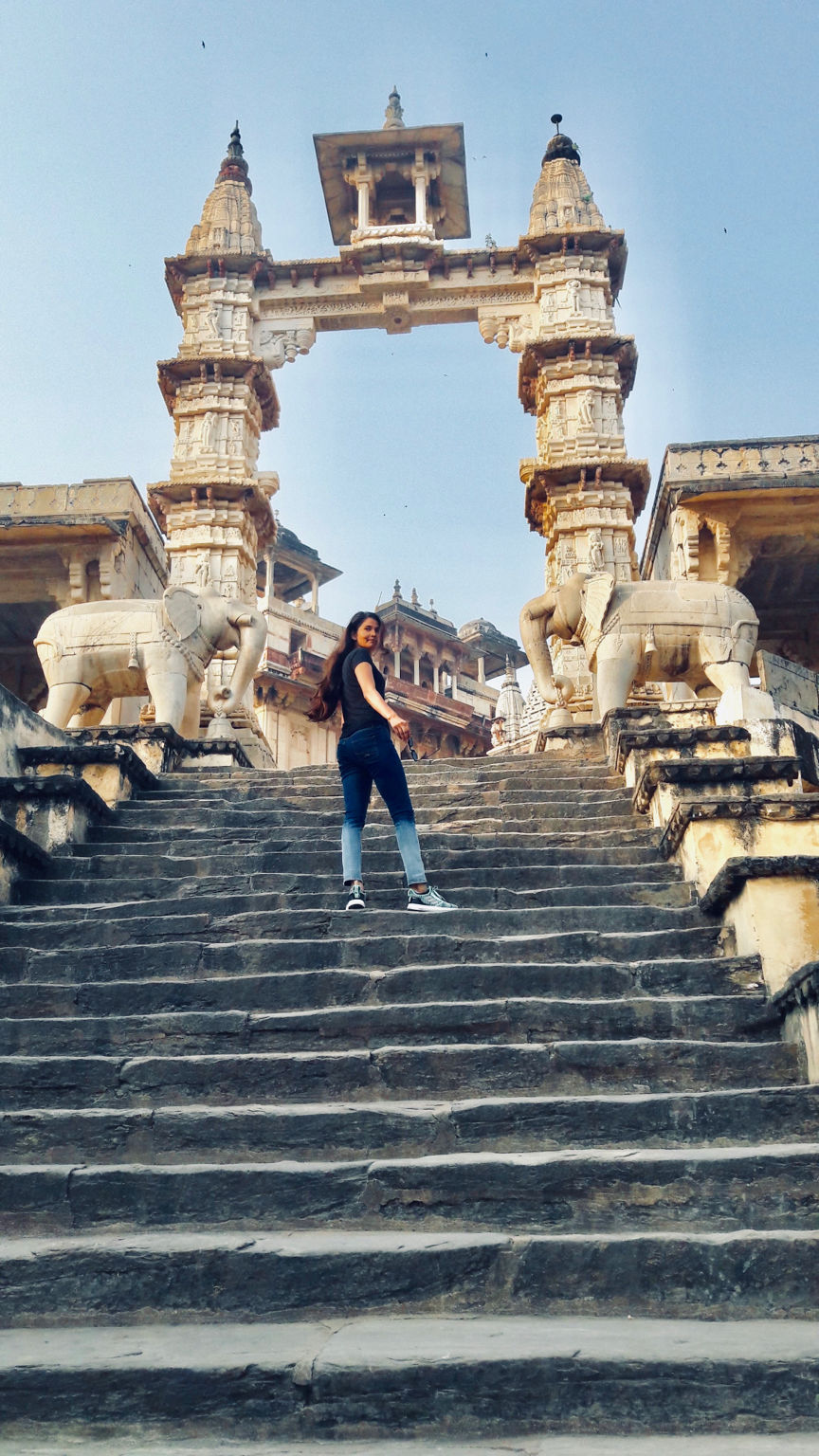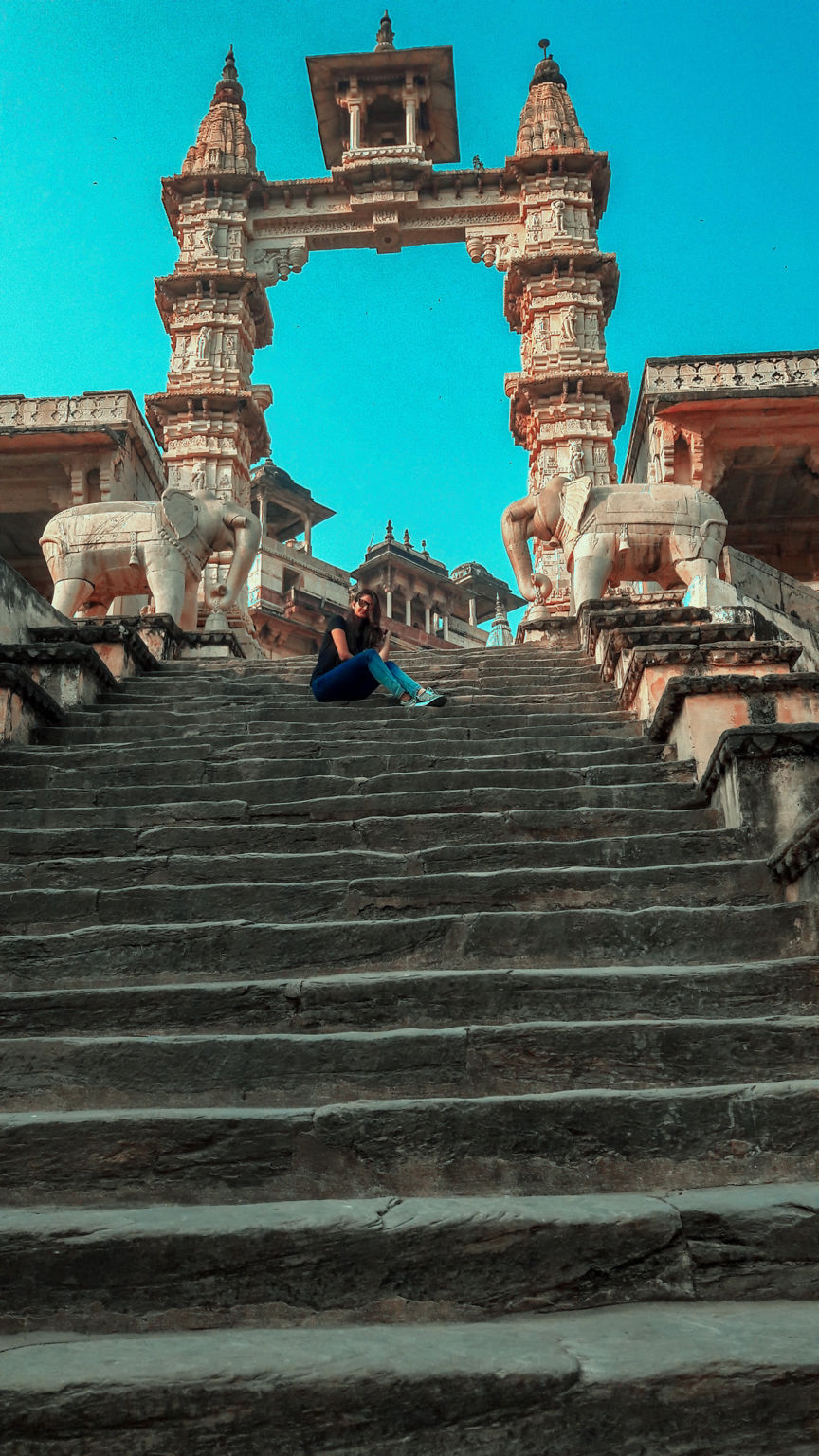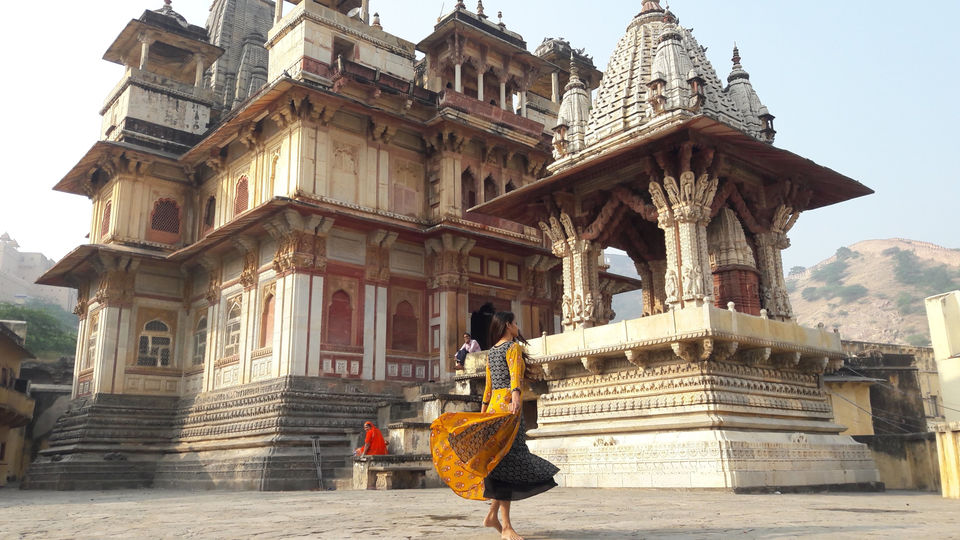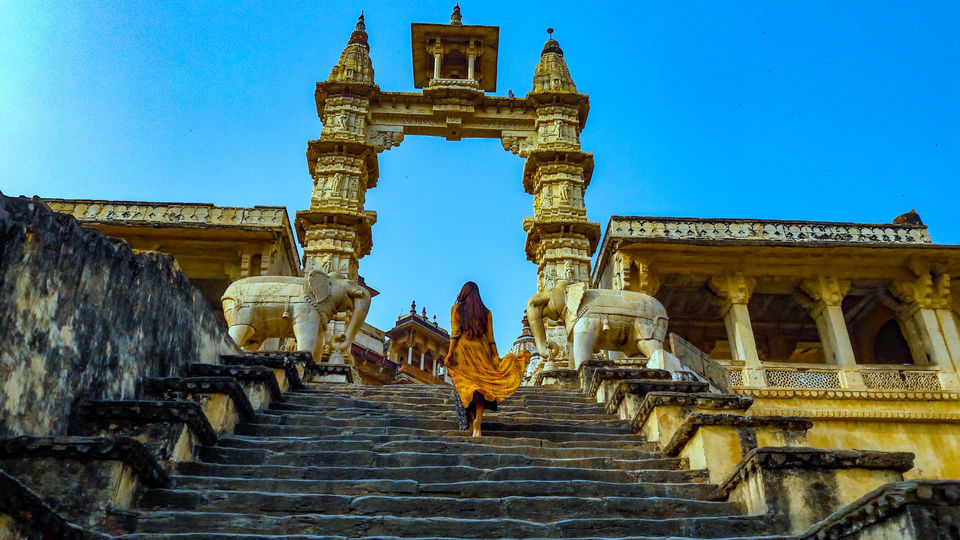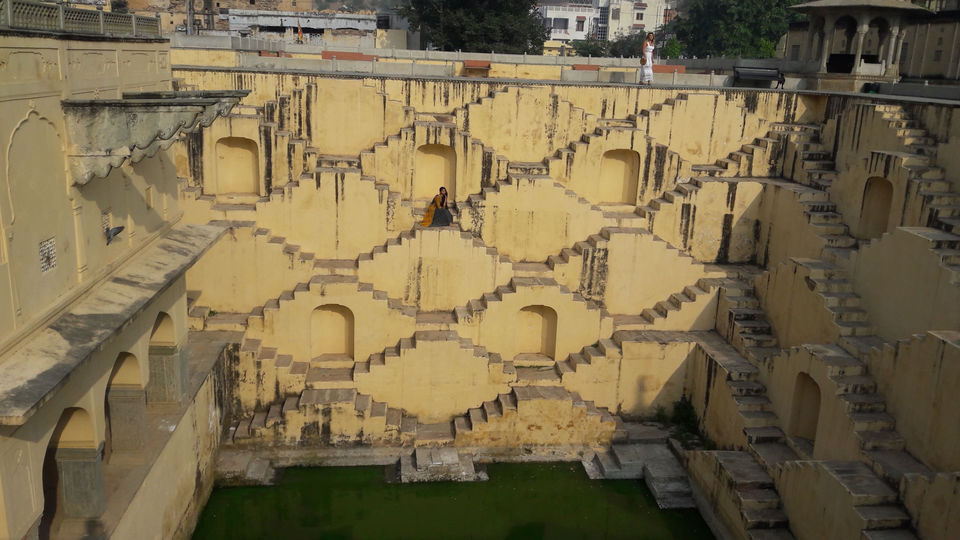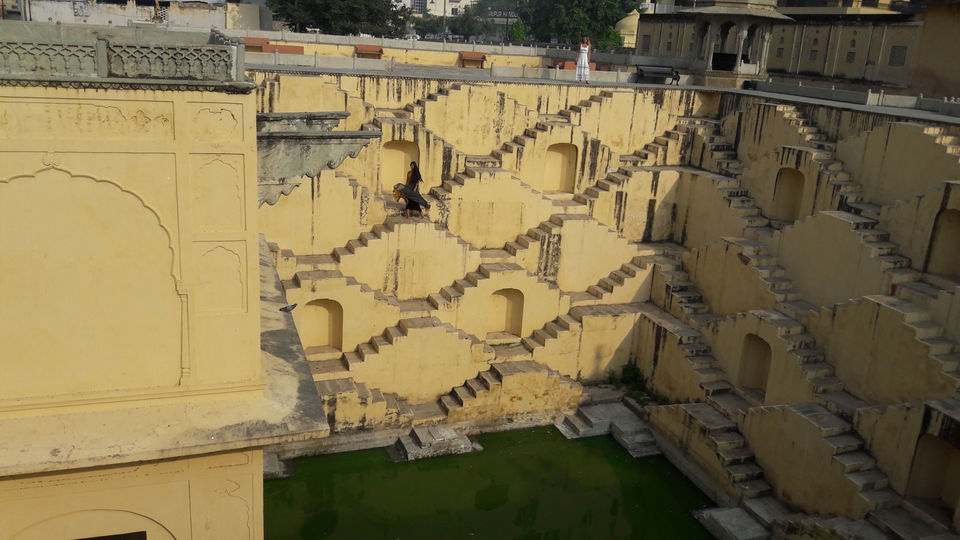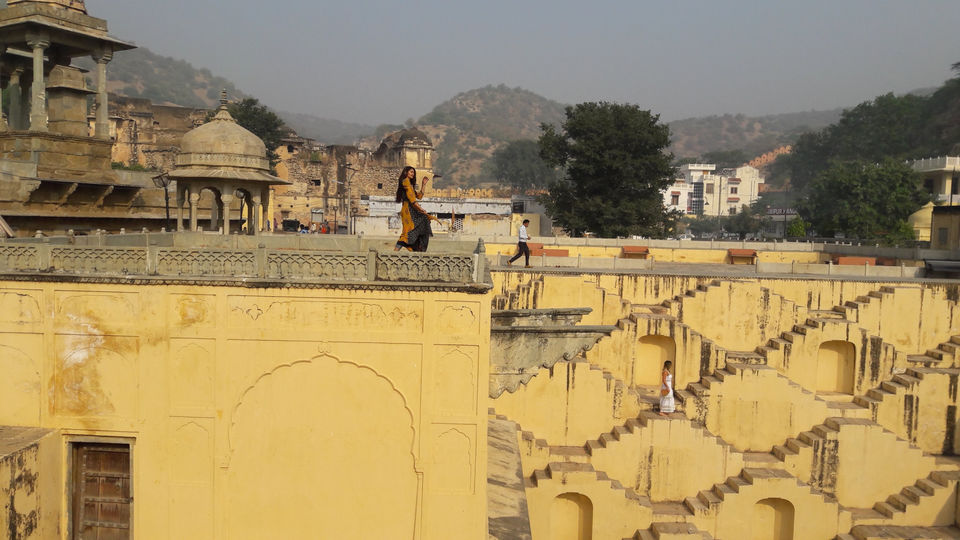 https://www.instagram.com/p/B1ghzIonT6fKYXJwlJaB0BUlzAMU6Xkzst4f780/?igshid=usgep98b7sk2
for the most insta grammable picture try going WIND VIEW CAFE! best to click amazing memories and have some snacks!
after the morning hustle take ur bicycle n ride it in the city reach to amer just 1.5 km away from panna meena ka kund
the hidden spot is inside amer fort as well as outside it
when u go inside with a guide or without one you'll simple see sheesh mahal. , amer mata ka mandir but go more deep go inside the galleries and you find the most amzing jharoka over there ...not everyone finds this. give it a shot .
FORT WALL SHOT!:
this ia actually hidden coz many know about it but the way to it is little difficult
there is a mosque in front of amer mahal go there
and find the stairs to the wall (about 200 stairs)
dont worry your thighs gonna be very painful in the night after this day but you'r goin to love the city view from this spot!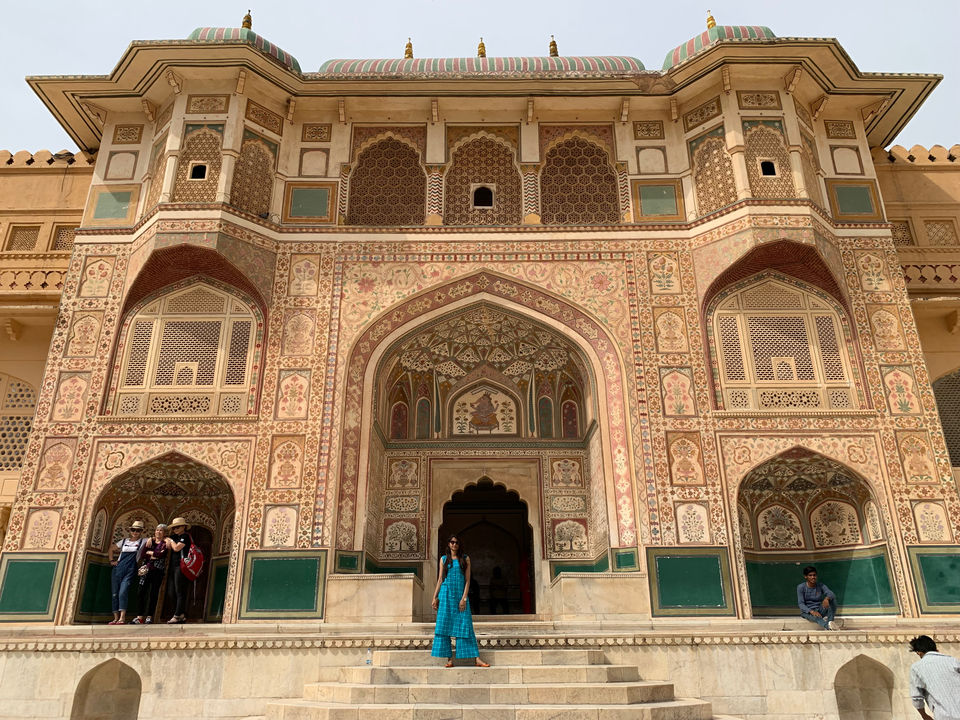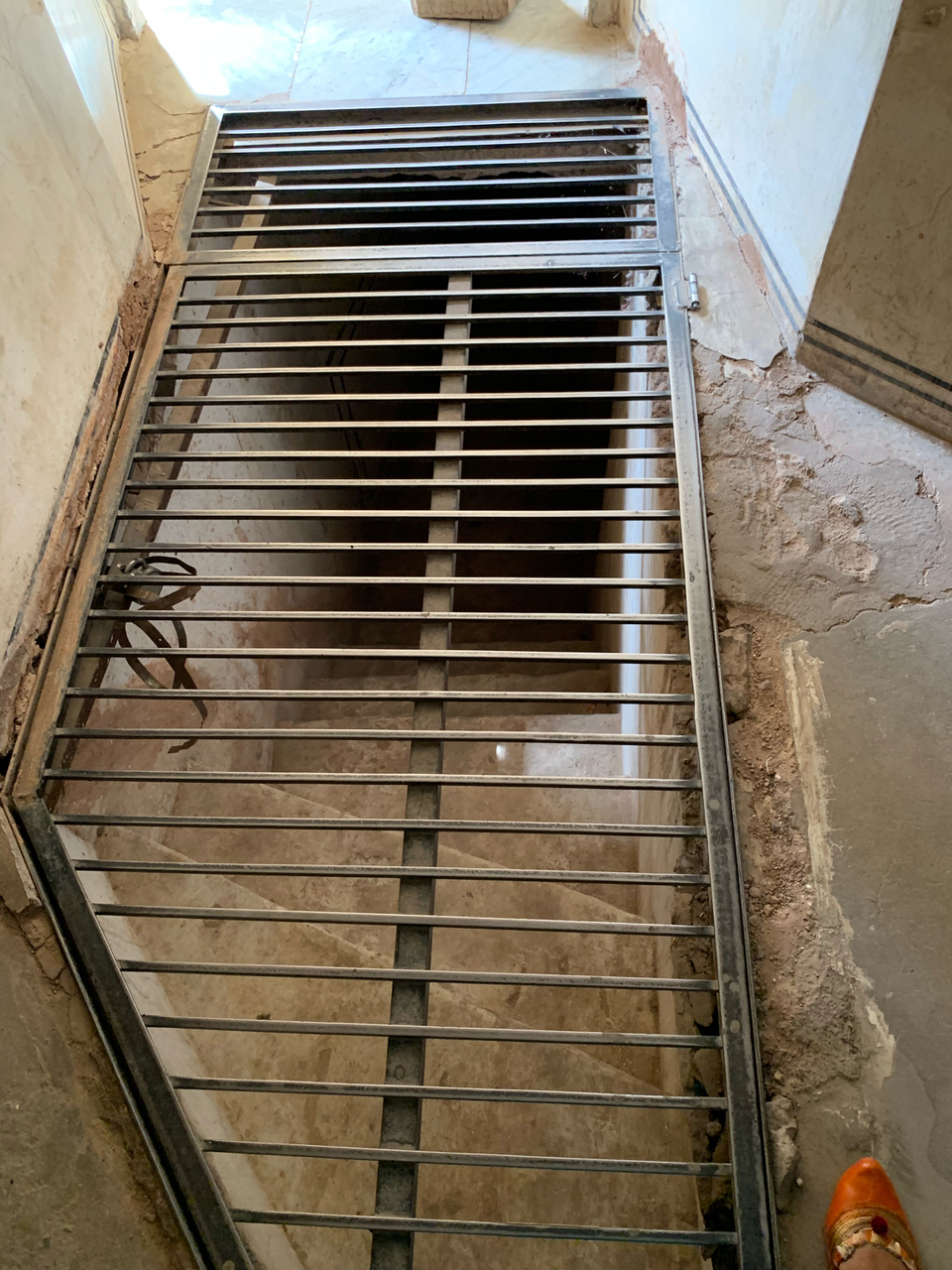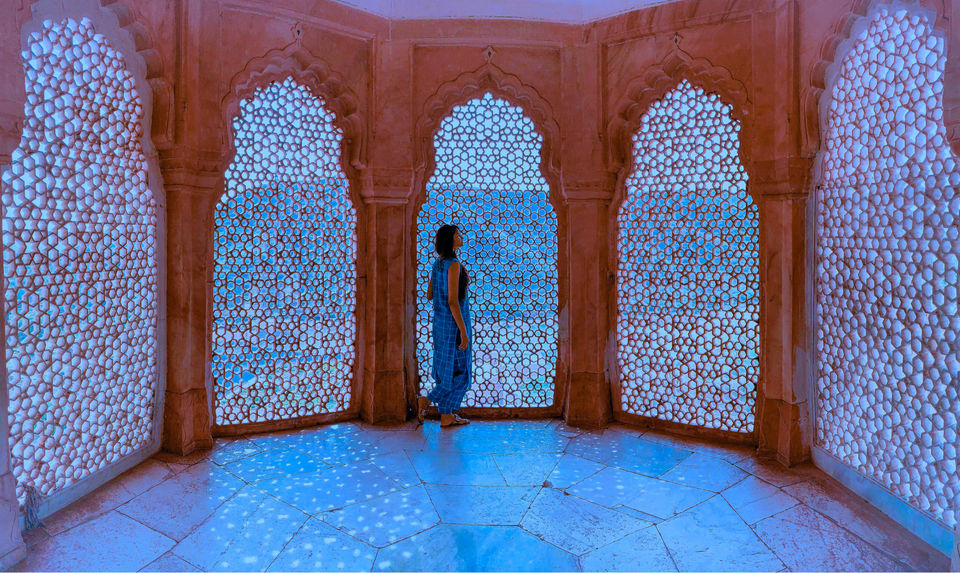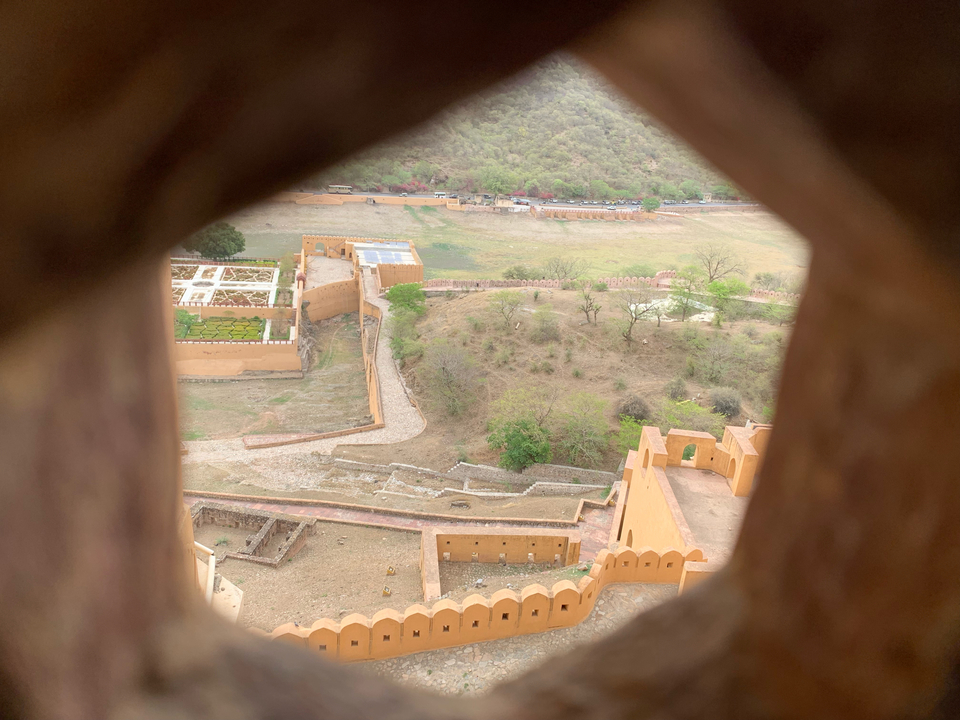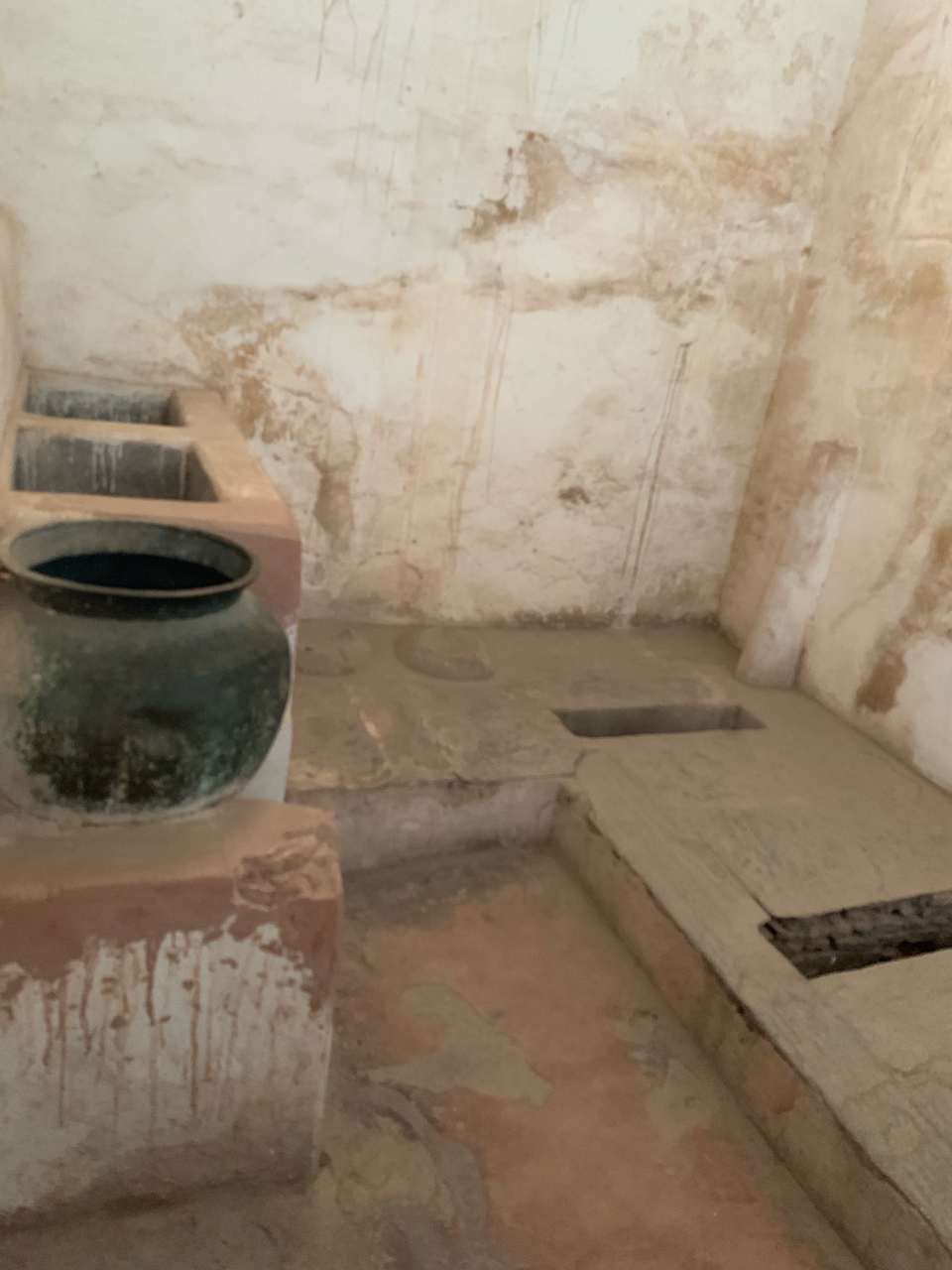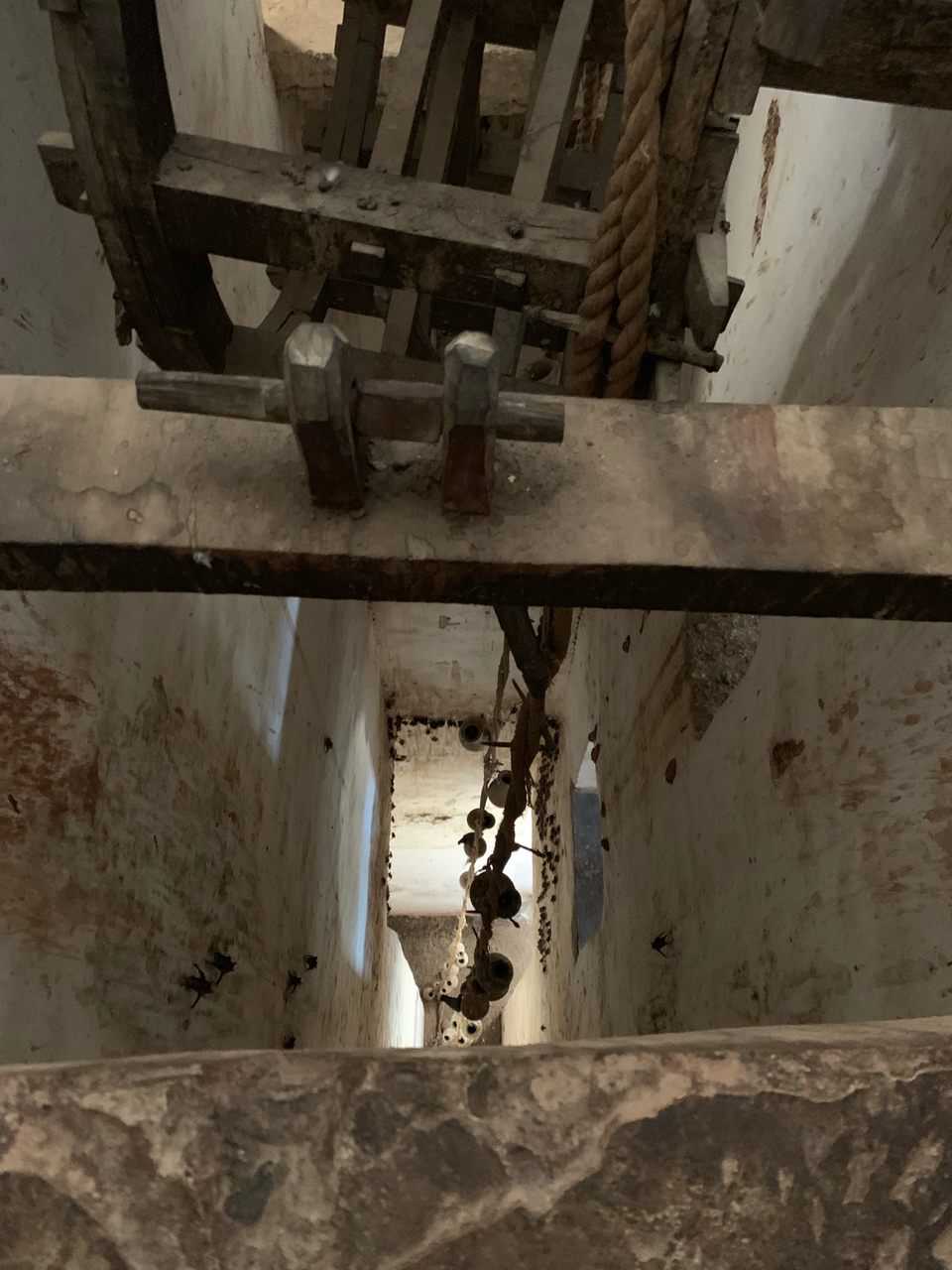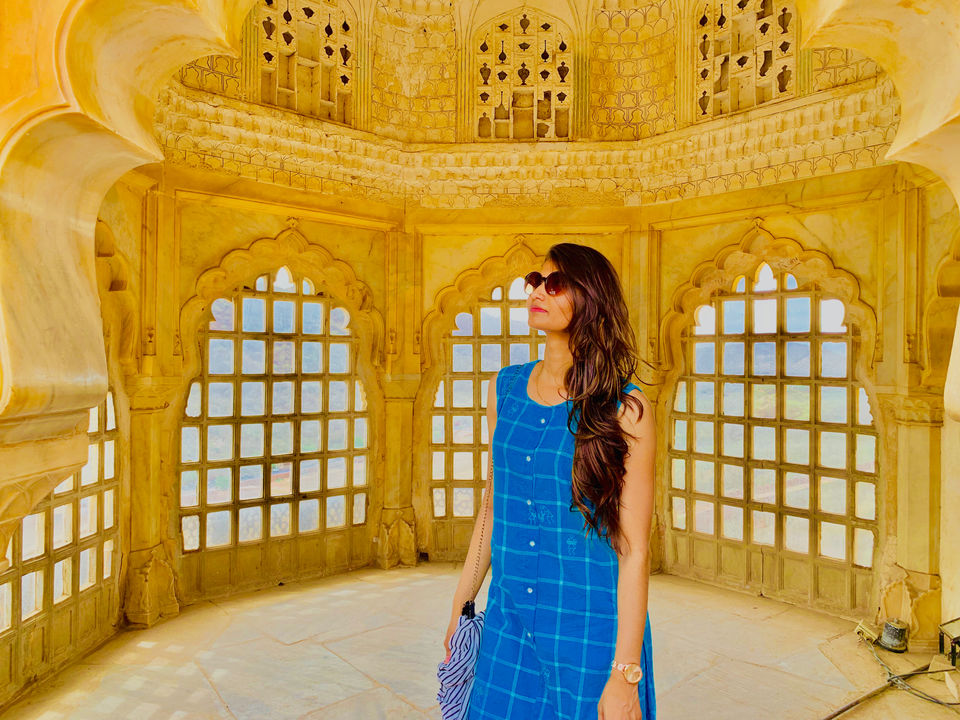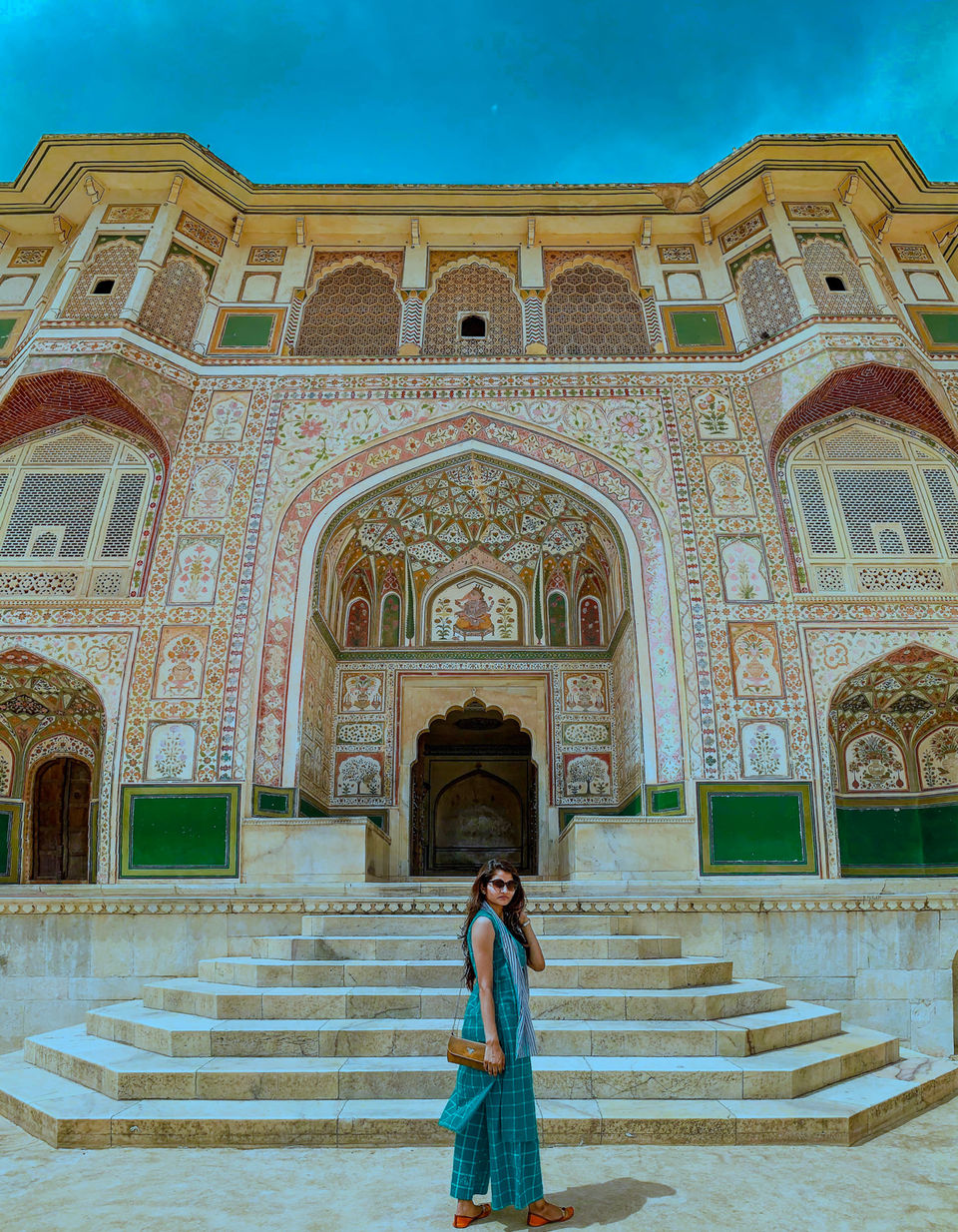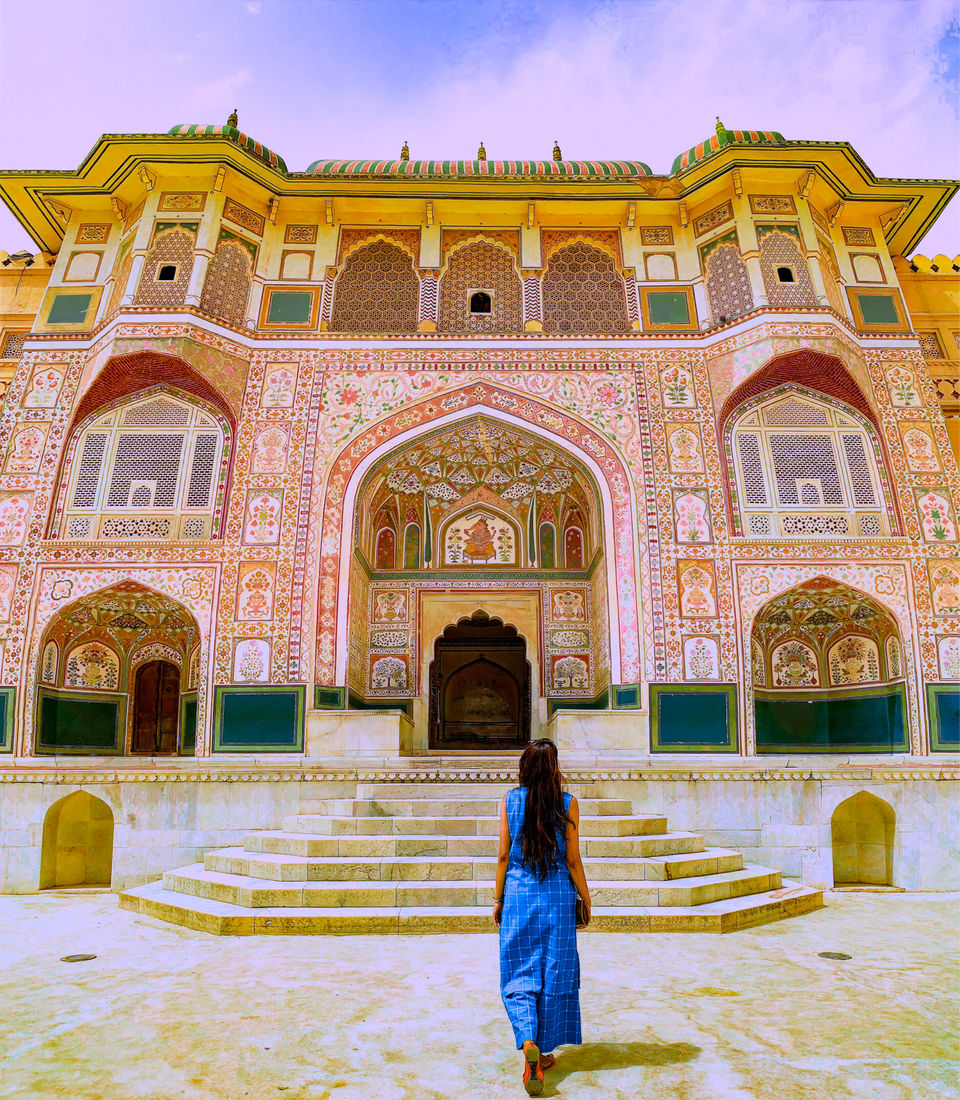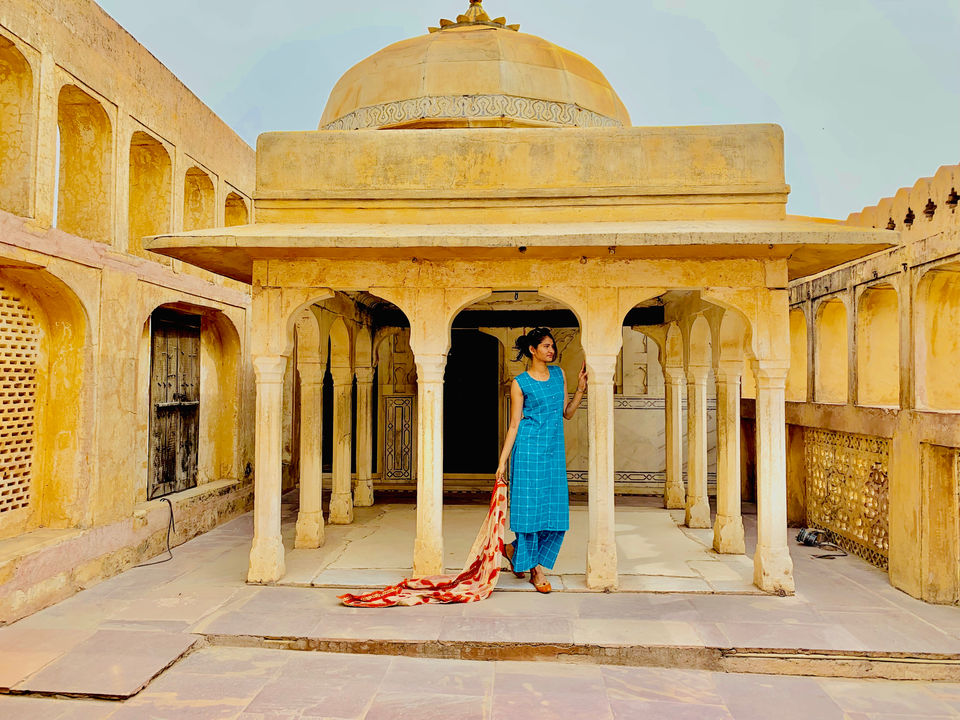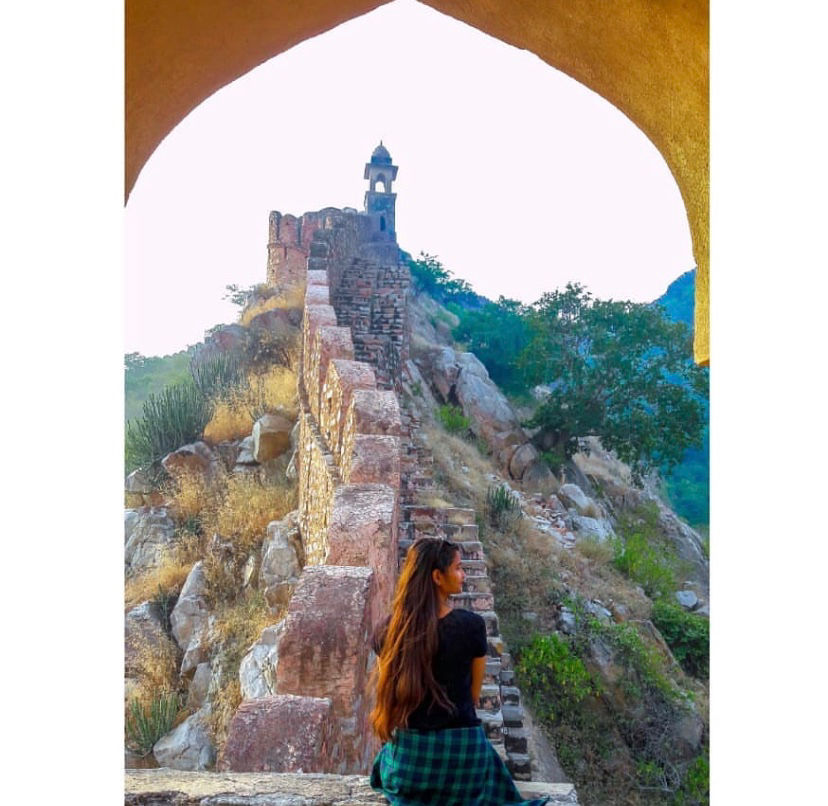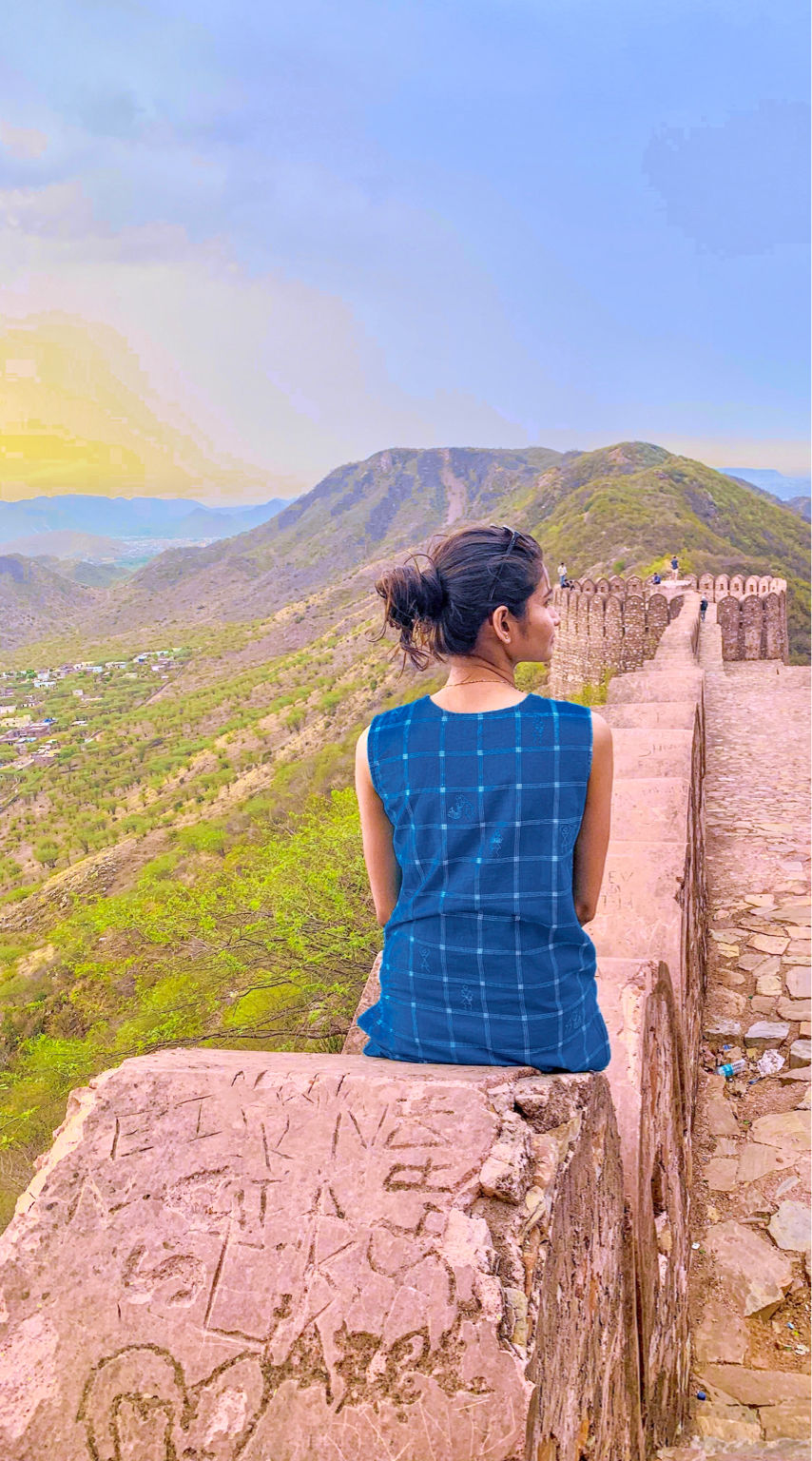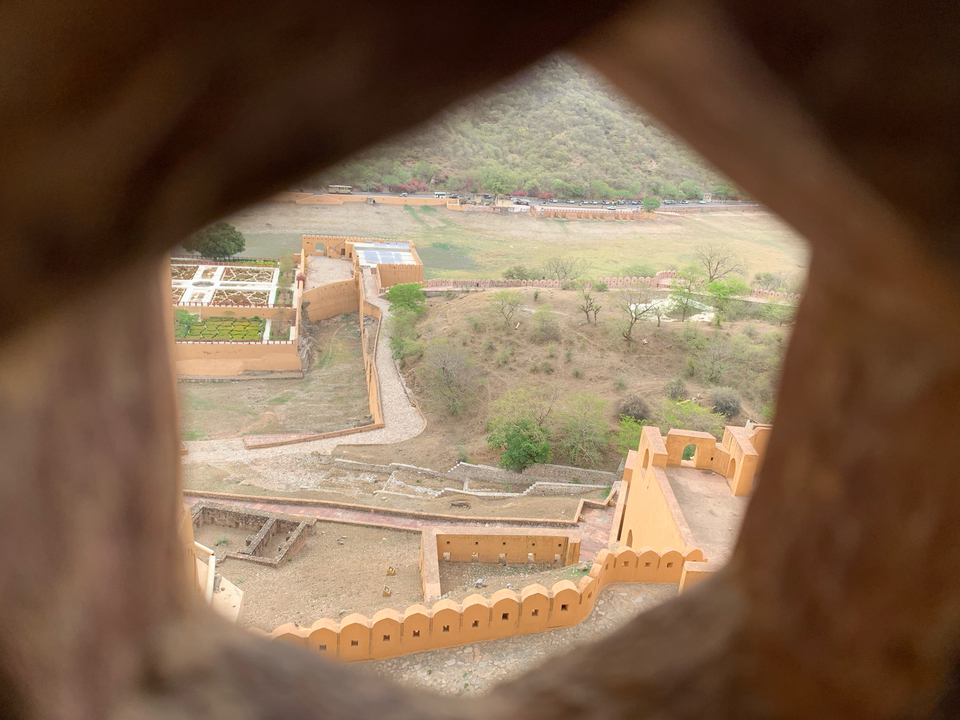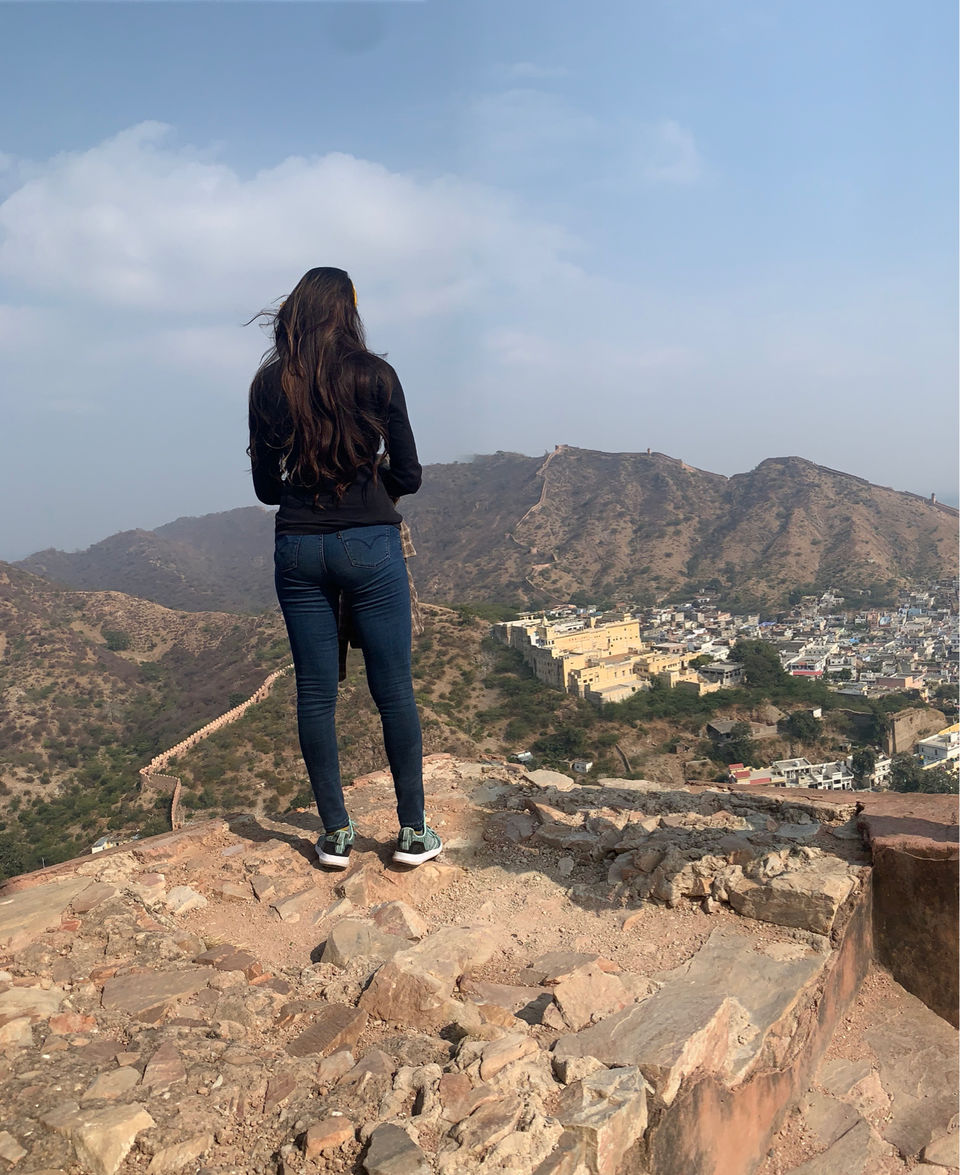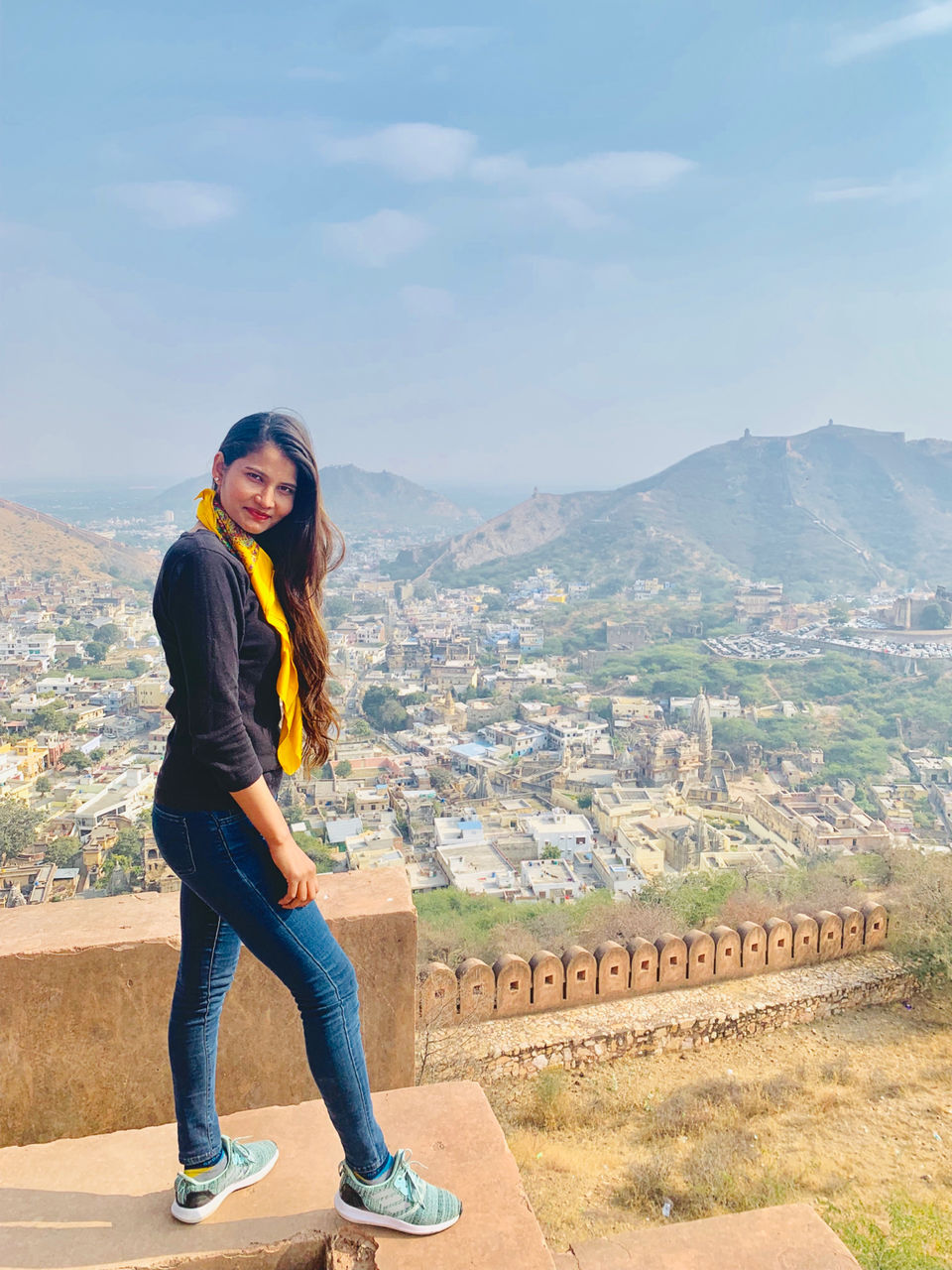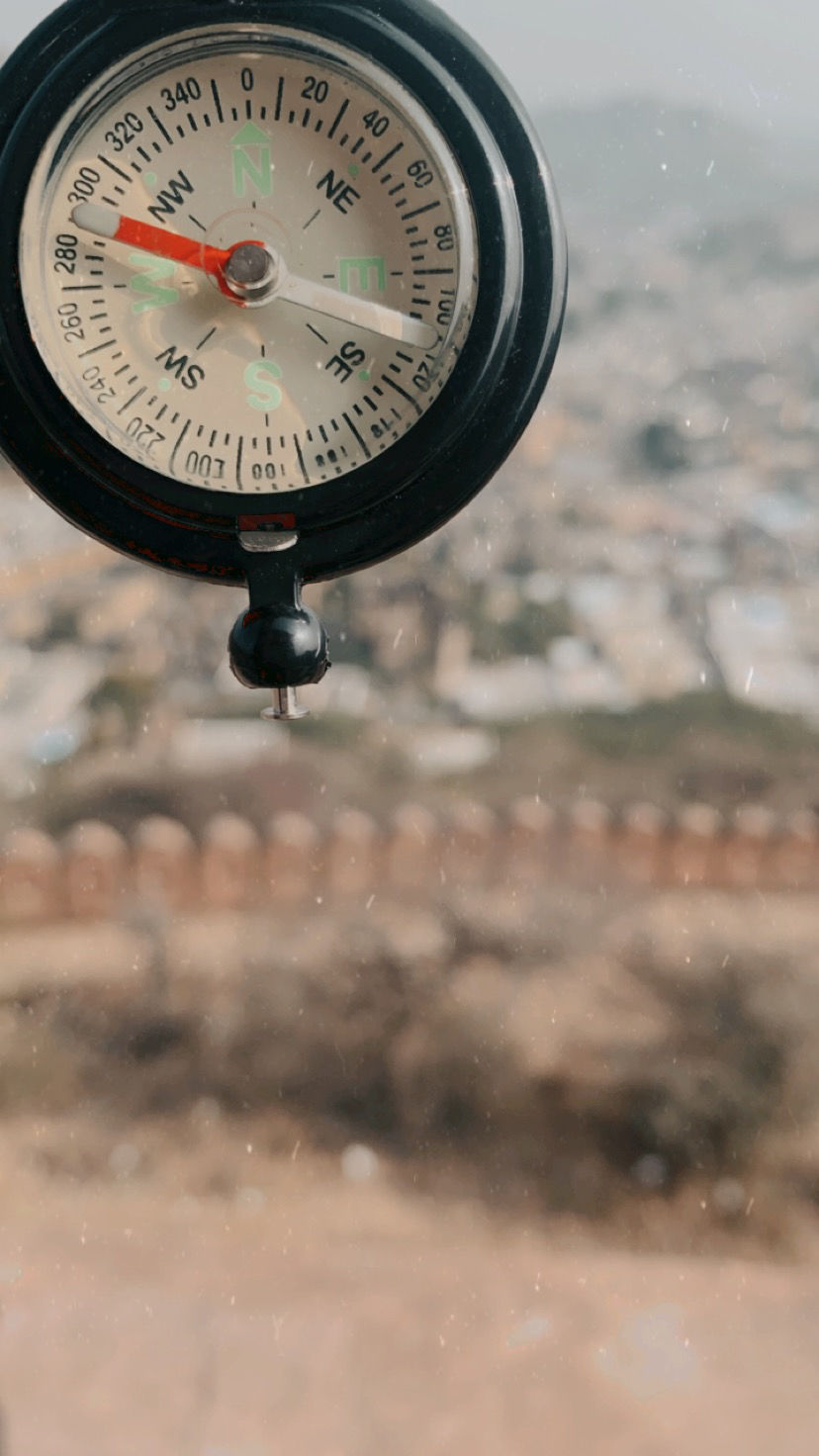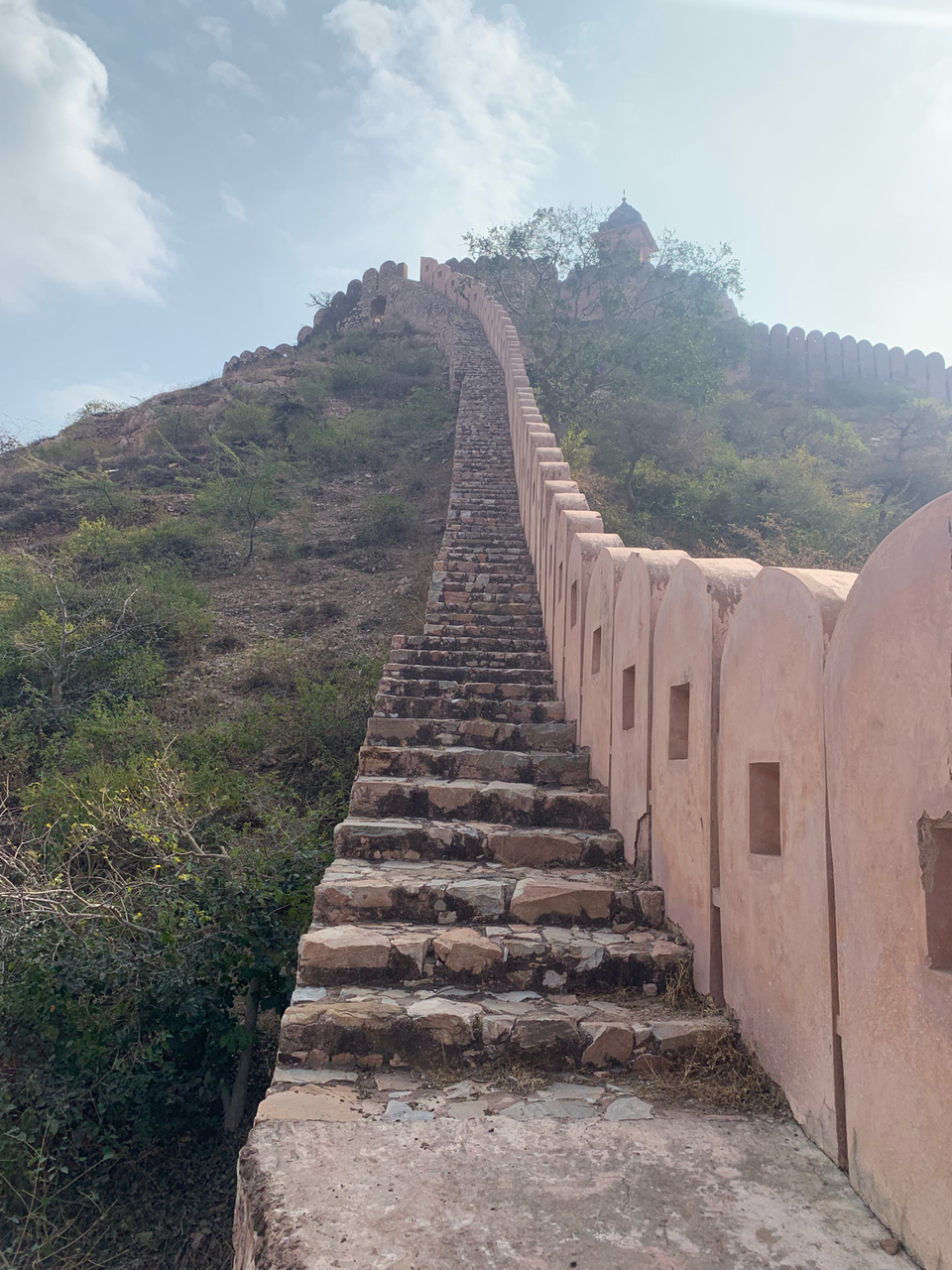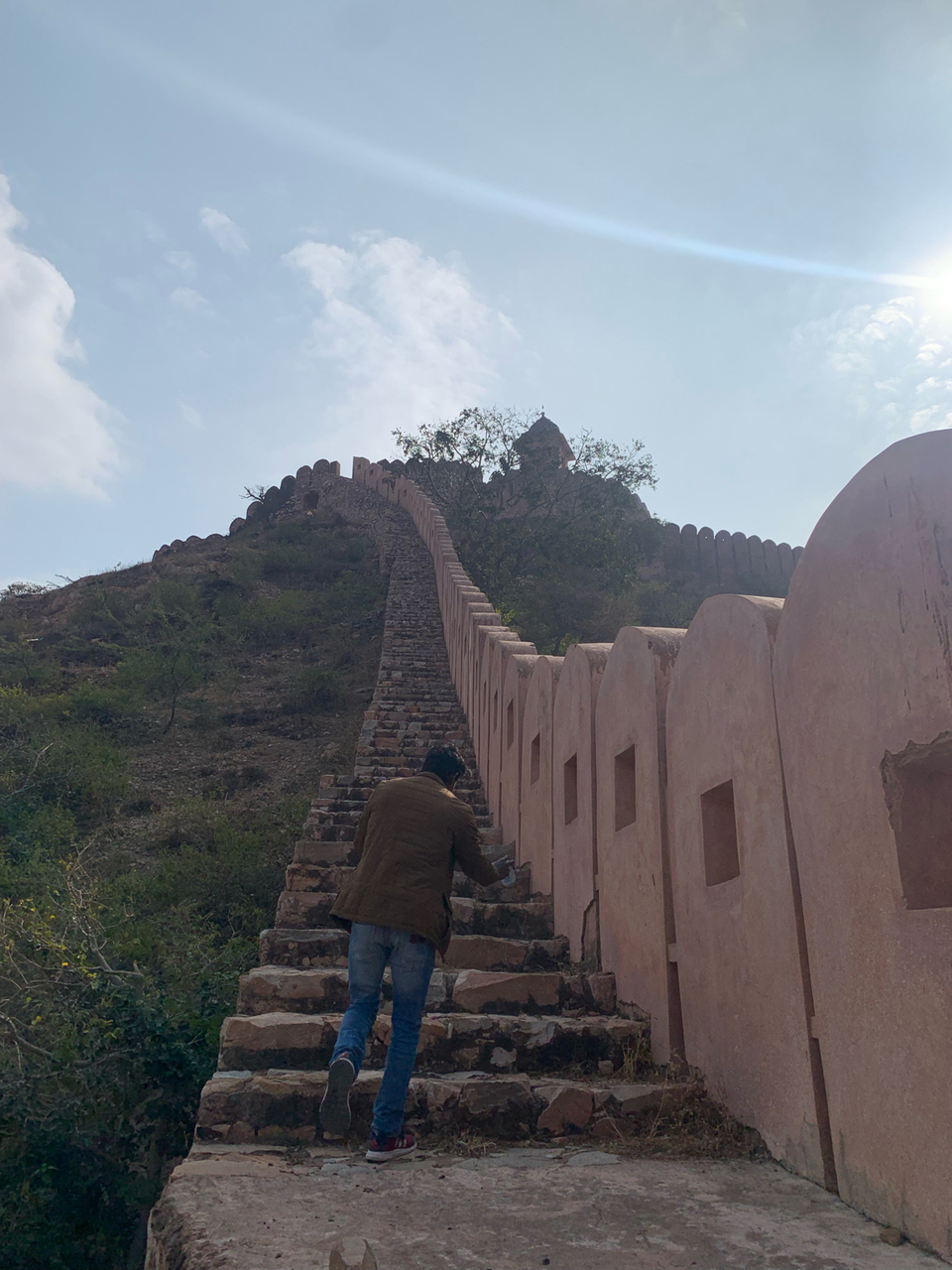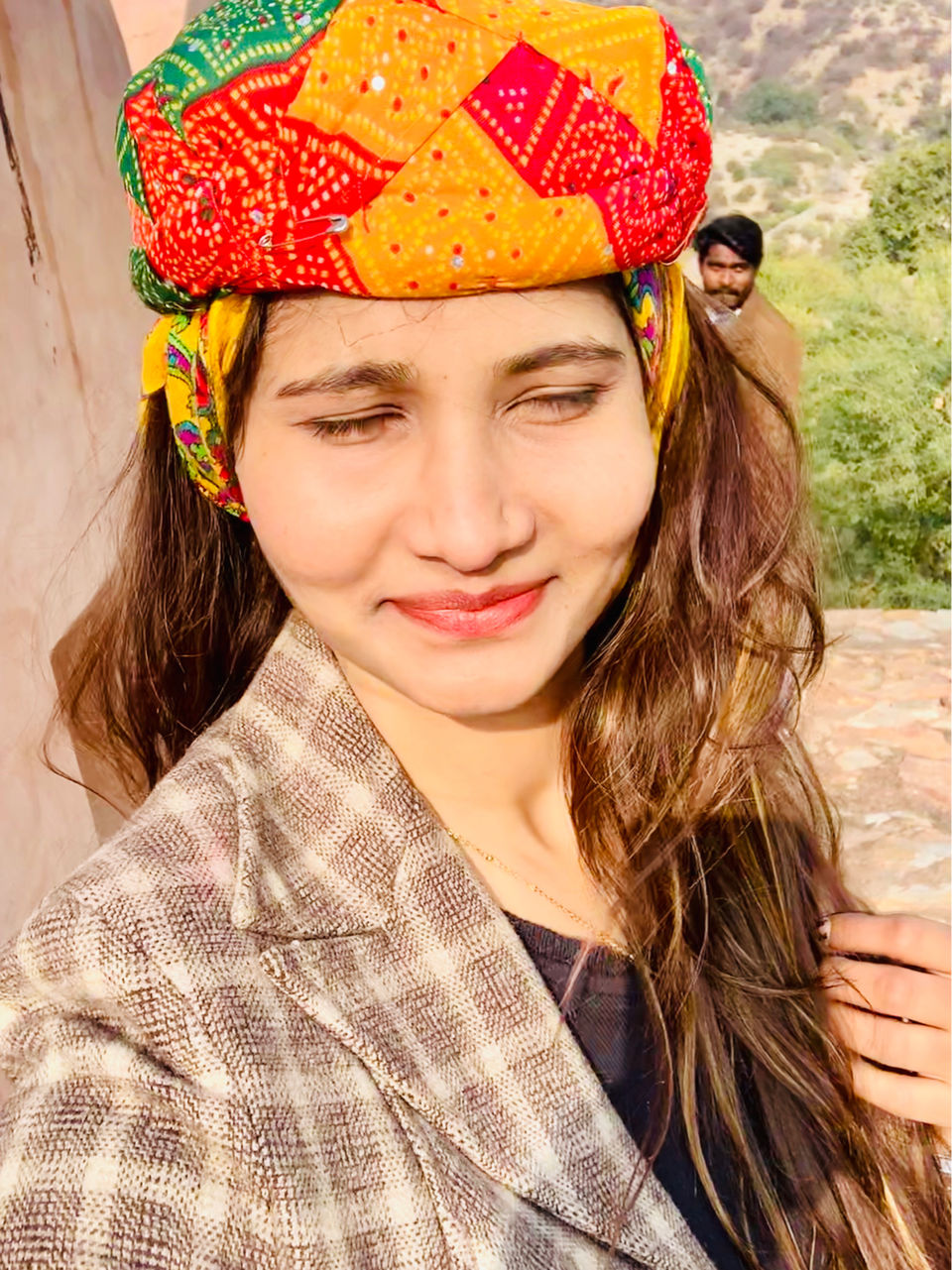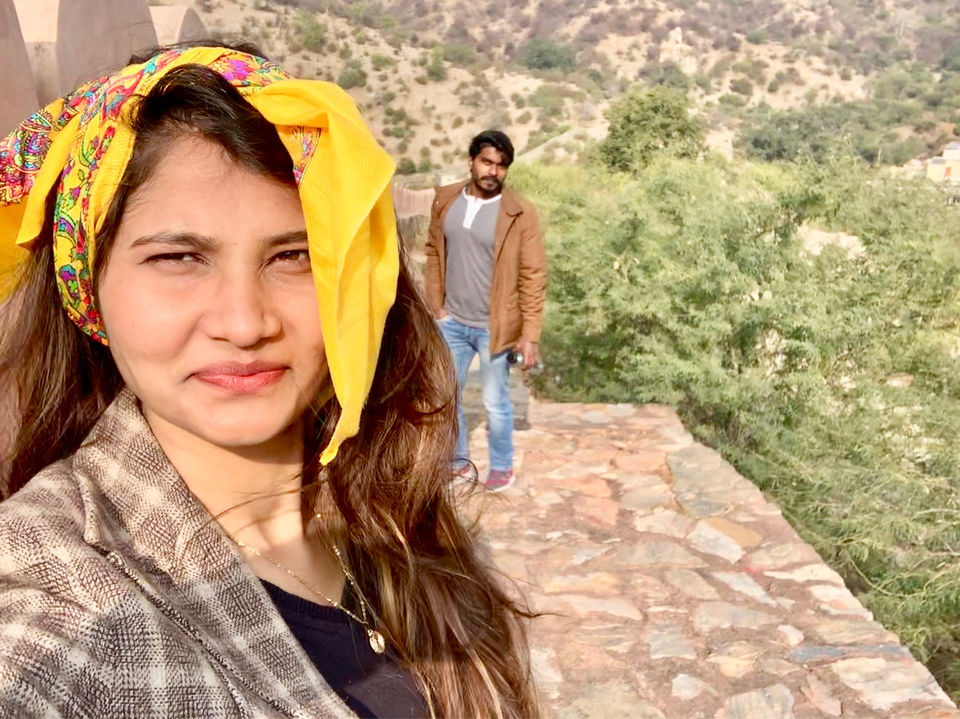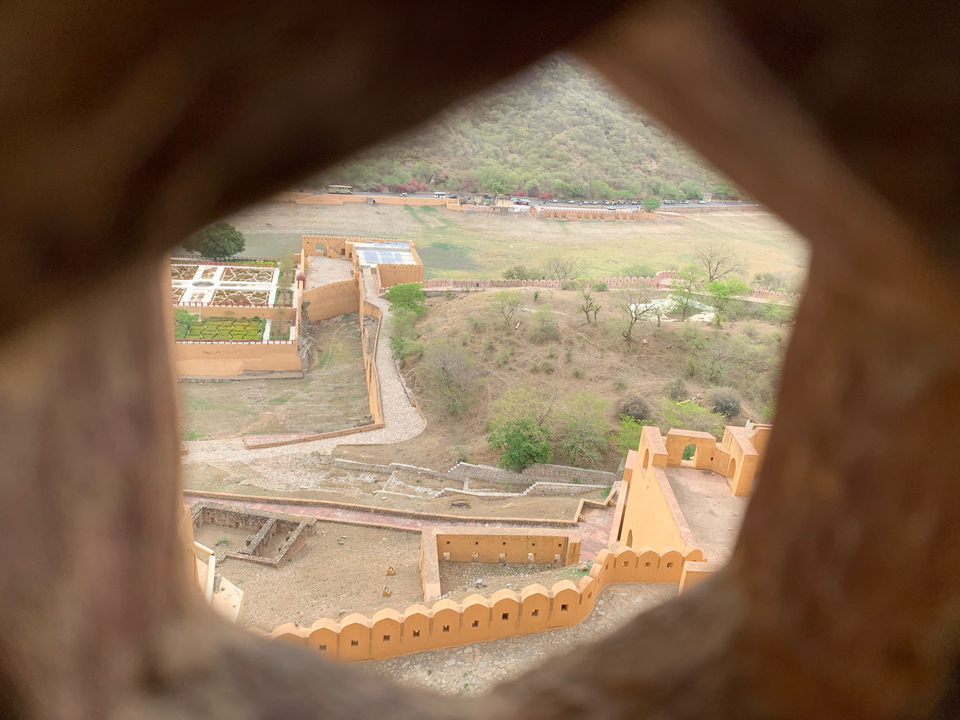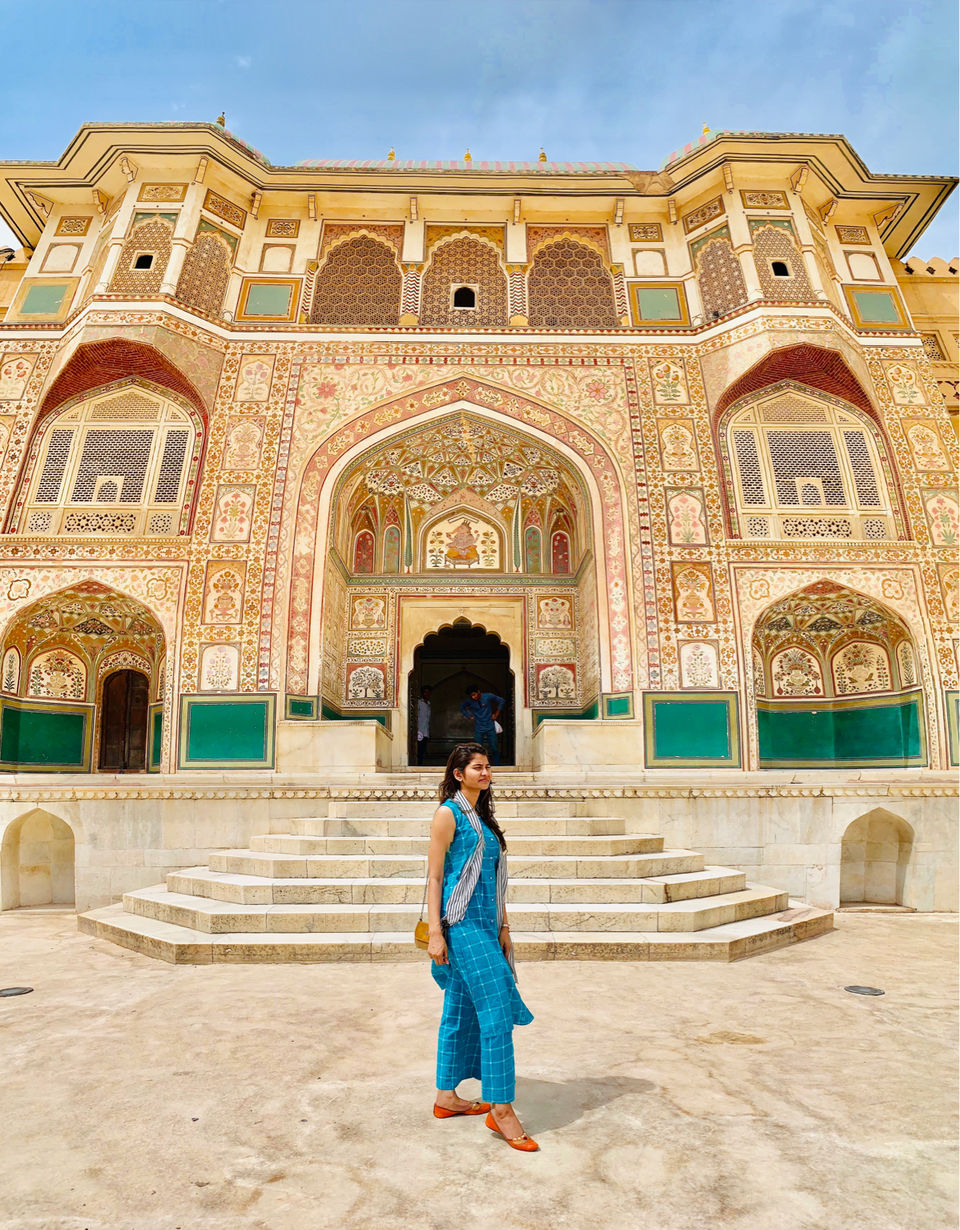 shopping places in the city :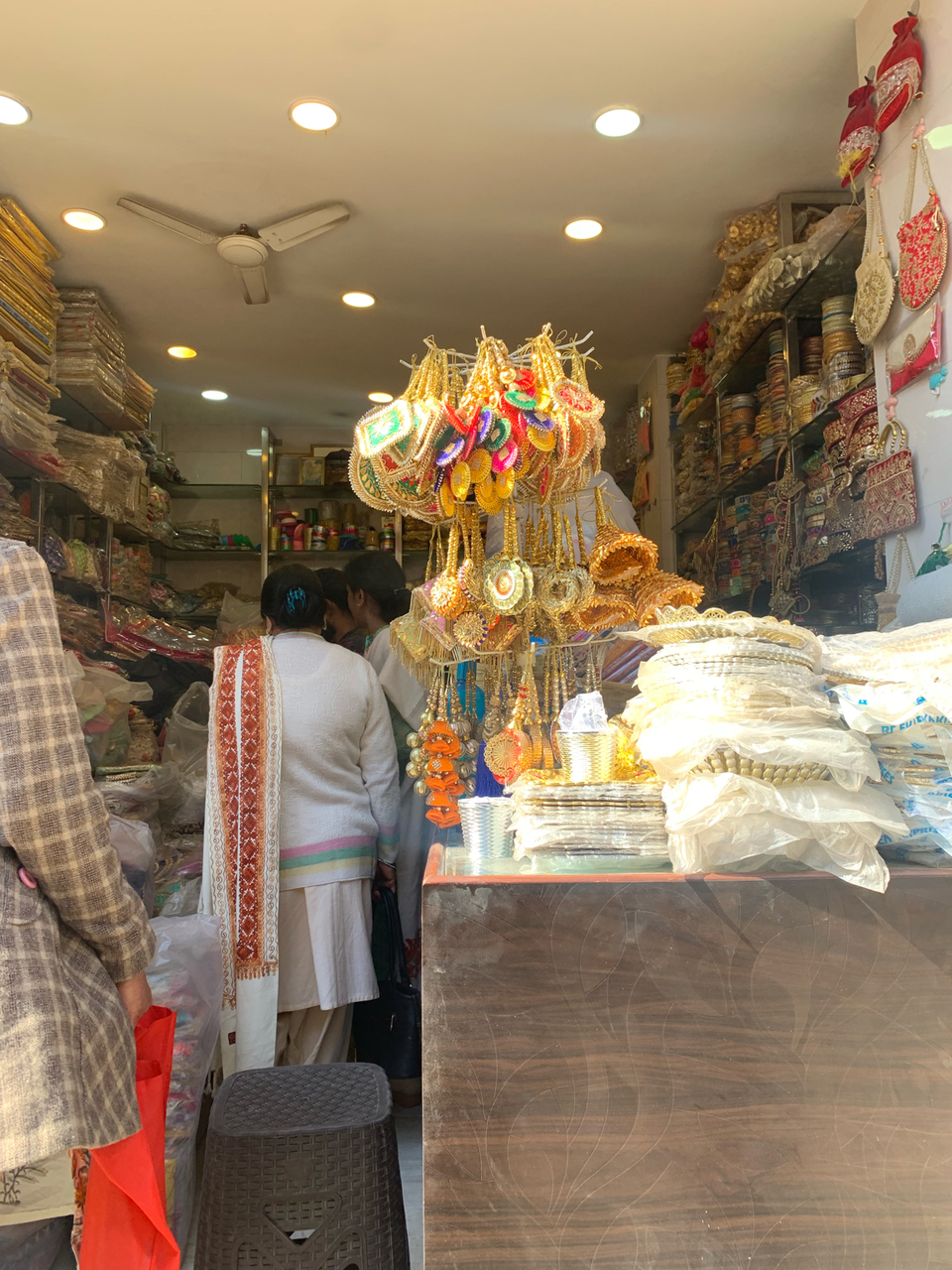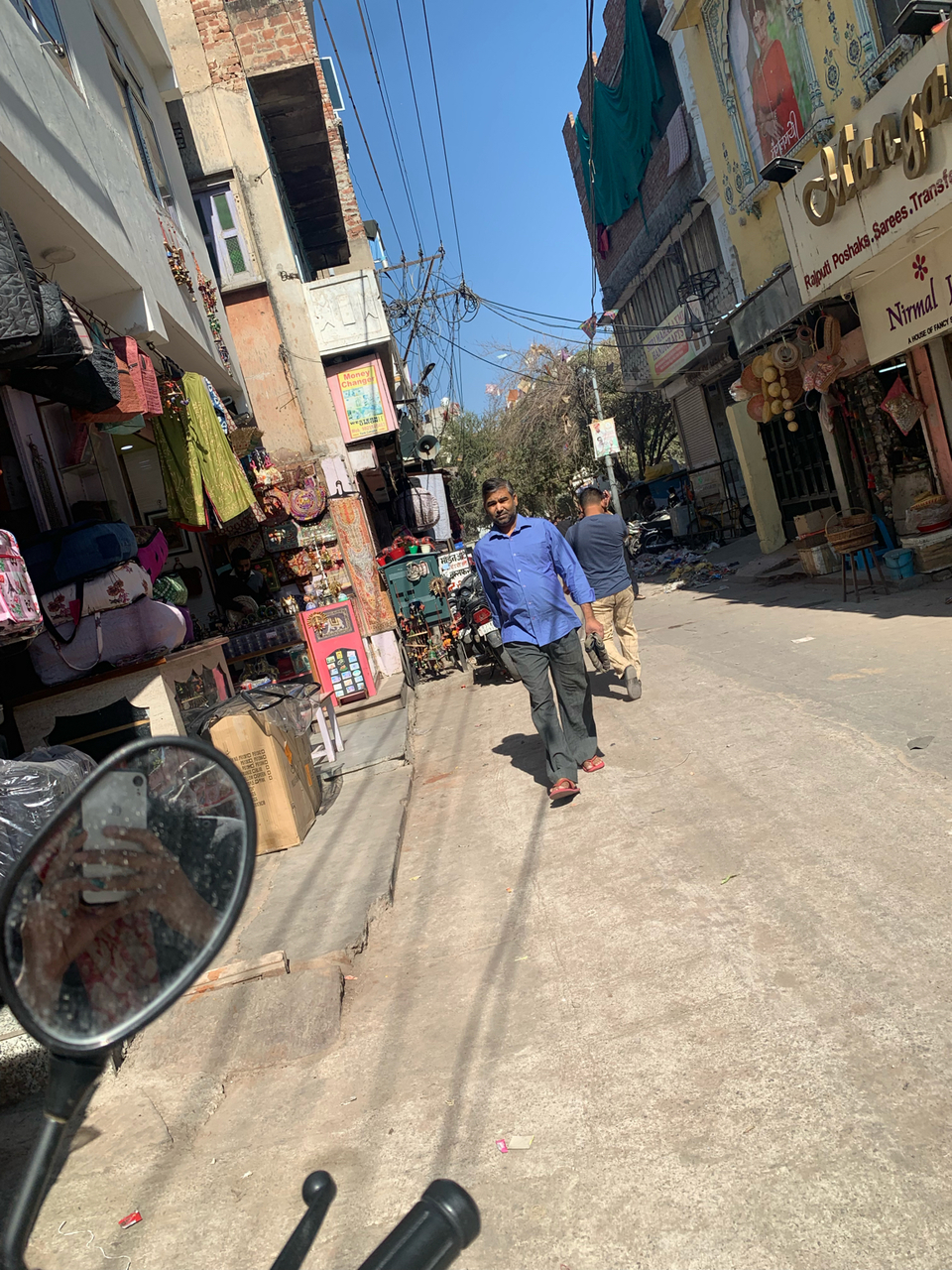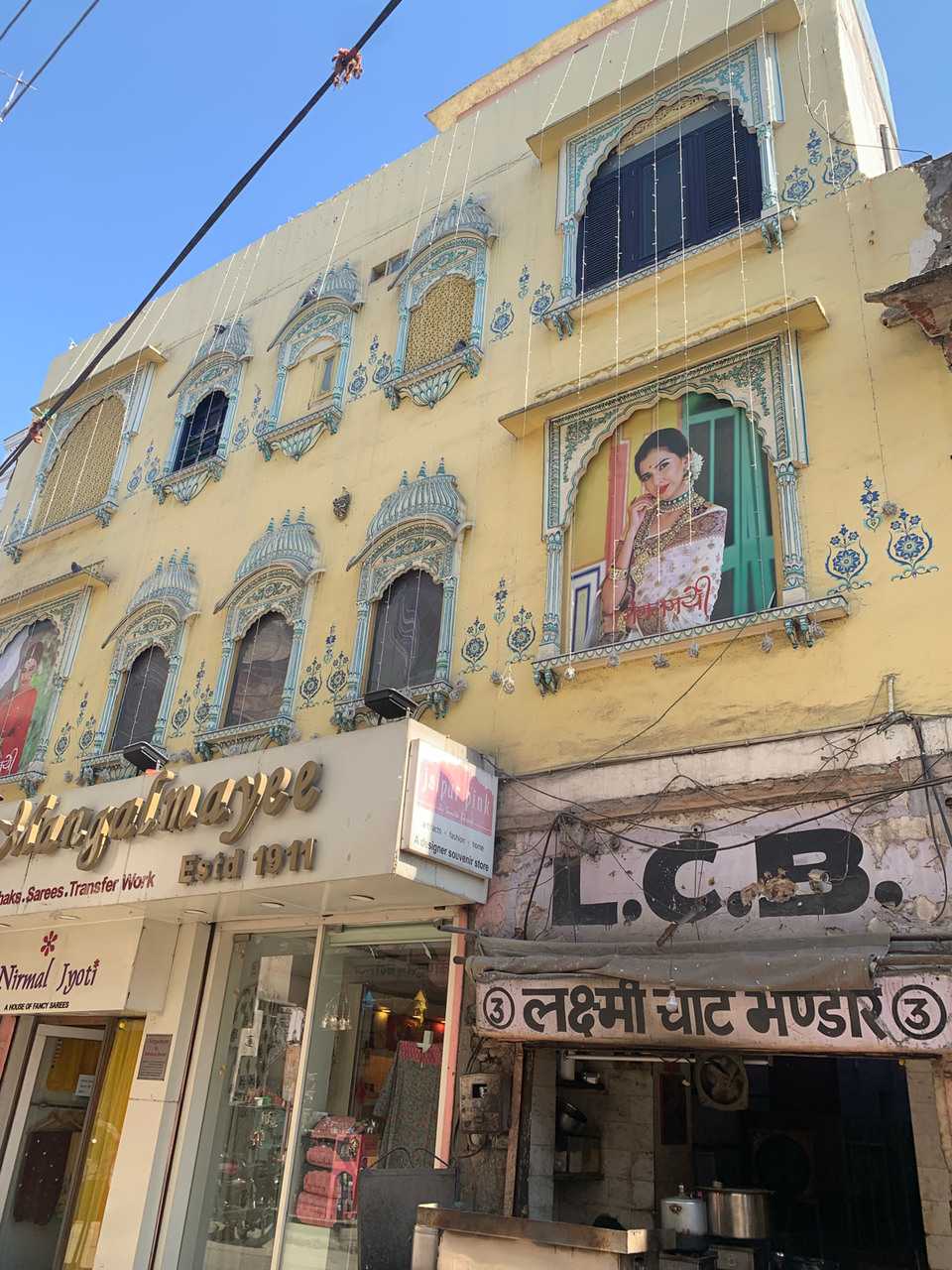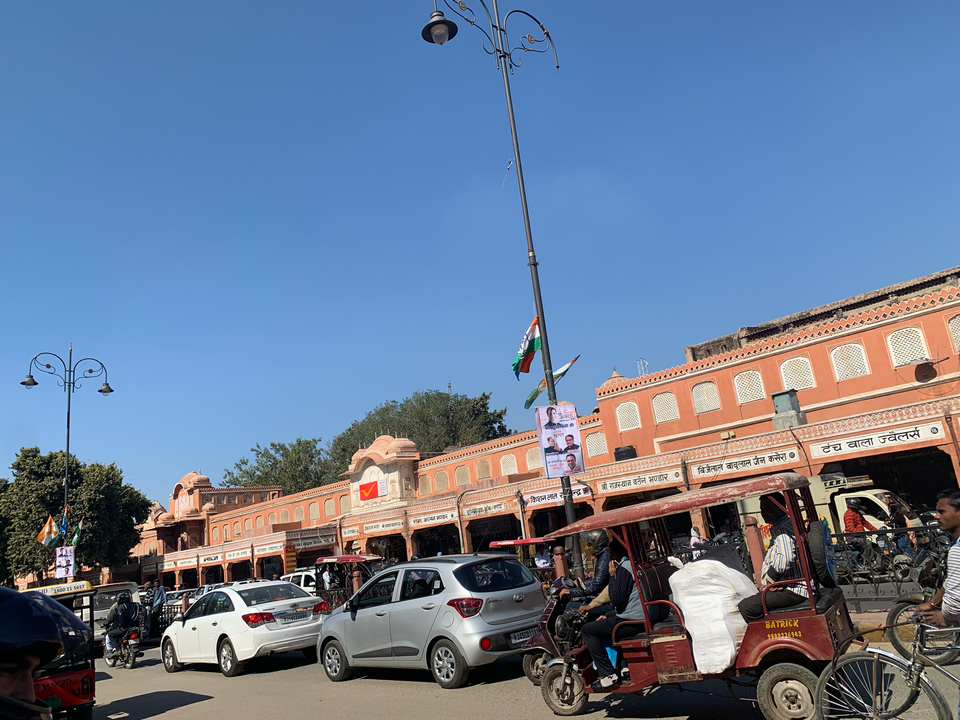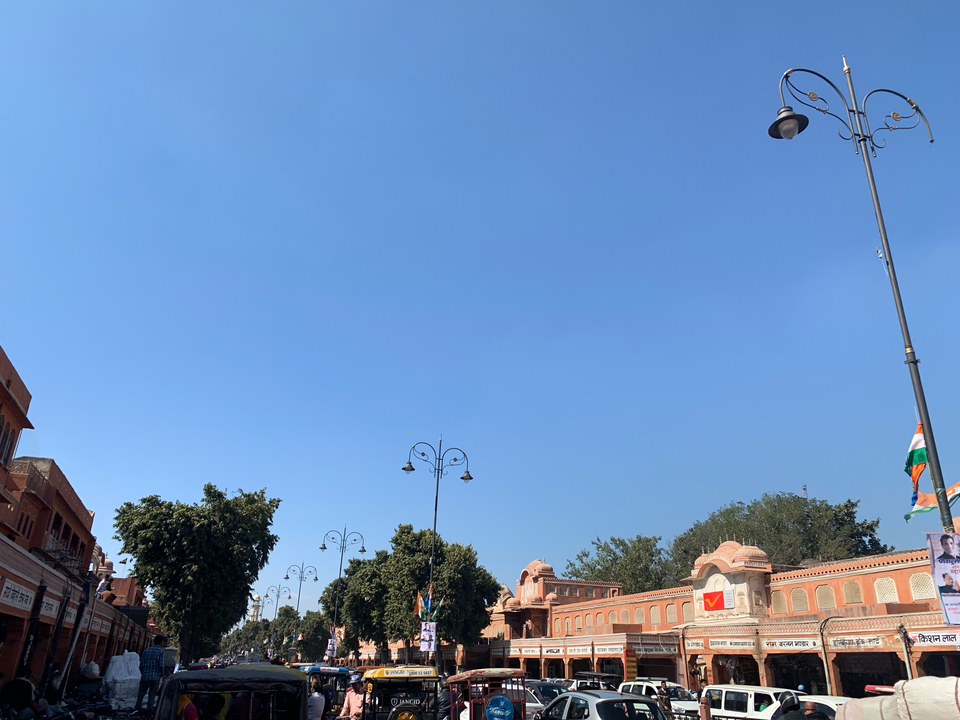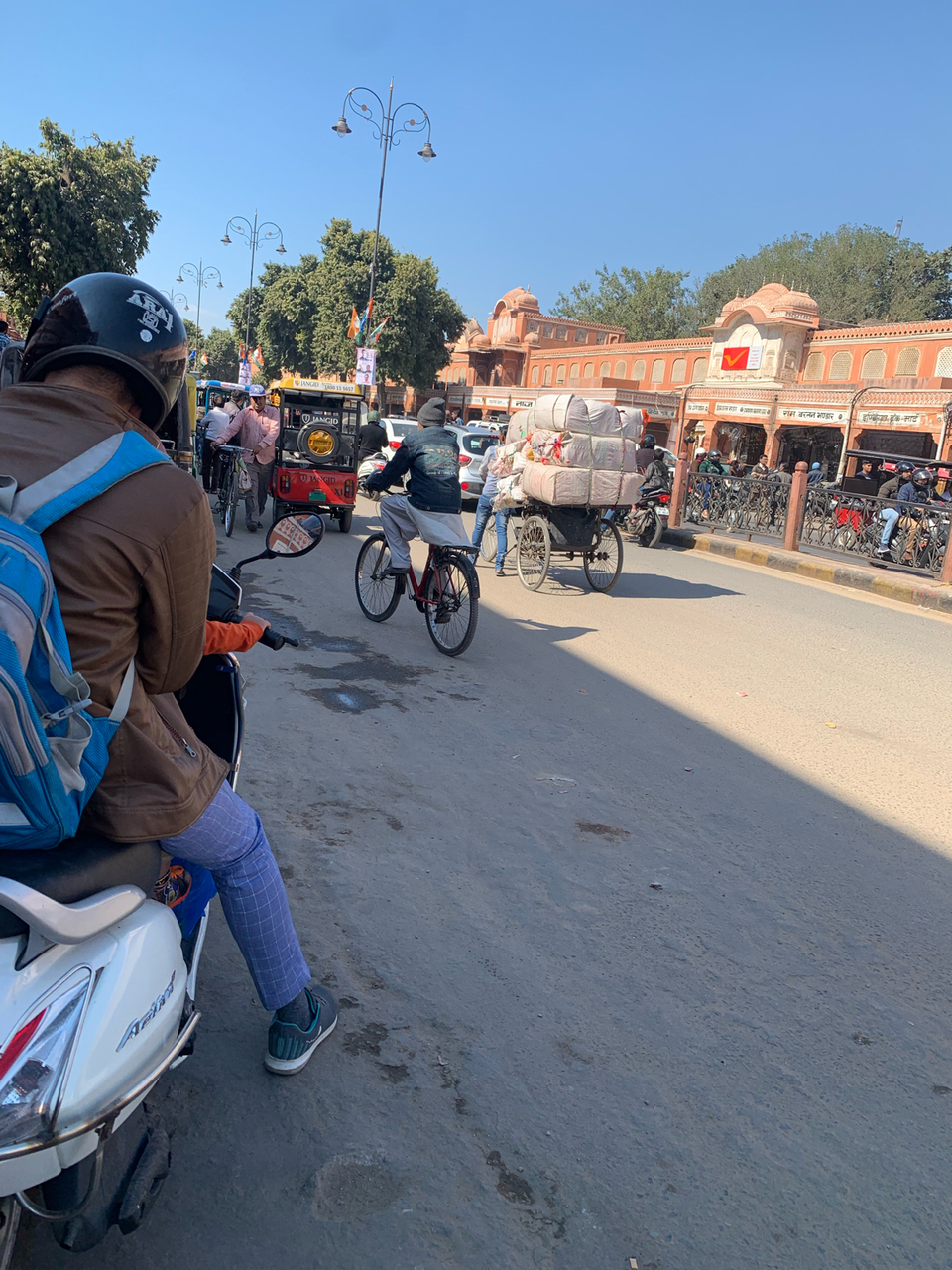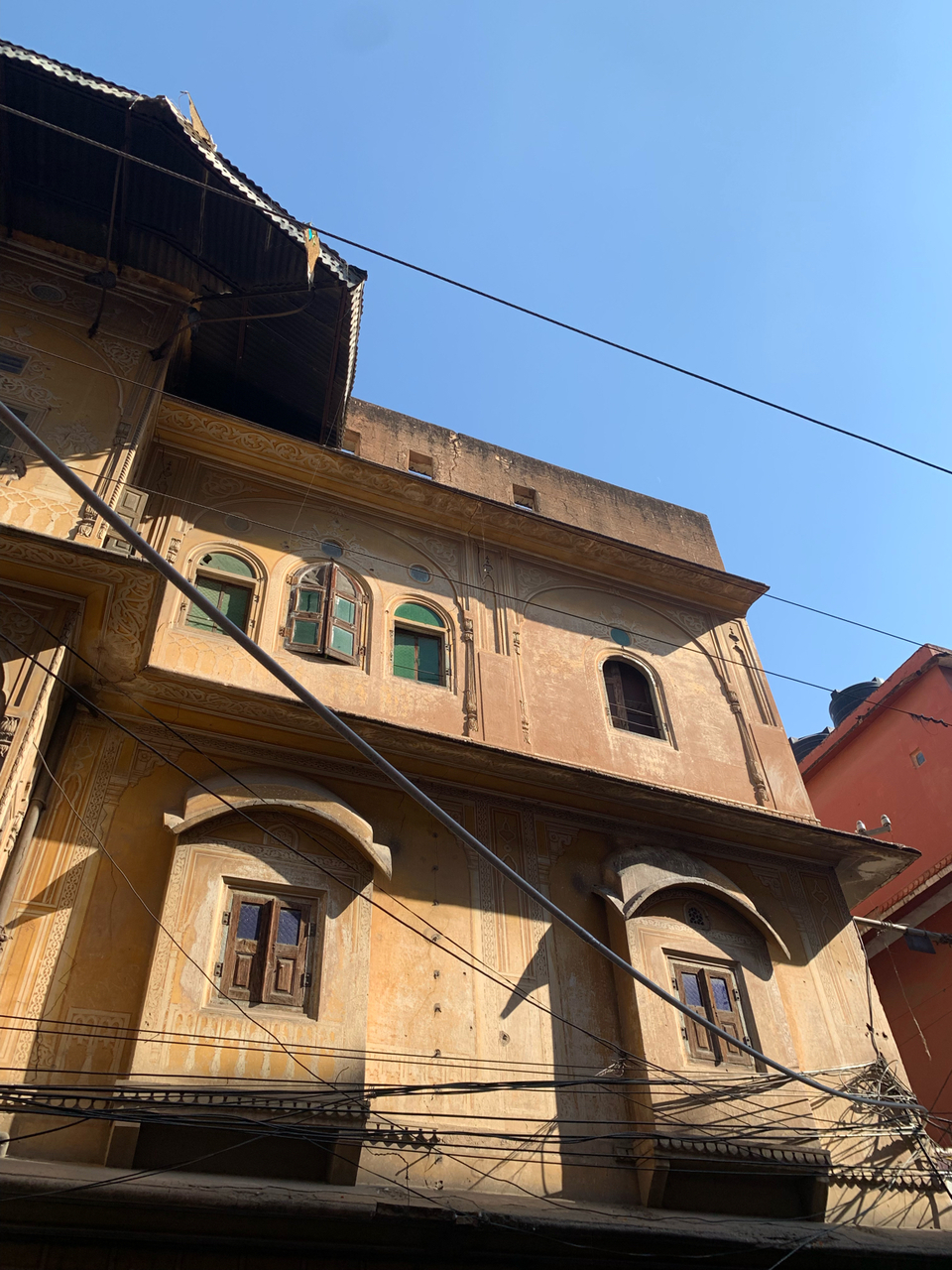 SPOT : GATORE KI CHATRIYAA