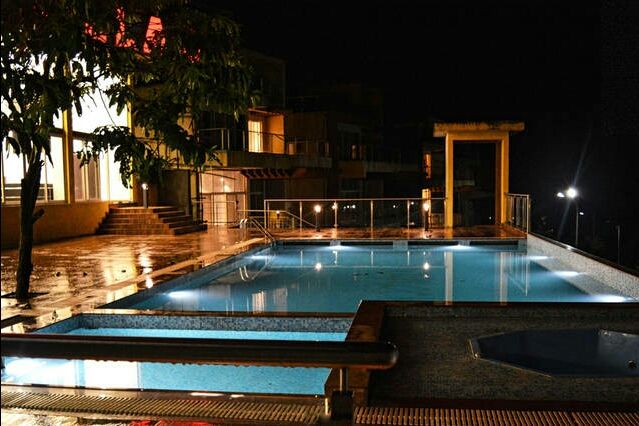 This summer book an ideal gateway to enjoy your holidays with your Friends and Family and your little ones on a budget. Stay together and experience the Villa feel with all special amenities similar to a Resort. Stay at this divine retreat located on the foothills of Khandala which gives a panoramic picturesque view of the lake and the hills. Lush greenery, spectacular view, the heavenly skies will plunge you in the heart of nature, giving a breathtaking feel of the peaceful environment and harmony.
This 4 Bhk Villa is just 8km from the duke's nose and that 15km from the Lonavala market area. It is built in a common vicinity with many villas around which shares a common Swimming Pool and Recreation activities. This villa is perfect for all age groups and occasions seeking tranquility and luxury and it also welcomes your special ones your beloved pets on prior request.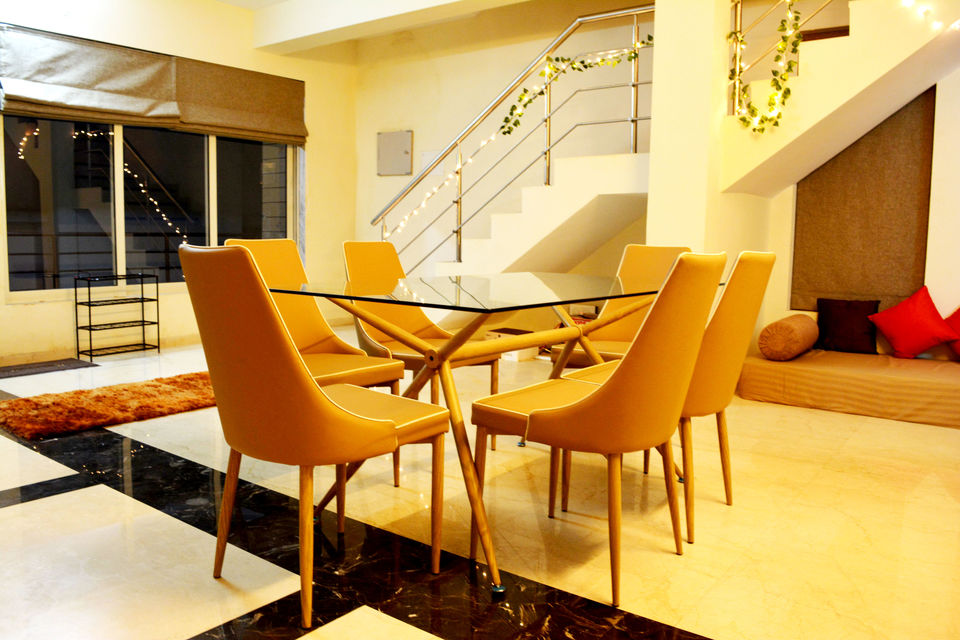 About The Villa:
This sprawling, 2-storey villa has 4 bedrooms, a large living area, dining area and the kitchen. It's ground floor comprises of the Dining area followed by a Fully equipped kitchen along with one bedroom and a common bathroom. It also has a small seating area where you can have your group time playing cards or relaxing. The kitchen is fully equipped so that One can enjoy cooking that is made available with all essential. The first floor consists of the spacious living room with an attached balcony and one bedroom. The Living area has a comfy sofa to lounge on and a small mellow seating area.The en-suited spacious balcony will give you a spectacular feel of the villa.The other two bedrooms are on the second floor followed by the terrace on the top. This property is equipped with all modern amenities for a comfortable stay. All the bedrooms are tastefully designed with an en-suited bathroom which gives a stylish and modern feel to have a relaxing shower, a French window opening, King size bed, dressing table, Air condition, Ceiling Fan, Wardrobe and a seating area.. One of the bedroom on the second floor is a master bedroom with a spacious and huge area,its full-size glass window that slides open to a great lake view. The Terrace is huge in size with a magnificent view where a group of 12 to 15 people can settle comfortably. The best part of the villa which I liked the most is the sketch of cats accompanying to on the staircase. A splendid location, breathtaking view, peace and harmony make this villa a fantastic choice and a ravishing experience.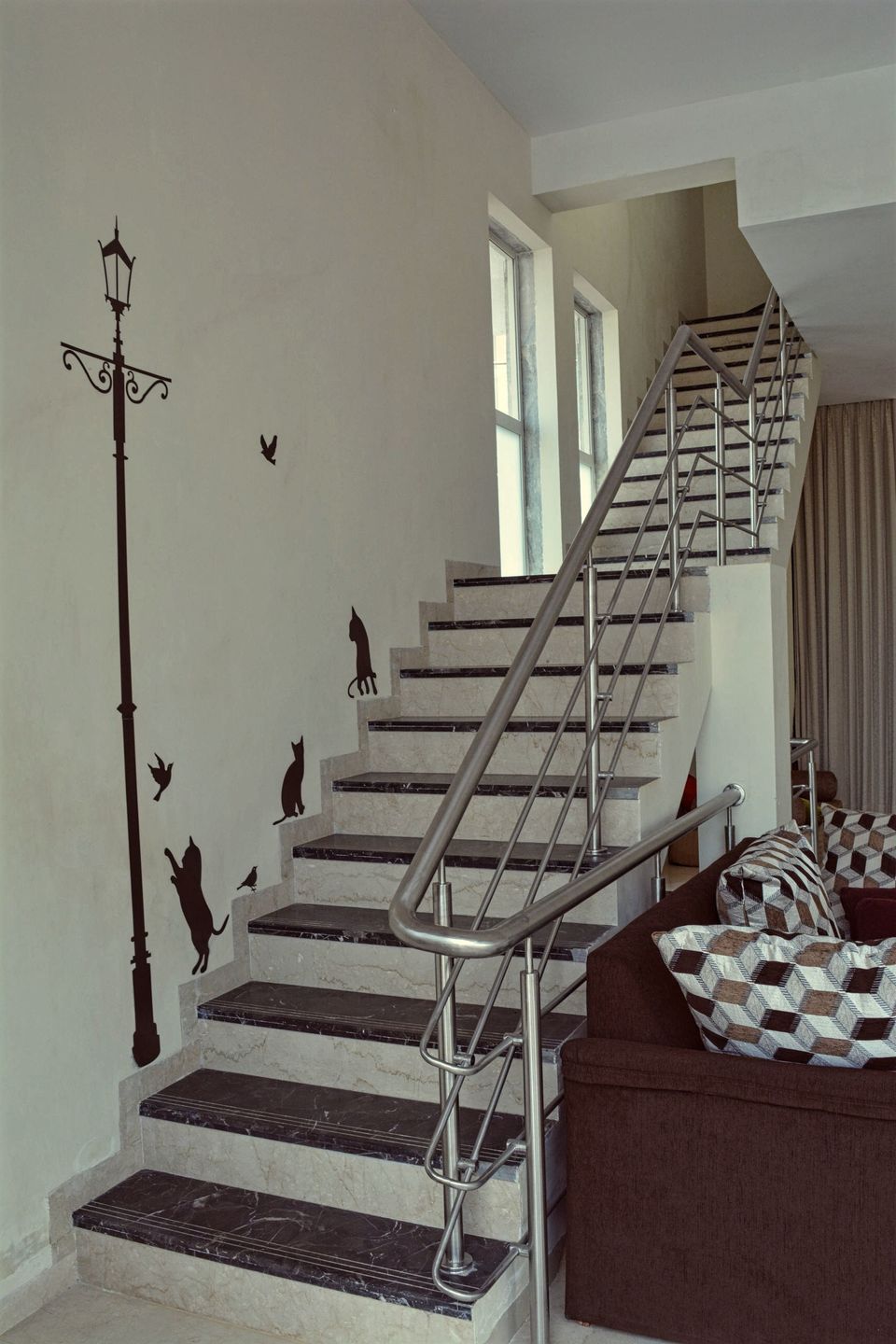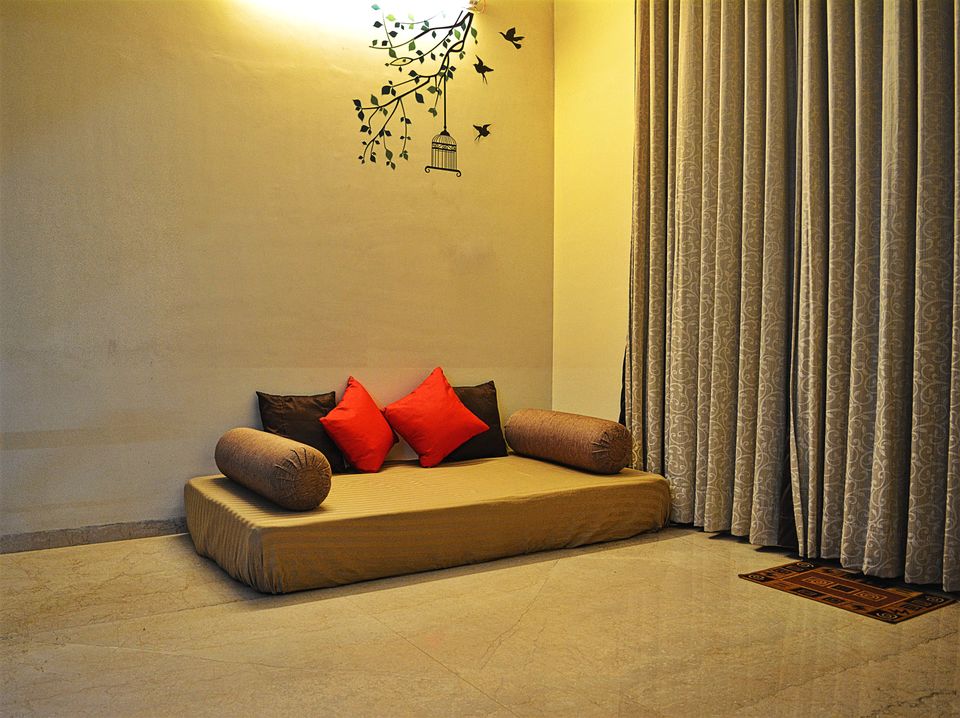 This Villa has an ample entertainment option so Why to sit in the front of the television? Where you have ample of option for entertainment. This villa is a perfect vacation retreat for your entire group, right from your infants to the senior citizen. Their clubhouse offers you a privileged access to a splendid range of recreational activities and Swimming pool which is en-suited with Jacuzzi to rejuvenate your mind, body and spirit. It also has a facility of fully operational Gym, Spa and Steam, various indoor activities like Carom, Pool Table, Air Hockey, Snooker, Table Tennis, Chess etc. They also have Reading lounge, Yoga and Meditation Hall, The Banquet Hall, A lawn area and a small community space. So whether, you want to relax on the lush lawn or dip yourself in the pool or just sit and have a fun time with your friends and family this is a perfect place to be.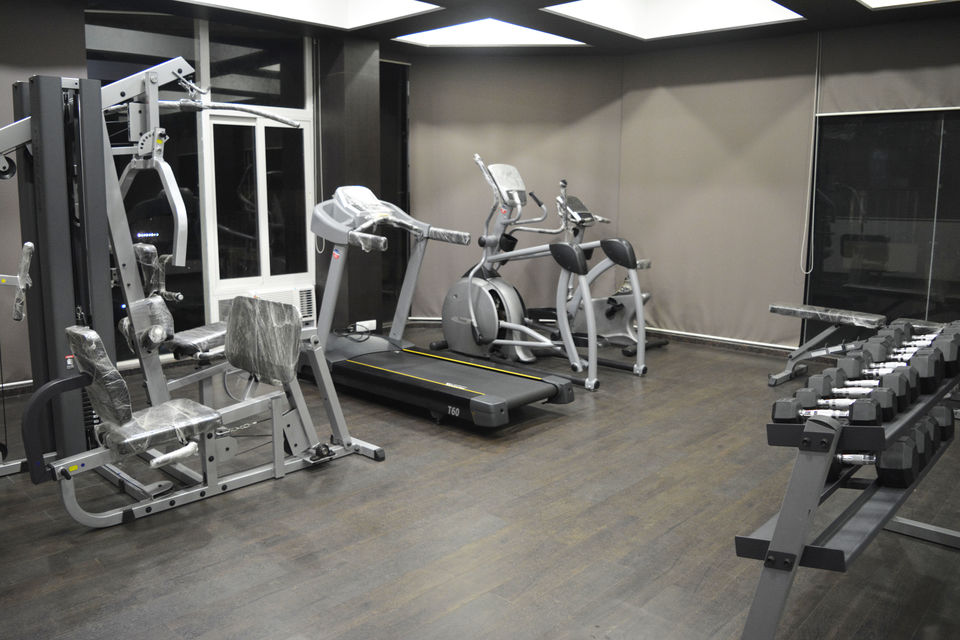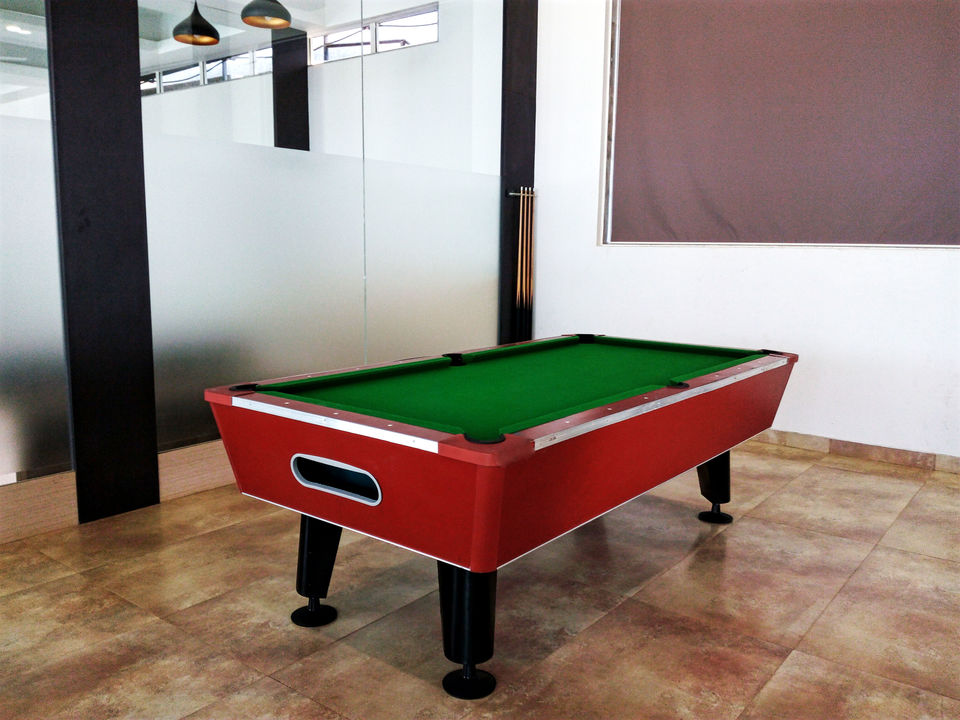 Some Rules and Regulations of the Villa:
• 100% advance must be paid in order to reserve your accommodation before 24hrs of Check in.
• Check-in time is 1:00 pm and checkout time is 11:00 am.
• Maids and Drivers will be charged extra.
• Swimming Pool facility will be operational from 10am in the morning to 8pm in the evening only.
• Gym and Spa will be open from 12noon to 8pm only.
• Photo ID is mandatory at the time of check-in.
• Pets are allowed only with prior permission.
• This villa is open for all age groups. No bachelors bookings will be entertained.
• NO SMOKING in any of the rooms or enclosed areas. Smoking is permitted in all open areas, terraces and balconies only.
• Strictly NO eating inside the pool and any bedrooms or bathrooms.
• Strictly NO Drugs or any illegal substance allowed in or around the villa.
• Do carry your necessities along including towels and toiletries.
Direction:
By Bus: Many buses ply from Mumbai and Pune everyday every 15 mins. One can get down near Neeta Hotel stop on the highway and then take a rickshaw to reach the villa.
By Road: Located below the Tata power in Khandala, Follow Bangalore - Mumbai Hwy - Pune Hwy to AH47 in Khandala, Lonavala. Take Khandala Lonavala exit ramp towards AH47. Later At Jio Center Khandala, continue onto AH47. Turn right onto NH48, Then Turn left towards Tata Power Plant Rd, Keep going straight you will find the board for Hummock Villa, Destination will be on your left.
Book with us soon for this summer and get a discount or flat 10% on you booking. Like, Share and Comment or you can also mail us your query on traveloclue@gmail.com
It has a security facility and lot of parking space so that you can be carefree and enjoy your holiday. They also have a caretaker which resides beside the villa who will help you with the cleaning of the villa and ordering food from outside. The villa being situated in common vicinity shares a large space in and around.
This villa can accommodate group of Min: 15pax to Max: 20 pax at a time @25,000/- for 15pax and above 15 pax 1000/- Rs each pax basis will be charged.
The amenities of the villa include:
In the Villa:
Seating area, Ceiling Fan, King size Bed, Wardrobe, Fully Equipped Kitchen, Dressing Table, Air Condition, 24hrs Hot & cold water, Extra Mattress, Toiletries, Towel, Shower, Balcony, Dinning Area.
Recreation/ General
Swimming Pool, Jacuzzi, Indoor Game, Outdoor games, Gym, Spa/Sauna, Garden/Lawn, Parking, Security, Pet Friendly, Backup Generator, Mobile Network.