Though there are several sacred rivers in India but when you asked to name the holiest river in the world, the first name that comes to our mind is "Ganga". And to see the origin is just a myth for human kind because its beyond reach for us to reach there. But still we consider the origin as Gomukh because that is the place you can see with naked eyes for the first time.
Day 4
Read Gangotri to know about the beginning of the trip from Delhi.

After a satisfying and and exciting day i was all tired and went to sleep. Next morning i was ready to leave by 9 AM after done with check out formalities and morning breakfast but as usual things are ready to eat my time. I forgot my cap in the room and had to go back. So finally i left by after saying good bye to hotel owner once again. I was very excited for the trek as it was going to be solo and serene which is very much satisfying for you.
After 2 kms of trek i stopped to show my permits to the forest authorities. They make sure you don't go till Tapovan unless you have the right permits taken from Uttarkashi. They kept my Tents ans sleeping bags and i had to continue the rest of the journey without them though it was a right thing to do because there were already tents available at Bhojbasa.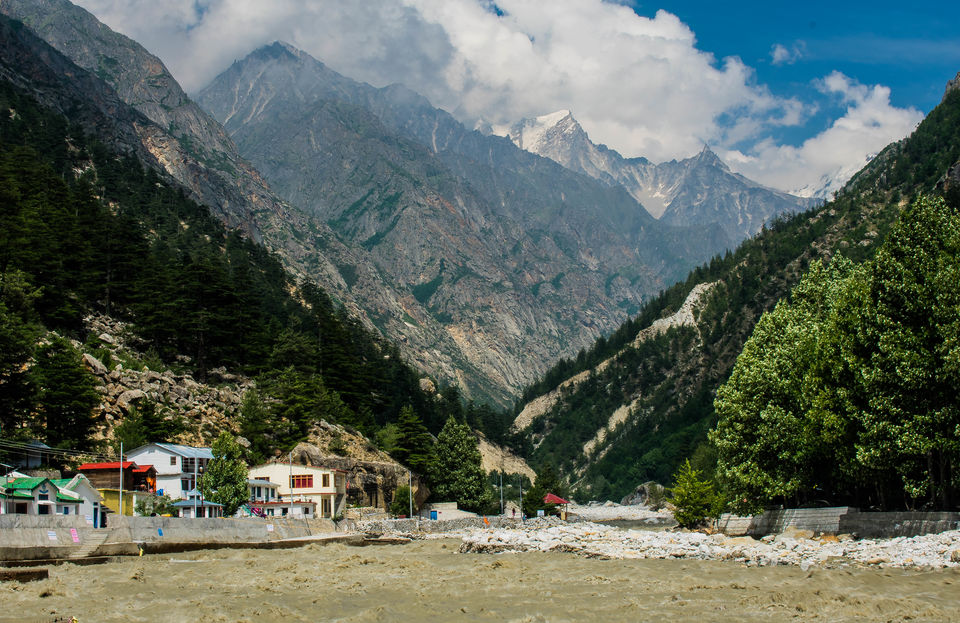 The trek till Gomukh is 18 kms from Gangotri. And one can stop at Bhojbasa and continue the trek next day from there which is 14 kms from Gangtori. I also met an American couple who were trekking till Tapovan with a big caravan with them. They had hired some trekking services from Delhi and had local Sherpas carrying all the stuff for them. I shared some my trek with them but soon was left behind while taking pictures.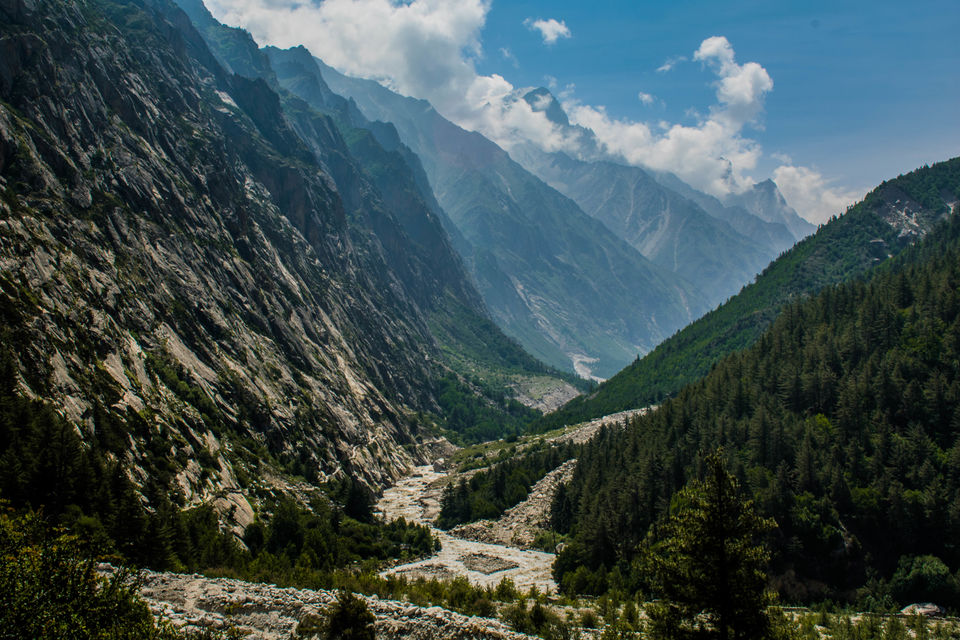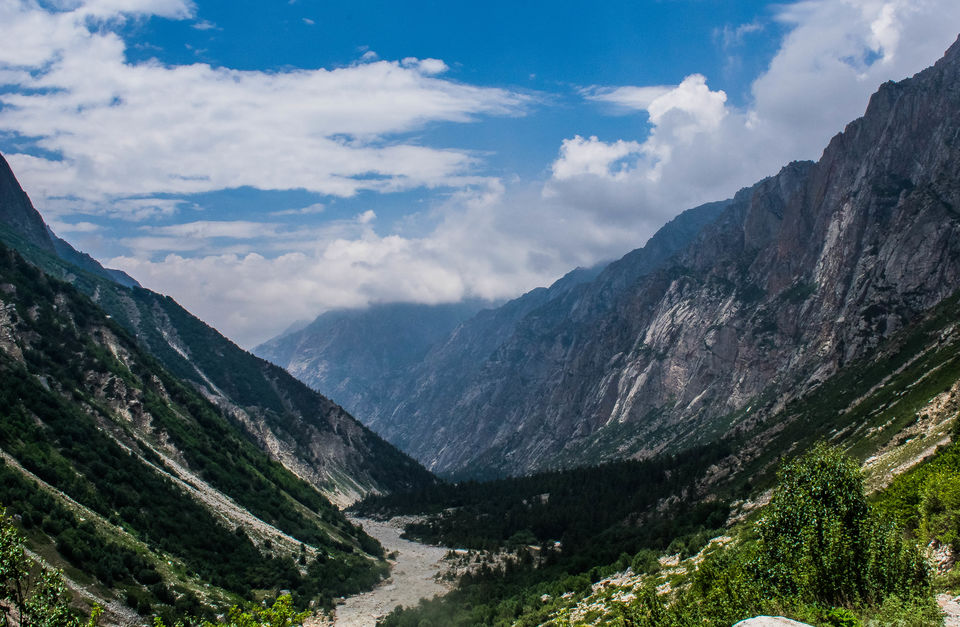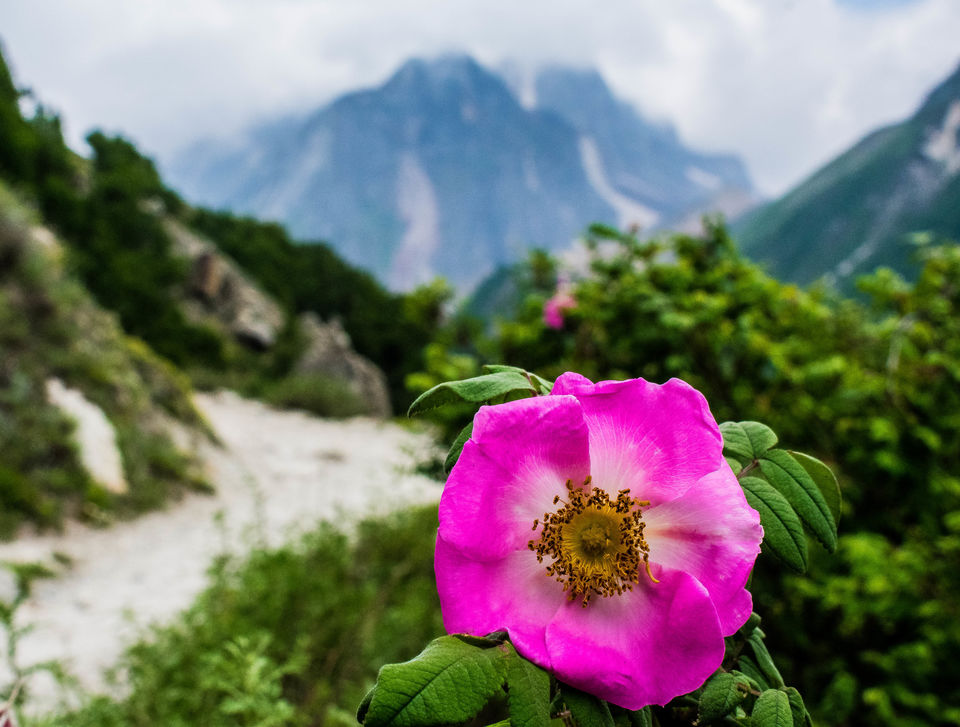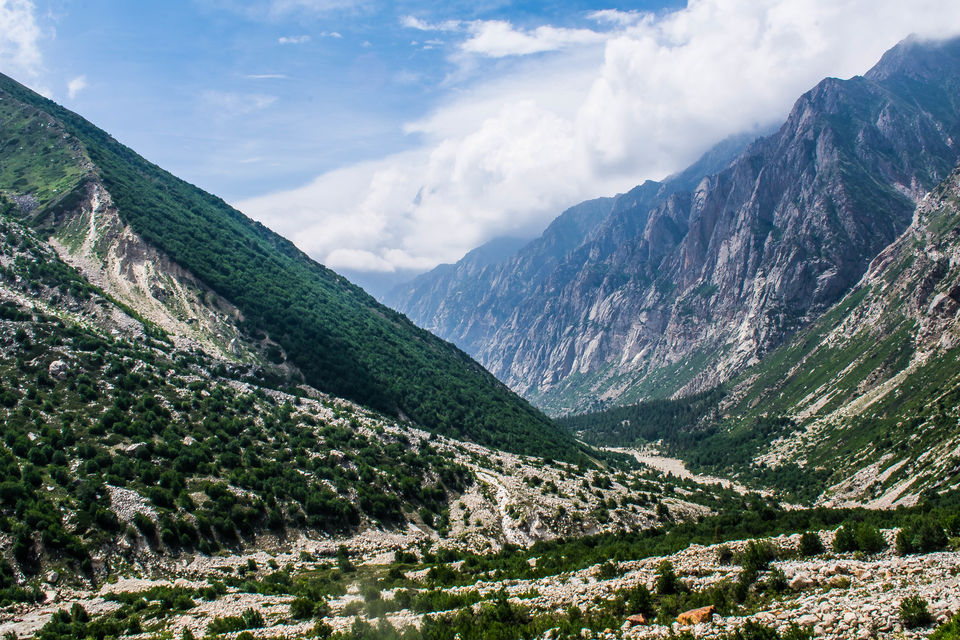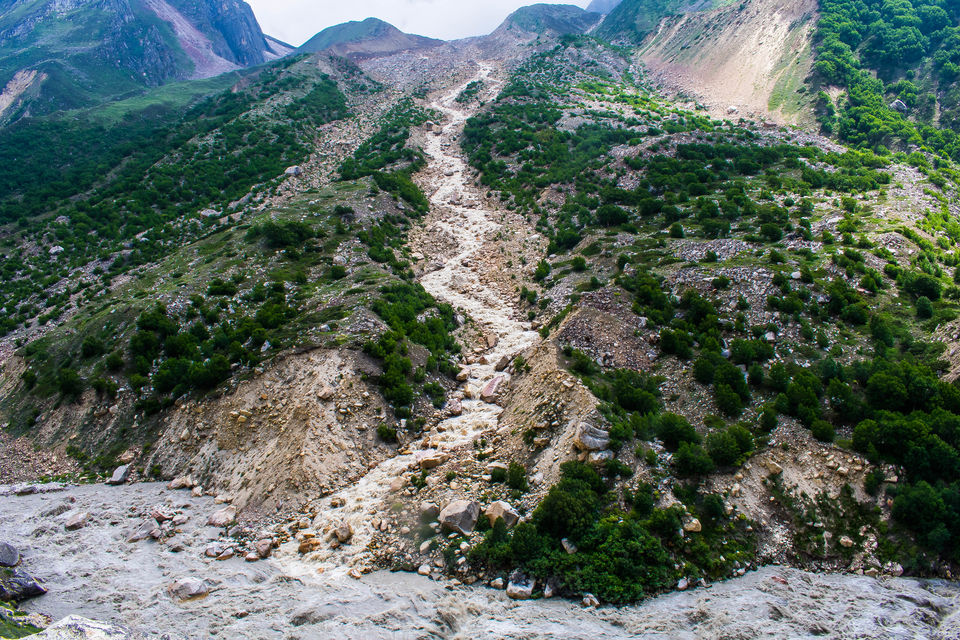 The route to Gomukh is pretty easy and flat except that it is all made of stones but there is not much of steepness or climbing. Some devotees do not carry much of luggage and complete the trek in single day by leaving early morning, but since i wanted to enjoy the trek and the view of Mount Bhagirath and Shivling to the fullest, i was taking enough time to photograph the beauty and feel the nature.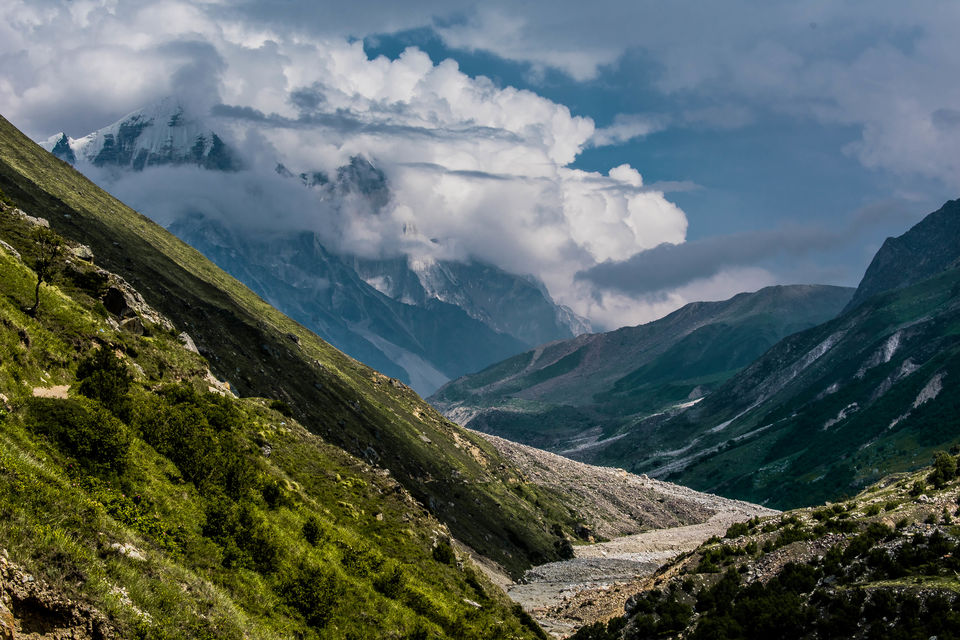 One can stop and take rest for a while at Chhirbasa which is 7 kms from Gangotri and lies in the route. You can have light lunch like Maggi or Bread here and can also stay overnight if stuck at night. Right after Chhirbasa there is 500 meters stretch of forests and then again begin the vast amount of barren land.
The trek gives the complete feeling of isolation and mesmerizing beauty of greater Himalayas with beautiful ridges and high mountains all around. Other than Mount Bhagirath one can also have the stunning view of Mount Shivling which remains parallel to you throughout the trek which is completely visible from Tapovan which is at two more days of trekking distance from Gomukh.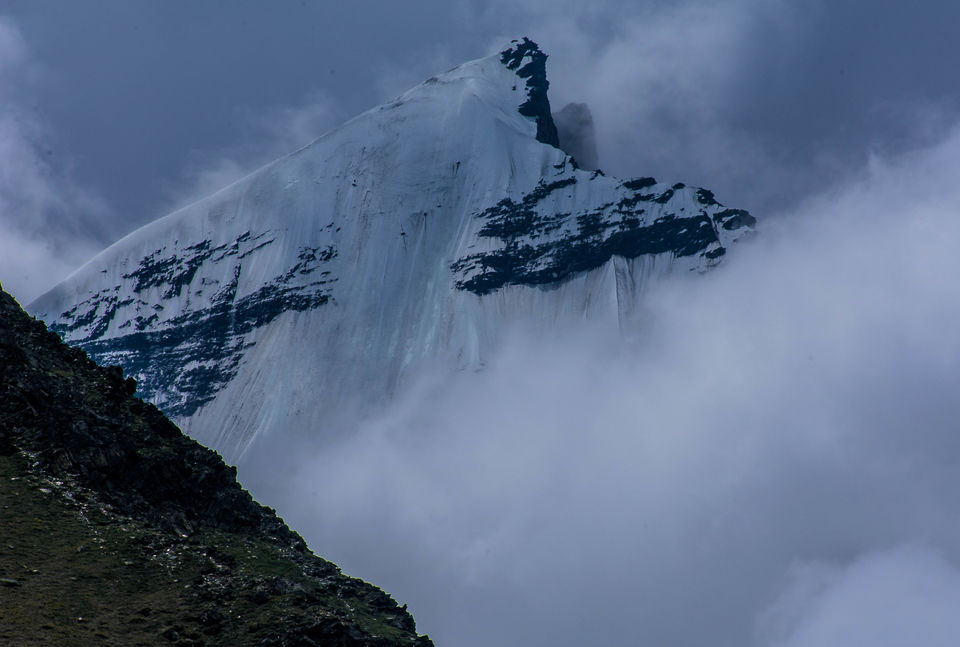 After trekking for more than 4 hours from Chhirbasa and enjoying the trek i finally reached Bhojbasa which was going to be my base point for Gomukh. Bhojbasa is small but considerable village at the distance of 6 kms from Gomukh and has a majestic beauty all around with Mount Bhagirath clearly visible from Base to top.
By the time i reached the village it was 4.30 PM. i went straight to Ram Baba ashram which was advised by my hotels owner. Though Ram baba was not there the care taker Sunil welcomed me with a Tea. I was very tired but still after the tea i went out to explore the nearby areas as i didn't wanted waste my day. I kept my luggage in the tent which was big and shared one though i shared it with noone as i was alone that day.
Some people including the ashram care taker were playing cricket so i also thought to warm up my body as i was feeling much better and the whole tiredness was gone because of the landscape around. While playing suddenly at one people started running towards the river ,despite of not knowing why i too started running towards them and got to know only after reaching at the bank of the river that there was a Mother Bear with her cub on the other side of the river deep in the forests and people were looking for them. I ran out of the battery so couldn't capture them but i loved there visit. Soon its became dark and i met an American couple camping after some chitchat with Sunil and having dinner by 8.30 I went to bed as it was getting chillier outside.
I greeted the next day with a big thanks to nature and after getting enough of sunshine i got fresh and ready with breakfast and basic things to carry for the exploration of the destination of this trip of mine. While starting i met the same couple who were getting ready for their further trek. I greeted them and continued my trek forward.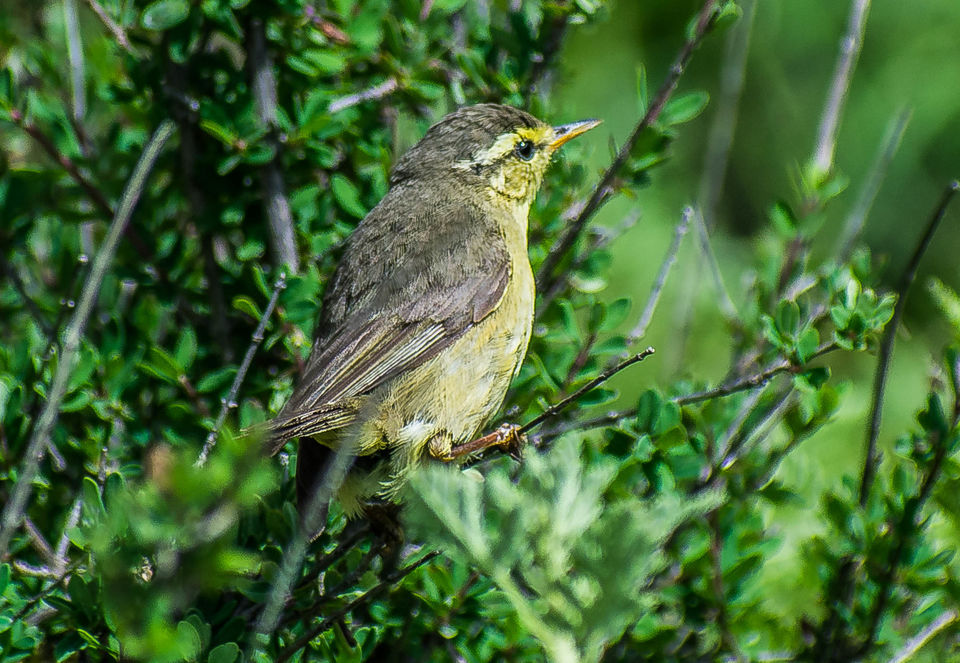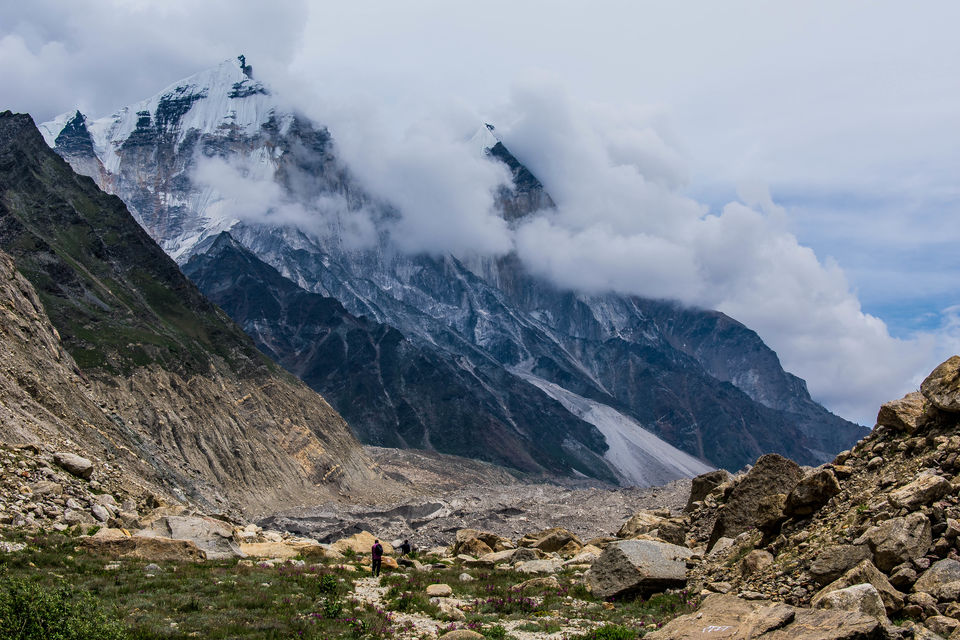 It was one of the most memorable trek of mine as i was completely independent and free to explore, enjoy and envy the nature all alone.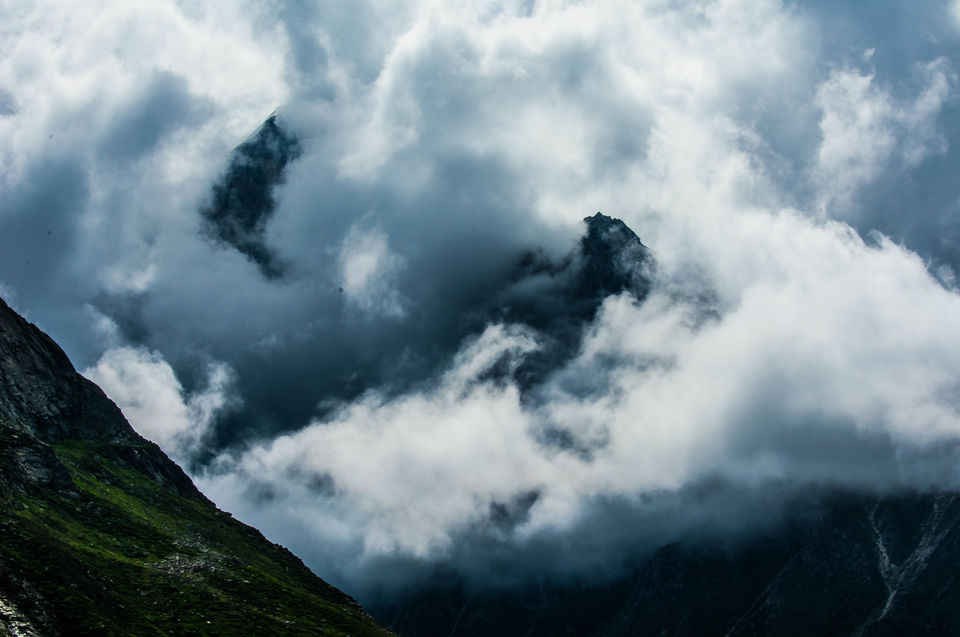 After trekking for about 2 hours i reached the the end point and there was no route further neither i could see the Glacier there that's when i got confused. I saw a Sadhu and asked him that i can only see the glacier if i trek of some 500 meters but there is no route ahead as the road is blocked due to recent Landslide and that even he is not going any further as it is dangerous.
I was disheartened as i wanted to get that view anyhow. So i decided to move ahead as much as possible though the route was far more than dangerous ,that's when i met the american couple going the same way..good news for me, they had a guide who said it was possible to move ahead. I was smiling again with some fear as i had to return back alone because they were going to go further towards Tapovan, but i decided not to give up.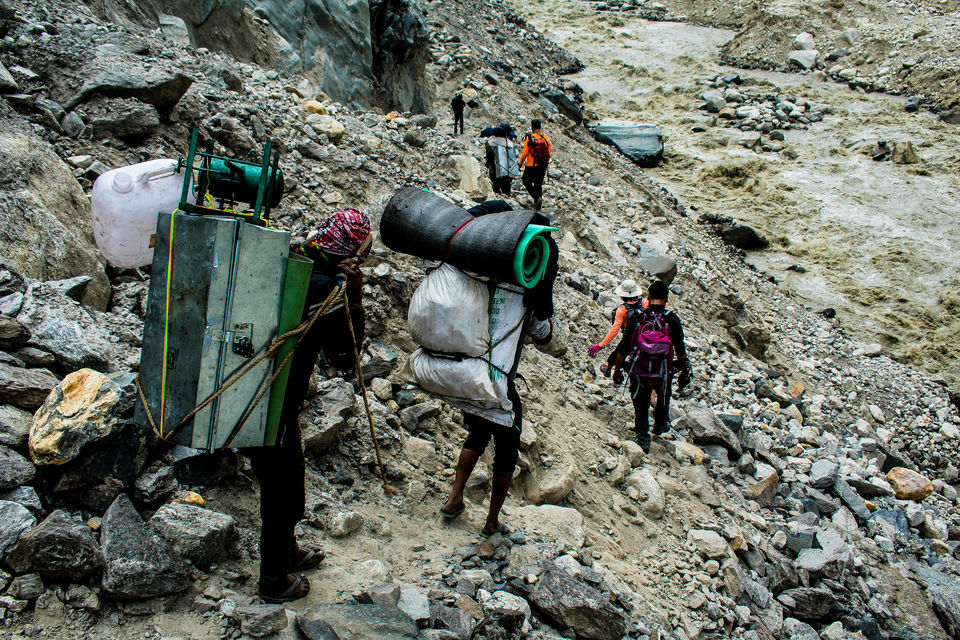 There are stone markers for the way ahead but that's not always traceable and neither reliable so its better to be safe and sound. I teared p my leather jackets as i had to lie down parallel to the ground so that i don't fall into the river as it was too slippery to walk because of eroded soil with a fear rocks falling from the top, and with a camera its damn dangerous. Anyway i moved ahead with them somehow and finally had my destination in front of my eyes. The maximum human eyes can see about the origin of mighty Ganges. The "Gomukh"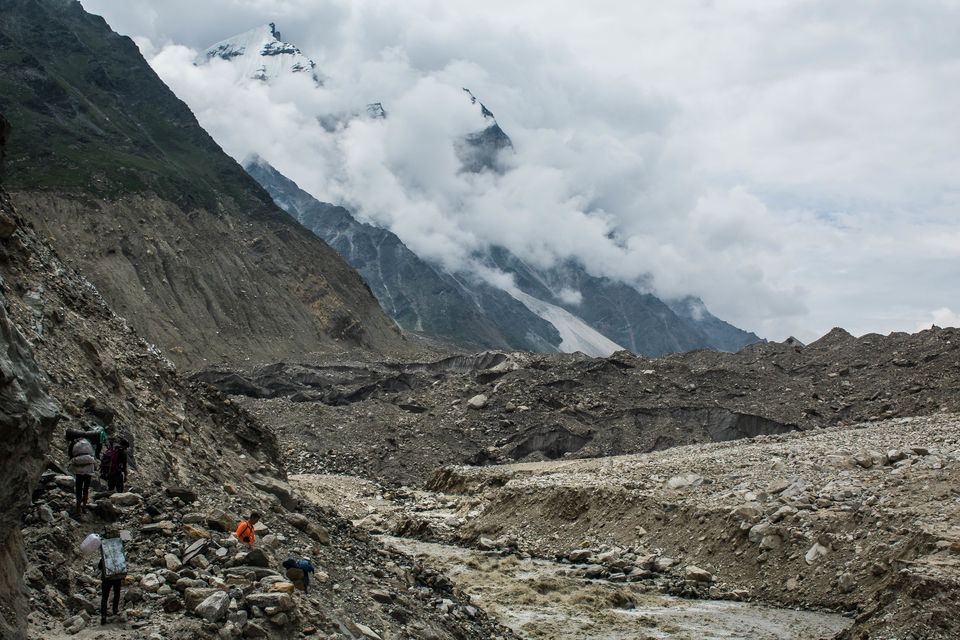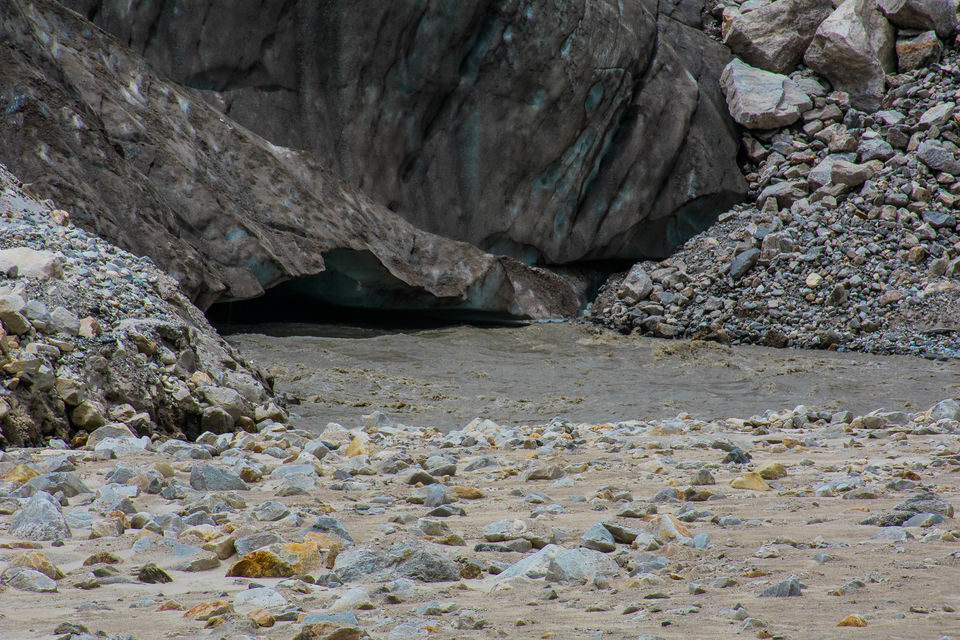 Finally i thanked there guide and after getting the clear view and taking some pictures started returning back to Bhojbasa and that's where i faced the toughest times because no one was there to guide me back. After falling and slipping multiple times hurting my camera tearing my jacket i somehow reached back safely to the point we had the trekking path from.
The Path was easier then i enjoyed my returning back again and fortunately encountered rarely seen Himalayan Thar with their whole family coming down to drink water from river. I was feeling lucky as the trek had everything i could have expected.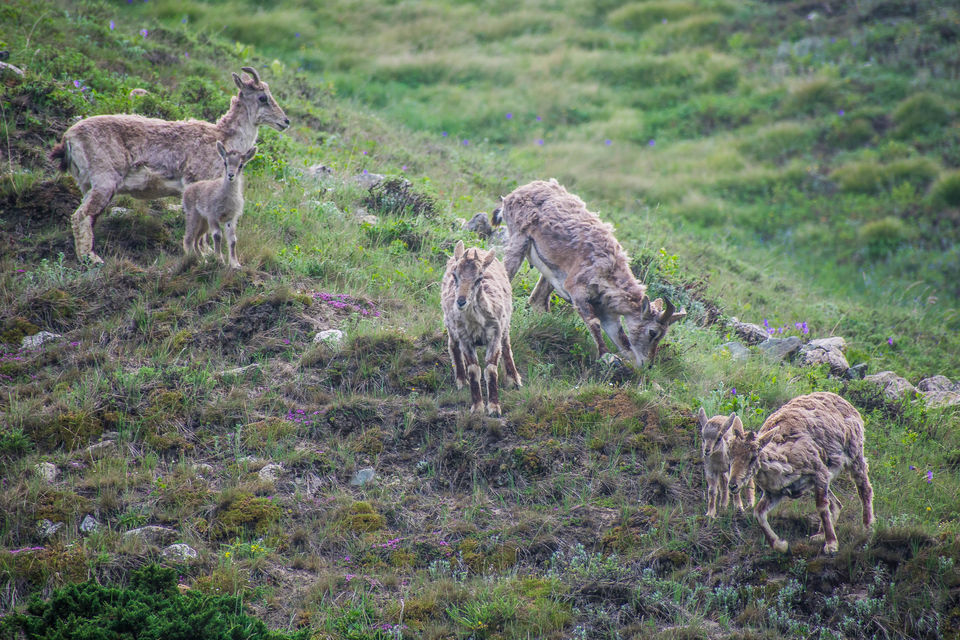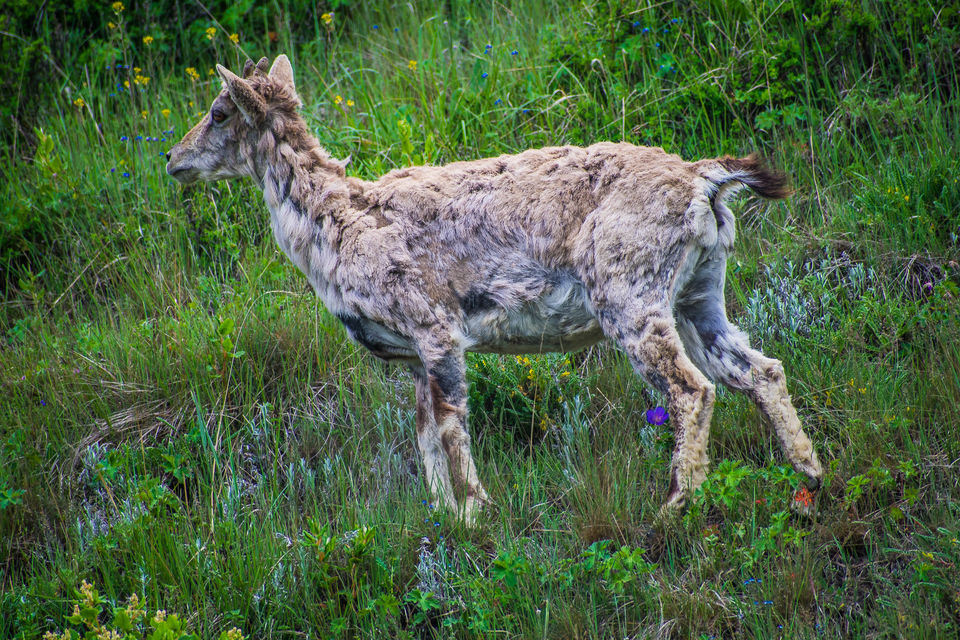 I reached back to Bhojbasa by 5 PM. Though i was far more than tired because the nature didn't let me feel it. I relaxed for sometime in Bhojbasa with some tea when i saw a guy with his group returning back to Gangotri same day though it was already going to be 6 PM. I joined them though after thinking multiple times and started first night trek of my life , which was an another experience and will take long enough to share. We reached Gangotri by 10.30 PM after walking continuously and went straight to Rana ji where i stayed earlier, booked a room lied flat on the bed. I was tired like anything but hungry too, after gaining some strength back fortunately i found a hotel which was about to close. They didn't let me down and i ordered half plated Rajmah Chawal because i couldn't have eaten a full plate in that tiresome mode. I somehow made my tummy happy and when back to my bed in the hotel only to see the sun next day......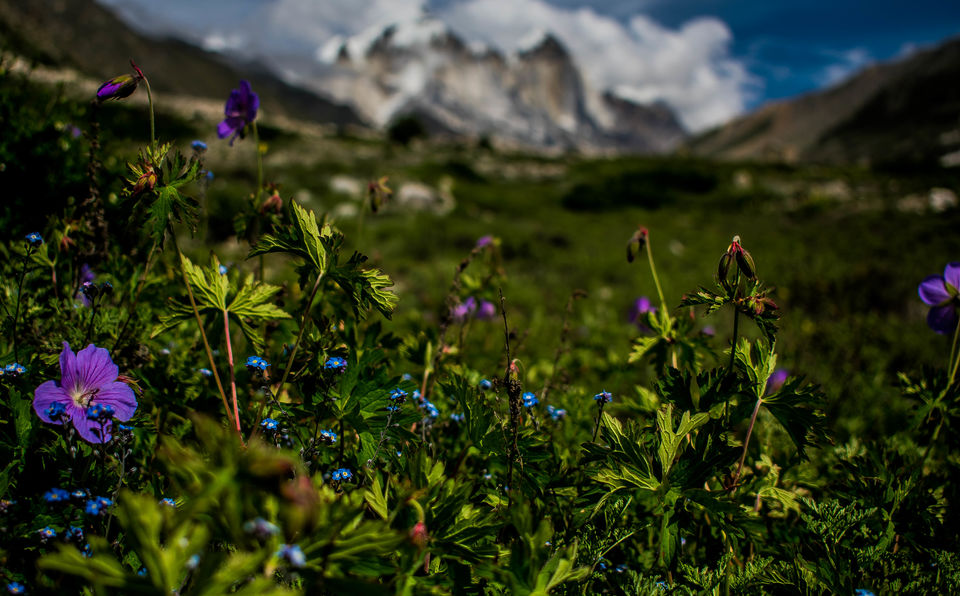 End..