"Survanshi king Dilip's son Bhagirath was performing a very harsh penance in the Himalayas to liberate his ancestors from his sins who were burned to ashes in Sage Kapil's Ashram because of his curse. In order to liberate someone's spirits your ashes must be thrown in a holy river and Bhagirath was praying Mother Ganga to come to earth and liberate them from their sins. "
Indian history dates back over 5000 BC as per the vedas and Puranas which can't be called myth because the mentioned are still out there and one of them is mighty Ganga. I always had interest in our history and religious texts and this time i decided to do an spiritual trek with all the stories in my mind. I reached Haridwar at mornig 8 AM from Delhi by bus. whole plan was on my mind and i had decided to reach Gangotri the same day , so without wasting time i headed straight to Rishikesh and got down at the place where i had to get the next vehicle for Uttarkashi. After confirming a taxi which was only one going that time i got freshened up a little and left for Uttarkashi. By the time we left it was 10 AM already and i started feeling nervous about reaching Gangotri the same day as it was getting late.
I was right as, because of some landslides and other issues i got late and reached uttarkashi by 4 PM.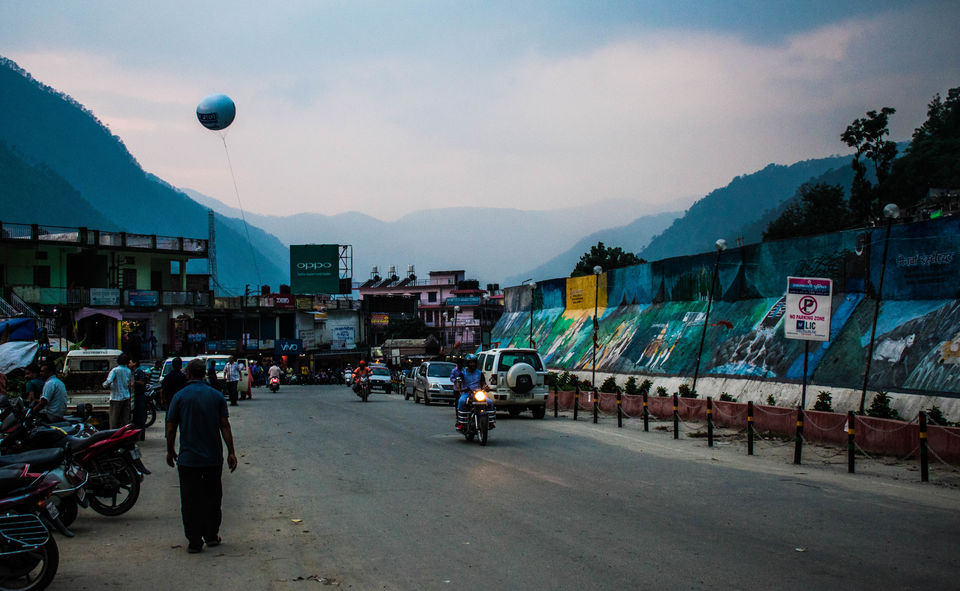 From Rishikesh , Uttarkashi is 200 Kms but the route makes it even lengthier. Last taxi leaves for Gangotri at 3PM as the route from Uttarkashi onward is quite dangerous and its a journey of 100Kms which takes more than 4 hours. So i had to stay overnight at Uttarkashi . I rented a room in a hotel near taxi stand only for 300Rs as it was off season and not many tourists were there. I visited the kashi Vishwanath temple and strolled around the city enjoying some local street foods and fruits.
Next day i woke up early and got ready to get the taxi by 5AM though they left by 10 AM because the taxi guys kept waiting for the passengers . So its better to take the 7am bus from Uttarkashi to Gangotri. I crossed the beautiful village of Harshil on the way which was like right out of a fantasy movie.
By 3PM i reached Gangotri and enquired for a stay nearby the main temple.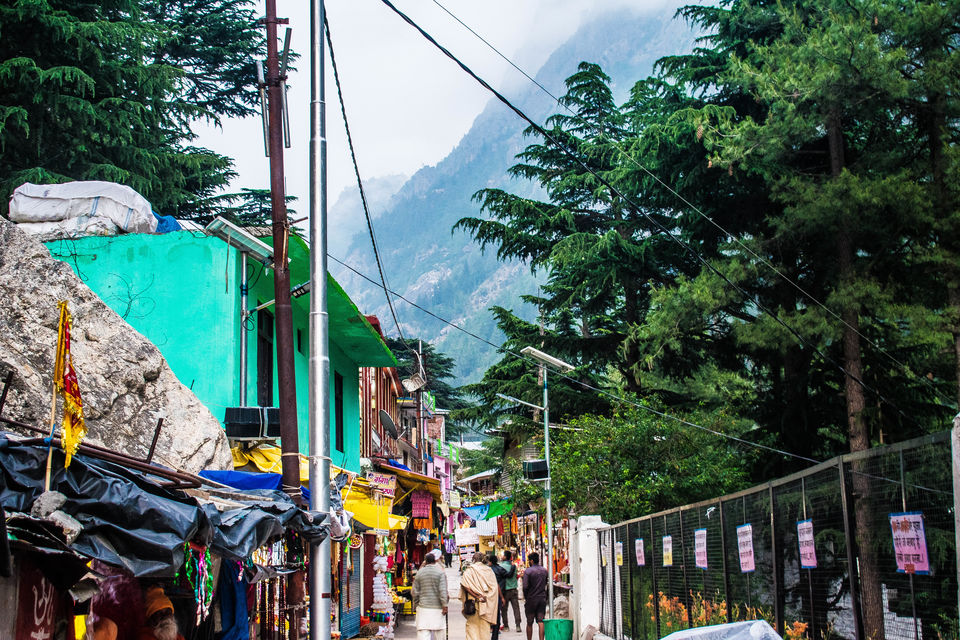 After confirming and getting fresh i went to the Gangotri temple and took the blessings of Mother Ganga and surprisingly there was a "Langar" where the temple authorities were serving food to everyone and there were lot of armymen eating in the temple. I was hungry anyways and noone leaves the changes of getting such blessing. I fed my stomach and felt the relaxation and happiness of my stomach with that tasty and pure food. After all this i still had lot of time so i decided to explore Gangotri. So i took out my camera and started covering the places one by one on my foot.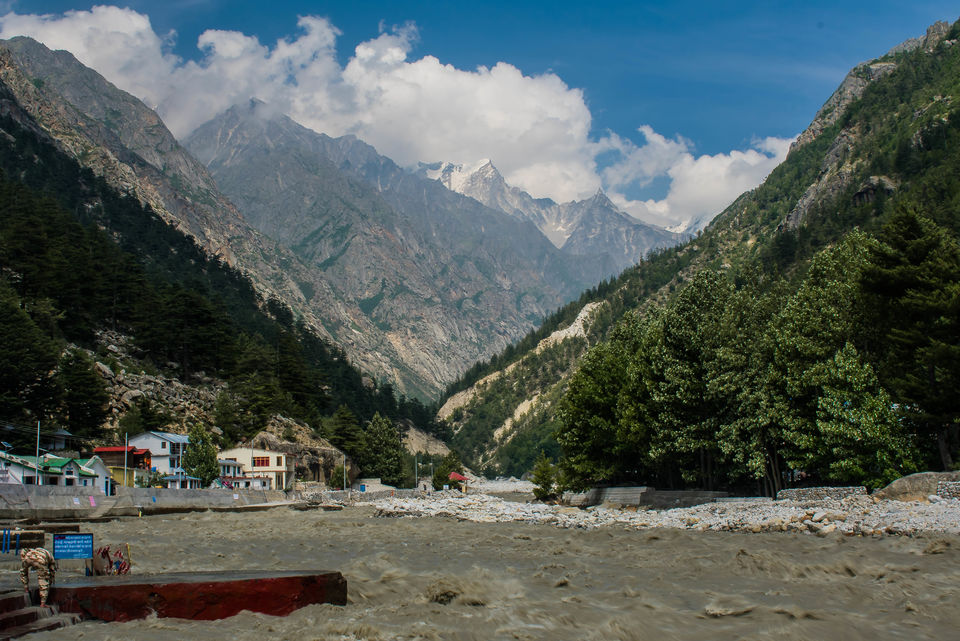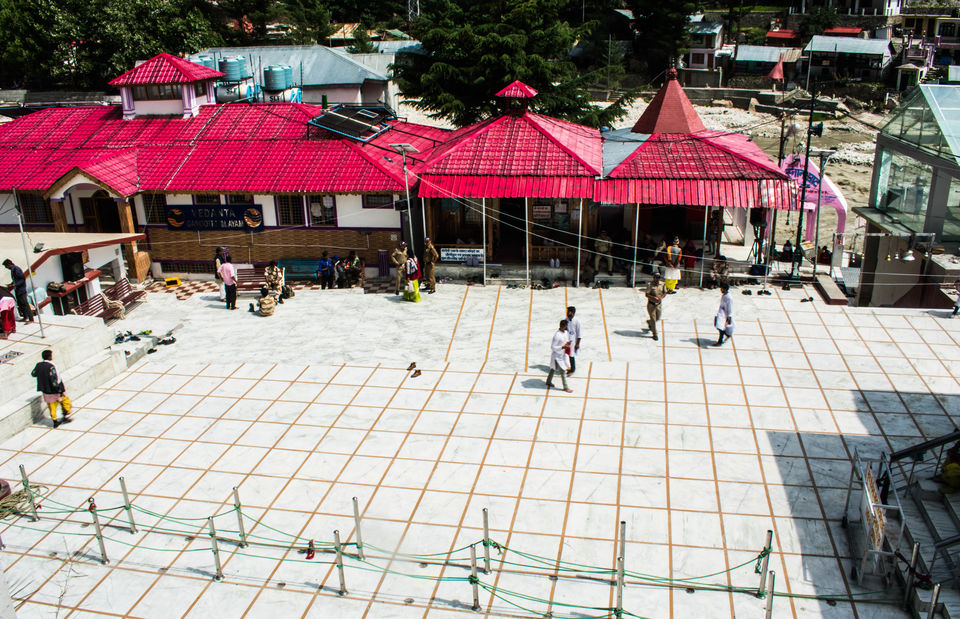 " With such a hard penance Maa Ganga the daughter of heaven got ready to come on earth but asked Bhagirath, if i will come to earth who will stop my flow which can wipe out whole planet and i end up in Patal lok. Confused Bhagirath asked Ganga whom it can be on which she replied its only Lord Shiva who can do this. Hearing this Bhagirath started praying the Mahakal and its not tough to make the Bholenath ready if you worship truely. Lord Shiva kept starring at the sky and as Ganga flows in form of river from the heaven to earth it fell directly on the Jatas of Lord making the flow of Ganga proper to land on Earth. Ganga then flown through the Sage Kapils ashram engulfing the remains of the ashes of Bhagirath's ancestors liberating them from their sins".
That is why Ganga is also known as "Bhagirathi" near Gangotri.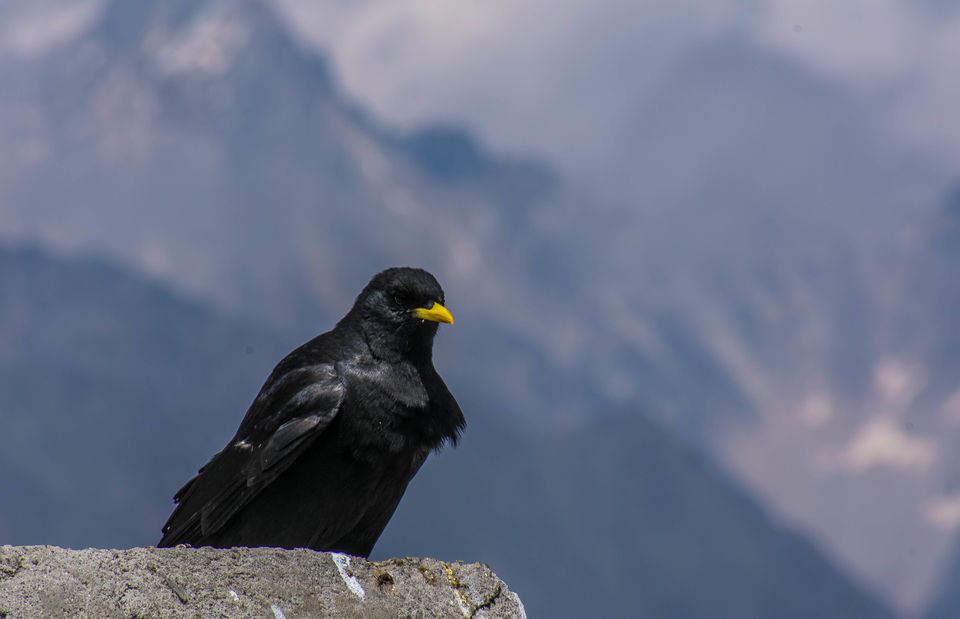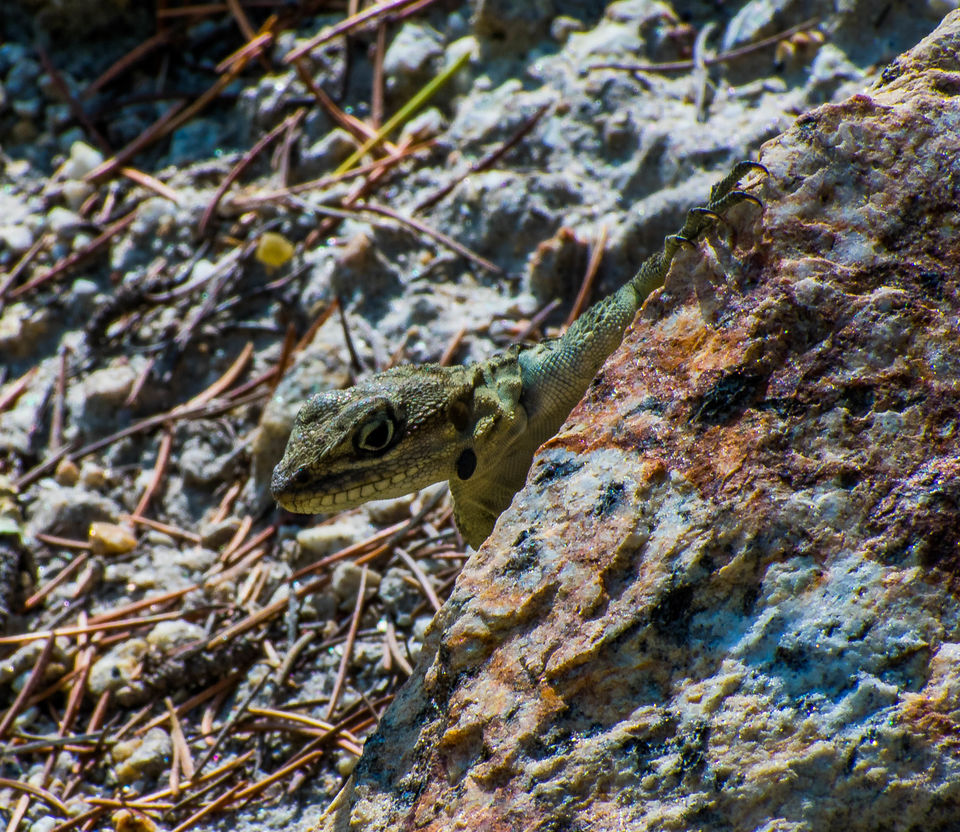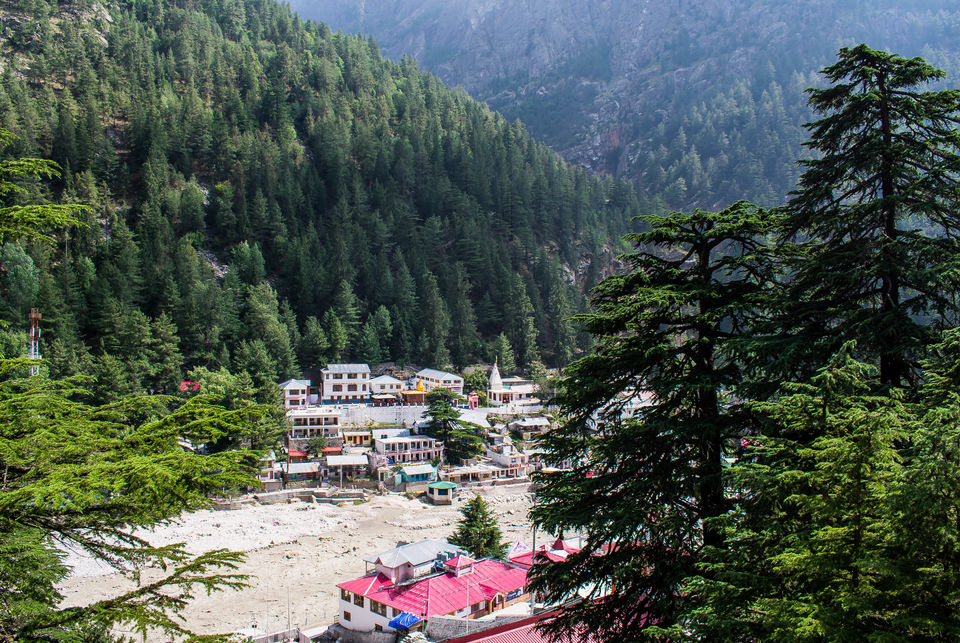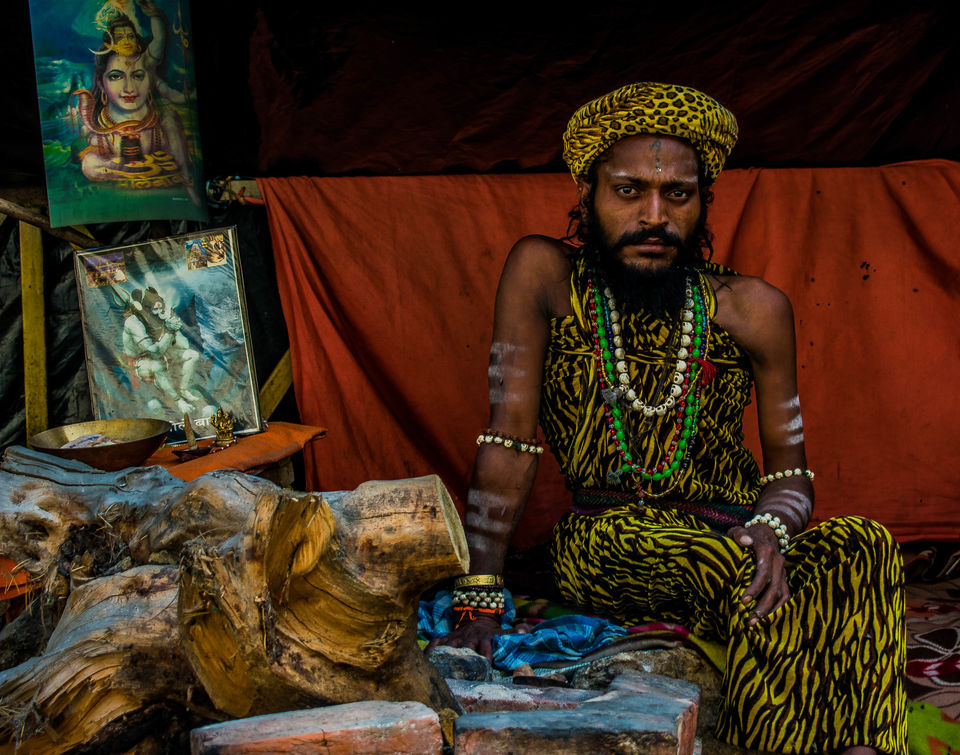 Gaurikund and Surajkund are seperated by 500 metres and the view looks thrilling if you see in evening when the flow of water is highest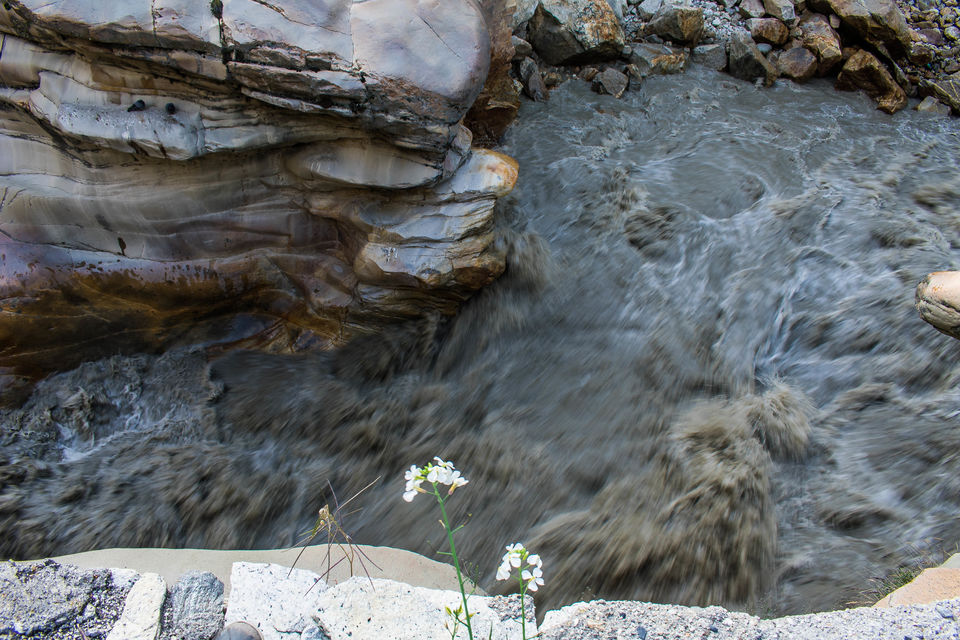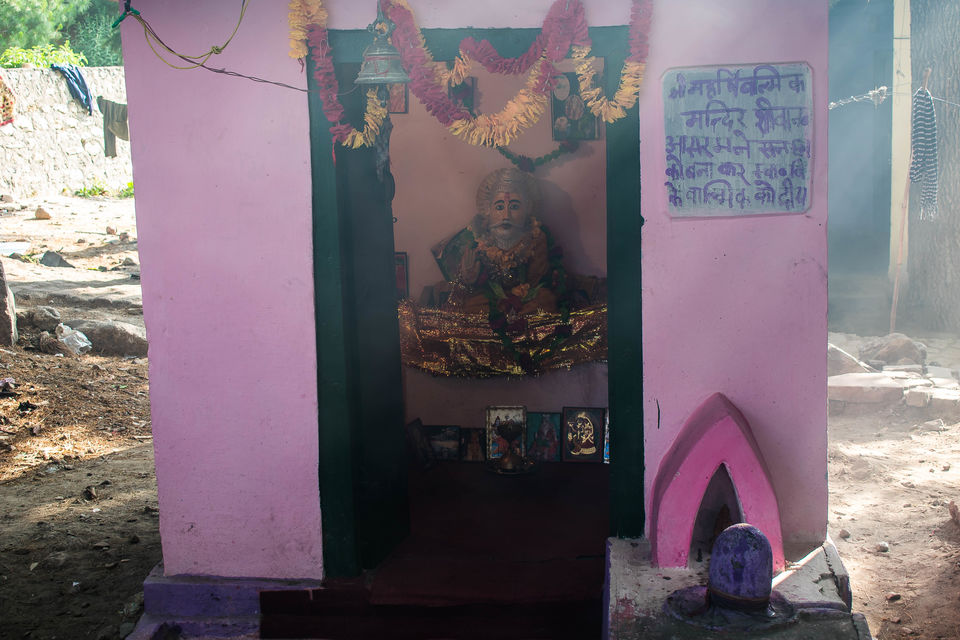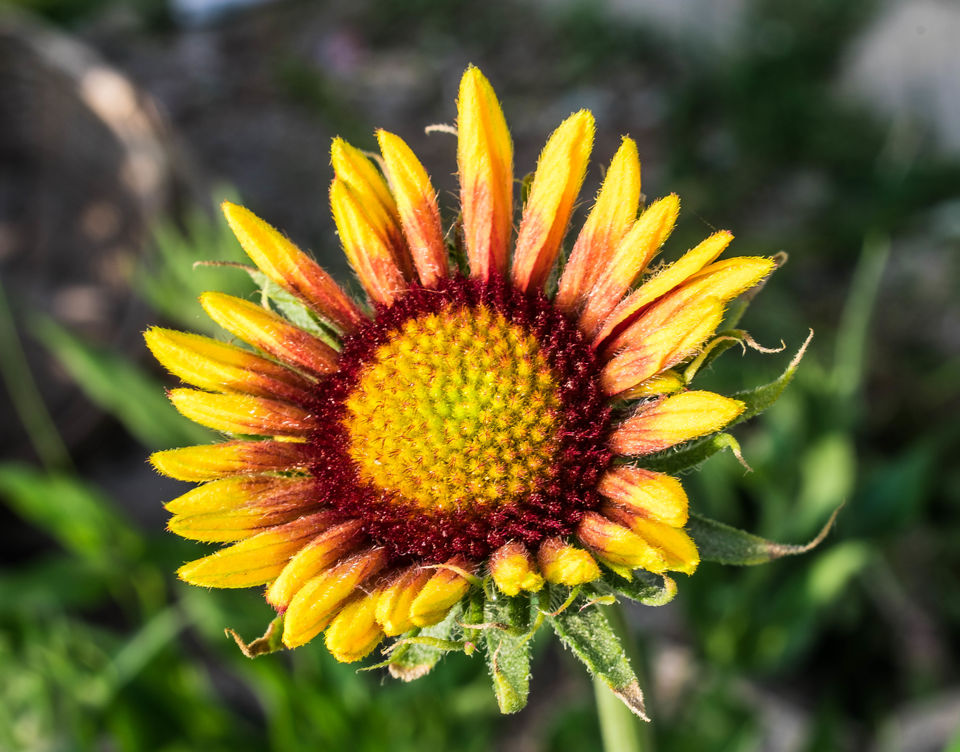 Pandava Gufa or the Pandava cave of Gangotri is the places were it is said that Pandavas stayed while they were on the way to Kailash. It can be accessed by foot and is at the distance of 1.5 Kms from the Suraj Kund. You have to follow the route towards the Gangotri Police station to see the Kunds and caves.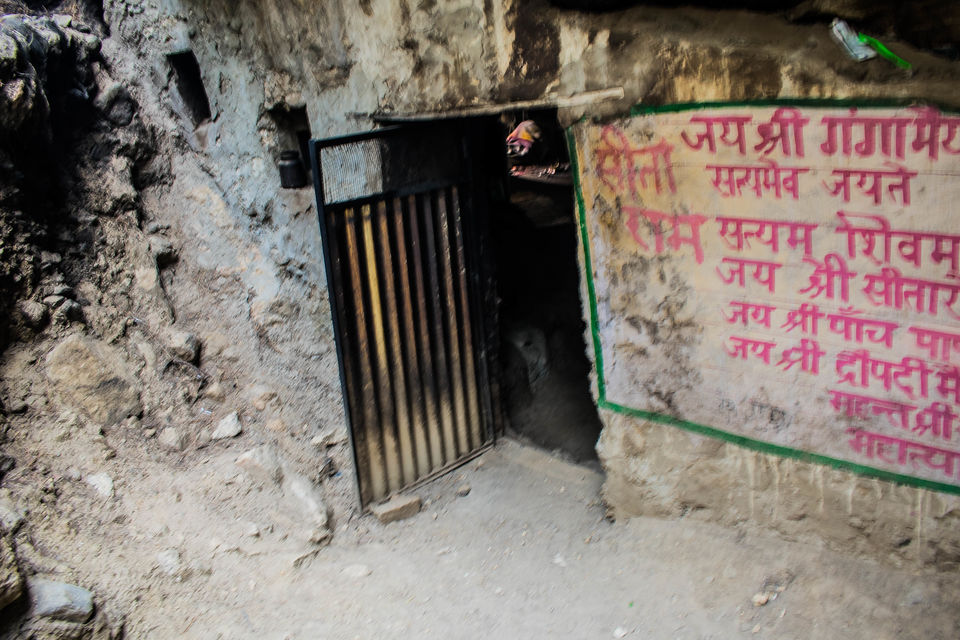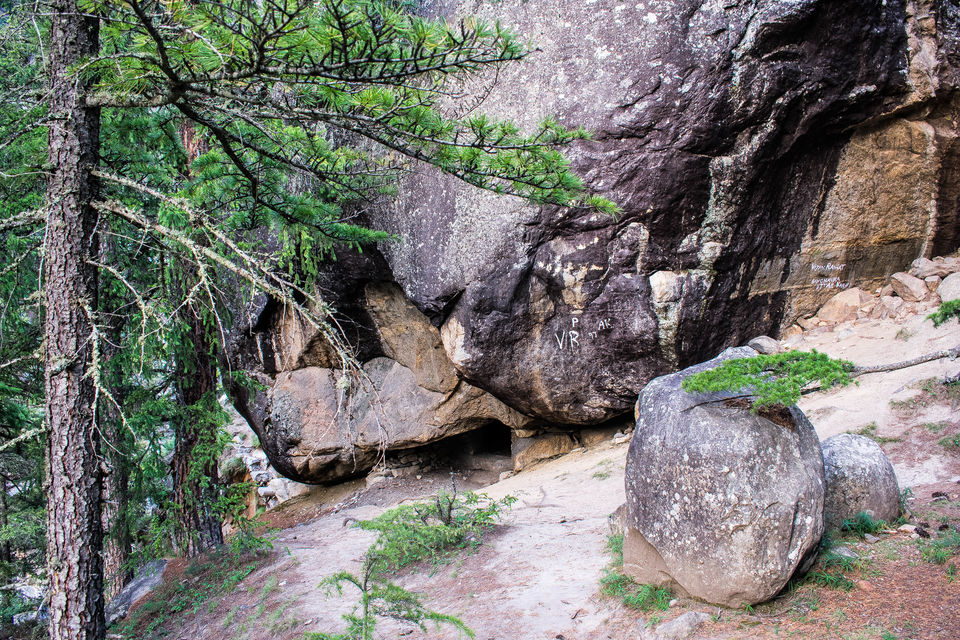 All the places to explore are nearby and one can easily cover the places in a day. After visiting all the places i went to take permission for Gomukh from Gangotri Forest office. By the time all the things were done it was late and i was tired. I attended the Arti at the temple and after having a nice dinner by Pratap Ji the owner of hotel and restaurant said good bye for the day...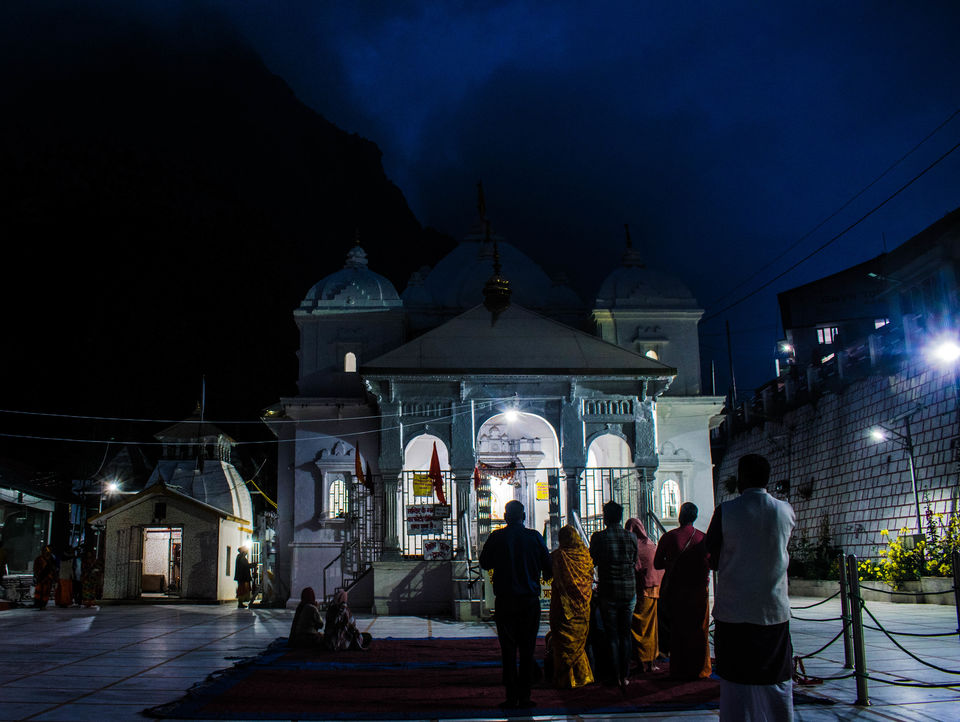 How to reach Gangotri? Only one bus from Haridwar at morning . Take shared taxi from Rishikesh to Uttarkashi(200 Kms, 300 Rs). Then take a shared taxi from Uttarkashi to Gangotri(100 kms, 200 Rs). Leave very early if you want to cover in same day or you have to stay in Uttarkashi.
Where to stay ?
Uttarkashi : Hotel KNB residency near taxi stand.
Gangotri: GMVN guest house, The great Ganga guest House
Places to see around Gangotri.
GauriKund, Surajkund, Maharshi Valmiki Temple, Pandav Cave, Gangotri temple, Gomukh, Kedartaal.