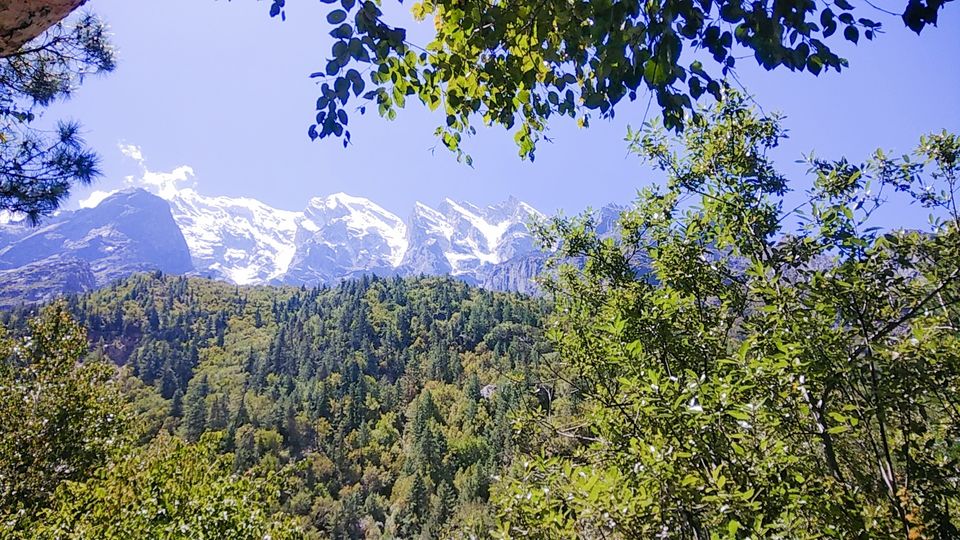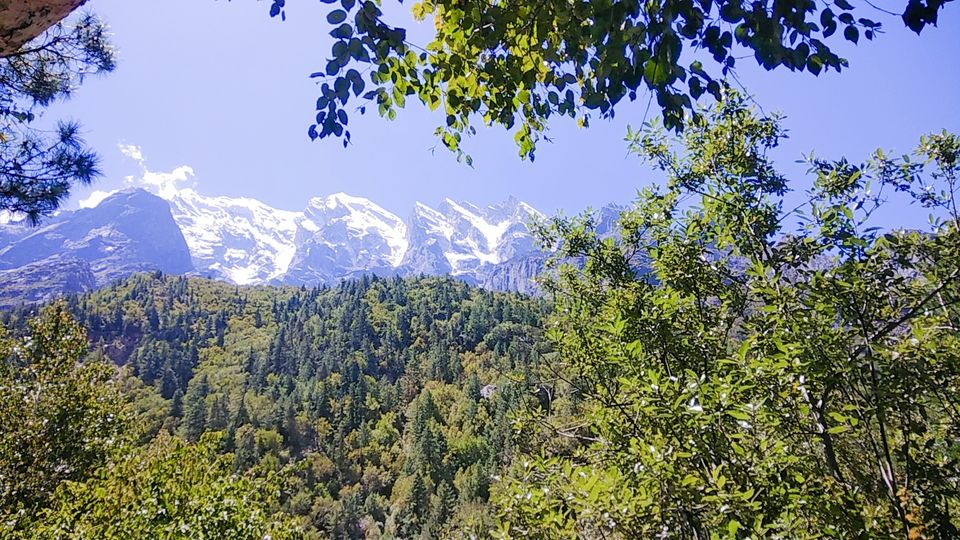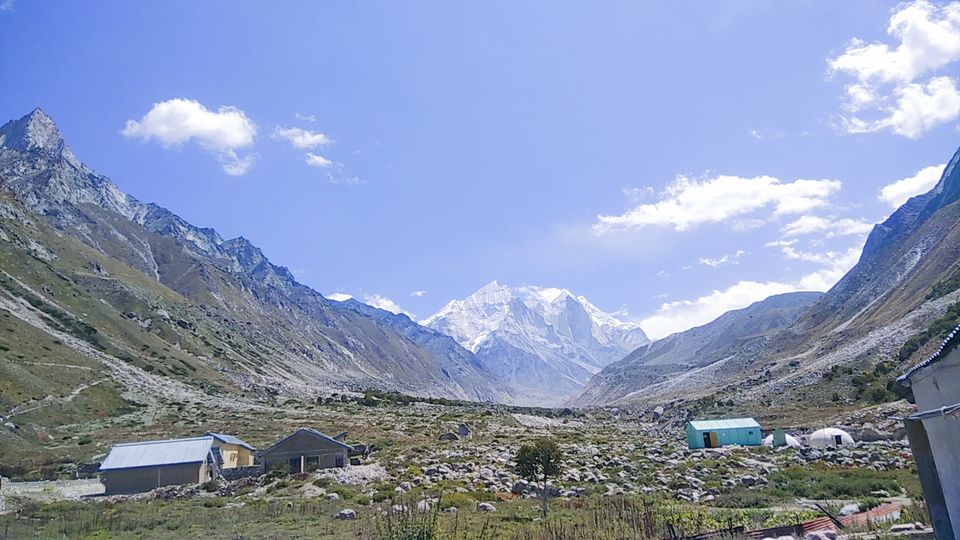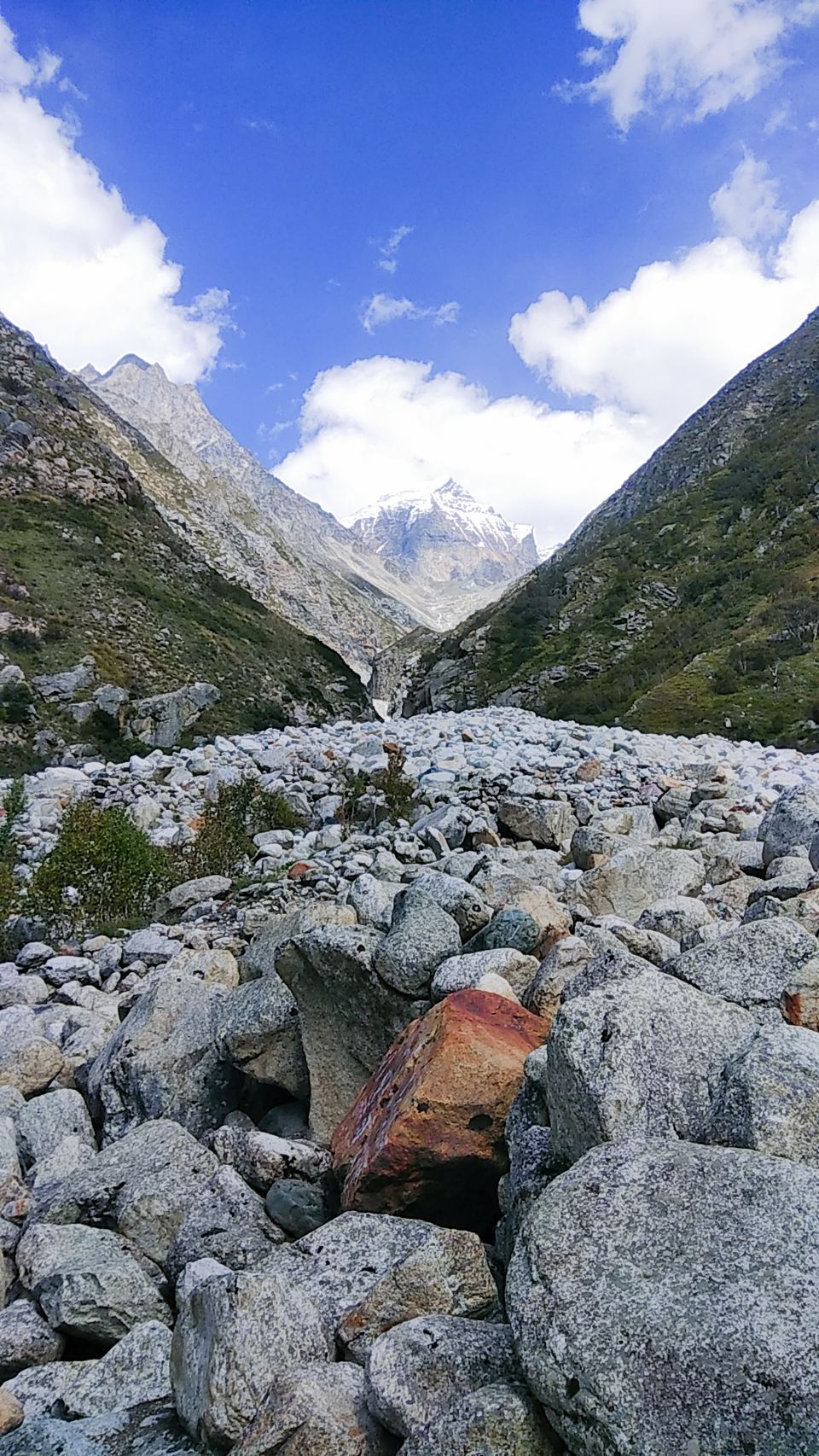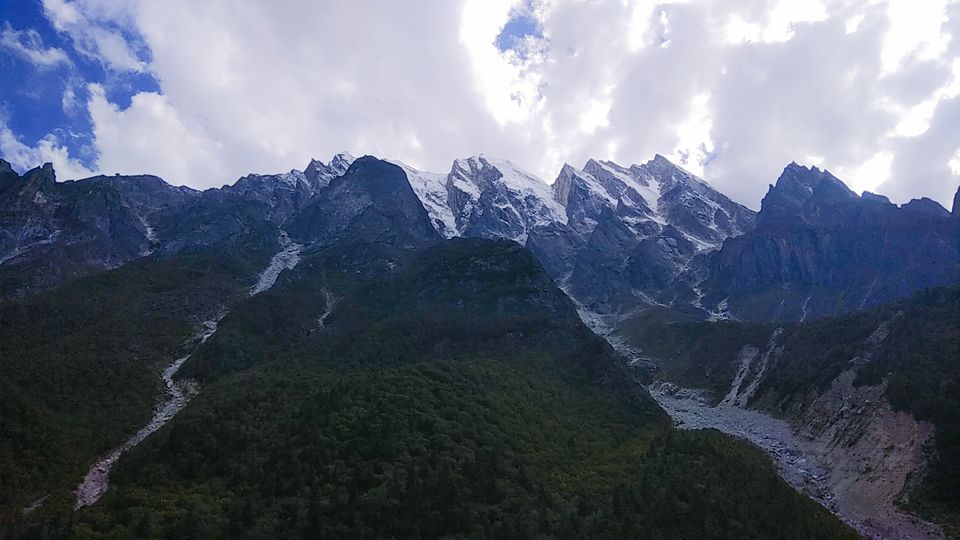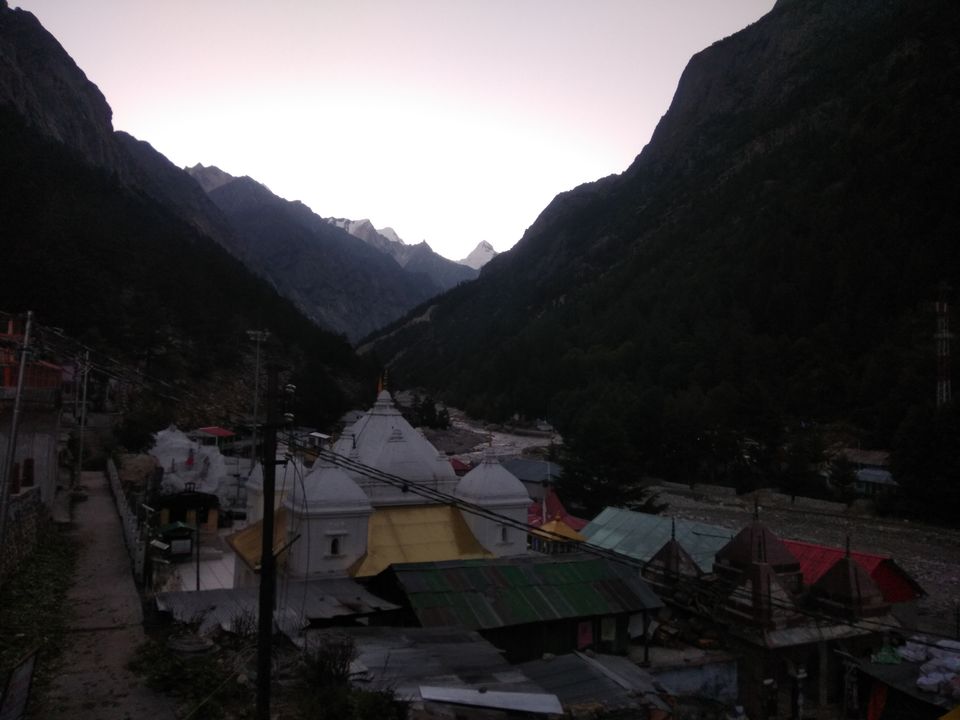 Gaumukh tapovan trek: An affair with mountains
One random day I was getting bored so I just started scrolling my youtube when I found a video that showed the beauty of Mt. Shivling.
I got excited and opened the video. As I saw it I found that it was the video of Gaumukh Yapovan trek .
It was an hour's video and I couldn't get my eyes off as it was totally worth watching.
After that I researched a bit about Gaumukh Tapovan and also saw the photographs of it. I was so amazed by it that i decided to do a trek to Gaumukh tapovan immediately .
I asked one of my friend and as expected he was up for it .
We took a night bus from Delhi to Uttarkashi and from there we boarded a taxi which took us to the place called "Gangotri".
Views over the journey till Gangotri were awesome.On our ride to Gangotri we halted at small village "Harsil" which is famous for fully loaded apple trees and rajma. Also for the shooting of movie "Ram tere ganga maili.
We reached our destination at 6 PM. Gangotri is a small village situated on the bank of river Bhagirathi and Gangotri temple which is dedicated to goddess Ganga where there is no caste and no colour descrimination. Not only Indians but also foreigners pray there like they have known each others from ages.
We took a guest house there for a night. I got the permit from forest department office for our trek which costs Rs 150 per person. I was so excited for the trek that i could hardly slept 4-5 hours .
Next morning we ate what we can call as trekker's staple food "maggie" , which interesyingly is also a state food in mountains now a days.
After having morning prayer in Gangotri temple, we started our trek with full energy. The total path is of 24 kilometer from Gangotri.
Journey was divided in 4 Parts. The first rest point on the trek was at Chirbasa which is 9 kilometers from Gangotri and from Chirbasa to Bhojbasa is 5 km and then Bhojbasa to Gaumukh is another 4 kilometer and finally 6 kilometers ahead we were finally at our destination "Tapovan".
We began our journey at around 9 am. Initial 500 meters were bit tough because of the steep climb . After 1.5km at security post we showed our permit to the forest department office.
On our way there were many water sources where we refiled our bottles, the water was crystal clear without any pollutants.
A person can either stay in Chirbasa if they have their own tents or they can stay in Ram baba ashram in Bhojbasa where we stayed. The cost of stay is Rs 350 per person including food .
A rest house of Gharwal vikas mandal nigam is also there in Bhojbasa which can be booked online . If a person wants to go Tapovan they have to come on same day as there is a temporary ban on staying in Tapovan . Gangotri to Gaumukh is a well established path and anyone can do it easily.
At around 1 pm we reached Chirbasa where we took a halt for half an hour. We had lunch there with some other trekkers who were also sharing their stories. And when you are with people you don't know, you listen to their stories. You realize how different yet similar every story in the world is and how you are not the only one in this universe facing difficulties .Our break was over and it was time to reach Bhojbasa.
At 4pm we reachd Bhojbasa. The weather was bit cold there .The people in the ashram gave us tea which was very refreshing and after that they showed us the beds where we rested for a bit. After taking half an hour nap i got out of room when i saw the forest officers along with military personnel was playing cricket. As I didn't have anything to do I joined them.We played for half an hour and were enjoying the game when we got a call for dinner.We had our dinner which was so tasty that i got amazed by it. We were served the normal dal ,rice ,sabzi and chapati, nothing special but taste was awesome. Something I hadn't experienced in recent past.
In these amazing stories we didn't realize how time passed by .
After that we all went for sleep as we had to leave early next morning for Tapovan and also return to Bhojbasa ,as stay at Tapovan is currently not allowed.
I went for sleep with the images of what I saw till now and also expectations of the journey ahead like I witnessed in the video.
‌Next morning we got up at 5am. I no longer felt any numbness in my legs and fingers but infact I had never felt so alive .
By the time we had our breakfast, our fellow trekkers have already left for Tapovan. We started our journey at around 6am.
On the way to Tapovan , there's a river "Bhagirathi", flowing with such a view behind it that it can't be described in words.
Journey was a cake walk except 1 kilometer near Gaumukh glacier. It was a very narrow way and the sand was very loose. With caution we reached Gaumaukh glacier at around 8:30am.
Gaumukh is the prime source of river ganga. Also there are many religious sentiments attached to this place.
I saw all trekkers were standing there with folded hands in front of the glacier.
I found all the other fellow trekkers there and also a local porter who was returning from Nandanvan.
After talking with them I got to know that everyone has droped the plan to go Tapovan as the glacier was full of Crevasse( Huge cracks in the glacier) and the sand is quite loose there.We have to walk around 1.5km on the glacier and we need a person who know the glacier very well . I asked that porter to guide us and he was up for it .We both decided to go to Tapovan,it took us 1.5 hours to cross 700 meters of the glacier as it was very dangerous way.
My friend gave up there. At that moment I too thought of calling it off and return to our camp,but my mind was constantly buzzing with quote "the only way is the way forward"
but since there was continuous falling of stones from uphill , I finally called it off. The reason for this is being melting of glacier.
Earlier the glacier was really large but it is melting continuously, the reason being the accumulated garbage on path by trekkers.
We all started our way back to Bhojbasa and around 4 pm we were there.We spent the night at Bhojbasa and next morning we left for Gangotri.
We took break at Chirbasa where we had some tea and snacks. Before leaving we explored the market there and booked our bus tickets for Haridwar. We reached Haridwar in the evening where we had some rest in "Har ki pauri" and at night we took our bus for Delhi.
It was all together an awesome journey . I went to Gaumukh with much of my life that i had already lived and i returned with rest of my life that i have to live.