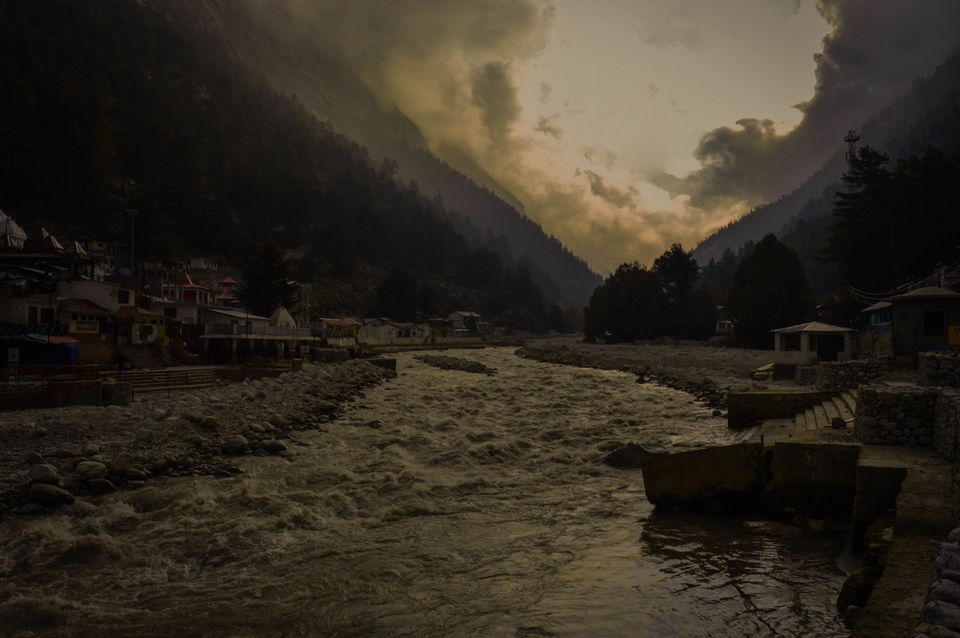 Epilogue:-
The planning started way back in the fourth year of college(2013) but due to some unavoidable circumstances the plan was dropped and we had to satisfy our travel bug with a trip to Nainital. By the way "we" means two of my very good friend Aritra and Debanjan .Finally ,after almost 3.5 years again we were together.When you really want something God conspires to help you in achieving that. We started to plan for our dream trip to the source of Ganges: Gomukh Glacier and to the base camp of Mount Shivling..................
After lot of deliberations(taking personal as well as official liability into consideration) we were all set to do it:
Day1:- Kolkata-Delhi(by flight)
Day2:- Delhi-Haridwar(by train)
Day3:- Stay at Haridwar
Day4:- Haridwar-Uttarkashi-Gangotri
Day5:- Gangotri-Bhojwasa
Day6:- Bhojwasa-Gangotri-Tapovan
Day7:- Tapovan-Bhojwasa
Day8:- Bhojwasa-Gangotri-Harsil
Day9:- Harsil
Day10:- Harsil-Haridwar
Day11:- Haridwar-Delhi-Kolkata
Day:01:-
Day started very early as I was awake whole night realizing in true spirit APJ Abdul Kalam's saying'Dream is not that which you see while sleeping it is something that does not let you sleep'.After completing my pending jobs in office I left office little early to catch a bus from Haldia-Kolkata airport for onwards journey to Delhi in a Indigo flight which departed at it's scheduled time 1920 hrs and reached by 2140 hrs.From there we took a cab for New Delhi railway station to board Nanda devi express which departed NDLS @ 2350hrs and reached Haridwar @0400 hrs next day.
Day:02:-
Haridwar is Hari ka dwar(gateway to Lord Vishnu) is a very sacred city for hindu pilgrims.We were extremely excited.After checking in the 'Shantiniwas' ashram(which has their own ghat),seeing the of effervescent 'Ganga' aginst the backdrop of rising Sun created a surreal aura,reminiscent of mythological story.After finishing breakfast with Haridwar special Puri,sabji @ Chotiwale restaurant ,we headed for local site seeing starting from Haridwar local market survey ended in Rishikesh(25kms away),where we visited famous Ramjhula,lakshmanjhula.After fiishing our lunch @Dada-Boudir hotel where perhaps best bengali food could be savored ,we took a small nap in our river side ashram.In the evening like everyone else we thronged at famous Har-ki-Pauri ghat to witness glittering 'Ganga-aarti',a perfect way to end the day's activity though little early as we had to wake up early..........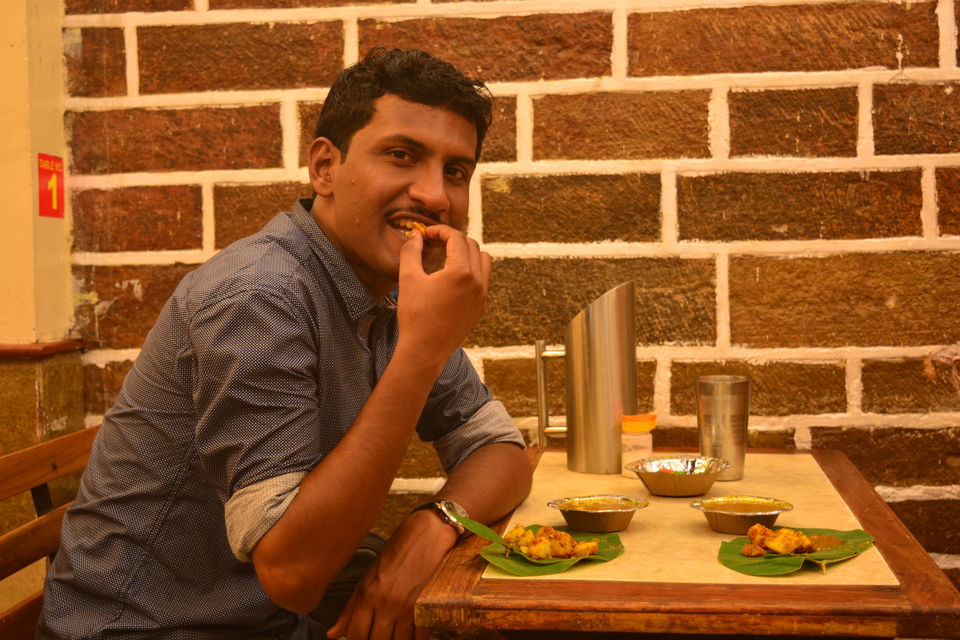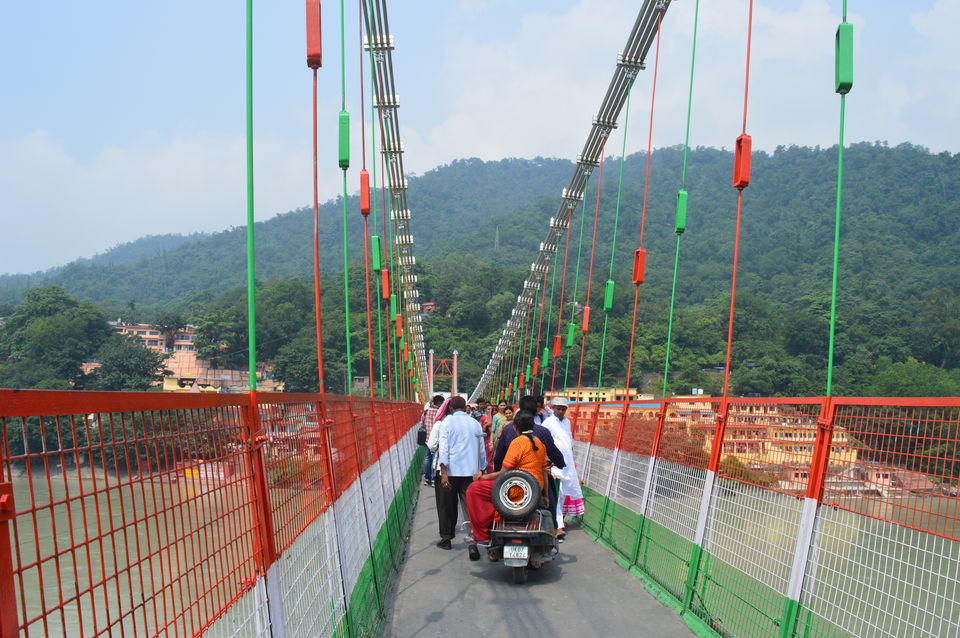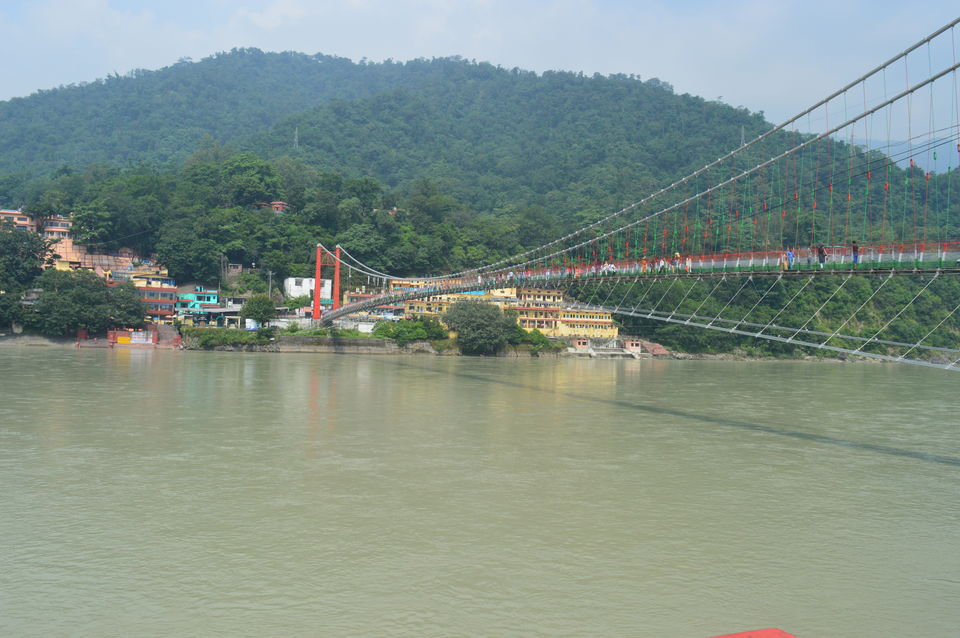 Day03:-
Day started very early (0430 am)as today we had to cover almost 300km which usually takes around 10 hrs in mountainous terrain.During any such long journey time gets extended due to numerous pit stops.With no exception the same happened in this trip also.Should we be blamed ?????obviously no..Whenever I go to uttarakhand I always feel this as God's adobe.Finally we reached Gangotri around 0730 pm traversing 290 km crossing Uttarkashi,harsil,mukhba....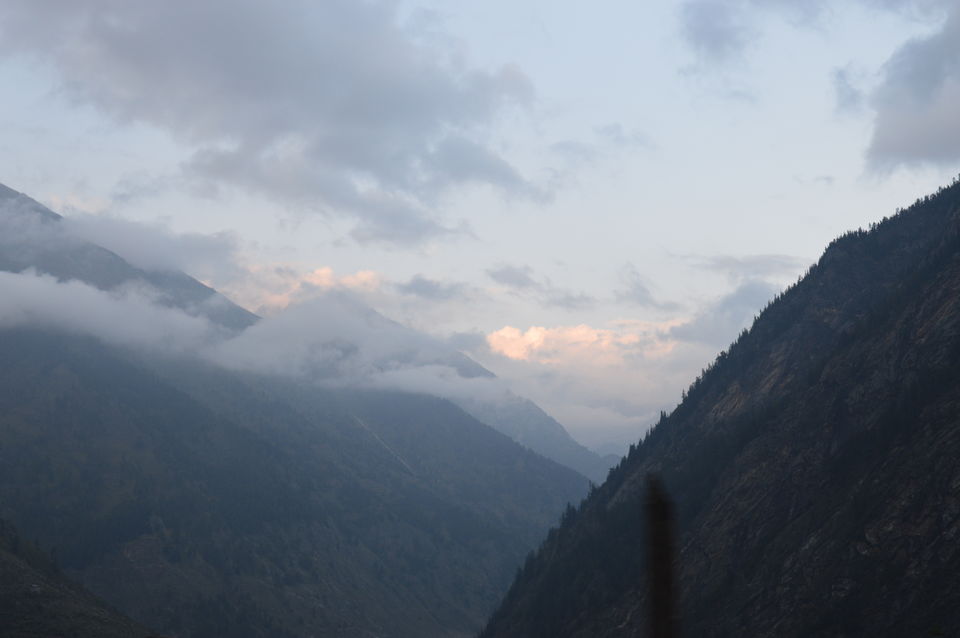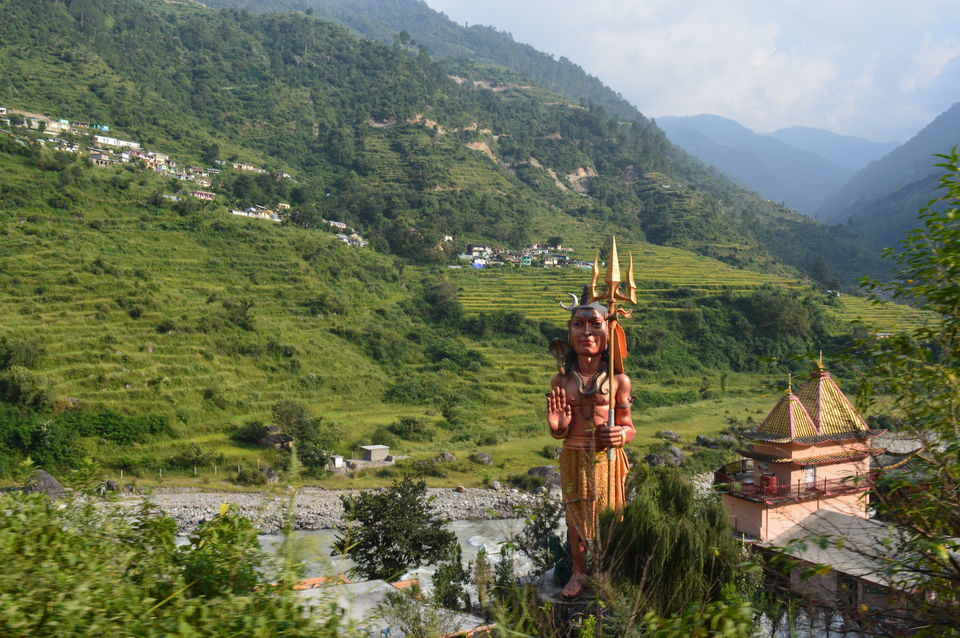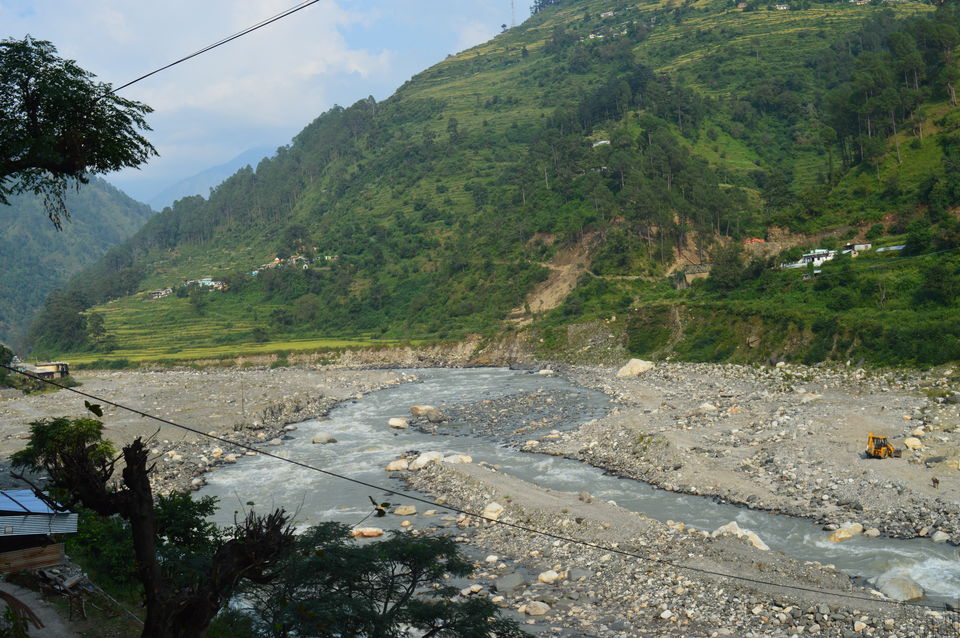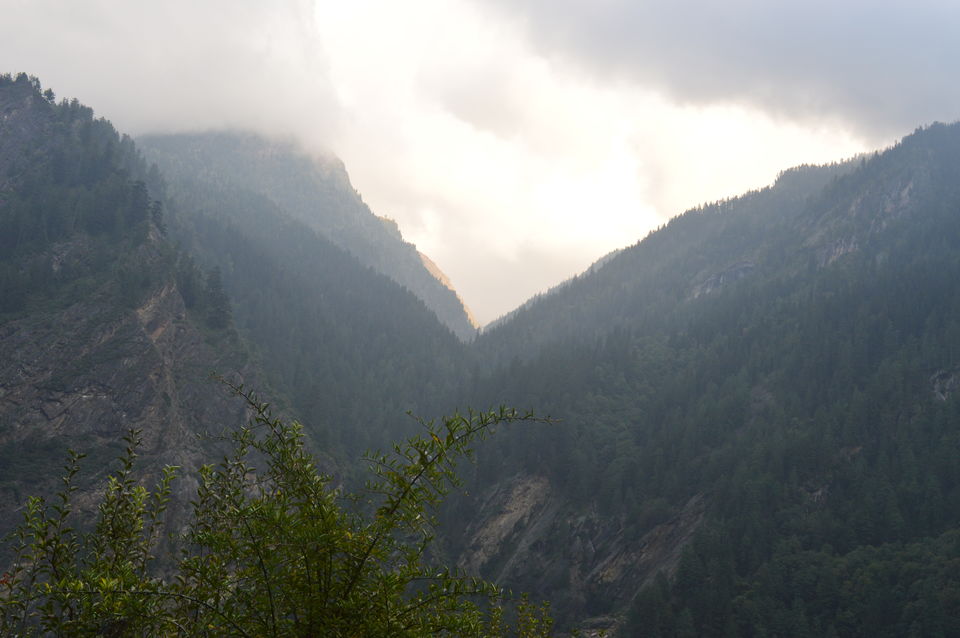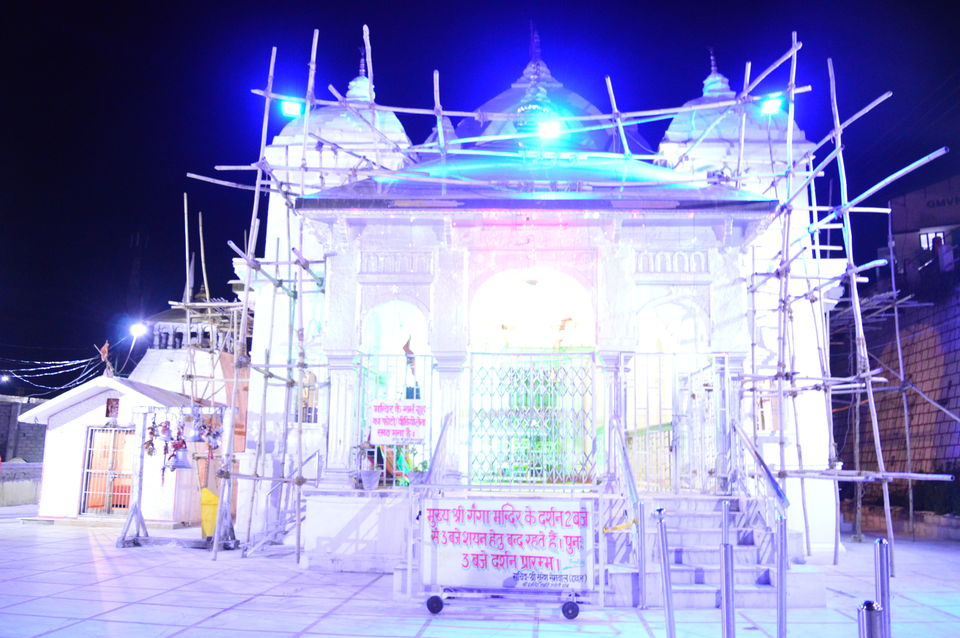 Day04:-
Excitement hardly allowed me to sleep last night.So,I got up early to capture the enchanting natural beauty of Gangotri. There is a small temple of Goddess Ganga,a sacred hindu pilgrimage, reminiscent of her arrival into mortal world from heaven to free the souls of the forefathers of King Bhagirath who turned into ashes by a curse of Sage Kapil (Mythological story).Without going into debate about the truth of the story one thing for sure if she had descended anywhere it had to be here.After offering morning prayers at the temple we started our journey towards 'Eternity' around 9 am.Our destination is Bhojwasa approximately 14km from the temple town of Gangotri.Within 2km there comes a entry point where you have to show your permit(permit can be made either from uttarkashi/gangotri)and enter through the gates of heaven i.e.'Gangotri National Park'.There is a small ashram adjacent to the entry gate.We enjoyed the delicious 'Prasad' served by the inmates.After completing the documentation we marched ahead in the bhagirathi valley.Within every kilometer we had to stop 2-3 times for capturing the enticing beauty of the valley,as if Goddess ganga coming down from the heavenly adobe with its full might having Bhagrathi peaks in the backdrops.The path is surrounded by lot of trees with a mild slope or even,not very difficult.Around 1pm we reached 'Chirbasa',9km ahead of Gangotri,adobe of Chir trees.After completing our lunch we headed towards Bhojwasa-5km ahead, the final lap of the day's journey. The road becomes slightly challenging as in one or two case road practically was non-existent ,totally land slided down.We had to navigate our path through the alternative way made up by the locals crossing the river by means of a bamboo made bridge.The road from chirwasa to bhojwasa is little steep and less populated with trees.Finally reached 'Bhojwasa'-adobe of 'bhoj' tree,whose leaves used to write in ancient days.In a distance that 'Holy Gomukh Snout' is visible against the backdrop of 'Mighty Bhagirathi Peaks'.It's 4'0 clock in the watch..Sun is just setting down,the top of the peaks is glistening in afternoon sun rays creating an ethereal exuberance.After watching this 'out of the world' experience we descended down to 'Bhojwasa'-a small hamlet nestled in the lap of himalayas. We checked in GMVN,Bhojwasa tourist lodge(there is a lal baba ashram also) to spent our first night in 'Heaven'.In the evening when the outside temperature hitting sub-zero we started our evening chit-chatting with fellow trekkers-50 yrs old women from Hoogly ,a couple from kolkata...Their stories,challenges,experience was so consuming that we didn't realise that 3 hrs had already gone by..We were served hot 'khichdi' which was like 'Amrit' in freezing cold.As everyone was tired we went to deep sleep immediately after hitting the bed.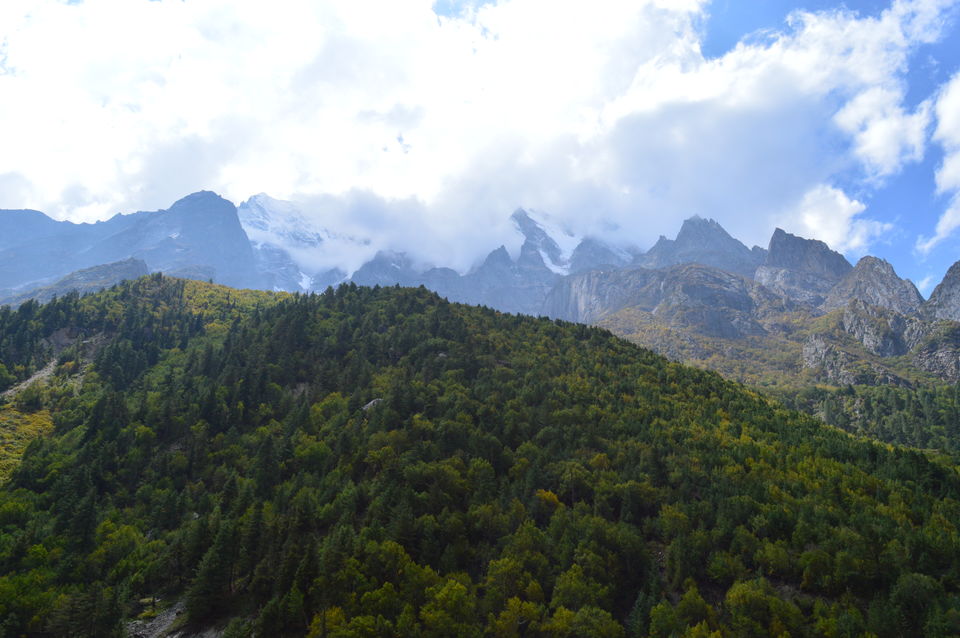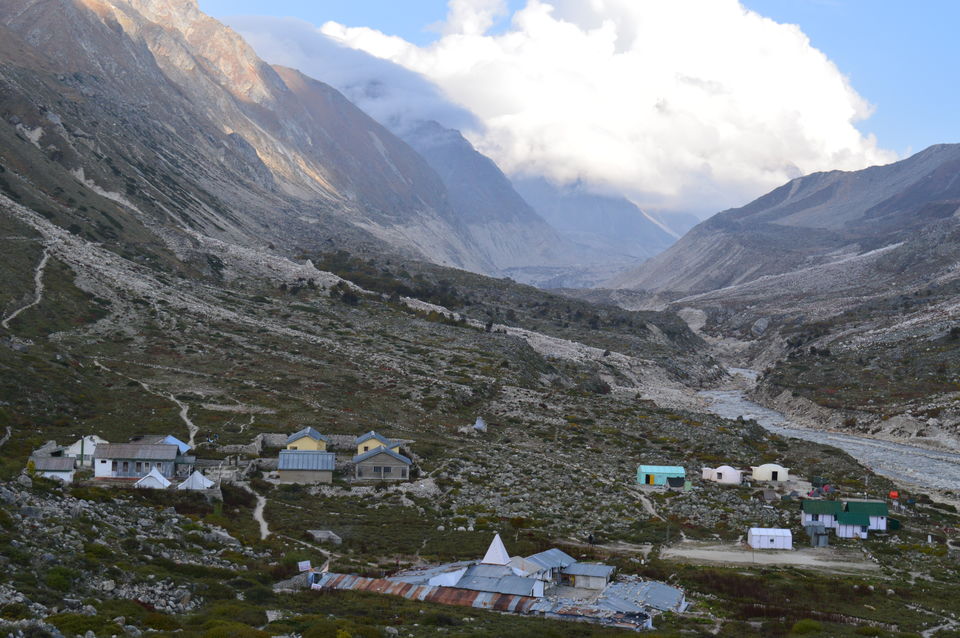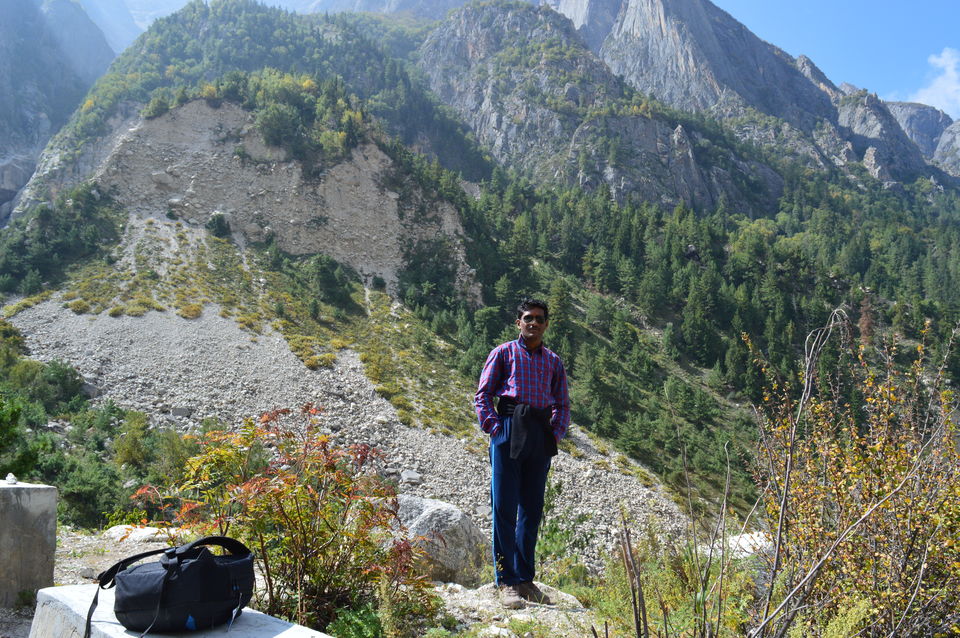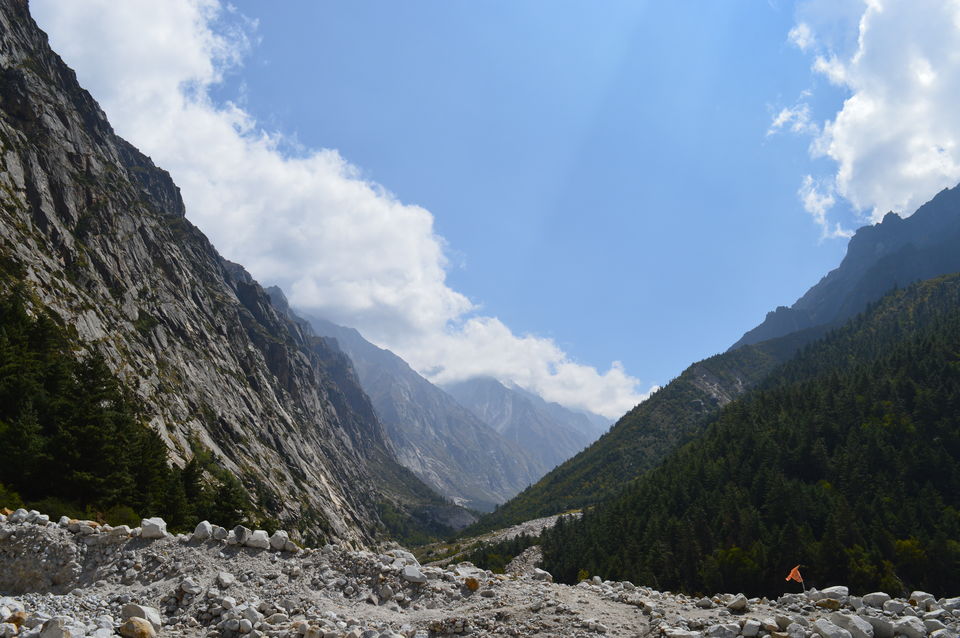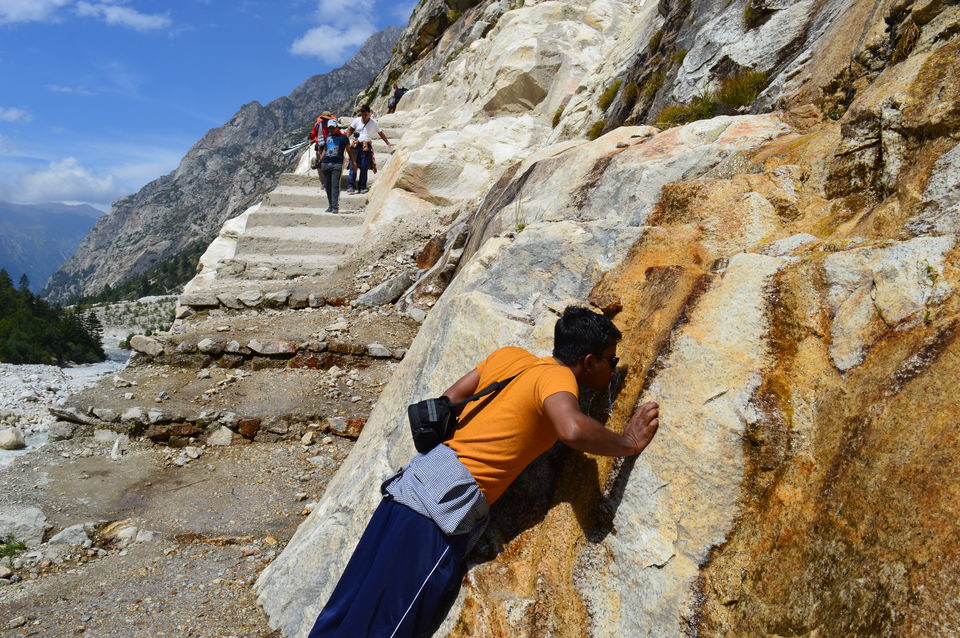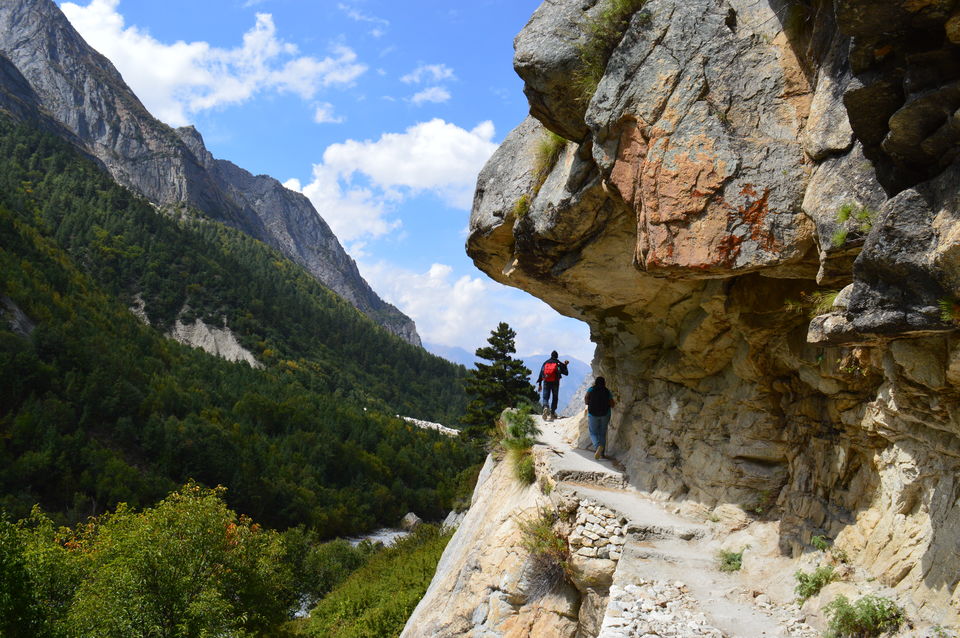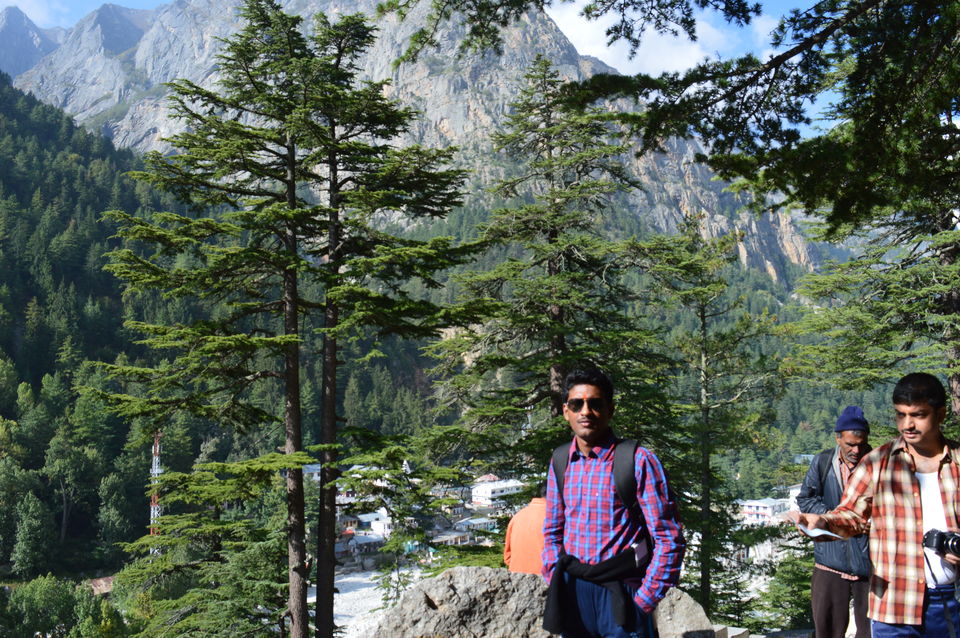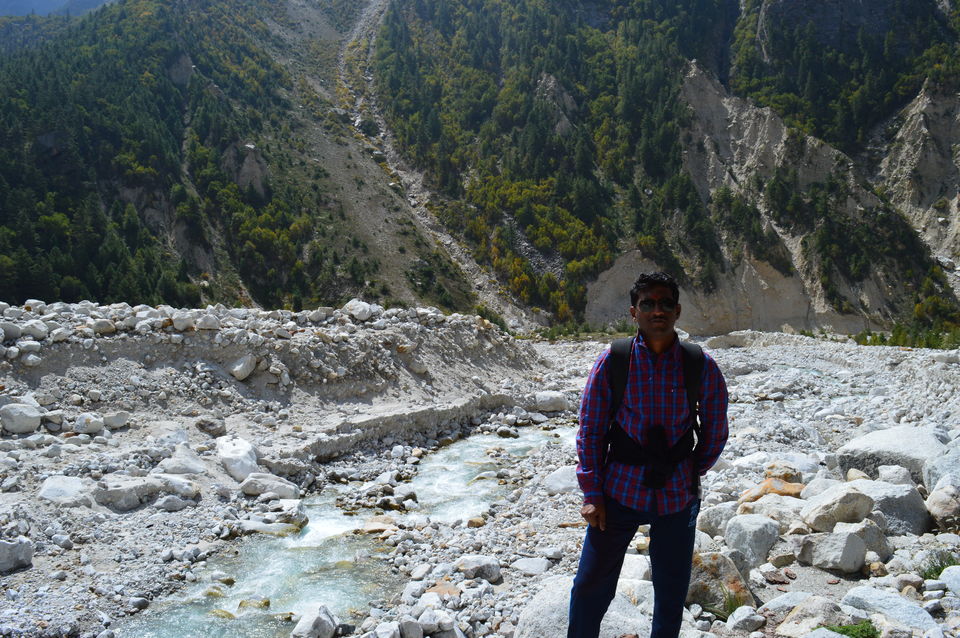 Day05:-
We woke up early in the morning to see the sunrise.It was one of the most breathtaking experience of my life...After completing our breakfast we started our trek towards Gomukh,4km from Bhojwasa.It is a steep ascent from Bhojwasa.The road is full of boulders...After trekking through this ardous trail for 2 hours we reached 'there'...An indescribable joy was filling my heart as if I have conquered the world....Standing on the gomukh snout I realized why people ask to have a guide to trek upto Tapovan..There is no trail existent..You have to navigate through the glacier avoiding deep crevasses,without a guide it could very much possible that you lose your path in this glacial labyrinth.It's steep ascent,the most challenging in the entire trek..This portion of the trek examined us both physically and mentally..After reaching the top we were almost out of breath but the beauty that unfolded paid every penny of it.......We reached Heaven...At the foot of Mighty mount Shivling.....Mounibaba was gracious enough to allow us to stay in his hermitage with delicious food....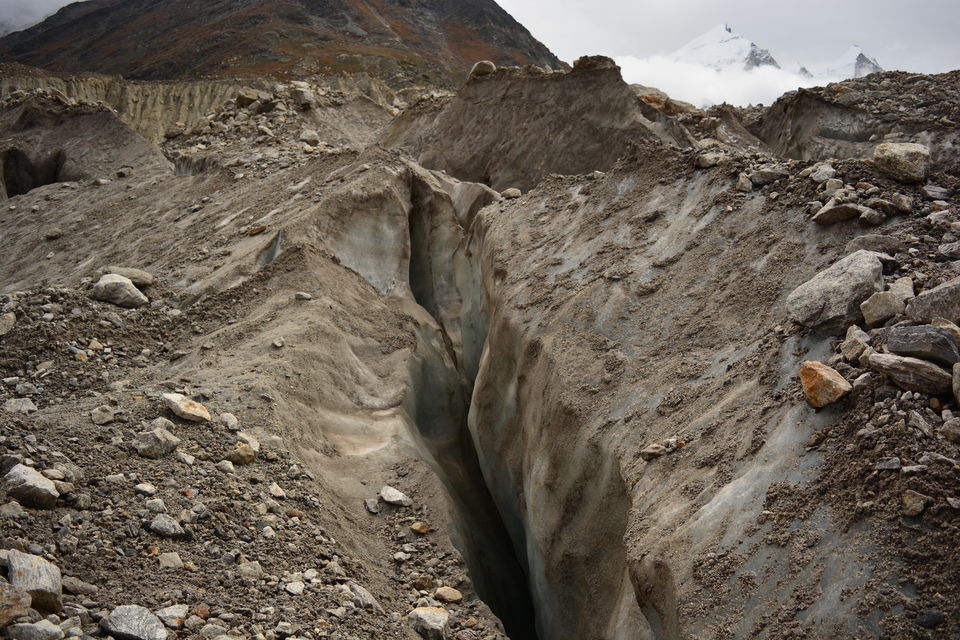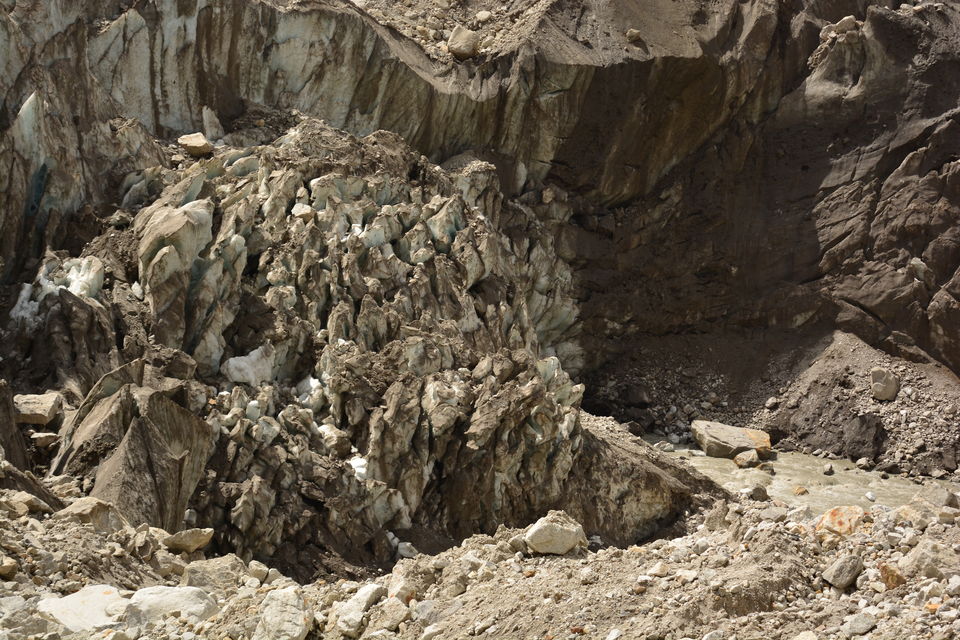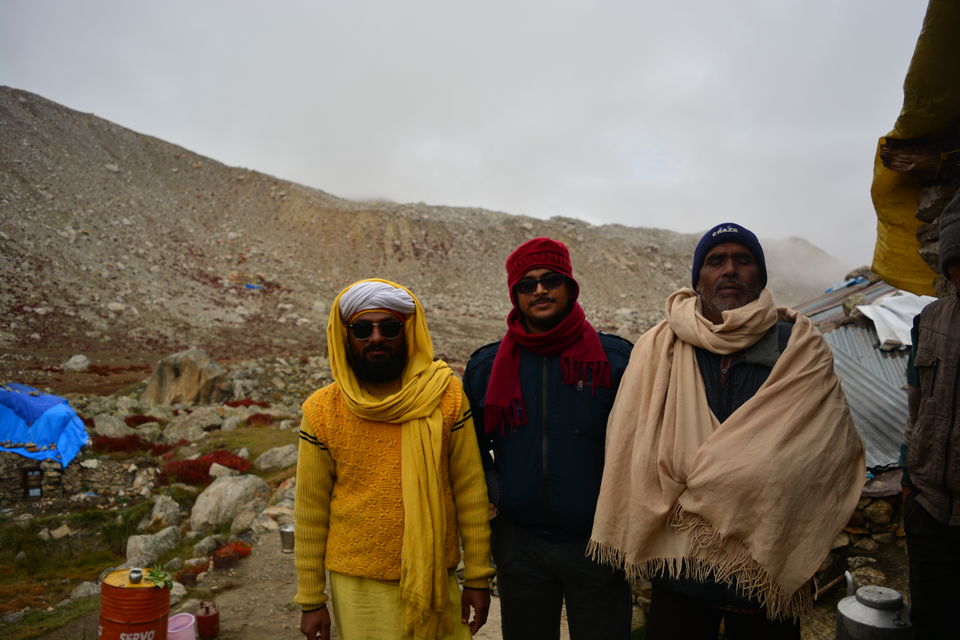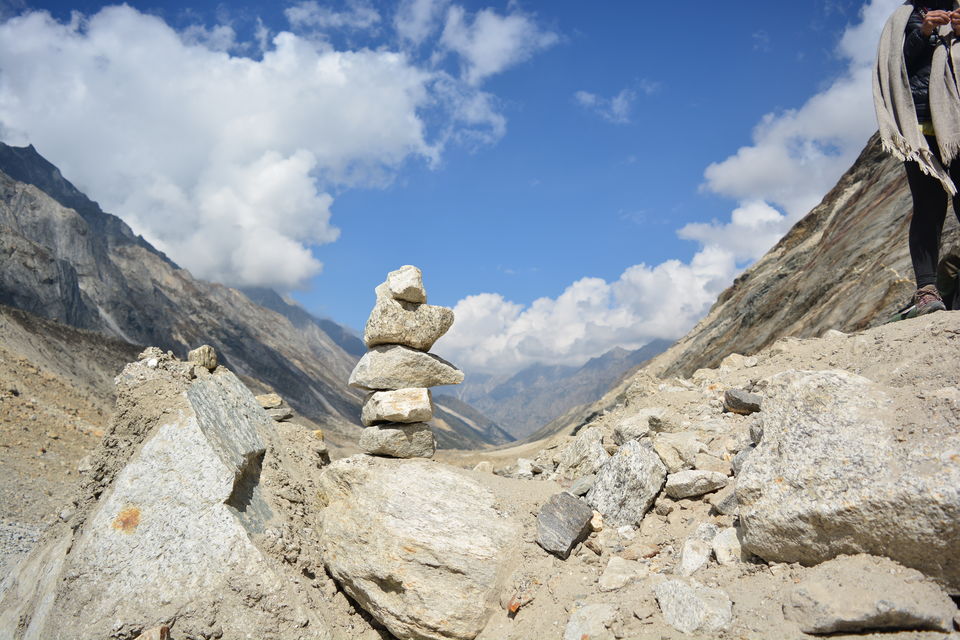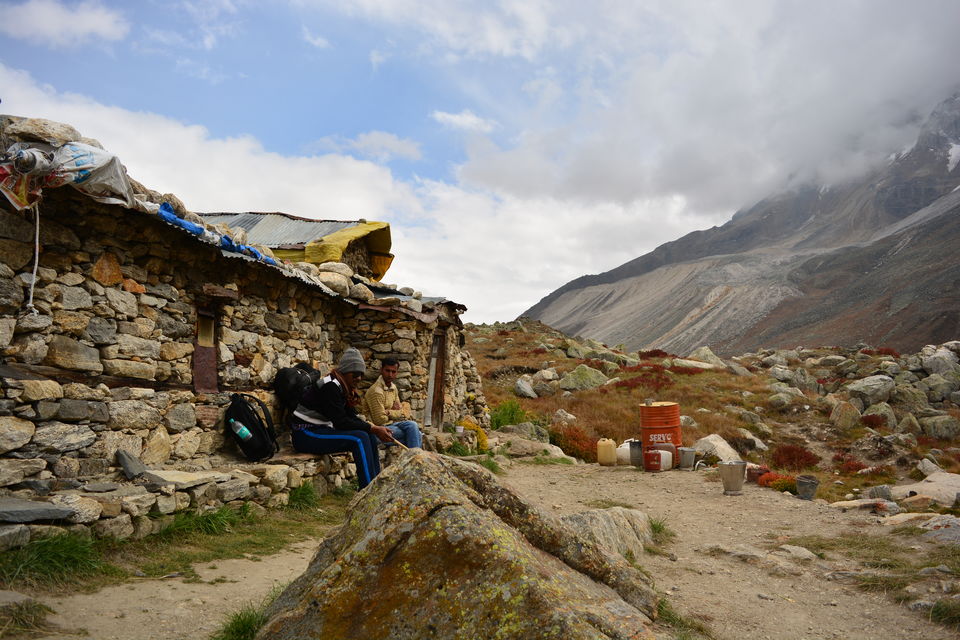 Important Notes:-
a)Permit can be made from Uttarkashi or Gangotri DFO office.
b)If you are planning to go upto tapovan have a guide.
c)Buy vegetables,masalas which to be given to mounibaba for cooking.As tapovan is one of the remotest places it is better to carry food items from uttarkashi.
d)Medicines are must.
e)Road condition is very bad..Most of the portions are made of boulders.The trail from Gomukh onwards is extremely challenging..Therefore prepare properly before venturing out...
We don't go to mountains...mountains call us.....:)