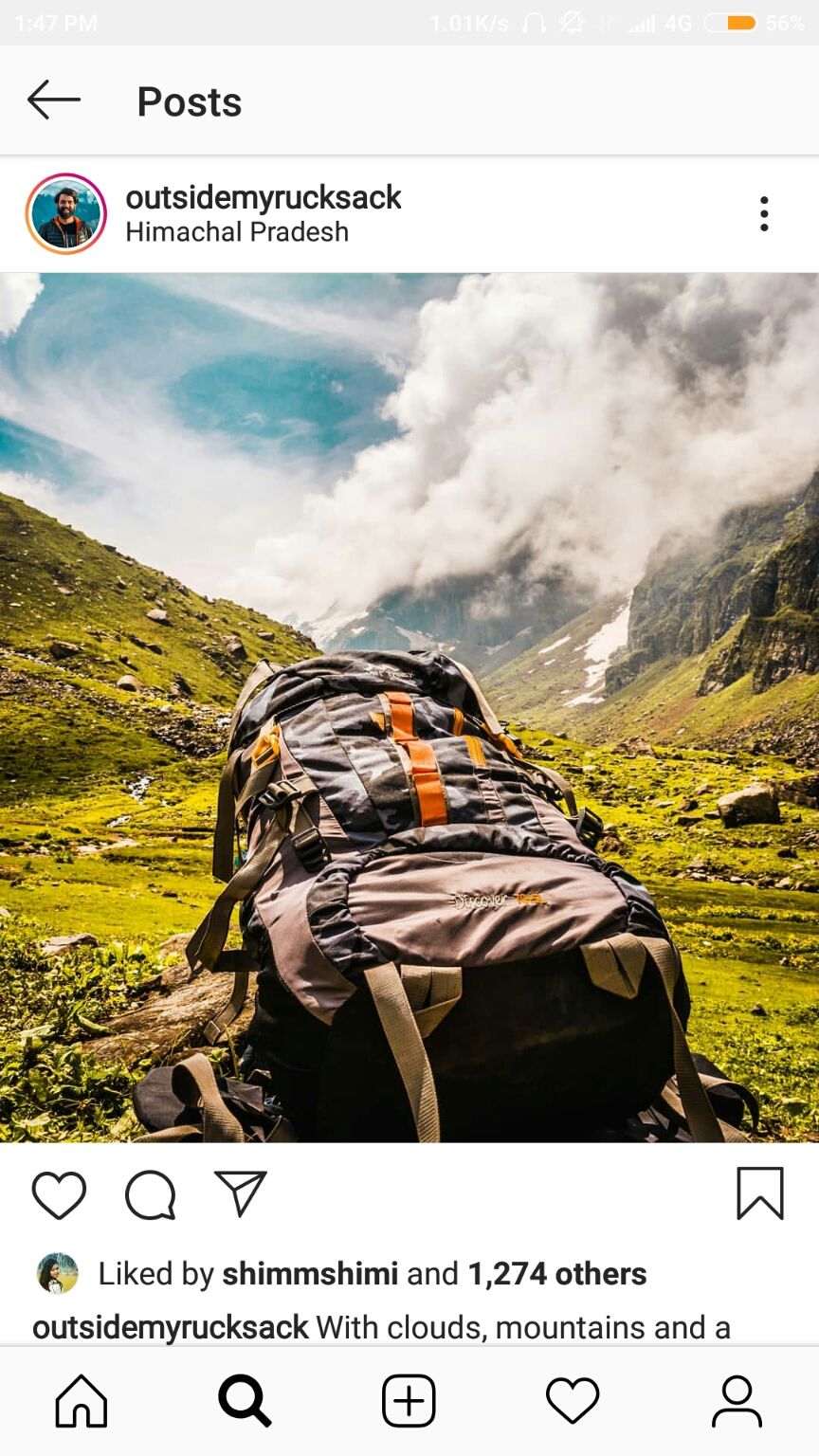 So, last time I had written about our Sandakphu adventure which I found one of our most mesmerizing adventures. Now, past that back in 2016 when both of us that is me and my best friend as well as my philosopher and guide had cleared our 10th boards. We decided to do something "cloudy"this time. Yes I can go through the reader's mind whoever is reading this, exactly I am talking about that place. The Shillong, Assam thrill.
Day 1 March 21st, 2016:
Learning from past experiences, this time we had board our tickets with in time two months back as we were much free that time both mentally and academically .This time one of our friend Rudra wished to join us. We always welcome the newcomers,who have the hunger of travelling. So, we board the Goribroth Express from Howrah junction in the midst of the night. This time three of us won't have to adjust that much. Next day at early morning with the sounds and hububs of all the fellow passengers we reached our destination, Guwahati junction. We completed our breakfasts from a typical Assamese hotel although there is a slight difference between Assamese and Bengali cultures .After completing the puri, aloo we head to our next destination, the land of the clouds Shillong. At that time it felt like there was a crisis of hiring cars and we have no alternatives. From Guwahati it took 2 hours by car to reach our next destination. Having no choice, we hire a car though costly, charging a total of 1000 rupees. Being the students of commerce stream (god of bargaining), we made it fixed at ₹ 900.We reach Shillong 2.00 pm at sharp. You don't believe it was a jaw dropping sight altogether. In kolkata ,all three of us experienced clouds at levels that we had imagined to reach at our childhood days. At this heavenly place we were experiencing those at our eye level, we can touch them,we can fell them ,ahhhhh that feeling. Fluffy and white ,it is beyond words. We reached the booked hotel of our hotel "Monsoon" at the heart of the city beside the crossings of "Police Bazar".We enjoyed the evening with some trademark chicken momos, fried eggs and noodles. That day sleep is the only thing that was neccesary.So, only resting and fooding.
Day 2 March 22nd, 2016:
Next day, we had to change the hotel due to bad drainage system. I know how creepy it looks. So, we move to another hotel "Green Valley".It was a road facing building simple and decent with neatly maintained rooms and well equipped drainage systems.
Quickly we had our bed tea and starts our first day of exploring the city. At first, we pick the "mostly attracted by tourist's " spot The Elephant falls. We reached at the exact time which we had targeted. The first comment after seeing that gigantic though sweet gift of nature was otulonio it's a Bengali term which means it can't be comparable to anything. It's a great spot for the photographers. Sagnick took some landscapes snaps on his camera.Rudra on the other hand begins to write a short note on his pocket diary. I was also capturing the moments with all my open heart through my eyes. We came to know from some locals the reason behind it's name. The khasis which is the local tribe's name ,named the falls after elephant because many elephants came to drink water from that reserve during the British reign in India. After ticking the first place on our bucket list we move to our next spot, the viewpoint of syllhet. It's a point of the city where the tourists can get an aerial view of one of the most ancient cities of Bangladesh that is Syllhet. As Shillong is on the border of Bangladesh so it is more easier to view that. At noon 1 pm the weather was cloudy raining all the time with a mild breeze ,clouds floating all around us it took me sometime to come into the reality. It seems like a place of a fairyland we used to hear from our grandparents in childhood. Bengalis are foodgenic they can resist everything but not the lunch. Among us Sagnick is a hardcore Foodie as well a food blogger which means h loves to eat a lot!!! So nearby there was a small dhaba where rice and all veggies and chicken soup had been offered. We quickly took a sit on the dhaba. Minutes later one Nepali girl brings us the plates full of steaming rice with a spicy potato curry and egg curry.The taste was beyond our expectations, also it was raining outside.. that heavenly weather along with that steamed rice was just amazing. After completing our lunch we head to our destination an Air Force museum and a museum reserving all the things of ancient meghalian tribes. We came to know about the locals and their cultures. We enjoyed a cup of tea with some pakoras. That's all for the second day we were back to our hotel enjoying hot coffee with some cookies. Let's see what things we witness the next day.
Day 3 ,March 23rd, 2016:
It was morning 8.00 in the table clock. We the three musketeers head for Cherapunji the city which records the maximum rainfall in the world,in a search for a cave whose name is mawsyam cave. A dim lighted cave made of limestone; we entered the cave it was pitch dark all around,the only light was coming from outside in a narrow path.. we explore the whole cave. The experience was thrilling it was the second time that I had experienced such type of cave .Witnessing it we head to the seven sisters falls seven water falls leading to a river. We were witnessing it with a cup of hot tea. Then we experienced a home of the canines add feathers that is a zoo. It was a small zoo but many species of animals were there namely baboons, wild cats, black bear hornbill, a talking maina. Though it was not as grand as alipore zoo in kolkata but it was worth seeing. Our day 3 journey came to an end with a lunch of homemade chapattis and sabji from a local restaurant that too in 30 bucks.
Day 4,March 25th, 2016:
The final day of our meghalaya stay. We start the day with some normal breakfasts and head straight to the Eco Park. Yes the name is familiar to our kolkata one's but it's completely different. You can tell that it is the reserve for the clouds. You have to go down beneath to visit the park and it's wonderful. Really!!! We were going down, the more we go down the more we were surrounded by those clouds. At one point we three were in the middle covered by those smoky fluffy clouds on all sides. A park can be this much beautiful I have never imagined at all. No joy rides no water park only nature's creation of beauty. In this park.. clouds are the main attraction of the tourists and from there we could see the hill ranges all around us. Next was the Shillong city view point on our bucket list. The aerial view of whole of the Shillong city can be viewed. That's all for our day 4, we had our lunch.. which was the city 's trademark dish Judo and Juro. Fried rice with pork curry with some chilled beer. Yes it was the first time we had tasted both the meat and the liquor(except Sagnick). It was the time to leave the city and head towards Guwahati. We board a car this time, the driver charged a fair frieght. We were leaving the city slowly the weather changes from cool to mild to average. Talking about our experiences of the trip so far we reached Guwahati. As we had gone to a small tour. So in Guwahati only the Kamrup Kamakkha darshan was on our list. We quickly booked a big room in a nearby dharamshala attached with the kamakkha temple. We decided to do darshan of the Hindu diety next day.
Day 5,March 26, 2018:Early morning we woke up,quickly got ready for the darshan. We entered the temple found a panda (a priest) who will guide us to darshan.Starting from the ganapati mantra to the final darshan of the sacred kamakkha. We explore the temple with spiritual vows. We came to know about the history of it.
Amon all the sathipiths kamakkha is one of them. Here the reproductive part of goddess sati that is the joni had fallen out of which this sacred place had built up. After our darshan completion we went for lunch. We had steamed rice moong dal and alugobi along with achar 30 INR a plate from a nearby veg hotel. We decide to complete our journey by a ride through the Brahmaputra. We quickly booked three tickets board a steamer and we were enjoying the ride I little bit dharmik person touch the sacred water and pray for our well being. We reach the coast of the Arunachal Pradesh to visit a temple of satyanarayan,Umananda temple(an avatar of lord Vishnu). Doing darshan we were back at the Guwahati station. That's all for our Northeast delicacy. Packing some Assamese Biriyani we entered our coach going back to our daily chores in the city of joy Kolkata. Stay tuned for the next blog.