What is this about?
My experience of traveling to Meghalaya, which is one of the very beautiful states of India on a 4 day trip that we (me and my wife) did in March 2018.
Where is Meghalaya?
Meghalaya, the abode of clouds, is one of the states in the North East region of India and borders the Indian state Assam to the north and Bangladesh to the south. The capital, Shillong is approx 100KM from Guwahati in Assam. One can reach Shillong from Guwahati (in Assam state) by road which takes roughly 3hrs. Shillong Airport is approx 30KMs from Shillong but has only daily flights from Kolkata and New Delhi. The other nearest Airport is at Guwahati.
Why Meghalaya?
We wanted to explore the North East India and have an offbeat vacation. Meghalaya is a place known for its rainfall, waterfalls and beautiful valleys. It is sometimes called the Scotland of the East. Together with Assam's Kaziranga National Park, this beautiful part of the country is a perfect destination for offbeat travel, some adventures as well as for a nice time to spend time with your family/loved ones in the midst of nature.
How did we go to there?
We took the Air Asia flight (I5-1982) from Kempegowda International Airport (KIA), Bengaluru (Karnataka) to Lokpriya Gopinath Bordoloi International Airport, Guwahati. The travel time by flight is 2hrs 50mins and we reached Guwahati Airport by 10:15AM.
At Guwahati Airport, we got a prepaid taxi to Police Bazaar (the heart of Shillong) for INR 2000/-.
When I was planning the trip, I did read that there are shared taxis and buses available from Guwahati Airport which will be less expensive but I decided to use a prepaid taxi. Its convenient when traveling with family.
The drive to Shillong from Guwahati is very nice. The GS Road (Guwahati-Shillong Road) is a four lane NH till Barapani (Umiam) with beautiful landscapes throughout. On the way to Shillong, we stopped at Umiam Lake (also called as Barapani Lake) for some photos. This is a beautiful picturesque artificial lake and one of the popular tourist stops in Meghalaya and is roughly 20KMs from Shillong.
We reached Police Bazaar around 2PM and had lunch (SpicySchezwan noodles) in a small Chinese restaurant in the Bazaar area. Food in Shillong is not so expensive and there are veg food options as well.
Post lunch we reached our hotel (took a taxi to get to the hotel which costed about INR 100/-) and relaxed for some time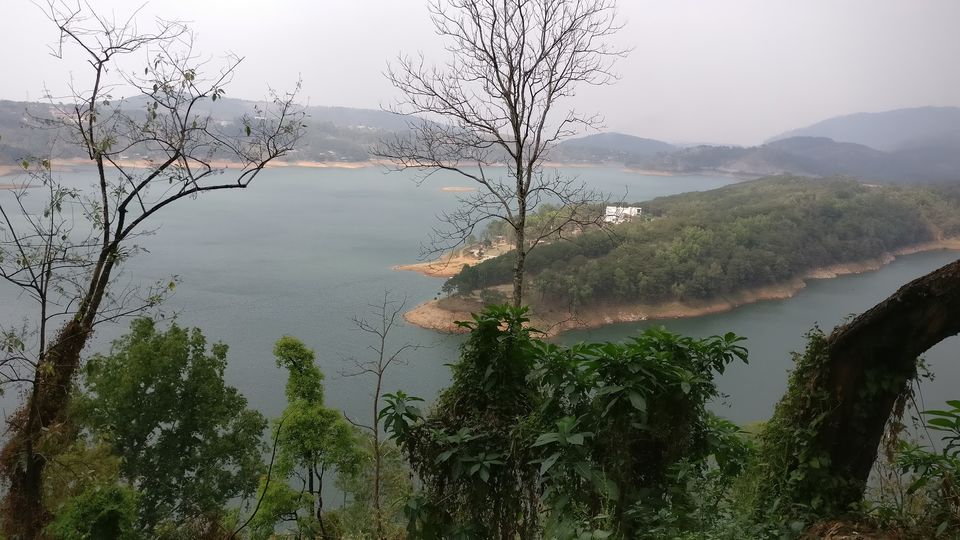 Where did we stay?
We stayed in a villa ( TLT Villa - The Luxury Terrace Villa) which is close to the Shillong Golf Link. It is a bit far from the heart of the city. During our stay, there were no other guests in the villa so we had it all for ourselves. The room was clean and very spacious with a comfy king size bed and a neat bathroom. The caretaker was very friendly and helpful.
The place has some nice restaurants near by. We had our dinners at a place called Fire and Ice cafe [Opposite to Golf Links] and Family Kitchen [Near to Polo Ground]. Both of these are at walking distance from the villa but post evening, the road from the Golf Links to the villa (about 800m) was a bit deserted and dark too (not much of street lighting was available).
There are a number of shops and a SBI ATM on the lane to the left of the villa.
We did our hotel booking from booking.com and with 'Pay at hotel' option [the site even had an option of free cancellation]. For all the four days (Day2 to Day5), breakfast was included and it costed 9850/- for 4 nights stay in Shillong.
How did we explore the places?
On Day 1 and Day 4, we explored places of lower Shillong and was by foot. Exploring Lower Shillong by foot is not that bad. Relative distances between places are less and taking a cab ride in Shillong is expensive.
Day 2 and Day 3 had excursions 50-100KMs from Shillong for which we hired a cab [More details to follow]
What are the places that we covered?
On Day1, we explored local markets, restaurants, Golf Link and Ward's Lake
On Day2, we went to one of the wettest places on Earth, Cherrapunji
On Day3, our excursion was to the cleanest village in India, Mawlynnong and reach the Bangladesh border
On Day4, we were back to local lower Shillong exploring Lady Hydari Park, Shillong Cathedral and Don Bosco Museum
Day1: Exploring Shillong by foot
We were not much inclined for sightseeing on day 1 and were short of time too. Thus we decided to checkout some nearby places and we started off with the Golf Link. The Shillong Golf Link is one of the largest natural golf courses and it is very beautiful. It is a good place where locals gather to spend their time. The Golf links is also a good place for some beautiful photography due to its surrounding landscapes.
After witnessing a beautiful sunset at the Golf Links, we then walked towards the nearby markets (Polo Market) and then reached Ward's Lake. This is an artificial lake close to Police Bazaar which has a park around it with boating and an entry ticket of INR 20. We reached there around 6PM [which is not a good time for seeing the park since sunsets in Shillong happen quite early(by around 5PM)]. However, we walked around the park (boating was closed by then) and spent some time there
Then walked back towards our hotel and on the way had dinner at 'Family Kitchen'
Day2: Day excursion to Cherrapunji
Day2 was an early start to an interesting excursion to Cherrapunji which is approximate 50KMs from Shillong. For this journey, we got a cab arranged from our hotel guy.
[Round trip of Day2 costed us around INR 3000/- (which included driver charges and road tolls)]
The day's journey started with crossing the beautiful Upper Shillong area and visiting Elephant falls which is off the main road that goes to Cherrapunji. This waterfall is a two tier falls and a small trail of steps that leads to the end of the falls. March is not a good time to visit this waterfalls since there was not much of water but the trail was good morning exercise. We paid INR 20/- for the entrance and 50/- for parking.
Next up, we headed to Ramakrishna Mission Ashrama. This is a school started by Swami Vivekananda and has a small museum too. The museum has collection of North-East Indian items which is a good educative tour. On the way to the Ashram, we stopped for some photos of the scenic Mawkdok Dympep Valley
We then visited Nohkalikai waterfalls view point. This is a very beautiful waterfalls and happens to be the tallest plunge waterfalls in India. The view point is a nicely maintained small park which has many sites to get some amazing views of the waterfalls. There is also a trail of steps where we got down a bit to get different views of the waterfalls.
We then went to the Eco Park in Mawsmai. This is about 11KMs from Nohkalikai falls. Here we got some nice views of the valleys and near the park is a restaurant [Wahrisaw restaurant] where we had our lunch [Limited veg options here. We got veg fried rice]
Post lunch we visited Mawsmai caves. This is one of the top tourist places of Meghalaya. The caves entrance fee is INR 20/- and needs a short hike to reach the cave entrance. The caves is full of beautiful stalactites. At places, we had to bend and crawl through the narrow passages. Mawsmai caves is an adventure in itself. This was definitely the best of the day.
We then visited Seven sister waterfalls. This was only a short stop to take pictures from roadside [Again bad timing, not much water]. Also, we had tea at a local shop and headed back to Cherrapunji and had dinner at 'Fire and Ice Cafe'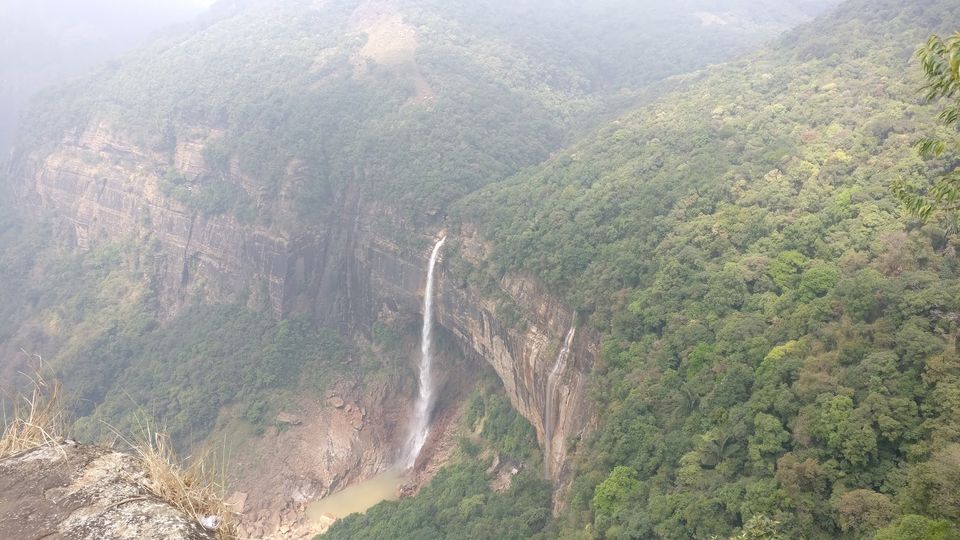 Day3: Day excursion to Mawlynnong
Yet another early start with breakfast [Maggi and Tea] at our hotel. The cab driver of the previous day's trip agreed to drive us on this day tour as well and this too was around INR 3000/- for the round trip.
We headed towards Mawlynnong, a village close to Bangladesh border and is known for its cleanliness. Before reaching the village, we did an amazing hike to check out the Living Root Bridge near a village called Nohwet (about 2KMs from Mawlynnong village). This is a single level root bridge where as there are double decker root bridges as well near Cherrapunji [We weren't aware of this when we went there]
This is a natural wonder where roots of living trees form a bridge like structure over a water stream. The bridge is not very long and very easy to cross but you are not allowed to stand on the bridge for long. Pics can be taken at the either ends of the bridge. To reach the bridge, we had to climb down a series of steps and the trek is about 30-40 minutes.
After spending some time here for pics and playing in water, we saw a hiking path on the opposite side, the hike is of about 1 to 2 KMs which actually leads to the Nohwet village. There is one viewpoint here for which we had to climb/walk on a Bamboo skywalk. The view of the valleys from here is amazing. Not many people were taking this hiking path to visit the view point. At the viewpoint, it was only the two of us.
The Living Root Bridge and the viewpoint are the best in our entire Meghalaya trip.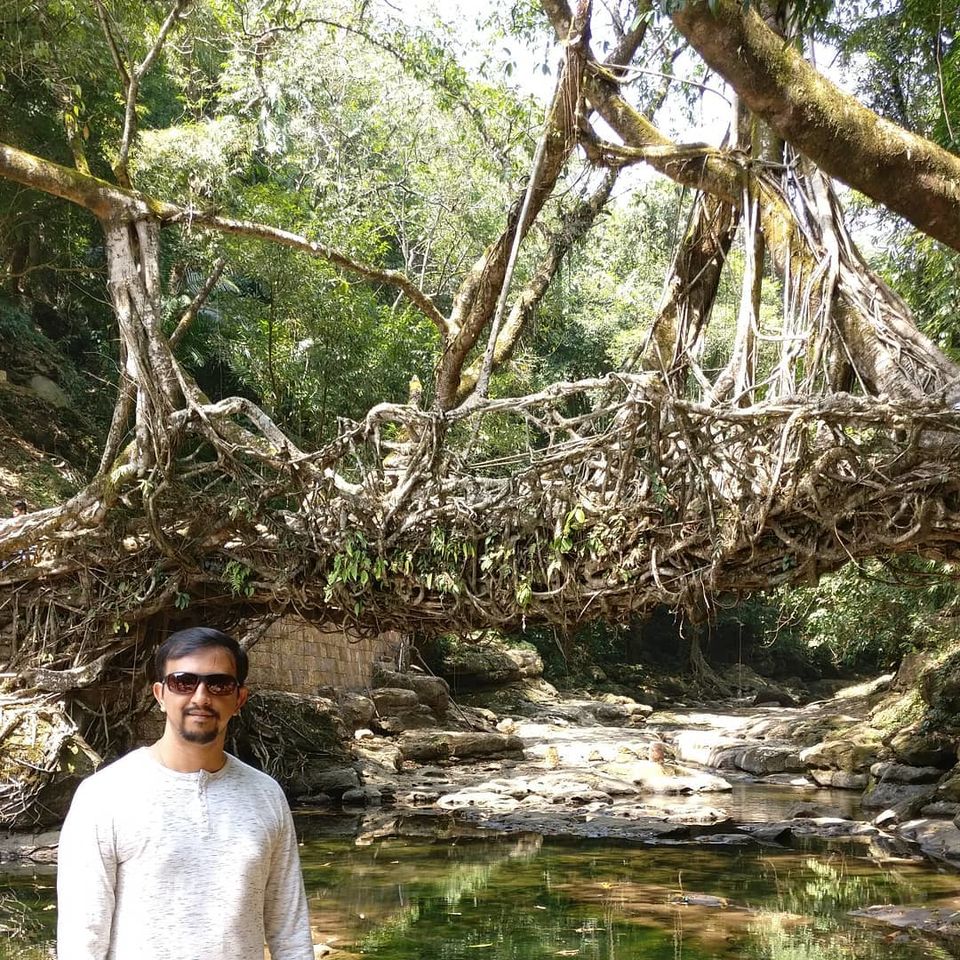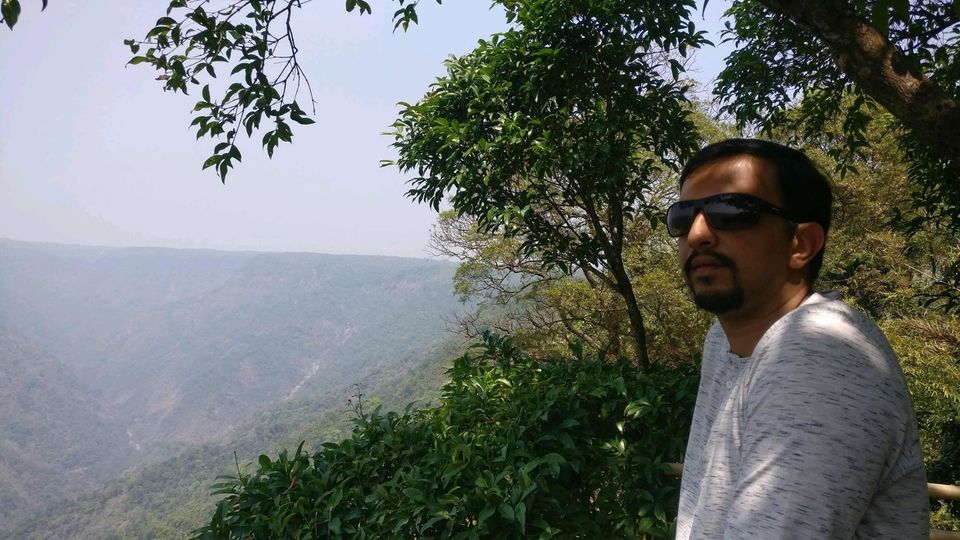 We then headed back to our vehicle and visited the cleanest village, Mawlynnong. We had lunch here and then went to Skyview Viewpoint where yet another Bamboo skywalk that allows you to have a view at Bangladesh
Next up we head to Dawki river boating. The water here is so clear that you can see the surface below. The boating is expensive though, about INR 300/-
We then went to the Tamabil border [Bangladesh]. It is better to avoid visiting the border since the road is very bumpy and full of dust and trucks. There is a check-post at the border and we clicked few pics here and headed back
The amazing Day 3 adventure comes to an end as we headed back to Shillong and this time we did a takeaway from 'Fire and Ice cafe' and had it at our hotel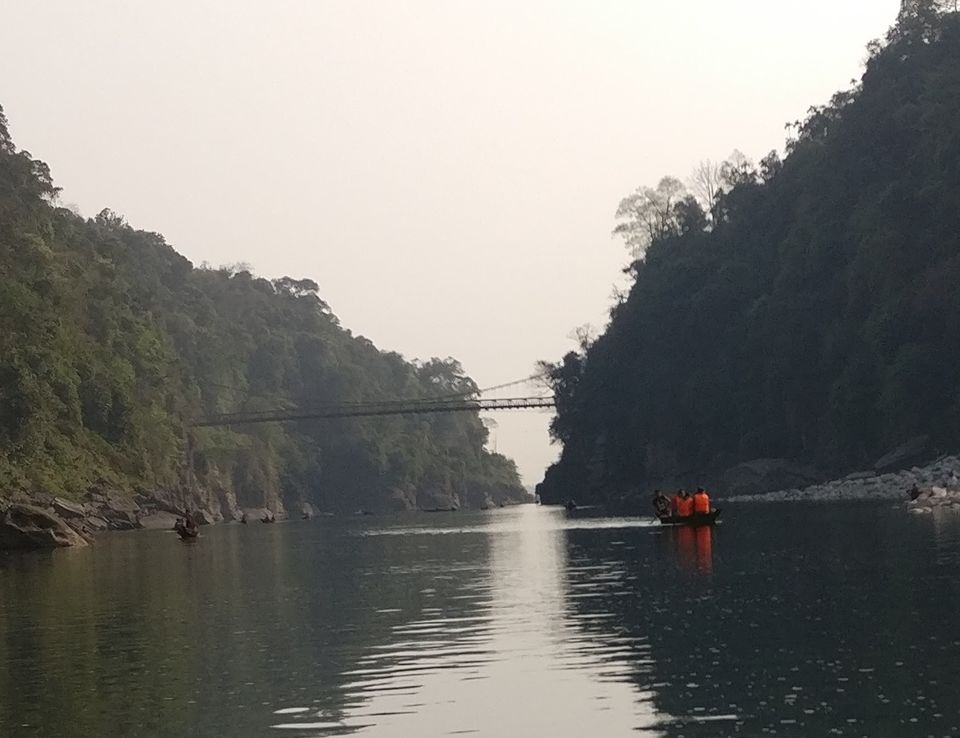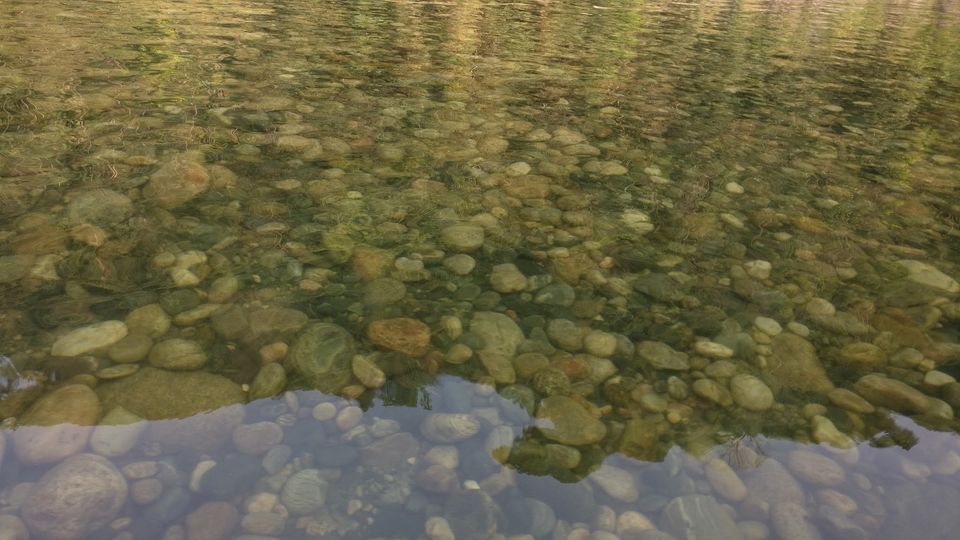 Day 4: Exploring Shillong by foot
It was a leisurely start and we enjoyed amazing breakfast at our hotel [Parathas and sandwiches] and decided to explore other places in lower Shillong (and yes by foot)
The first destination was Don Bosco Museum (about 2.5KMs from our hotel). There is an entrance fee of INR 100/- but its worth. The museum is very well maintained and educative. It is an impressive collection that showcases the rich culture of the different states of North East India. There are multiple galleries showcasing the North East and is spread across 5-6 floors of the building. Galleries include Agriculture, Costumes&Ornaments, Housing, etc. There is also a skywalk which gives a good view of Shillong. The museum also has ample parking space and good toilet facilities.
After spending about 2hrs at the museum, we then went to Lady Hydari Park. The park is in the heart of Shillong and is another beautiful spot for tourists and locals to spend a good time. The park has a mini zoo as well.
Next we went to Laithumkhrah cathedral which is one of the beautiful churches in the place.
We then had lunch in one of the eateries near the church and then walked back to our hotel.
Evening was a leisurely time spent in our hotel
After breakfast, we left Shillong/Meghalaya with all the beautiful moments captured in our hearts and headed towards Guwahati. We took the same cab as our Cherrapunji/Mawlynnong trip and we paid INR 1800/- for the journey. We spent our Day 5 to Day 8 in Assam [Guwahati and then to Kaziranga National Park]. Stay tuned for my post on Assam.
Hope you liked this post.