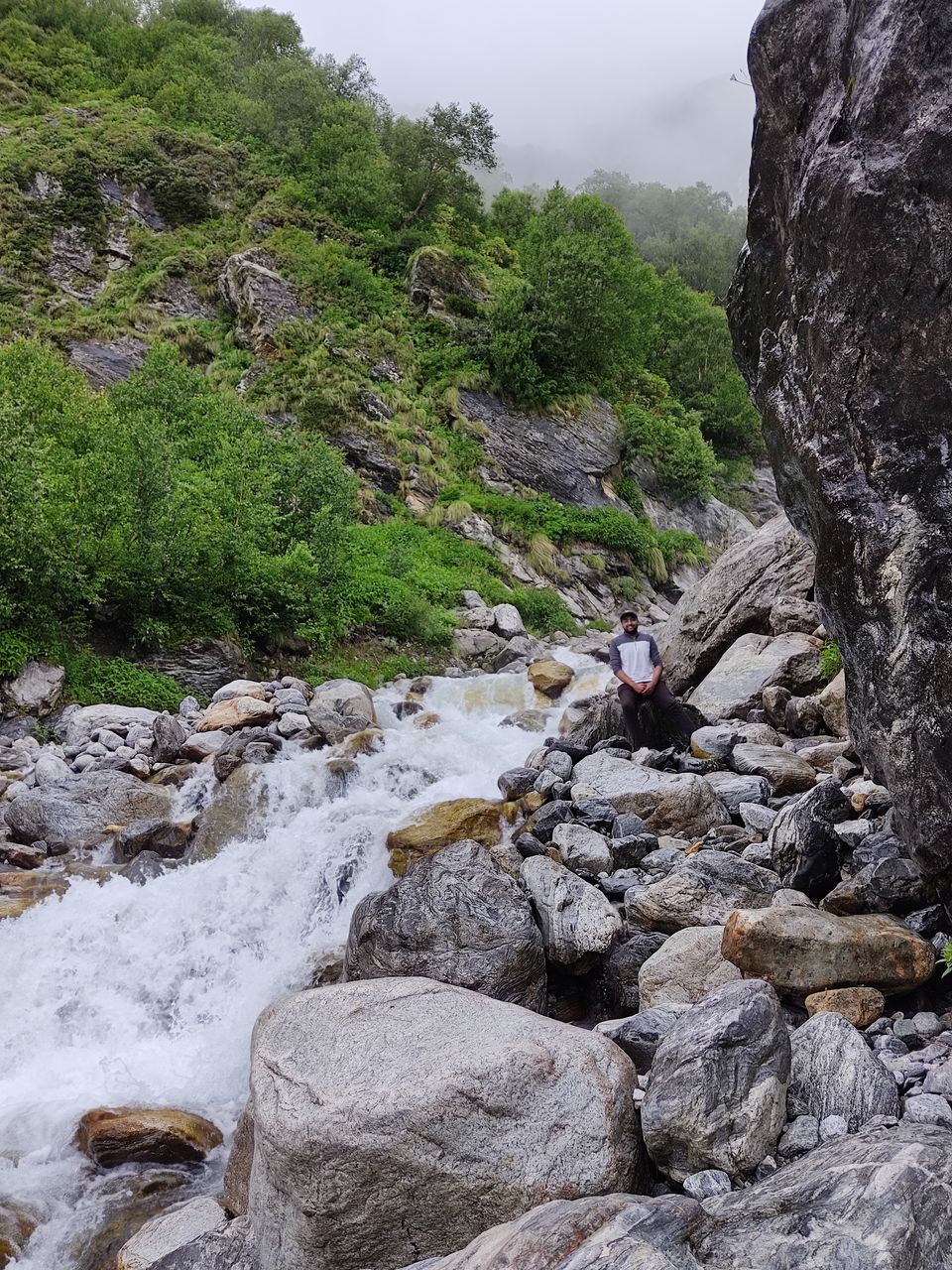 "A roach is the remains of a joint, blunt or roll up cigarette after most of it has been smoked" like us after a hard hitting pandemic.

A couple of months back, probably during lock-down days when Abhinav called and talked about to visit the valley of flowers right after things open up. This place has been close to my heart and has always been on the top of my bucket list yet it used to slip down in the priority list. But this time, we both were keen to visit the valley and google images added fuel to the fire. I knew that this track will gonna be a bit challenging, mostly due to the lazy lifestyle during lock-down, so I started going for a walk every morning to ease some challenges of the trek ( following 21 days rule).
The D-Day, Friday Evening!!
It had been a busy day in the office. Morning started with a couple of calls with teammates around wrapping up the work and handover before going on vacay. I was quite worried about one project where I wasn't sure of timelines. I hadn't got the final deliverable and clock was ticking so fast. So I pinged my senior mate about it and shared the intermediate progress to which he replied - "Don't worry Manish, we can take it from here! Have a great holiday :)" I couldn't thank him more and that's when you know you are working with a great team. As soon as I got this reply, I shutdown my laptop, picked up my bag, crosschecked that I have got everything in there and left home to catch the bus for Sirsa. Upon arrival, spent some time in shopping, eating local food and then waited for my bus to Haridwar which was supposed to come on 10 PM but got delayed till 1 AM.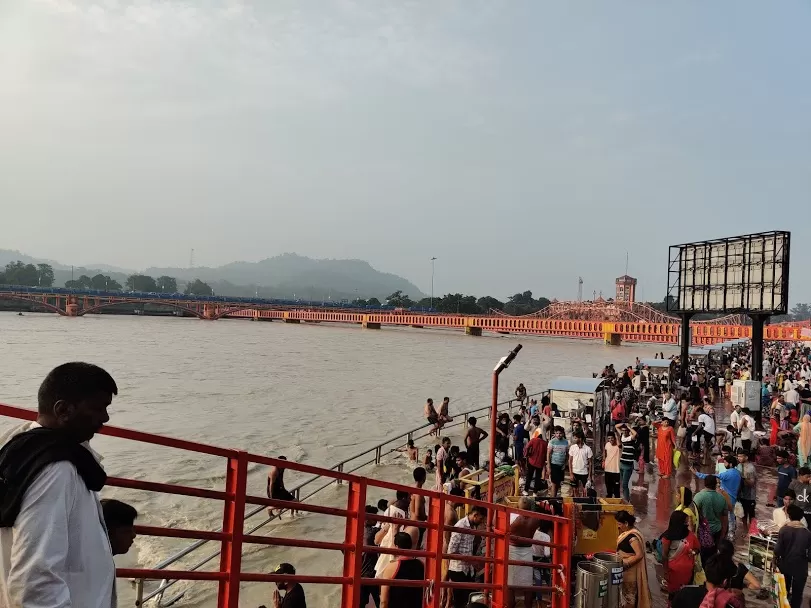 Luckily my bus reached Haridwar on time, at 7 AM despite starting late by 3 hours. Looking at the crowd, I got a bit sceptical and crawled through people to catch my next bus for Joshimath scheduled for 8 AM.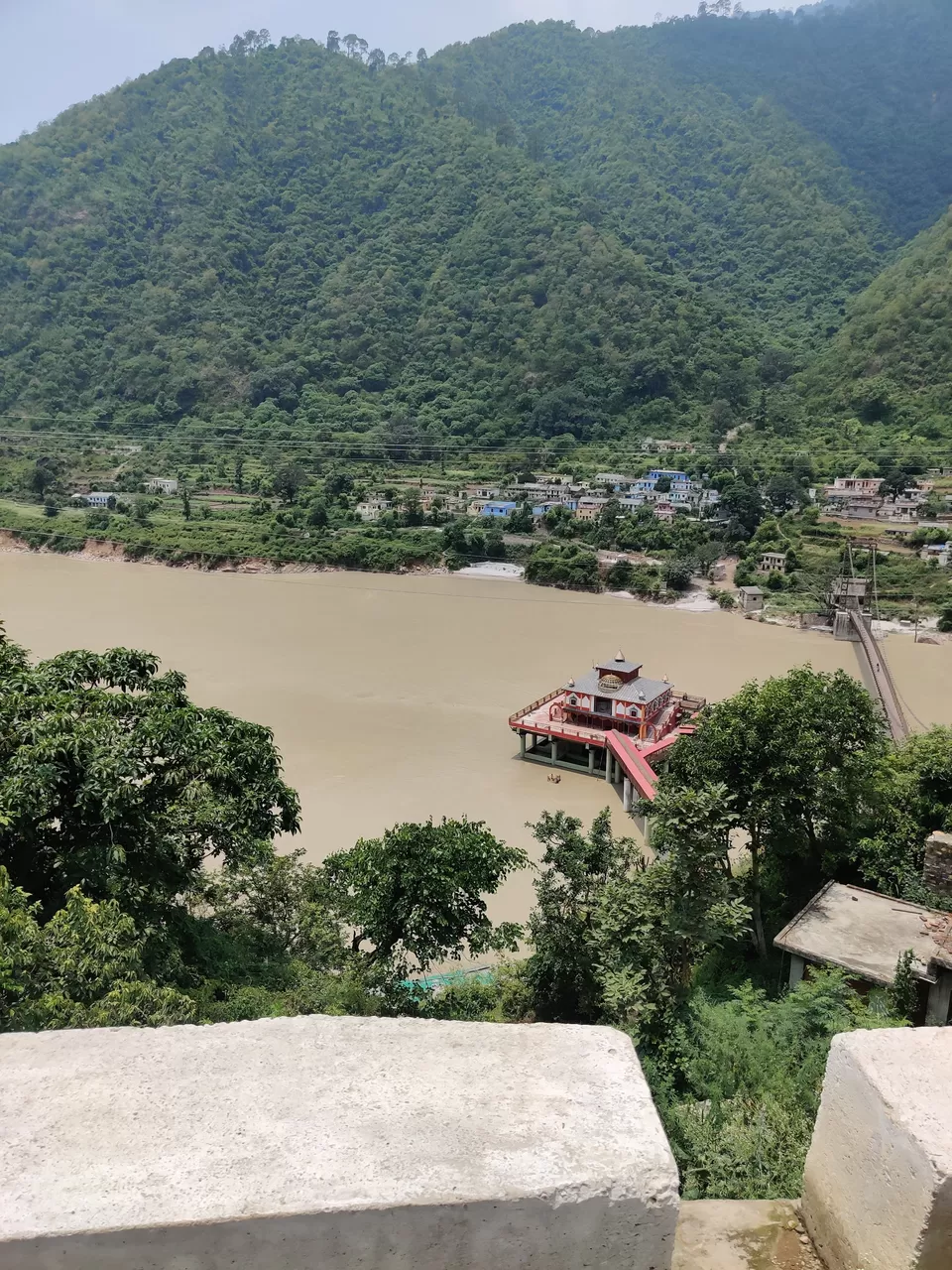 I met Abhinav in front of Rahi hotel and that's the place where one can find bus for Joshimath/Badrinath. Our journey started on 8 AM alongside the magnificent Ganges. We reached Joshimath around 6 PM and luckily found a mountain view hotel nearby the bus stand only. Took a break of half an hour and headed to the local market for evening tea and dinner.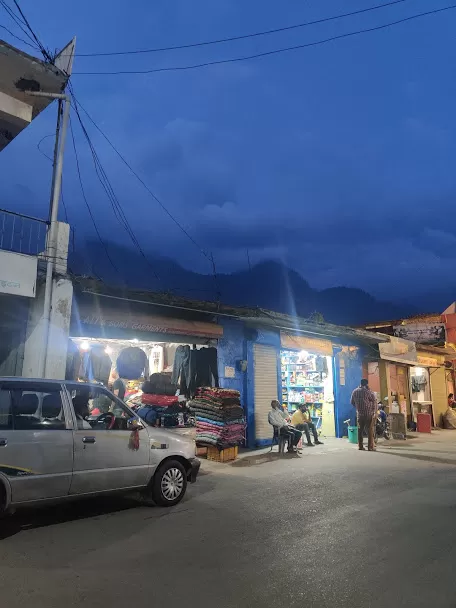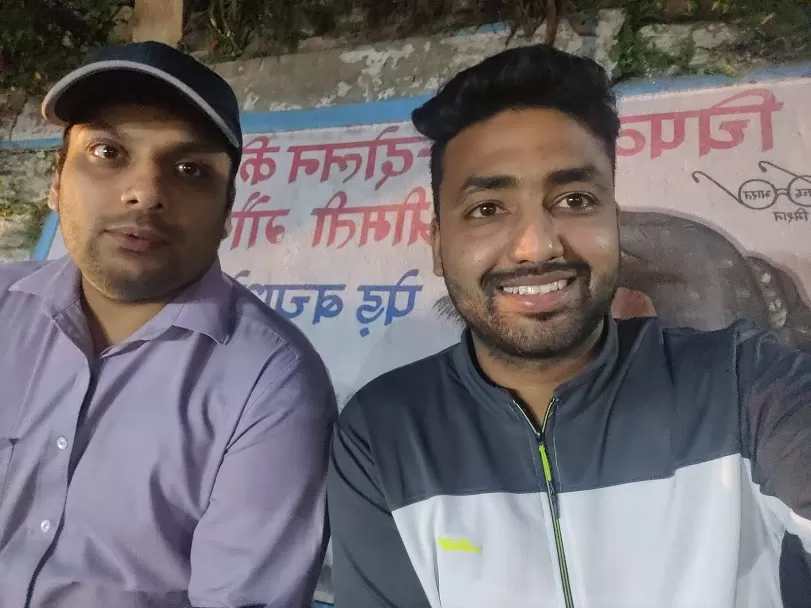 Ego Death - On day 3, we woke up at 5:45 AM to witness the miracle of nature. Me & Abhinav were wondering about the scale of the mountain in front of us and how everything else looks so small against the vastness of the rock. Suddenly fog from the river at base started rising and within 20 minutes, it swallowed the whole mountain, reminding us the old saying - "When ants are well organised, they can kill an elephant". Soon after this around 7AM we checked out from our hotel, booked a cab for Govindghat to witness the most mesmerising view of the valley. This one hour journey along-with lust green rocks and roaring Alaknanda has been the most picturesque and will definitely stole anyone heart & soul.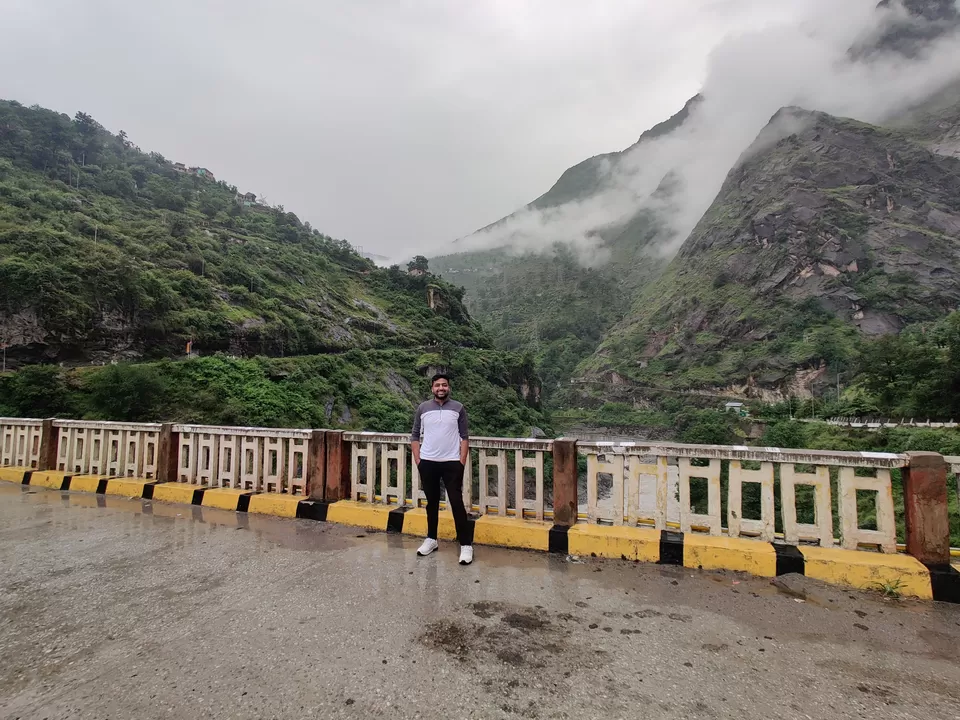 We reached Govindghat at around 9 AM. We got checked for RT-PCR reports, E-Pass along-with ID proofs by cops. I was happy with this checking as this gave a bit of relaxation in terms of being in a Covid-19 free zone to some extent. Then we booked a cab for Phulja which is at a distance of 4-5 KM but with steep heights.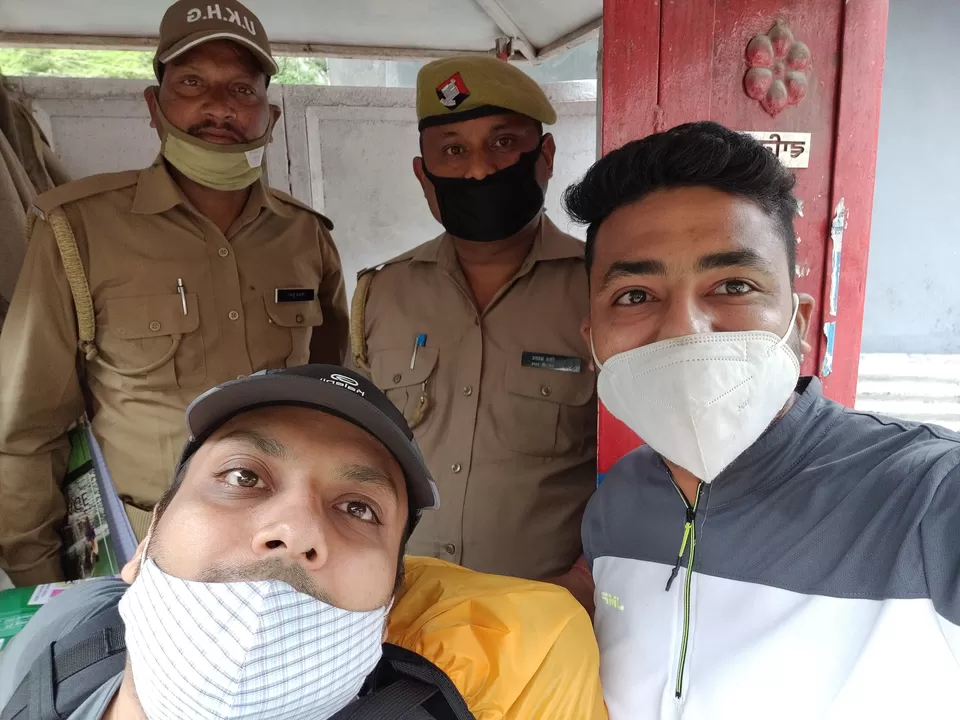 From Phulja, the real trek starts, total of 10 km distance. There were few options of using horses but that's no fun, right? So we started at around 10 Am carrying 10-12 kg bags on our back raged with energy and strong determination to complete the trek within 3-4 hours, Lol!. As soon as we completed the first 500 meters, reality hit us hard and we realised this is not gonna a easy task. Somehow we completed 2 km by 12. Next 2 km were easy and touched the 4 km mark by 1:15 PM. We were now again full of motivation and completed the next 2 km by 2 PM, thus a total of 6 km in 4 hours. In-between the way, dogs were the real stress buster and we were able to balance rocks on one another to some good heights.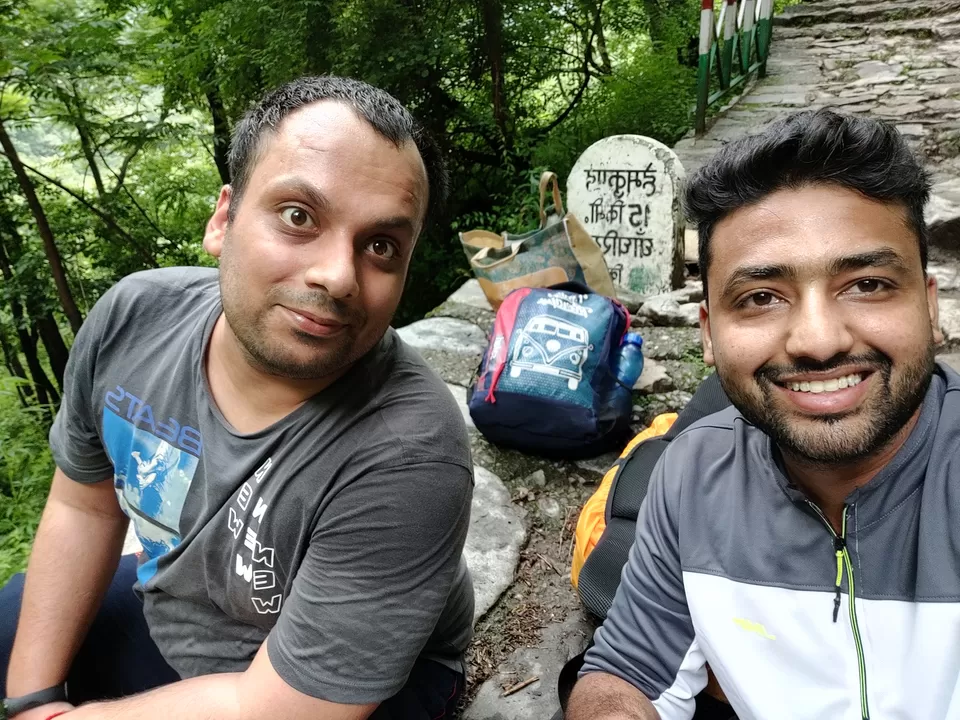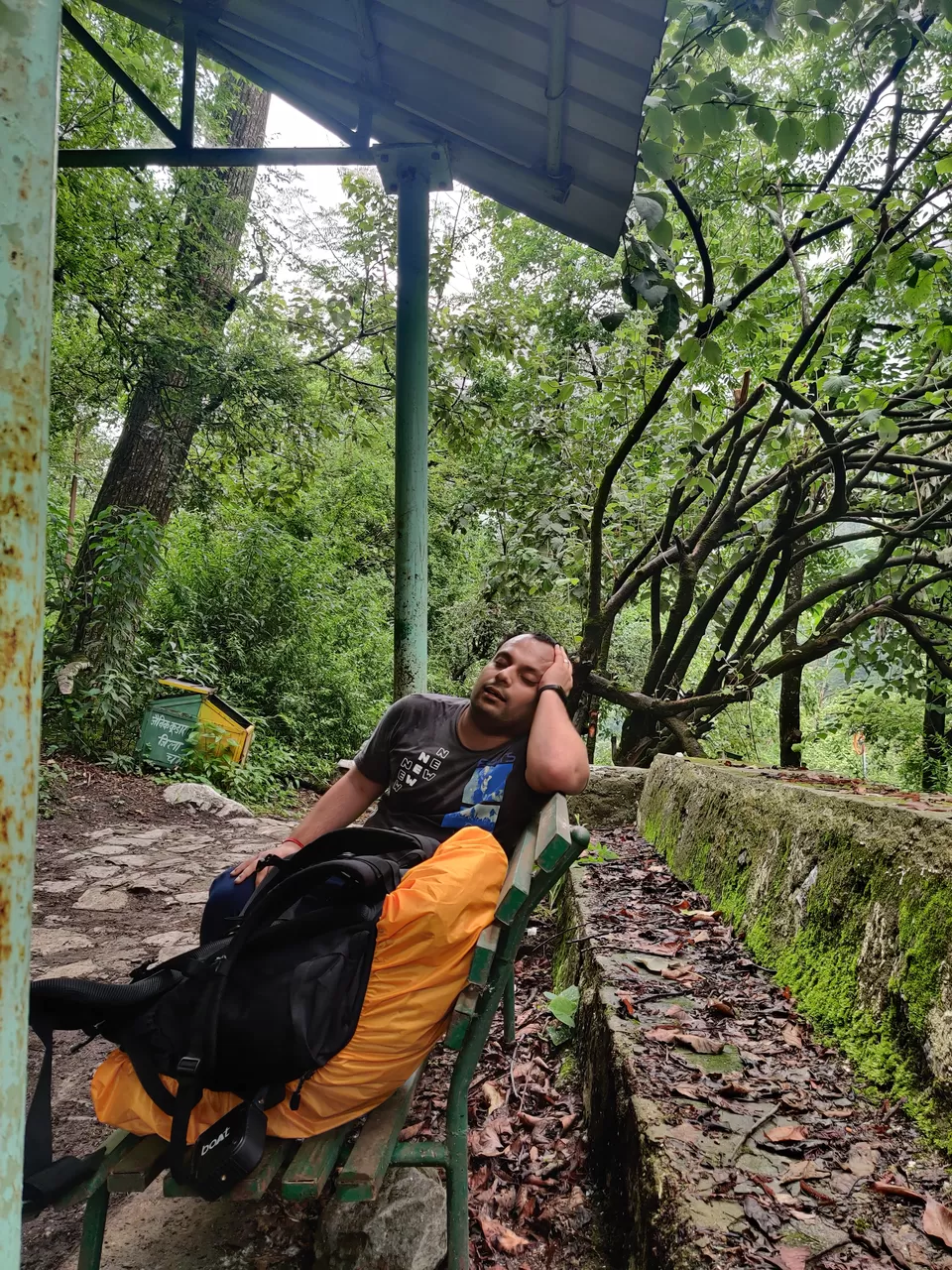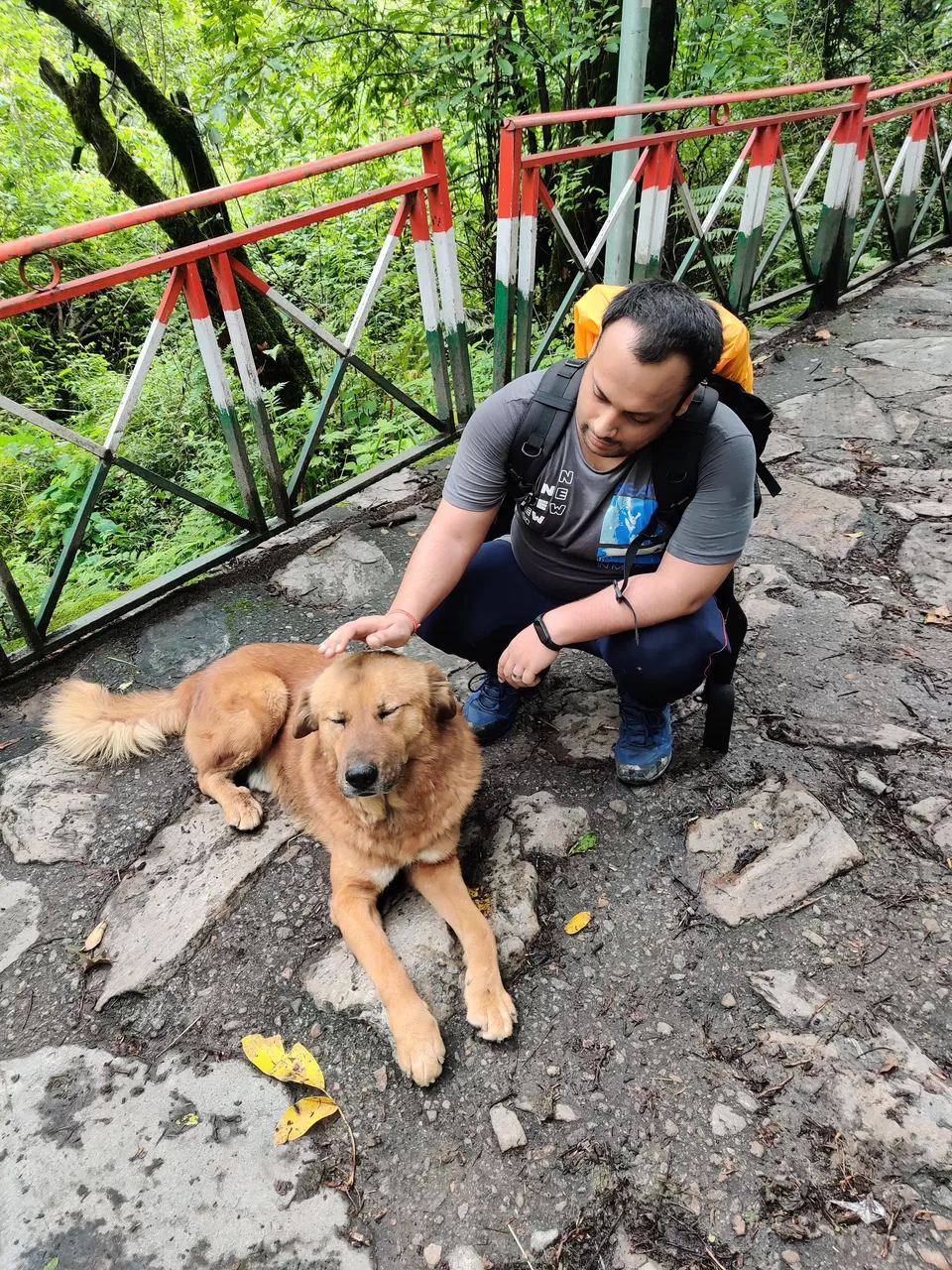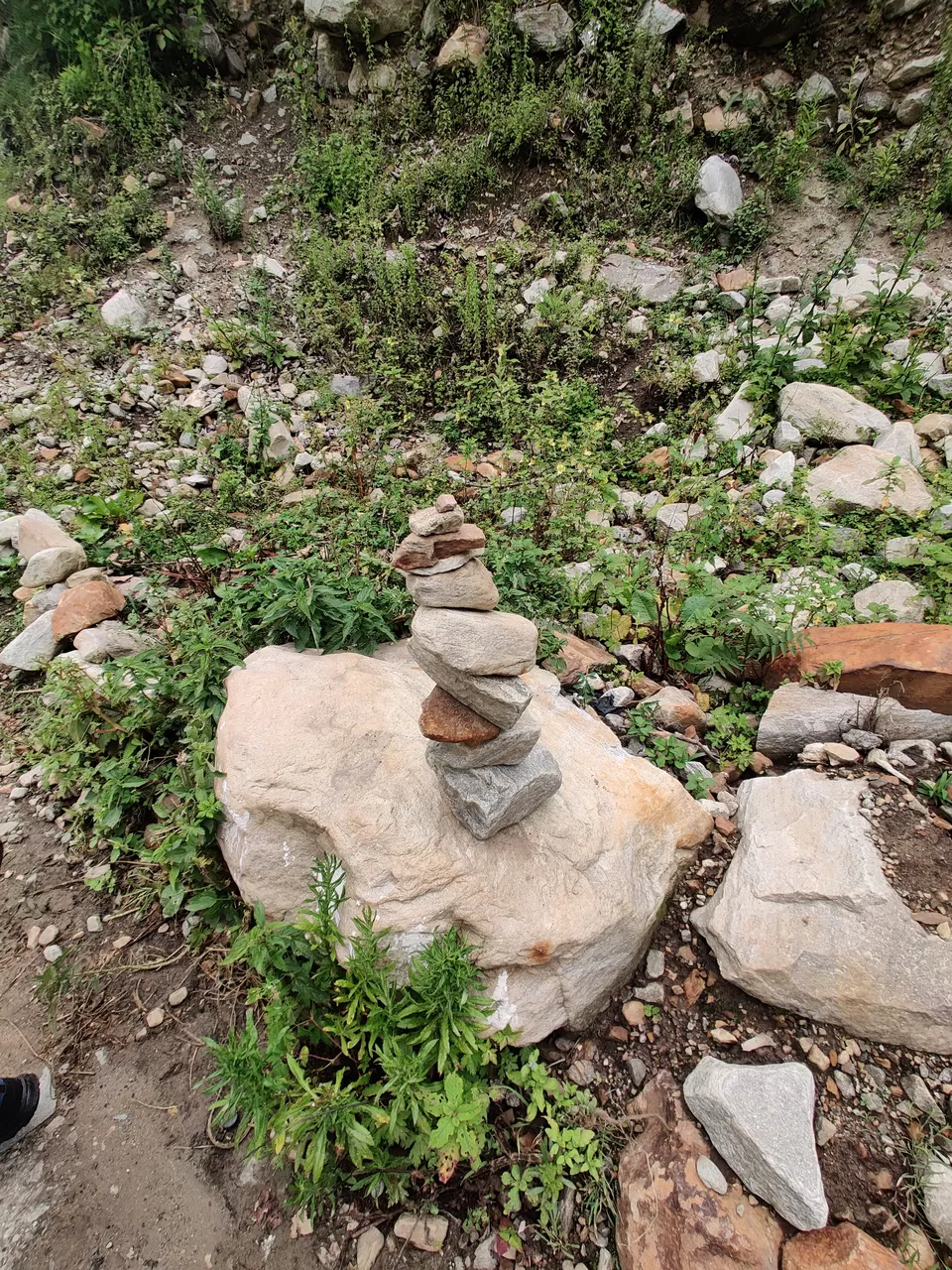 But by this time, we were exhausted to the extent that we could feel the quantum of energy required to take even a single step. Hence we took a long break of 2 hours, tried negotiation with empty horse porter to carry us or just take our luggage but all in-vain. At around 3:45, we decided to go uphill as there was no other option. Couldn't go back 6 km or no point of stay in-between. So we mustered all our courage, took one step at a time chanting "OM NAMAH SHIVAY!!" We started counting every footstep to divert our focus from tiredness and all of it actually worked. Somehow we covered the 3 km distance in 2 hours so left with 1 km at 6 PM.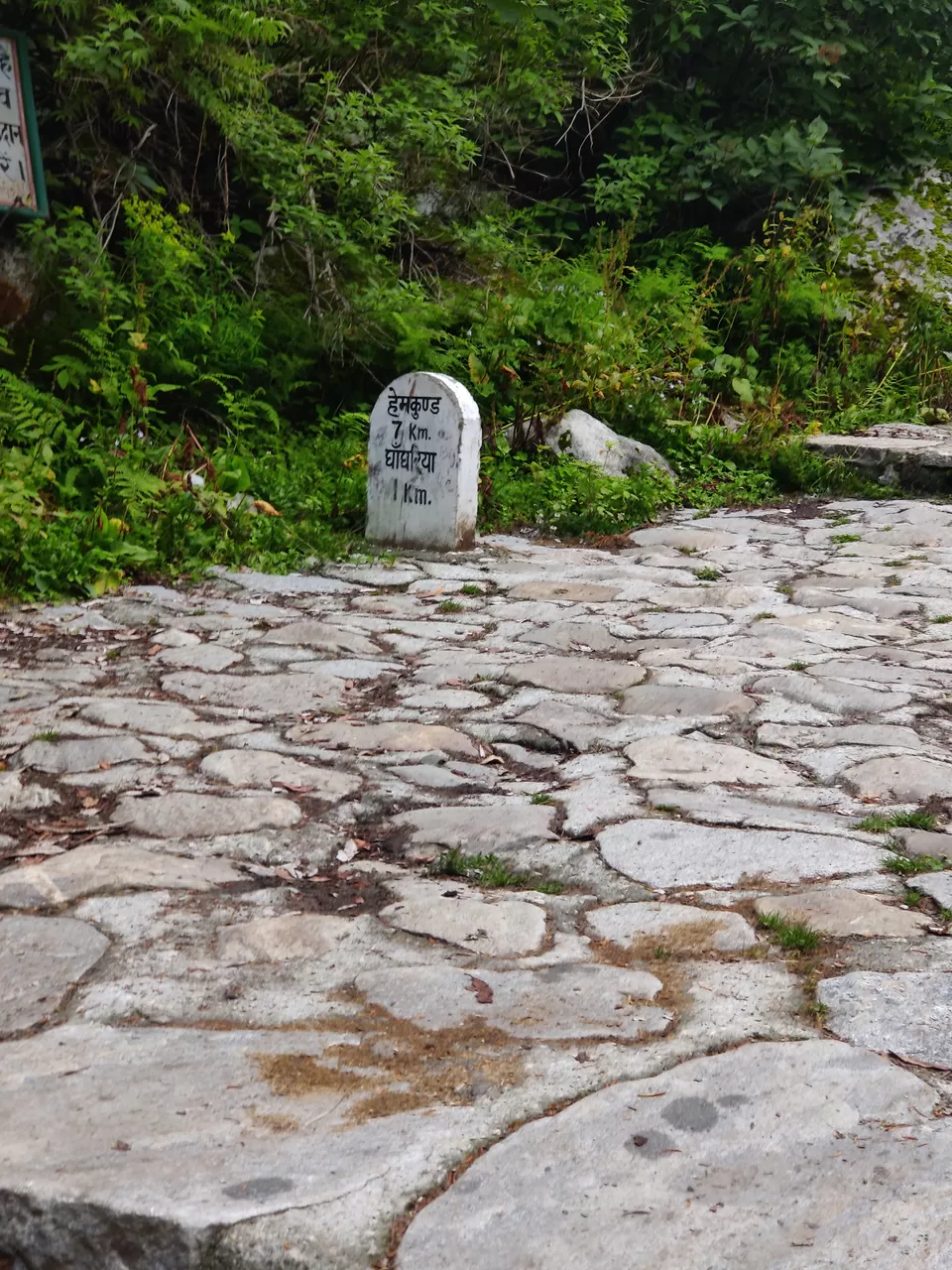 By this point, our body has probably adapted to the difficulties of the trek and we finally reached the Ghangaria at around 7:15 PM. We booked the first hotel, Himalayan Holiday in our way, threw our bags in a corner and fall asleep. I think we woke up just to have dinner.
In the morning, we were dead AF due to yesterday trek so decided to chill around the Ghangaria only. There are mainly three nearby places within half km circle to visit - waterfall, forest and camp/helipad. In the morning, we went to the waterfall and spent few hours there. I settled down on a rock there and starting listening to music sung by the humming of water droplets. Quite soon, I felt quite relaxed and was able to detach myself from the physical world and entered into the spirit realm. I could feel myself being disassociated into tiny particles and each one of them is set to a journey through different time and space dimensions. This was the time when thousands of questions sprouted within myself including the age old one- purpose of human birth and death, rationale behind the actions we take everyday, evil Vs good, how to conquer evil etc. I was chanting Mahamrityunjay mantra in outside world but inside me was questioning the very essence of life.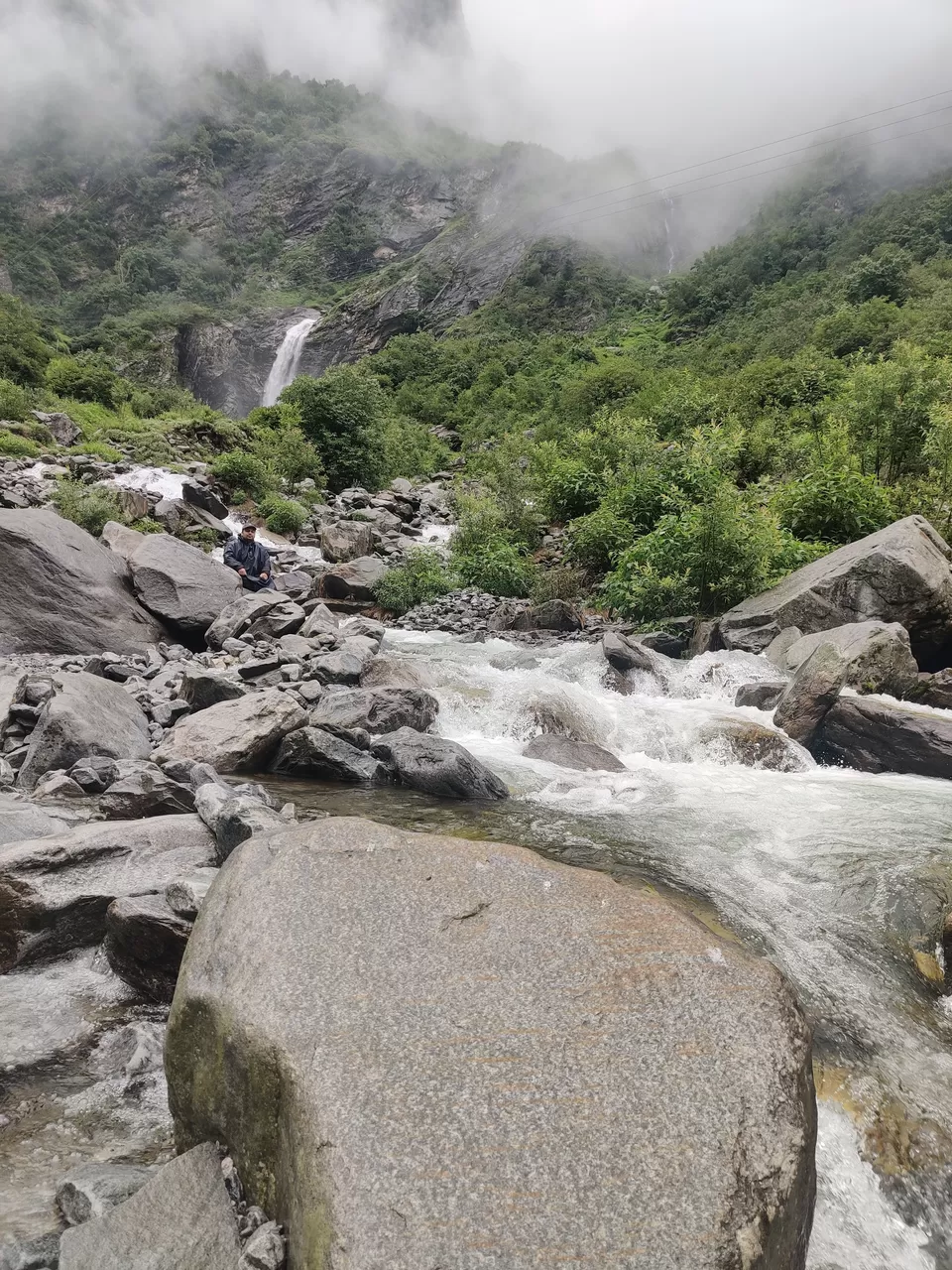 After spending quite a time there, all I remember is Abhinav shook me to woke me up and was alarming for rise in water level. After some time, we left the waterfall and went back into the town to have lunch. Soon after that we headed towards the Army camp side near helipad. There we found the big bro - The Hugging Mountain.
You probably won't find anything by searching hugging mountain in Ghangaria. I just coined this name as I felt like mountain is giving us a big hug. You can also see how my friend was awestruck by the vastness of this mountain :) We spent a lot of time near the army camp side till someone in the uniform started hailing at us.
Next day, we started our voyage for valley of flowers at around 6:30 AM. The main track for valley starts from waterfall, trek for Shri Hemkund Shahib also starts from here. But the trek was closed down due to some unknown reason and I sat on the pathway near the start of the trek to send my prayers to The Destroyer of Evil, Dasham Guru.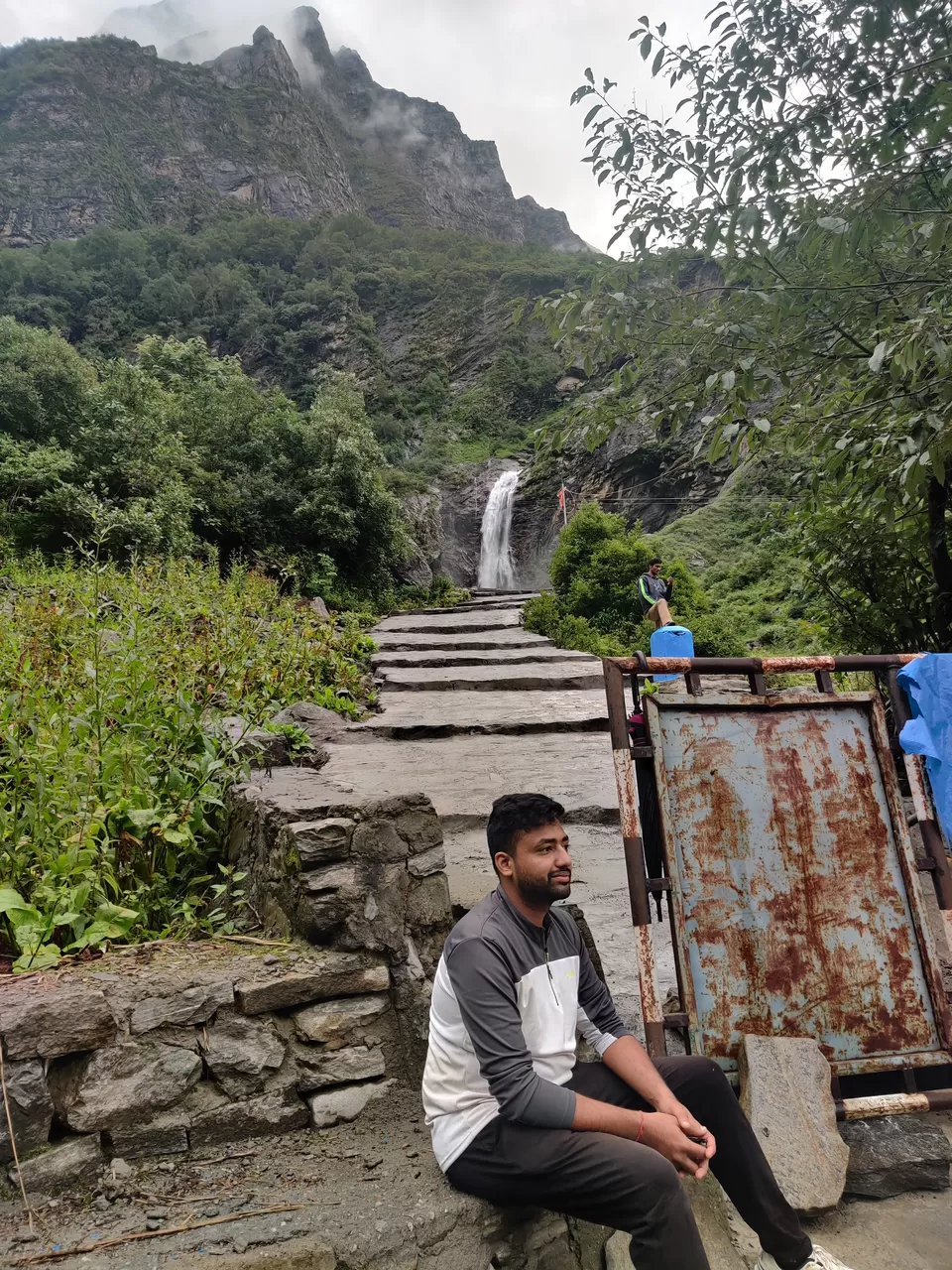 To the left of this point, trek for valley of flowers starts, a total of 4 km distance. In the very beginning, trek was giving us goosebumps. Pathway was full of plants and was only 3-4 feet wide. I was quite sceptical about wild animal, specially of bears whose encounter stories has kept me awake last night. But I found a new friend who accompanied me for the whole trek!!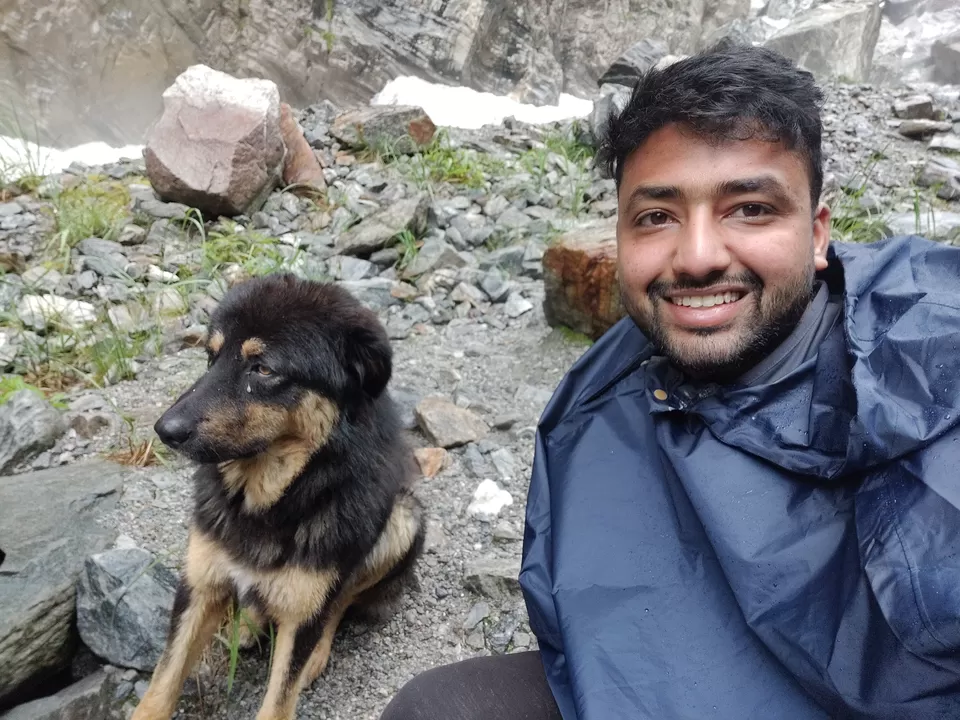 The very first attraction on trek was frozen waterfall. I couldn't comprehend the reason why the waterfall was still frozen from upper side but water was flowing beneath it.
After walking over frozen waterfall, we walked for around 1 km and reached to the bridge. The Flow of water was quite scary here.
From here, we walked for around 2 km on a zig-zag path, quite tiresome. Now we need to cross another wooden bridge but this one was made of some wooden sticks and teen. So we crossed this one with all of our attention.
After crossing these bridges, we got to see the beauty of the valley.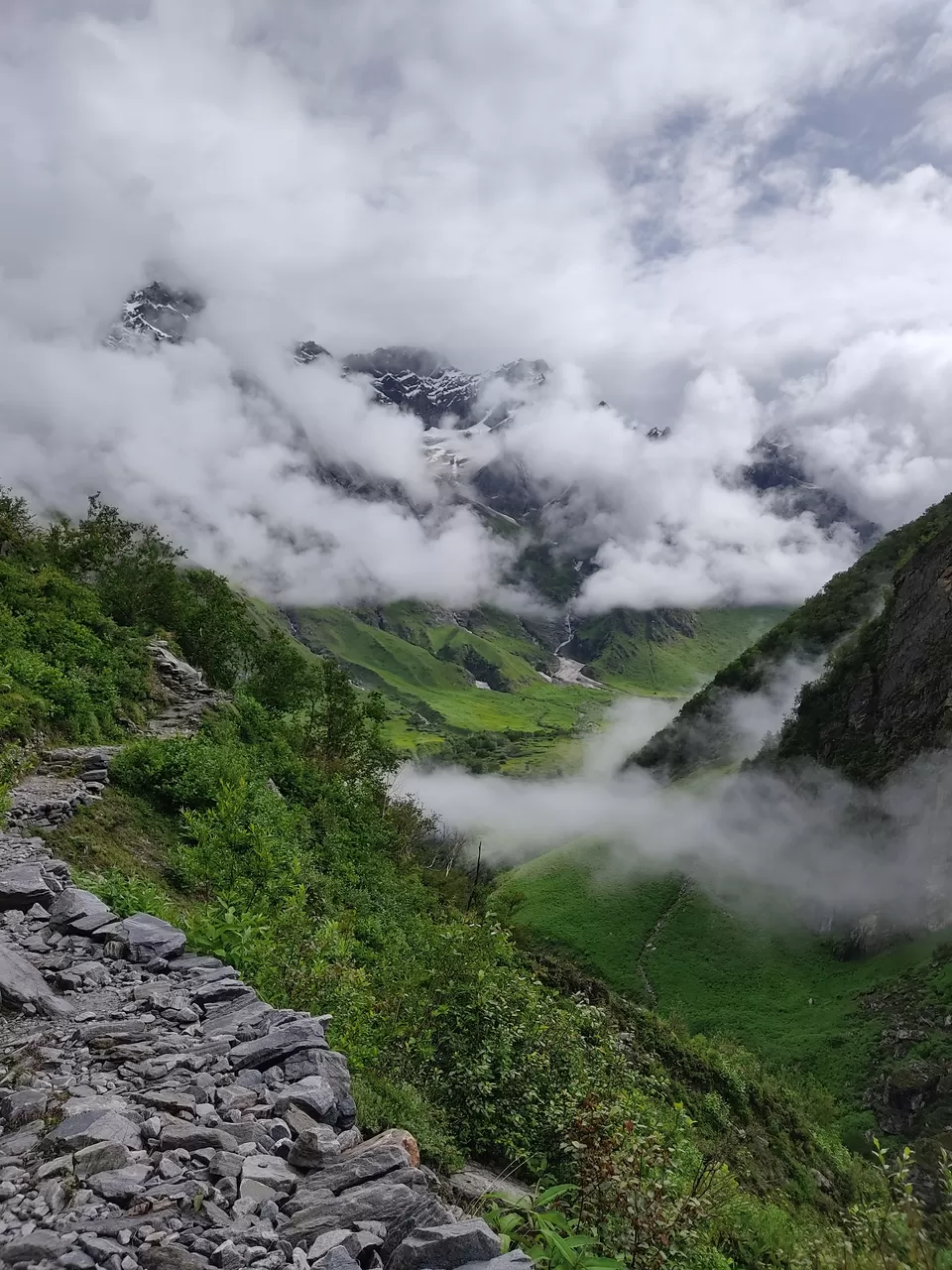 Soon after this, we were surrounded by the flowers. I am out of words now to explain the beauty of the valley. You can sense the serenity in next video. Our camera couldn't do justice with the beauty of the valley. Trust me, it just captured <1% of what we actually saw there.
After spending few hours there, we started backtrack and reached to Ghangaria at around 2 PM. We had some rest in the later part of the day.
Next morning, we started our journey back to our home. We took horse for the trek back to Phulja. We started at around 9 AM and reached Phulja by around 11:30 AM.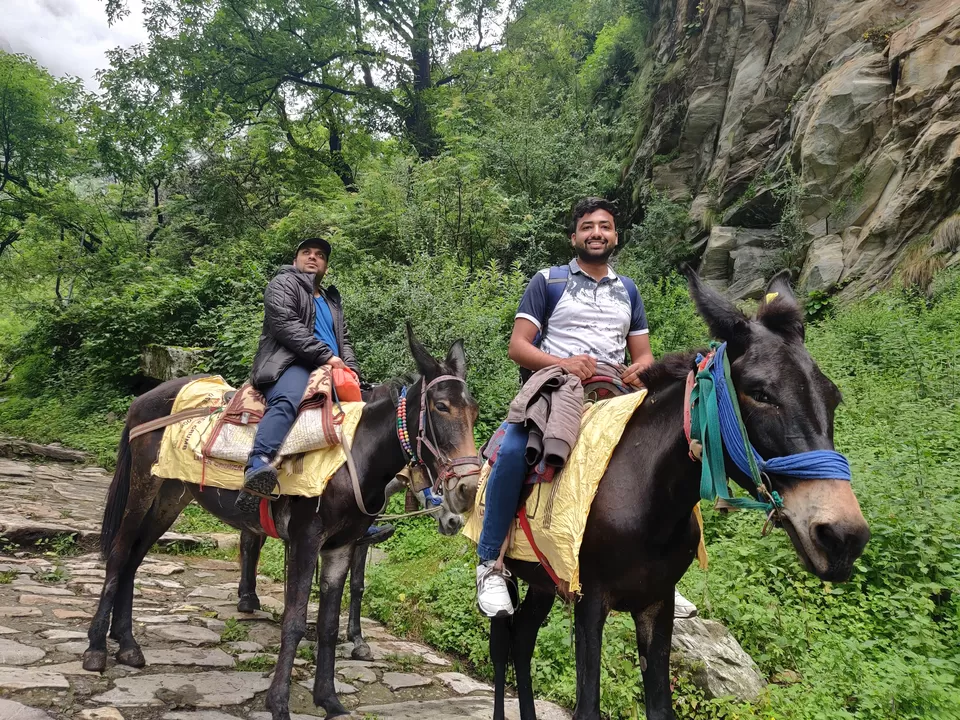 From we took a cab back to Joshimath, which took around 1.5 hours. Now there was no direct transport for Rishikesh, last bus was for 7-8 AM in the morning. So we decided to break our journey using shared cabs and reached Karanprayag by 6 PM. We found the sangam of Alaknanda and Pinder river here so decided the stay here only.
Next day, we took the first bus for Haridwar in the morning at 5 AM. Around 12:30, we reached Rishikesh, moment of saying goodbye to Abhinav, the tough one! After reaching Haridwar, I went to Saharanpur to see my old college friend. I spent some quality time with his family and his entire family came to station to say goodbye for my final overnight journey to my hometown.