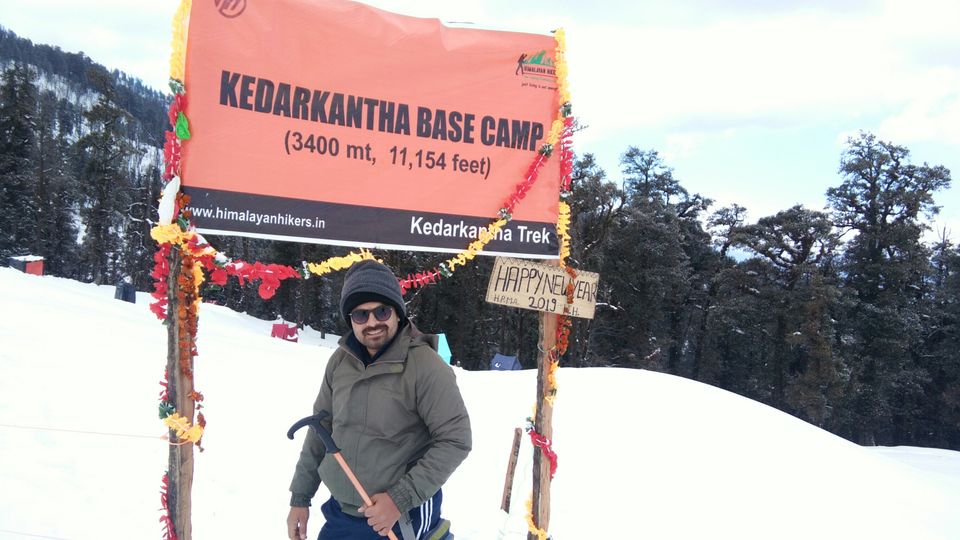 I made plan with my friend to trek Kedarkantha summit. It was hard to trek in snow but we both wanted to enjoy live snowfall, so it is better trek.
We started bike morning 11 from Rishikesh and get lunch in Mussoorie. We took little tea break at naugaon and one more break at purola and reached Mori around 6pm it was dark so we stayed in Mori. Road was very picturesque and full of curve. River was going besides road it was so magnificent.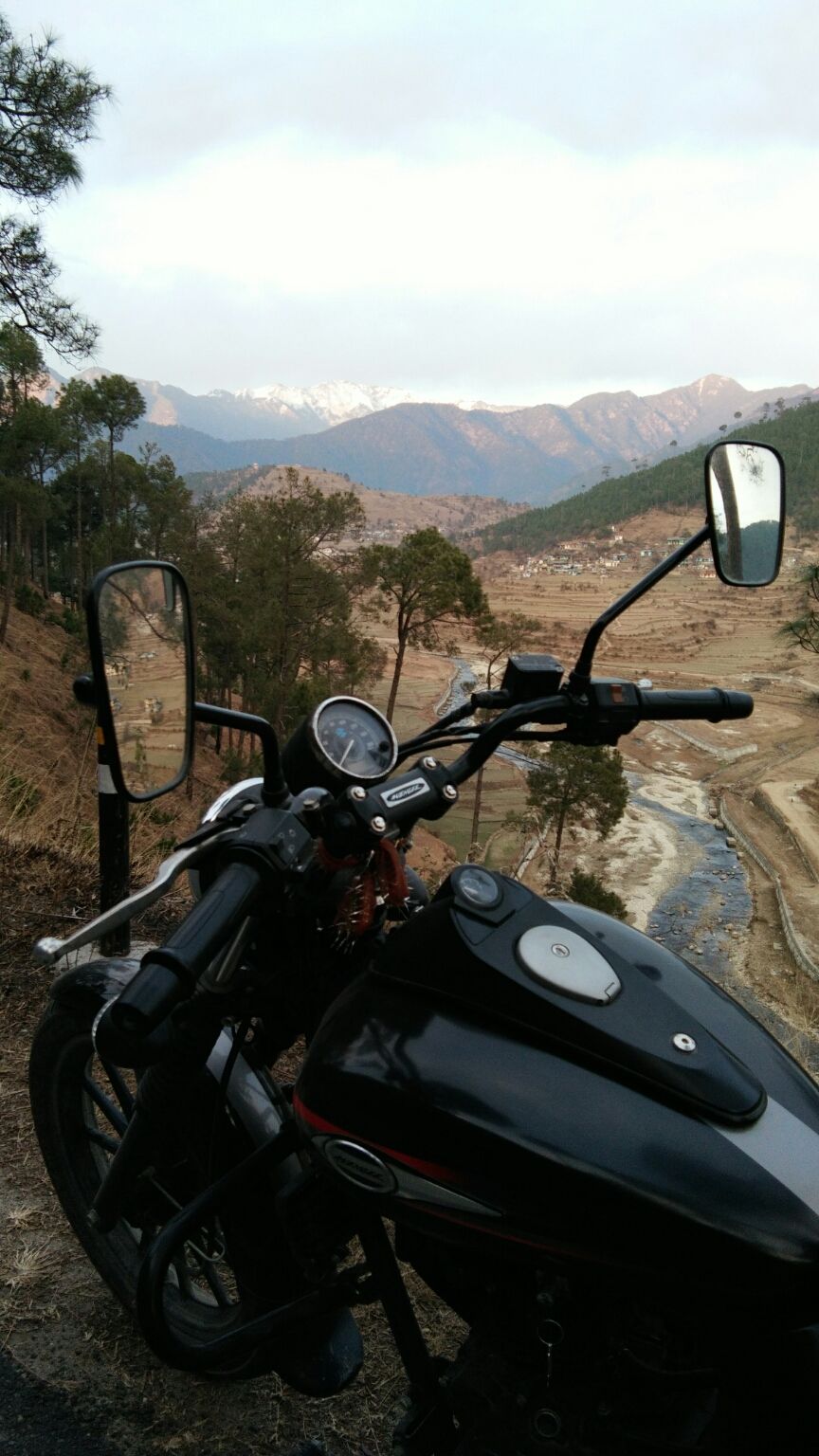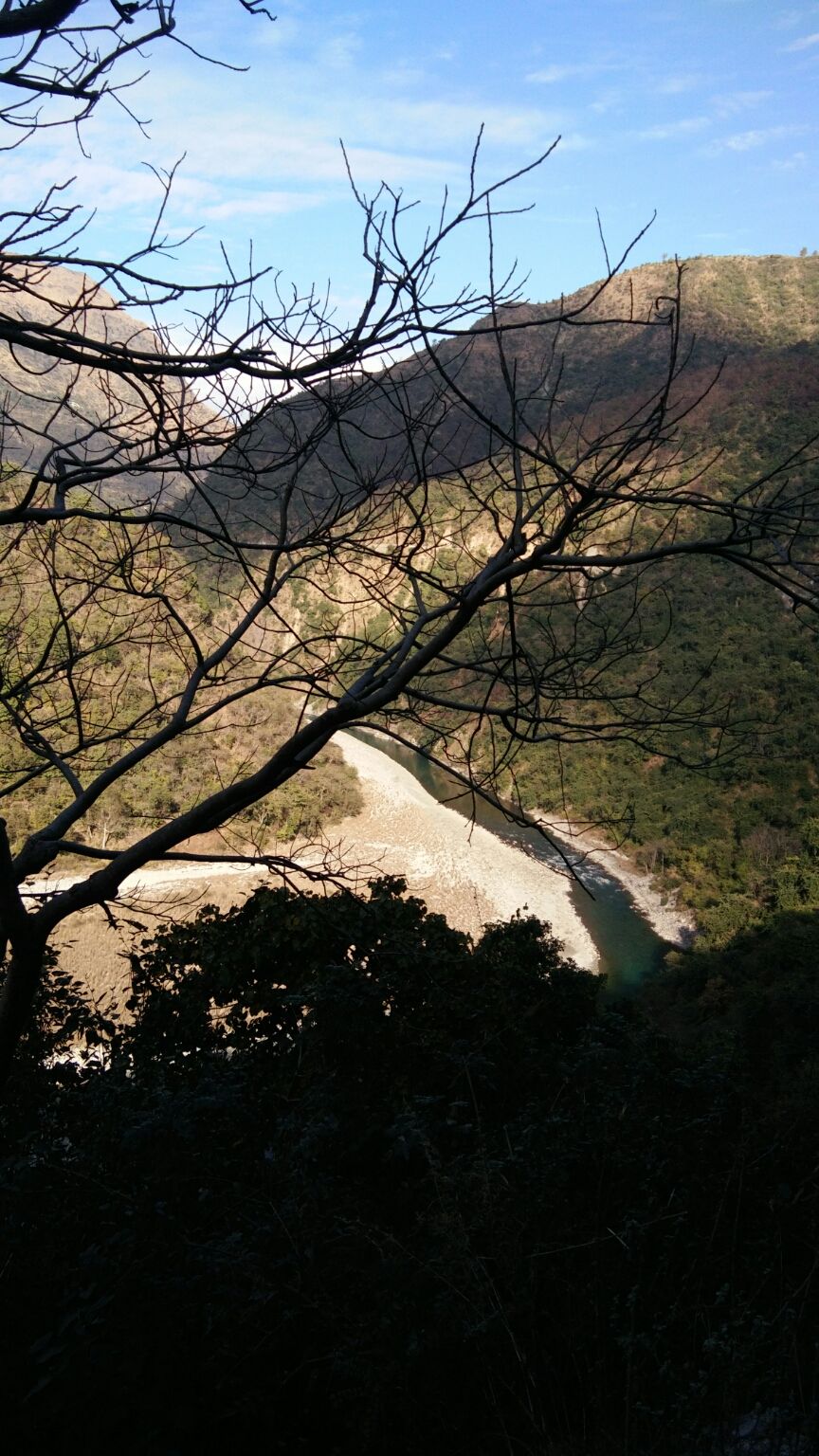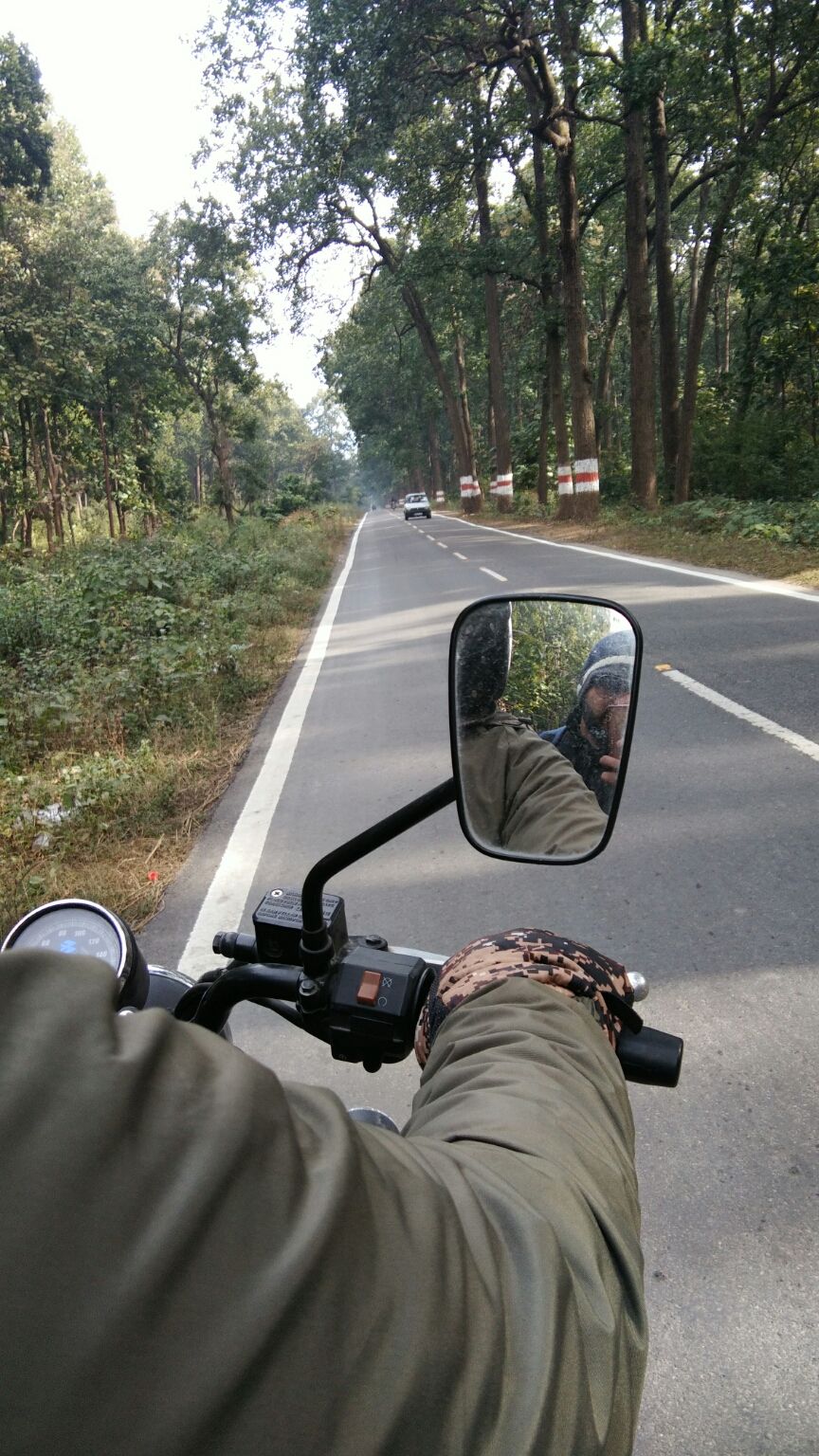 It was very bed road condition after Mori till Sankri because of continuous snowfall fall since last 2-3 days.
We reached Sankri at around 10am. Search for local trek guide. We got a very energetic and knowledge guide, he made all arrangment for meals and stay at Juda ka talab and Kedarkantha base camp.
As we start our trek after 2minutes our shoes was on Ice. Our guide told us it will be very slippery and ice will be increased after every 50-60miter of walk.
So I walk very sincerely and put every step firmly. Trail was covered with pine forest and full of snow.
This 4km trek took 3hrs, it was such a beautiful trail I ever seen.
As we reached Juda ka talab snowfall started once again. We took our luch and made some videos in live snowfall, It continues 4-5hrs.
Night was clear, we can see millions of star,that was wonderful and thought full night. Temperature was going down so I took my sleeping bag and went inside my tent.
I hardly slept at night because whispering voice coming from my neighbours tent, they were talking about their college days.
I took some time to get warm and as body get relax I slept.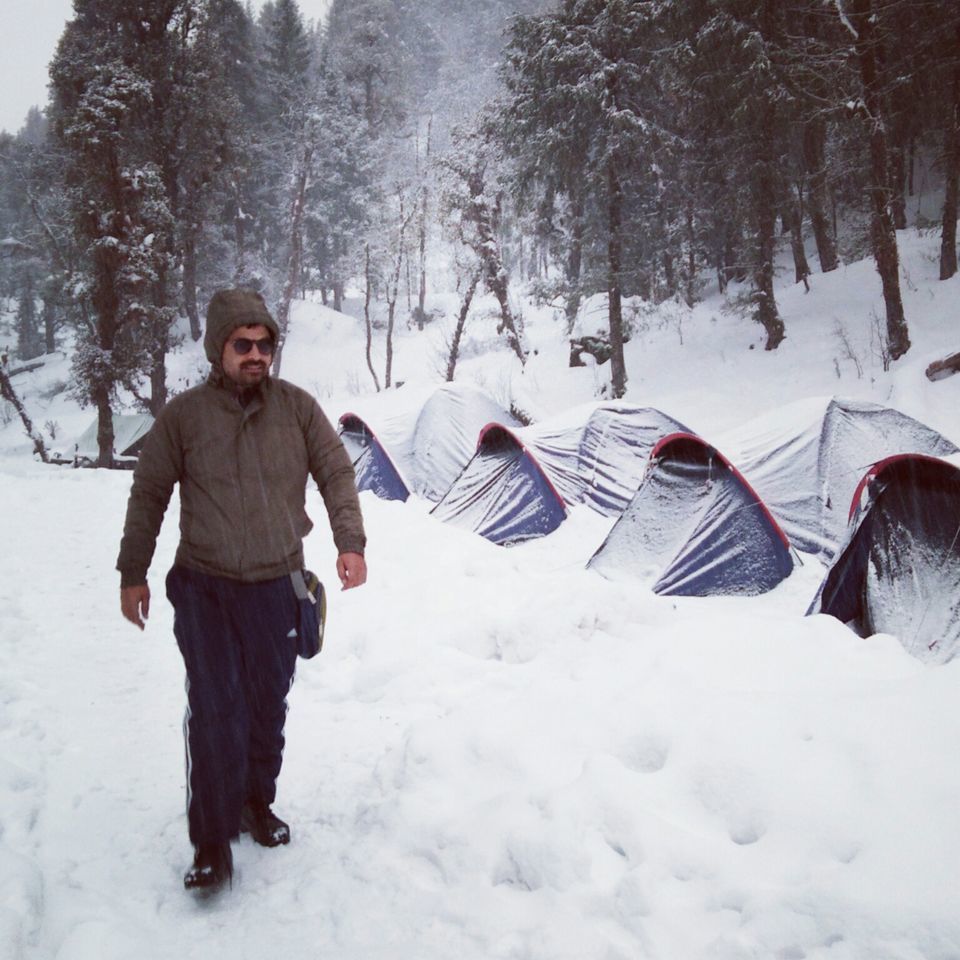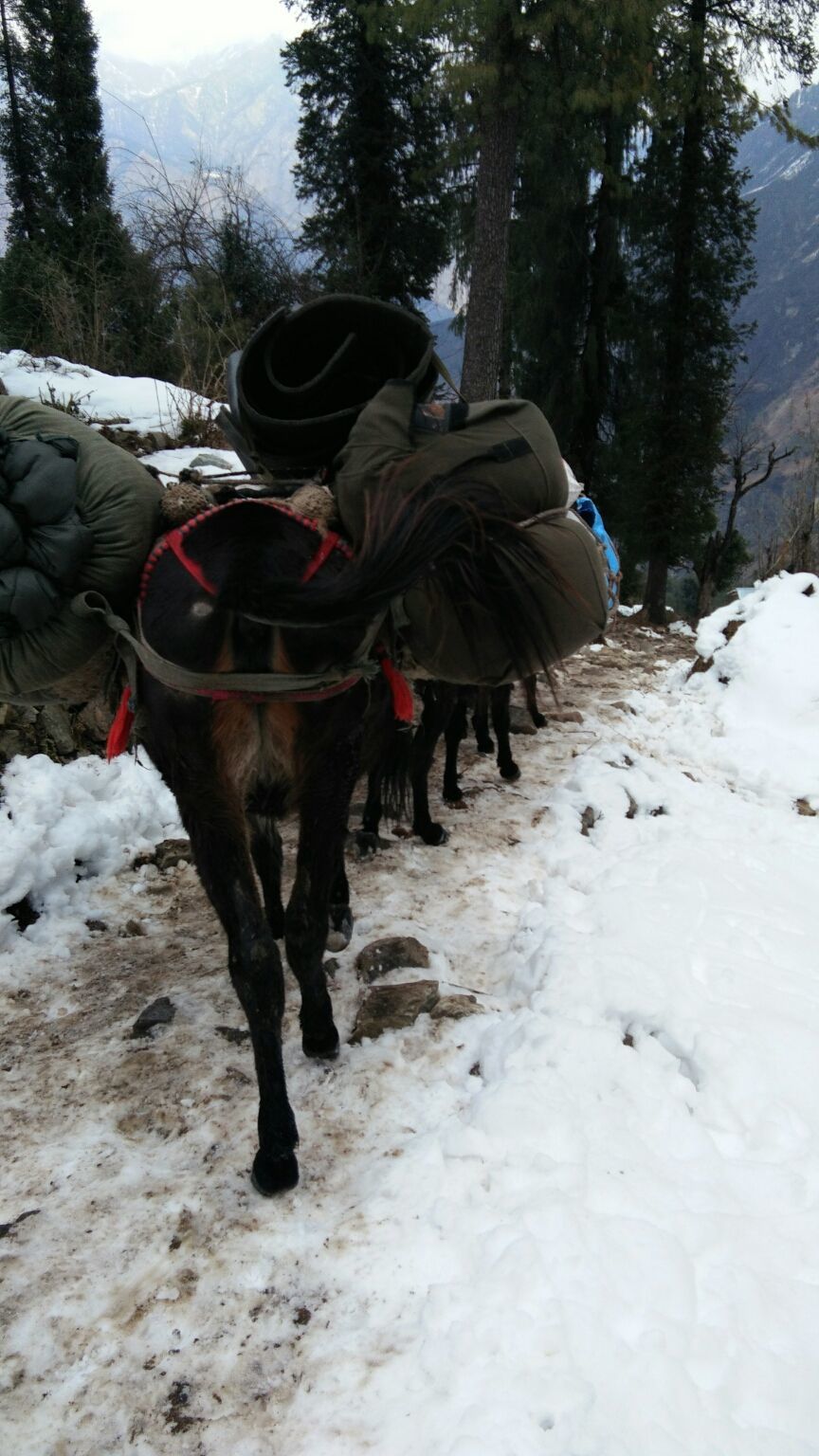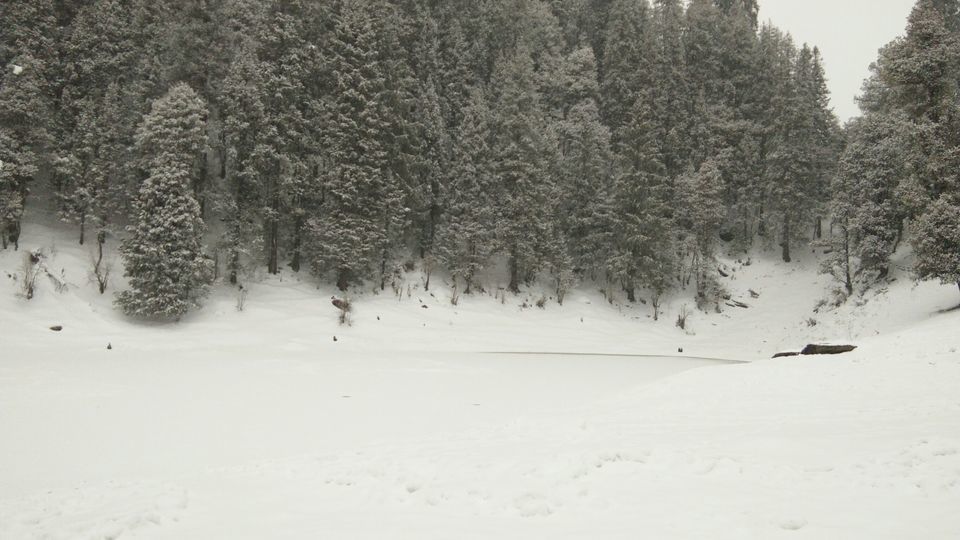 After breakfast we started our trek from Juda ka Talab to Kedarkantha base came in this 3km trek we took one tea break and we completed it with in 3hrs. Here we got one fit of snowfall.
We took our luch and after some minutes once again snowfall started and it continues till evening, late night, early morning and continue... Nobody slept at night everyone was removing snow at their tent, and waiting for sunrise.
We had to cancel our plan for Kedarkantha summit because of bad weather and as per trek guide instructions, we started descending from Hargaon route.
Hargaon route was very beautiful some point we're breathtaking scenery, we took pictures and moved down for Sankri. Whole trail was full of snow various point waist deep snow were there. We reached Sankri around 2pm after 5hrs non stop trek.
It was my unsuccessful attempt to Kedarkantha trek. It can be seen on my face. It was very hard to come back without completing the trek.but we human can not do anything when nature at its highy mood.
I made promise to come back again as soon as possible and complete Kedarkantha trek.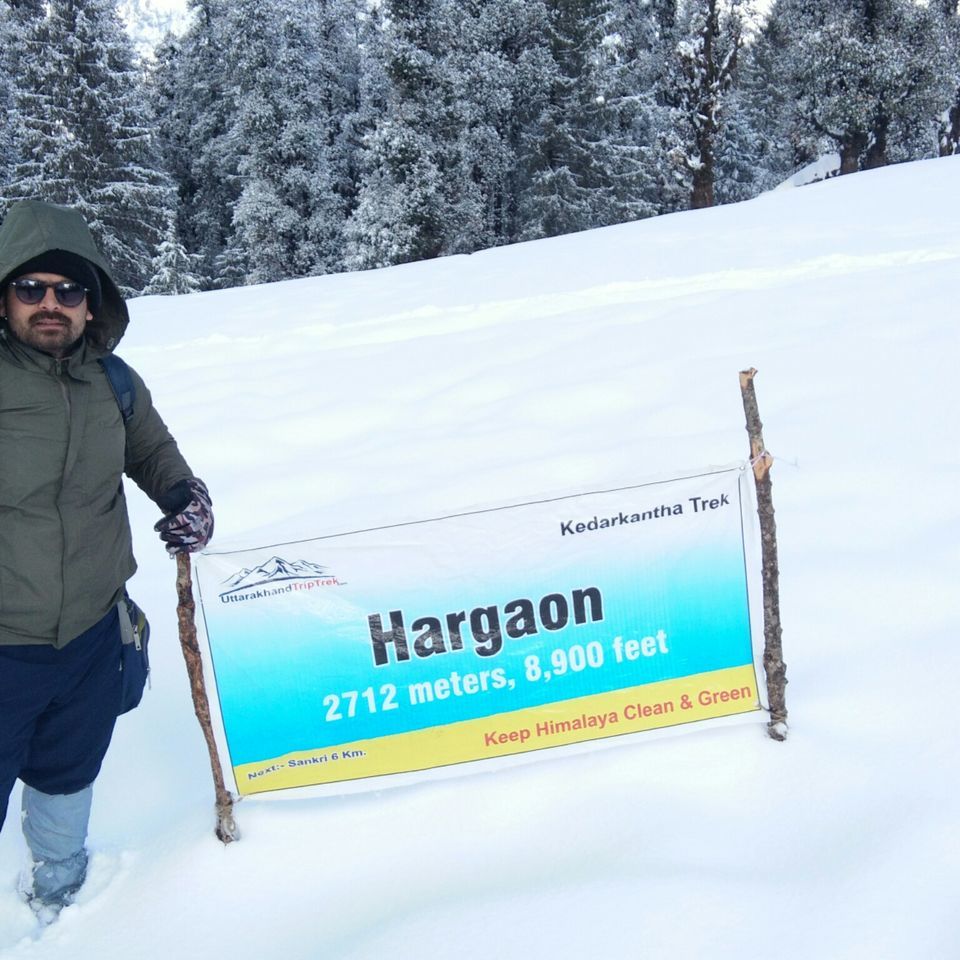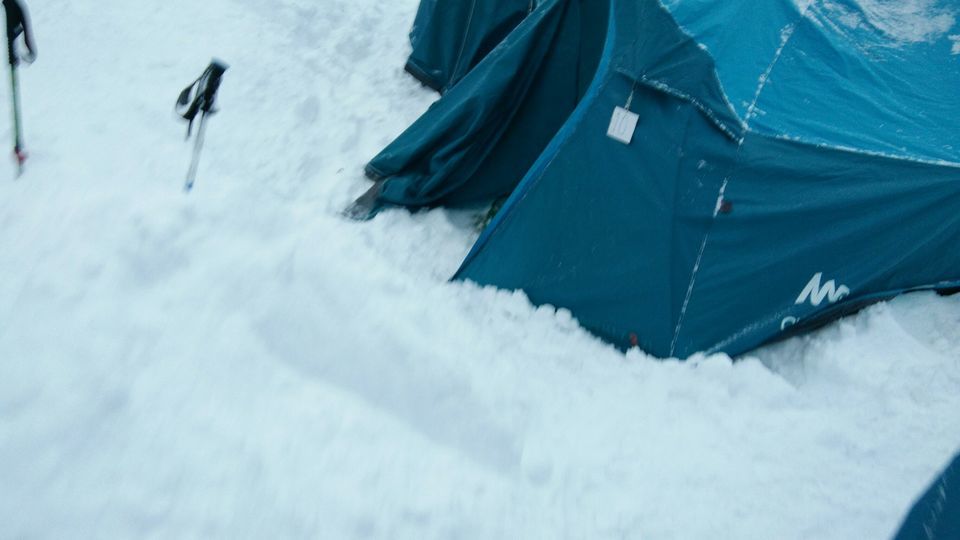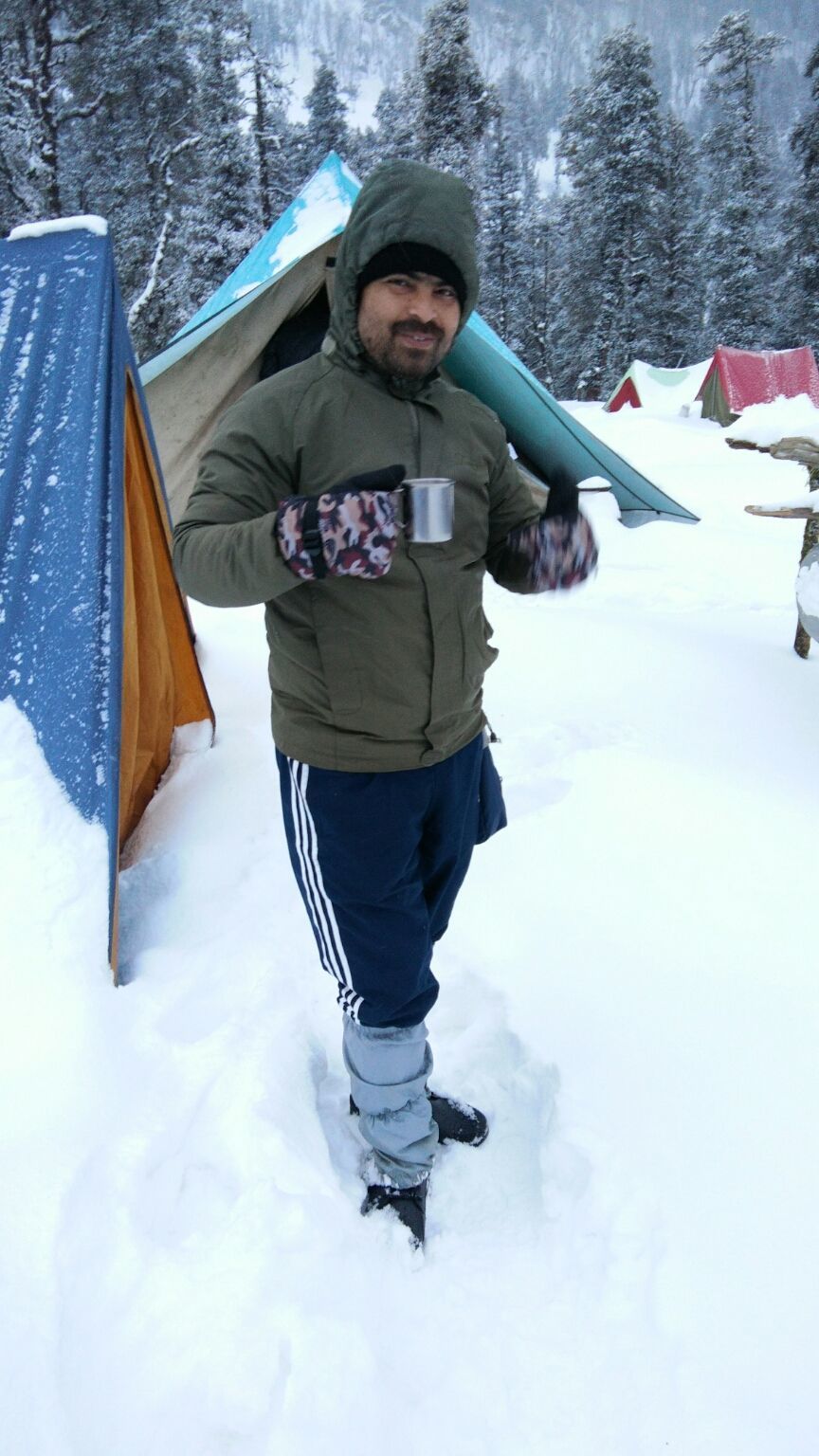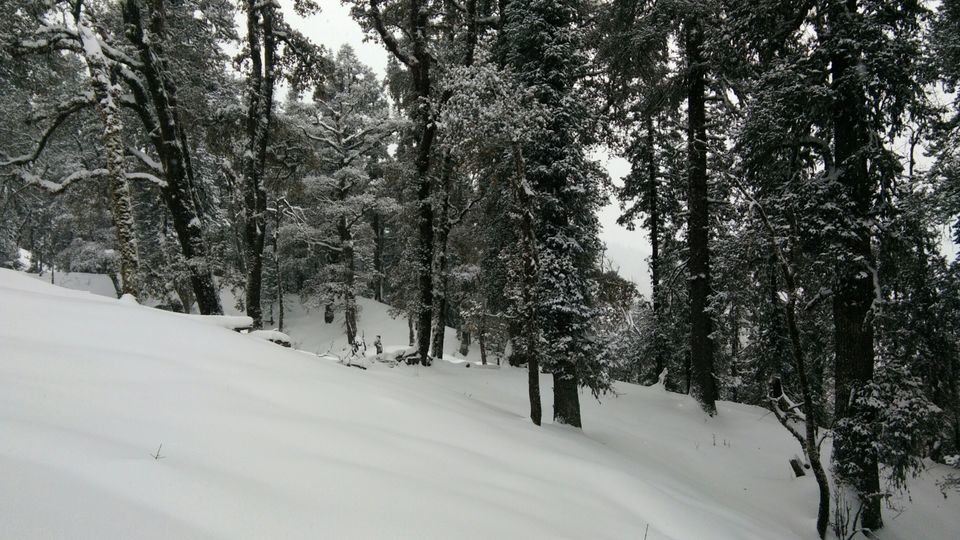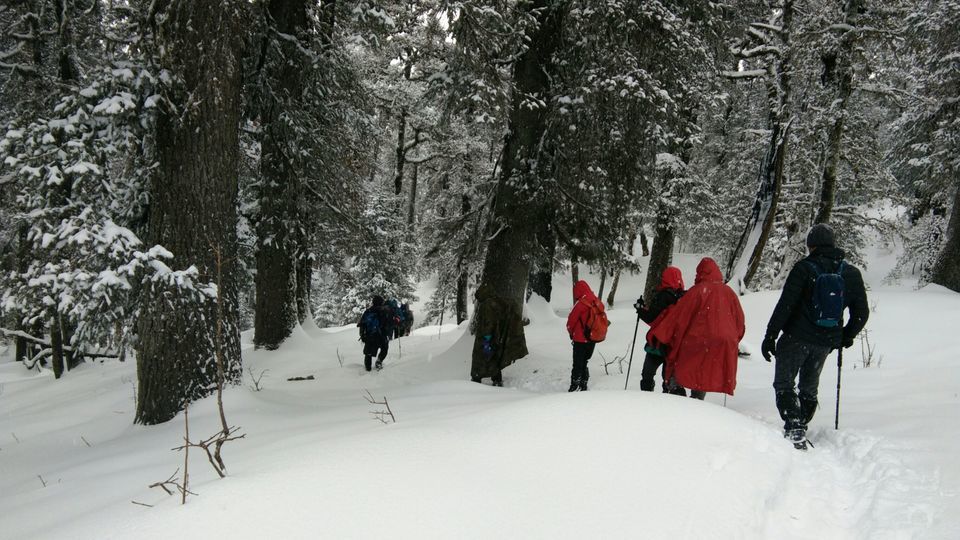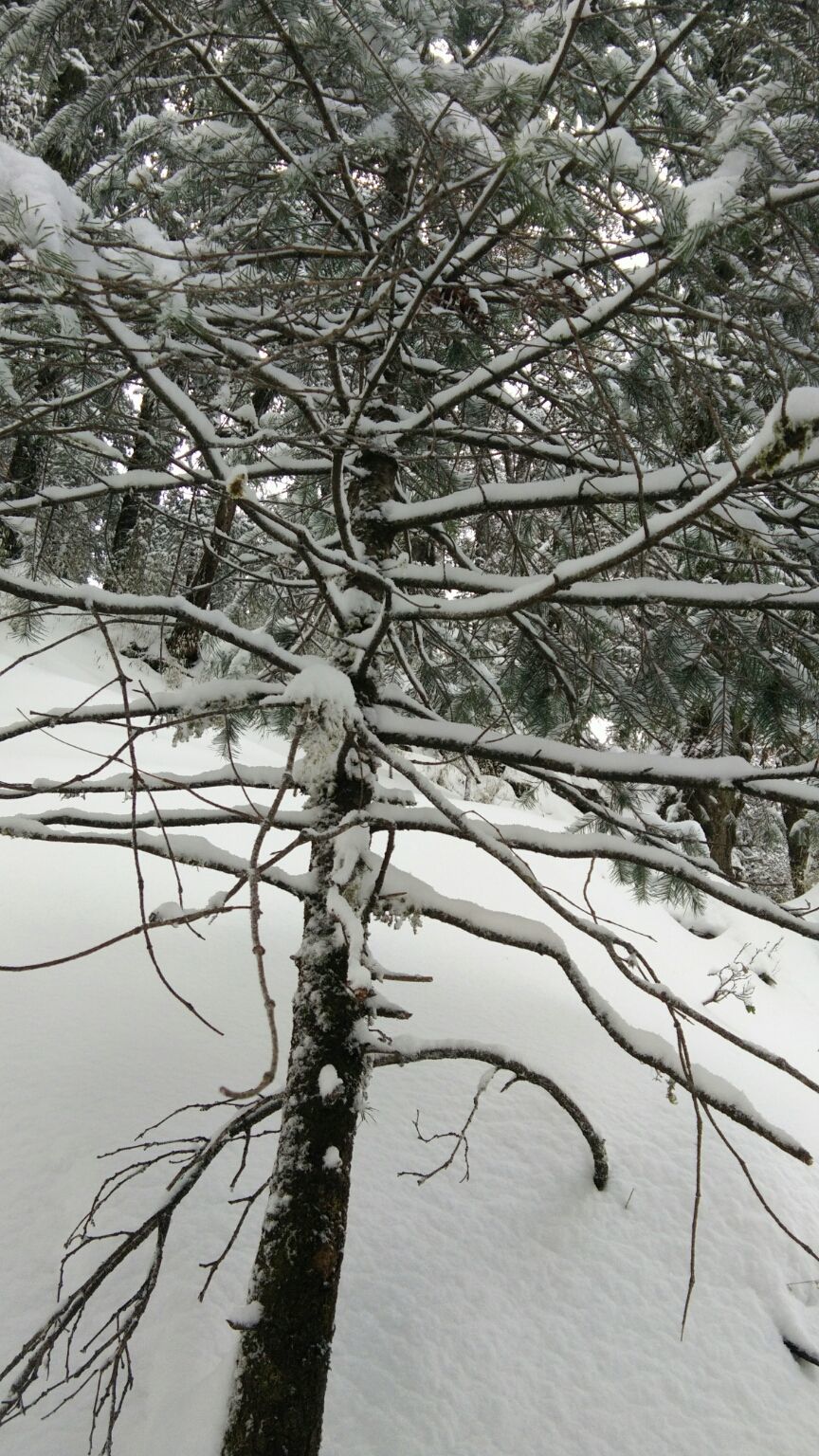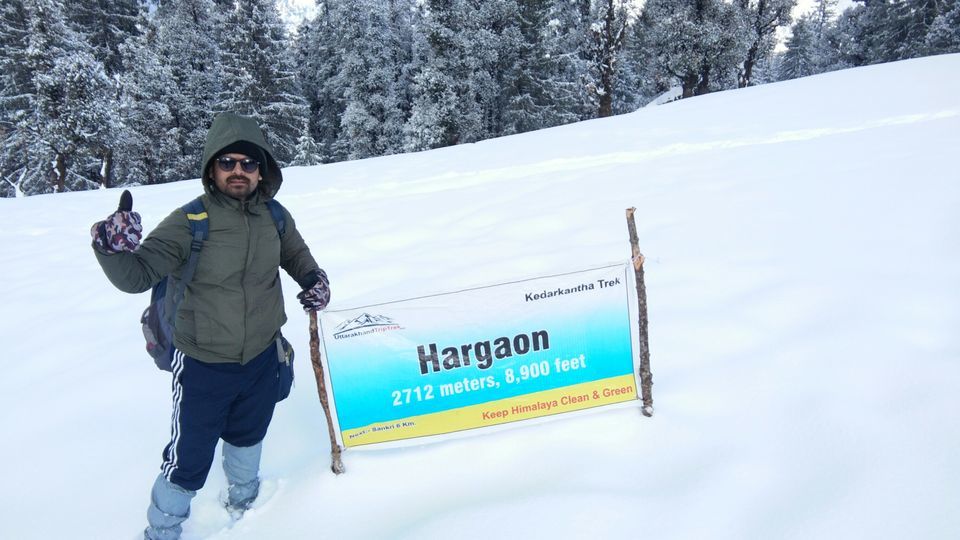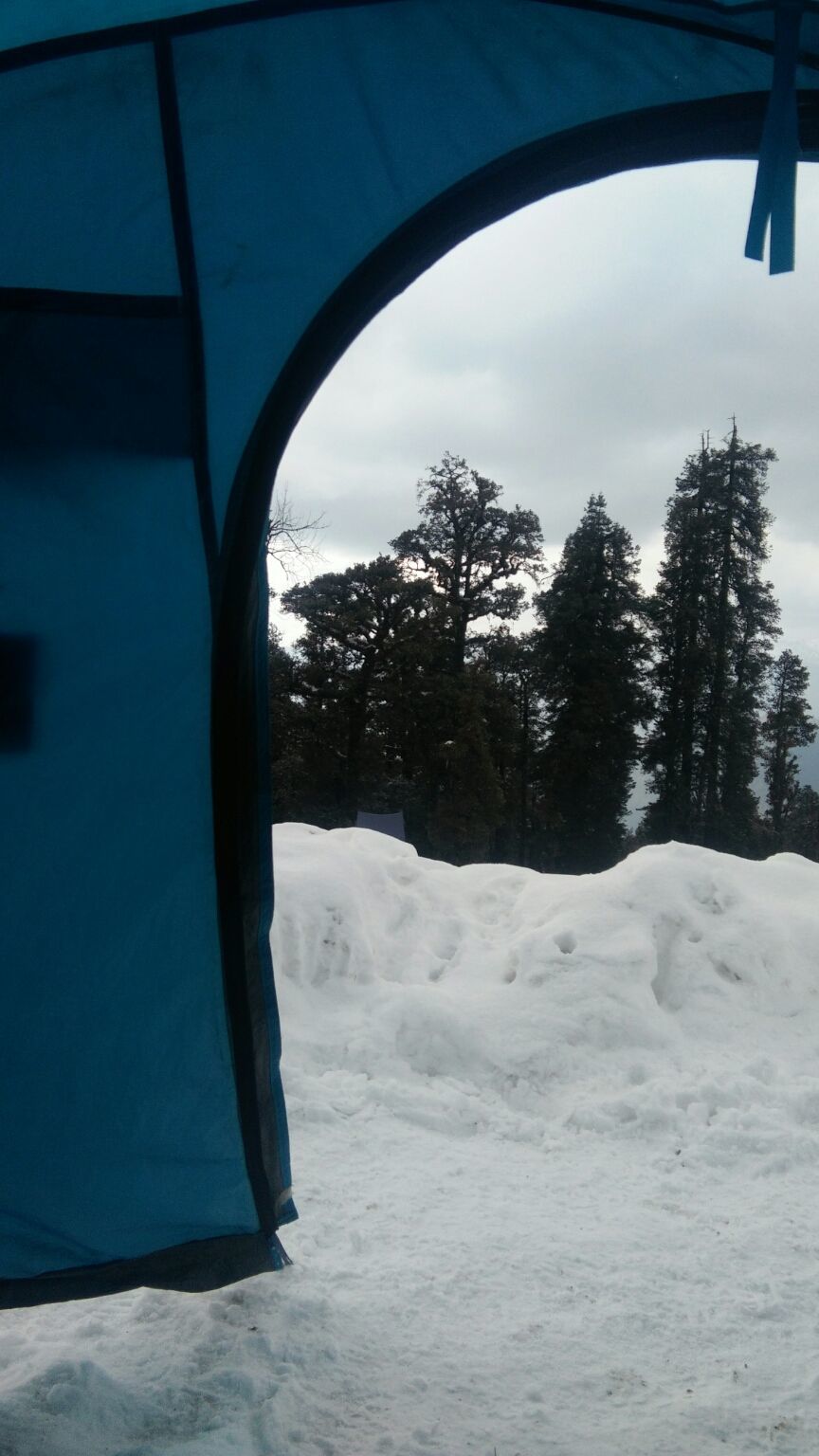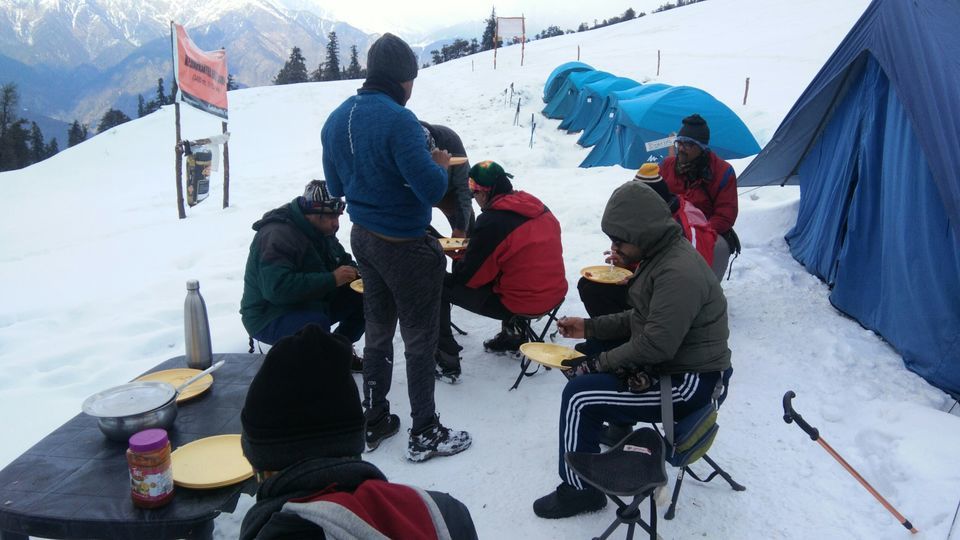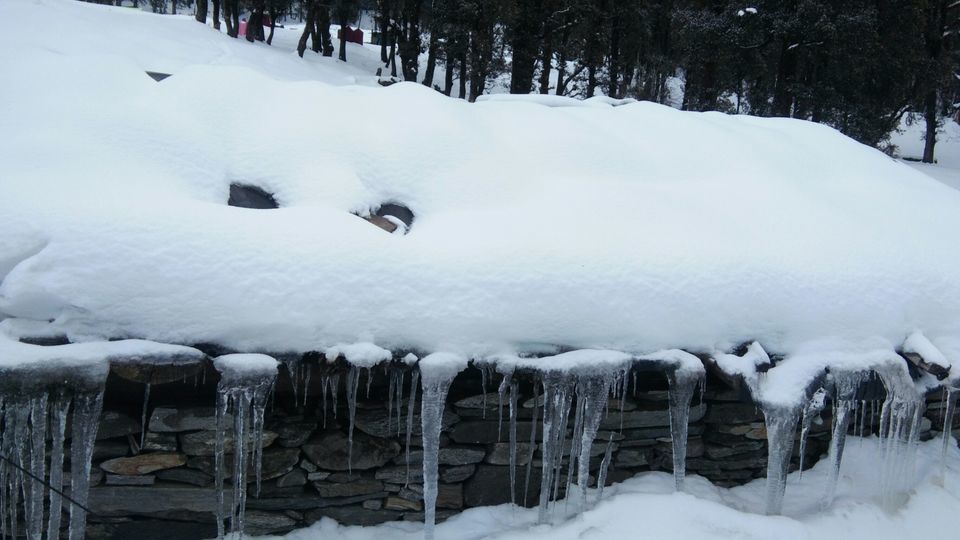 We moved to Rishikesh from Sankri by Bike.
And some of my trek mate took sharing taxi and bus for Dehradun. Sankri has a good option for hotel and restaurant.
Taxi are available for Dehradun.