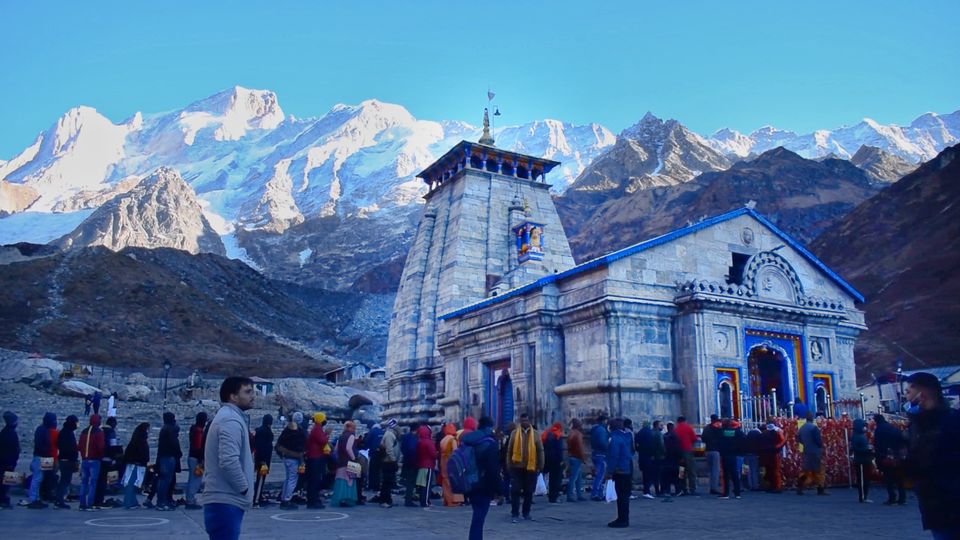 "Kedarnath kahu ya swarg, baat toh ek he hai"
Going to Kedarnath (the 5th Jyotirlinga of Lord Shiva) has always been a dream for me. People say that, you visit Kedarnath, only if Bholenath (Lord Shiva) calls you. And, finally i got a chance to complete this yatra with my college friends on 23rd Oct'2020 during this COVID-19 times following all the latest protocols and safety guidelines.
This single Kedarnath Vlog contains the 'full power' journey from:
1. Meerut (my hometown) to Sonprayag on a Tempo traveller: Part-1
The 12-14 hrs (370kms) hectic journey takes you close to the Kedarnath Dham, and it's worth it when done with friends. With the amazing views crossing the places like Haridwar, Rishikesh, Tehri Dam, Srinagar, Rudraprayag etc,. this day just goes in travelling and check-in to the hotels/lodges.
2. Sonprayag to Gaurikund then Kedarnath Yatra: Part-2
Next morning, at 5'o clock one should start the journey from Sonprayag to Gaurikund in a shared cab (30/- per person), since our own vehicle is now allowed till there. Reaching the base village of Kedarnath, take a dip in the hot spring (Gaurikund) and collect the necessities like trekking stick etc, one can start the Yatra from here.
The 16-17kms Kedarnath Yatra is a hectic one and needs high energy levels. The paths are steep at most of the places, so walking at your own pace is recommended, else one will face the extreme exertion after walking a few KMs. One can also hire a 'Mule'/ 'Khacchar' till the Kedarnath Dham that can cost around 2300/- per person (prices negotiable) or take a Helicopter Ride to the temple (till 500 meters before).
Seating arrangements, food stalls (for maggies, parathas, nimbu pani etc.) and all everything is present during the yatra so, one can sit there and relax for a while and enjoy the journey.
PLEASE DO NOT THROW THE PLASTIC WASTES ANYWHERE THROUGHOUT THE TRIP.
One can enjoy the Kedarnath Temple Arti (6-7), explore the nearby market, and stay at the Kedarnath Dham for a night (plenty of options available), and ends this hectic day.
3. Exploring Kedarnath and visiting Bhairav Baba Temple: Part-3
It is said that, without the Bhairav Baba temple, the Kedarnath journey is not over. Walking up early, visit the temple and explore the nearby temple areas is such a bliss. A small 500 meters hike to Bhairav Baba mandir will just complete your trip and one can start descend from the Kedarnath after that.
For more videos visit my YOUTUBE CHANNEL "TheBlueSpoon Traveller"