One fine weekday plan was hatched to do something impromptu which is usually the way i do things especially related to travel. These are mostly last minute plans which are chosen after days of preparing itinerary for some other planned trip. I had to ride my sports bike (yeah i own a Ninja 650, love for bikes is just at an another level for me and comes from my brother who gifted me) which after the recent service was lying covered in the parking raring to go and make its big engine roar. So after doing some googling for places i could visit off course solo) Madhe Ghat struck. Total of approx 5 - 7 hours research was done and in that moment of eureka riding all the way to Madhe ghat was finalized.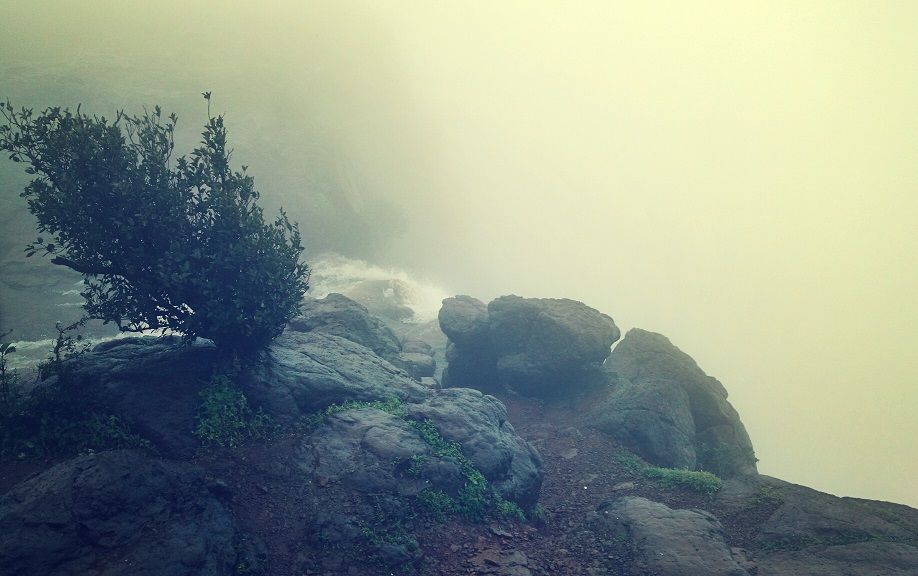 As i packed to start my bike trip, few essentials that were checked, Bike chain (not to be loose), bike documents, helmet (Shoei), Bike (Honda or Ninja), safety gear (jacket, trouser), extra pair of clothes, water, energy bars, internet facility, no camera this time since it was raining like hell, tyre pressure, fuel (plus extra litre in bottle), mobile and i was on my way. Started at 10:30 from Panvel (Navi Mumbai) and headed on the old NH4 (people who have ridden on this specific route will understand the pure bliss in riding here, curves, straight lines, chicanes, S's, incline up and down it's just too good to ride on this route.
Route followed is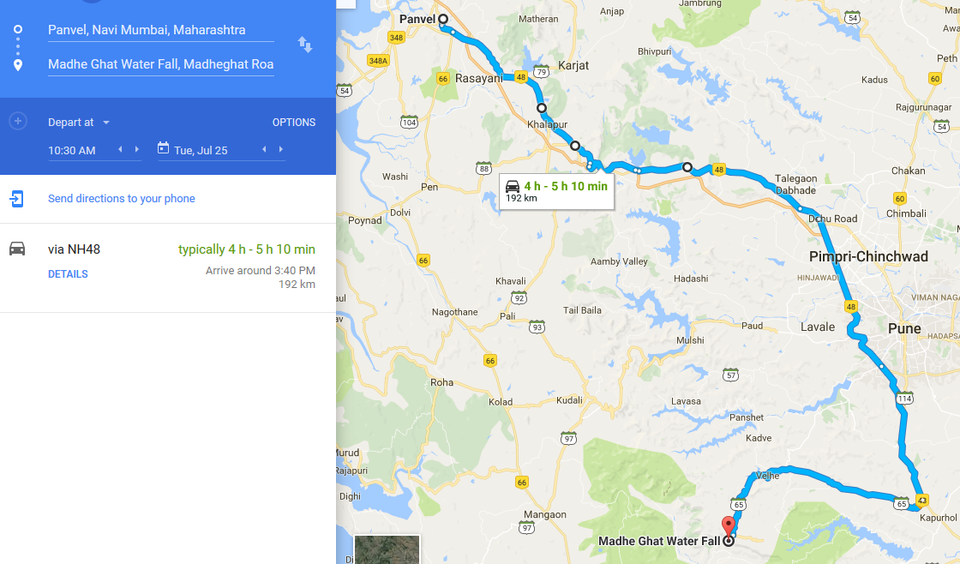 Kindly note since the destination lies far off from the main National highway there are not many standard eateries (many people look at hygiene, quality, AC) once you leave the NH and join on the artillery route. Please make sure you stuff your self well at the food junction attached to the BPCL petrol pump just 800mtrs - 1 km from the diversion. You can't miss this spot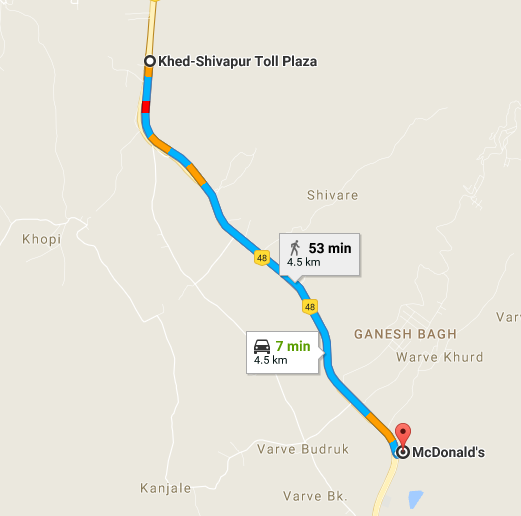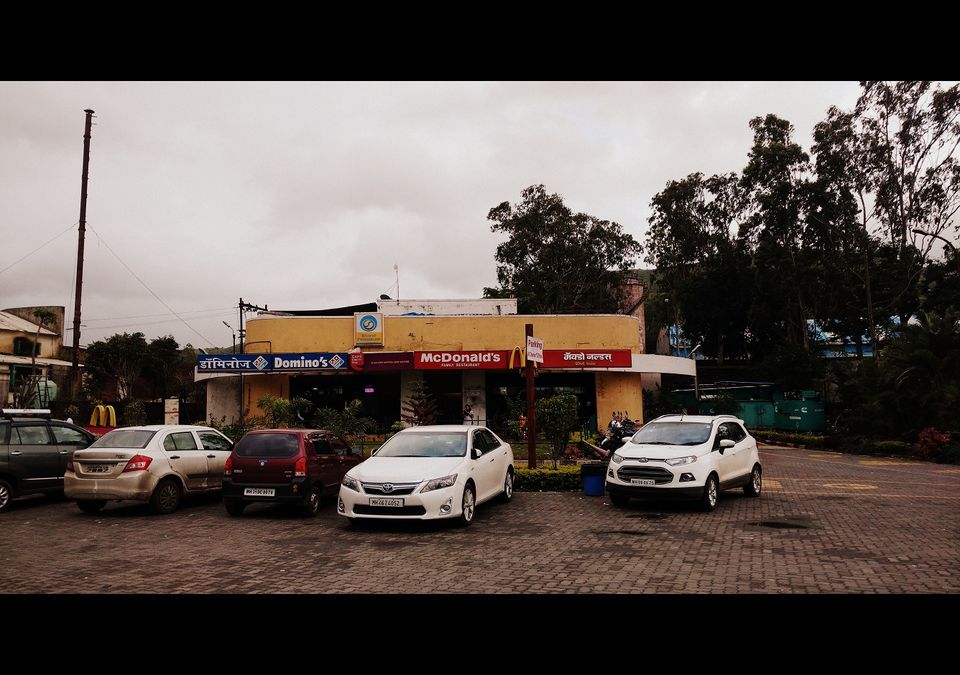 Once you leave from this junction and join the artillery route its a straight ride all the way to Madhe ghat. There is one board at the highway which has Madhe Ghat mentioned and second one is near velhe village. You can trust google map for this precise location and it leaves you right outside at the parking
Roads en route are very narrow (two lanes) and bumpy as well. Very few patches on the way are well laid. This route is not much frequented by state transport or local buses or trucks. Both sides of the road its complete greenery and farm land. Torna fort, Rajgad fort, Raigad fort are in vicinity.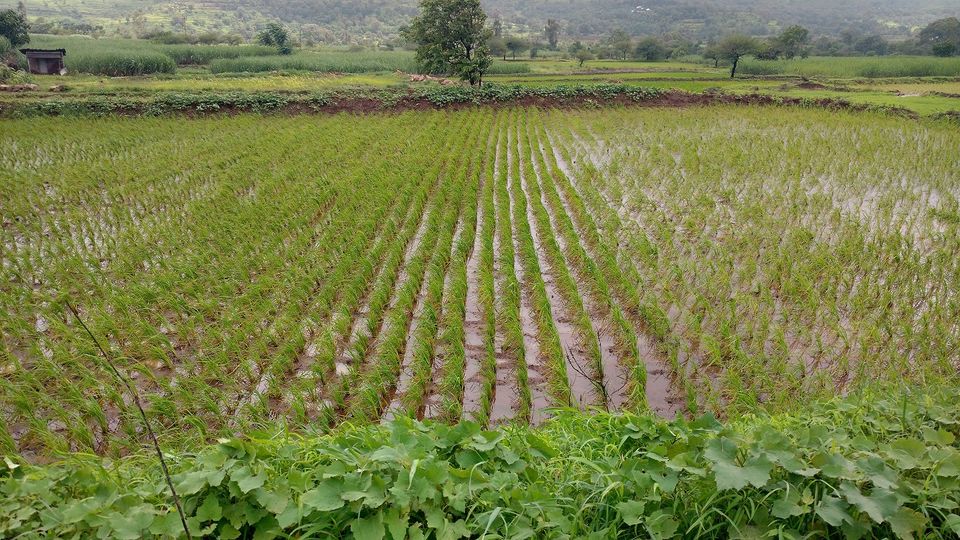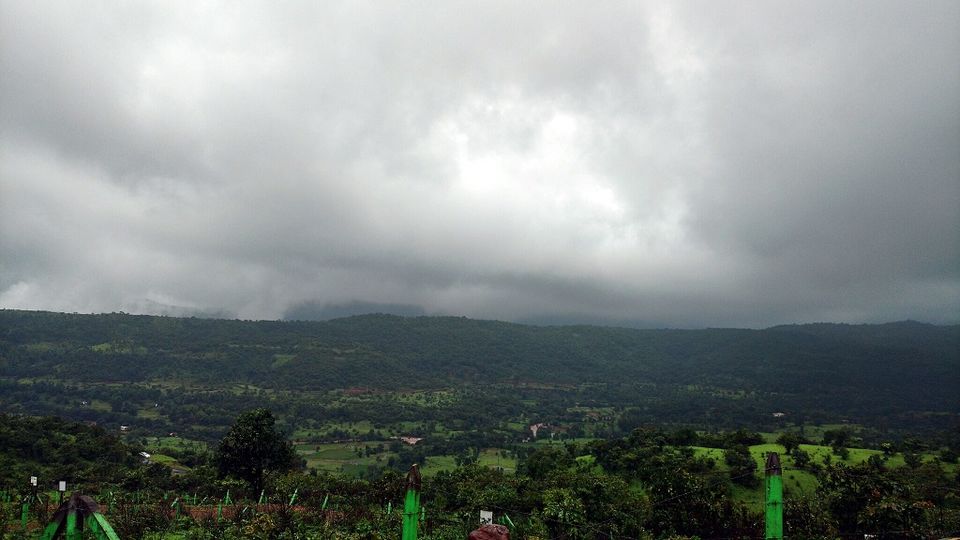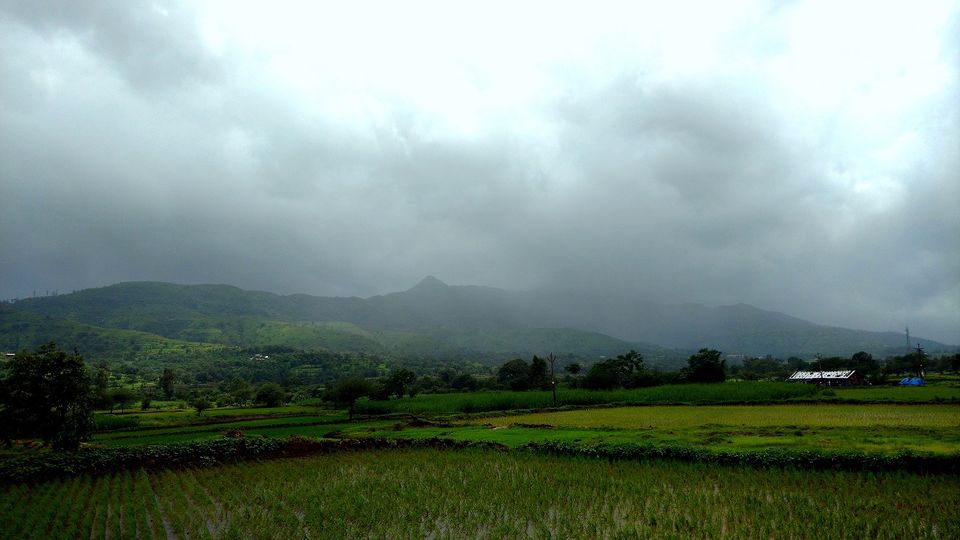 Weather was foremost welcoming and it was raining the entire stretch. Dehydration was never an issue. You would feel like setting up a small tent and spending the night on those fields or at the top just viewing the mountains and the stream of waterfalls coming down. Nature was playing a key role in making sure that all the tiredness goes away once you immerse yourself in the beauty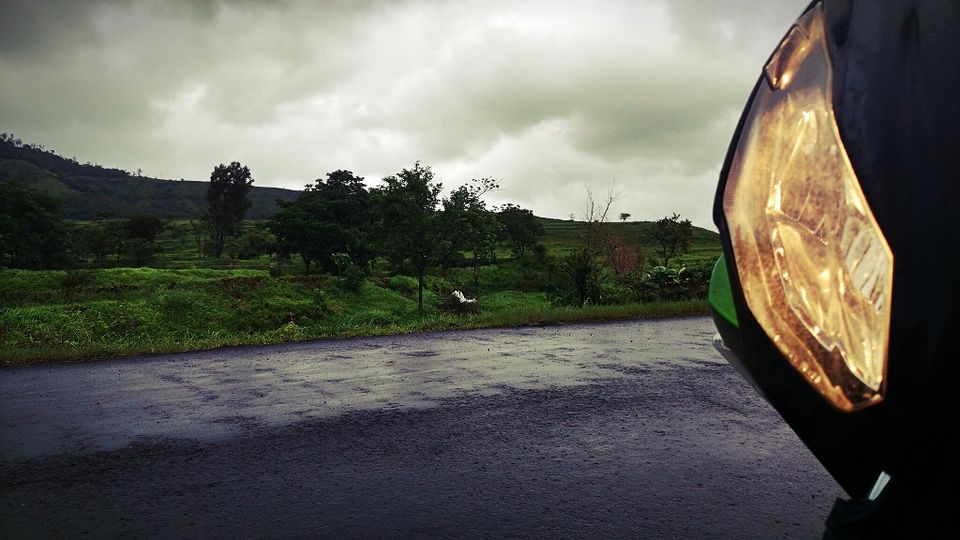 It was great route to do some photo sessions for the partner (always ready to oblige and pose). On the way you will find small restaurants which would give home made food you could munch on.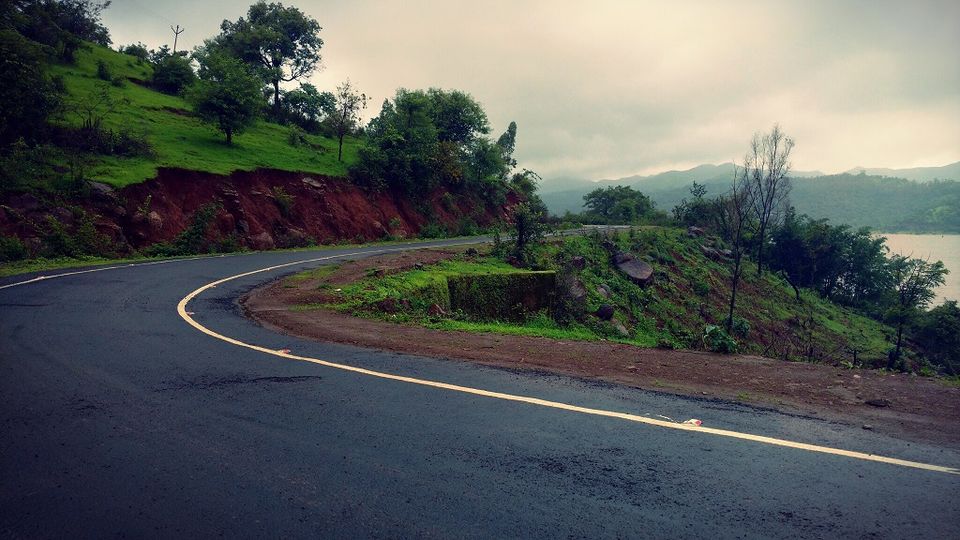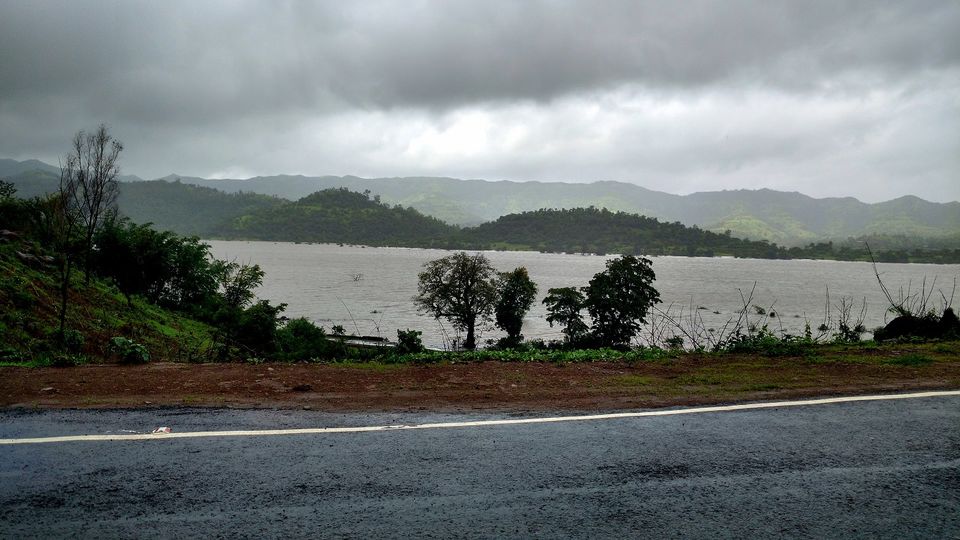 From the diversion on main highway, Madhe ghat is exactly 55Kms and it takes good time to complete the circuit. At times you might feel the destination is not approaching and looking at the wilderness you might turn away, but hold on to that urge to see what lies ahead and try to make it to the final destination. Mind you its a very beautiful place, waterfall though is not that big but the environment just makes you feel happy and thrilled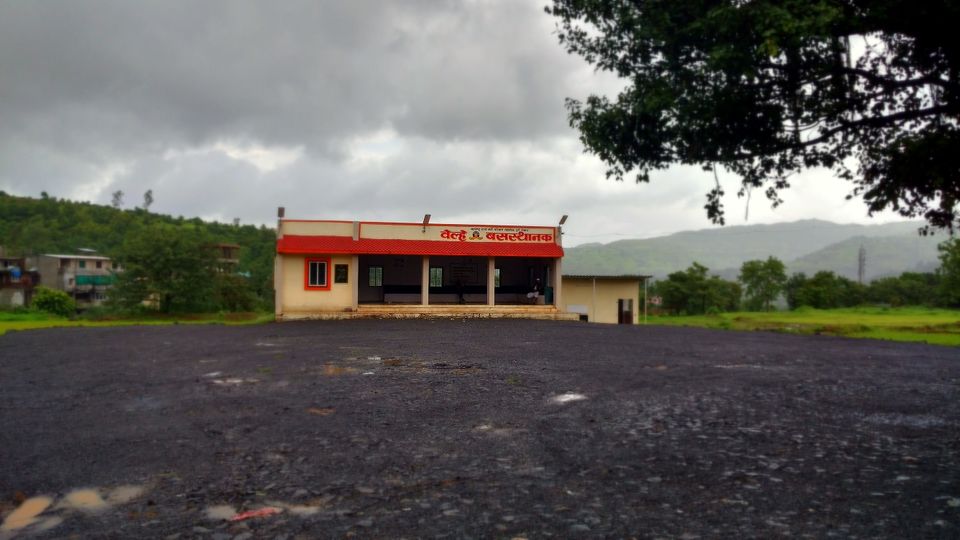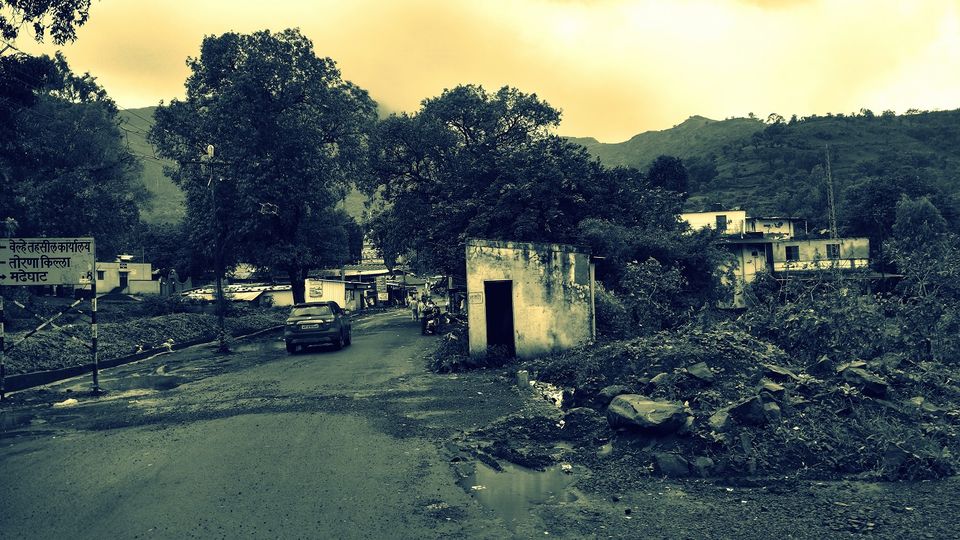 Velhe can be considered base village for the Ghat. Basic amenities are available in the village and there is a ST depot as well.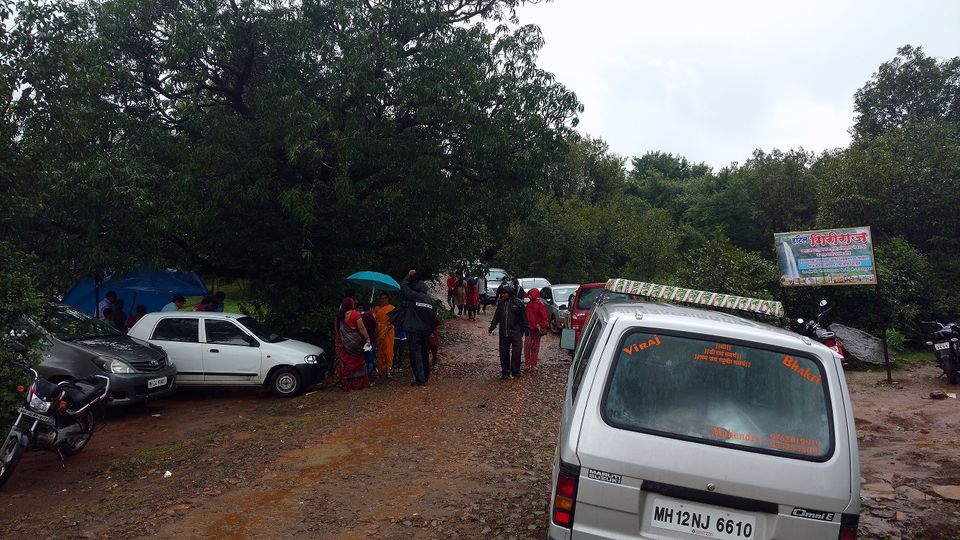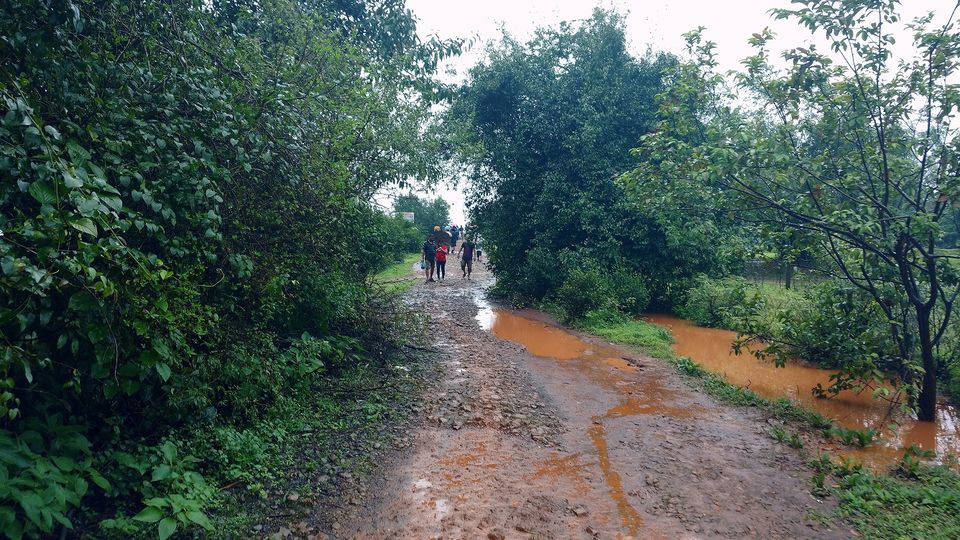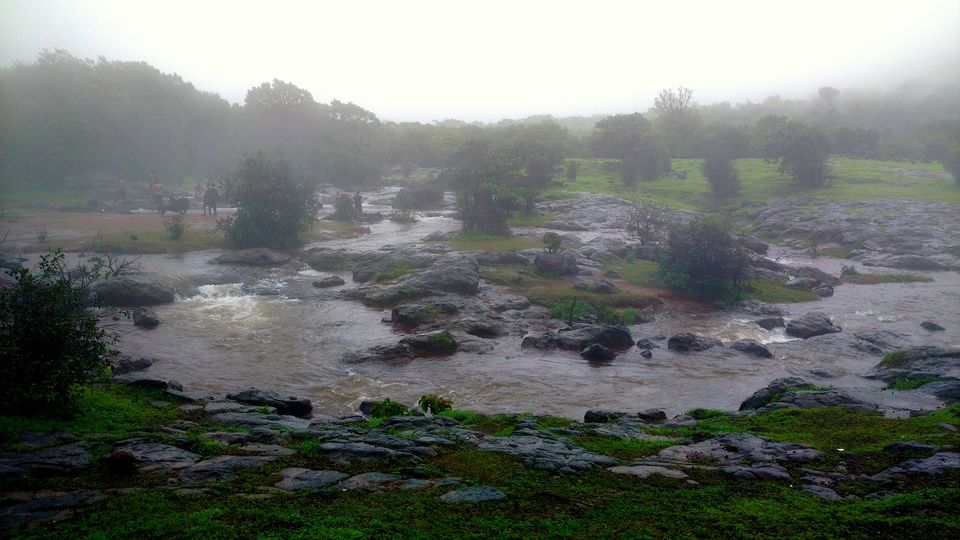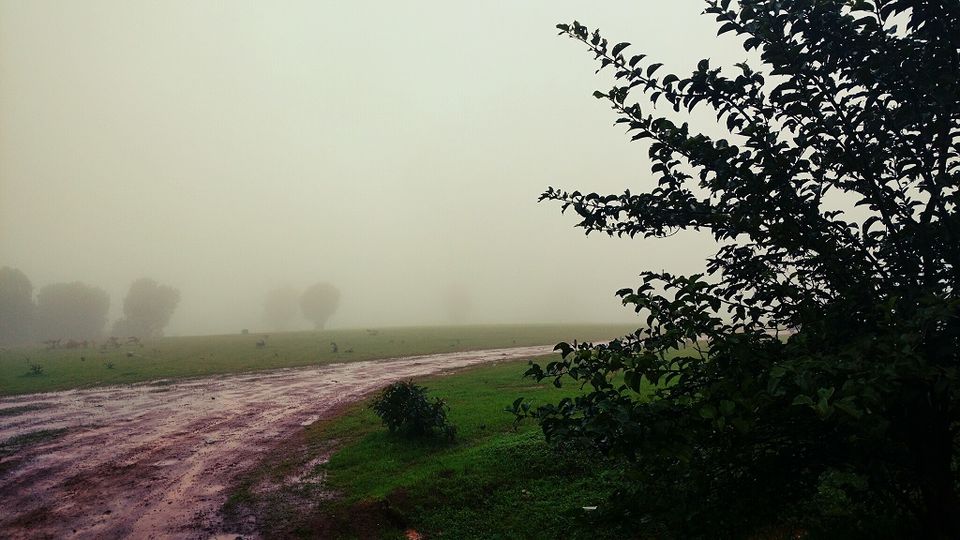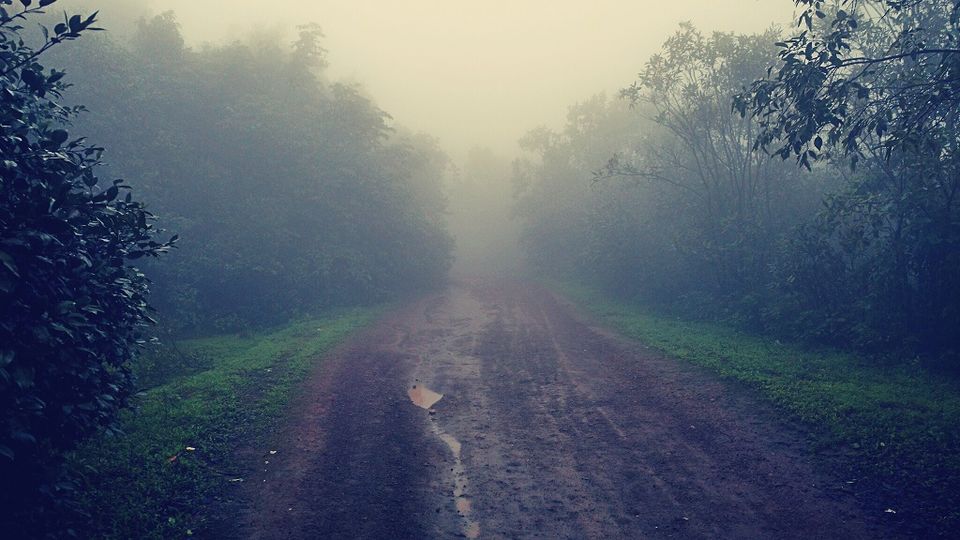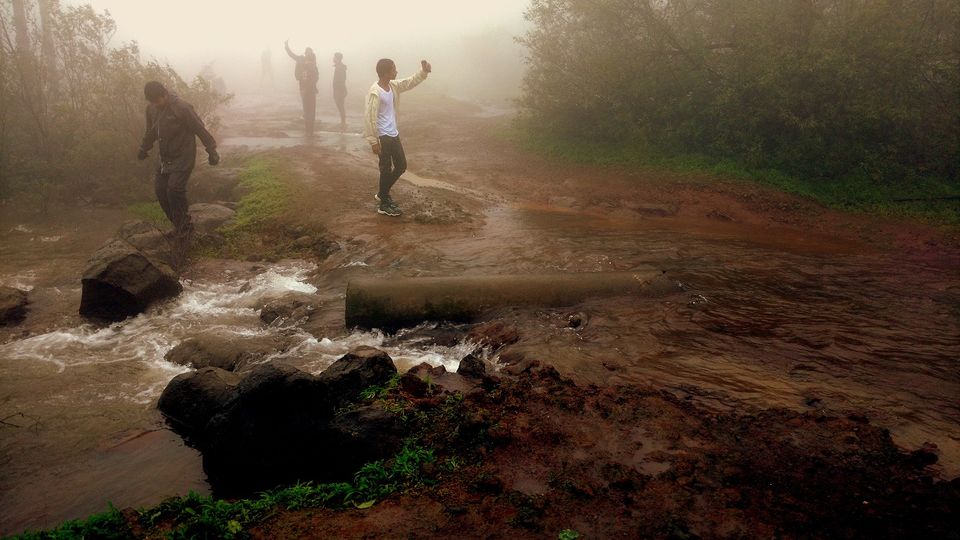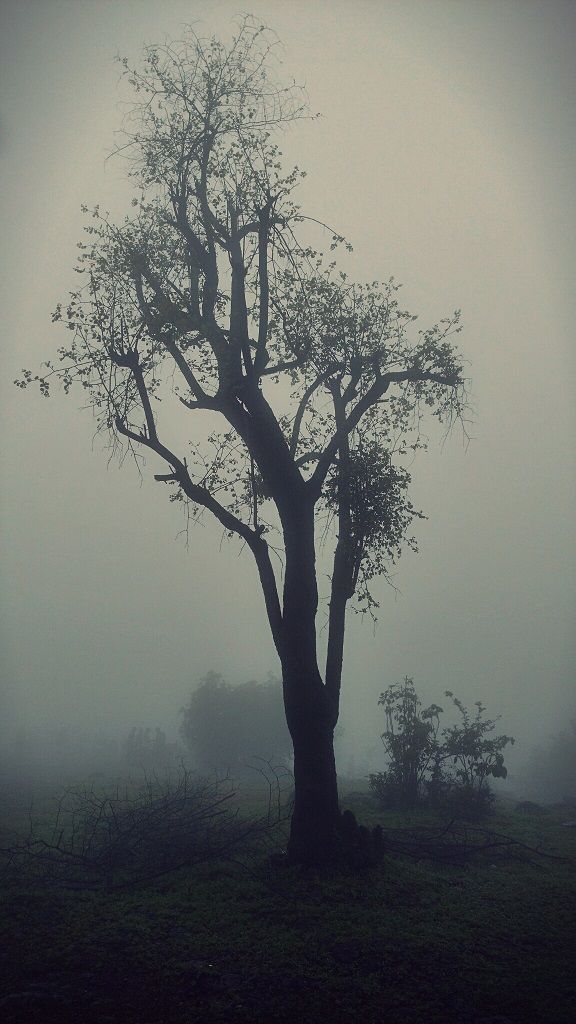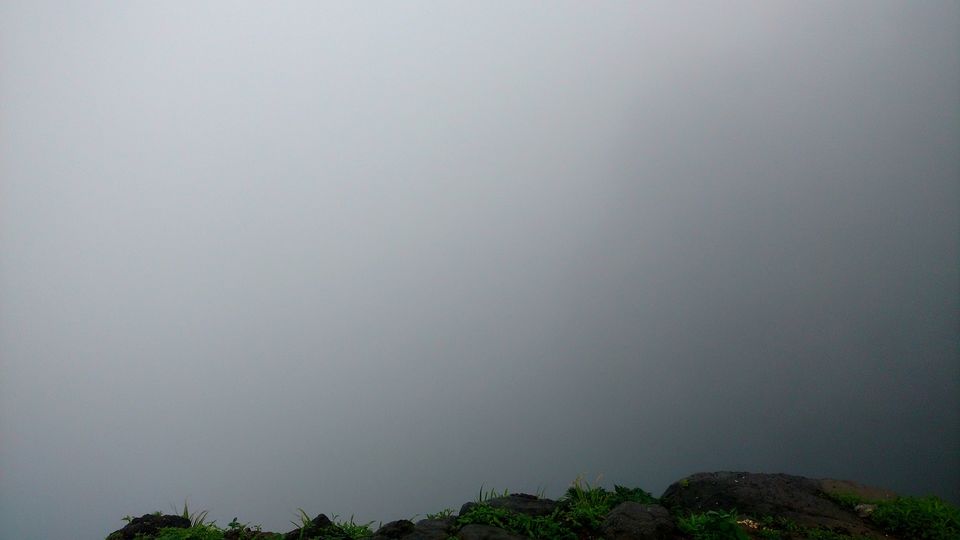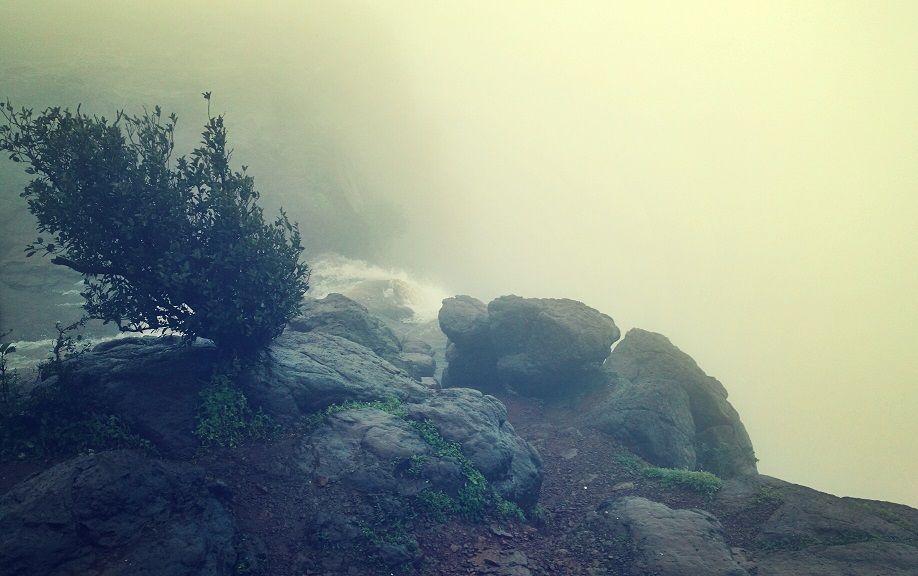 It was too misty but fun to sit there on those rocks and listen to water crushing down and winds blowing into your ear. Peaceful. However there was too much crowd being a Sunday and the place now is gathering pace with tourists and locals as the hotspot during rains. Roads and infra if improved can lead to employment and betterment of the area. Currently there are security guards at the entry of waterfall who might collect parking for vehicles (if you don't look a local you might be charged, i was lucky to enter without any parking charges)
On the way back hiked this beauty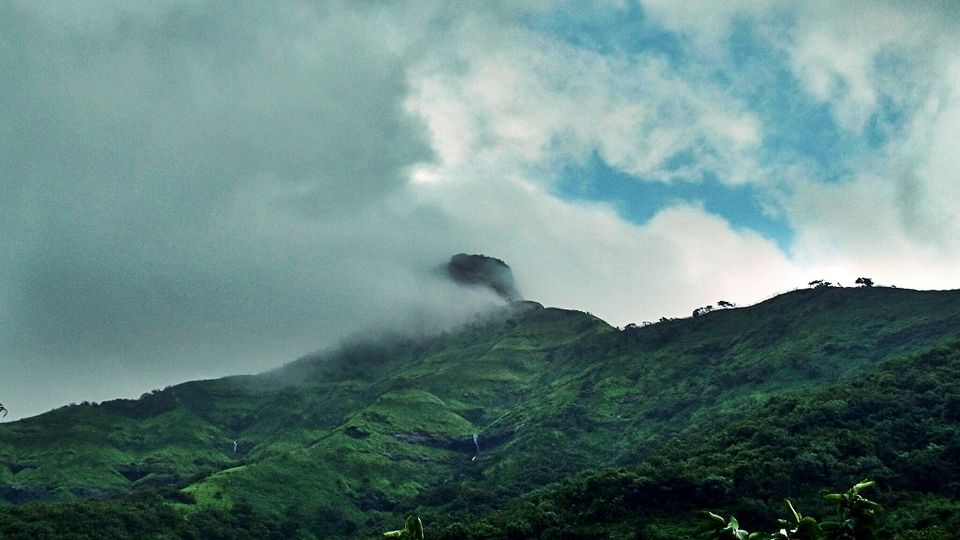 Overall traveled almost 400KM in a day without any complaints. Total time spent on road was around 9 hours considering heavy rains. Spent almost 1.5 hours at the falls (it was too windy and too much mist). Total spend of around 1350/- (Fuel charges and food)
Suggested visit for all adventure seekers