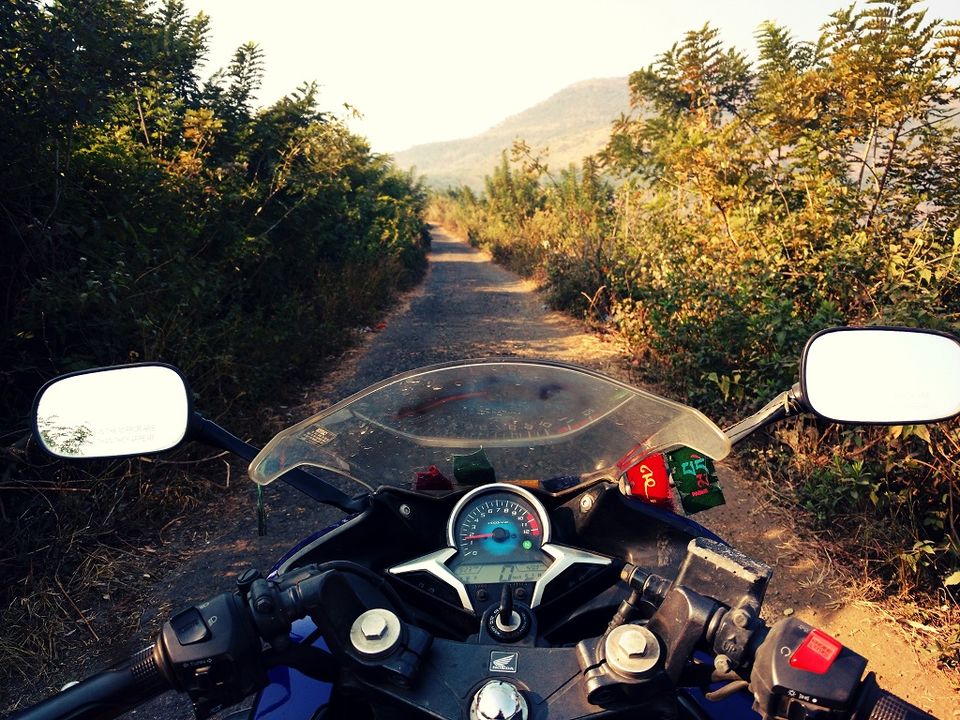 What do you do usually on a new year day....

1. Cliched pubs and parties
2. hangout with friends
3. hangover
4. go to work
5. be at home with family
6. or do something really unusual, something that is way different than what one would do
This was the thought that randomly made me think, since i have been working on the buildup to New year, its no harm that i do something which relaxes my mind and is a day to remember. So how does one make the first day of the year memorable for themselves.......
The answer is by going "off-roading"

The place i finally ended up off-roading was not even on my list to do, this happened just on the way to nowhere, i landed up somewhere!! and that somewhere was "Slope of hell" (नरक उतार)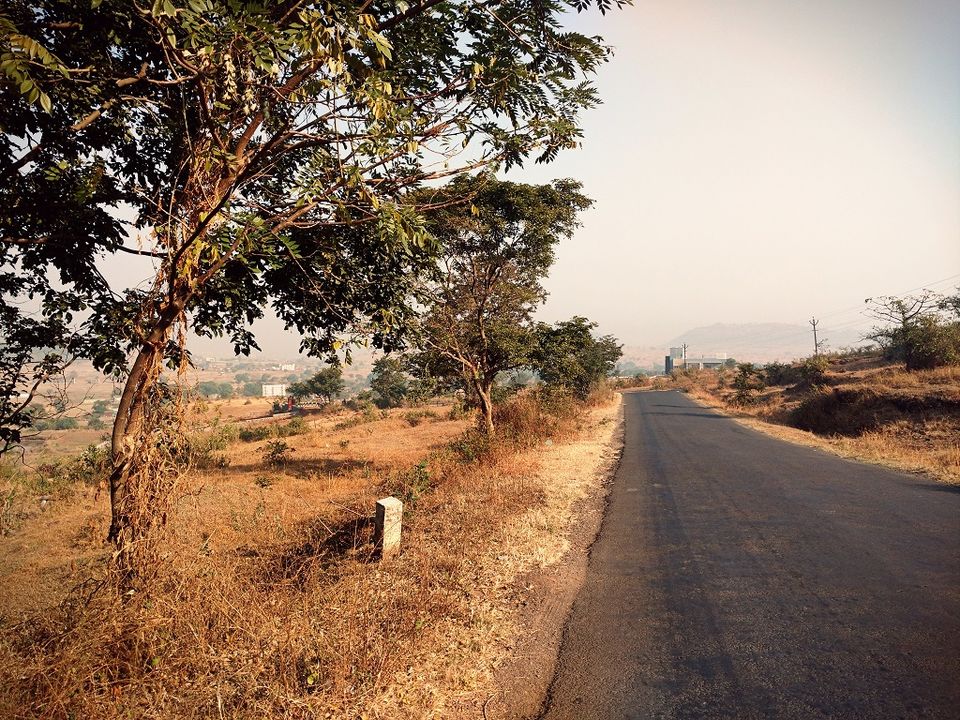 This place is near Kamshet and is located in wilderness. Nobody ventures to this part of the hillock. Somehow the place is not that crowded and that could be due to the place being located interior and doesn't hold any significant tourist attraction. However for people coming to Kamshet for paragliding or for a weekend to relax can try this part of the hillock if the adventurer inside urges you to. The place is true to its name. It is located some 7.2Km from the main highway (Old Mumbai Pune highway) and a small diversion on the arterial road leads to this point.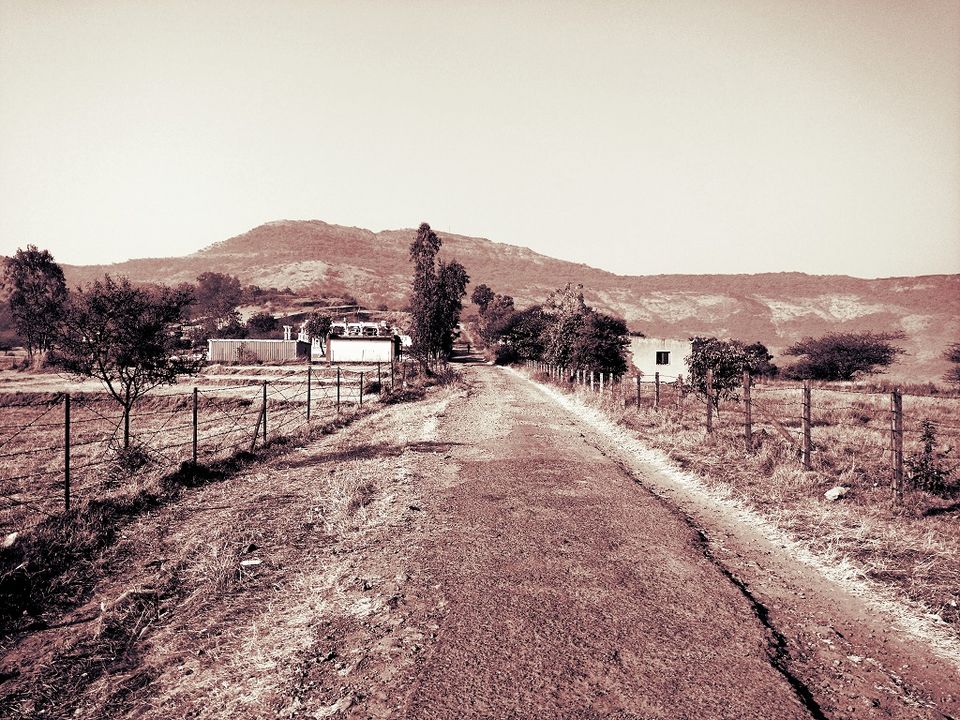 Once you take the diversion you will be on a gravel road all the way which makes the bike ride bit tough and if you have a strong mind and heart, you can complete this circuit. This route is not for faint heart as you may skid of the bike if precaution is not taken and one can hurt themselves by falling on the rocky patch. There is not even a single patch of road on this route and its all hardcore off-roading skills that will take you to the top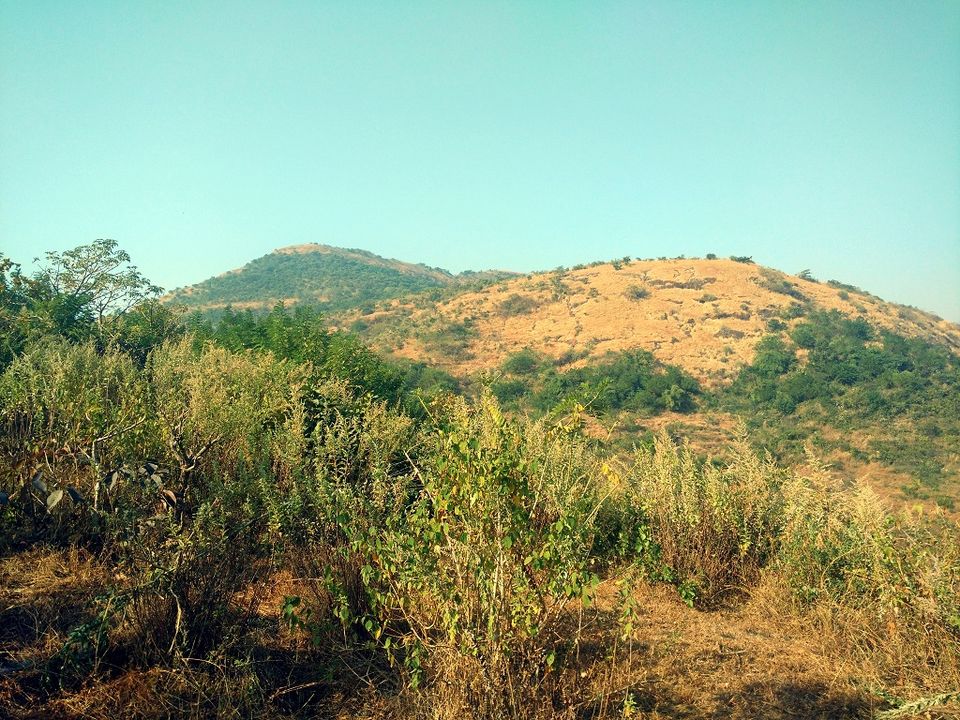 Once on the gravel route, your skills will be tested and one has to keep following the route to reach the end point and take in the view.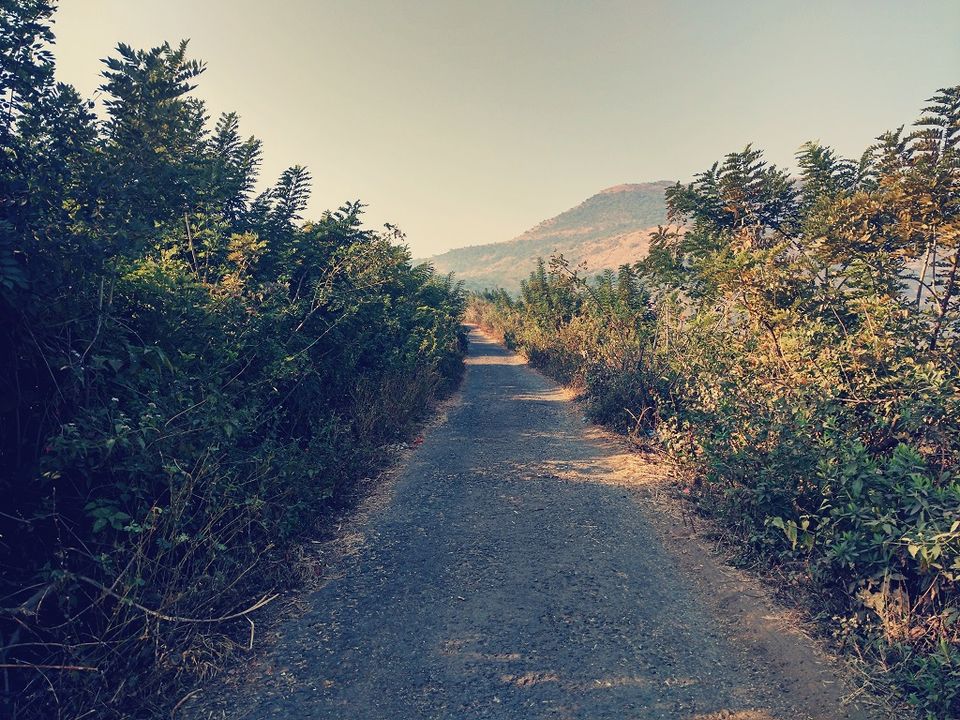 Your bike has to be in condition to reach the top. You should be skilled to maneuver through the gravel route. This place is isolated and you won't find any help nearby unless you come down to the village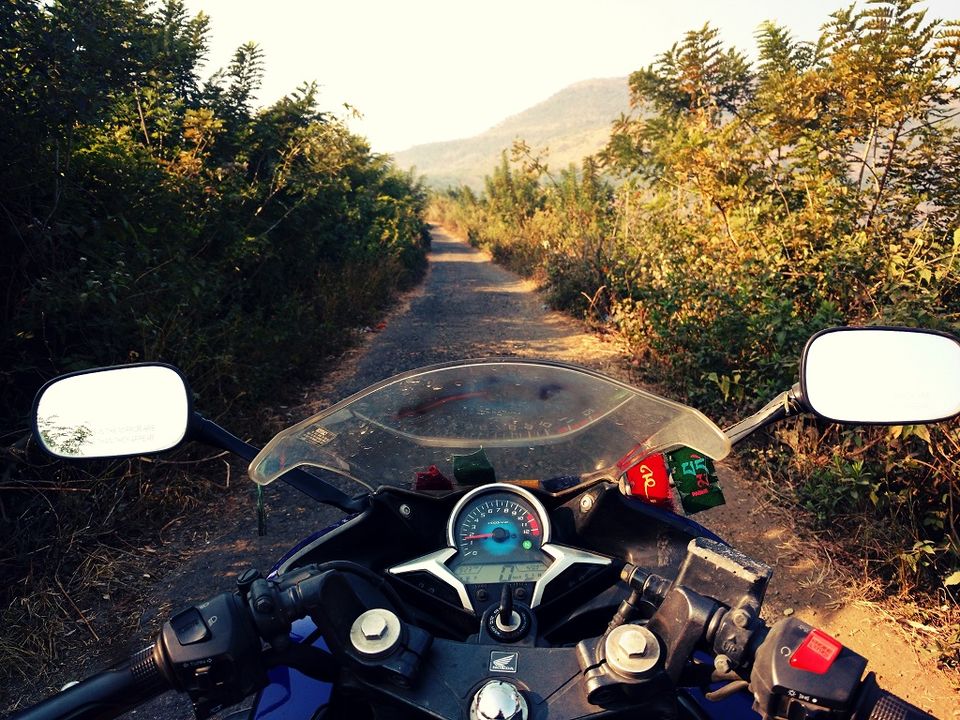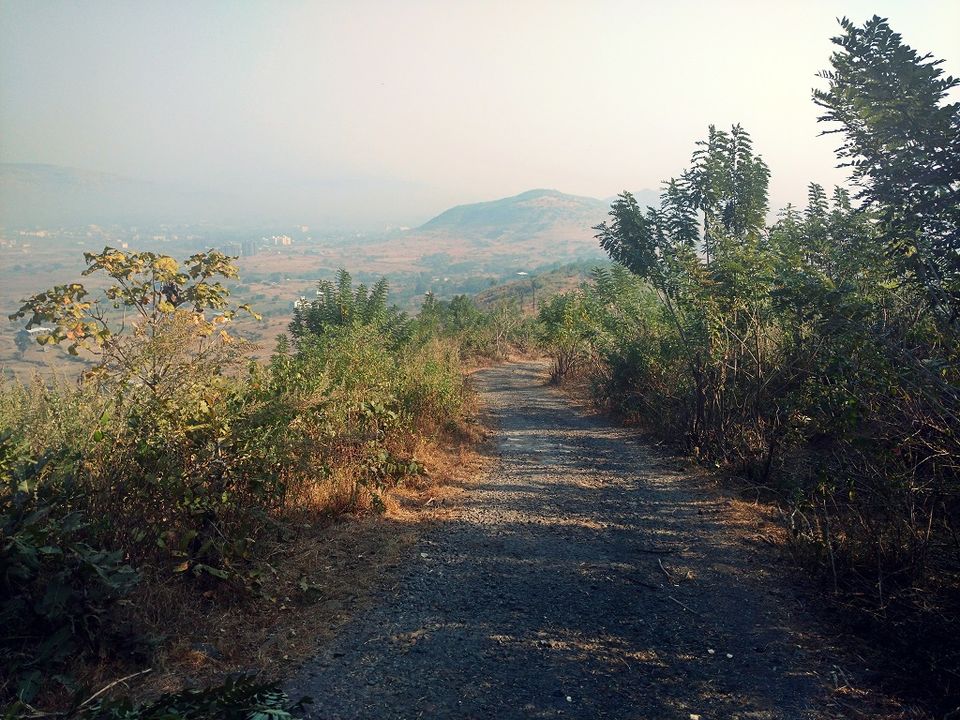 Once i was done with this off-roading, i headed to a small ghat section which was just 2km ahead on the arterial road.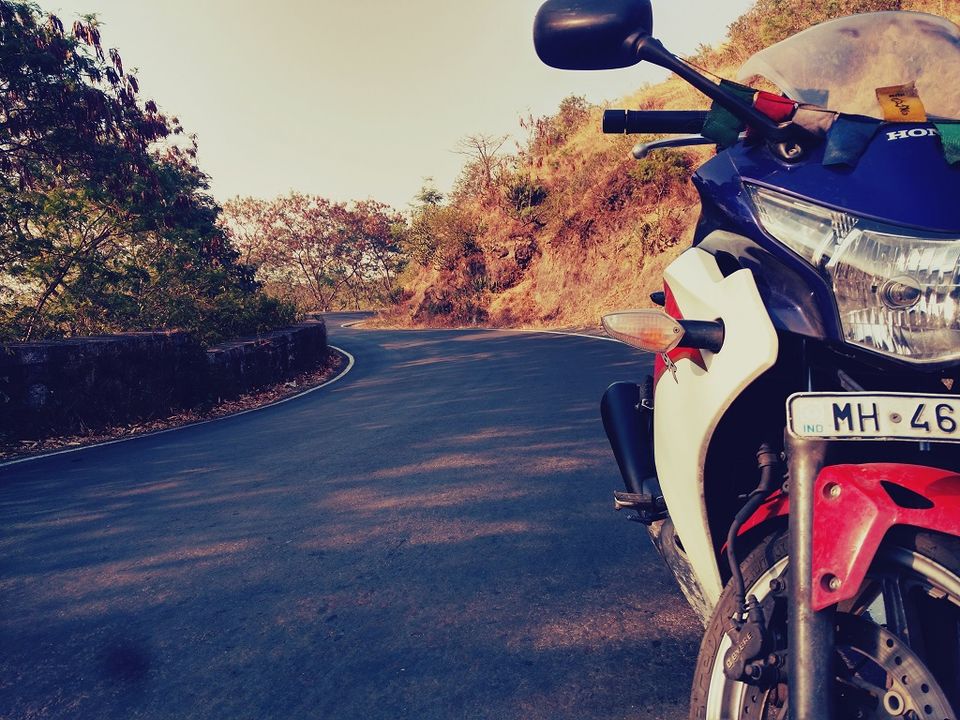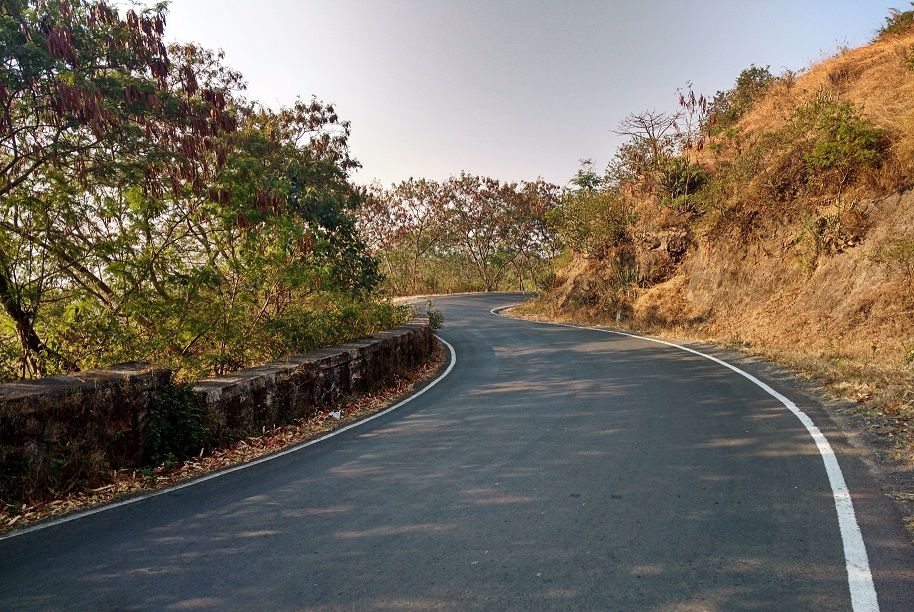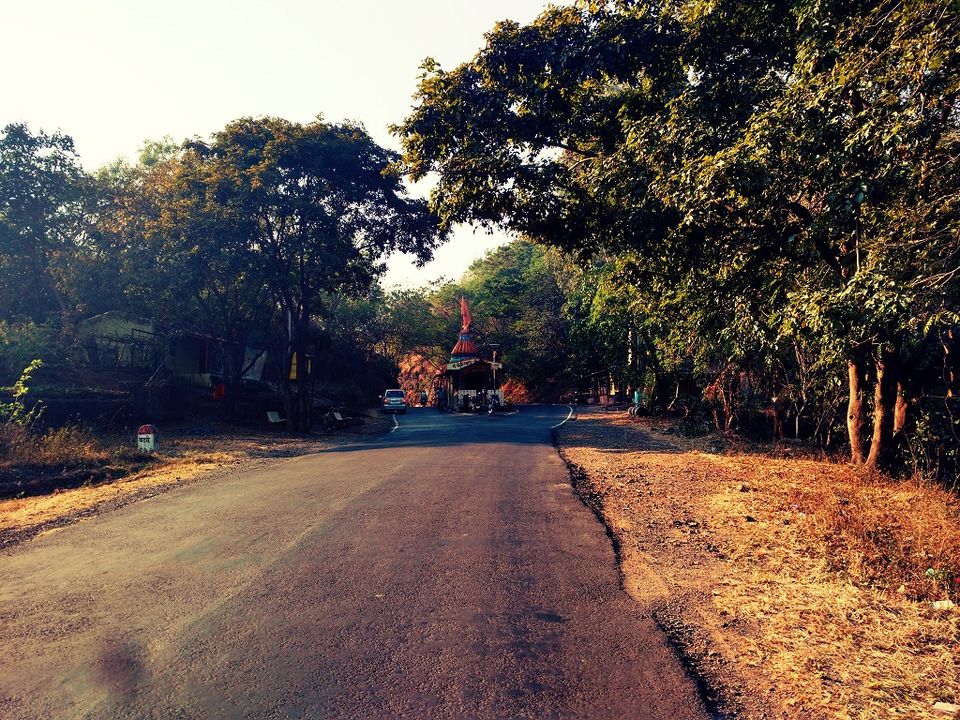 This was one of the amazing trip i undertook solo. I started at 07:30 in morning from Panvel and was back home having breakfast at around 10:20
Cost:
Panvel - Slope of hell = 75km

Total km done = 75*2 + 4*2 = 158kms
Bike = Honda CBR 250RR

Avg = 33.5km/ litre
Fuel used: 4.3 litres @ 70.5Rs = 300/-
Food = Tea + Snacks = 50/-
Advise:- Please take the trip solo only if you are a good rider and bike is in condition and you have done off-roading previously. Suggested highly to go in a group as everyone can take care of each other and it will be more fun. This place will be just awesome in rains with lush greenery. Cars can also be taken, but again depends on how one can drive in such places. The route width is only off one car.