It was a sunny day and exploring places is just another thing I couldn't miss it on a warm autumn morning so I packed my stuff in and saddled up for an exotic tropical fun filled trip.
The nearest getaway is Alibaug for all Mumbaikars and puneri chaps .
So I decided to explore the unseen part of it .
I cranked my bike at 4:30am from Mira road and enjoyed a scenic route upto Khandale when I was just enjoying the corners at around 8:25am I saw a pleasant jungle shades all at my left side . Here was the moment when I wished to explore this patch and what I happened to see was another treat , I saw a left turn narrow and gravelled . Almost 5kms and I crossed Khandale village and then I see sudden inclinations with broken road and patchy mud piles .
This terrain was definitely a cherry on top to my ride . (Never say no to off road patches)
HERE AT FIRST I WAS STRUGGLING TO TAKE MY 190KGS BIKE ATOP . I gave my wisdom a chance to relax over the complicated terrain and inclinations and decided to use my next favourite part (My own legs)
Nothing goes as they move so i trusted and kept walking. It was almost 11am and I was not so happy with forest and the route which was separated by few metres all way long . I found few people walking down , now I know there is a fort at the top and also has water source . I walked happily and my trek was 70% complete at around 4pm . I took a halt for my lunch and continued to reach the cliff .
It was around 6:30pm and I reached the fort , this time the forest wasn't too deep but I was sure it's dark and has elements that respond too. I collected water for myself and made arrangements for food , campfire and pitching tent here was a slight task since I had to wipe off the dried grass to make it levelled . The diversion from fort to the forest is really insane and worth trying . One can observe alot of grazing activity throughout the day and young meat might attract the predators in the vicinity .
So wildlife photographers what are you waiting for ? This is your spot away from humans .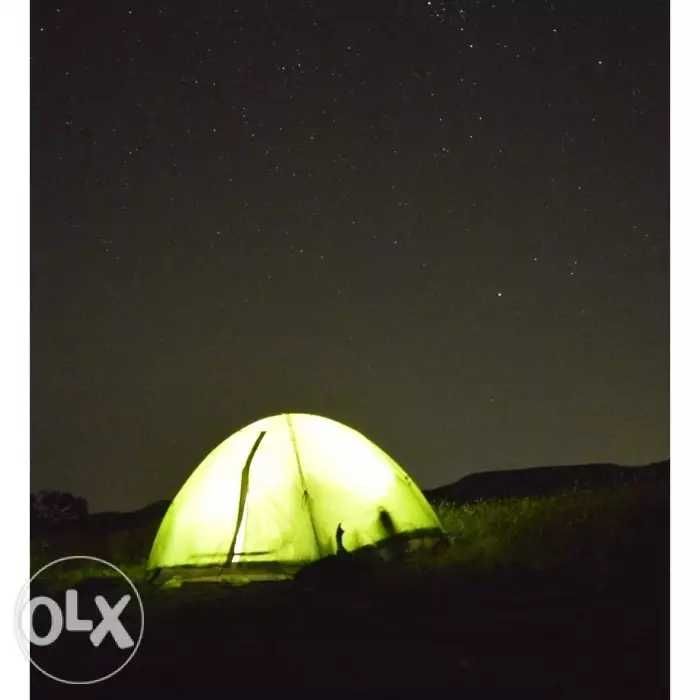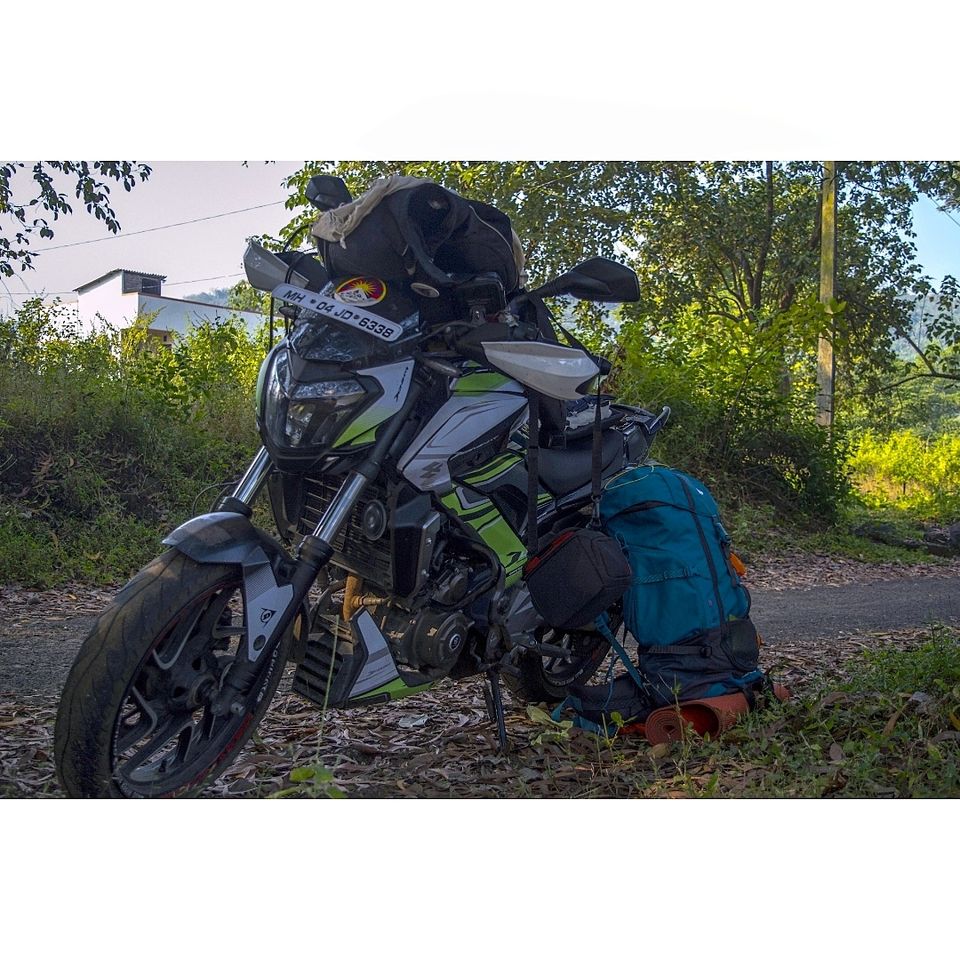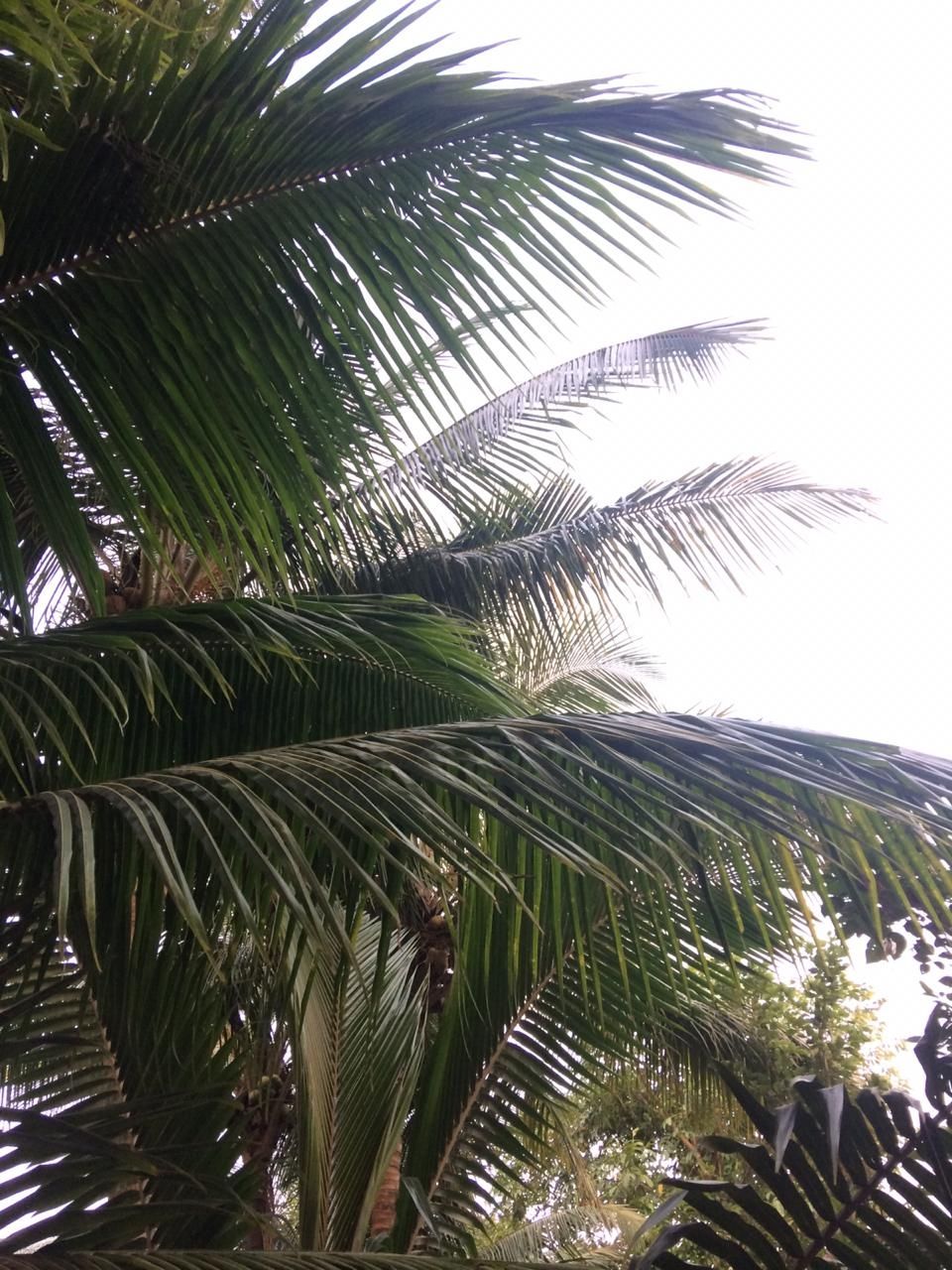 At about 12:45am when I'm out with my tripod and gear I here roaring noise , I'm sure this time it's wild pig , wild boar or may be tiger . The noise was peculiar, loud and distinctive but it just didn't stop me from my shoot .
I continued to capture night sky till 3:30pm when I saw the milky way rise . One can get a good view of milky way and city lights since the elevation is just about 487metres ASL (above sea level)
It's windy here at top but ain't that cold. One can enjoy the place with bug repellent since the place hosts a variety of reptiles including snakes , lizard and lots of frog .
It's around 5:50am and I'm done with my beautiful coffee and breakfast . Which reminds me to keep moving and I trekked down the route to reach my bike .
I reached my bike at 11am . I started to ride back after having my lunch at 1:30pm .
I was back to my home parking with tons of moments to cherish .
Please note : I avoid travelling on weekend to be away from crowd . It bothers a lot of energy and diverts the mind too .
Also note that you might take the bike high at cliff but rolling it down will require a true skill to enjoy the adrenaline rush .