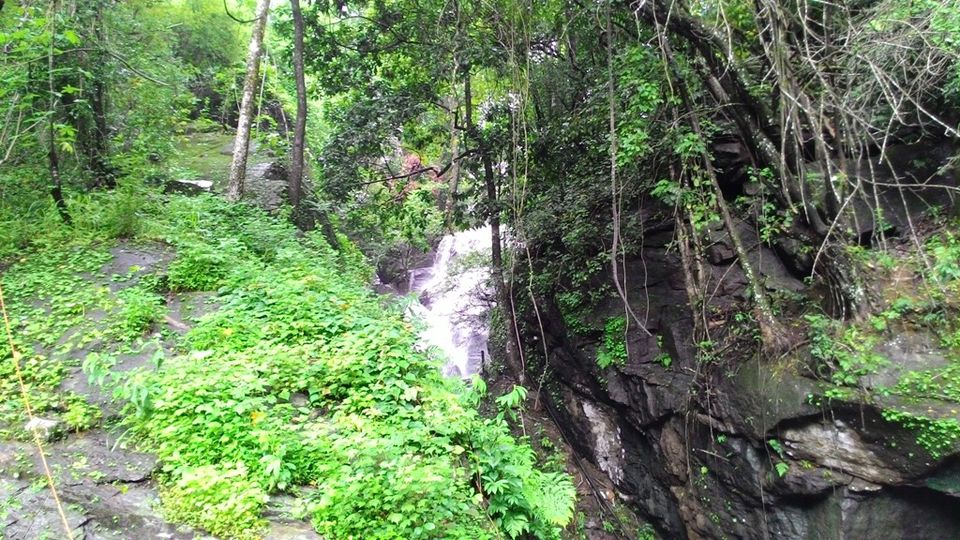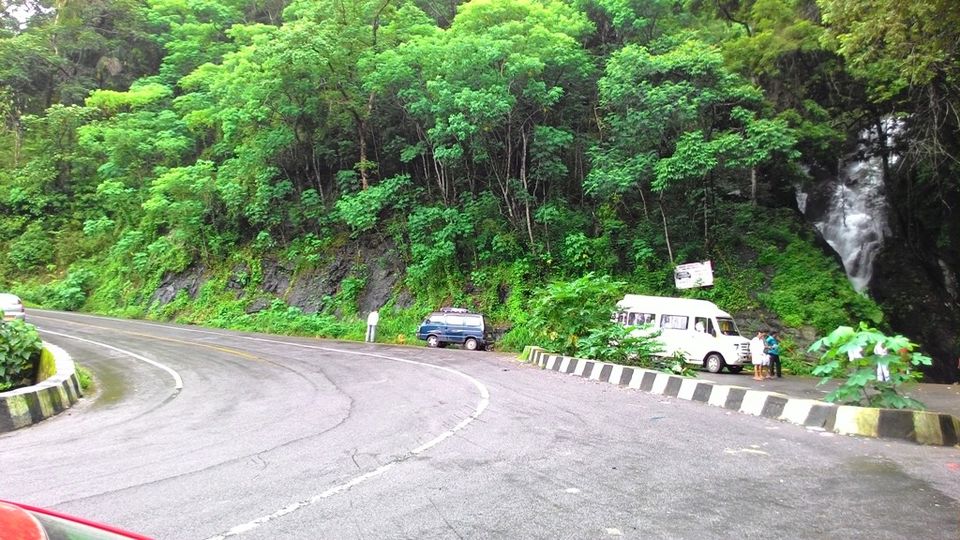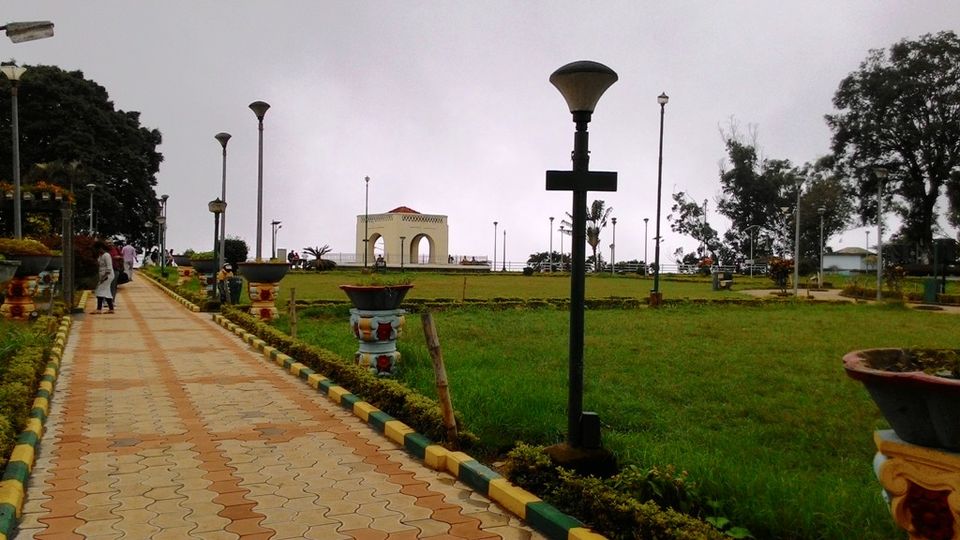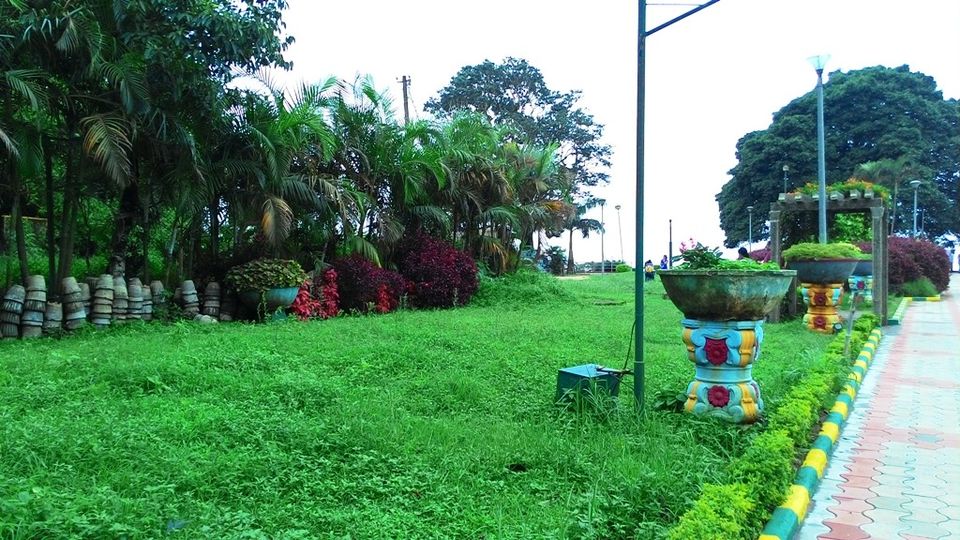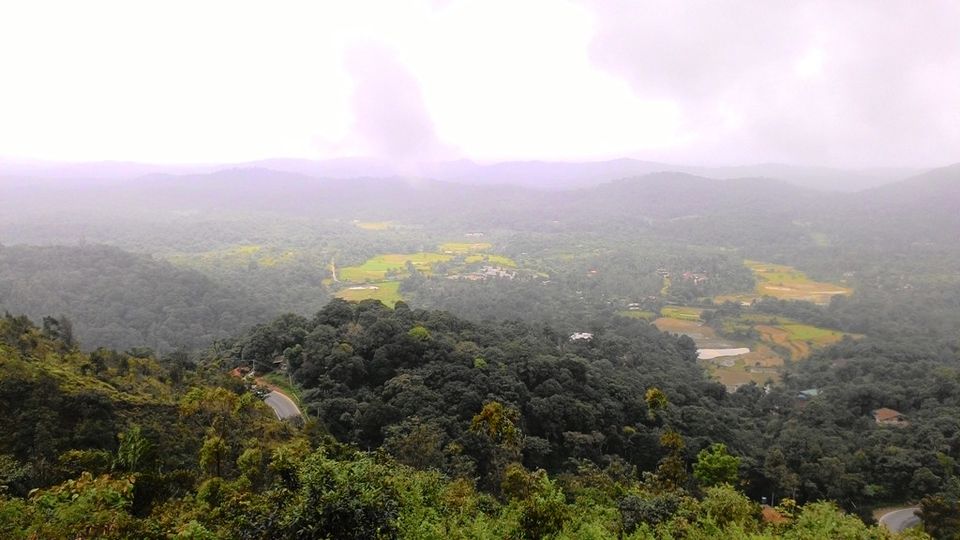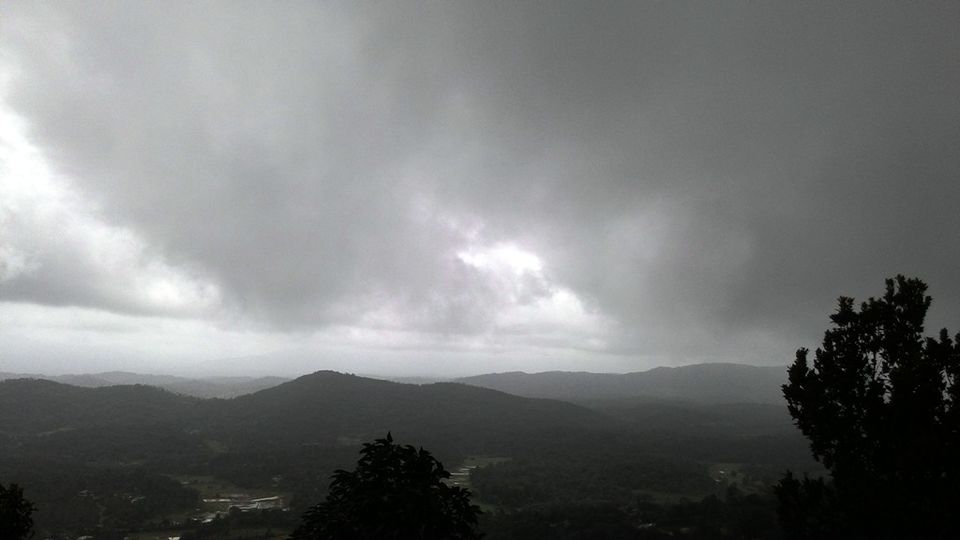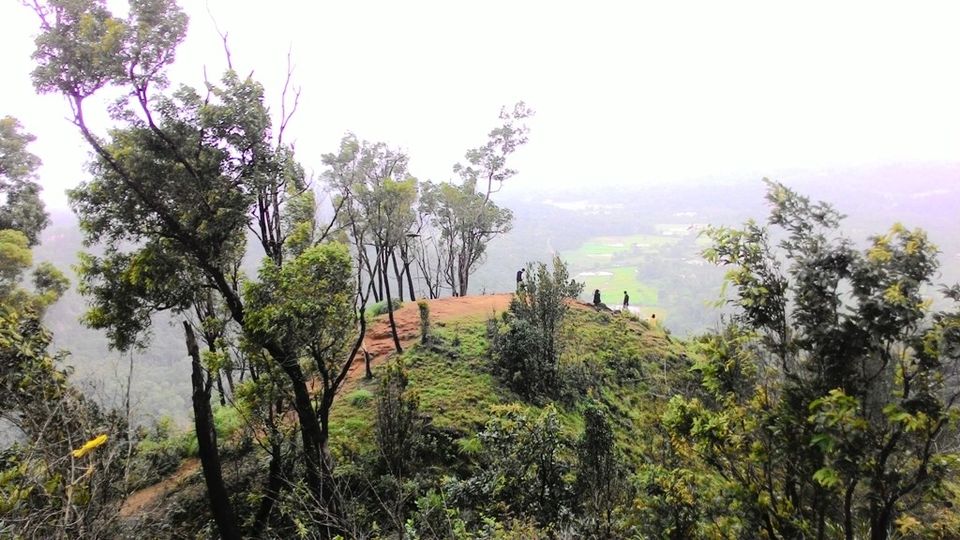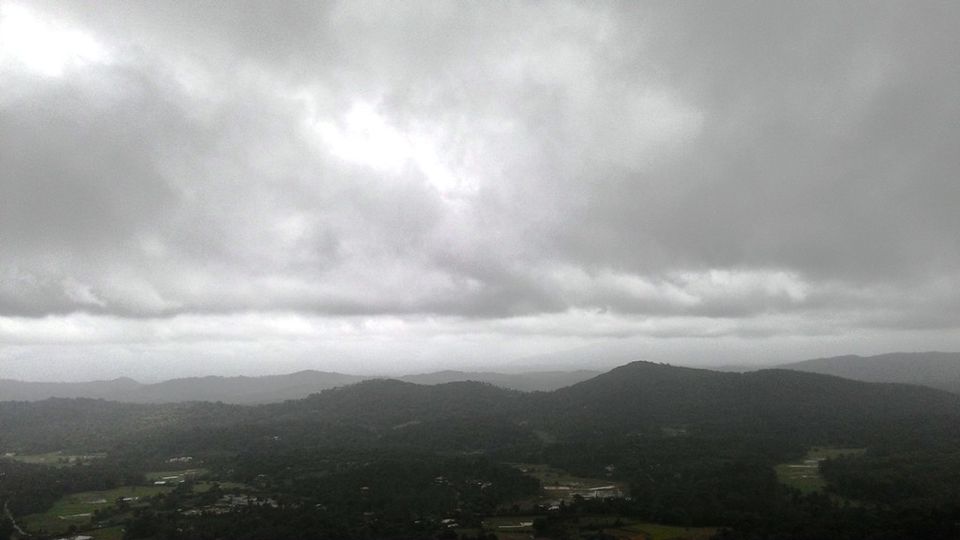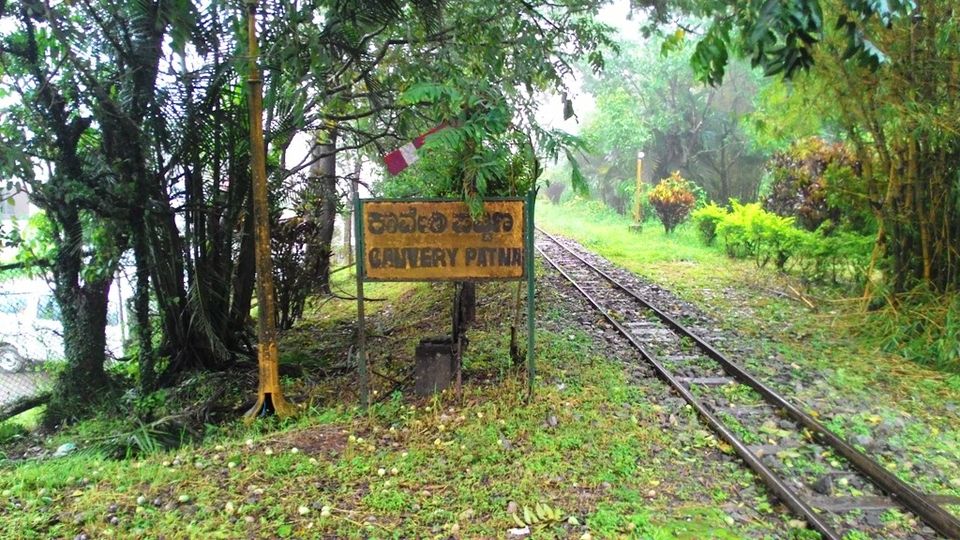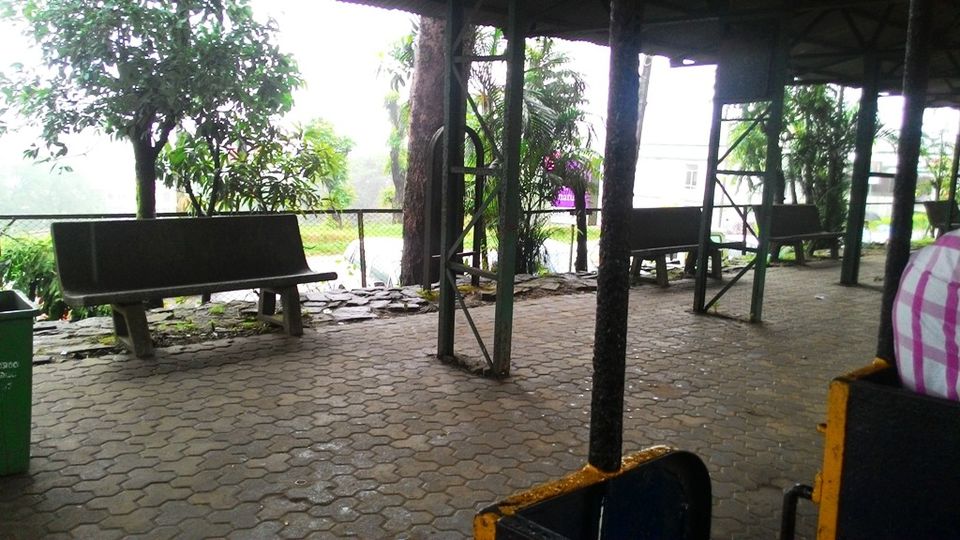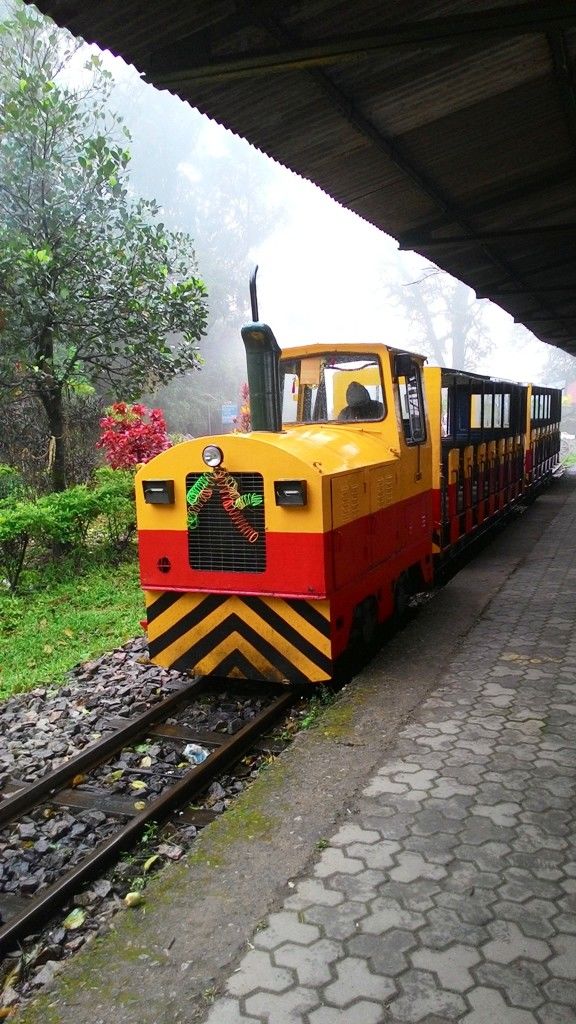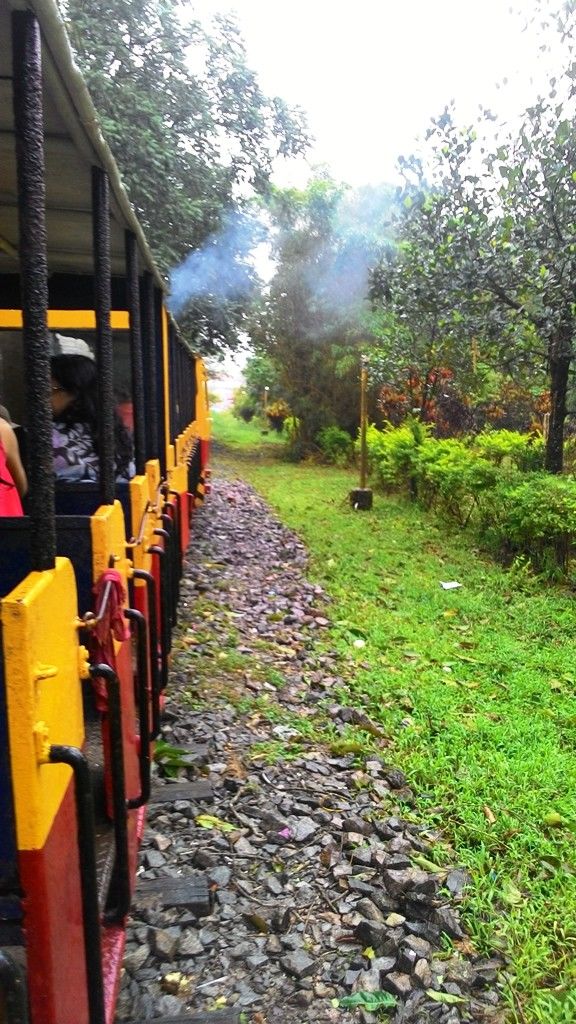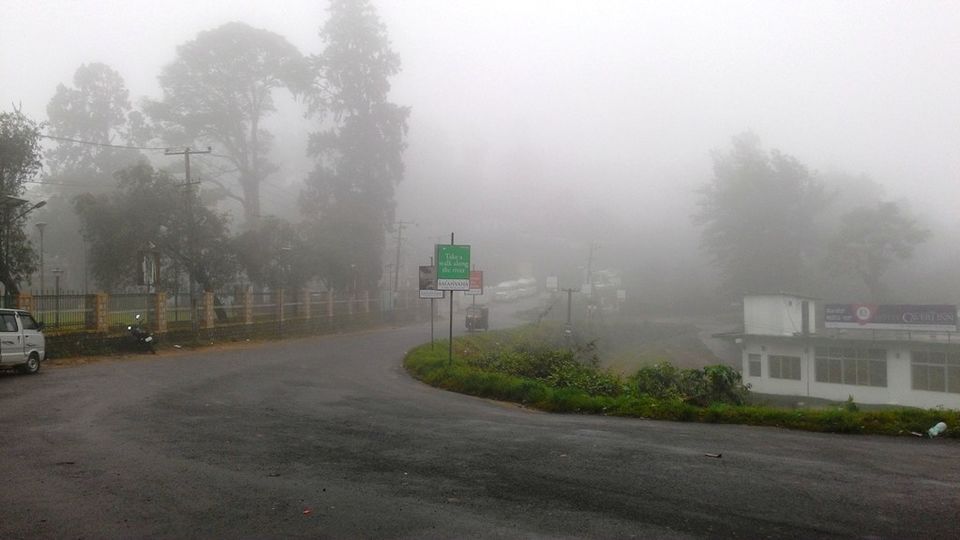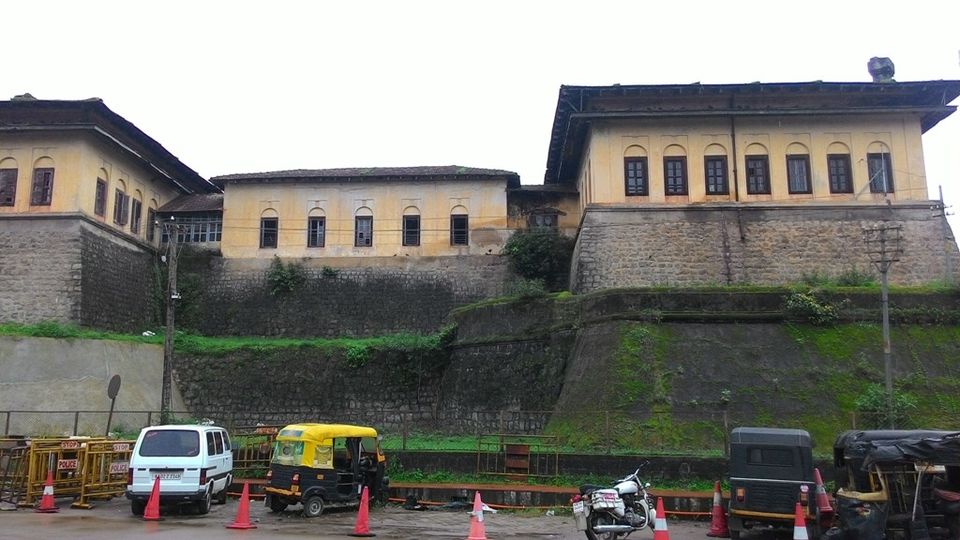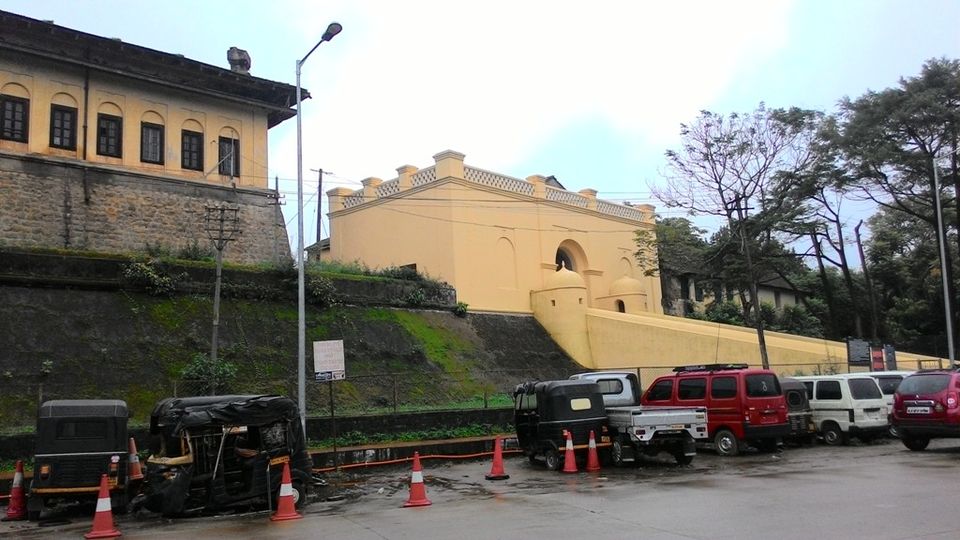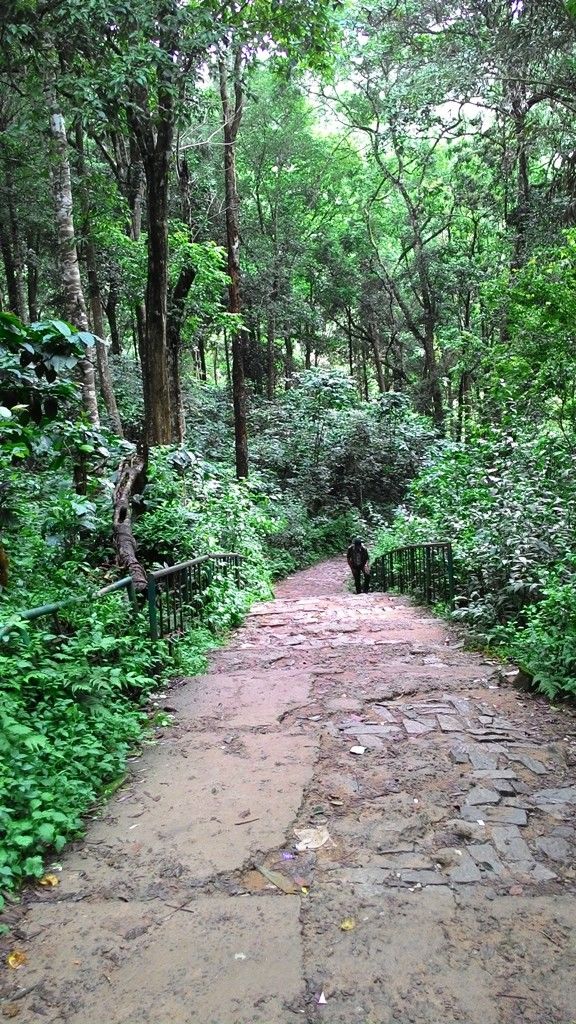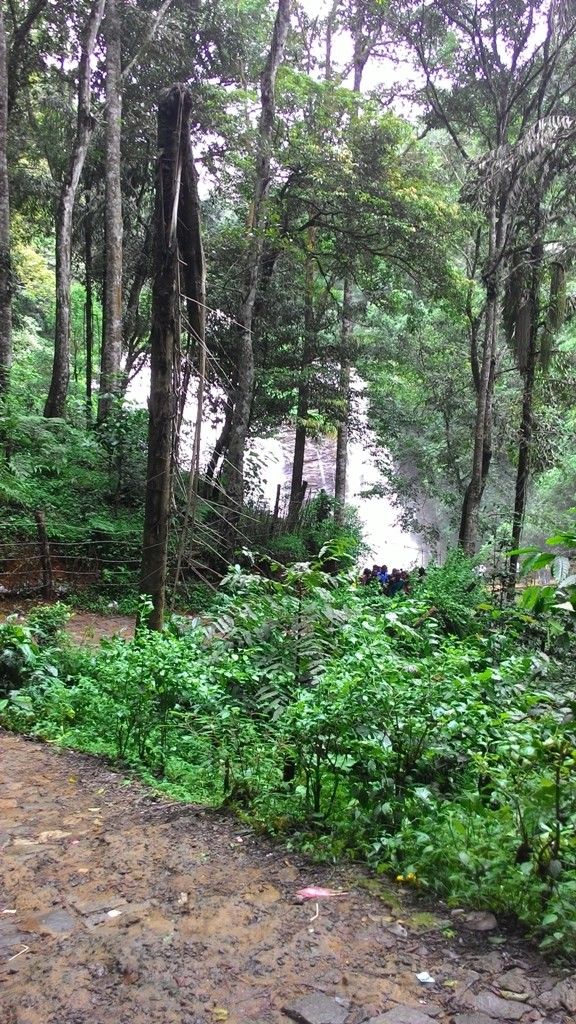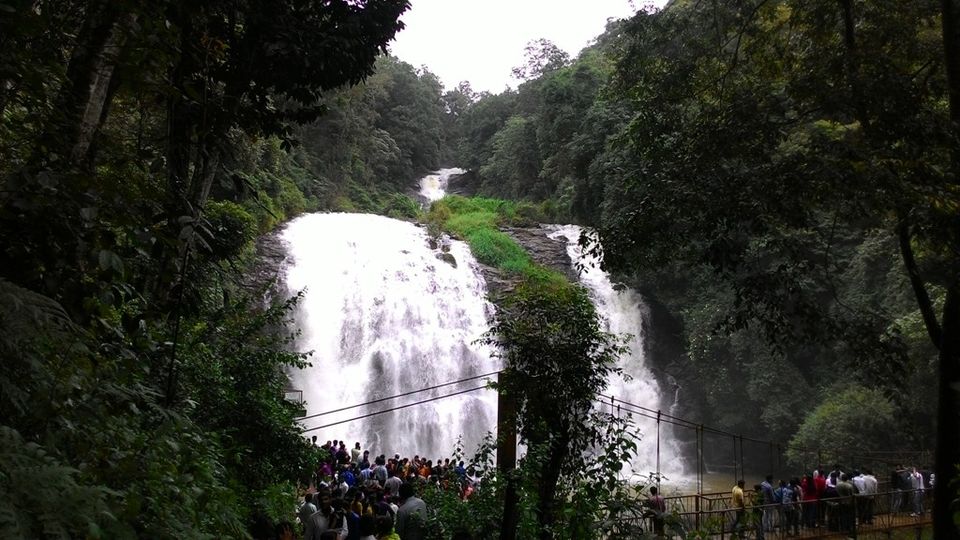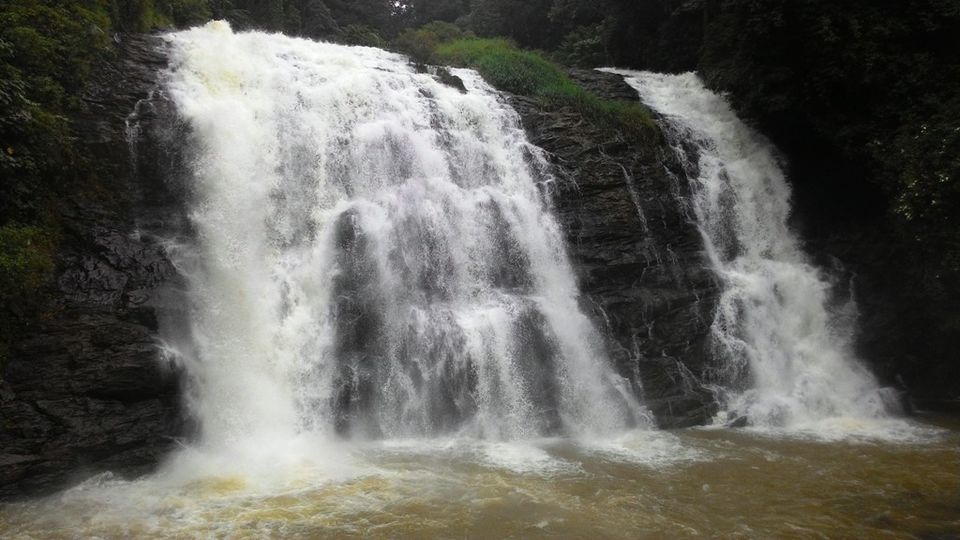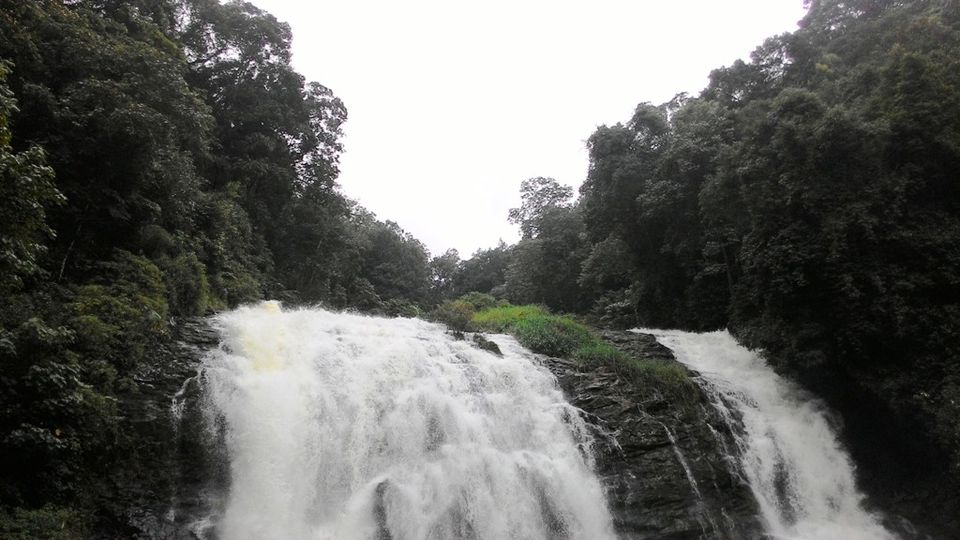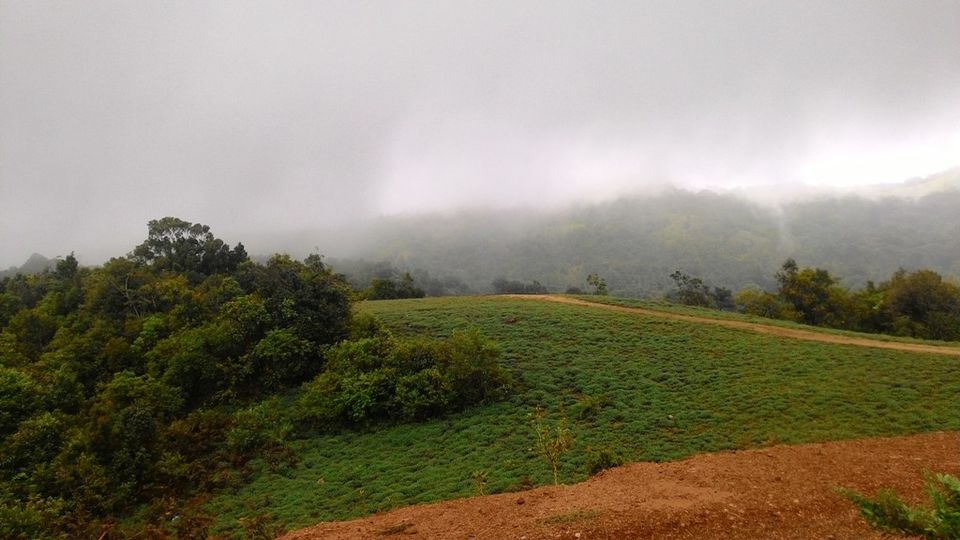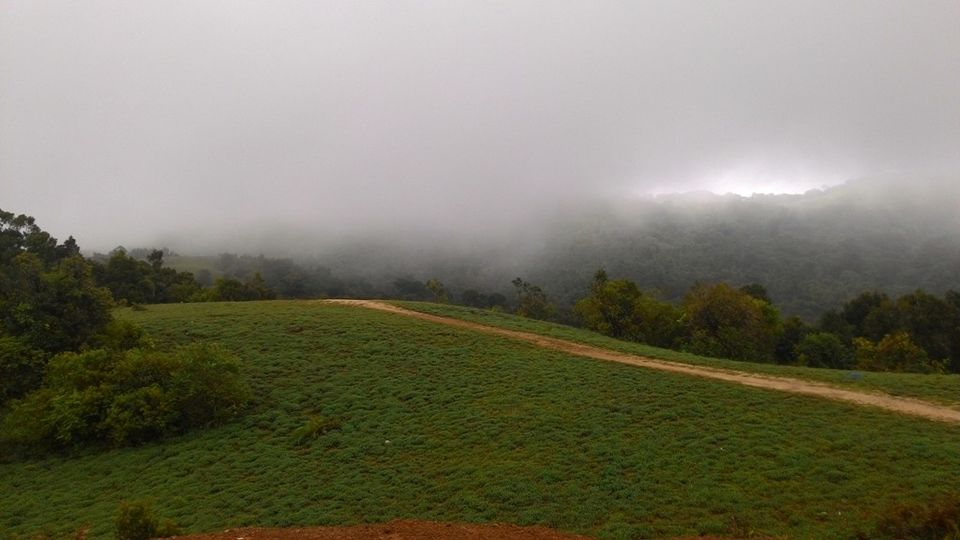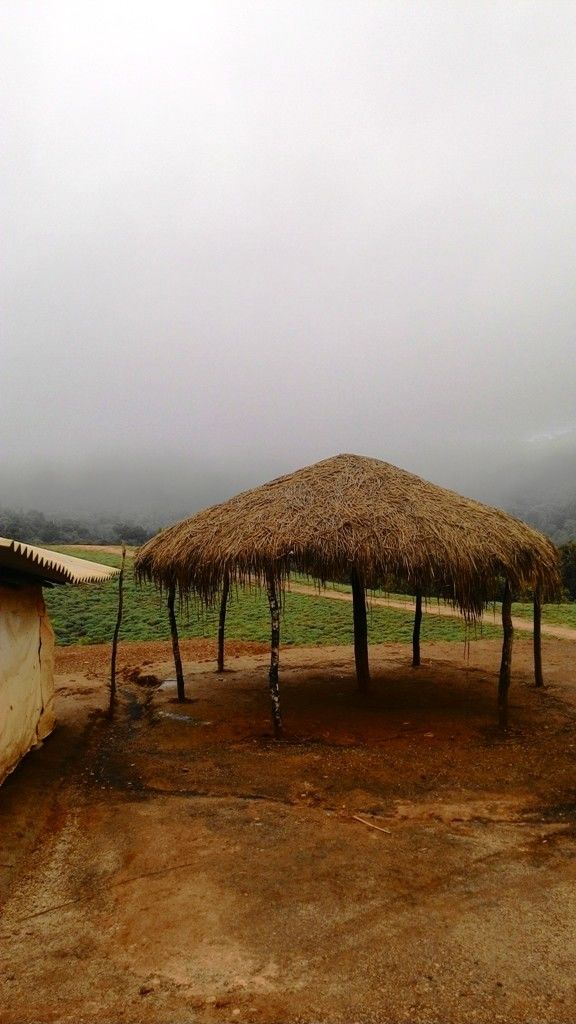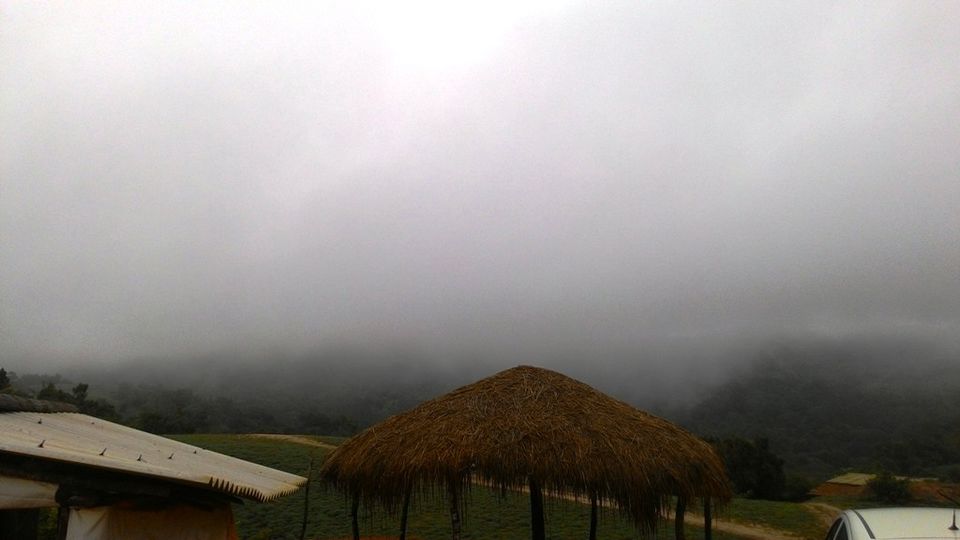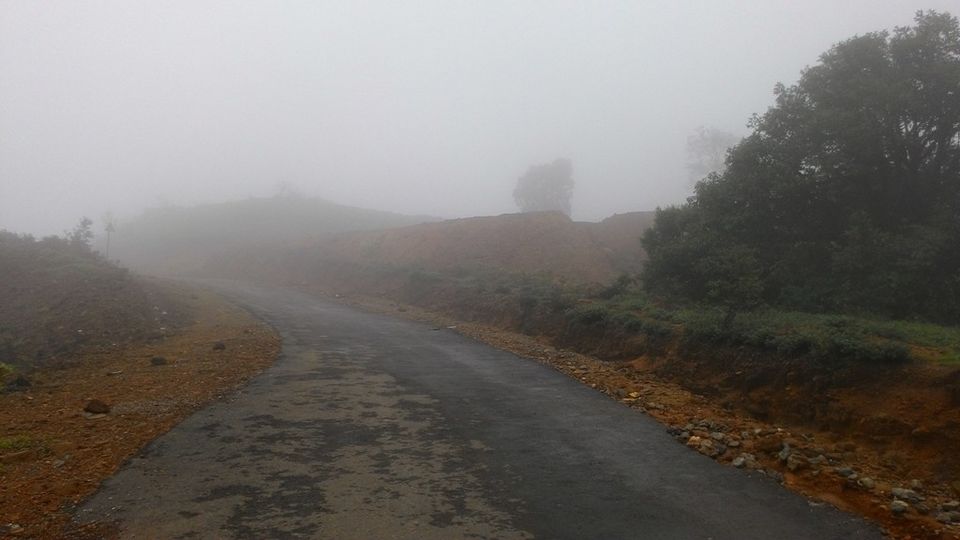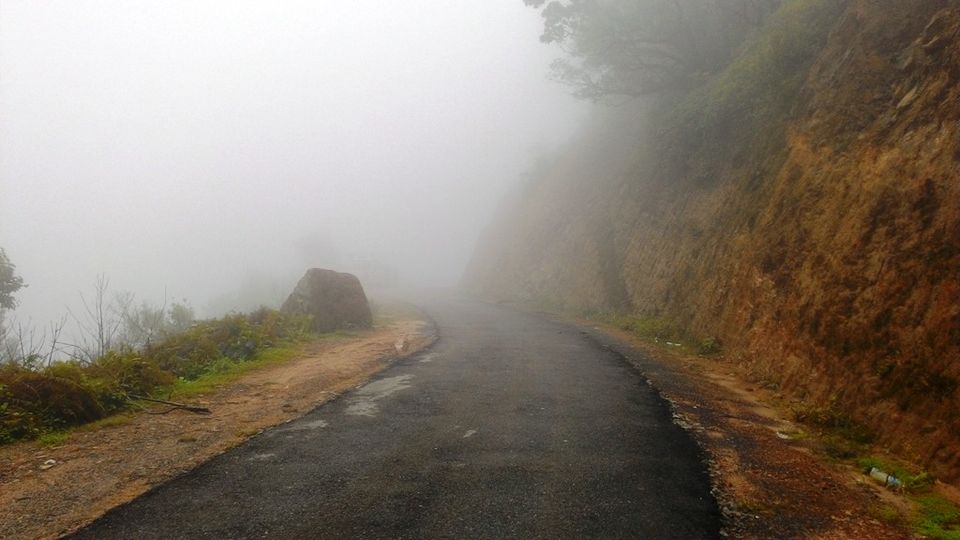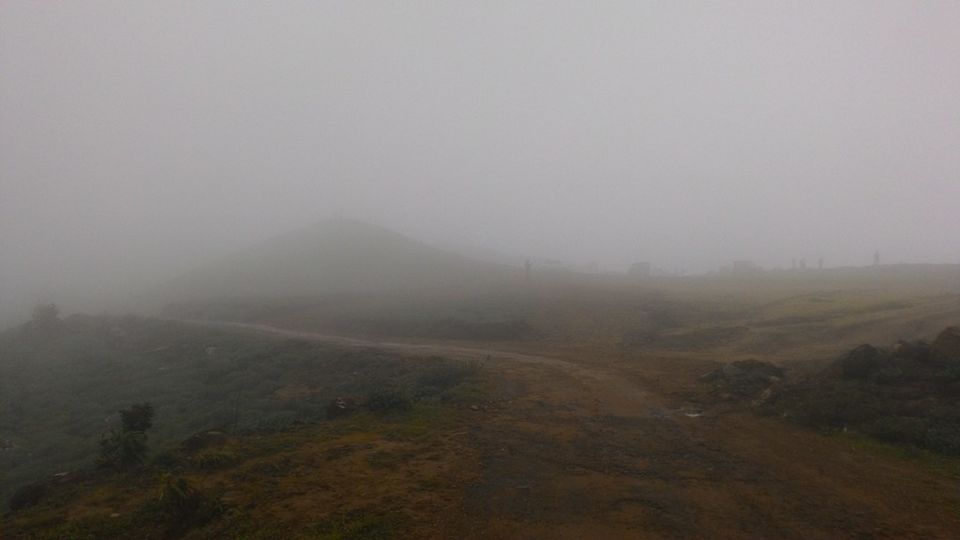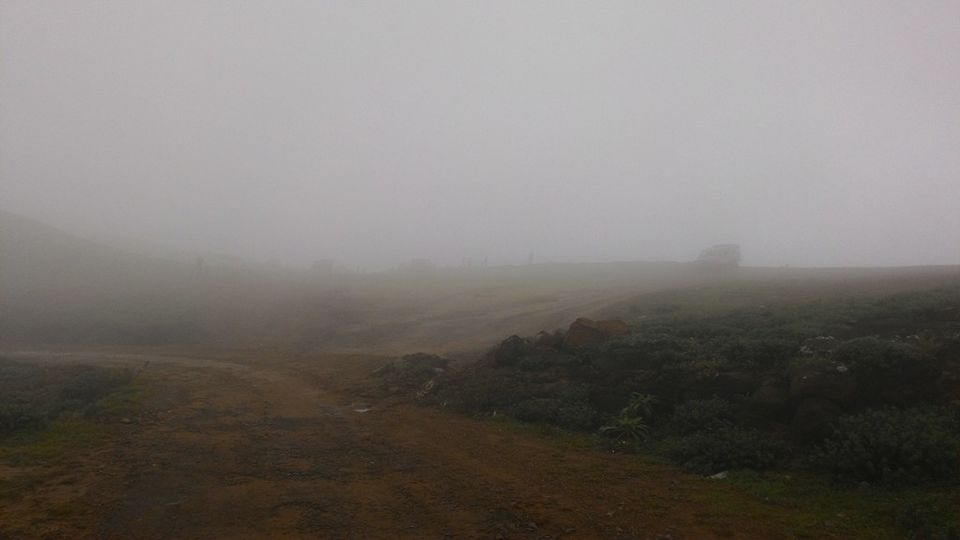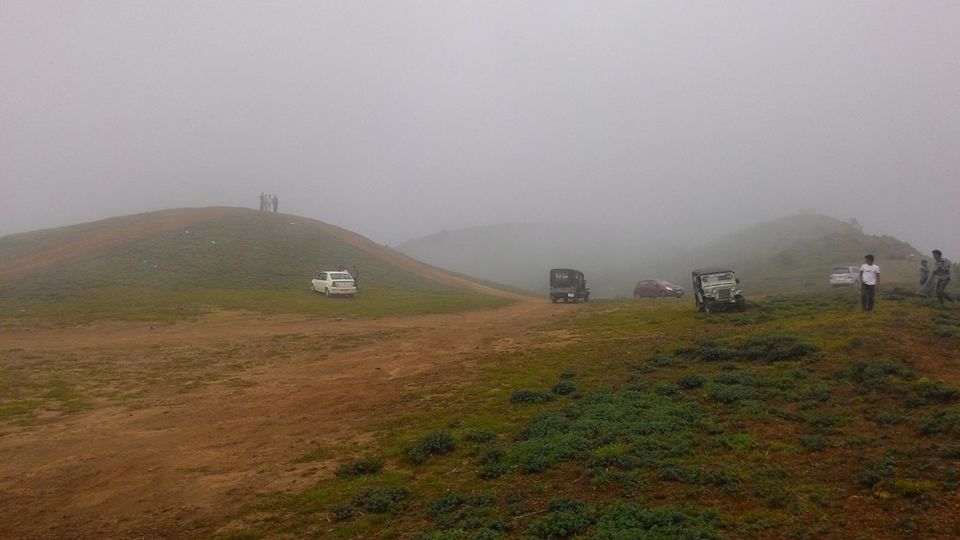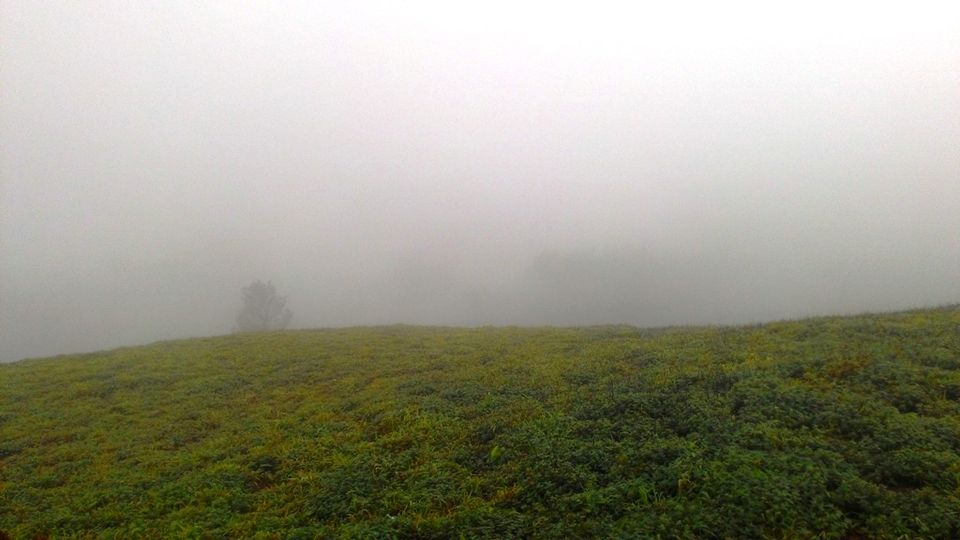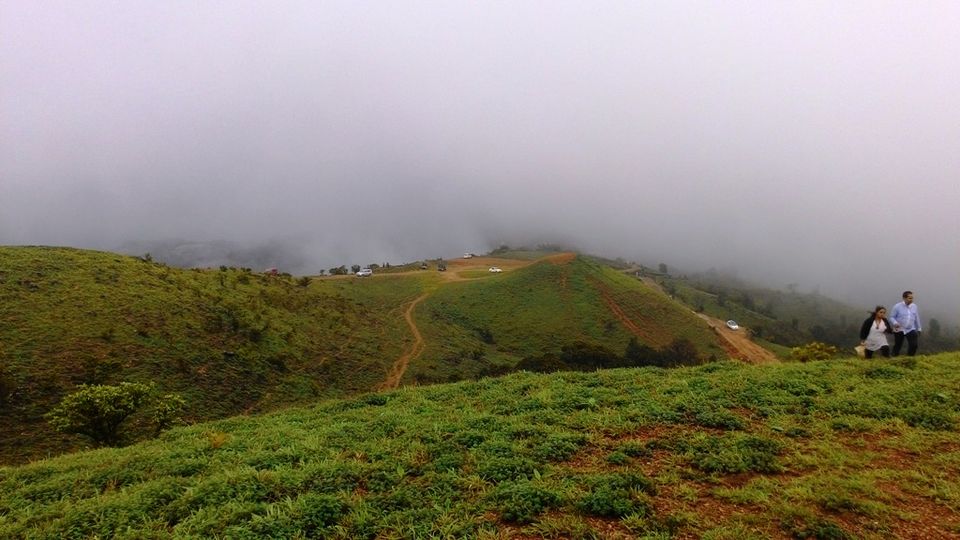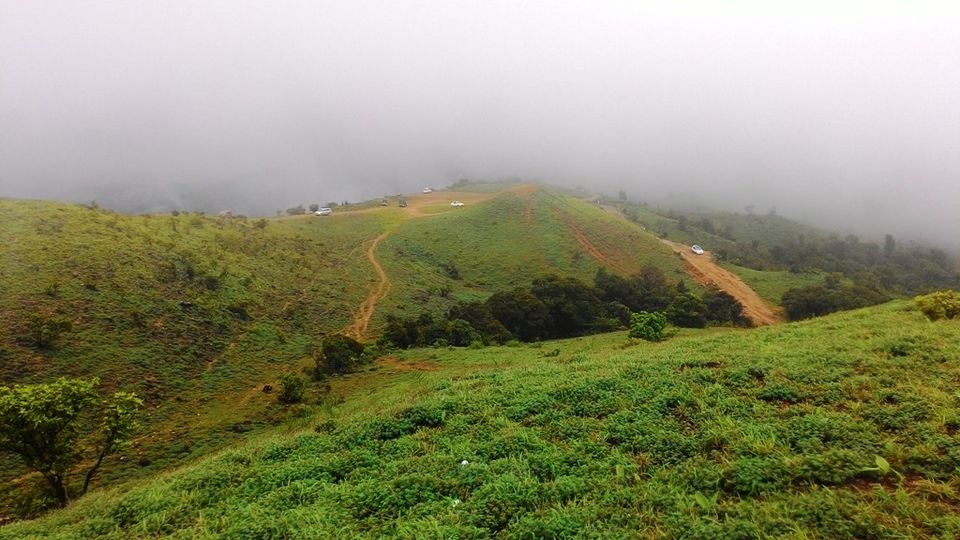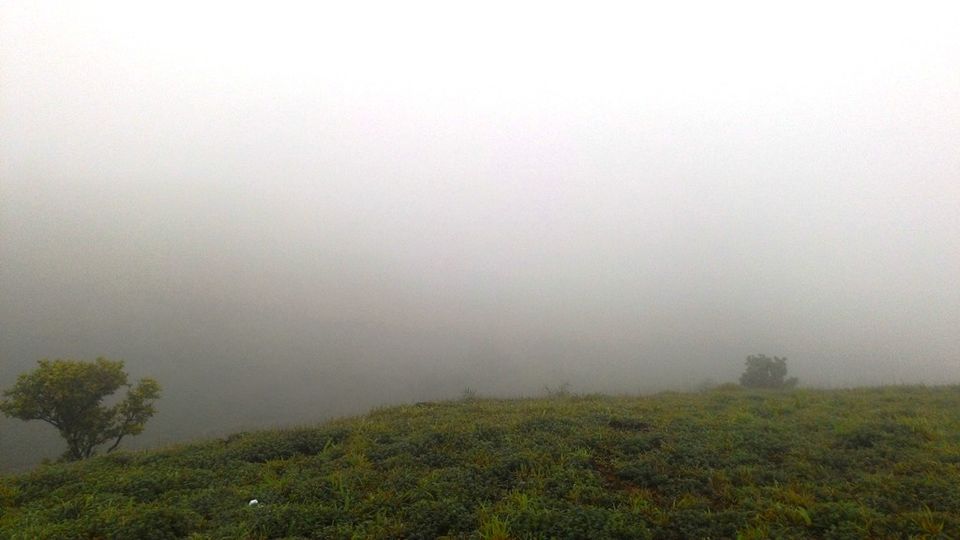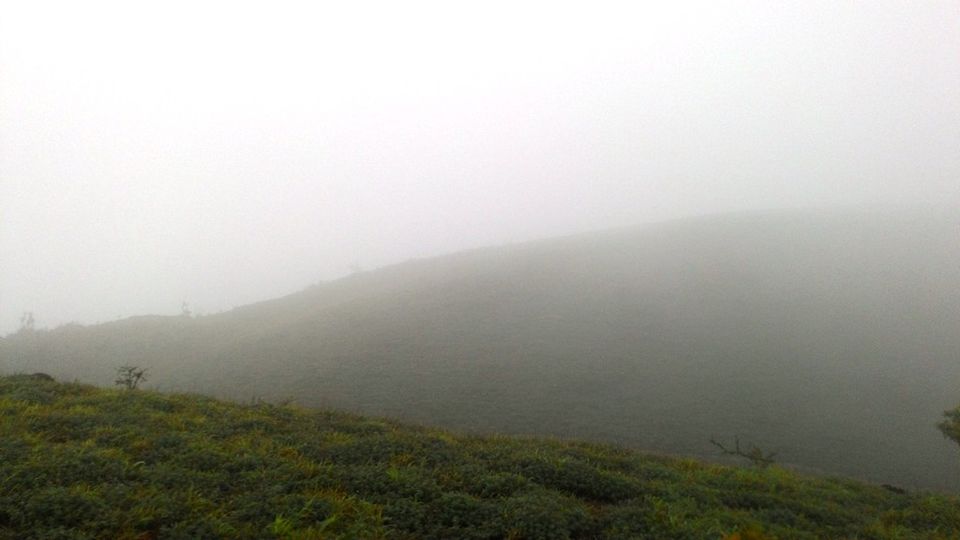 Since the time one of my customers had mentioned to me about Mandalpatti, I had been raring to visit the place. Largely unknown before and tucked away in a deeply forested area some 20 Kilometres from Madikeri Town, the place is slowly gaining popularity among tourists. Mandalpatti is basically a series of hillocks giving you a breathtaking 360 degree view of lush greenery. What adds to the beauty is the constant fog, slowly blown away by the strong wind, but instantly replaced by fresh fog. The fog is so dense that the visibility during Monsoons would be some 10-20 metres only!
Owing to a working Saturday and an undecided Sunday, I woke up rather late at 10. But I woke up with an itch to take the car for a trip. It had been 2 months since I had relocated to Sullya, and yet, I hadn't had the chance to drive much except for official purposes. With the decision to go ahead with the feeling, there was no doubt about my destination. I quickly packed a few things in my backpack, showered, and left for Madikeri Town after a quick breakfast.
Madikeri is 50 Kilometres from Sullya Town, and almost half of it Ghat road. Though nothing compared to the Ghat roads of Munnar, Wayanad, or Sholayar, it was a pleasant drive nevertheless. The road was in excellent condition except for very few places. I could cover the first 30 kilometres in fair speed, and I reached Madikeri Town in 1 hour 10 minutes. On the way, I had stopped at a small waterfalls, and that took 5 minutes.
Once in Madikeri, I decided to customary honours by visiting the Raja Seat. Raja Seat offers you a breathtaking view of the valley, and would make a good spot for viewing the sunrise and the sunset, as was done by the Raja in his time, and hence the name. The park is small, but you've walk ways leading to a small hillock for a better view. The downside was that while the entrance fee was only Rs 5/- per head, the parking fee was a whooping Rs 40/-! Outside Raja Seat is a children's park with a toy train in which adults too can take a short ride for a nominal Rs 20/-.
After having lunch at one of the restaurants in the town, I headed to Abbey Falls, which is a waterfalls located 6 Kms from the town. Finding the way to the road leading to falls through the narrow town alleys was a bit confusing, but the locals were really helpful. Mandalpatti is a diversion from the Madikeri - Abbey Falls road, some 2 kilometres before Abbey Falls. I had decided to visit Mandalpatti last since I wanted to spend maximum time there. So, first, I took the road to Abbey Falls.
A short trek from the parking area would take you to the falls. Since the Monsoons had gained strength, the flow in the falls was strong. There is a viewing area, and the entry into the waterfalls is blocked by barricades. So, have no hopes of bathing in the water. There is also a hanging bridge near the falls for a better view. Stand on that, and you'll be constantly sprayed with water owing to the wind.
The diversion to Mandalpatti is a bit hard to find to due the lack of a properly visible board in English. The road forks into a Y, and the right road takes you to Mandalpatti. You can identify it from a series of parked Mahindra Jeeps. The drivers standing there might stop you, and tell you that your vehicle will not go to Mandalpatti, and that you can hire their jeep for something around 1500-2000 rupees. Well, this is a farce. All vehicles will go for a further 15 kilometres till the start of the hillocks. It's up to you to hire a jeep from there, based on your requirements. So, you can waive their offers away and continue the journey.
The road to Mandalpatti was mostly deserted, and covered by dense greenery on either side. The route is sparsely inhabited and it might seek like you've lost your way at some point. The road, though narrow, was in fairly good condition except for certain areas. You'll know you're about to reach Mandalpatti some 1 kilometre before itself because of the fog on the road!
Once you reach there, you've to pay 20 rupees as parking fees. You can either park your vehicle there, and hire a jeep for about 500-700 rupees for a 5 kilometres drive into the hillocks. If you're not up to it, you can take the vehicle inside and park it some 300 metres inside the area at the bottom of the hillock. By then, you'll be covered by fog, and the wind will be strong. You can even choose to trek the whole 5 kilomtres if you want to and can.
You can alight at the foothills and start climbing from one hillock to another. I decided to walk since I was alone, and didn't want to hire the jeep. Once there, I realized that my trip was paid for by the sheer experience of being there. It was heaven! You're covered by mist that's is constantly swept away by strong, chilling wind. And you can feel fresh air hitting the walls of your lungs. No words can express what I felt at that moment. If at all one word was required, it would be ZEN. All the stress from the long week, and the quarterly closing pressure was swept away by the wind along with the mist. I was at peace with myself.
After spending some time there, I was ready to head back to Sullya. I reached Madikeri town by 5 PM. The drive from Madikeri to Sullya took 55 minutes, and I was home by 6.
One thing I'm sure of is that I'll be going back to Mandalpatti soon.
Trip Summary:
Total Distance covered: 145 KilometresVehicle: My VW Polo PetrolCost: Rs 1000 on fuel (not all of it was used.), about Rs 150 on various parking fees and entry fees, Rs 100 on lunch and tea.Total time spent on trip: 7 hours
My usual checklist and cautions on roadtrips apply here too; more so since it is the Monsoon:
* Get your vehicle serviced before the trip. Else, check the Tyre pressure, headlights, wiper, horn, and engine and car fluid levels. It's also a good idea to fill your wiper wash liquid since you might require it a lot during the Monsoons.
* Fill your car with sufficient petrol before you leave. My golden rule is fill it sufficiently to cover the entire trip at the beginning itself.
* Keep sufficient liquid cash to meet the expenses and any exigencies.
* Be careful about the water you drink. It's always better to carry your own, or go for branded mineral water.
* Don't drink and drive.
* It might be frustrating to be caught behind heavy trucks or slow moving buses on ghat road. Don't be impatient, or resort to harsh overtaking. Have patience.
* Do not litter.
Have a great trip!
Frequent Searches Leading To This Page:-
monsoon road trip in karnataka, monsoon road trips in western ghats, Karnataka Monsoon Road Trip, monsoon holiday tour in karnataka, Karnataka coastal road trip