Hello everyone, today I am taking you guys to an amazing place called "BOLZANO", situated in northern Italy. journey that leaves cherished moments of life. place with stunning nature, an excellent panoramic view. Interestingly the city also achieved as the 1st Best quality of living life in Italy. Well geographically, It is surrounded on three sides by mountains and opens to the south to flood plain that is intensively cultivated with vineyards, fruits, and vegetables.
Bolzano is sheltered from cold north winds, surrounding mountains in consequence is both an agricultural and a wonderful tourist center. Tourist and health resorts noted for its Alpine scenery and mild climate, have lot to go. shall we ?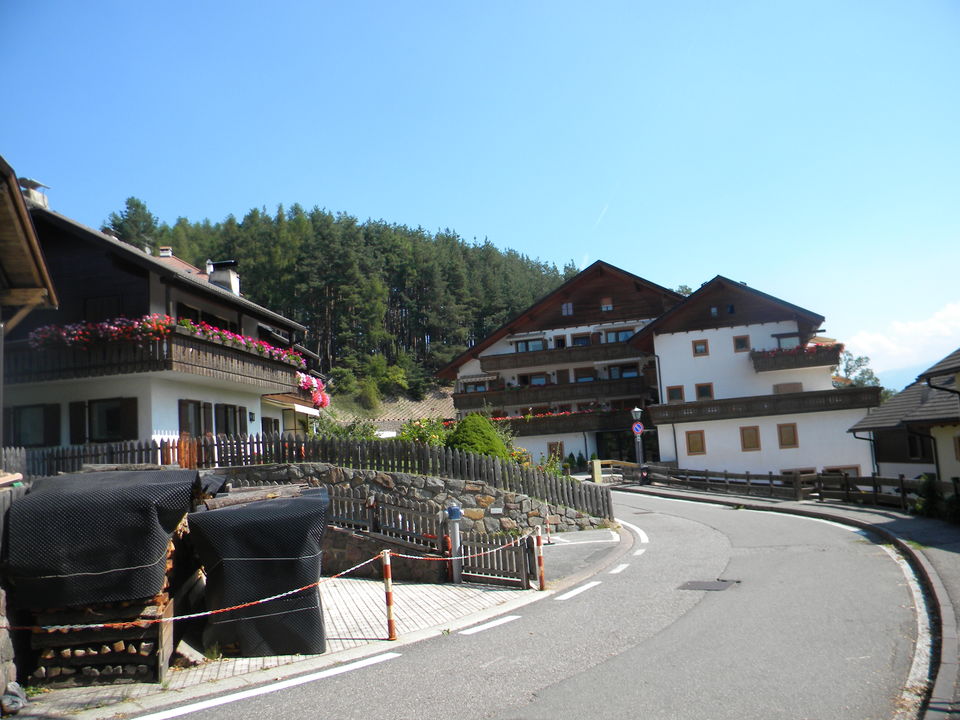 About Bolzano:
Capital city of province of South Tyrol in northern Italy. Is situated at the confluence of the rivers Isarco/Eisack and Adige, in a valley basin at an elevation of 870 ft/265 m above sea level with the Dolomite's in the background (Trecking in the Dolomites and for visiting is also can give you memorable instances in life).
Bolzano also lies at the confluence of two of Europe's great languages and cultures – German and Italian, the language of Goethe and Dante. Since time immemorial it has been a transit town for travelers between the north Germany and Italy.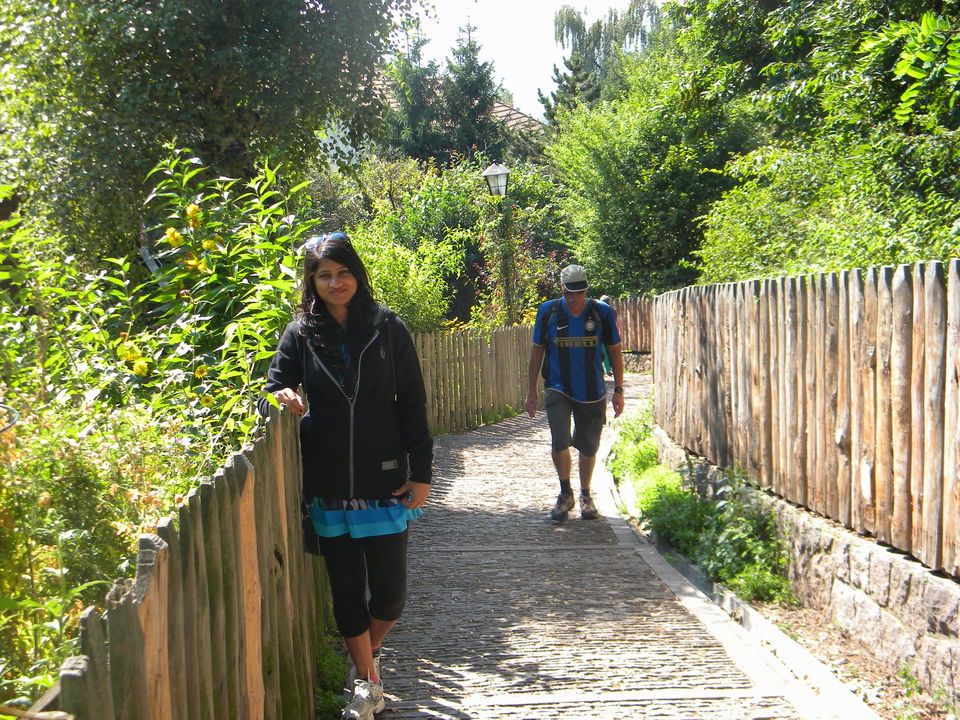 Bolzano's geographical location has made it an important trading town and a center for tourism. The town abounds with restaurants offering the very best from the Italian and Austrian culinary traditions. Bolzano is also popular far and wide for its numerous boutiques, delicatessens and markets. A saunter through the town reveals its rich culture, its museums, castles,and historical stately buildings. In short, a town and its environs steeped in history.
A tourist and commercial center, Bolzano has electrometallurgical and engineering industries and manufactures vehicles and textiles. Other industries include wine making and the processing of fruits and other food products grown in the adjacent floodplain.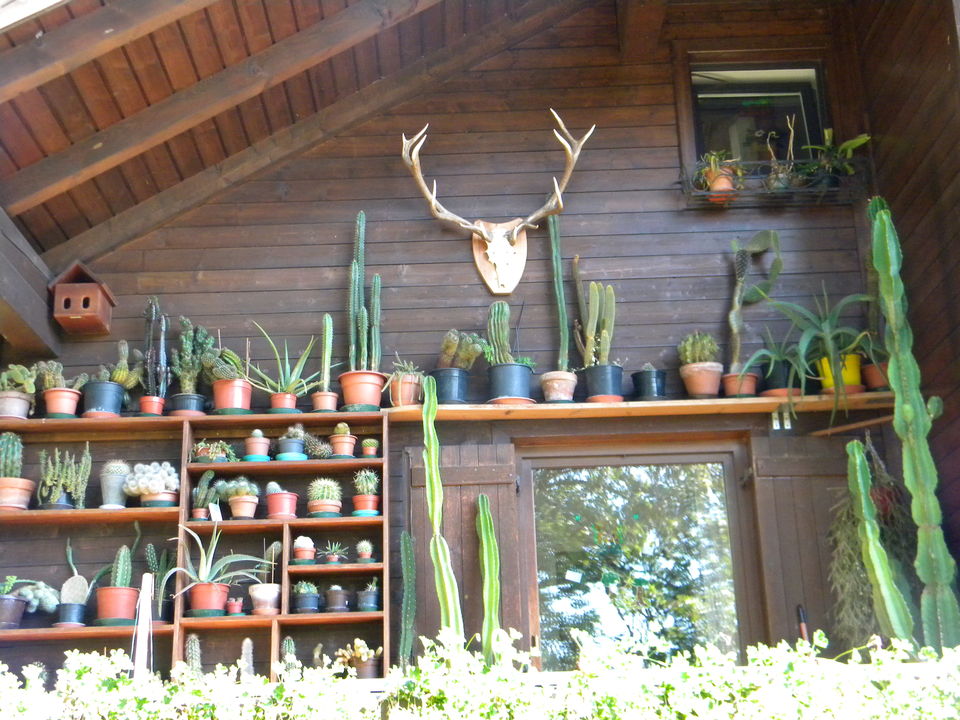 Places to visit:
South Tyrol Museum of Archaeology:
Archaeological museum, It is the home of the preserved body of "Otzi the ice man". The museum was specifically established in 1998 to house "Ötzi", a well-preserved natural mummy of a man from about 3300 BC (53 centuries ago). This is the world's oldest natural human mummy, a wet mummy, as opposed to mummies preserved by dry conditions in a desert environment. It has offered an unprecedented view of Chalcolithic (copper age) European culture. The world's oldest complete copper age axe was found among his extensive equipment which also comprised a rather complex fire lighting kit and a quiver loaded with twelve arrows, only two of which were finished, clothing and aflint knife complete with its sheath.
The monument was inaugurated on 12 July 1928 by King VICTOR EMMANUEL III.
The inscription, referring to Roman Imperial History, was seen as provocative by many German-speaking people living in the province of South-Tyrol. On the day of the inauguration there was a counter-demonstration with 10,000 people in Innsbruk. Today, the monument still is a focal point of the tensions between the Italian and German speaking communities in Bolzano, and it is fenced off to protect it from defacement.
White - Water Rafting in the upper part of the Eisack Valley:
a beautiful valley view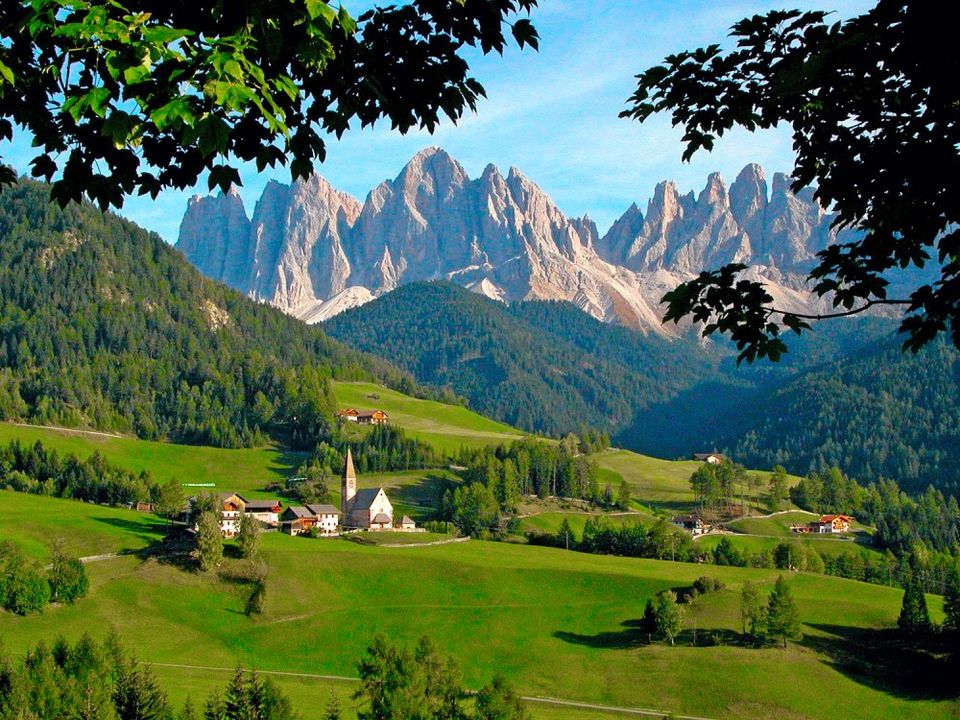 The River Eisack in South Tyrol has lots to offer: due to its high range of levels of difficulty, white-water rafting and kayaking races on national and international level are held each year on the Eisack. As soon as the river gets a bit narrower and the drops steeper, when rocks and boulders block your way and you can feel the force of waves on high-volume river parts – that's when it's time for an adventure, white-water rafting levels 2-3.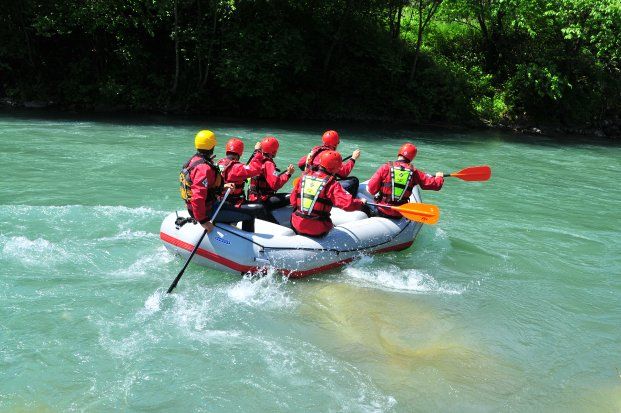 Quick reactions and the interplay of strength and skill turn the trip into a wild and adventurous experience.
Tour length: 7 km
Tour start: WE, THU, SA, SU 9:30am at Raftbase, Issinger Weiher )
Included: transfer, equipment, 1 guide, safety instructions, admission to Natural swimming lake Issinger Weiher, white-water rafting diploma, 1 beverage
Age: min. 9 years old when accompanied by an adult
Price: 62 € (9-15 years 52 €)
Natural Earth Pyramida: Renon Plateau:
How old are the earth pyramids? ...25.000 years!
Europe's tallest and most perfectly shaped earth pyramids are to be found on the Renon mountain in several locations: in the gorge of the Finsterbach creek between Longomoso and Monte di Mezzo, in the Katzenbach-creek gorge below Soprabolzano, and in the gorge of Gasters in Auna di Sotto. Earth pyramids consist of cone-shaped pillars formed by deposited clay and a boulder on top - they often form rather bizarre shapes, and tend to be shrouded in mystery. But there is an explanation for their existence. Earth pillars started forming from moraine clay soil left behind after the last Ice Age when the glaciers of the Valle d'Isarco covering the valley melted away. In dry condition the soil is hard as stone, but, as soon as it rains, it turns into a soft muddy mass, starts sliding, and so forms 10 to 15-meter-steep slopes. Through additional rainfall, these slopes will erode. However, where there are rocks in the muddy mass, the clay soil underneath these rocks stays protected from the rain. So, while the surrounding material is continually carried off with the weather, the protected pillars literally rise out of the ground to form majestic earth pyramids.renon_pyramids_2_0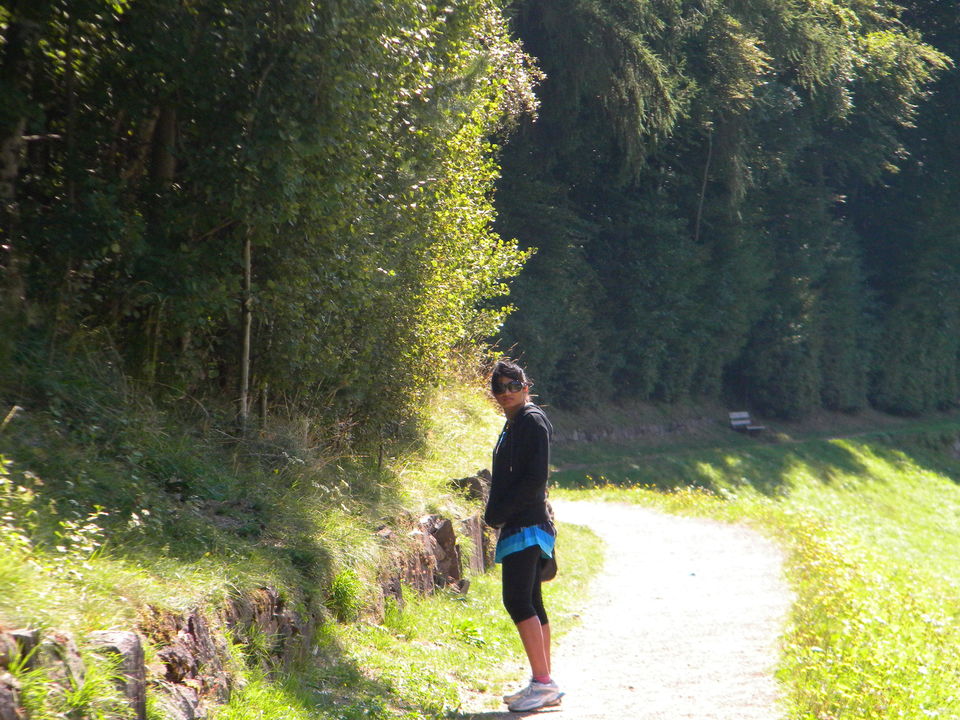 It's hard to tell how long the formation of a full-blown earth pyramid actually takes, simply because it depends on too many factors. It's just as difficult to assert how old an earth pyramid might be or can get. What we can say for certain though is that the biggest and prettiest ones develop over the timespan of thousands of years. Once the boulder falls from its peak, an earth pyramid quickly bites the dust. When this happens, the material below is naked, exposed to the rain, and the pillar shrinks with every rainfall. While one earth pyramid vanishes through this process, a bit further up the slope the next one comes to life. The earth pyramids are found in three valleys on the Renon, the Finsterbach between Longomoso and Maria Assunta, in the Katzenbach valley below Soprabolzano and in the Gastererbach valley near Auna di Sotto.
How to reach Renon natural earth pyramids:
First of all by a cable car to Sopra bolzano, then taking the olde-worlde narrow track railway across the Renon high plateau, finally to marvel at the famous obelisks of red earth and rocks at Longomoso, the earth pyramids. Bozen Tourist Office Waltherplatz 8 (+39 0471 307000, info@bolzano-bozen.it
It is co-connected very well from Italy and Germany: For more info here you go: http://www.bolzano-bozen.it/en/how-to-get-to.htm
#bolzano #naturalearthpyramids #italytourism #placestovisit #traveldiaries #loveitaly #whitewaterrafting