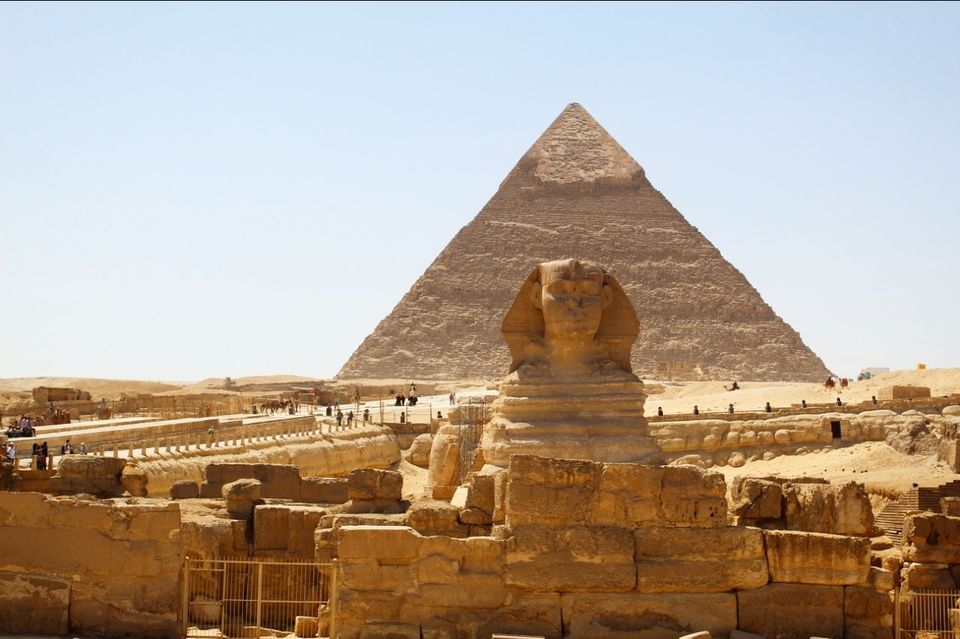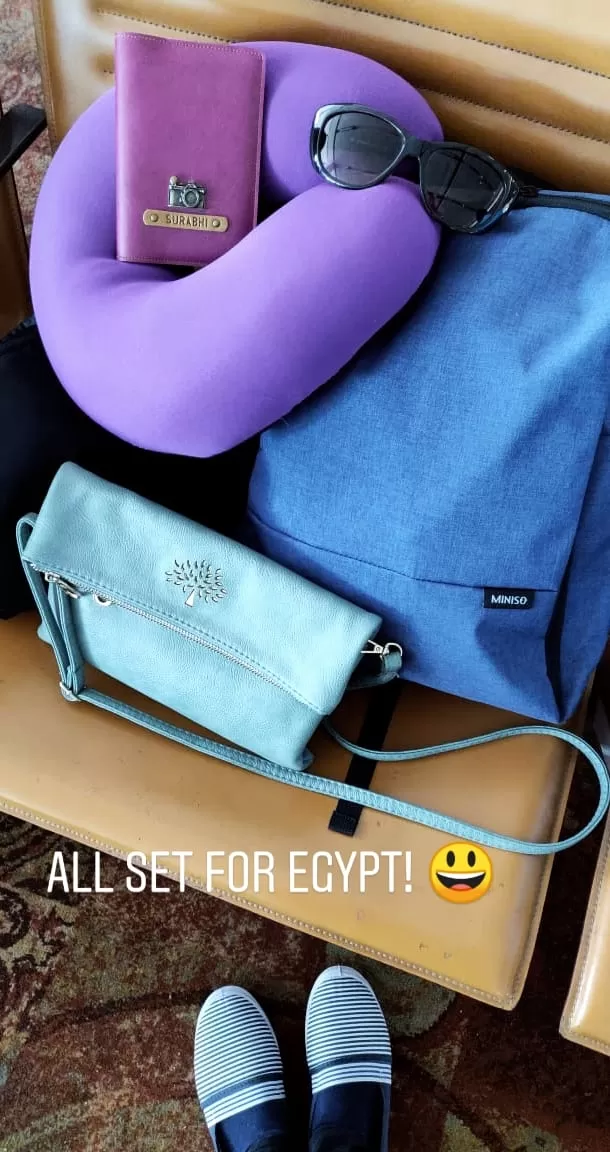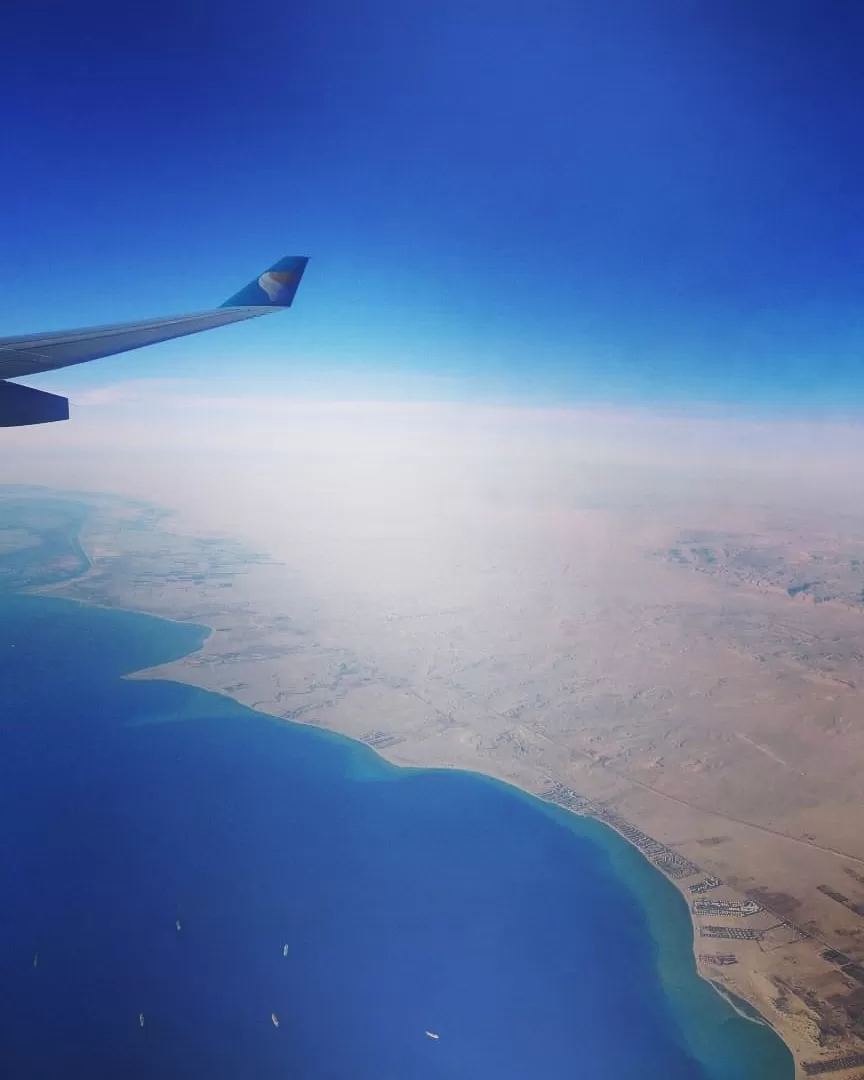 (1)Preparing to see the pyramids today but before that look at this breathtaking view of the Nile from my accommodation!
(2)Pyramids - Anyone who loves history and architecture, the beautiful and magnificent pyramids at Giza are definitely worth a visit. The decades old structures will leave you in awwe of the beautiful architecture. You'll keep thinking how did one manage to build these magnificent structures so many years ago when weren't many tools and facilities.
And the stories of how the kings and their nobles prepared for after life will make you wonder about life after death.
(3) Going inside the pyramids - Well if you have gone this far to see the pyramids, might as well step inside the marvel. The narrow and low ceiling paths to the middle of pyramids are fun to climb. No, you'll not find mummies in there but it feels good to be inside a pyramid.
PS: If you are claustrophobic, don't worry - you'll be fine. Just go for the smaller pyramid and at a time when there are not many tourists.
(4) Sphinx - Situated very close to the pyramids is the sphinx of the king (I keep forgetting their names). It's amazing to see this sphinx in real as you would have seen its picture quite a lot. The more closely you look at it, the more you wish you could go back in time when the Sphinx was complete and colored. Must have looked stunning some thousands of years ago. Along with a sphinx is a small temple made of magnificent pieces of limestone and other rocks.
(5) Felucca Rides - Half a day is enough for the pyramids and sphinx, so I spent the evening doing the very beautiful Felucca Ride. The boats are beautiful and a ride in the river Nile is really refreshing. The view in the evening is amazing because of the lights. If possible, go on a Friday night. You'll see a lot of locals dancing and partying at the Feluccas!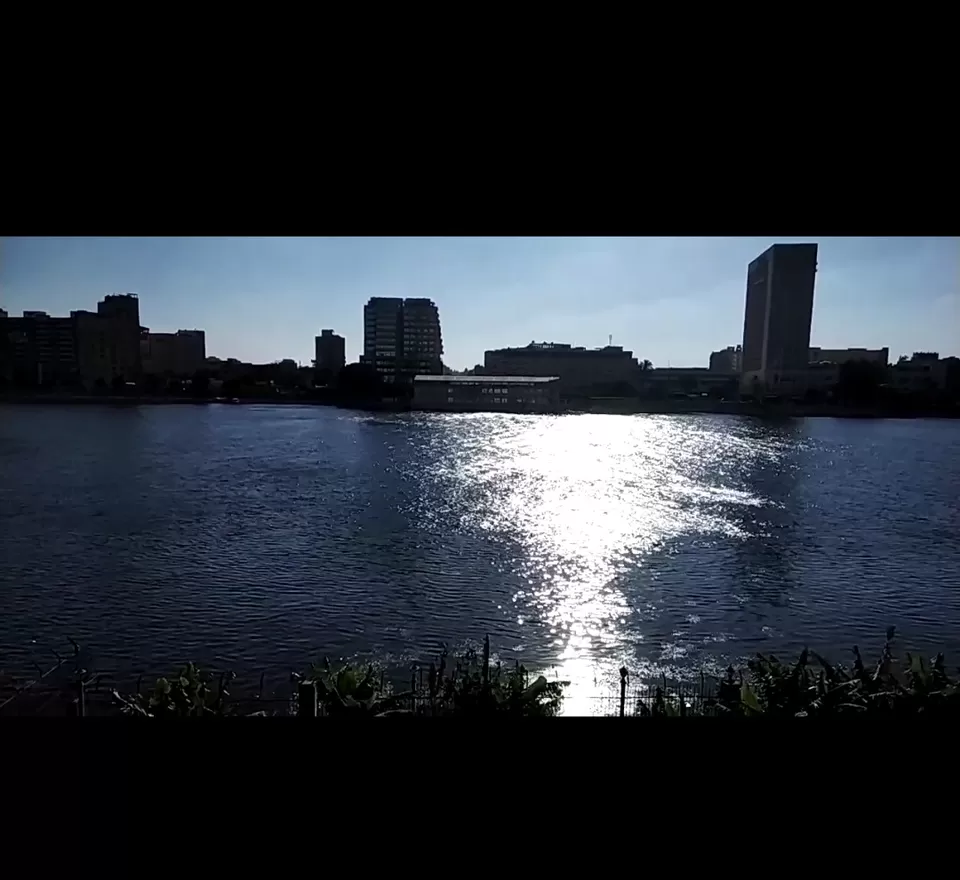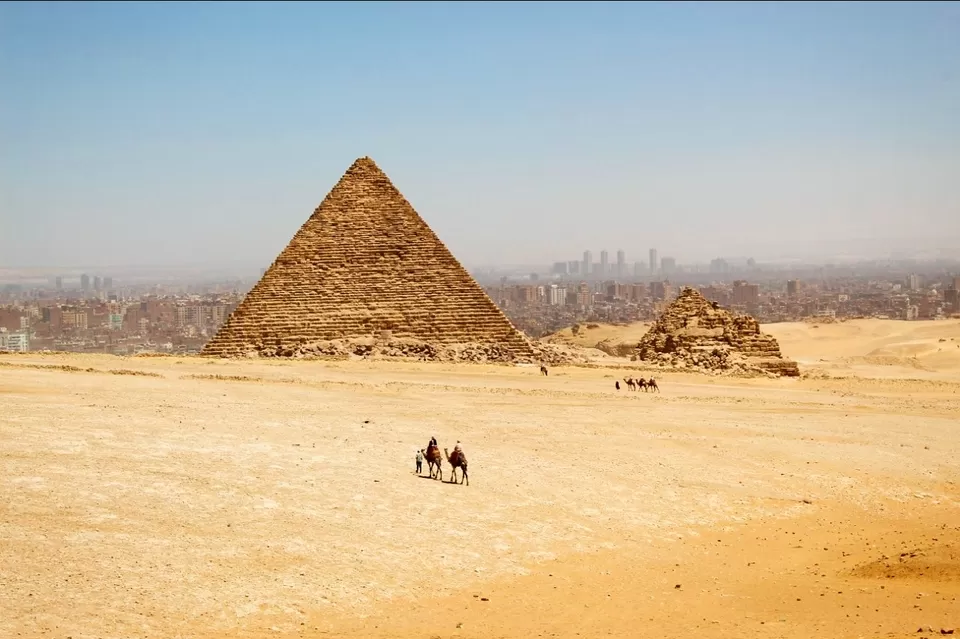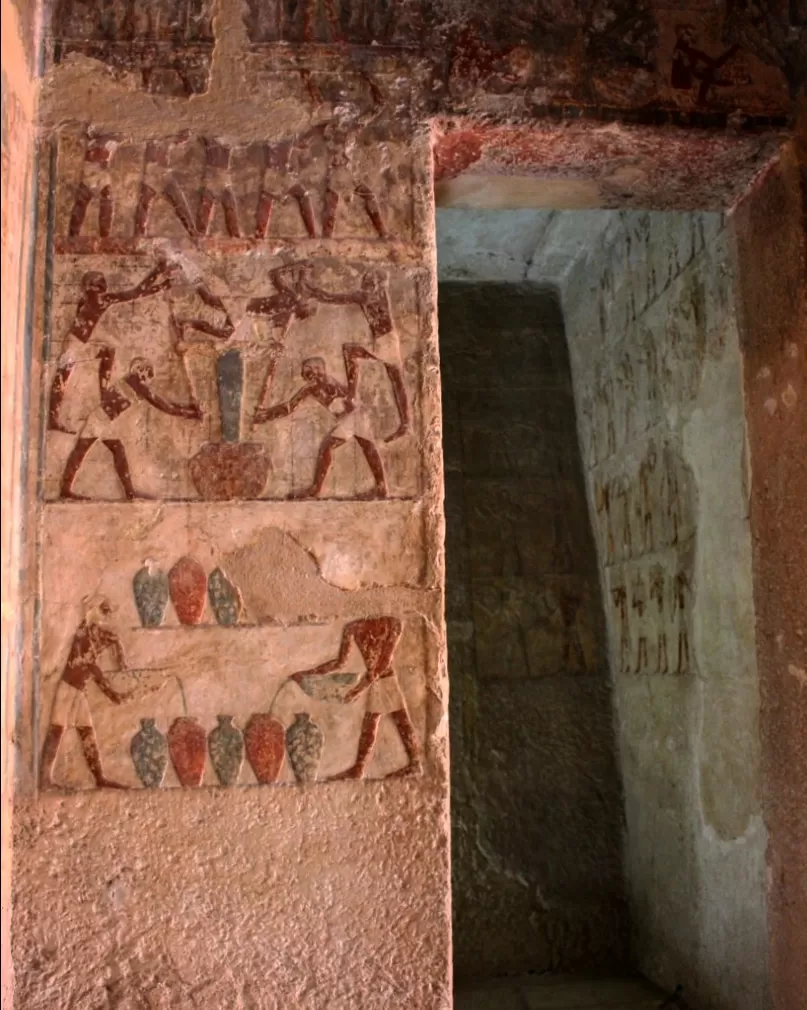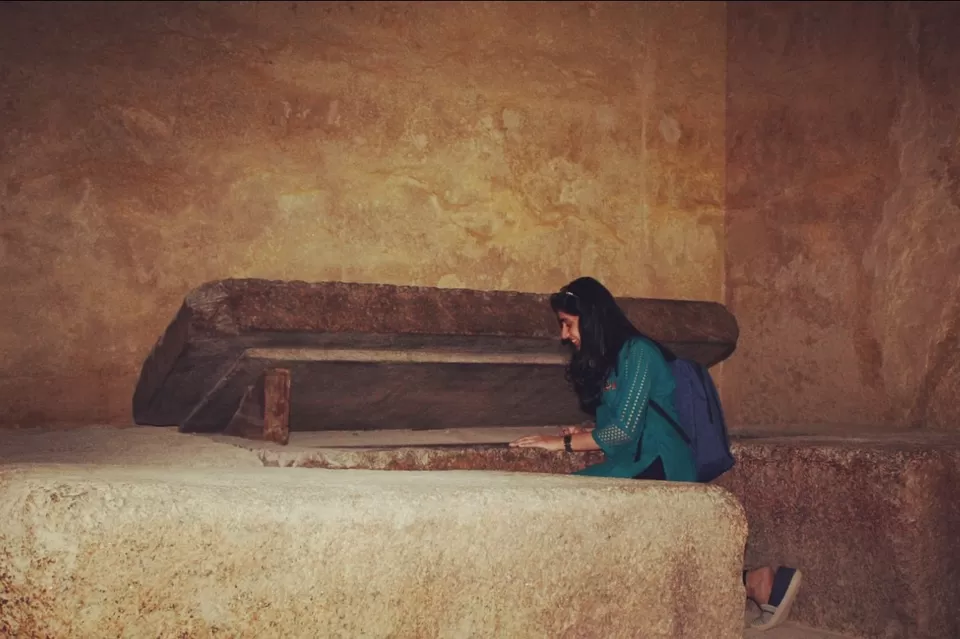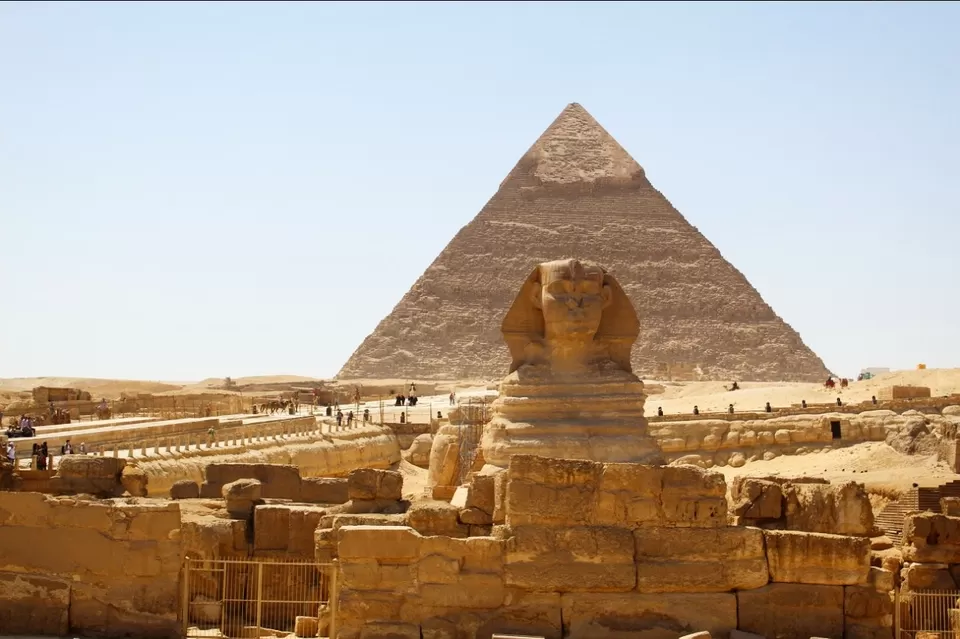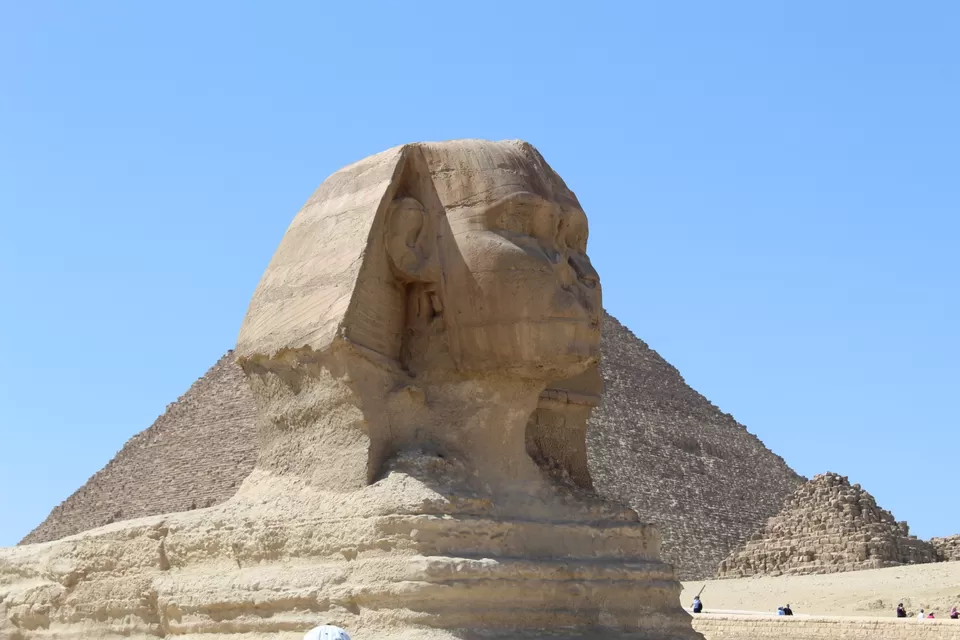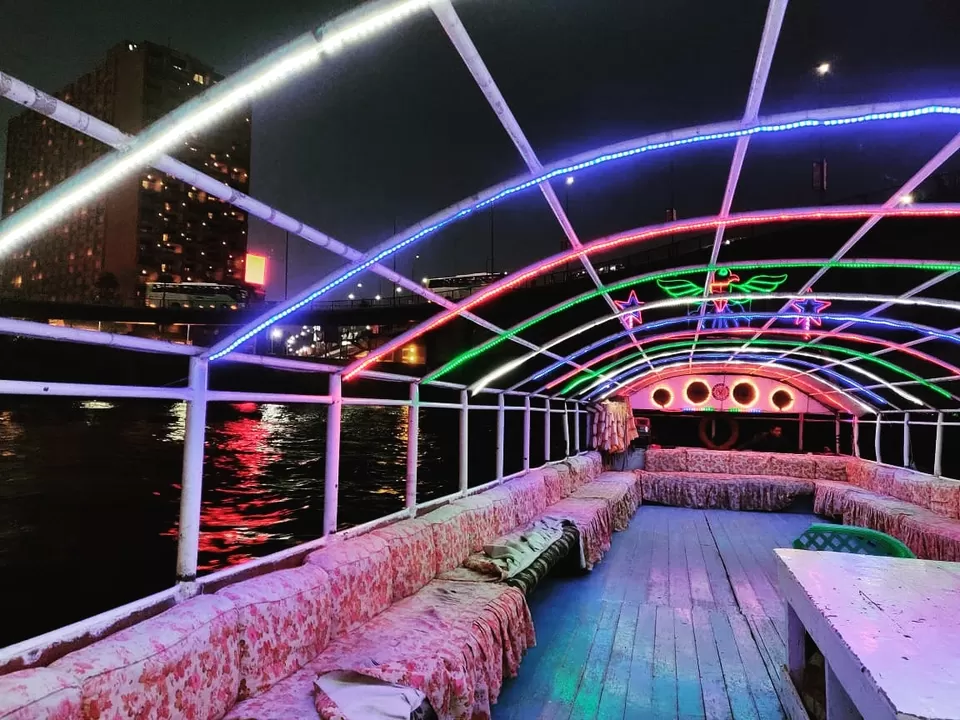 If you love museums, history and/or sitting by the sea, Alexandria is the place for you. This beautiful ancient city has so much to see that I wished I could stay there for a day or two more.
I just did a day road trip from Cairo and back but if you have time, I'd suggest you stay for atleast 2 complete days.
In the first half I visited two amazing museums -
(1) Alexandria National Museum - Small but amazing collection. This is where I saw my first mummy (and they allow you to click pictures also!)
(2) Royal Museum of Jewelry - This place is sure to make you feel - damn so much gold and diamonds. Gives a good peek into the royal life.
In the second half I covered Citadel (a fort with a breathtaking view of the Mediterranean Sea) and the exceptionally amazing library - Bibliotheca. While I spent not more than an hour at each of these, one can spend half a day at every location, specially the library!
Also, a walk by the Mediterranean is a must. Those who have visited Mumbai will surely get reminded of Marine Drive.
What I missed - Ride on the tram (the local train), trying local cuisine, visiting ancient Egyptian/Greek palaces, tombs and mosques!
PS: The traffic in Cairo and Alexandria is terrible. Be prepared for hours of sitting in the car, specially on weekdays.
PPS: If your knowledge of Egyptian history isn't great, might as well read up a few things before visiting the town. First reading about it and then experiencing things and seeing remains from the past enriches the visit.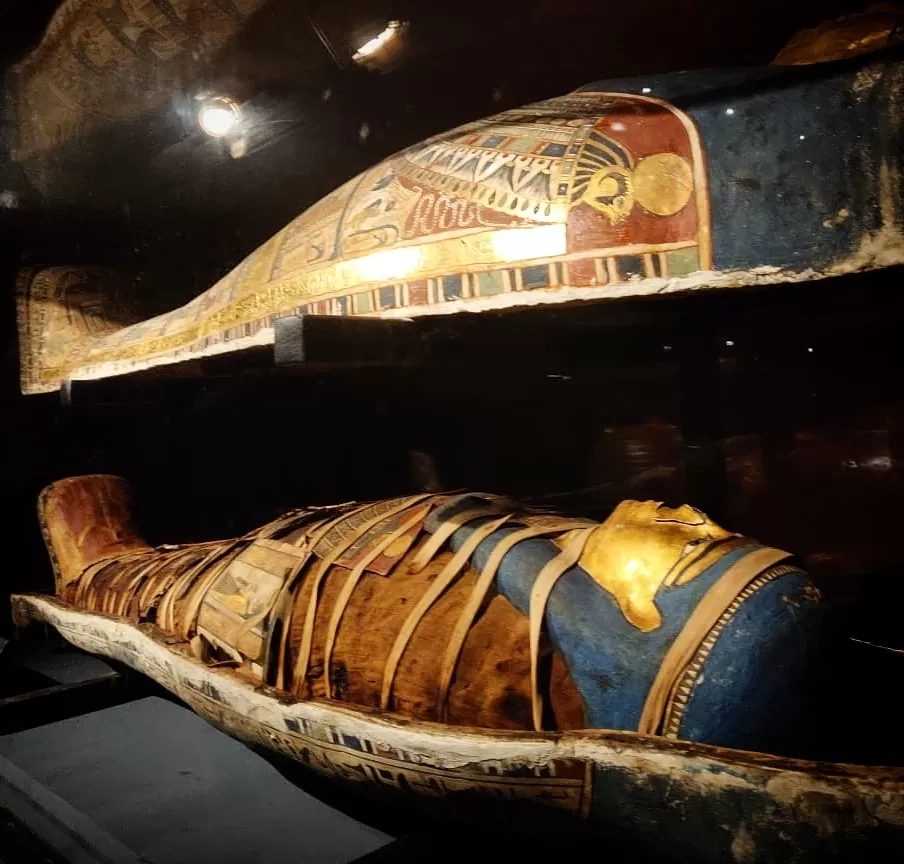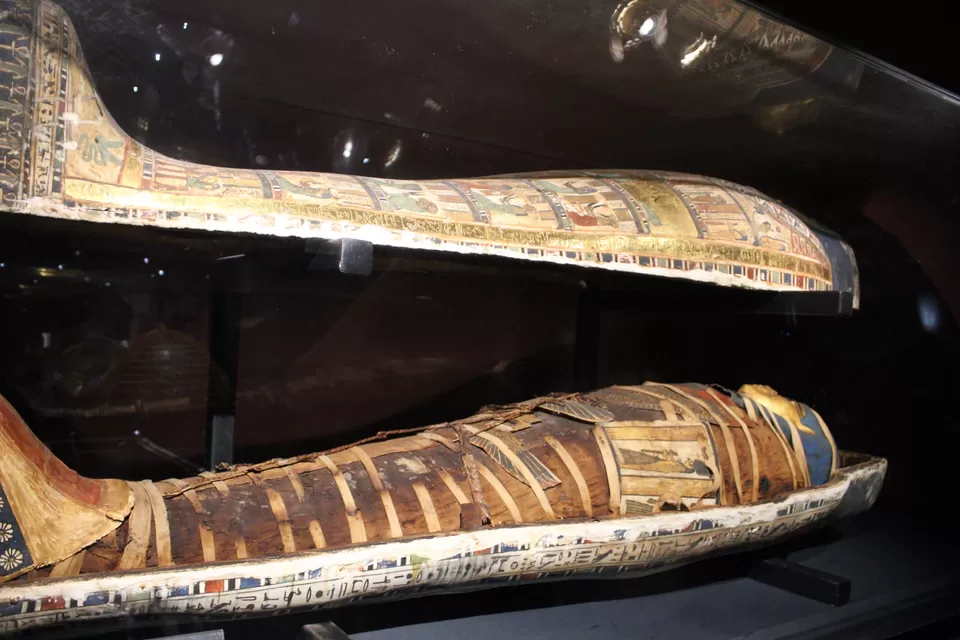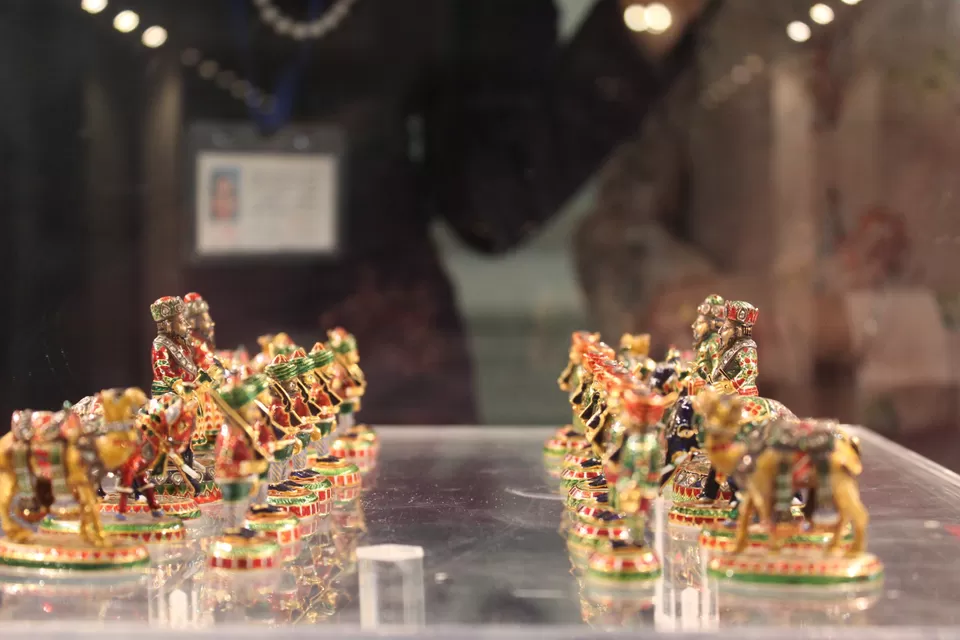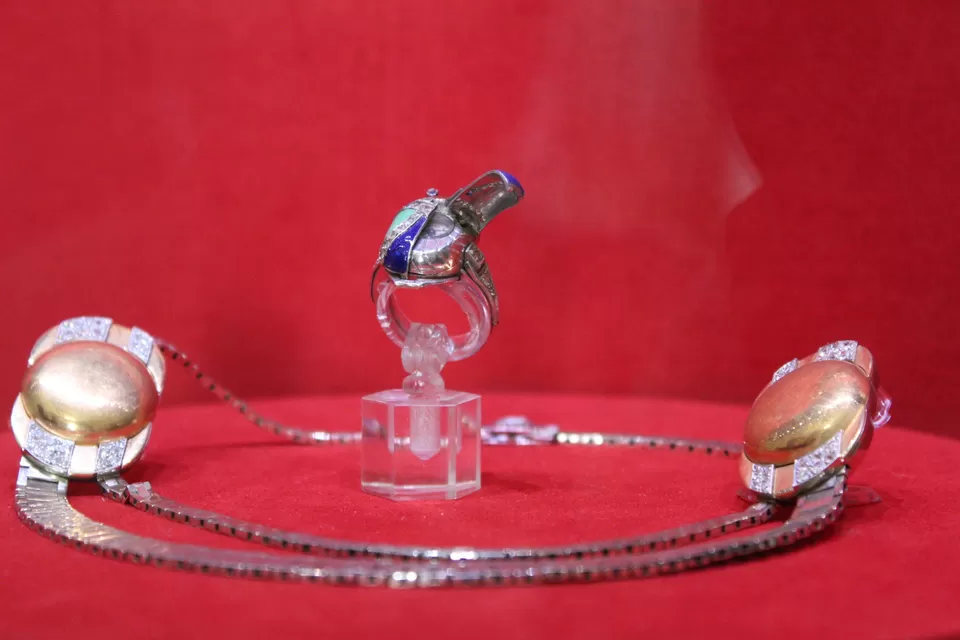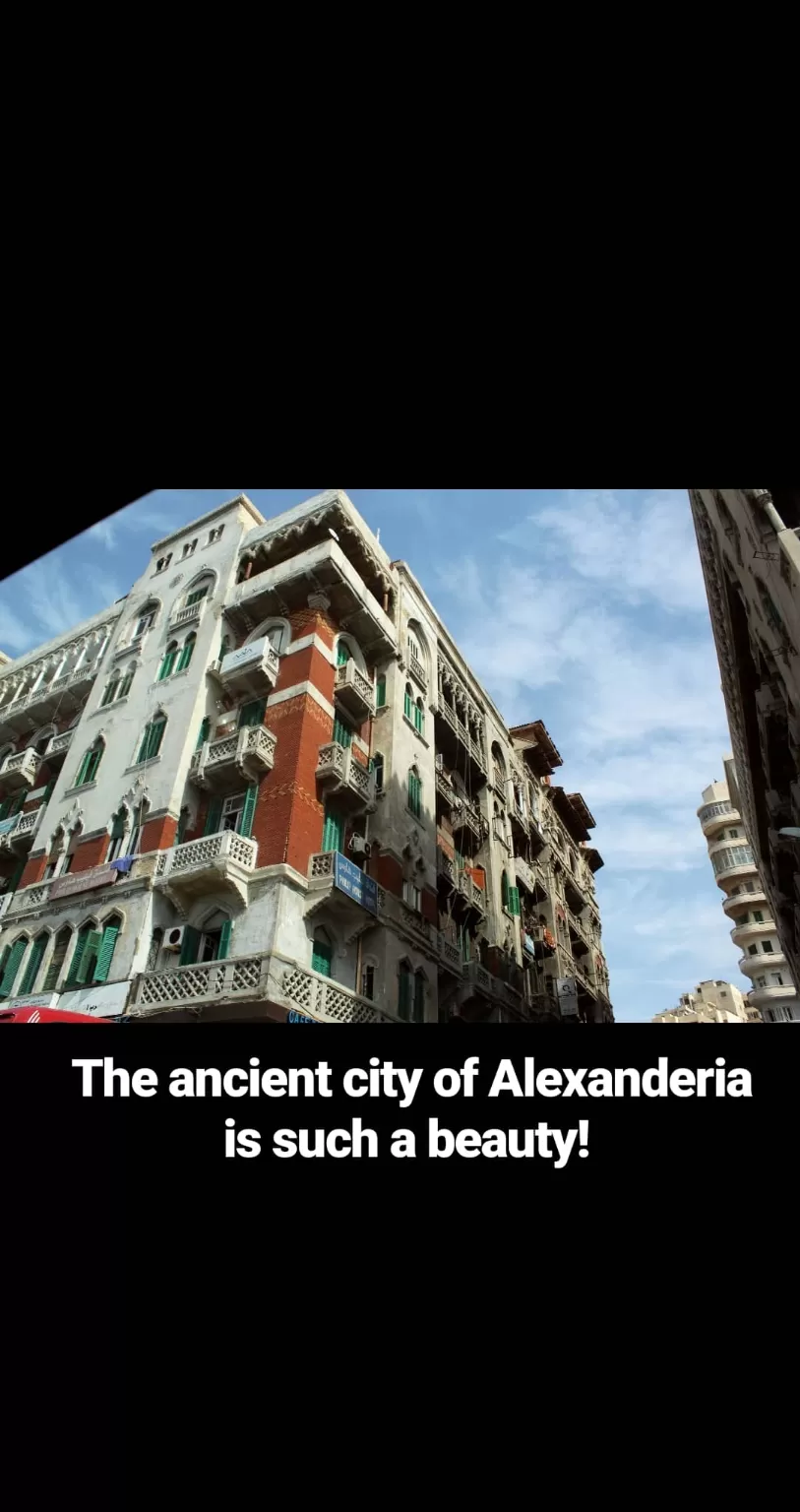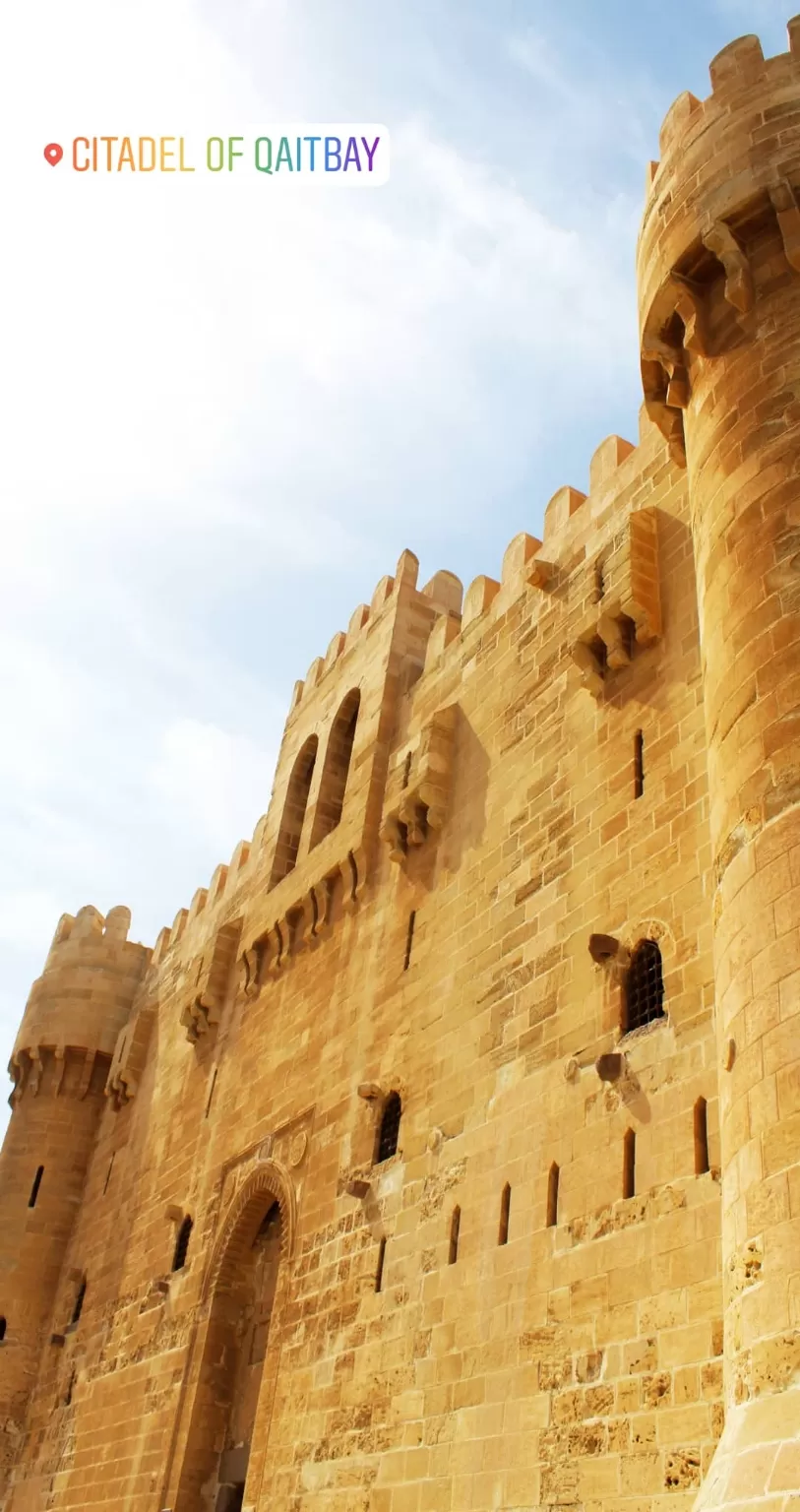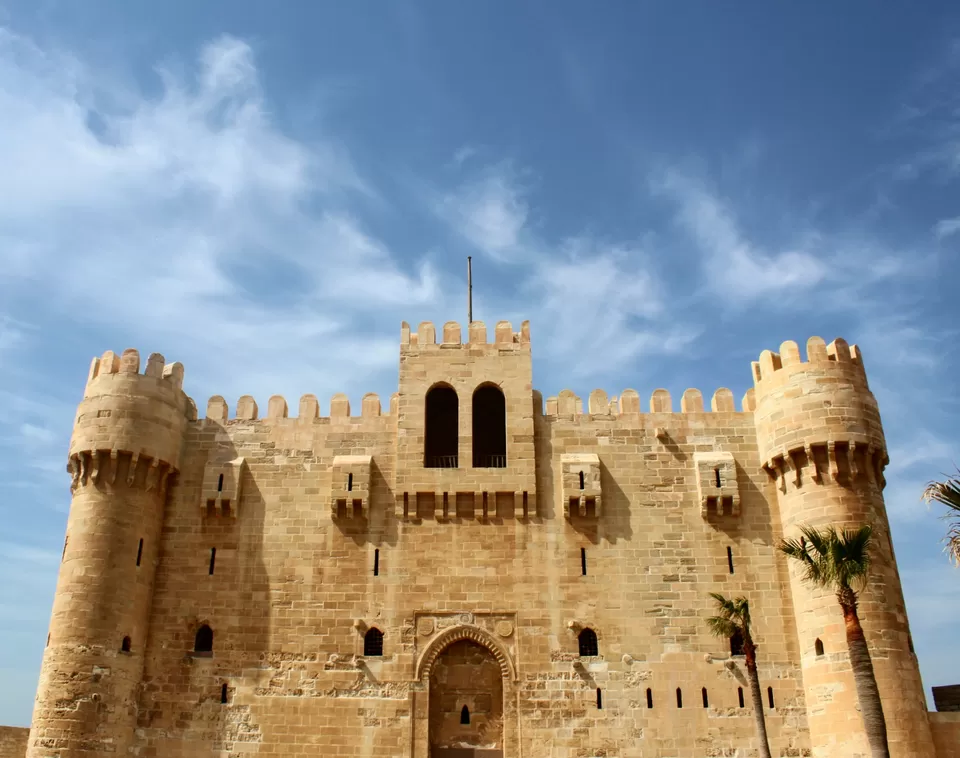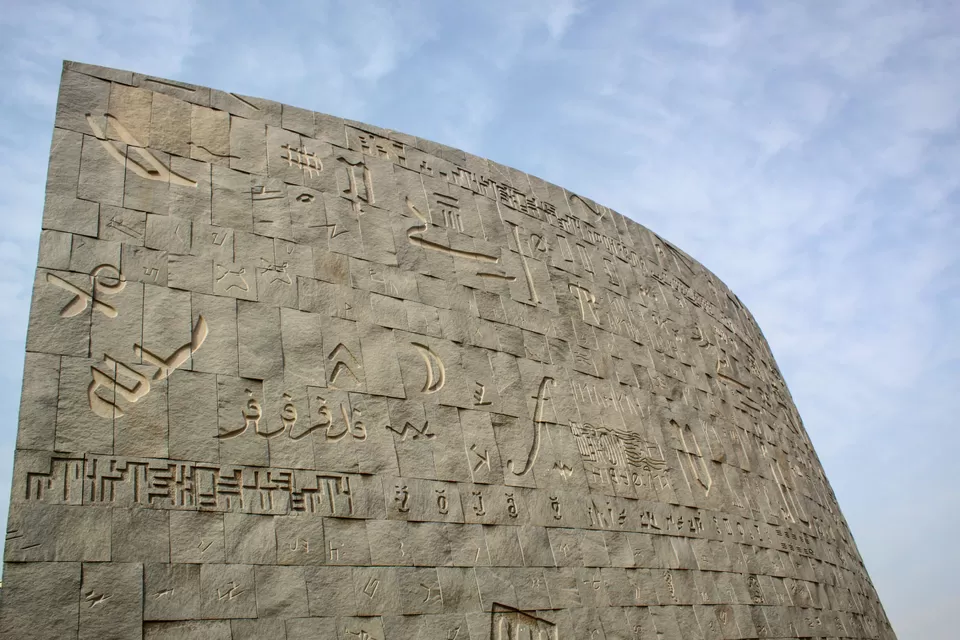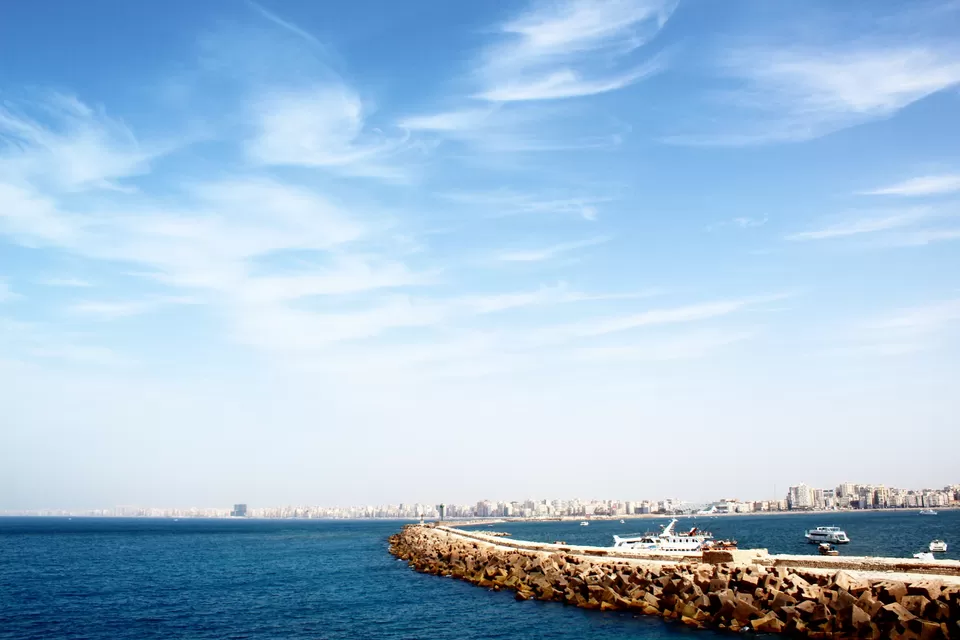 Coptic Cairo is the old and beautiful part of the city with the Coptic Musuem, Hanging Church, Greek Church and few other historical buildings.
The churches are really beautiful and you'll get a chance to peep into the room where Mother Mary and Jesus Christ stayed for a short duration.
It's a good place to see how the three religions (Jew, Christians, Islamic) merge in this beautiful ancient part of the city.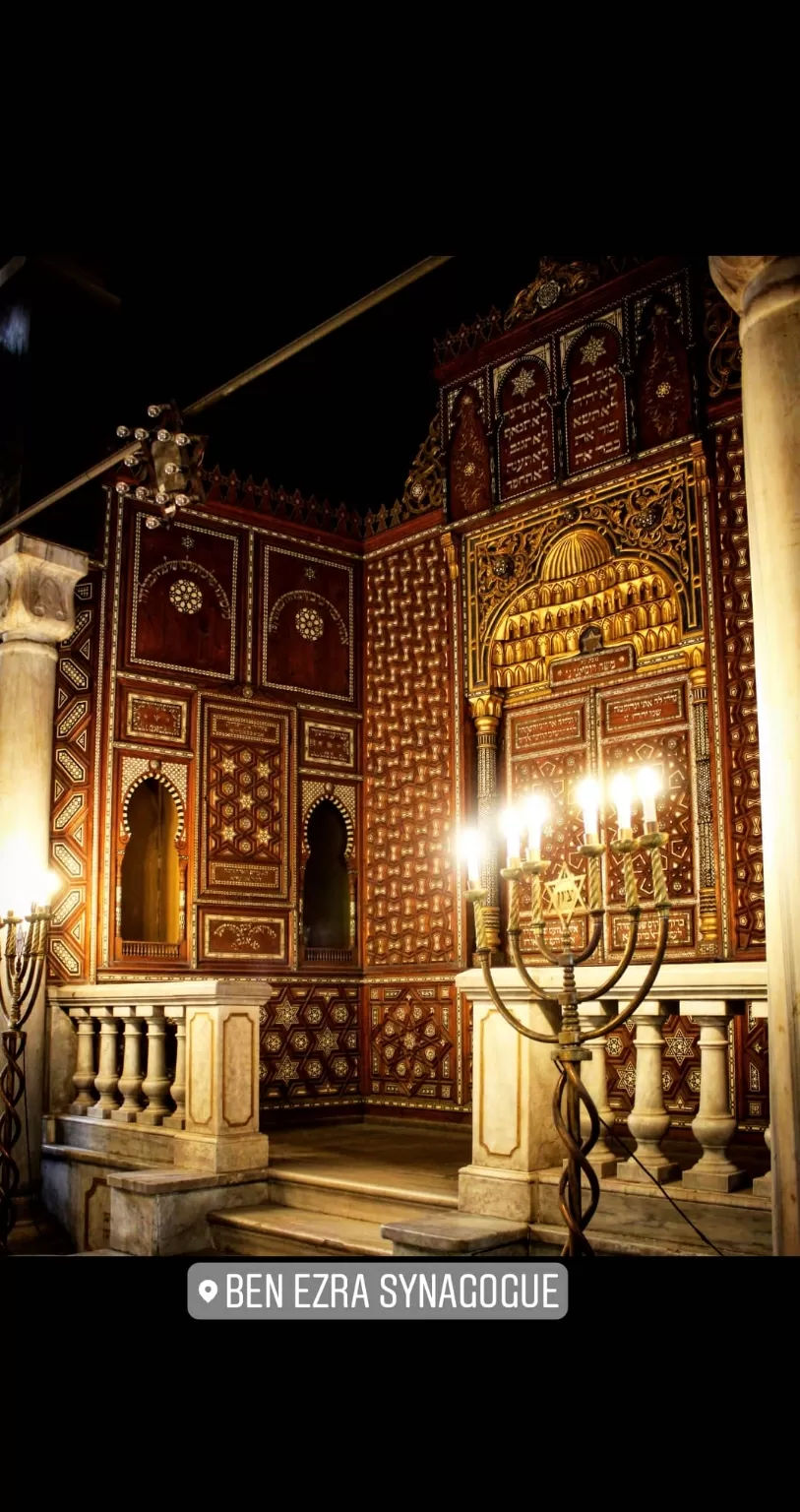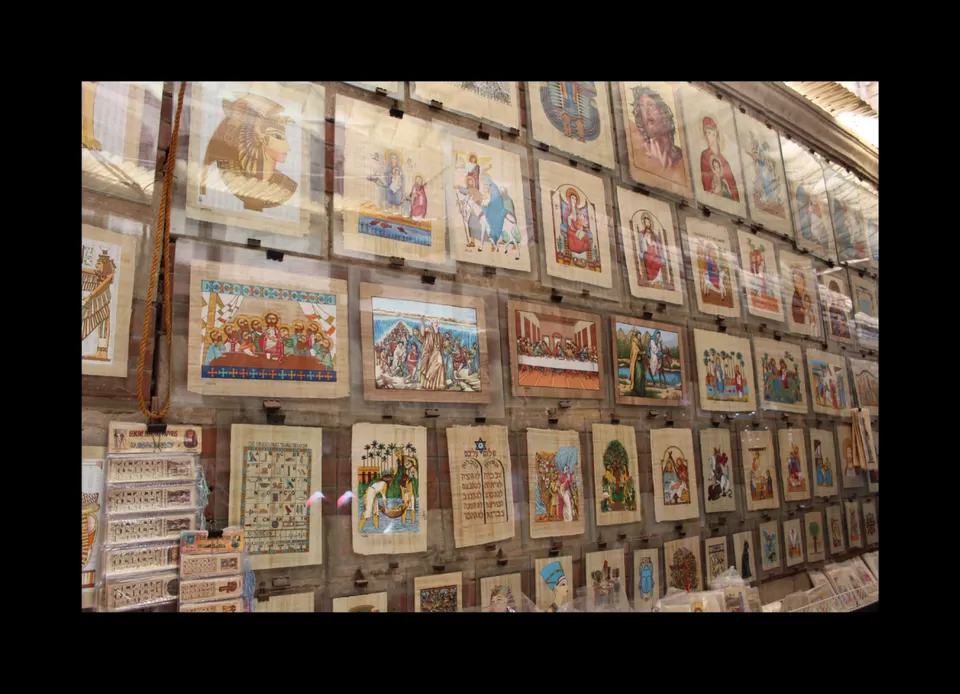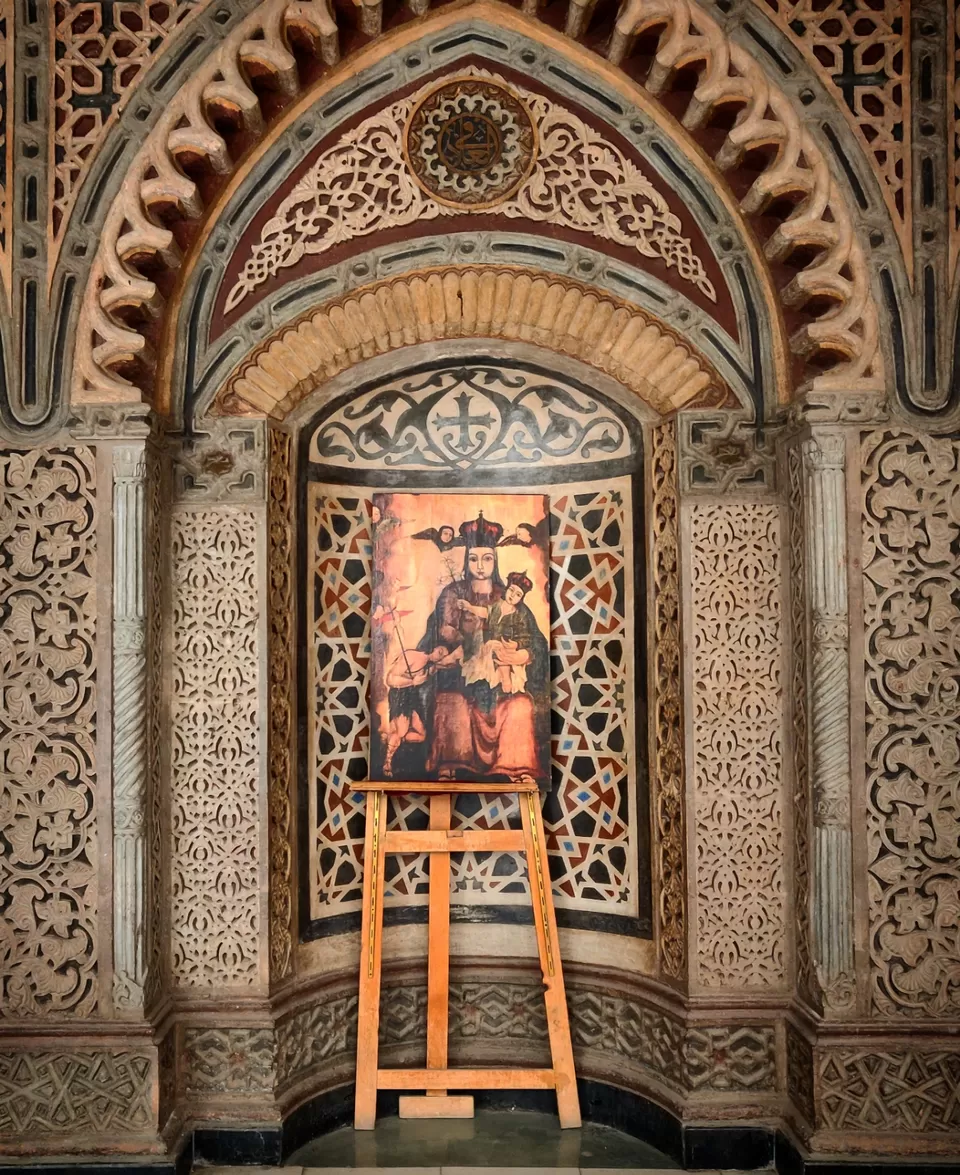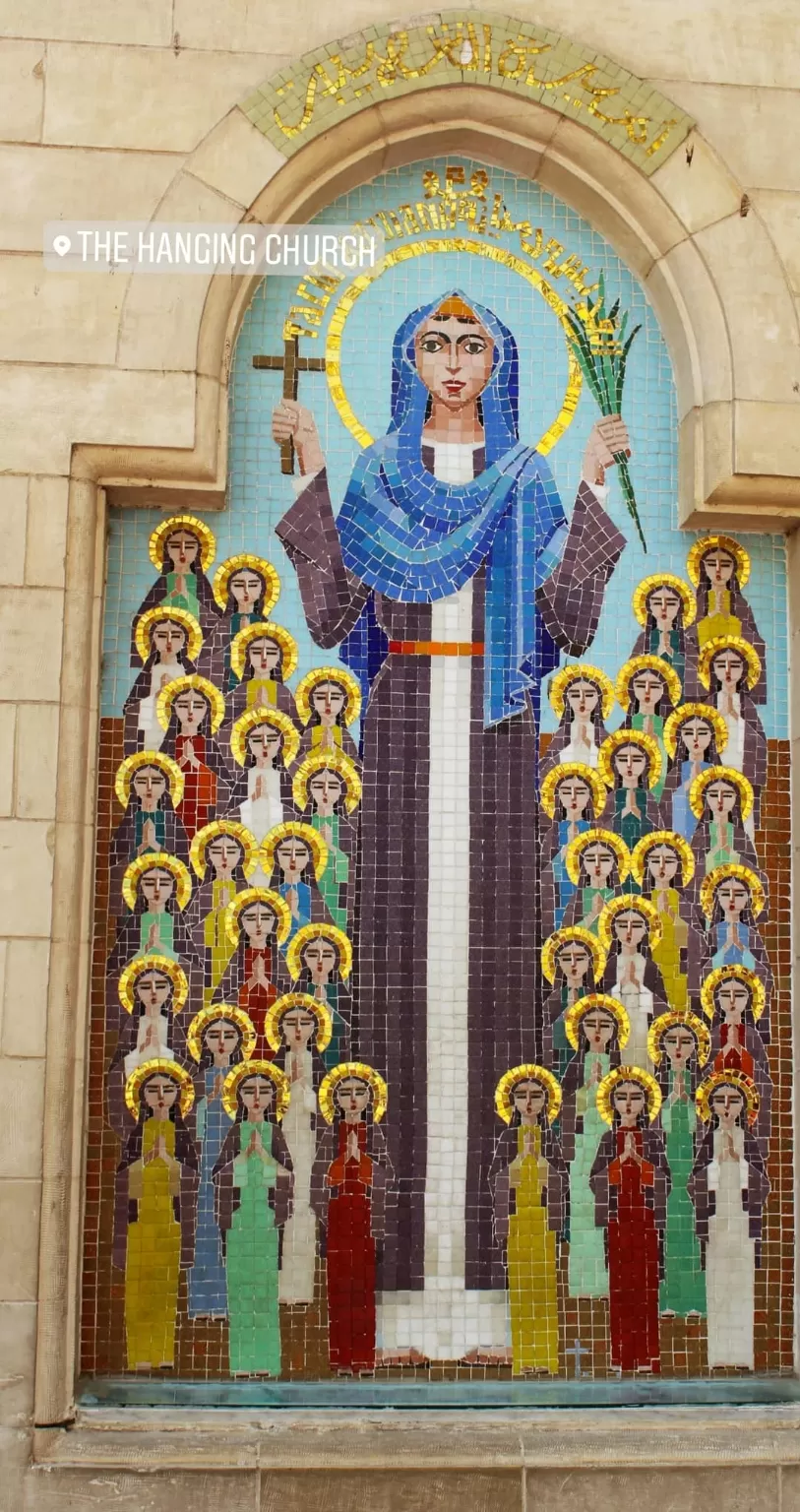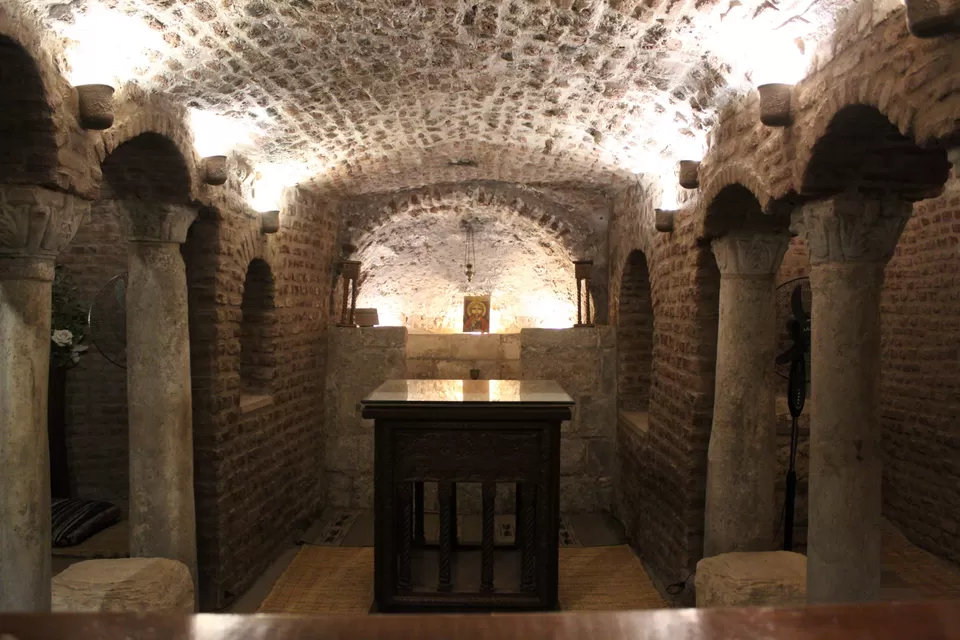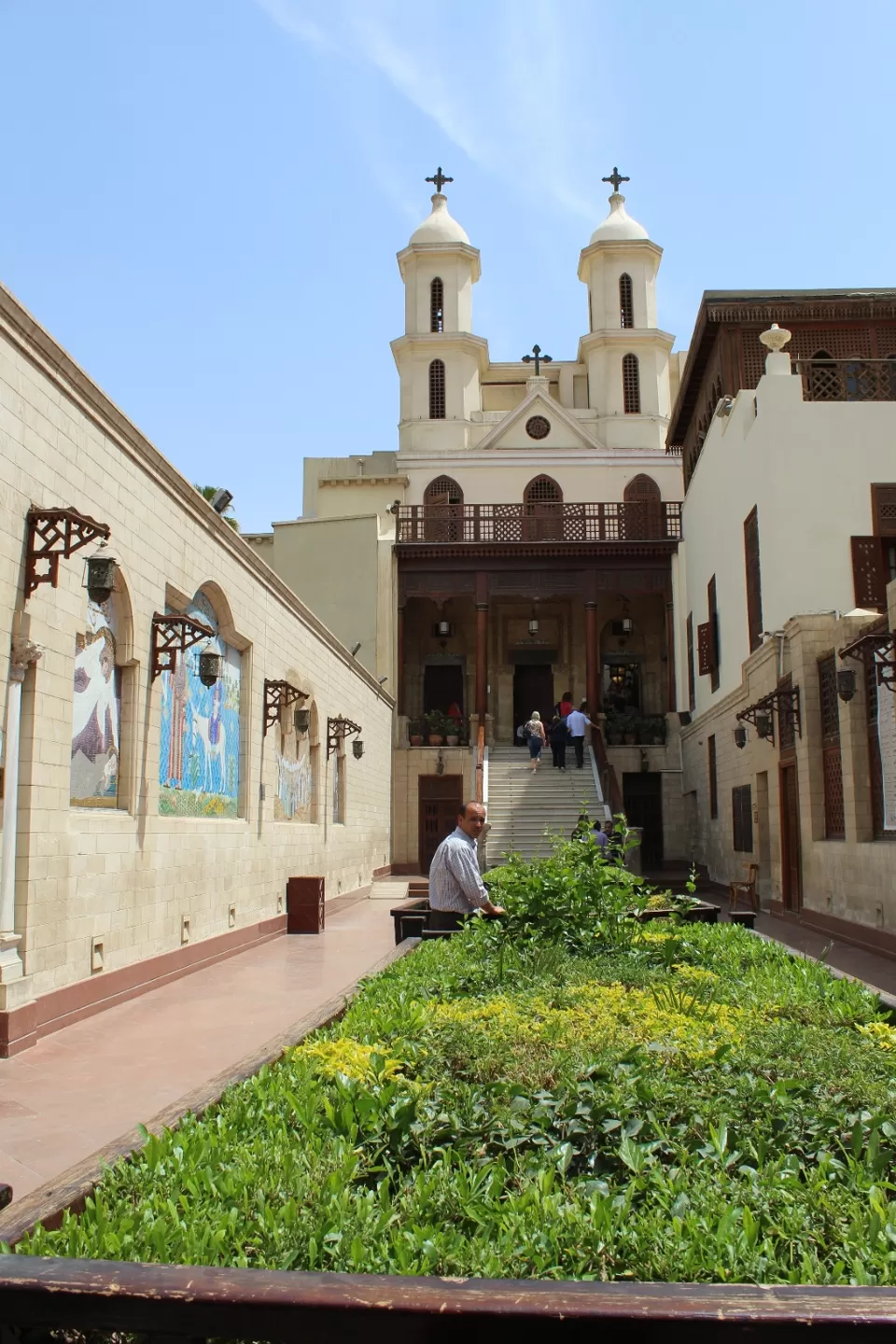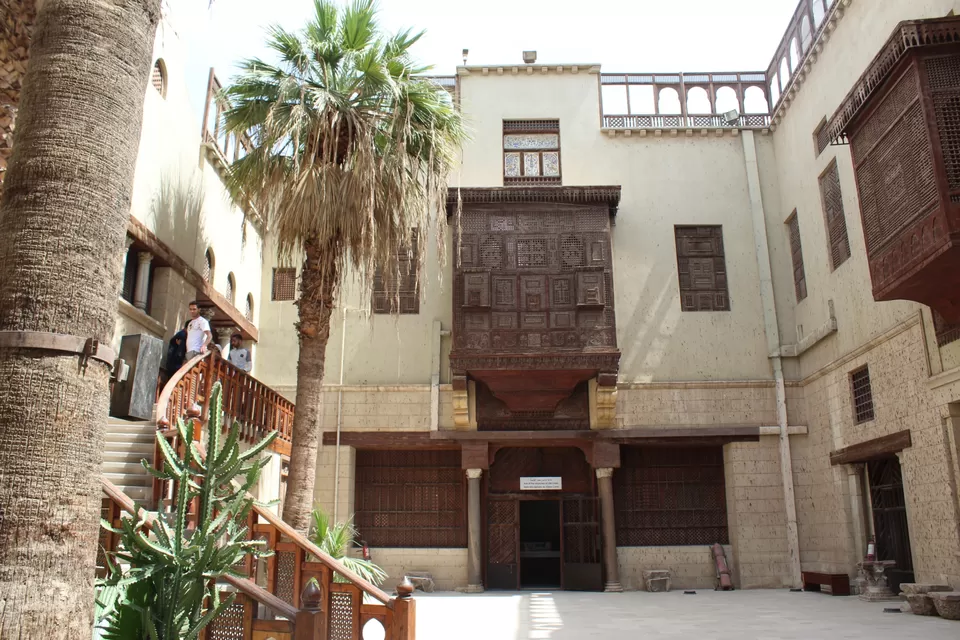 Luxor is so full of ancient sites, architectural wonders and stories from Egyptian history that a lover of ancient Egyptian history can spend weeks at this place.
(People like me jinki memory and knowledge of Egyptian history, both aren't great, might struggle a bit to absorb all the information that this beautiful city offers)
I came from Cairo to Luxor in an overnight train. Don't expect much from the trains - they are okay okay.
Luxor has several temples and ancient monuments that will leave you amazed. The ancient city is divided into two parts - East Bank and West Bank - both equally enchanting. Since I had only one day, I covered the bigger and the more popular sites.
(Those who have more time (and money) can do a cruise ride which starts at Luxor I guess and goes till Aswan. It is a 4 day trip on the Nile and is said to be really beautiful)
(1) Valley of Kings - This place is beyond imagination. Huge sand and rock mountains which hide in them several tombs of Pharoahs and Kings from thousands of years ago. While there are more than 60 tombs here, there are only around 10 which are open for visit by public. On one ticket, you can visit a maximum of 3 tombs and clicking photos will charge you additional 300 Egyptian ponds. Until and unless you are a big photography enthusiast, you can skip buying the photography ticket.
This is also the amazing place where you'll find the tomb and mummy of Tutan Khamun. While his mummy is safe in the burial box, you can see his daughter's mummy open and persevered in a glass box in his tomb. This is the first time I saw a mummy without the cover on the body and you'll be amazed to see the preserved body. In other tombs that you'll visit here, you'll find several interesting carvings and paintings on the wall, all carrying different messages. What is great is that the color of the ancient paintings is still intact in most of the tombs.
(2) The Temple of Hatshepsut (Hot Chicken Soup - This is what the guides tell you to remember the name): This temple is huge and beautiful. Though the ancient site has been damaged by (people from history - I am sorry I am really bad at remembering names), you are still going to love it. You'll find different sections of the memorial temple giving insights into life of Hatshepsut.
(3) Karnak Temple: This temple is massive. The sheer size of this temple will take you by awwe. While a lot of it is now damaged, try imagining it if it was intact and full of life and you'll be mind boggled. The temple closes early because they have to prepare for the light and the sound show. So make sure you plan your visit before 5 PM. I really wanted to attend the sound and light show here (have heard it's amazing), but I didn't have the time and energy to.
(4) Luxor Temple: Another amazing temple with several stories hidden in the ruins and the wall carvings.
PS: You will find mummies of some big names that you hear in Luxor in the Cairo Musuem. Good (not so good) to have a face (terrible black mummified face) to the names.
PPS: These beautiful temples at Luxor involve a lot of walking and there is a lot to discover through the wall carving and paintings. Covering the above four sites in one day was extremely tiring and honestly I couldn't enjoy the Luxor temple as much because I had no energy to walk.
PPPS: DO NOT plan a visit in summer months. The place was decently hot in April and we were lucky that the weather was very pleasant the day we planned our trip to Luxor. All the spaces are open and extremely difficult to cover during extreme heat days.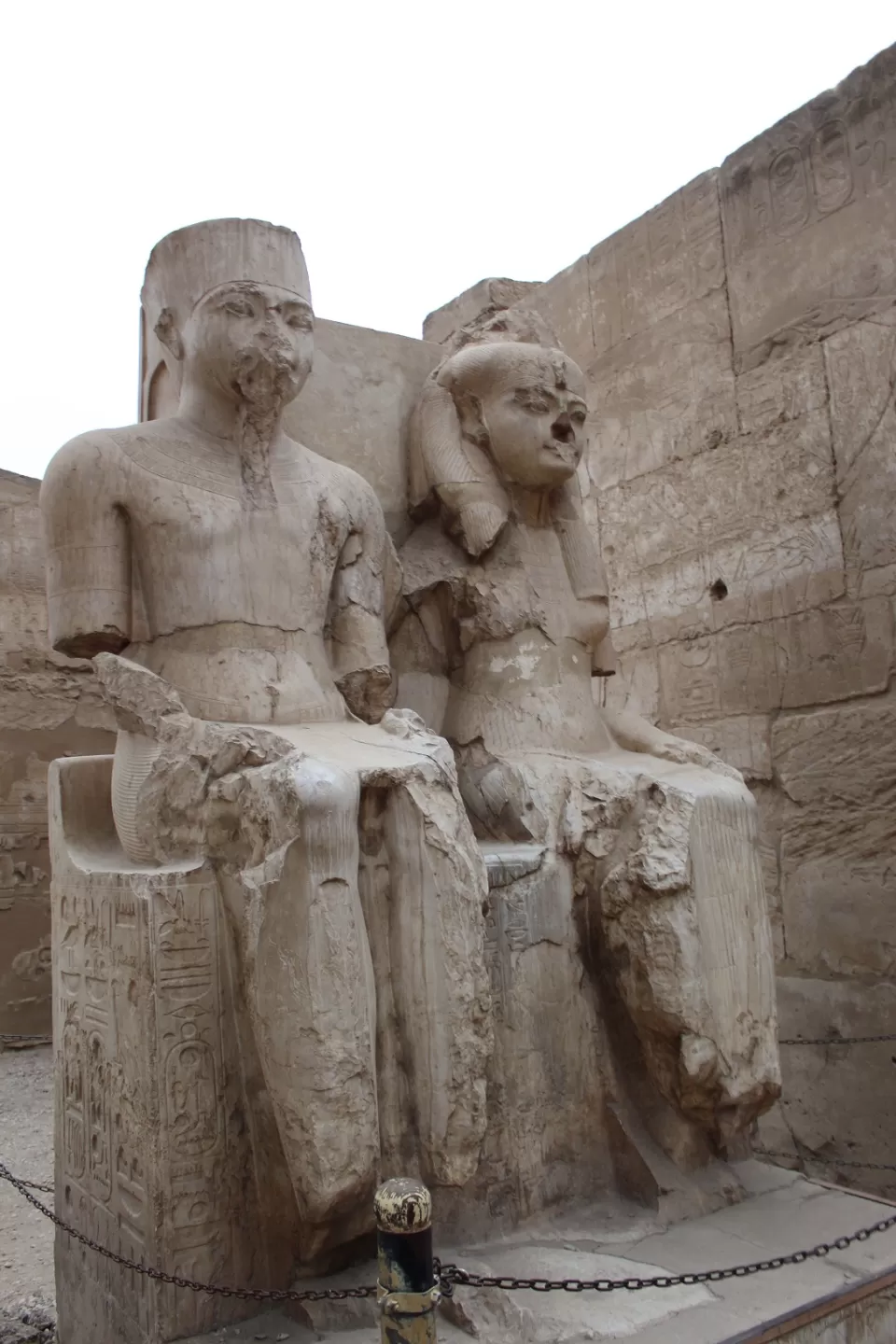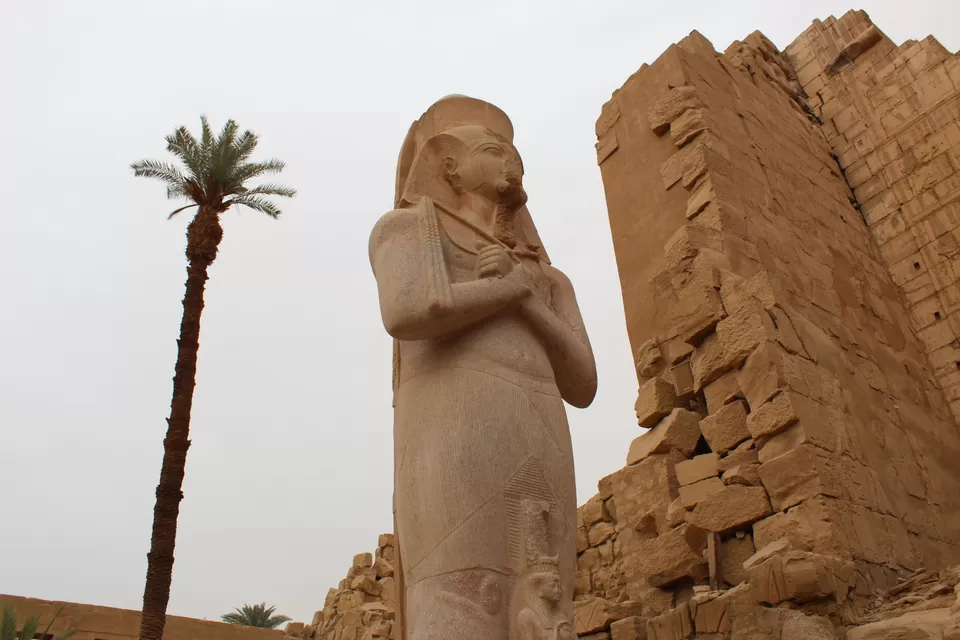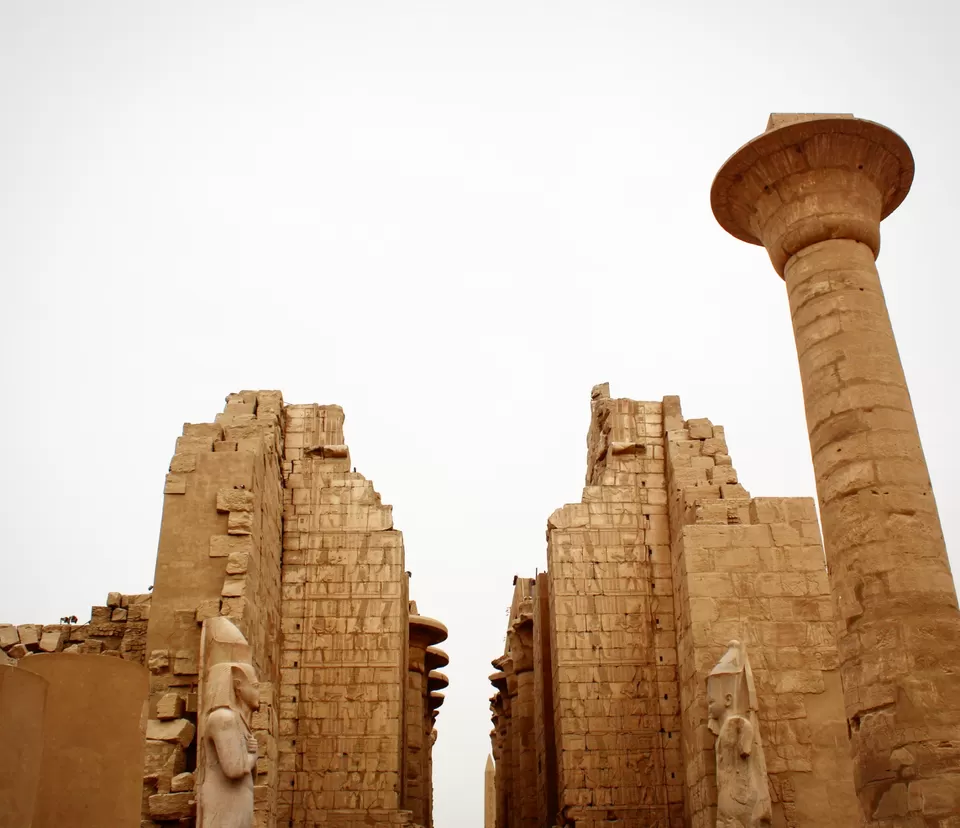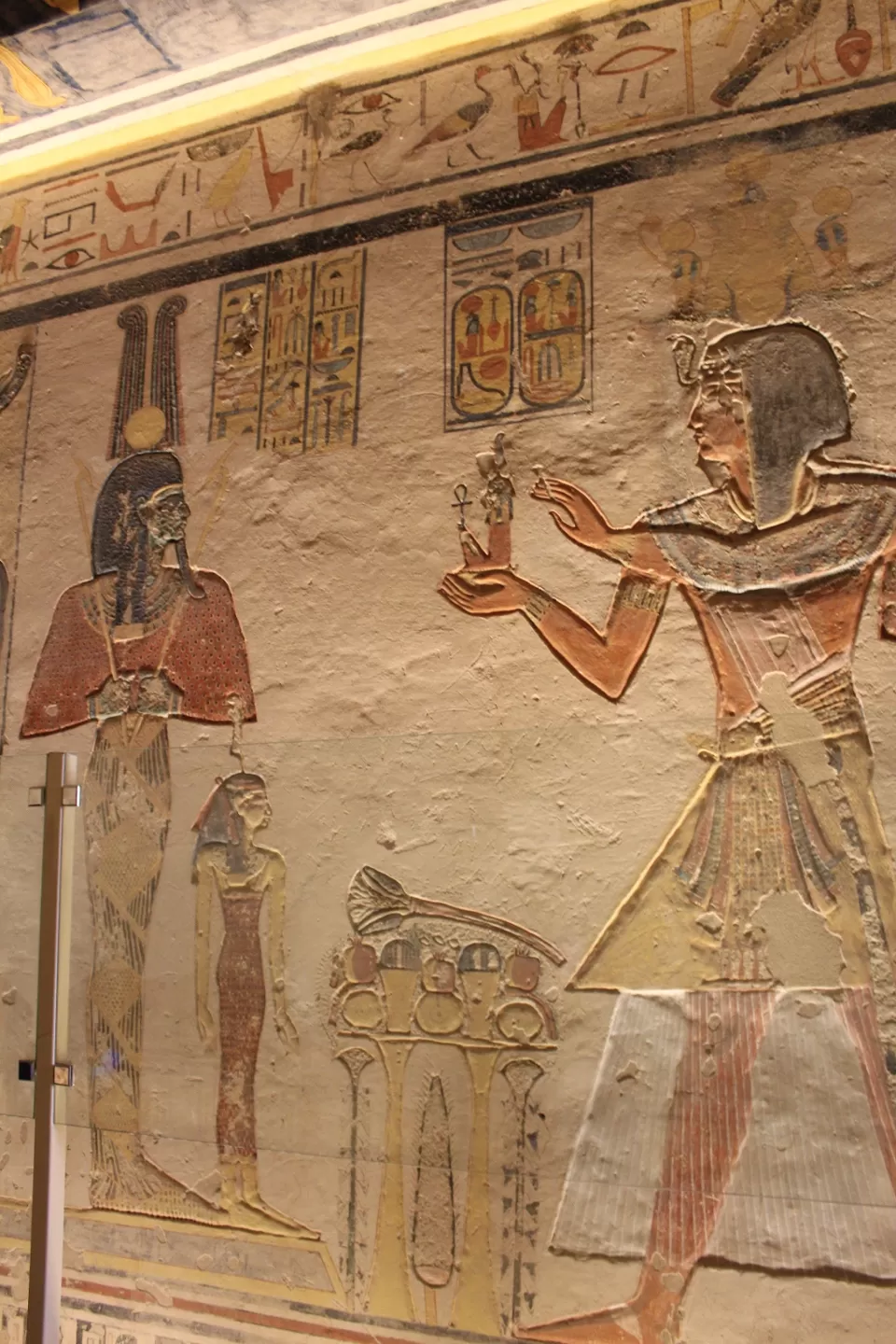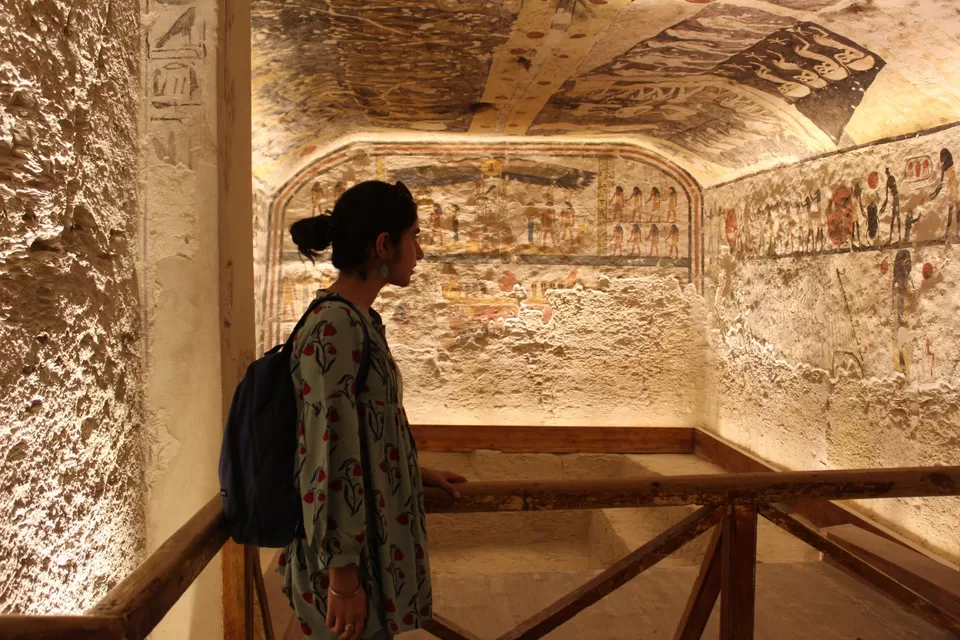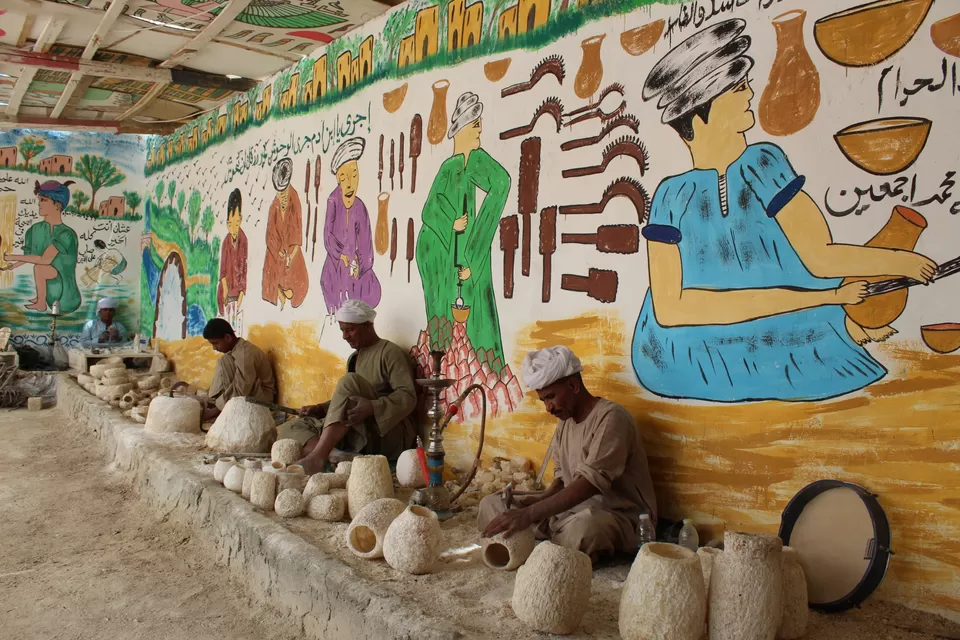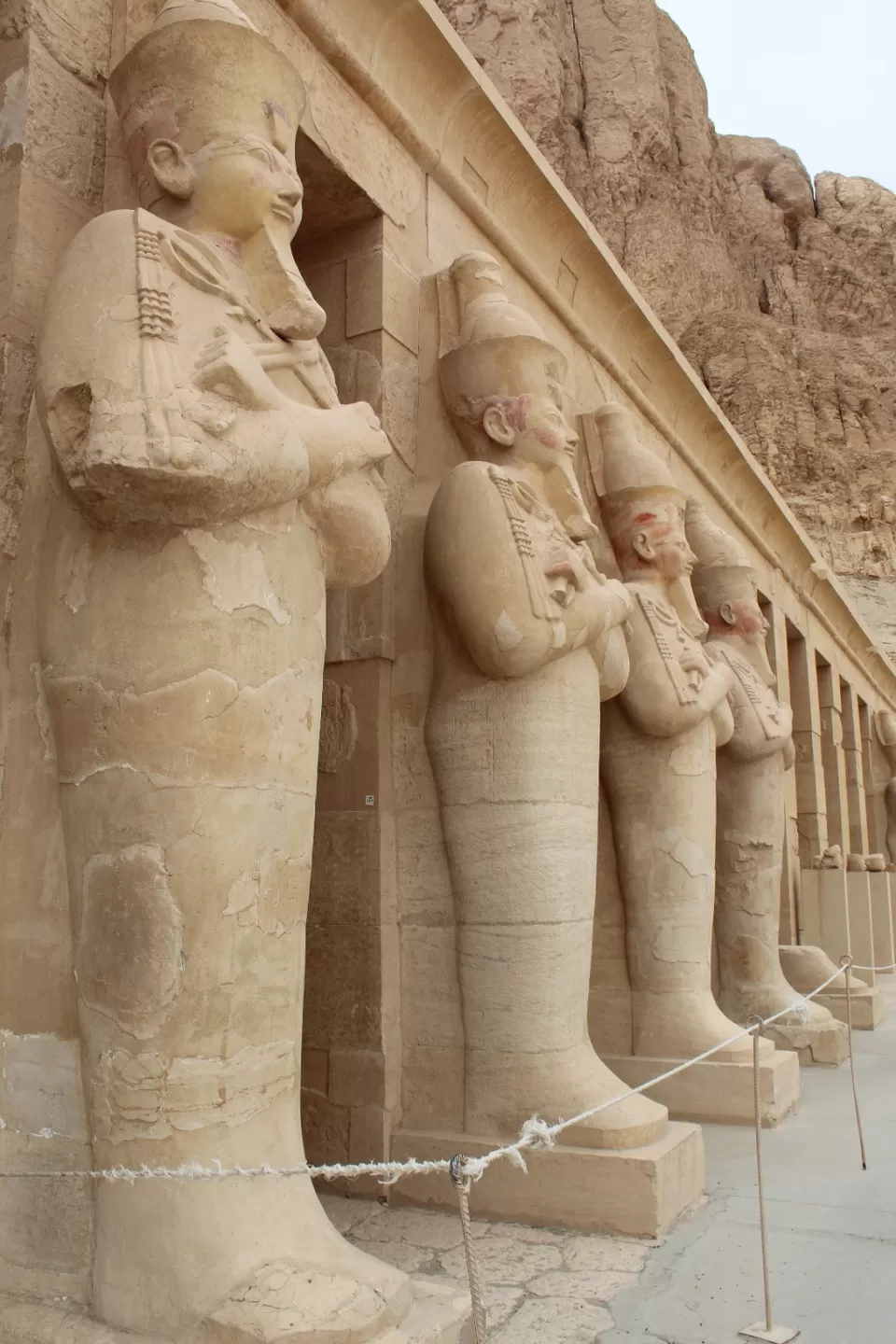 (1) Cairo Musuem - This museum has every thing. The mummies that were missing in the tombs, old artifacts and what not. The museum is big and there is a lot to see, so if you wish to go through every section in detail, keep 2-3 hours for this. There is also a separate room for mummies of the royal family - they'll charge you extra for getting in here.
You'll also find mummies of animals here - quite amusing I must say!
(2) Sound and Light Show at Giza - This show is great and one should definitely attend this. The narration is amazing and is the work with lights.
Just make sure you carry enough warm clothes when you go for this show. It is extremely windy and cold during evening and I actually had to rent a blanket!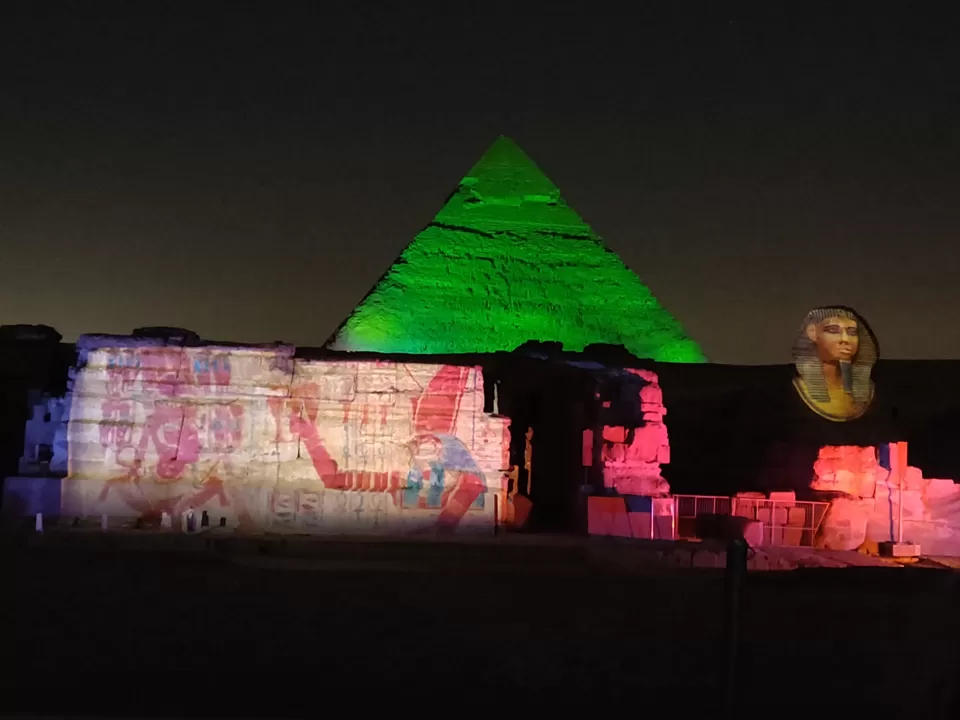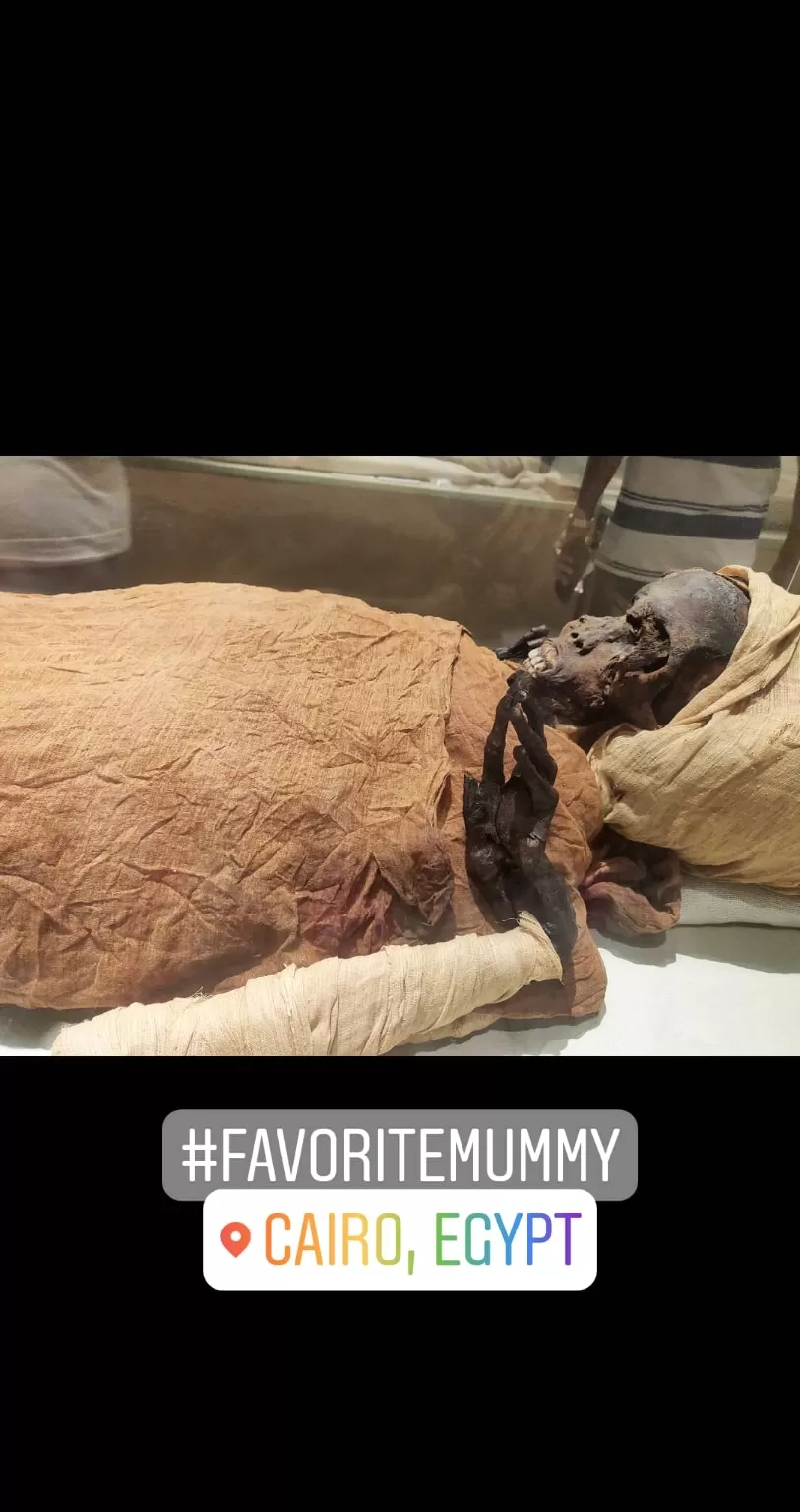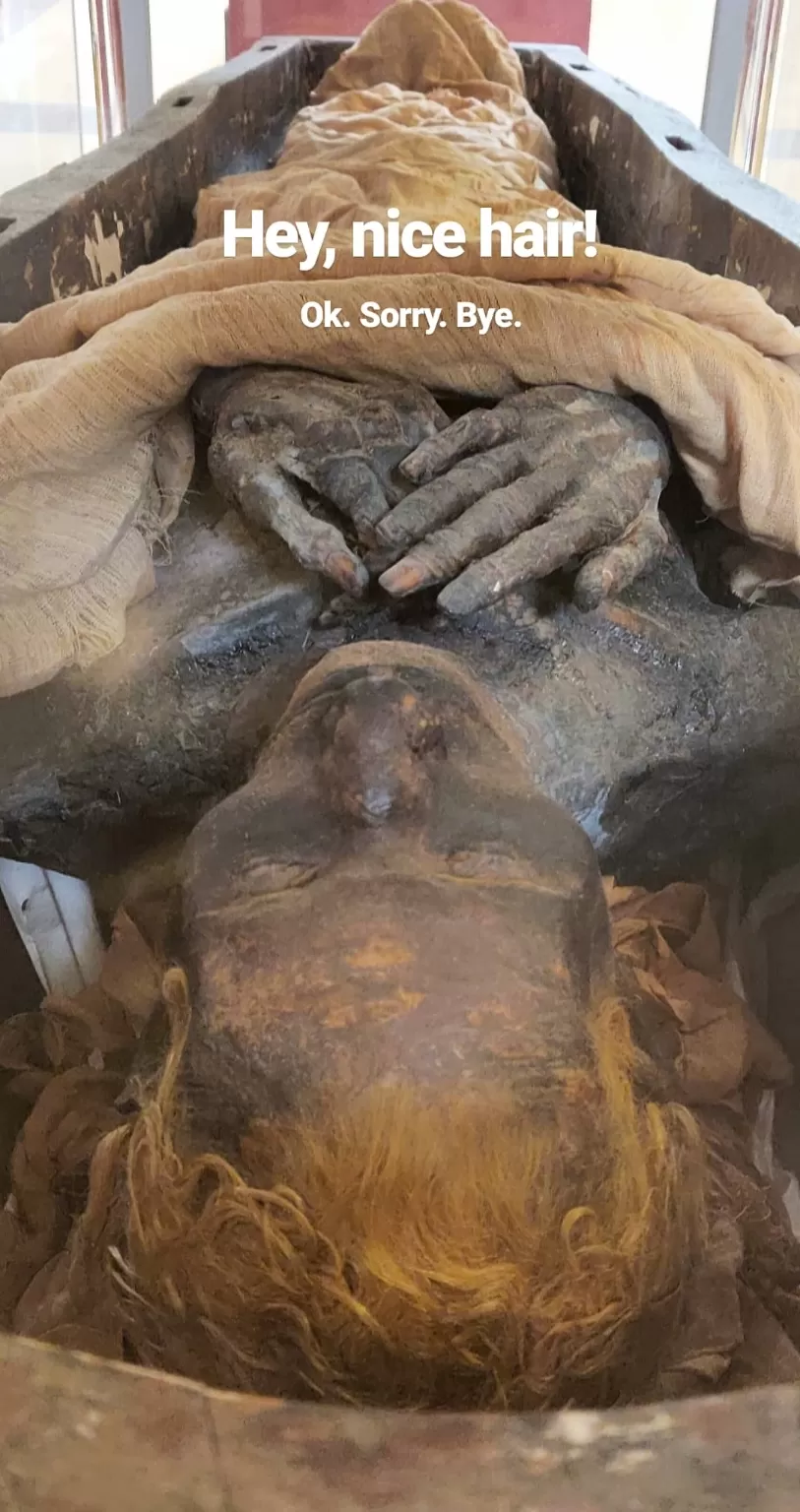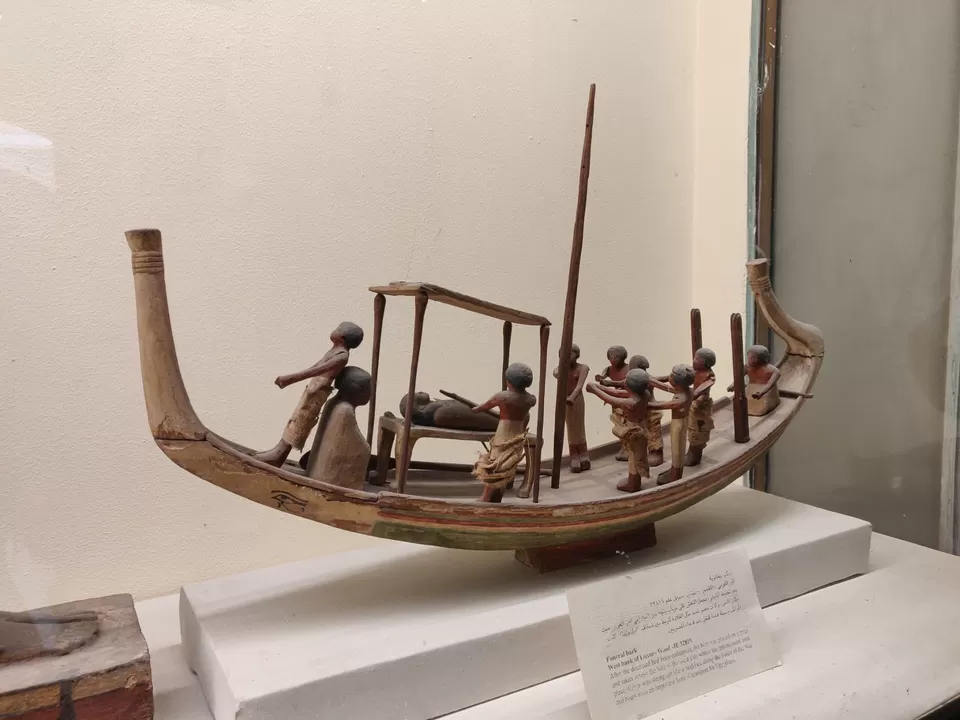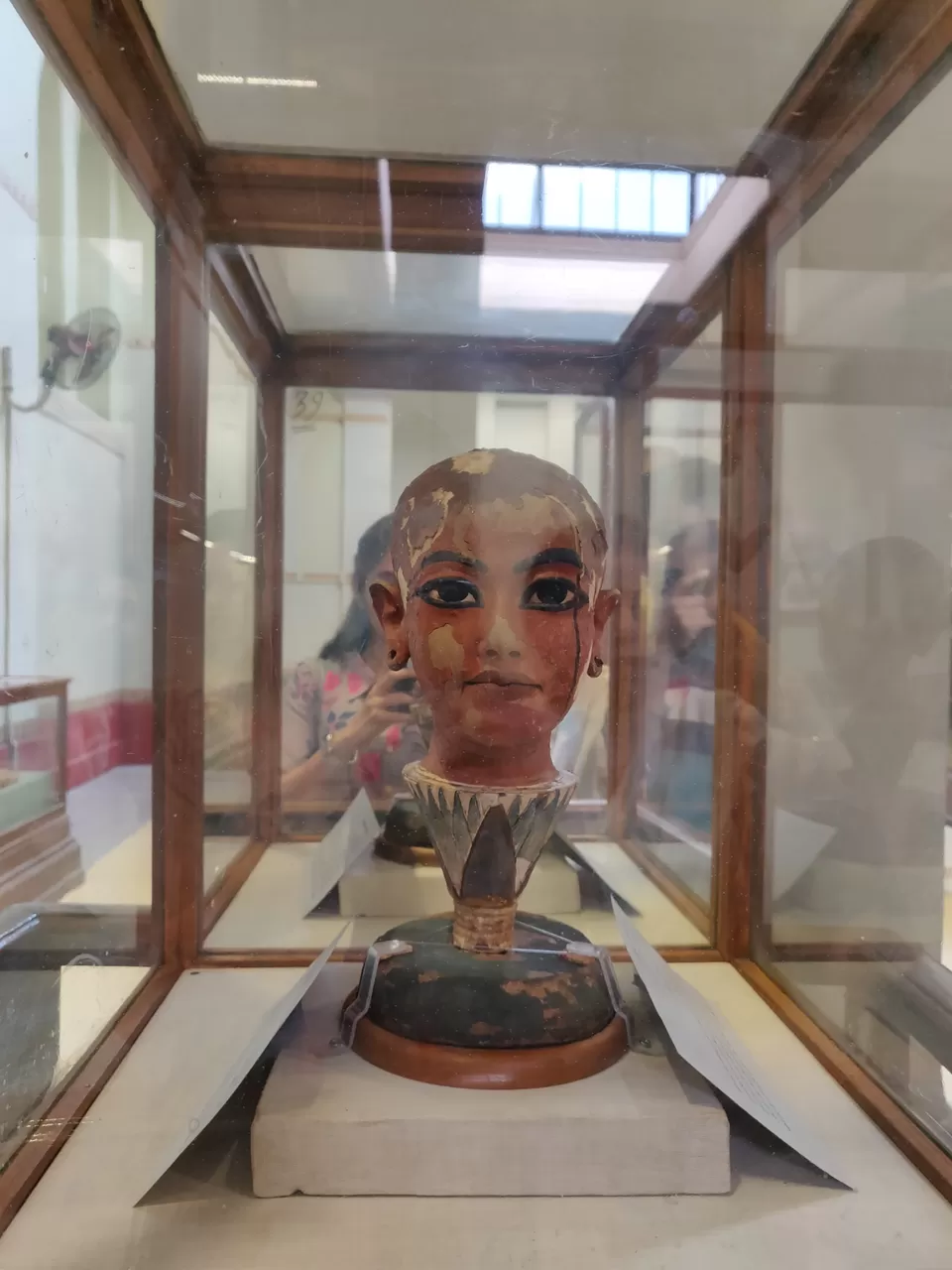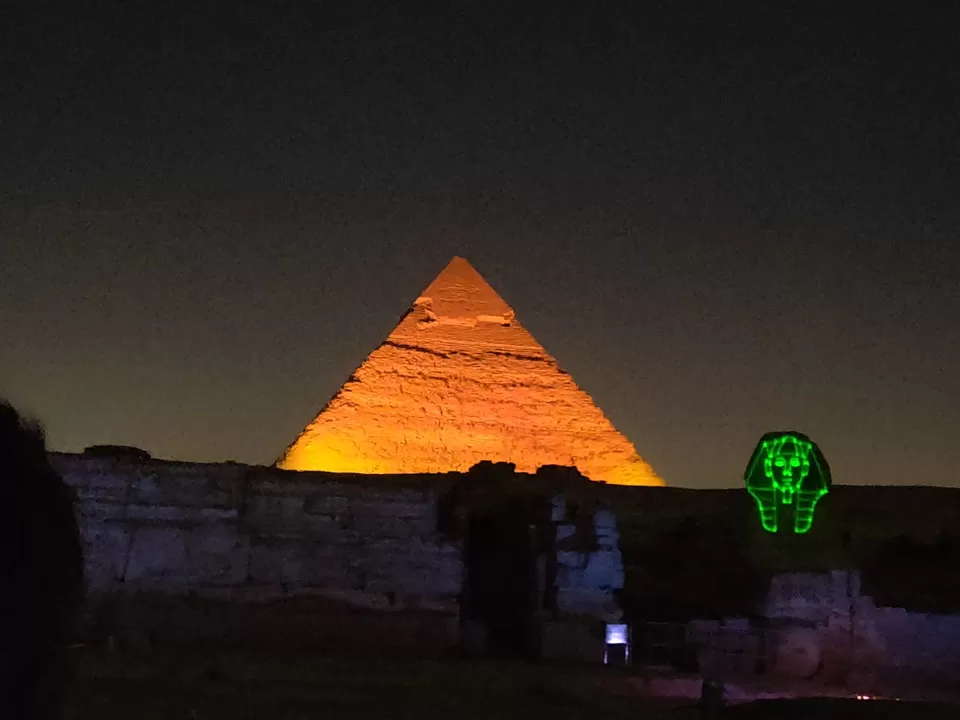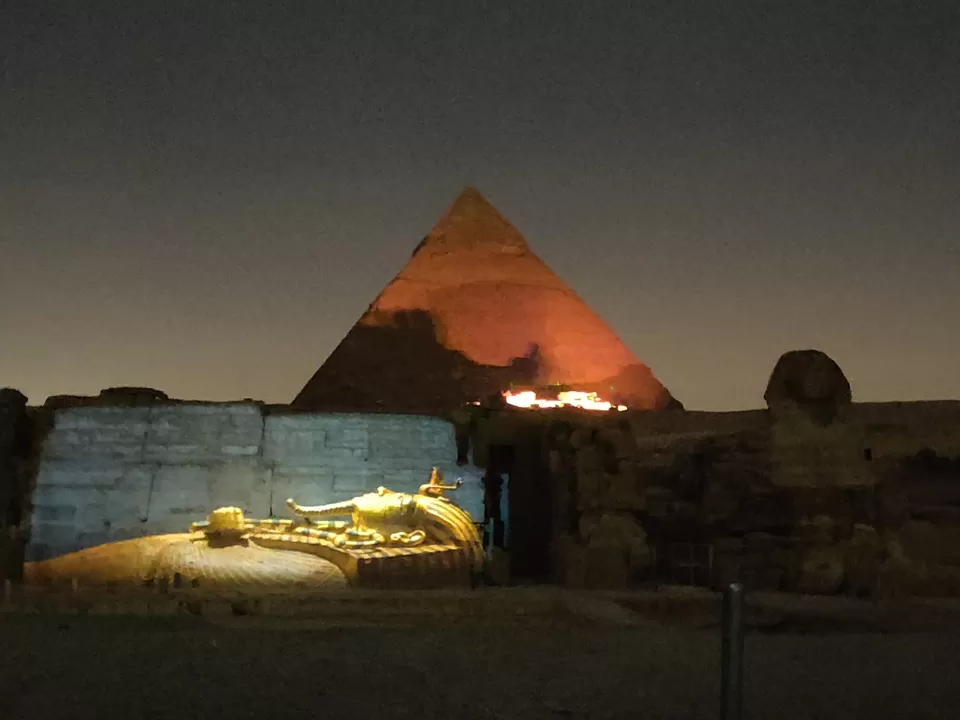 (1) Khan-el-Khalili - It's time for shopping! Once you are done with all the sight seeing, you can visit this lively market place. The market is amazing. Keep a budget and try confining your shopping under that - otherwise you might end up spending a lot.
There is a place called Jordi a little inside the market on the second floor. This is where you can buy all the gifts for your friends and family at the best rate.
Khan-el-Khalili also a good place to try local Egyptian cuisine. There is a beautiful restaurant Naguib Mahfouz (named after a writer) at the heart of the market. It has lip smacking Egyptian food and interiors are really beautiful.
(2) Tannaura Sufi Dance and Music Show - Well, saved the best for the last. I love Sufi music and dance and this show was magical. The performers are so damn good - unbelievable. It's really tough to get tickets and a place to sit for this show - so good to make a bookings in advance.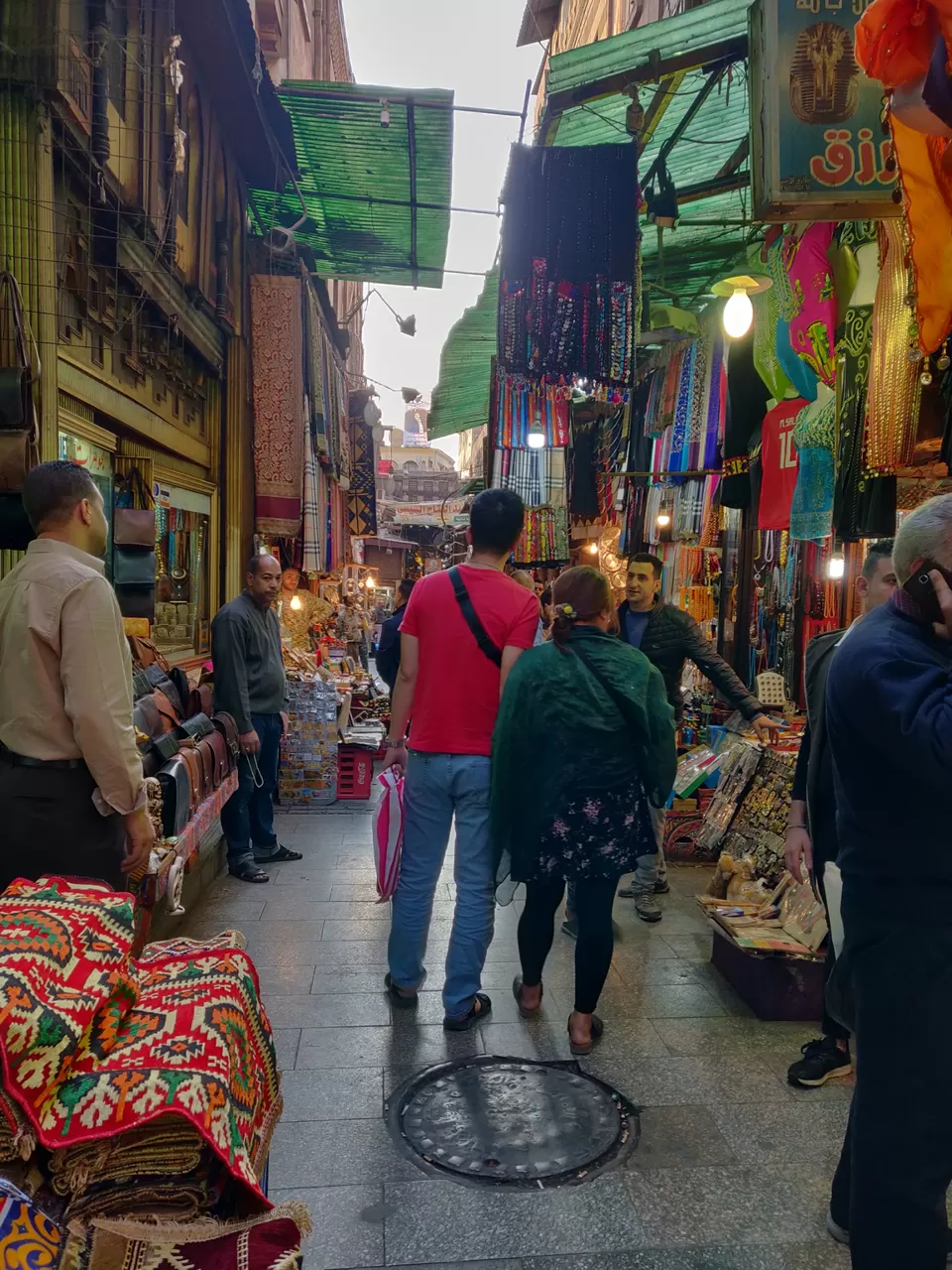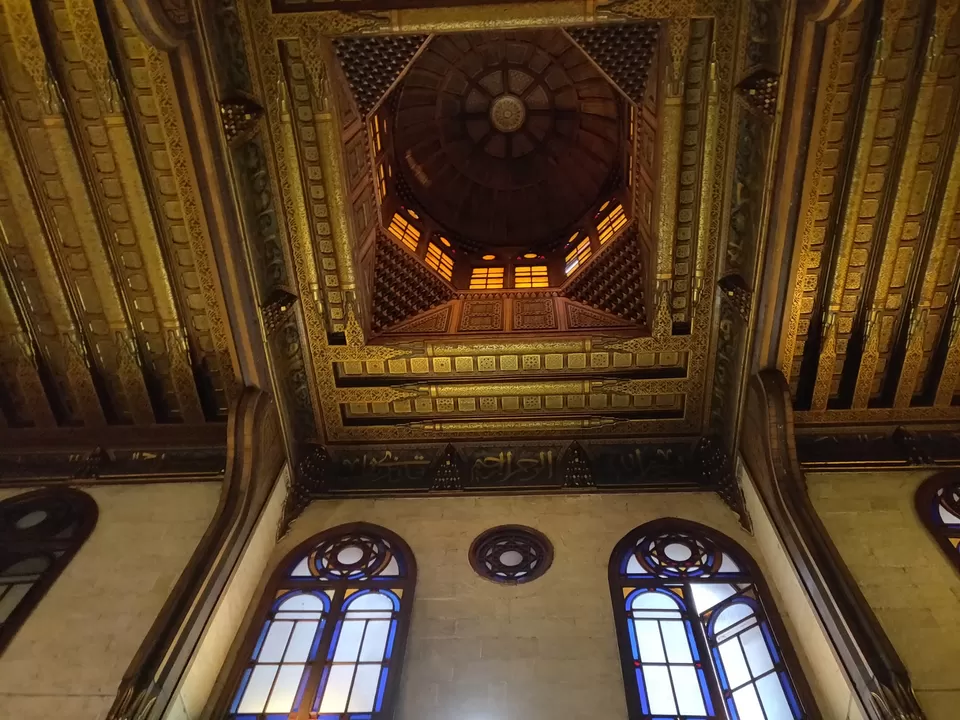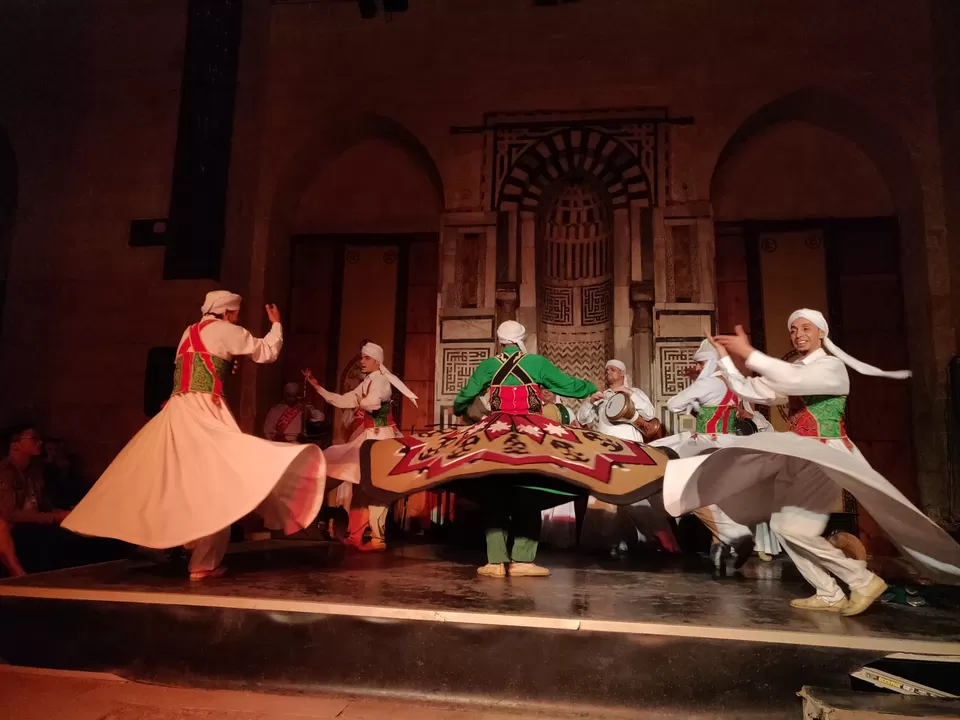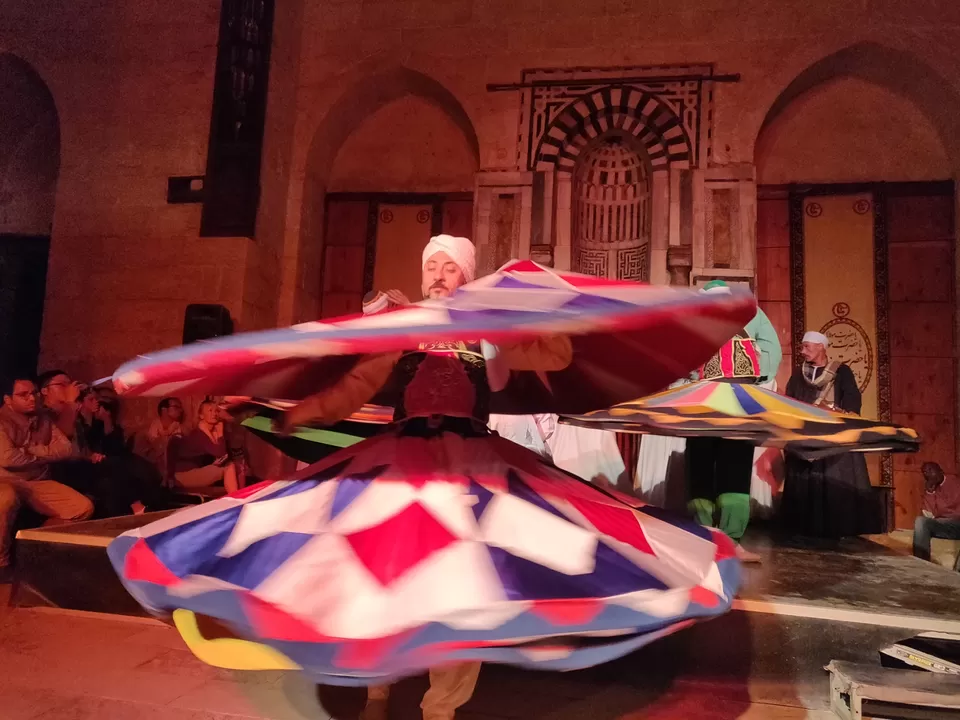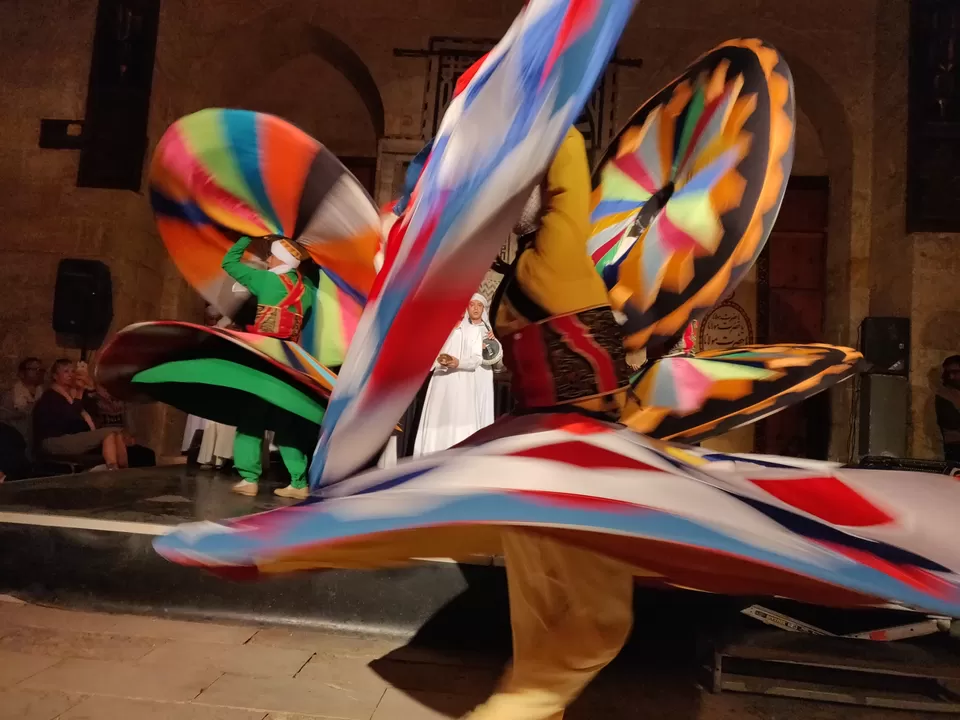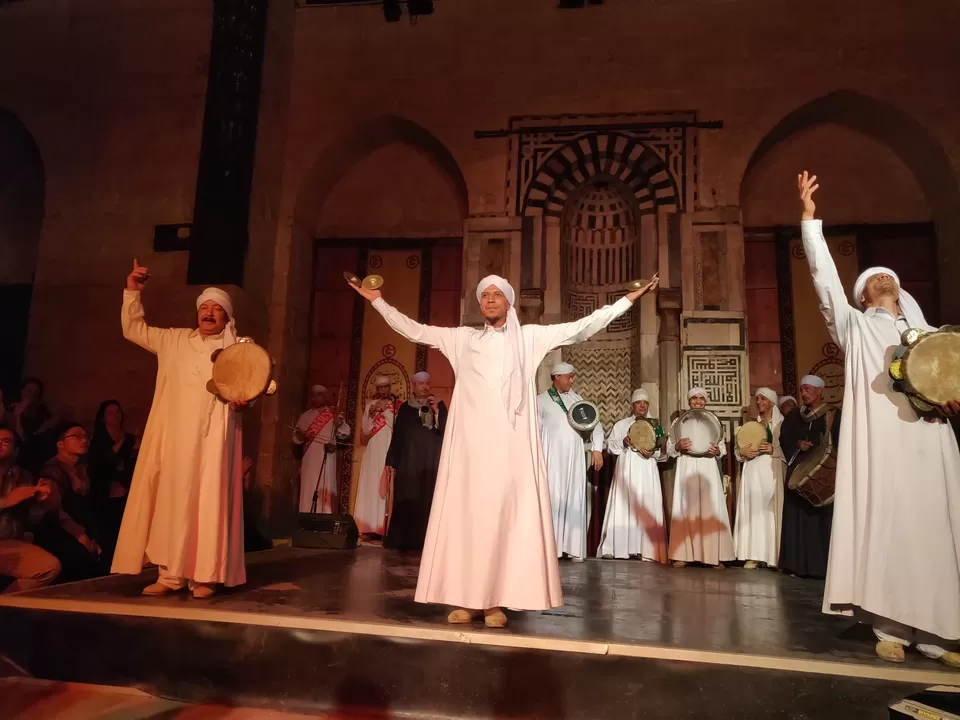 Relax. Meet family and friends.
For those looking for eating out and buying some good Egyptian cotton goods, you can go to Zamalec (the embassy area). I went there since I was living close-by. You'll find some good (but expensive) cafés and shops there.
That's all folks! Also, there is so much to see in Egypt that I guess one trip is not enough.
But they say, those who drink Nile river's water surely come back to the country. So hoping to go back to the beautiful land again, soon :)