There are many ways to see the continent that finds a place on every traveller's dream list. You can embark on a European rail adventure, fly across the country using low-cost airlines or explore the landscapes on an epic road trip.
All have their advantages, but a road trip in Europe allows you to not just win lifelong bragging rights, but also lets you enjoy all the sights en route. With its splendid road network and open borders, it is easy to visit multiple cities on a single trip, as you can go from one country to another within a few hours. To give you a small taste of the kind of scenery and sights you will encounter, here's a list of seven great drives you can take in Europe, divided according to the mood they induce.
A holiday romance: Romantic Road, Germany
Often called the most romantic route in the world, this 400km trail across southern Germany takes you through the best that this country can offer. Start your engines and follow the brown signs that link individual towns on the Romantic Road. Starting from the vineyards of Würzburg, the route is a journey through quintessential Germany, with abbeys, churches, villages with traditional red roofs and medieval architecture for company. The landscape changes from forests, agricultural land, river valleys and meadows to mountains, and ends at the castles of King Ludwig in Bavaria. See as much as you can, while remembering to stop to take in the scenery, indulge in the culinary offerings and explore the art.
Days: 7 to 10
When to go: Avoid the peak-season during summer (June, July, August), and hit the road during early autumn (September). You can also take this route in December, when the glistening snow and Christmas markets make the route even more magical.
Top experiences: A visit to the wine presses of Würzburg; a stroll around the fairytale town of Rothenburg Ob Der Tauber; a meal at the famous eatery, Die Ecke, in Augsberg; exploration of the iconic Neuschwanstein Castle
Tags: Food and Wine | History | Architecture | Smooth Drive
Find all information that you need on this official website.
An insight into medieval architecture: Romania's Transylvania
It was Bram Stoker's book Dracula that first made the breathtaking region of Transylvania famous. This area in the country's centre has the most fascinating scenery and architecture of Romania, and driving across its curvaceous and bumpy roads is the best way to see it. Explore the folklore and legends of this historical region, starting from Bucharest and going all the way to Brașov. On the way, you will see the charming gothic churches, mighty mountains, tiny fortress towns, glacial lakes, gorges, pine trees and pristine woodlands.
Days: 10 to 12
When to go: Spring or autumn (March to June; September to November), when the weather is the most hospitable
Top experiences: A visit to the 100-year-old gothic masterpiece St Michael's Church; driving on the "world's best road" Transfăgărășan; a walk through the beautifully-preserved city of Sibiu; exploring Romania's most popular sight – Bran or Dracula Castle; admiring medieval architecture in the picturesque town of Sighişoara
Tags: History | Architecture | Nature
A journey in the high mountains: Italy to Switzerland and back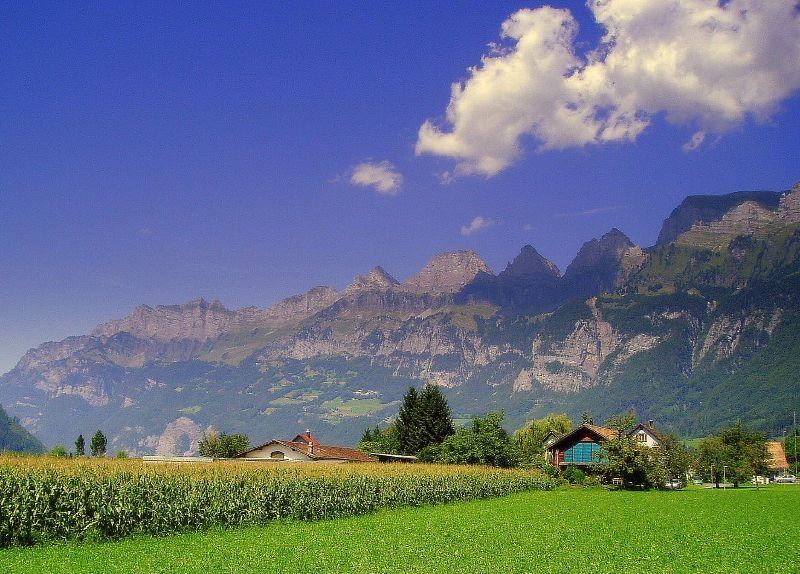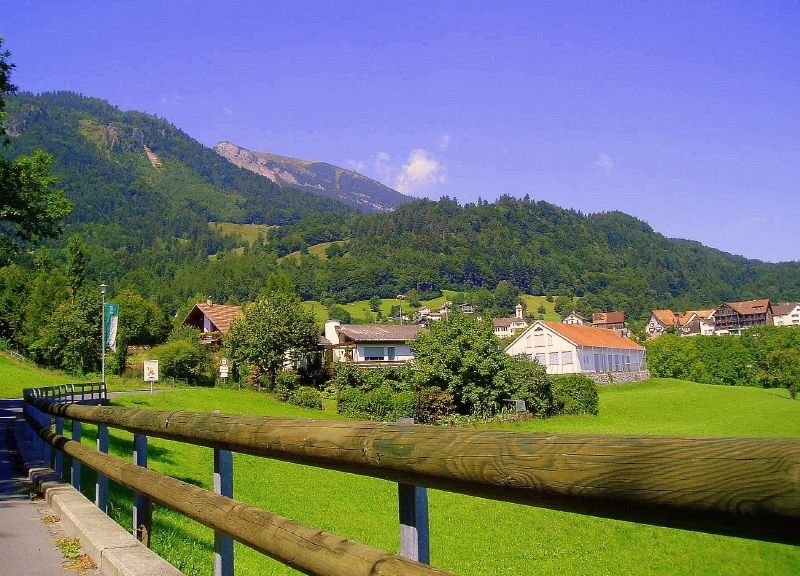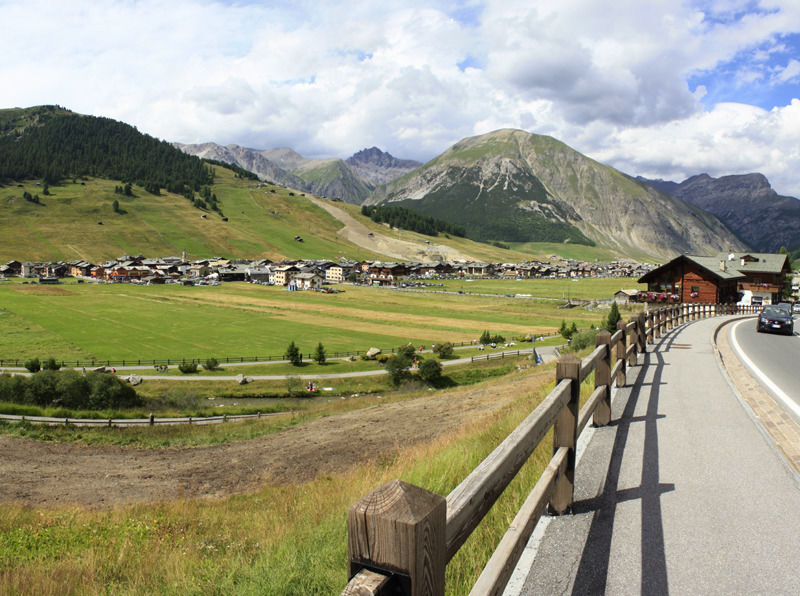 This 160km drive is an Alpine adventure that takes you from the town of Livigno in Italy to Switzerland and back to Italy. You begin by taking in the Italian Alps in Livigno and then driving through Munt La Schera Tunnel. Next is navigating through the 48 hairpin turns of the Stelvio Pass; not an easy task, but very memorable. You make your way along the Swiss border and then come back into Italy, through the gateway to the Dolomites mountain range, the city of Bolzano.
Days: 6 to 7
When to go: May to September
Top experiences: Exploring the mountain ranges and meadows of Stelvio National Park; experiencing the natural thermal springs in the South Tyrol; bike downhill on the route while on the way to Bolzano
Tags: Adventure | Mountains | Scenery
An adventurous quest on a golden route: Norway's Geiranger-Trollstigen
The 106km Geiranger-Trollstigen Route shows you a great slice of Norway, one that has many world-class architectural viewing points that blend in harmoniously with the landscape. The road takes you through many thrilling hairpin bends to offer powerful views of deep emerald green fjords, snow-covered mountainsides, green valleys and dramatic waterfalls and rivers. You could drive on this stretch in one day, but if you plan on seeing all the fantastic sights and natural vistas, you should plan a trip lasting a few days.
Days: 4 to 5
When to go: June to September
Top experiences: Gazing out at the landscape while on Trollstigen, the largest viewing platform that hovers 200 metres above the Trollstigen Road; a ferry ride on the Geirangerfjord to see gorgeous cascading waterfalls, such as Friaren, Dei Sju Systre and Brudesløret
Tags: Scenery | Adventure | Architecture
A taste of the coast: Scotland's North Coast 500
Across Scotland's Highlands and along its west coast is a jaw-droppingly beautiful route that takes you through ruined castles, beautiful lochs, deserted beaches, golf courses, snow-clad peaks and rolling moorland. Developed as part of an initiative to open up some of the most scenic parts of the country, the 800km route begins in Inverness, heads west and across the most northerly stretch and then comes back down to Inverness again. You can complete this drive over a weekend, or take over a week to savour the experience and take in all the sights.
Days: 2 to 10
When to go: June to September
Top experiences: Visiting the Castle and Gardens of Mey, the only home to be owned by Queen Elizabeth; exploring the Wester Ross area with its rugged coastline and lovely landscapes; touring the Dunnet Bay Distillery and sampling their multi-award winning Rock Rose Gin; sea-kayaking around the Summer Isles
Tags: Adventure | Nature | Scenery | Gastronomy
Expand your culinary horizons: Sweden's west coast
A 300km culinary road trip across the west coast of Sweden, starting from Gothenburg and moving south to Helsingborg, is satisfying for all the senses. The area's rich farmland is a source of high-quality ingredients, and local farmers make sure this translates into an abundance of good food. Begin on an empty stomach, and stop at the farms on the way to get a taste of regional soul food. Skårs Gård in Äskhults By serves smoked reindeer, and just nearby you can pickup some marinated goat cheese at Skoga Gårdsmejeri. Drive along the coastline to Ästad Vingård, a vineyard and restaurant, located amidst beech forests. Move on to enjoy food foraging and sausage making at Lindegrens in Sinarpsdalen. There is much to nibble and guzzle here. Ask locals for updated information.
Days: 6 to 7
When to go: Spring to autumn (March to October)
Top experiences: Sampling experimental food based on the country's deeply-rooted agricultural heritage, eating out of barns, multi-faceted spaces warehouses etc. Picking herbs and vegetables for your meal.
Tags: Gastronomy | Nature
Sample the best wine in the world: France's Alsace Wine Route
Seeing the best of France's rolling vineyards, while sampling the wine at each is every wine lover's fantasy. And if you get a chance to fulfil this dream, then why not start with the best. The 170km La Route des Vins d'Alsace is a thousand-year-old wine producing area that is home to 70 wine villages and hamlets, and 27 Michelin-starred restaurants. It is a well-marked route, with signposts and directions, and invites you to learn about winemaking and vineyards, food and wine pairing, and much more.
Days: 7 to 10
When to go: May to October, when the vineyards are at their most beautiful
Top experiences: Visiting the iconic villages on the route for their Renaissance heritage and medieval architecture; taking guided tours at the wineries; exploring popular sites, such as the Hohlandsbourg Castle, Museum of Vineyard and Wine and Haut Koenigsbourg Castle
Tags: Wine | Countryside
Have you ever gone on a road trip in Europe? What route did you take? Write down all the details and inspire travellers on Tripoto to take the same trip!
Frequent searches leading to this page:-
How much does it cost for a Europe trip from India?, Which is the cheapest country to visit from India?, Which is the cheapest foreign tour from India?, Which is the cheapest destination in Europe from India?, best Europe road trip, top Europe road trip with price, famous Europe road trip with family package