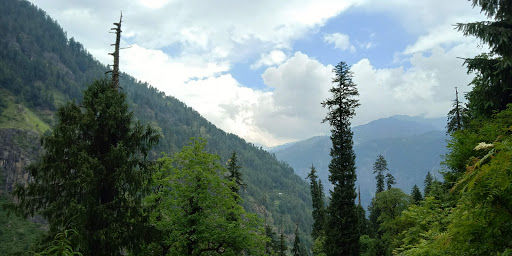 A trip to Manali is undoubtedly incomplete without visiting the Manali Sanctuary, a breathtaking and magnificent wildlife sanctuary in Himachal Pradesh. The wildlife sanctuary is a short walk from Manali's main town and city centre and is an excellent site to learn about the region's diverse flora and fauna. Aside from the chance to see a variety of reptiles, birds, animals, and mammals, Manali is a great place to visit.
Sanctuary also boasts a variety of activities to appeal to the adventurous and fun-loving soul. These include fantastic hiking trails and camping options. The Manali Wildlife Sanctuary is, without a doubt, a heaven on Earth for all animal and environment lovers who go here in droves to experience what it's like to be in heaven.
The Manali Sanctuary begins immediately behind the town and continues up into the mountains behind the hill station. The Punjab Birds and Wild Animals Protection Act of 1933 was used to proclaim it a sanctuary on February 26, 1954, legally. Despite being only 31.80 square kilometres in size, the sanctuary contains everything you'd expect from a regular refuge. It is home to a diverse range of flora and fauna, including the Himalayan Black Bear, Kashmir Flying Squirrel, Himalayan Palm Civet, Himalayan Yellow-throated Marten, Barking Deer, Flying Fox, and other rare, endangered, and common species.
Aside from the average biological richness and adventure sports, the Manali Wildlife Sanctuary is known for its magnificent visual splendour. At the same time, visitors can experience snow-capped mountains, alpine trees, and the scenic wonder of the surroundings. The location is excellent for honeymooners and couples who wish to enjoy themselves in blissful isolation while capturing their memories in the form of gorgeous photographs that will last a lifetime.