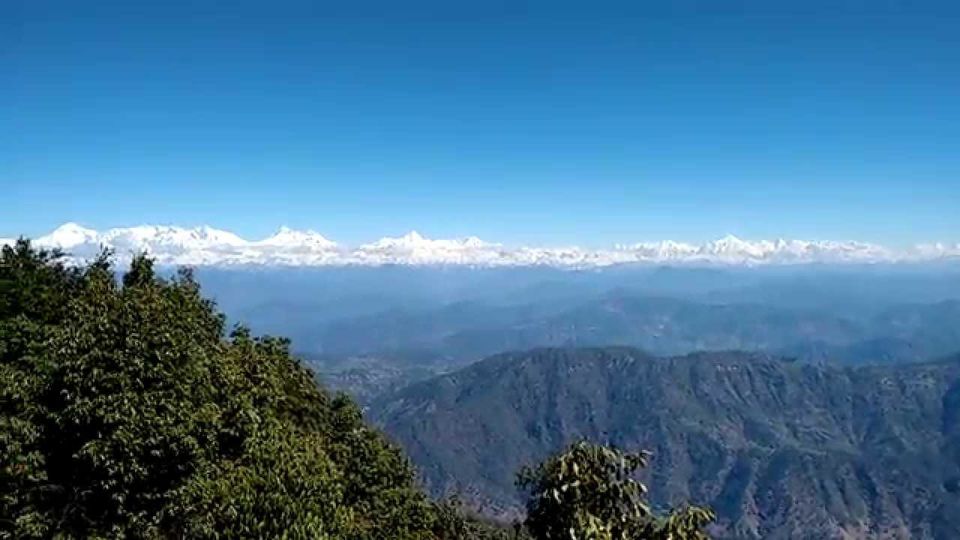 Perched at the height of 2420 metres, Binsar is one of the most famous hill stations in Uttrakhand. Offering magnificent views of the Himalayan peaks such as Chaukhamba, Nanda Devi, Nanda Kot etc, this compact town is surrounded by lush greenery. So if you think that the hustle-bustle of the city no longer suits you and you want some to spend some quality time with your loved ones, you must visit this small paradise in the lap of one of the most splendid states in India i.e Uttrakhand. There are a lot of places to visit in Binsar where are perfect for people who are looking for some solace. Whether you want to go for one of the best treks in Uttrakhand or you want to experience surrealism at its best, Binsar is the perfect place for you.
So without wasting any more time, book Tree of Life Resorts, one of the best resorts in Binsar and head out for the most enthralling trip of your life. And once you are done with it, read on the list of the best places to visit in Binsar, compiled by us exclusively for you:
1. Zero Point
If you want to try something exciting in Binsar, a trek to Zero Point should be on the top of your list. To reach Zero Point, you need to do an uphill trek of 2km which starts from the Binsar Wildlife Sanctuary. Surrounded by wilderness, it offers you amazing hilltop views. Not only this, you can also view the magnificent Himalayan peaks including Kedarnath, Shivling, Nanda Devi, Trishul etc. from here.
2. Kasar Devi Temple
Dedicated to Kasar Devi, Kasar Devi Temple is one of the most famous tourist attractions in Binsar. As a matter of fact, in the 19th century, Swami Vivekananda meditated here and that's how this temple gained recognition as the spiritual centre of Binsar. Accentuating its ambience are the pine trees which surround the temple in a unique fashion. Owing to its architectural brilliance and cultural prominence, people from all over the world visit Kasar Devi Temple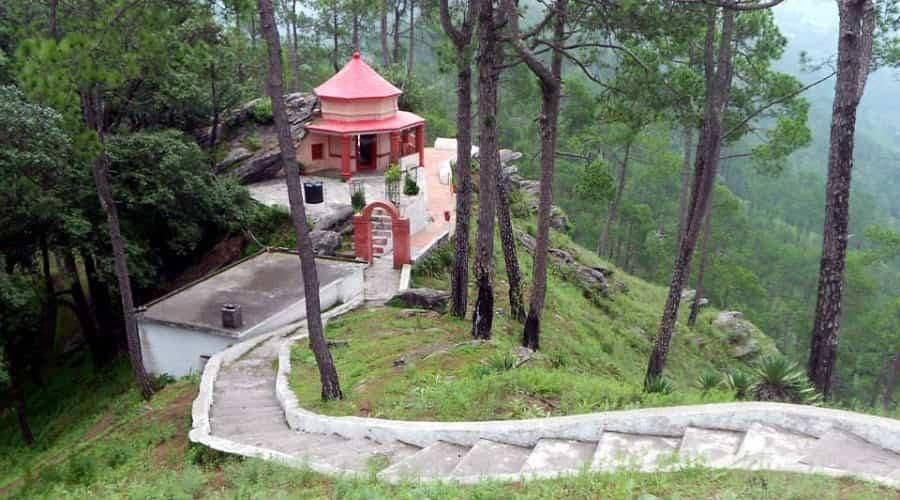 3. Binsar Wildlife Sanctuary
Located 30 km from Almora, Binsar Wildlife Sanctuary presents you with a wide variety of flora and fauna. It is a dense forest and one can easily find leopards, the Himalayan bears and several other varieties of fauna. Apart from this, you will be able to witness the amazing views of sunset and sunrise here. Surrounded by trees like oak and pine, the sanctuary can be best experienced by going on a jungle safari.
4. Golu Devta Temple
Dedicated to the great God of the Kumaon - Golu Devta (incarnation of Lord Shiva), Golu Devta Temple is considered as one of the most sacred places in Binsar. Located 3 km away from the famous Binsar Wildlife Sanctuary, this temple is known for the unique offerings made by the devotees. They write wishes on the paper and attach them to the brass bells. These brass bells are then offered to the deities. All in all, this place is a must-visit for people who are want to have an enthralling spiritual experience in Binsar.
Visiting the aforementioned surreal places in Binsar will definitely make your trip worthwhile. Apart from this, the luxurious stay provided by the Tree of Life Resorts, one of the best Binsar Resorts, will further add to your surreal experience. So gear up, book your travel tickets along with your accommodation and head towards Binsar!