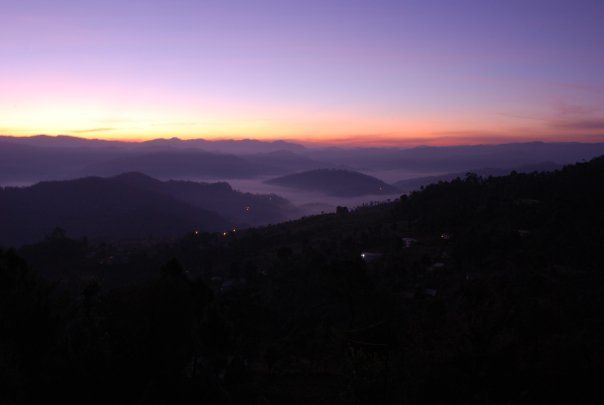 I had to recollect all the memories and events to pen down this blog as I visited Binsar in 2009 with my college buddies!
Binsar is an unexplored destination at least it was 8 years ago. We took the train from Delhi till Kathgodam and took a cab from there till Binsar which is approx 100 km.
After an amazing and adventurous ride of 4 hours, we reached every nature lover's paradise. Located at a height of 2412 m Binsar offers an excellent view of Almora town, Kumaon hills and the greater Himalayan valley.
After a light lunch at our Club Mahindra Binsar Valley Resort, we decided to explore famous wildlife sanctuary. Binsar Wildlife Sanctuary is spread over an area of 45.59 km and is rich in its flora and fauna. We were able to spot numerous birds like Forktail, Blackbirds, Nuthatches and Parakeets along with some animals like Barking Deer, Himalayan bear, leopard, fox, musk deer, langur, etc.
About 1 or 2 km walk we reached Zero point where we saw the magnificent Himalayas. Way till Zero point was like a fairytale with green big trees all around, pleasant breeze, mysterious roads and everything!
We came late in evening but being 20-year-olds we still had a lot of energy in us so we organised a bonfire and had an incredible night with music n dance.
Next day we went for 7 km trek from Binsar to Dhaulchina. With gorgeous forests and Himalayan views, it was a delight connecting with nature. We stayed in a guest house in Dhaulchina for the overnight. The following day we trekked to the ancient Vimalkot Temple which is an 8km trek. We came back to Dhaulchina at night.
On our 3rd day, we took a 12 km trek downhill to a spiritual hamlet of Jageshwar where we explored its ancient 8-12th century Shiva temples. Jageshwar lies in a beautiful narrow valley hedged by monarch-sized, ancient deodars. Exquisite ancient temple ruins, beautiful Himalayan vistas, gurgling stream nearby, Jageshwar offers a spiritual retreat. With morning Yoga sessions and options for massage as well, you can choose to soak in the spiritual energy of this holy area or go for hikes in the surrounding woods. We stayed there overnight and left in morning to Delhi by hired cars.
This was most adventurous and unforgettable trip I had ever taken. Uttrakhand is undoubtedly the best place to hike and traverse the nature.