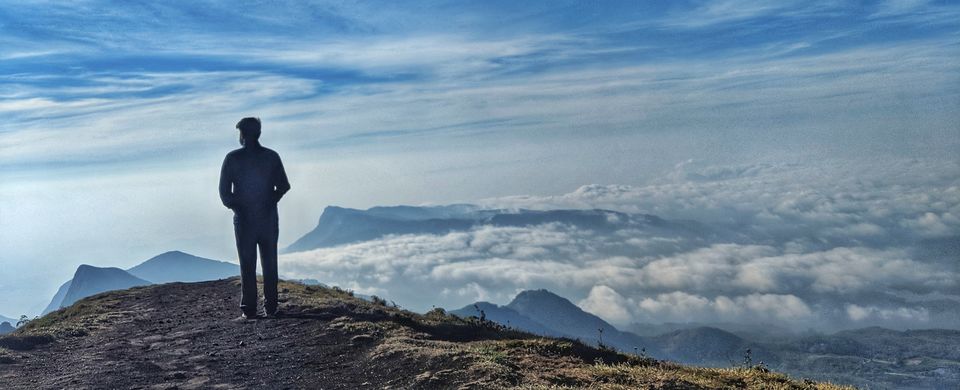 Munnar would always be on the top when you think about a Kerala vacation. But have you really thought beyond the vast tea plantations and misty mornings? Meesha-puli-mala (Hill of the tiger's mustache in Malayalam) being the second highest peak and the highest stay in South India, is worth giving a shot while you are in Munnar and around, for the thick clouds that lay below you and the vast view with literally nothing higher than you.
How to book a stay?
Since it is a protected forest area, the only (legal) way to stay and trek to Meeshapulimala is through the Kerala Forest Development Corporation's program (which you can find here). They offer mainly three stay and trek options- Base Camp, Sky Cottage and Rhodo Mansion at three different altitudes.
We two opted for Rhodo Mansion as we are no experienced trekkers and definitely wanted to go for an easy-to-mild trekking wrapping up in 4-5 hours. We also wanted to see the thick clouds afloat before the sun rays disperse them by 9 to 10 am. Though Rhodo mansion was the costliest of the three, it is in fact reasonable considering an evening tea & snacks, dinner, next day breakfast, lunch, 1 night stay and a trekking guide all included in the program.
What to expect?
I have done Triund trek 2 years back and that is the only trekking experience in my book. I really am not fond of the whole 'trekking' thing but I was eagerly looking forward for the magnificent views from atop the hill with thick clouds all around & below us. The whole experience and the actual view indeed turned out to be way more magical and pristine than I had anticipated. It never really was disappointing at any moment throughout the 24 hrs we spent there.
Those who are more on the 'trekking' side could opt for Base camp as it is the lowest in altitude among the three options offering a longer trekking route to Meeshapulimala hill. We also heard from the guide that there are more routes around Meeshapulimala for those who want even more trekking. Also, the whole experience can be different in different times of the year - fogy with no view during peak winters, clear and perfect during shoulder season and hot, humid and cloudless during summer, so do your research properly.
How to reach?
The trip starts from the Kerala Forest Development Corporation's office in Munnar, hardly 15mins from the Munnar town within the Rose garden premises. You could catch an auto to reach there by 2 in the afternoon.
From the office, once you give the details, you would be provided with a jeep to reach the point of stay for which you have to pay an additional INR3000 up and down for a complete jeep. You are also allowed to take your own vehicle till a point about which you can discuss with the forest official at the office.
We arrived in state run bus at around 8 in the morning in Munnar. You could check-in to a hotel and take rest for a few hours before joining the trekking group in the afternoon or you could explore the usual 'touristy' spots in Munnar in half a day.
The Rhodomansion stay is definitely not the prettiest stay you might have seen. It is a group of plain one storied buildings right on top of a hill with bare minimal essentials like a bed and bathroom adjacent to a common dining hall and kitchen.
As soon as you arrive, you are provided with evening tea and snacks and you could relax for the evening or go around to the nearby small hills, but it is always advised to not cross any trench around the area due to sightings of some wild animals. We went for a small hike for sunset to a nearby hill, but missed out the view due to fog. At around 8pm, we are served with dinner beside bonfire followed by bed time.
We were given two options for the trek- one was to hike up a nearby hill for sunrise at 6, climb down for tea and later at around 8 in the morning, start the Meeshapulimala trek from Rhodomansion. Second option was the sunrise trek and continue to Meeshapulimala, to return by around 10-11 in the morning to the place of stay. We chose the second one as we were told that would offer prettier views of clouds afloat as the morning sun could disperse it by around 8'o clock.
The trek as a whole is not hard and spans only about 4 hours. Up and down climb takes different routes and both has different landscape and vegetation. The trek offers a lot of photo opportunities especially with the sun rising from among the hills. We reached the final hill top by around 8 and started our descent by 8.30. The views are nothing but magical. I have never in my life been to a place with everything around me on a lower level. All you can see around are hills in different shades of blue and floating clouds. As the sun rays start emerging out of the clouds, you can see them disperse revealing the small towns in the valleys.
More pictures from the journey: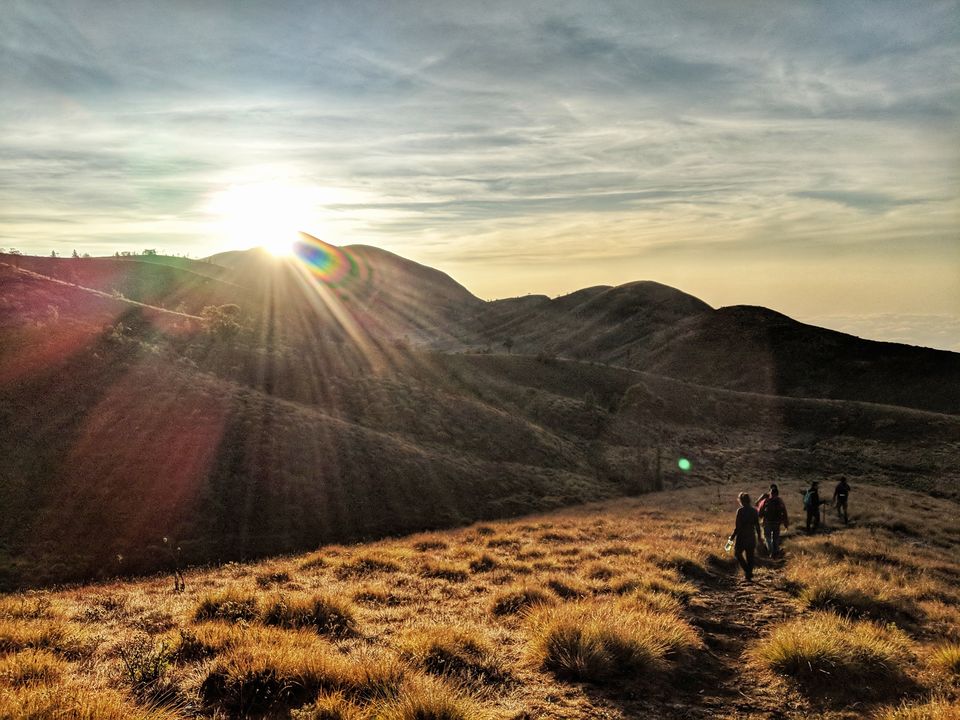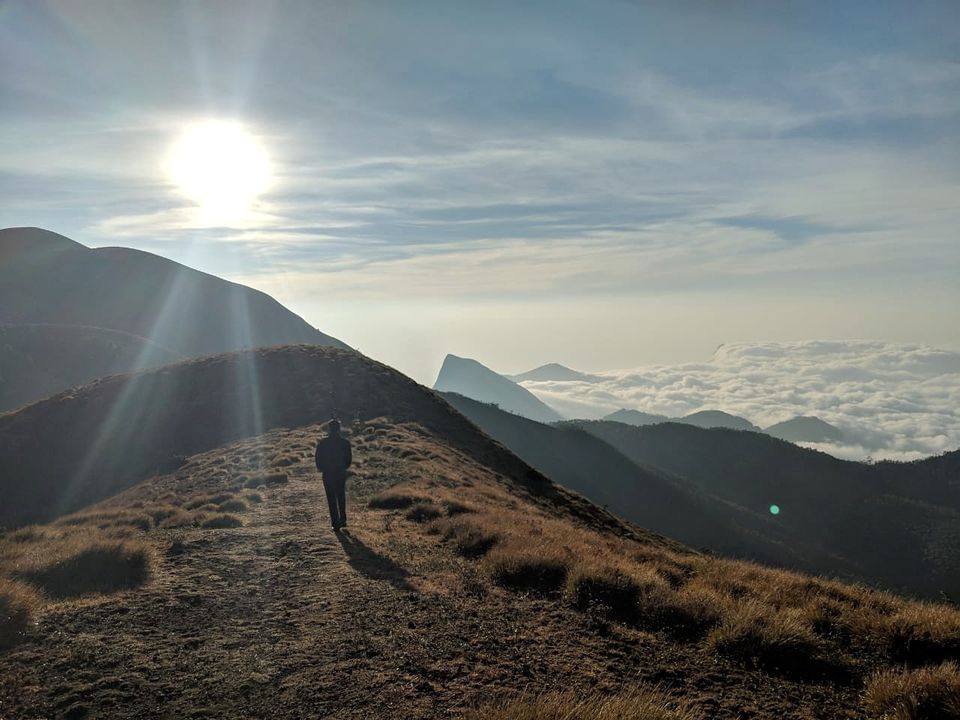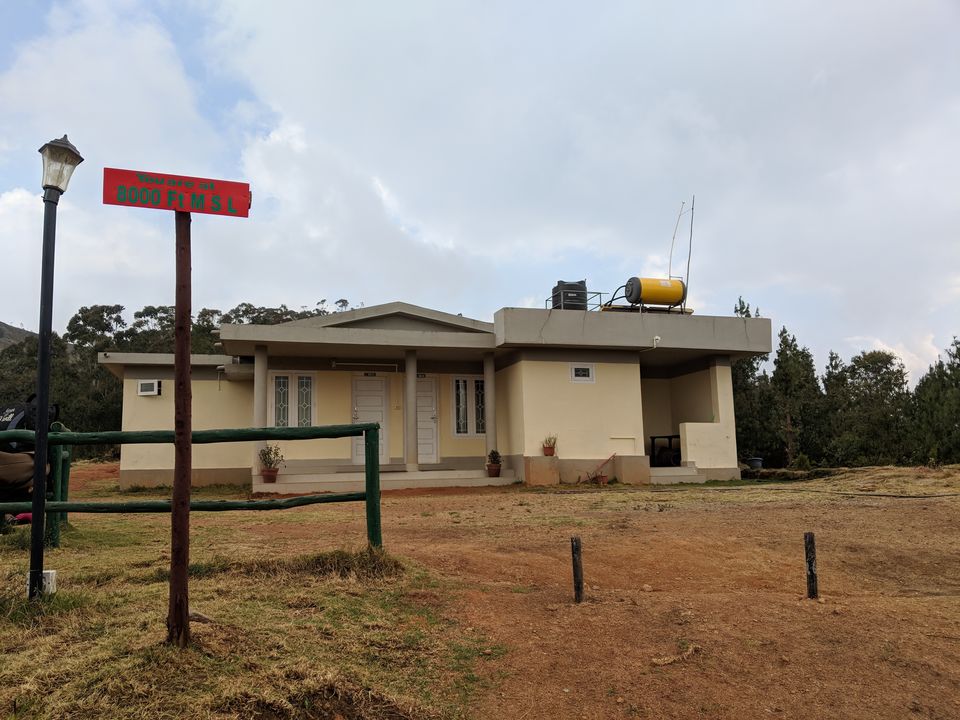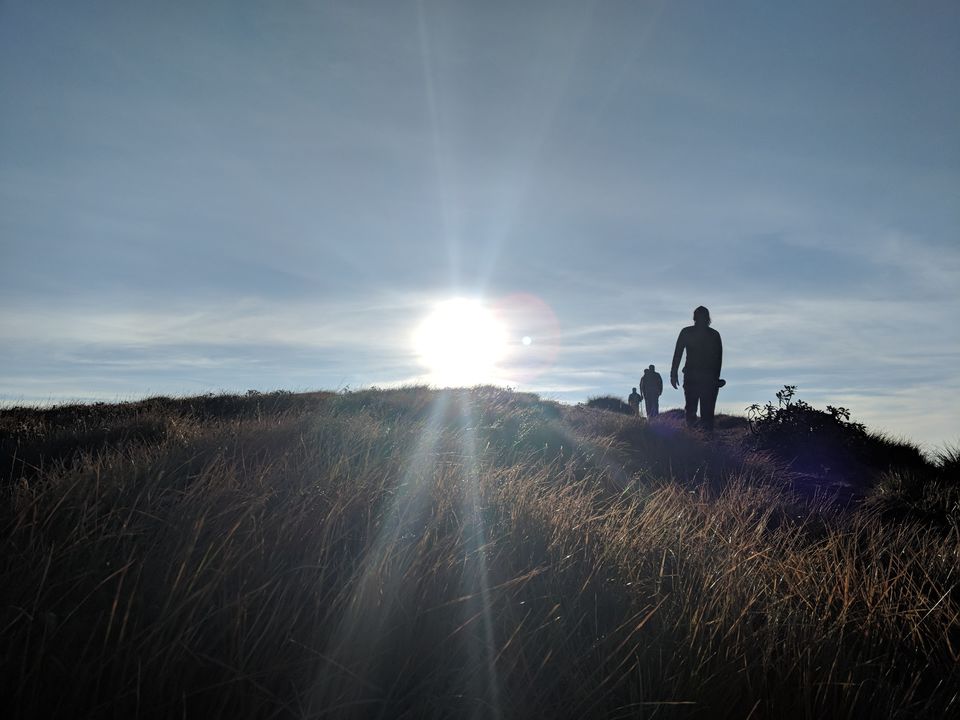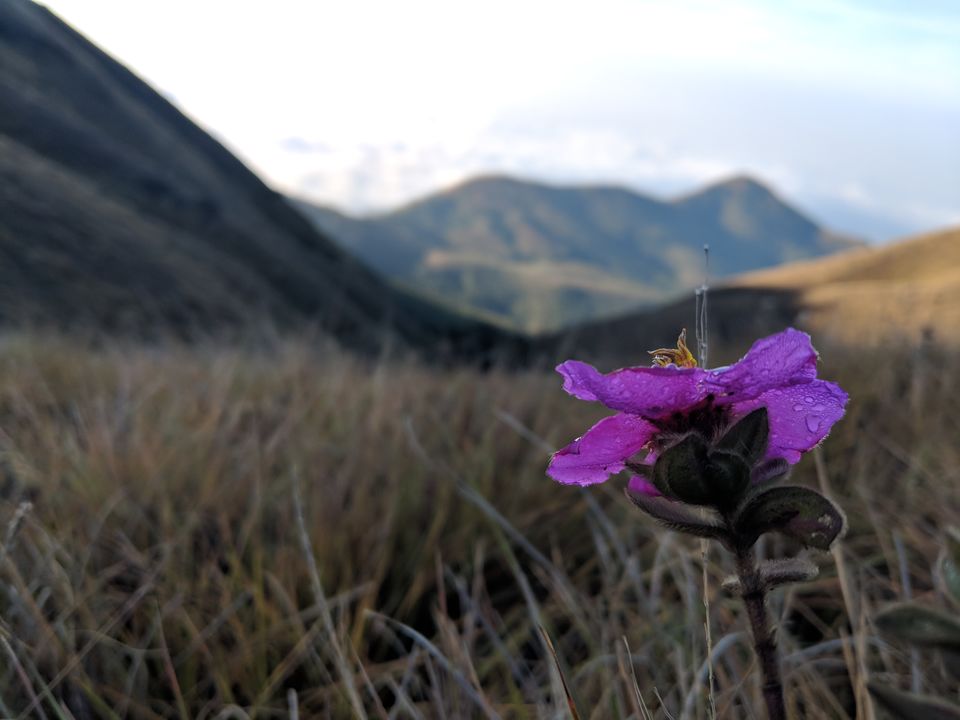 Descent from Meeshapulimala: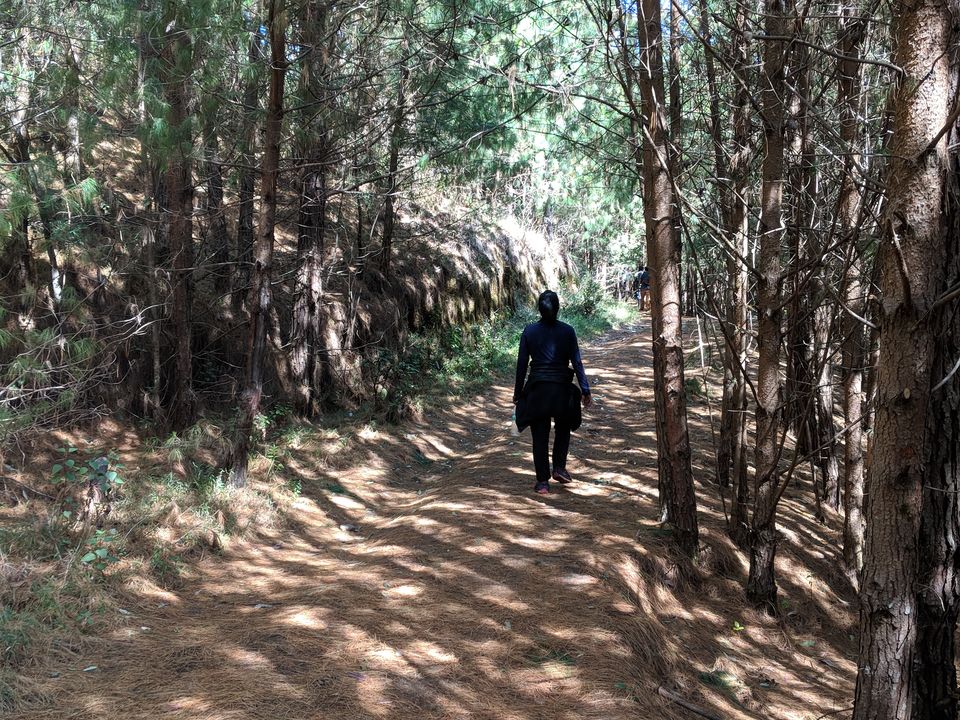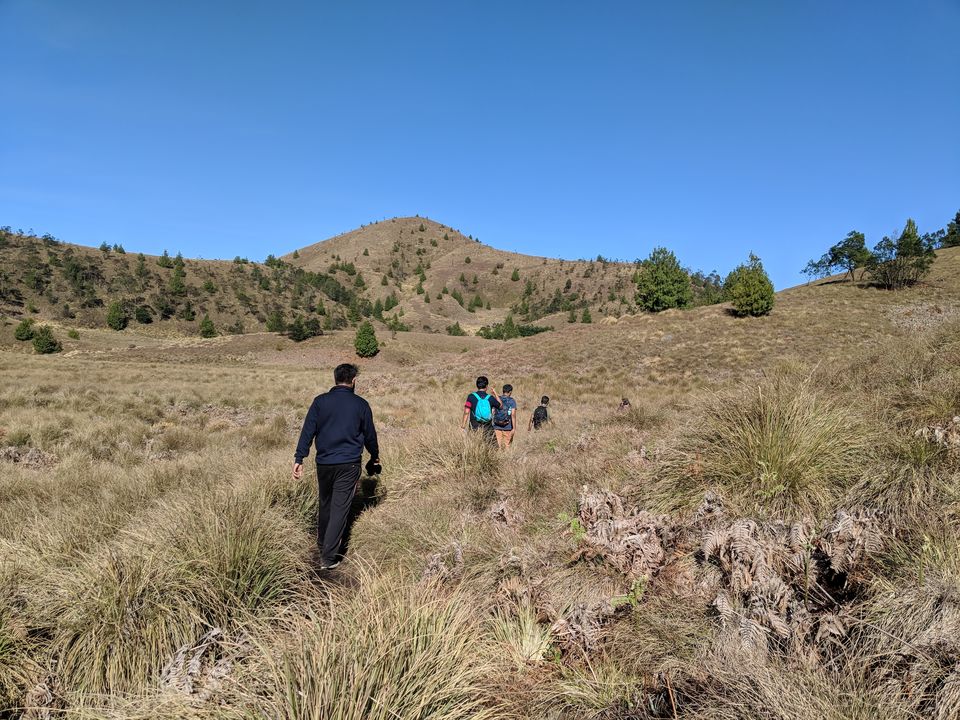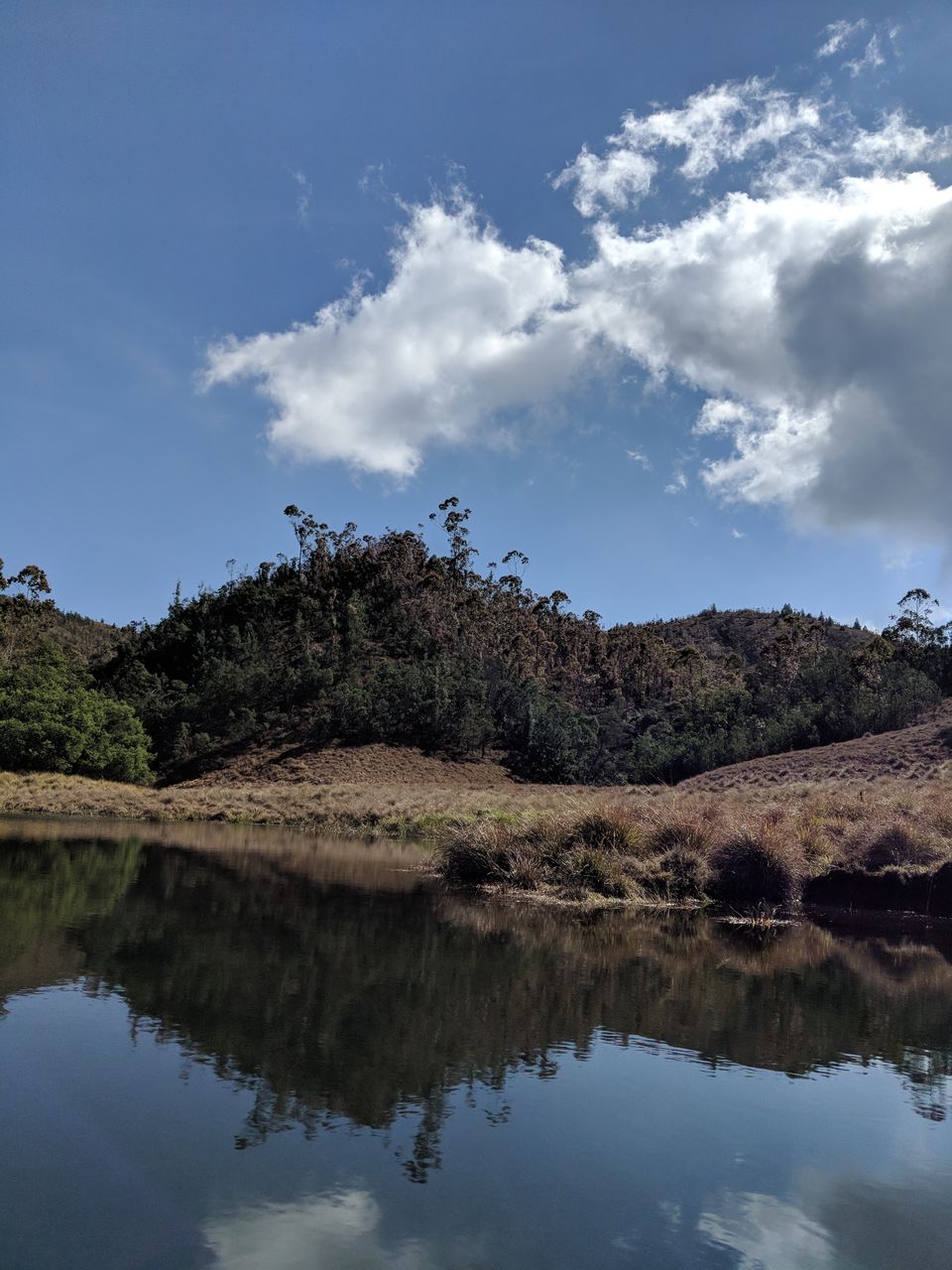 Once you come back to your stay, you will be provided with breakfast and lunch. The same jeep would be ready to take you down to the KFDC office and by around 2 in the afternoon, you are in Munnar town!
As they say: "Leave nothing but footprints, make nothing but memories and take nothing but photographs"
Have a pleasant experience! :)