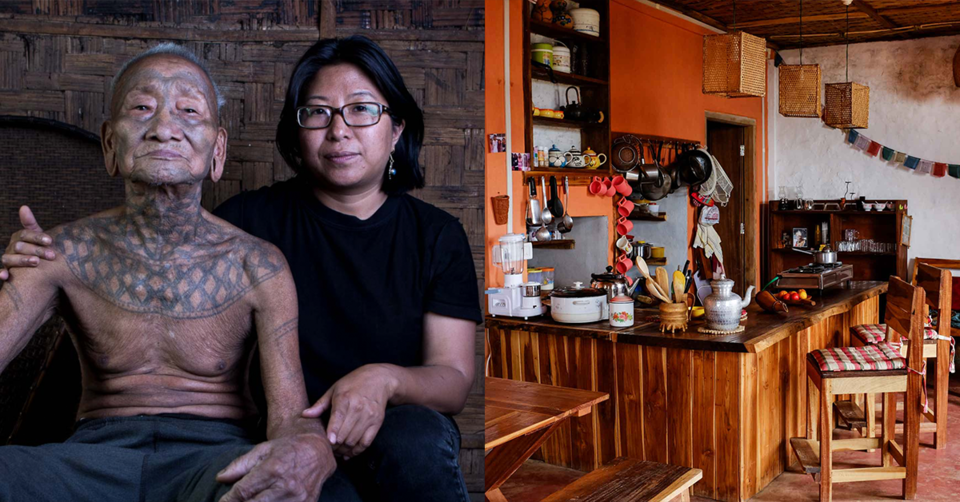 With scores of indigenous tribes, colourful festivals and unique practices, Nagaland is simply a world in itself. Despite widespread modernisation, the north-eastern mountainous state continues to be home to some of the most interesting tribes you're ever likely to come across. One such group of people that seem to be recently catching the eye of travellers is Konyak, a badass headhunters tribe that once terrorised rival tribes in the region.
All these years down the line, the Konyaks have given up on their hunting ways but what remains are chilling tales of these tattooed warriors. And the best part is that you don't even have to venture out in the forests to learn all about them! Phejin Konyak, a descendant of the Konyak tribe is welcoming travellers to her home and giving them a chance to get lost in stories that are bound to send chills down your spine!
The story behind Konyaks
Of all the tribes that once inhabited the present state of Nagaland, Konyaks were undoubtedly the most feared. Back in the day, the headhunting tribe would roam around the region, killing members of rival tribes and ripping their heads off in the process. Every time a Konyak would bring back a rival's head to the village, it was believed that the entire tribe would prosper and the year's produce would also improve. In order to honour the headhunters who brought prosperity to the tribe, a celebration would be organised and this is where a warrior would be tattooed on their face — something that ended up being the tribe's most recognisable characteristic.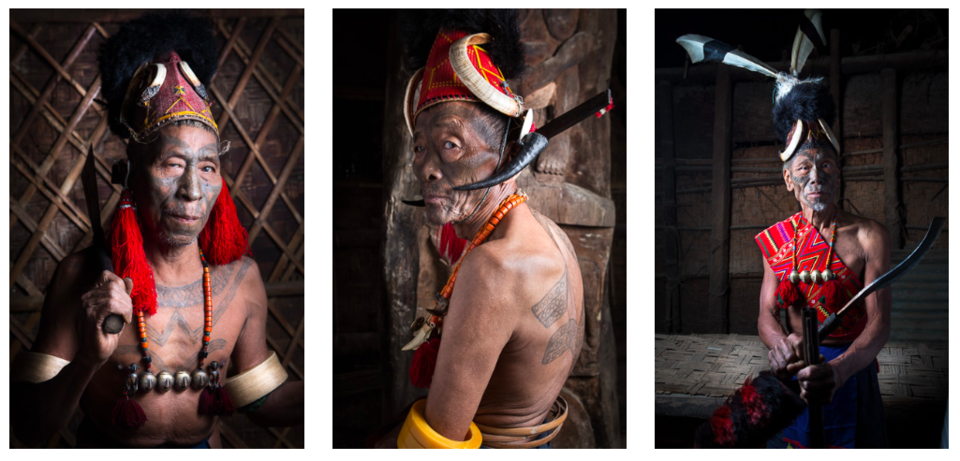 As time passed and modernisation set in, several tribes in the region including the Konyaks were forced to mend their ways. To add to that, headhunting as a practice was also banned during the British Raj. With every passing generation, traditional Konyak practices, including getting their bodies tattooed started withering away .
Phejin Konyak, the great-grand-daughter of a Konyak headhunter is one of the very few people who have taken it upon themselves to document and promote this vanishing tribe. Phejin recently went around Mon(the region once occupied by the Konyaks), meeting remaining members of the tribe and listening to their intriguing stories. She went on to compile all her material into a successful book, The Konyaks: Last of the Tattooed Headhunters.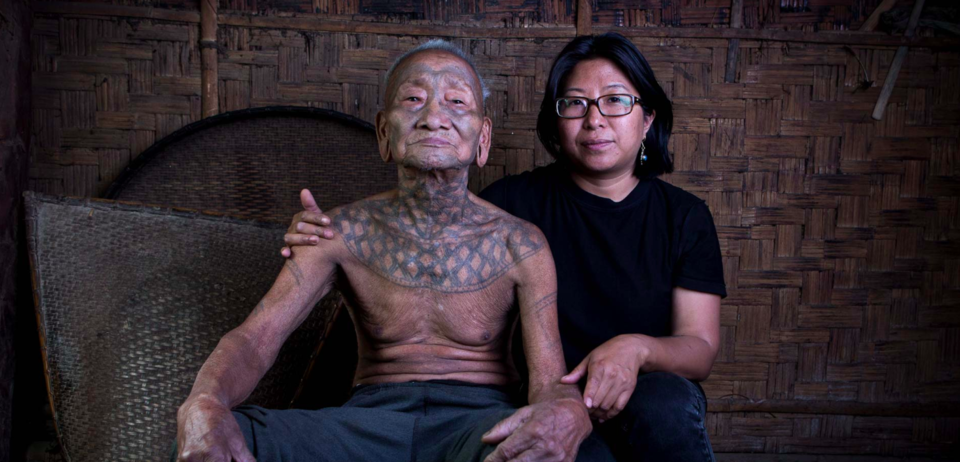 The best part, however is that Phejin is in no mood to stop and will do everything it takes to preserve the rich legacy of the Konyaks. She, along with her great grand father, now manages Konyak Tea Retreat, a traditional homestay nestled in the middle of a massive tea estate. A homely stay, breathtaking setting and of course, tons of fascinating stories is exactly what you should expect while planning a stay at Konyak Tea Retreat.

Stay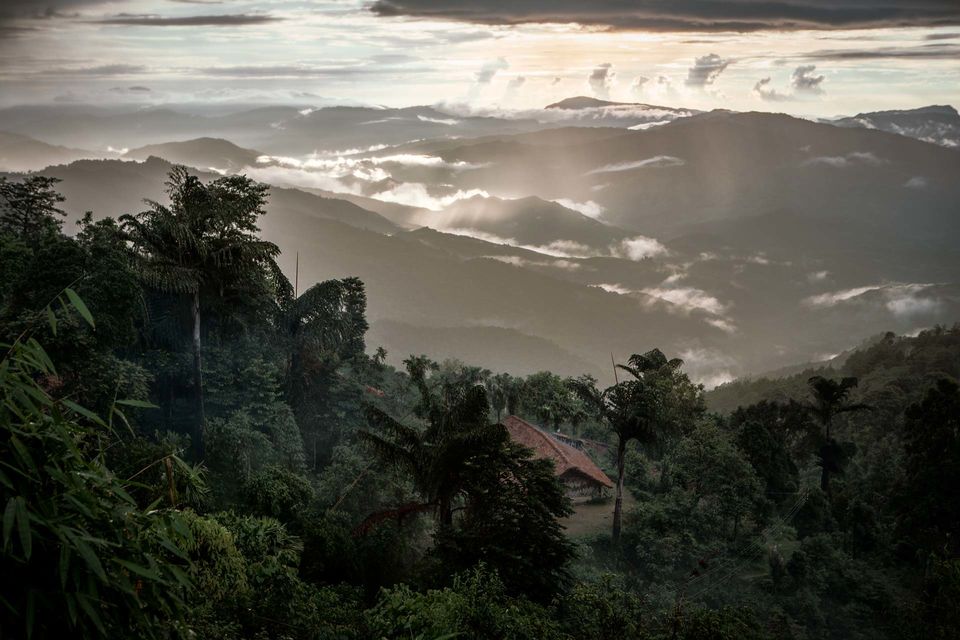 Inspite of the plethora of stories that this homestay offers, it is, at heart still a classic, very simple tea estate. Amongst acres of lush green tea gardens lies the bungalow that serves as an adobe to travellers from all over the world. The cottage boasts of two bedrooms(with attached bathrooms), a living and dining space and an open kitchen.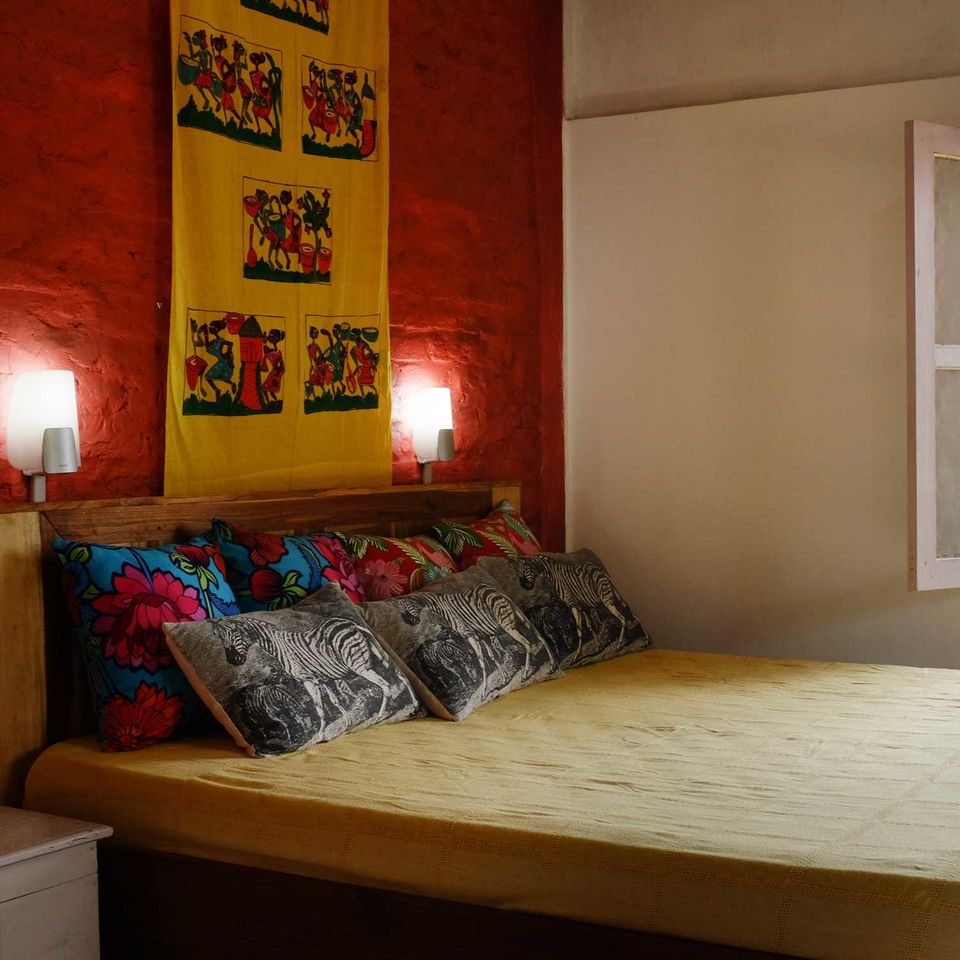 Much like other living spaces in the north-east, this bungalow also sticks to very basic yet elegant interiors. The walls are lined with rare artefacts and tribal paintings that are guaranteed to take you back in time. The antique furniture only adds to the old world charm, making it the ideal place to listen to the fascinating tales of the Konyaks.
If you happen to be an animal lover planning a visit to Konyak Tea Retreat, you are in for a treat! The farm has as many as 80 cows, 20 goats and scores of hens that keep roaming around the property. Not just that, you can also kill your time by unwinding at the sit-out, cuddling up with Pete and Kali, the property's on-site dog and cat respectively.
Food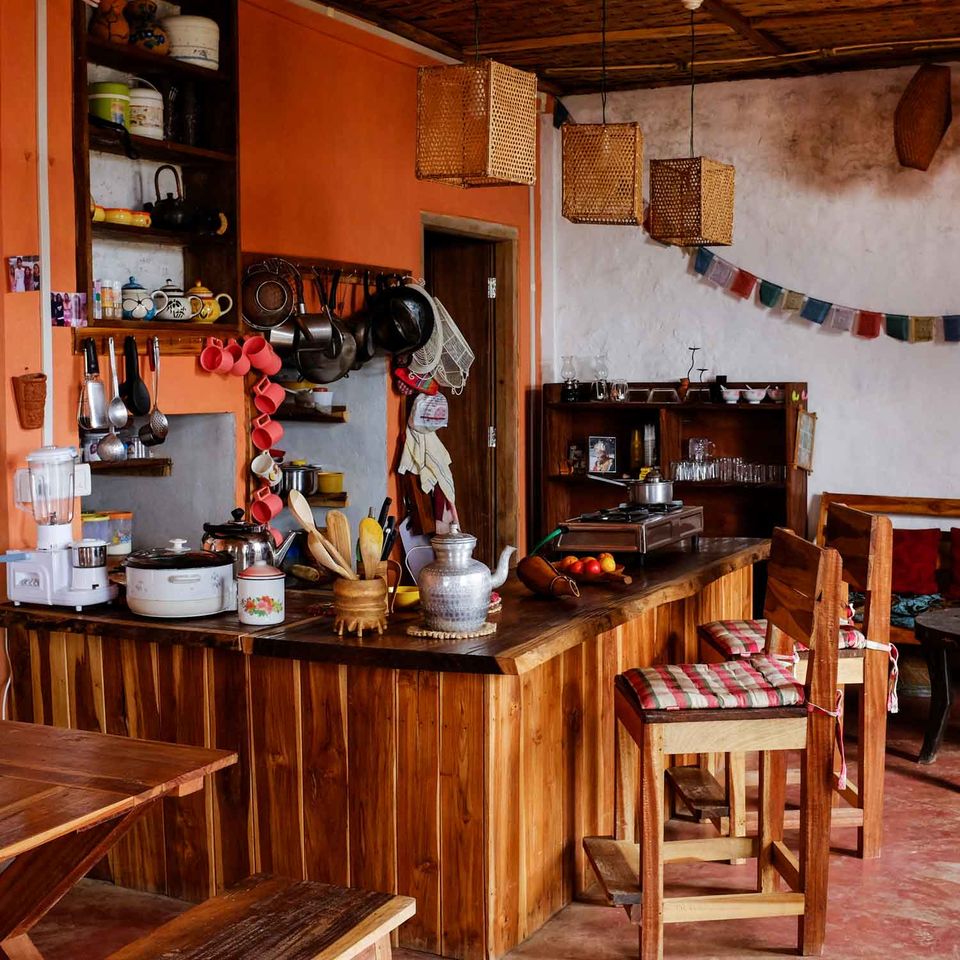 The team behind Konyak Tea Retreat one that truly believes in organic farming and that goes a long way in defining the food offered here. The kitchen staff uses fresh, organically grown vegetables to prepare authentic local delicacies. In addition, you can also go ahead and pick organic oranges in the property and relish them while soaking in some sun.
Cost
A stay at Konyak Tea Retreat starts at ₹2,500 per night, inclusive of all meals and an immersive tea estate tour. You can book yourself a stay at this interesting homestay by simply clicking here.
Best time to visit Konyak Tea Retreat
The months between October and May are ideal to visit Nagaland since the dreaded rains in the state subside down, making way for dry and comfortable weather.
Getting there
Here's how you can reach the property from New Delhi:
By air: A direct flight between New Delhi and Assam's Dibrugarh Airport starts at ₹6,000. It takes another five hours to get to the homestay from the airport (140km).
By train: It takes about 42-50 hours reach Sivasagar Railway Station (nearest major railhead to the property) from New Delhi. Konyak Tea Retreat is a three hour drive from the railway station (70km).
Ready to go around the world in 2020? Click here for the ultimate 2020 bucket list!
Click here and start sharing your own unique travel stories with the ever growing Tripoto Community. Don't forget to check out Tripoto's YouTube channel for kickass videos and get the best travel inspiration possible!
All images have been taken from Konyak Tea Retreat's official website.