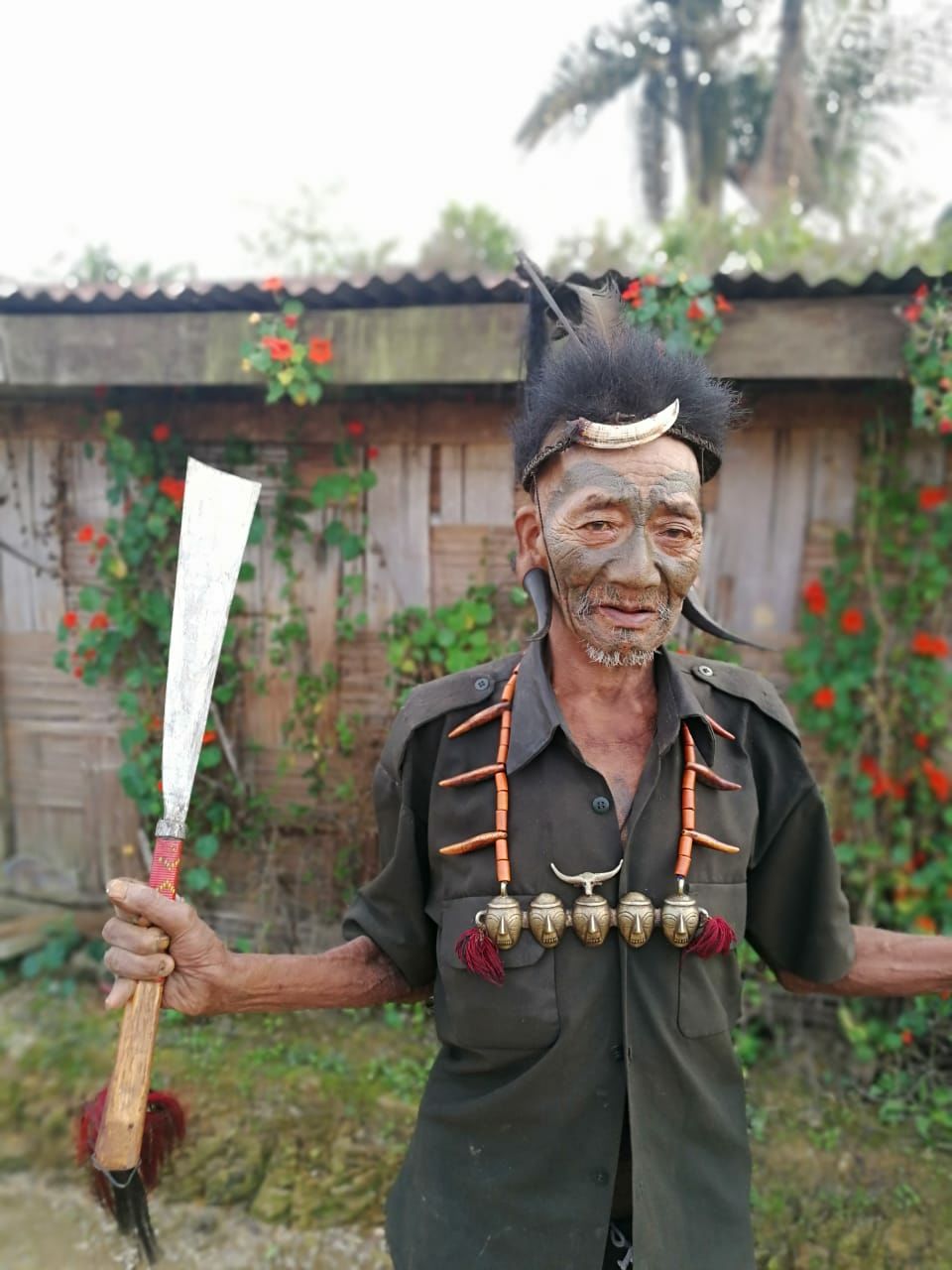 A country is defined by its boundary, a material fence that bounds the geographical locations. Still ever imagined of a village that shares international boundary without a fence? Infact the chief of that village resides at the border. I mean he literally dine with his right leg in Burma (Myanmar) and the left leg in India.
I am talking about the north-eastern village of Longwa, the land of the Konyak tribes in Nagaland.
Situated at the border of India, in the district called Mon, in Nagaland, Longwa, is the home of the most fierced headhunter tribes called the Konyaks.
These tribes are known for their tattooed faces and the headhunting tradition. The chief Angh controls the whole village and he has approx 60 wives to himself and rules over 60 villages in the Longwa area!
Let me detail one of my most culture shocked weekend getaway! Like i always say that its a boon that i m born here in the north-eastern state of Assam and that too in the tea-city of Dibrugarh!
It was 13th of April, me and Gaurav had to take two days off our work and decided to move into Nagaland, somewhere more off-beat and to something more unique. We heard about Longwa in Mon district and finalised our destination. We decided to stay the first night at Mon and Longwa the next day.
Our route be: DIBRUGARH-MORAN-SONARI-TIZIT-MON-LONGWA
We started our journey by 1 PM, headed directly towards Mon via Moran and Sonari.! Sonari is the border to Assam and Nagaland. The whole route is okay for a motorcycle/SUV but you ll need some experience of off-roading terrain on the hills. We comfortable reached Mon by 8 PM and headed towards Helsa Cottage situated in Mon town. The room was cozy and felt like a traditional naga place. The weather was pretty warm by that time and we entered our room.
We met two more travellers from Pune, NITIN and AMRUTA who also checked-in there to visit Longwa, staying beside our room. We shared common travelling traits and so we were soon aquainted and decided to chill for the night. The two guests were riding on a bike and we drove down on an SUV, so, we decided to carry on our Longwa expedition together. We stayed up pretty late and soon we saw some great change in the temperature. Rain and thunder, we were a little high after couple of drinks and we enjoyed the weather like long friends. We slept at around 2 AM. Totally worth every minute of our discussions.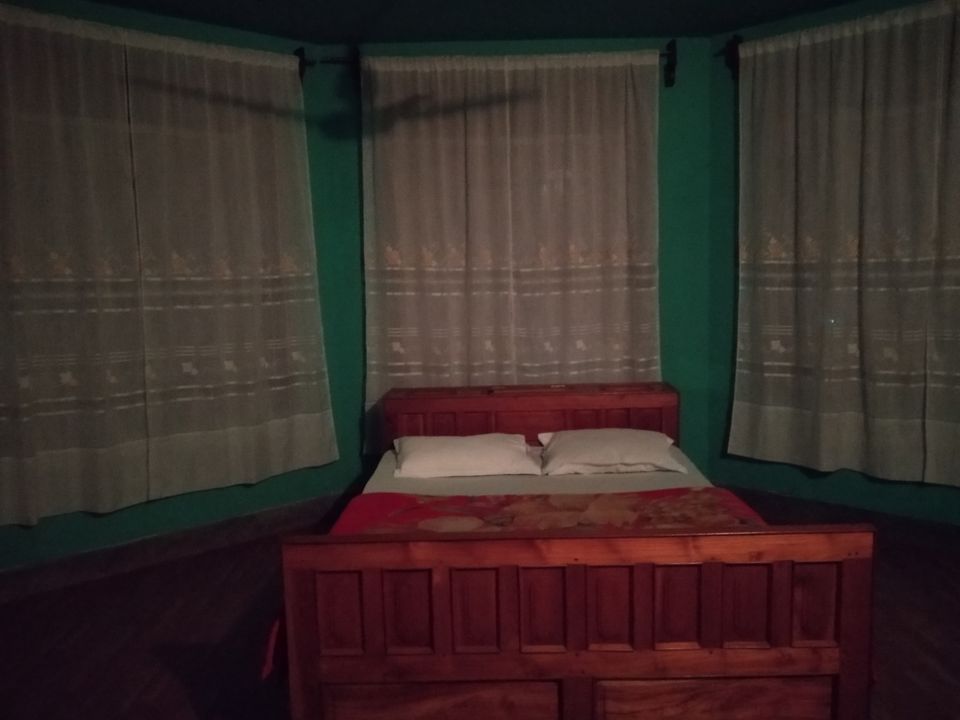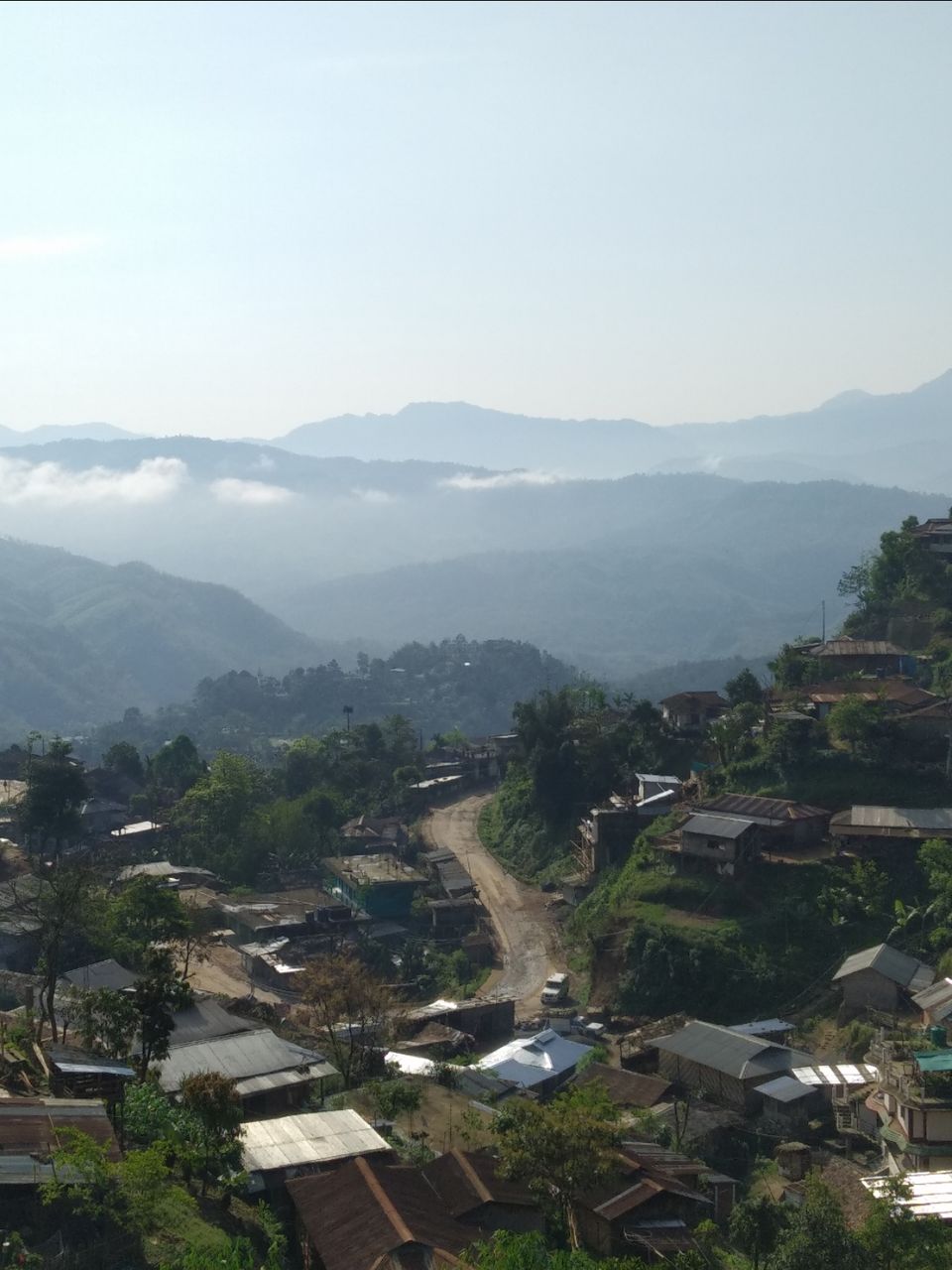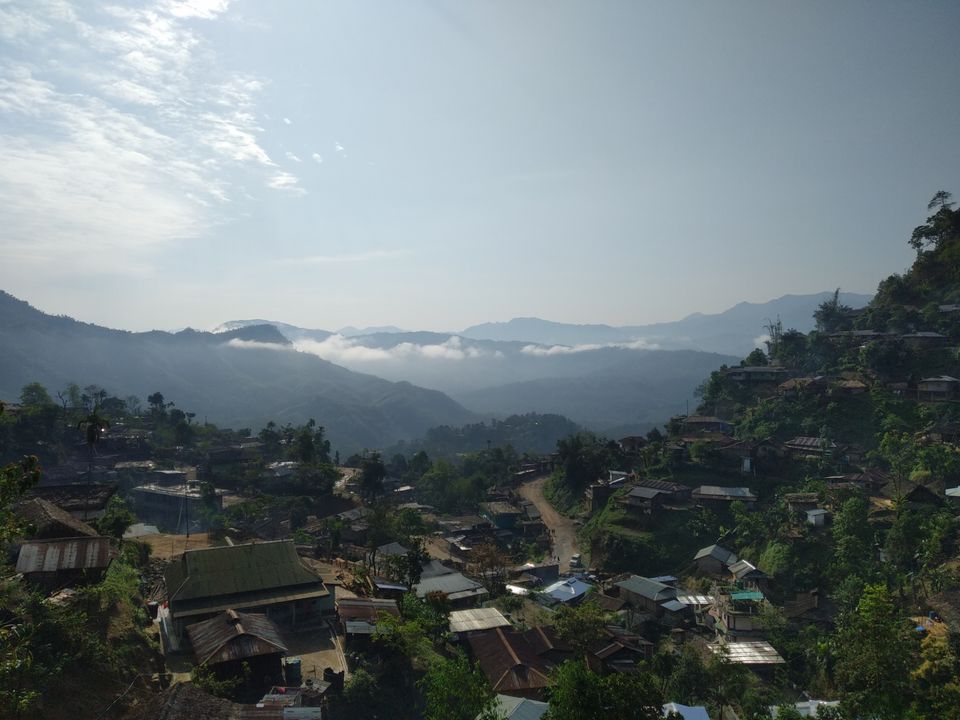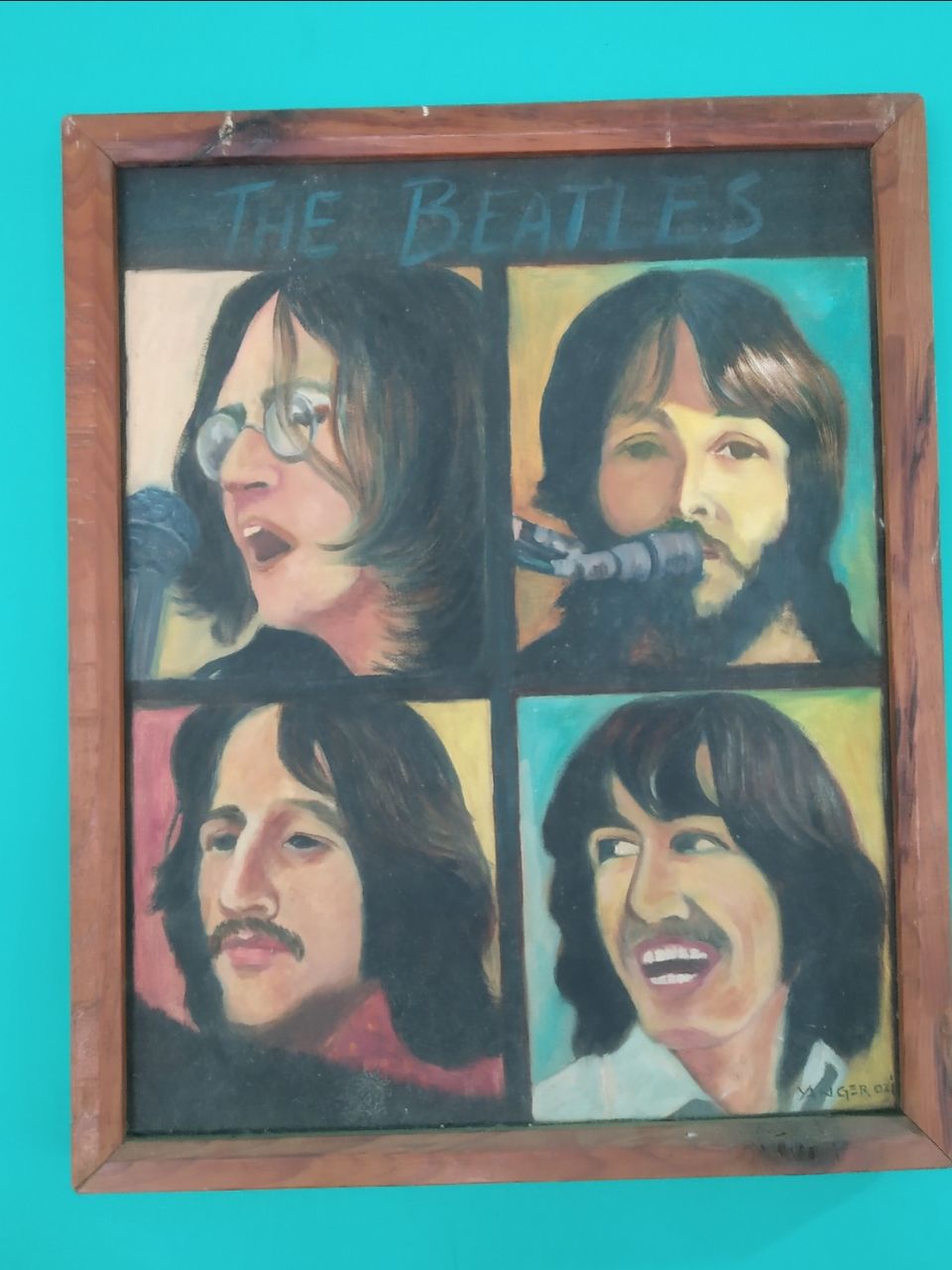 We had an hearty breakfast at the cottage and left for Longwa by 9 am. We met Namai, one of Chief Angh's son who was supposed to be our host. He worked with the Election Commission of India and was busy for the day. He referred his brother, Noksha, at the tourist Inn in Longwa. He also told us about the headhunter traditions. How the tattoo's came into effect and what significance does it holds in their tradition. He also told us that those tattoo were made with finely carved bamboo sticks and how it doesnt have any ill-effect on the skin. Such old traditions with sense of medical intelligence!
The road to Longwa was great, we stopped at many views on the way. Our new friends Amruta and Nitin were soo good, that for even a second we dint feel like we have just met.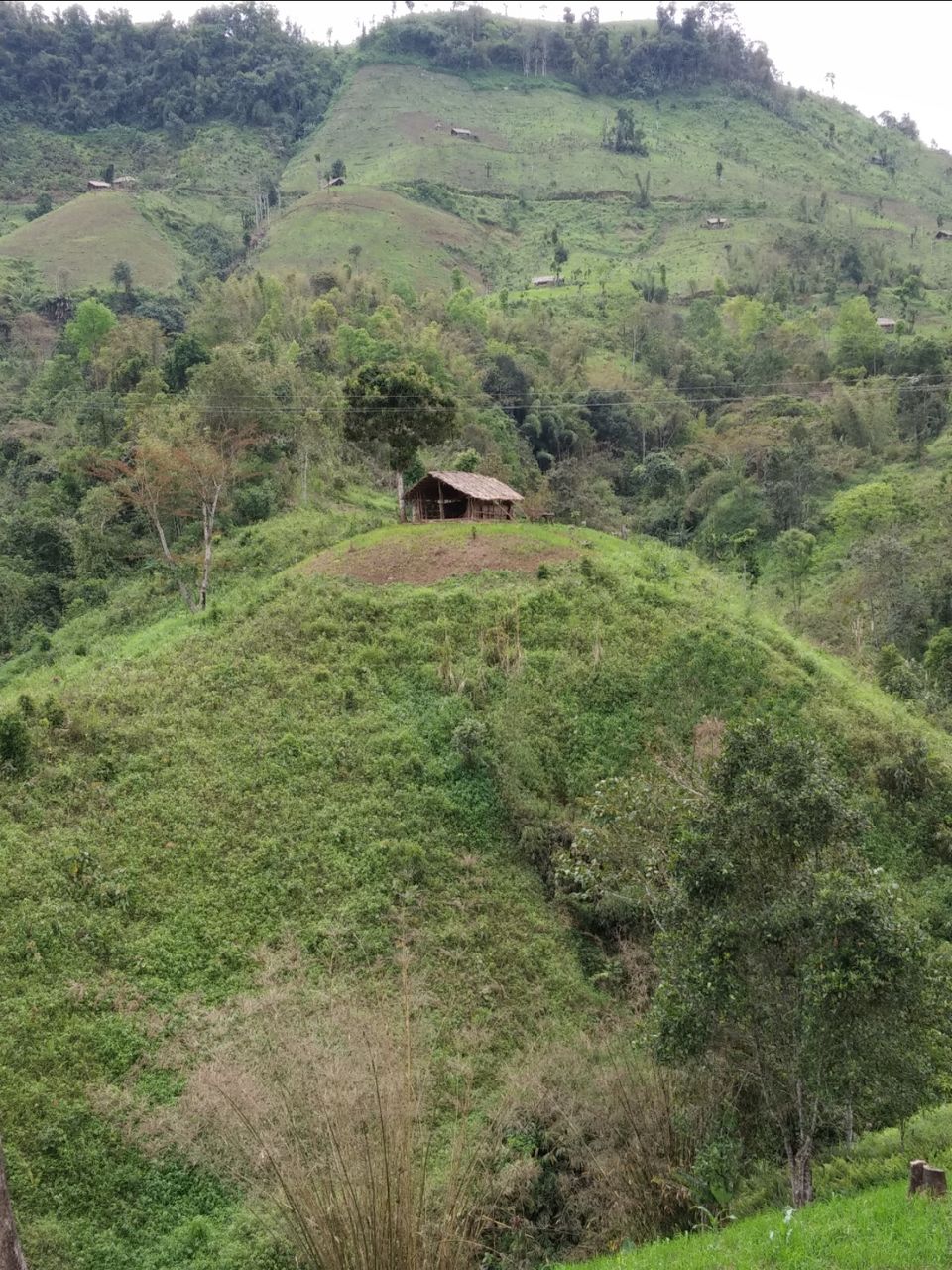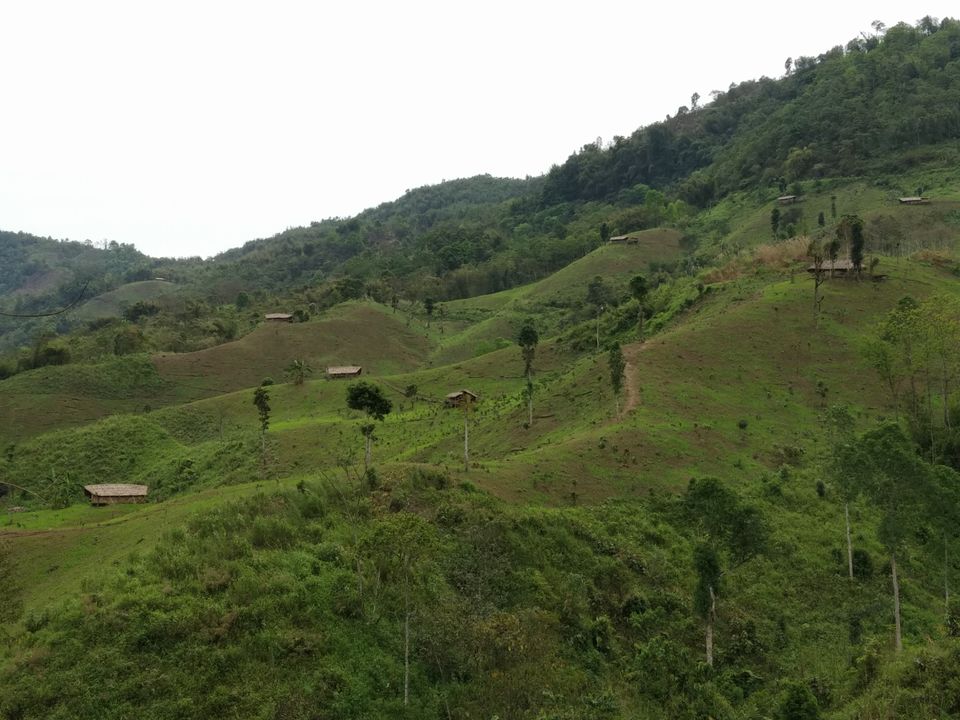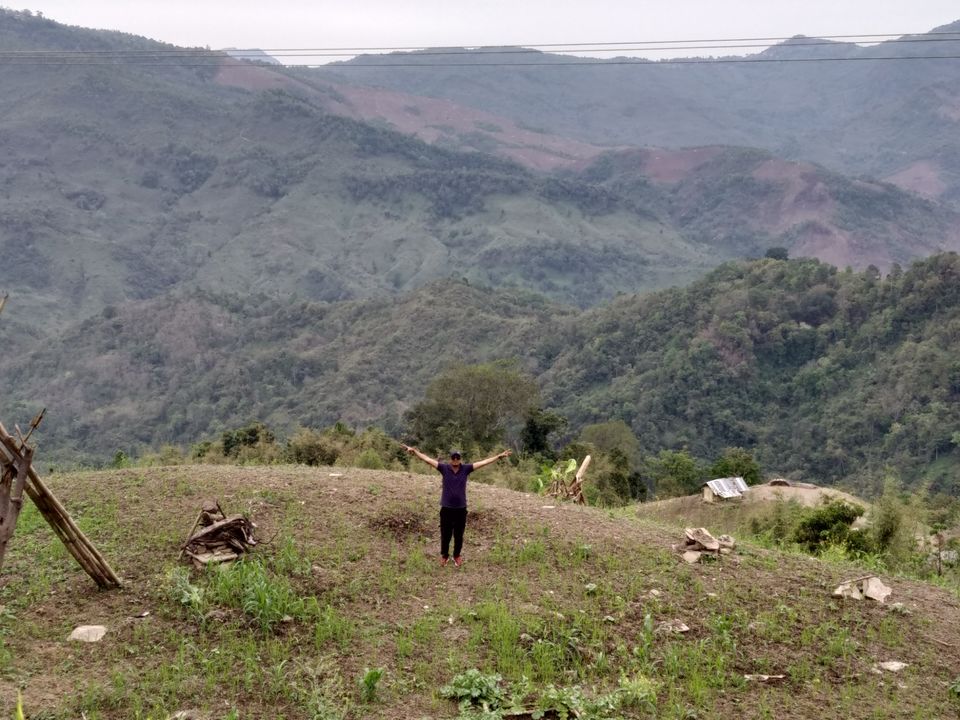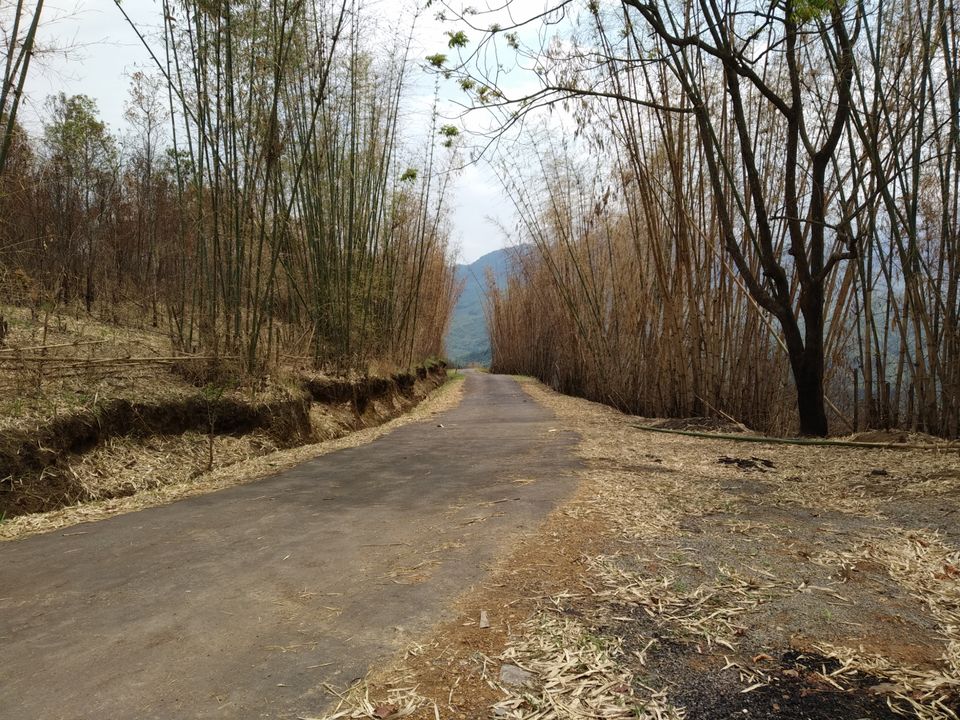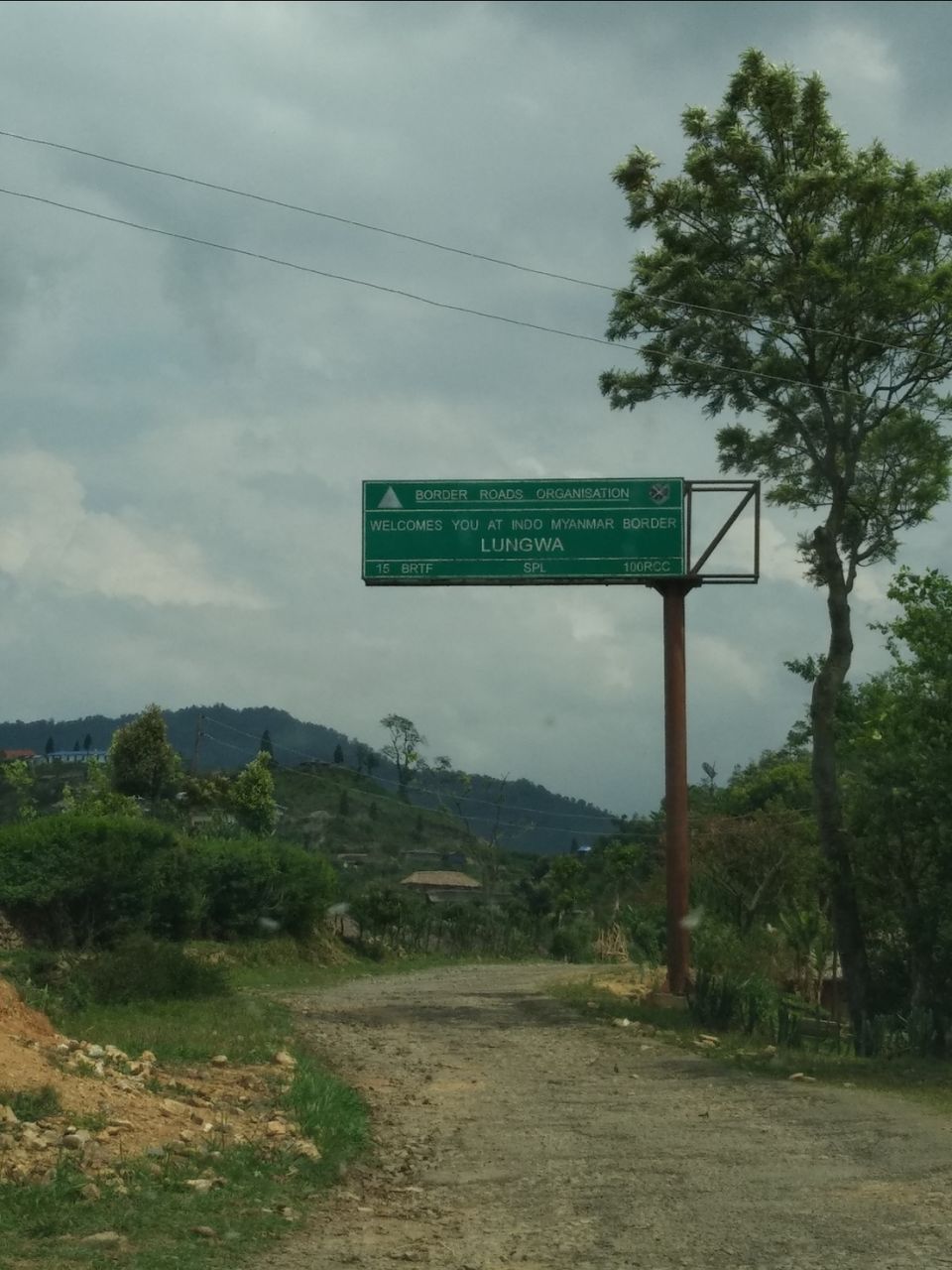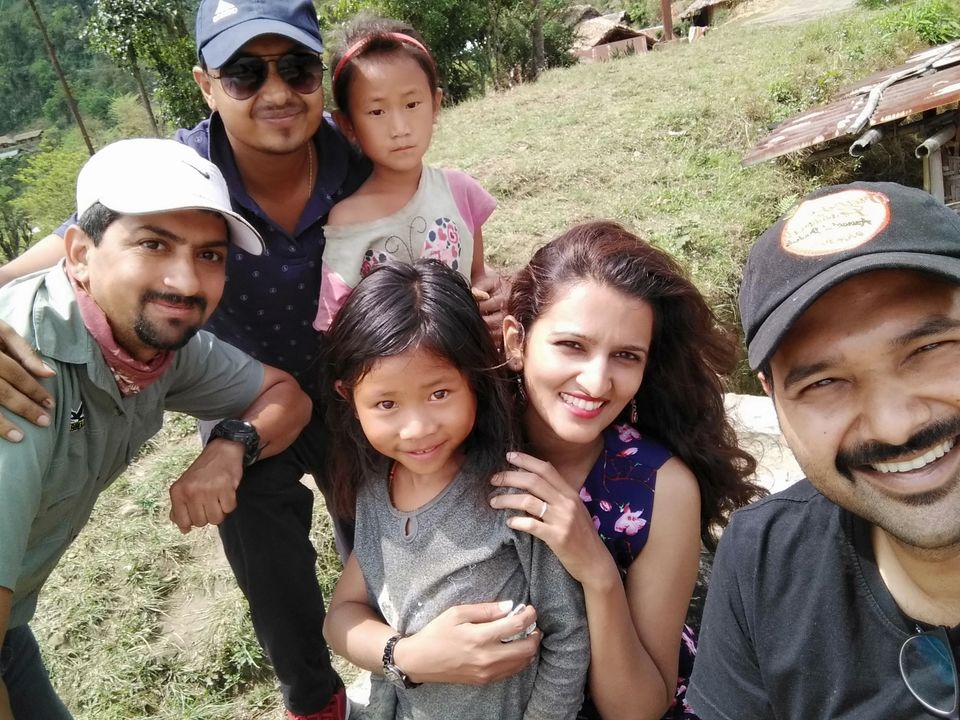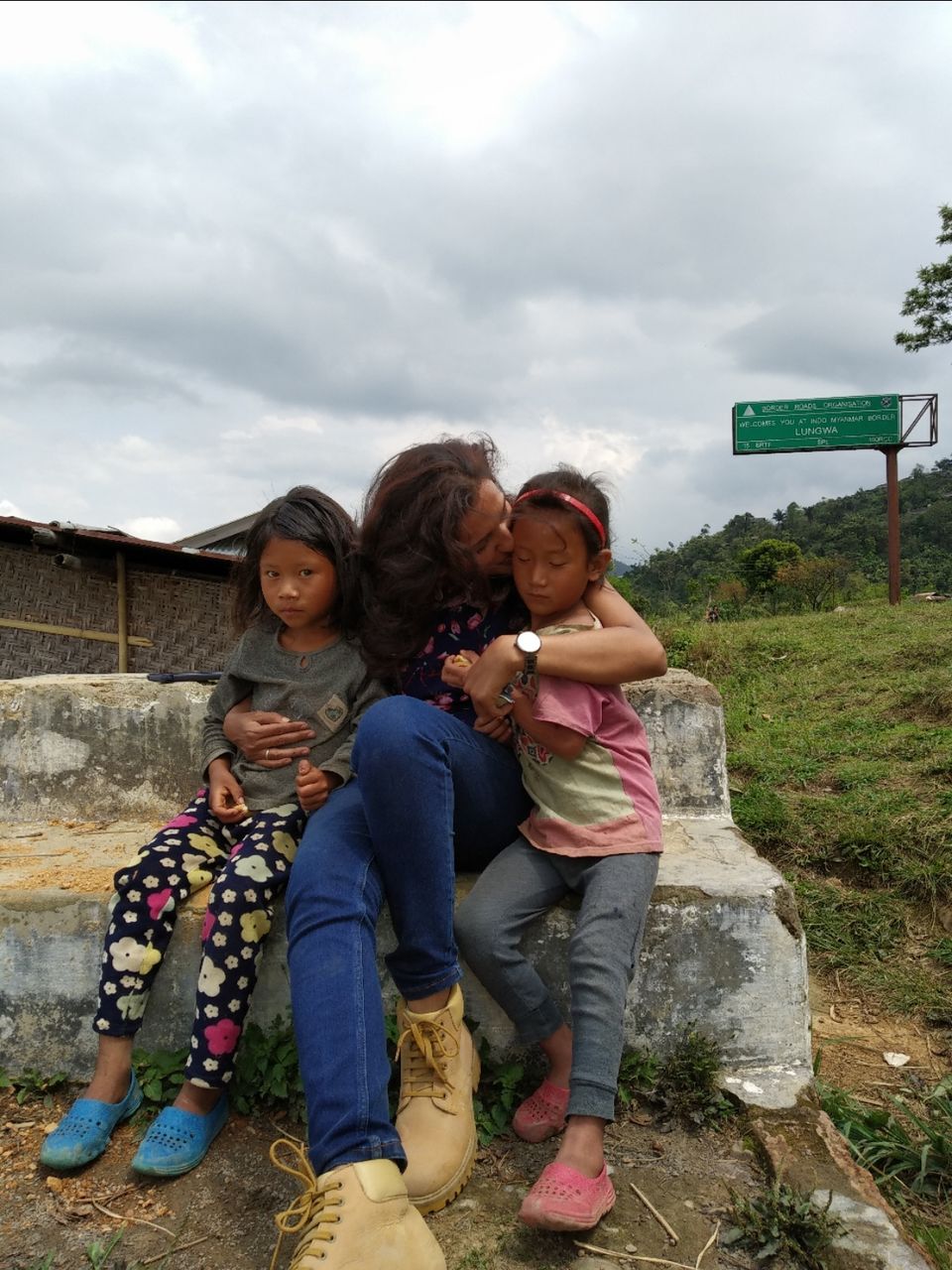 After the mesmerising journey we reached Longwa and we entered a traditional home that was home of the Konyak traditional artefacts.
Music is something that connects everyone; and each tribe, culture or tradition must have some or the other music that defines them. In the same way the Konyaks have the LogDrum. A traditional musical instrument which is made of the whole tree log. Its hollow from inside with a piggy bank like opening and closed from both the end. They hit it with smaller wooden logs and make a symphony. A typical war like music, and indeed they played it before going for any war.
We found some great artefacts there, we bought some too.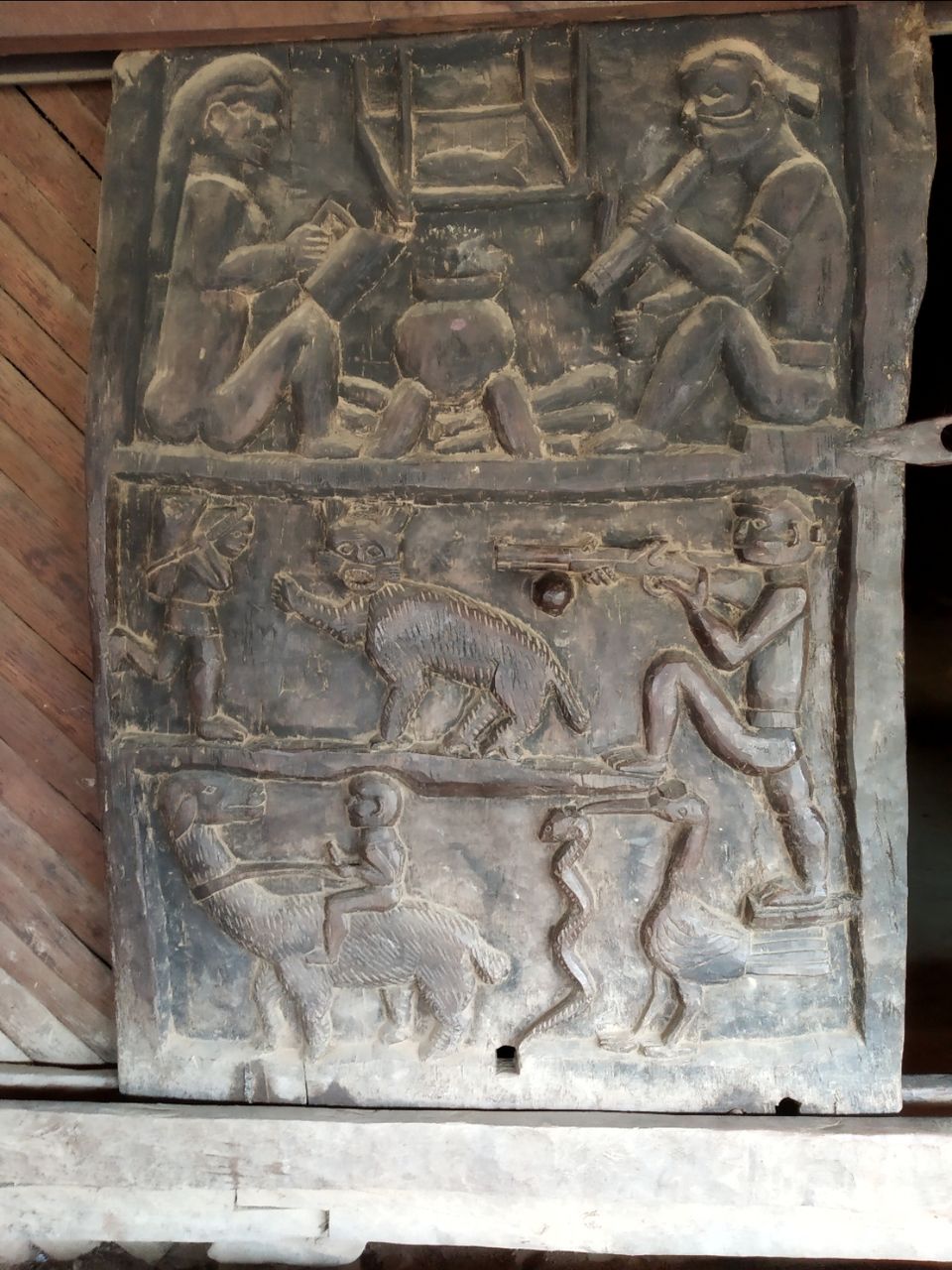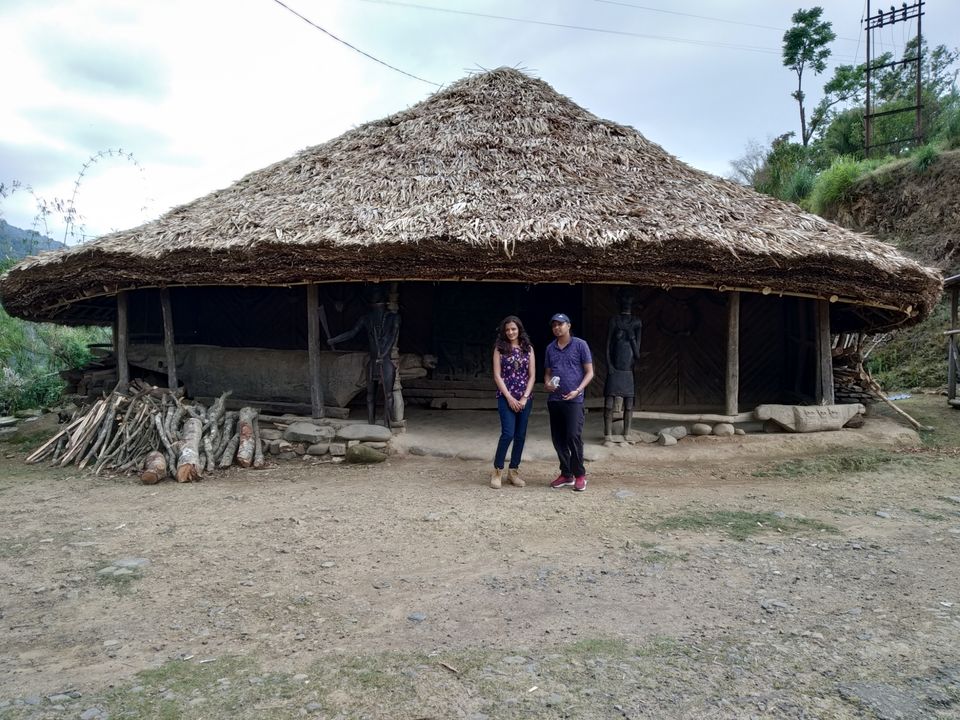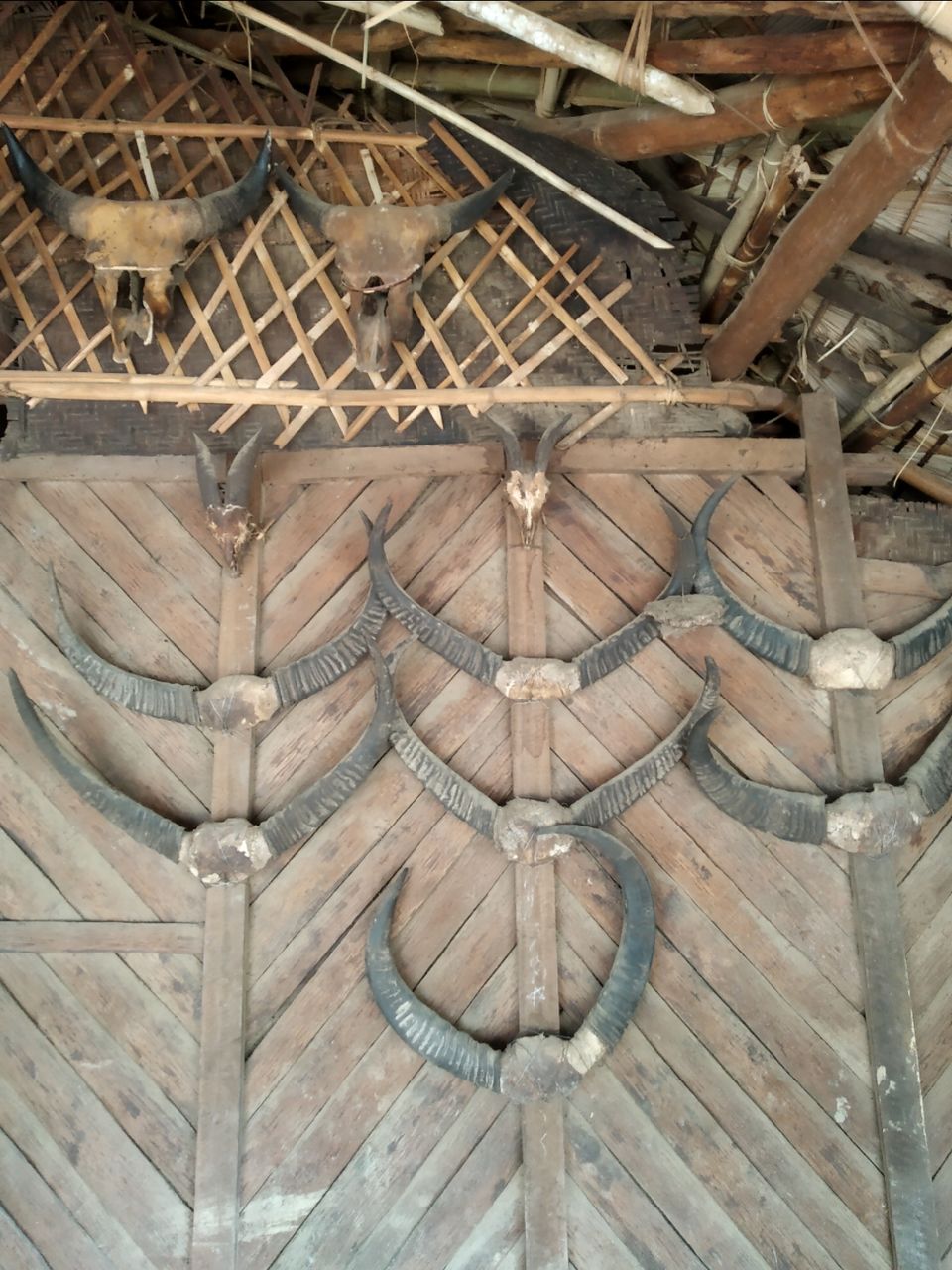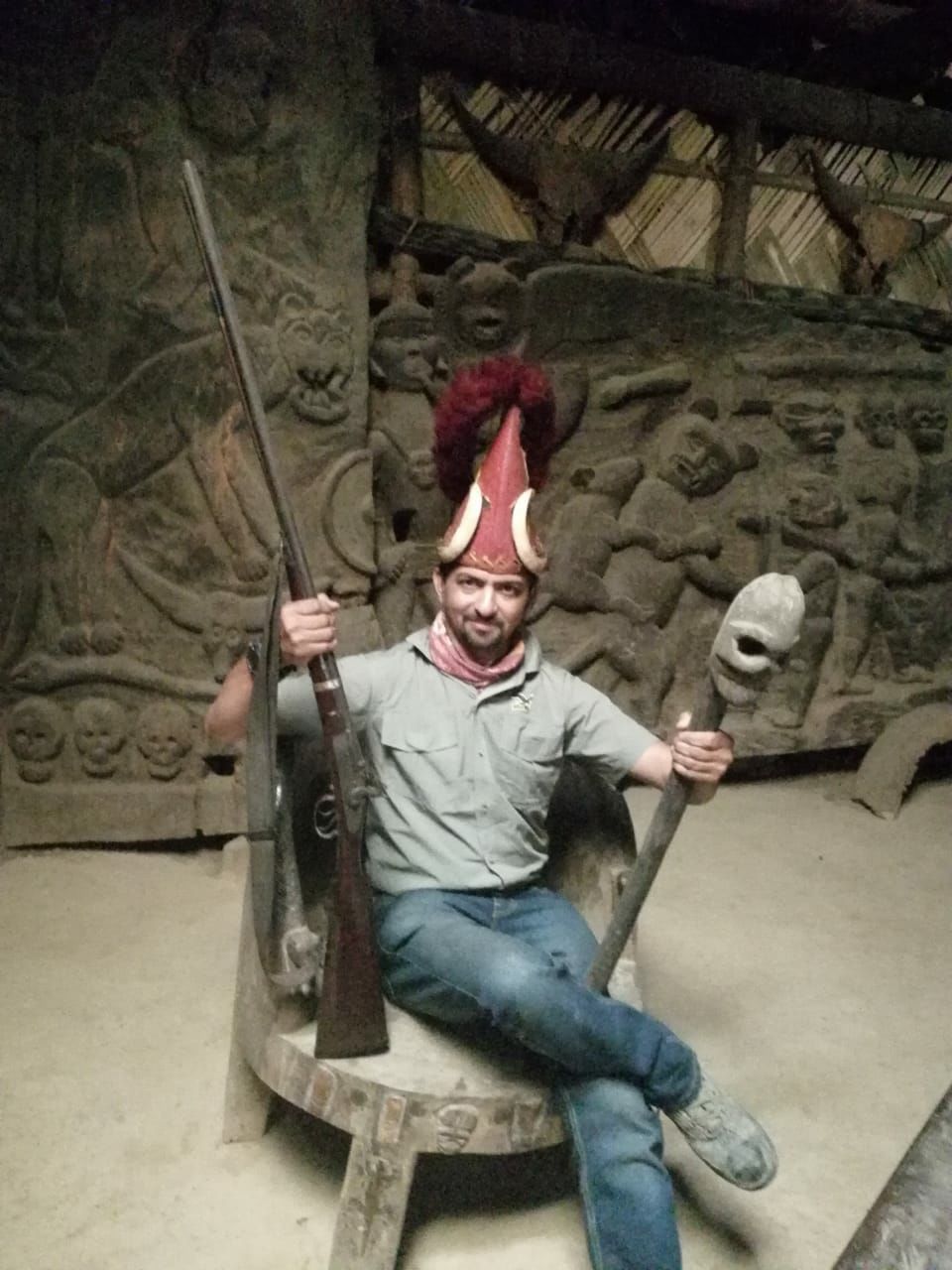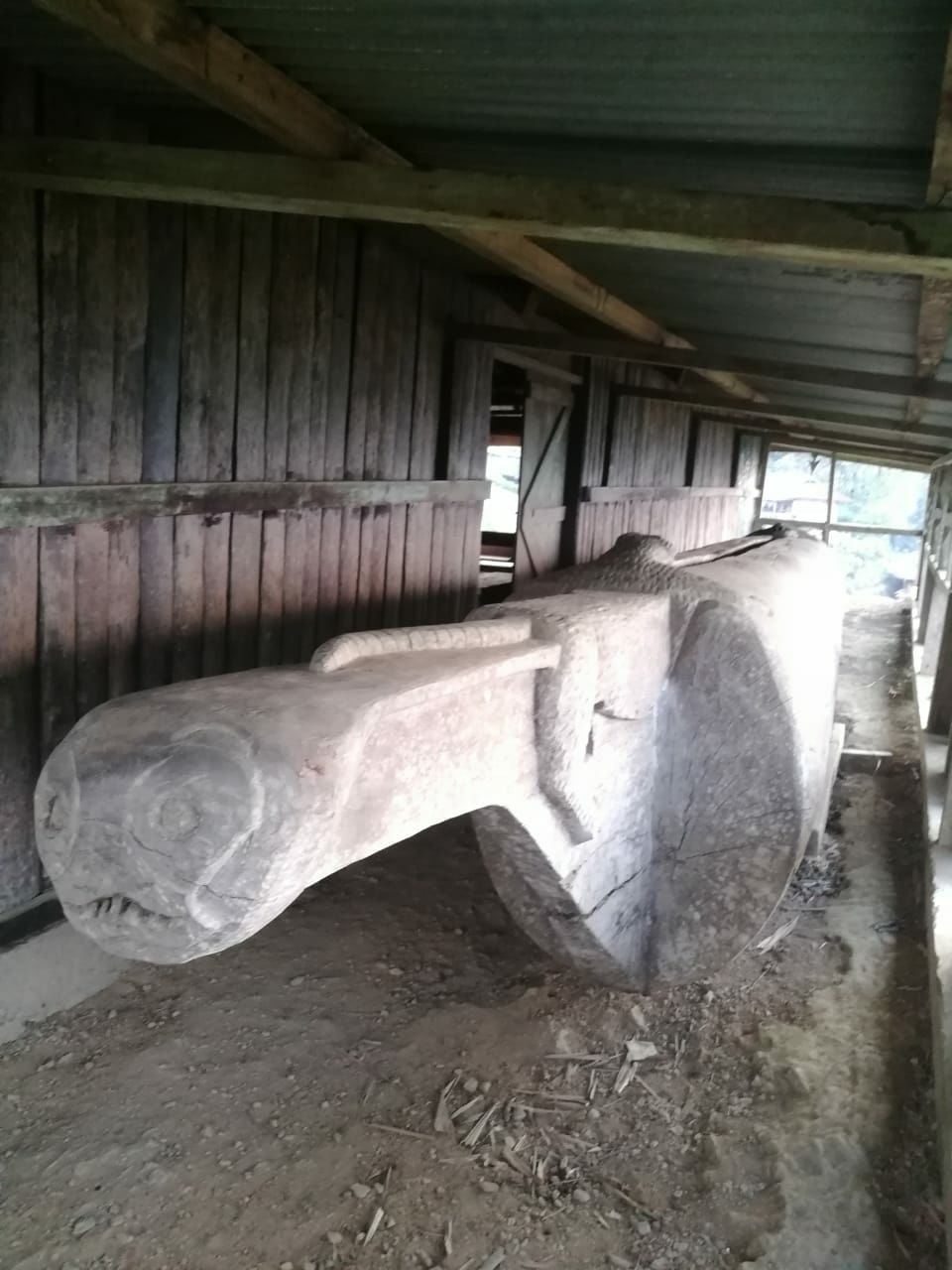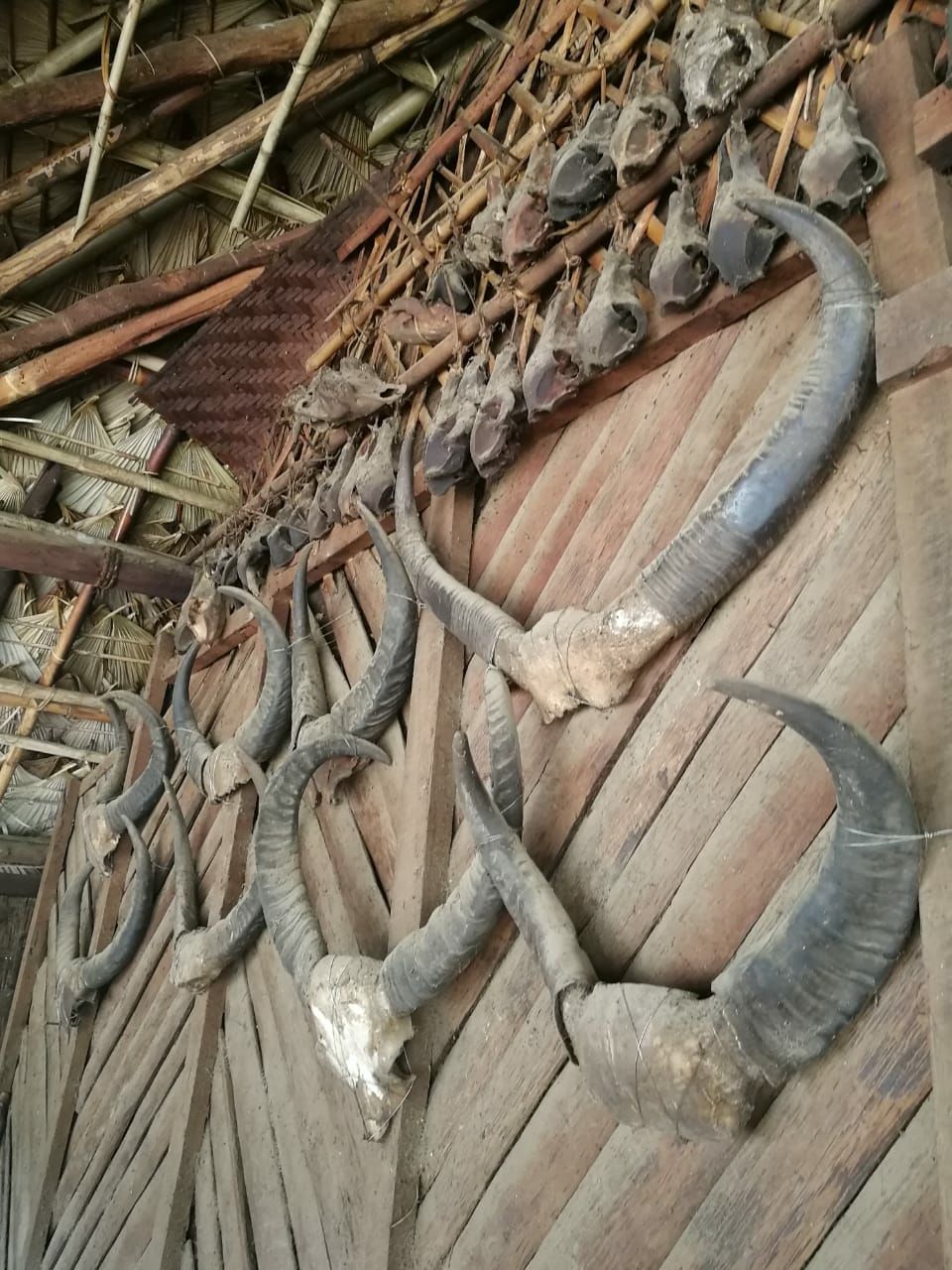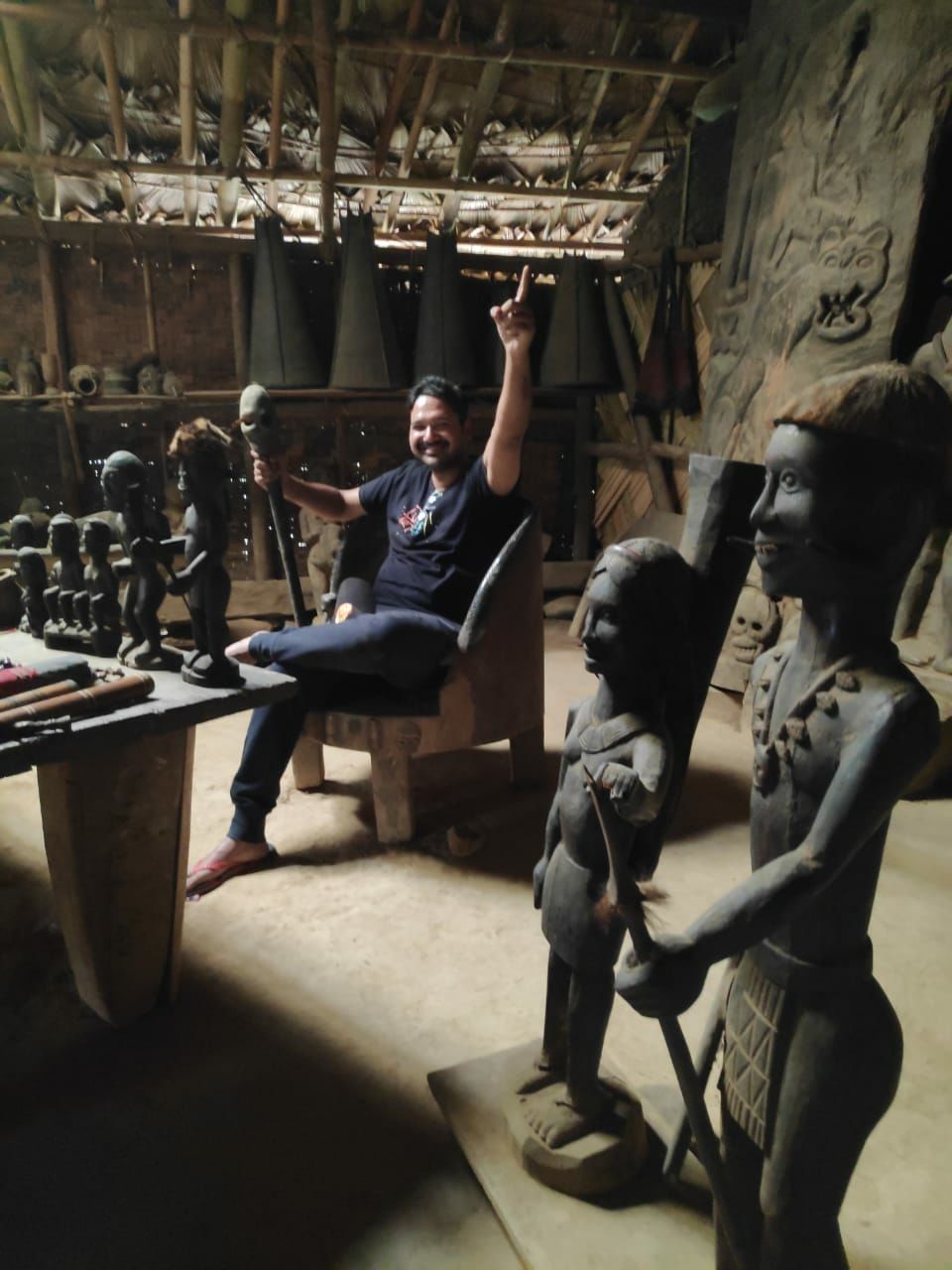 We moved ahead to find our stay as we had a long day ahead and we had to see a lot more interests in Longwa. We reached Travellers Inn by 2 pm and we were damn hungry after such continued excitements.
We met many more people at the Inn including tourists from Delhi, Italy and nearby hills. One of them was a local journalist and she told us about the great demographics and the current situations there.
Amruta and Gaurav cooked some great Egg curry for us and we were up and ready for some more expedition. We were introduced to our guide named Along. This little guy was so full of knowledge and the beliefs of the Konyak traditions. We saw the Chief Angh's house situated right at the border, went inside to see the traditional story.
Firstly we went to meet the blacksmith who makes Guns for the local people for the purpose of hunting the local wild. All the trophies we see all around are shot from the gun made by him. Trust me the A to Z of the gun, from the wooden carving, to the barrel, to the magzines and also the ammo is made solely by him including the gunpowder. Even we tried some shooting. The fact that we shot just beside the border we and it dint raise a worry to the army was something amazing.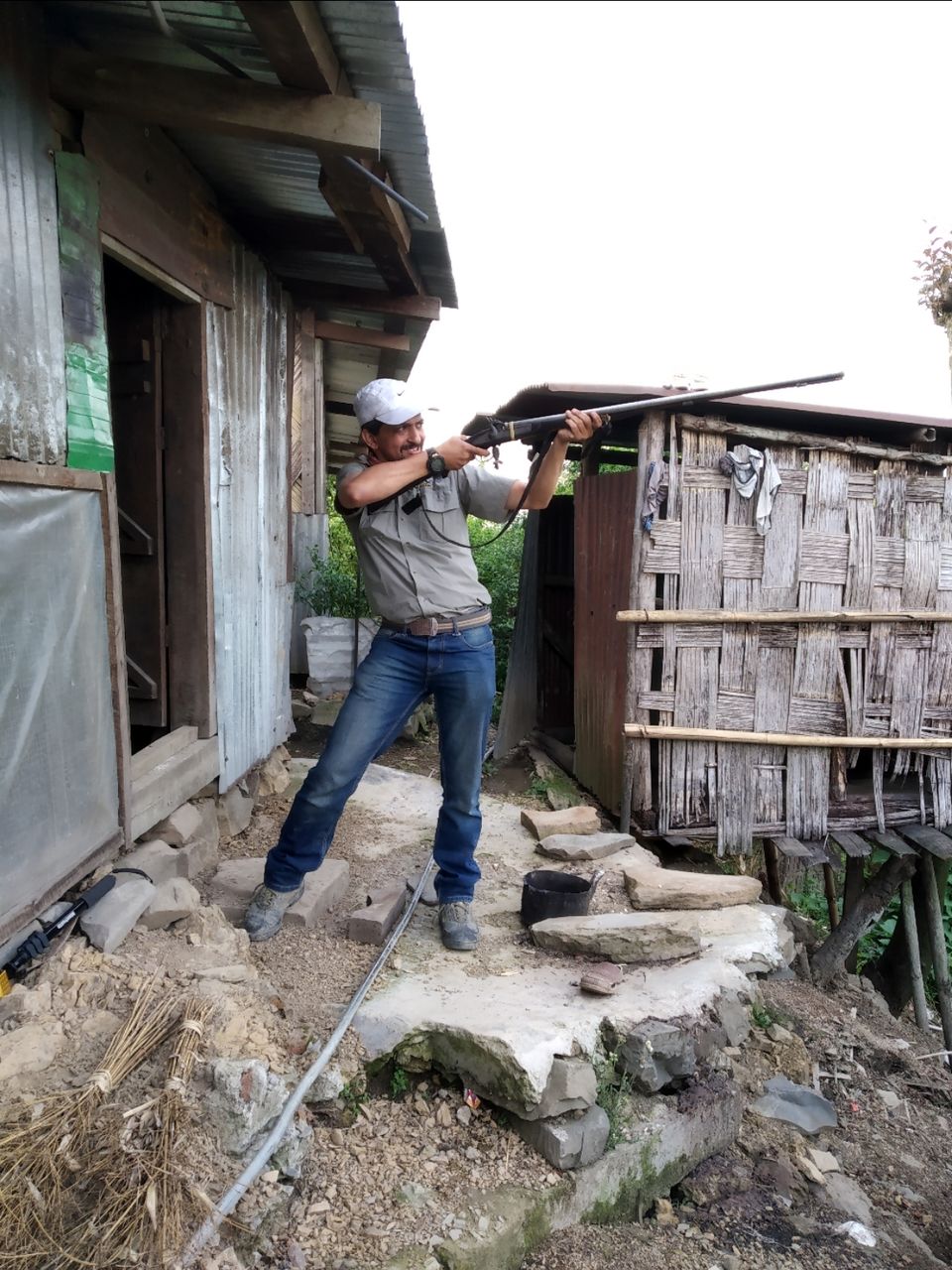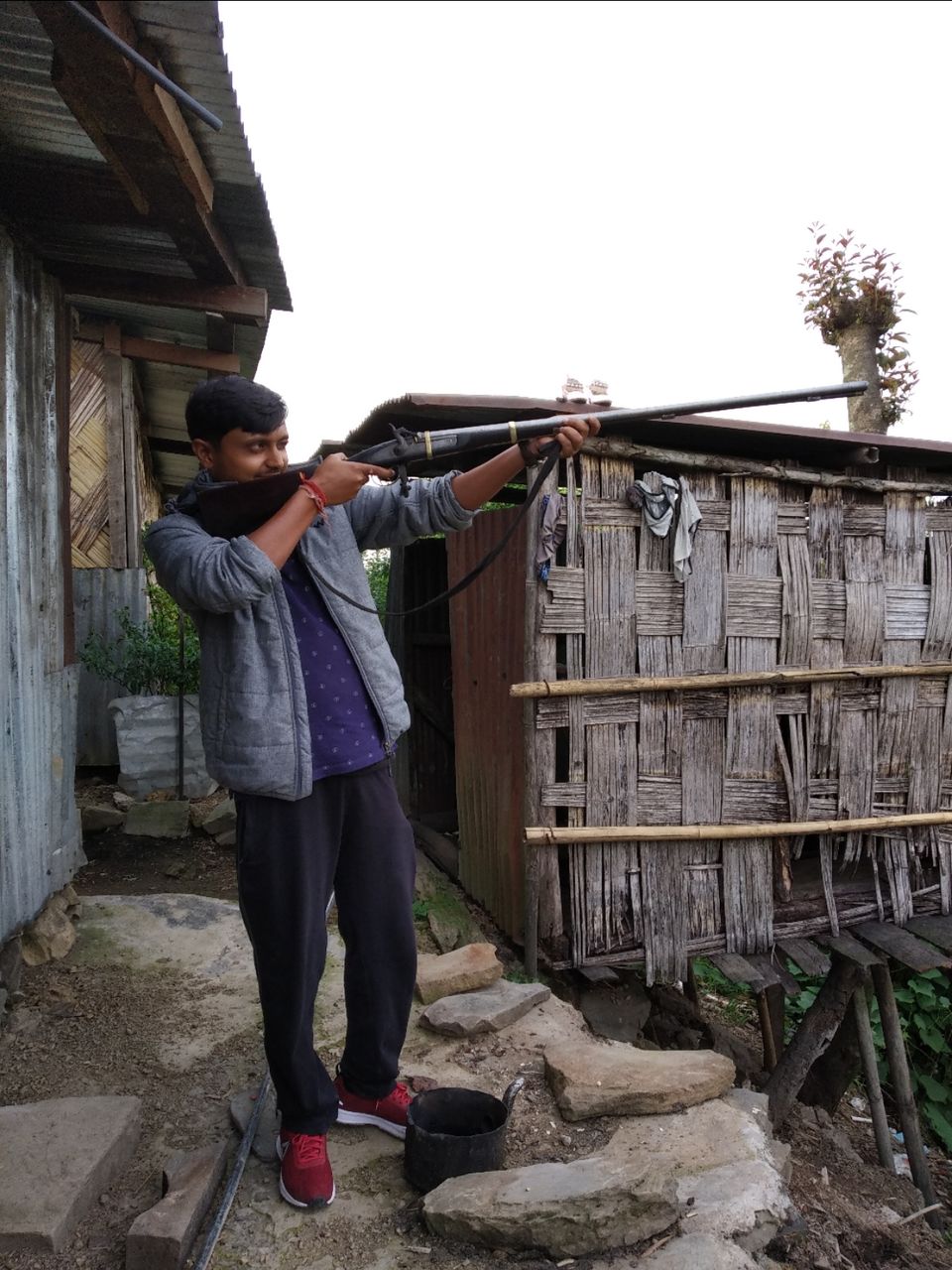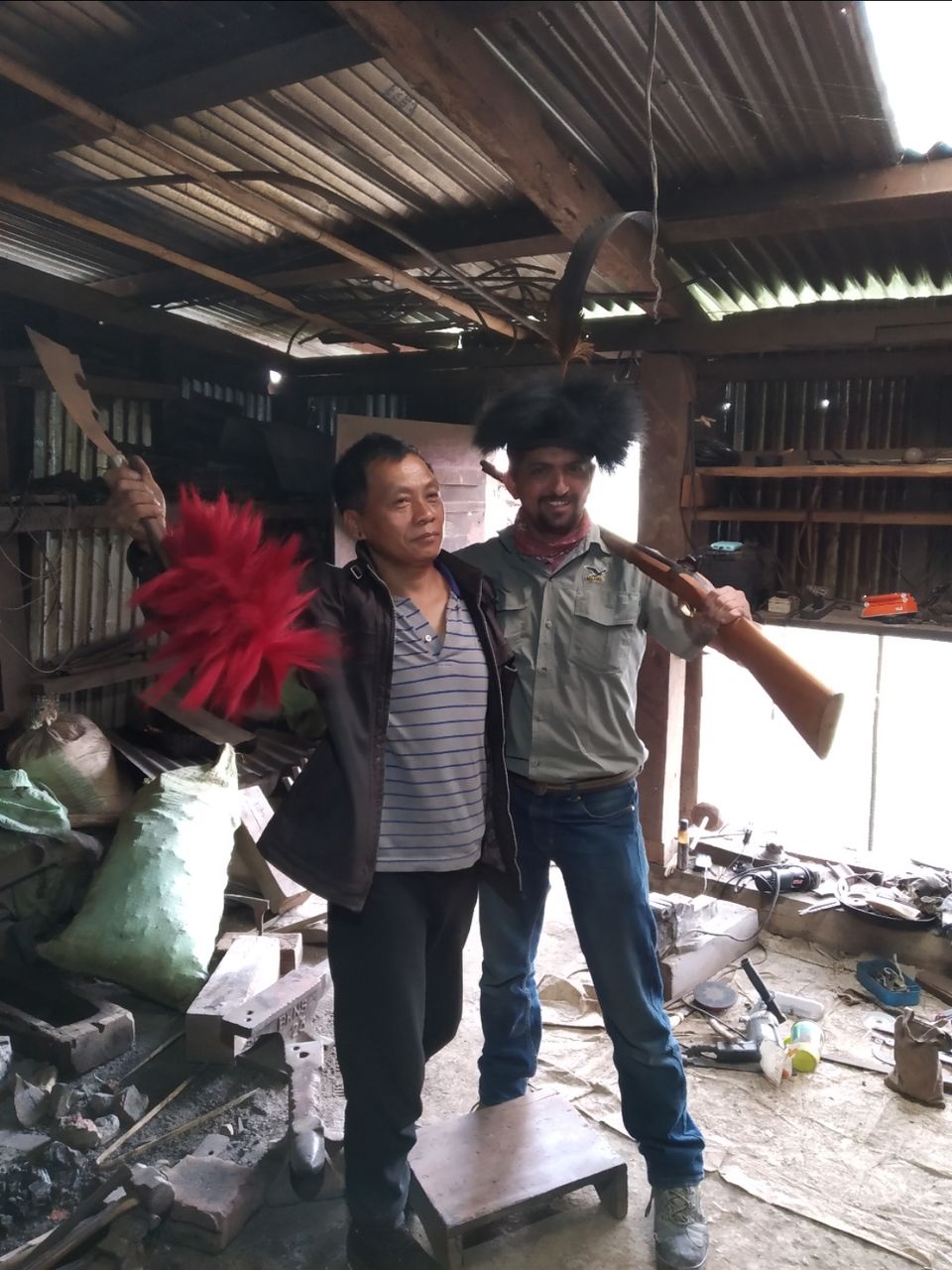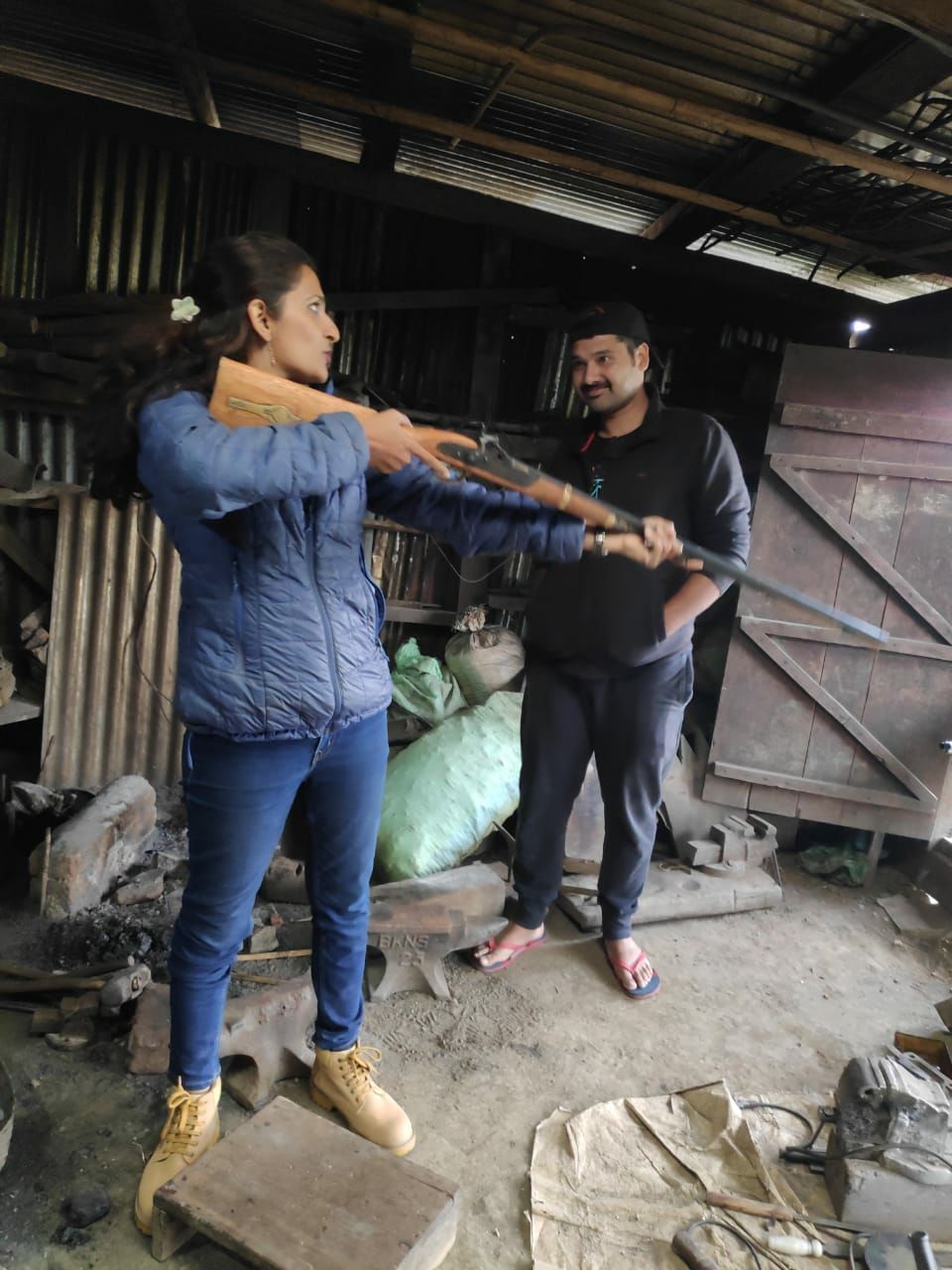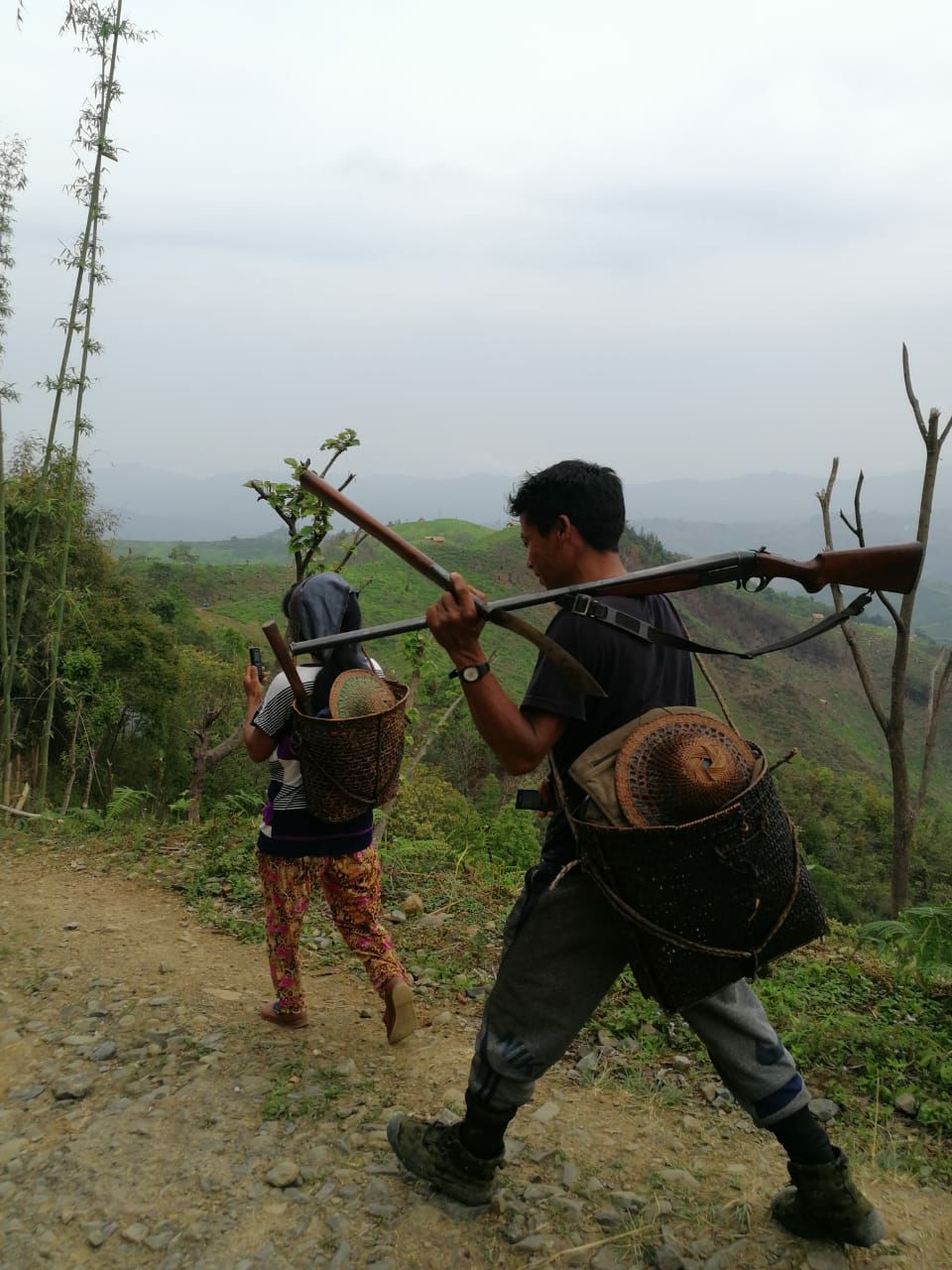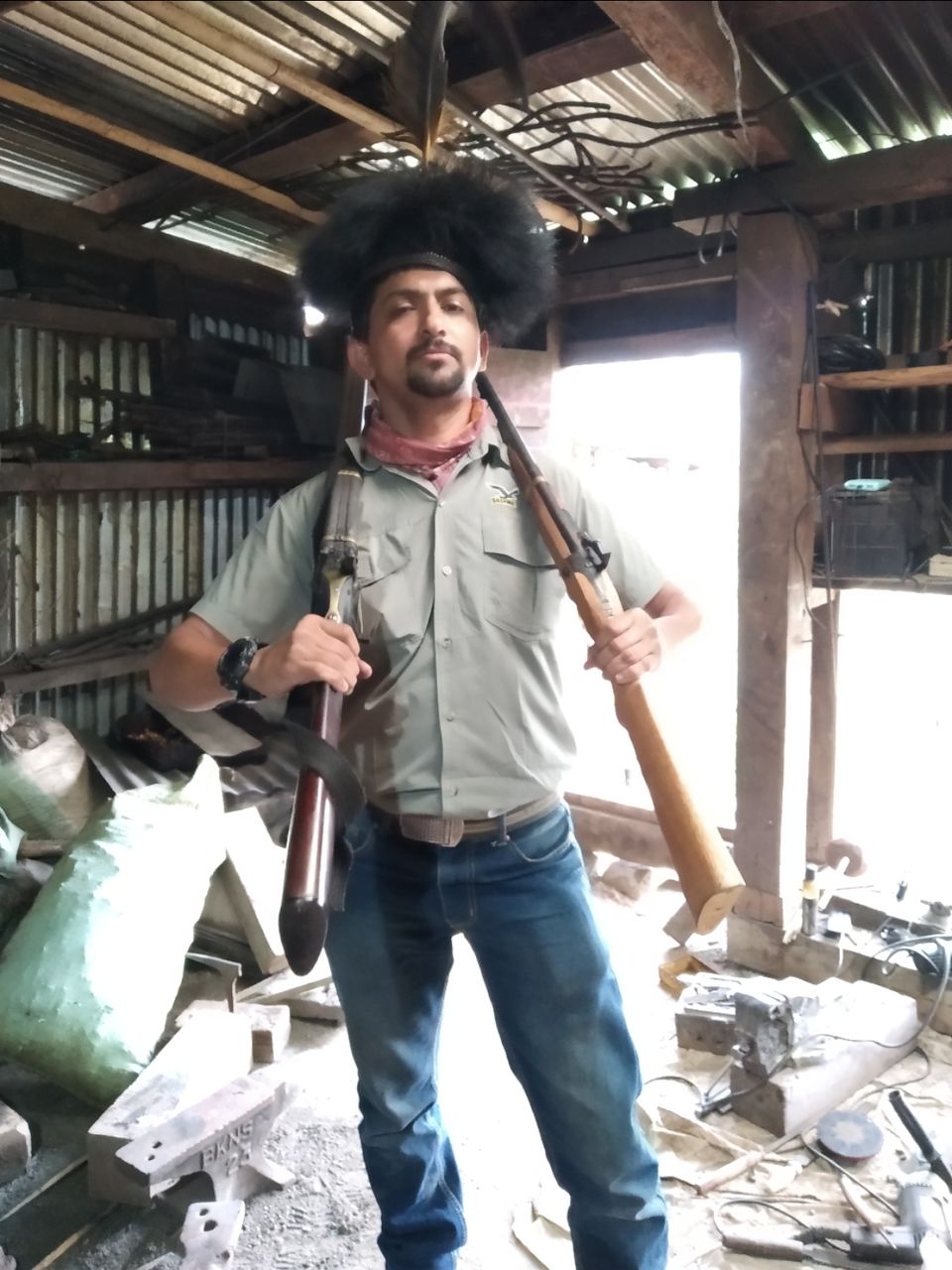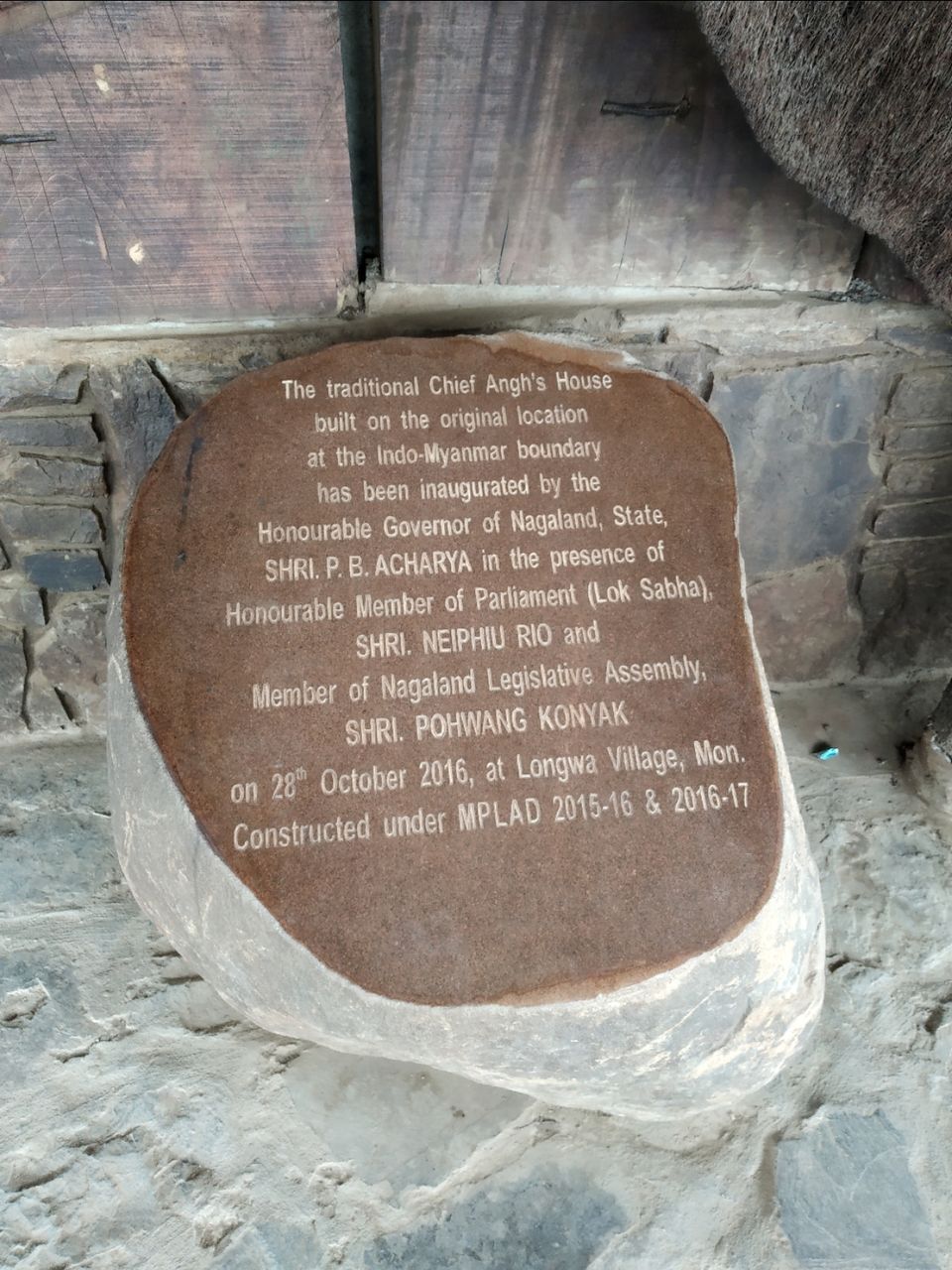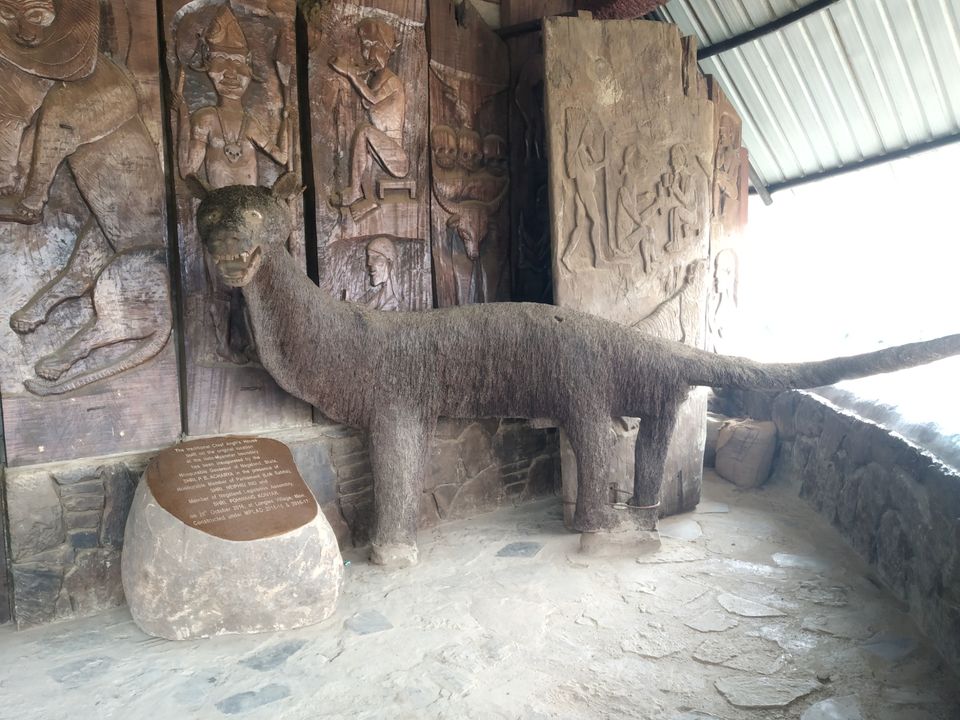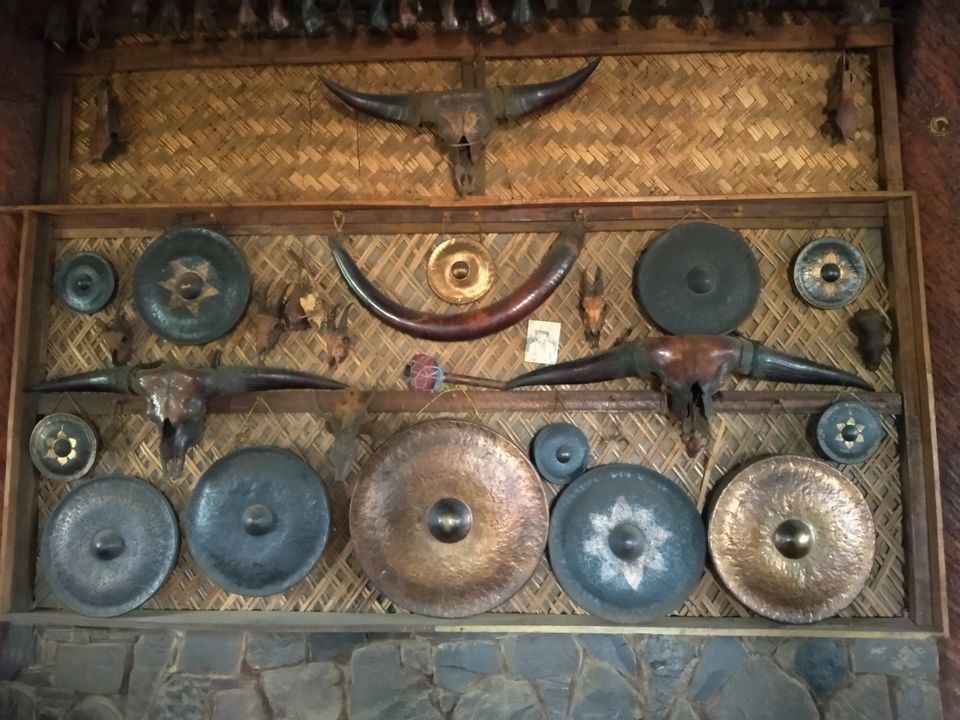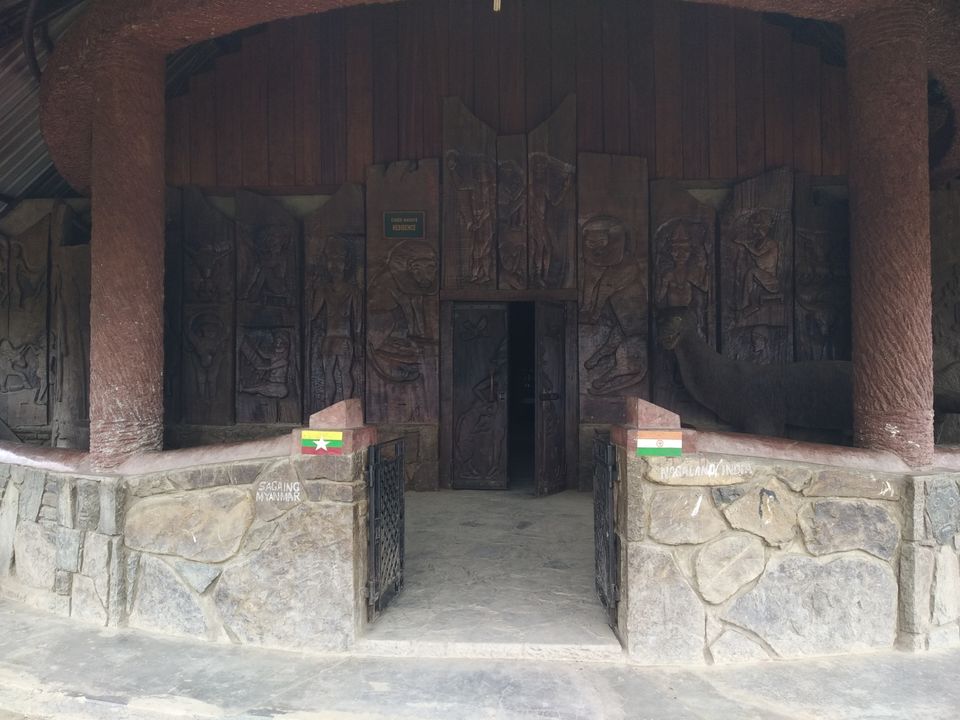 Next thing we went to meet one of the oldest tattooed headhunter alive in the village. The tradition of tattoo and headhunting though has stopped but it looked like things are pretty alive there. They believe in their tradition and tell us about their belief very proudly. The tattooed headhunter was very friendly unlike the imagination of a fierced warrior.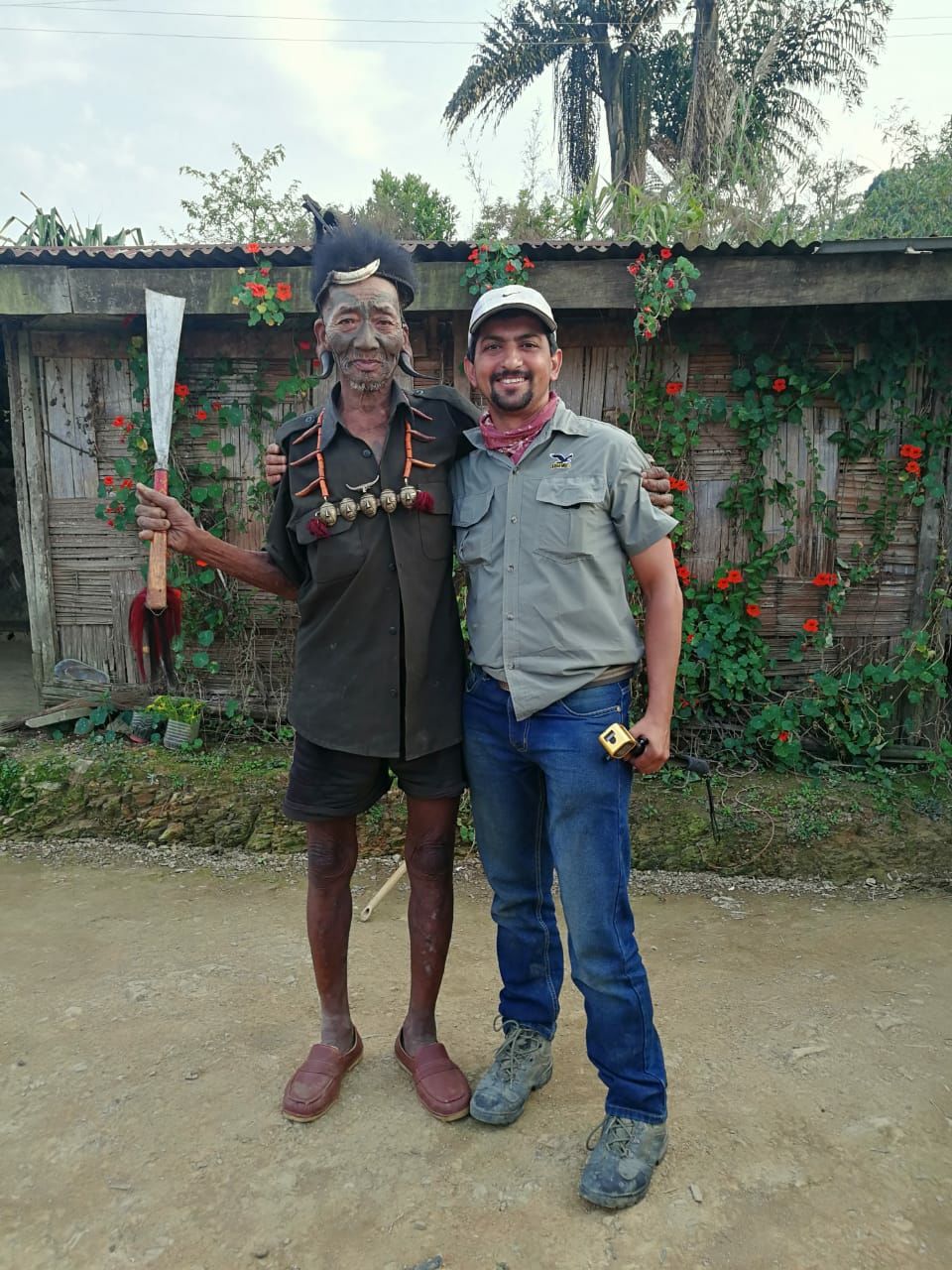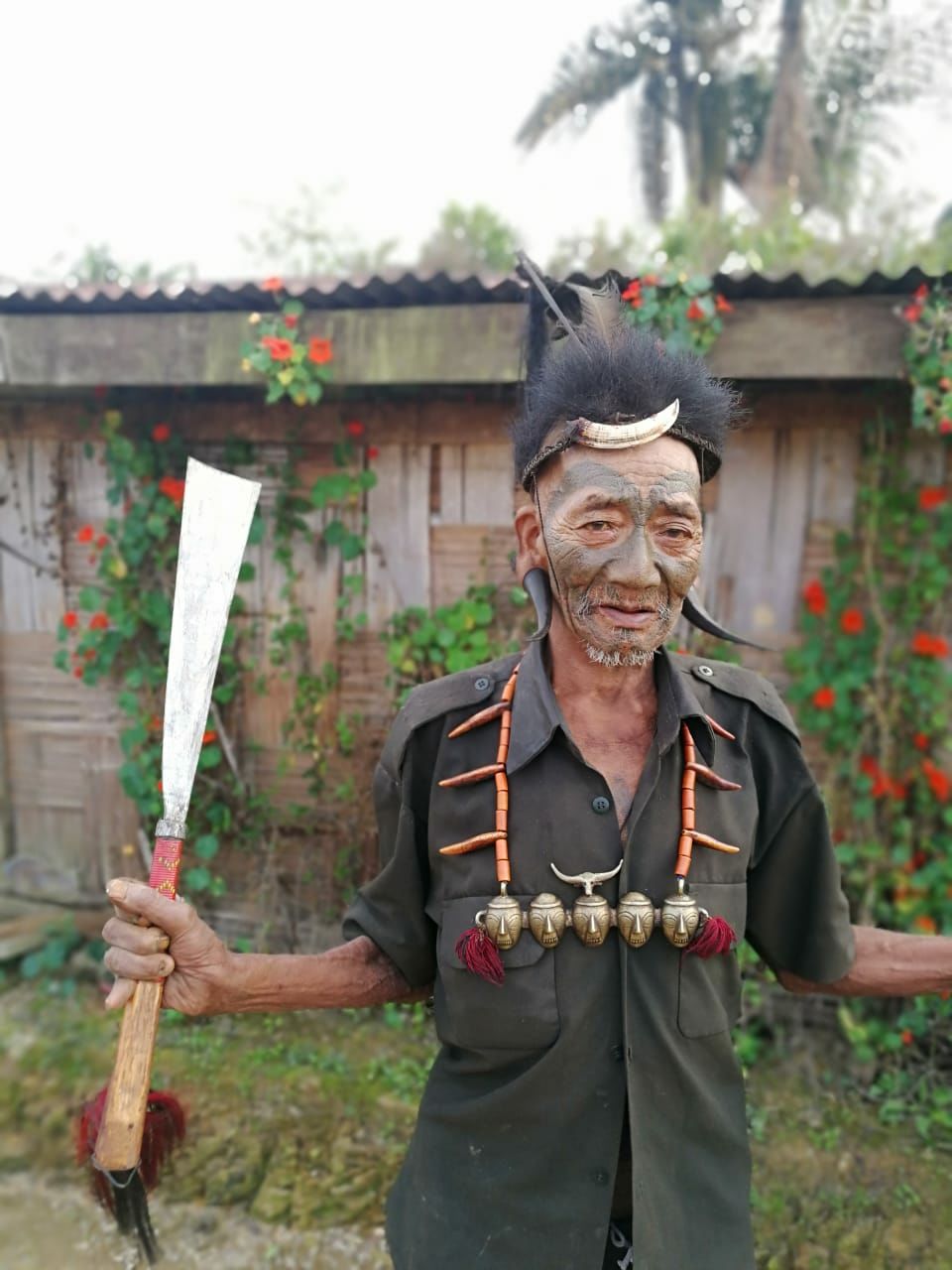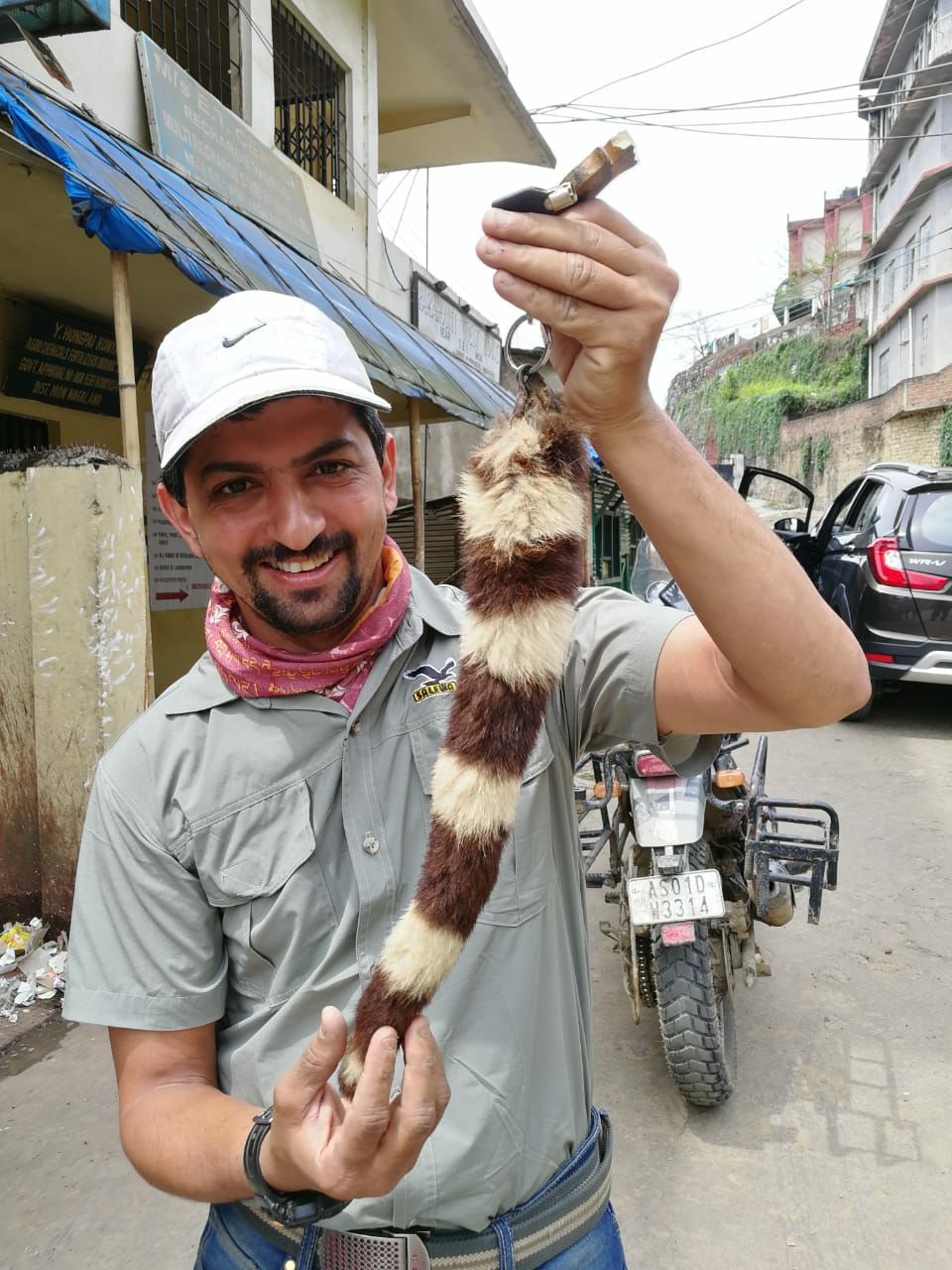 We saw one guy stopped on a bike and we saw his key ring, it was an original wild squirrels tail that has been made a key ring. I mean which world are we and how close to nature these people can be.
Next we went to see the Burma pillar, its basically another sign of the border that is taken as the LOC. I wonder how much!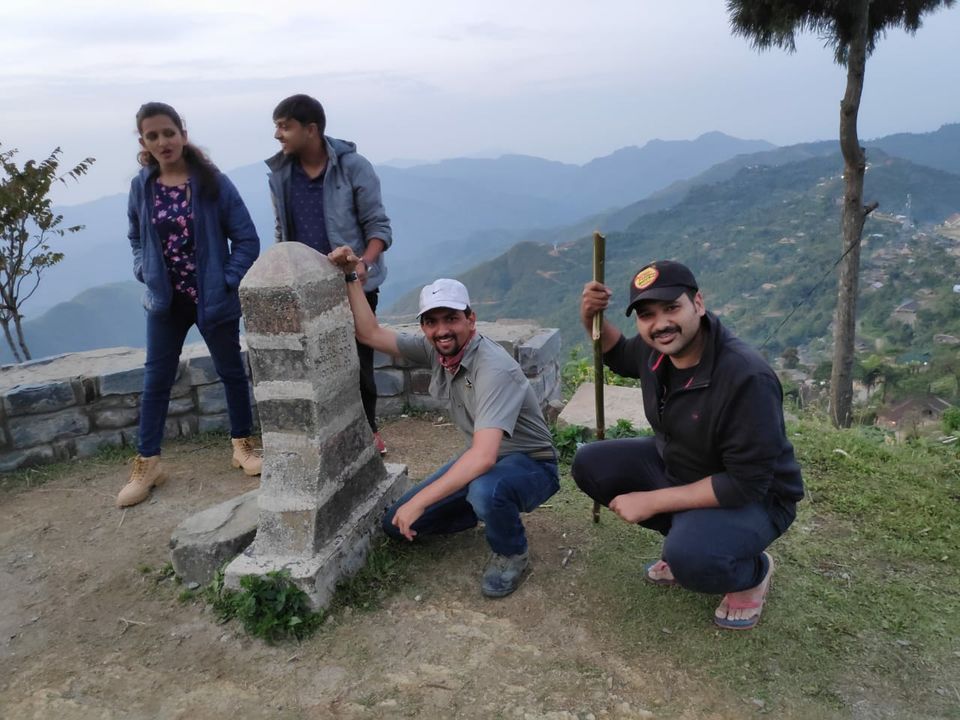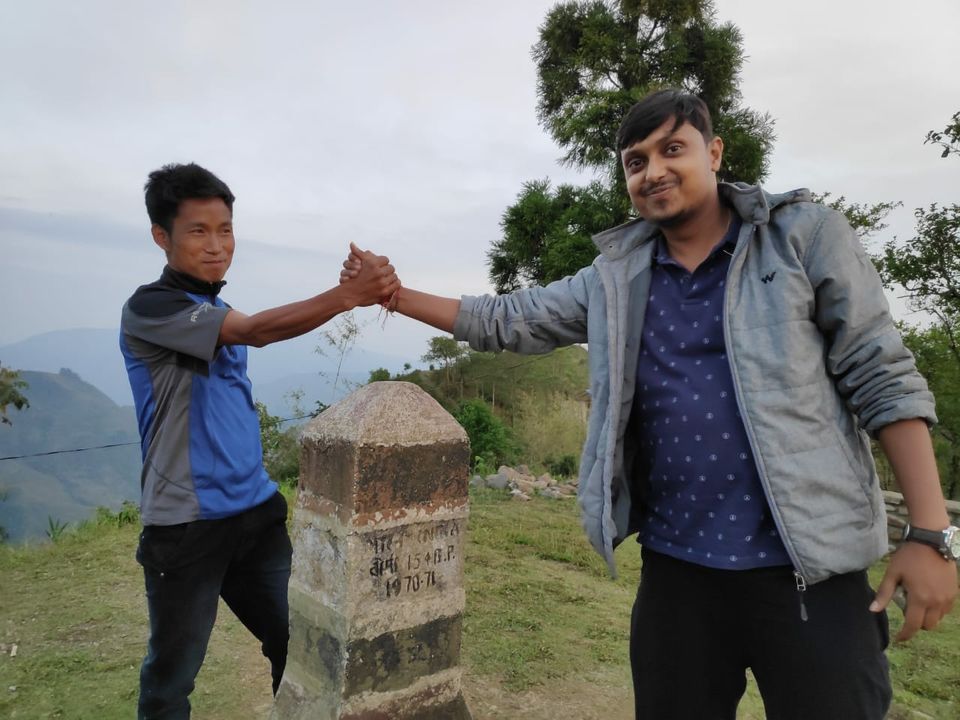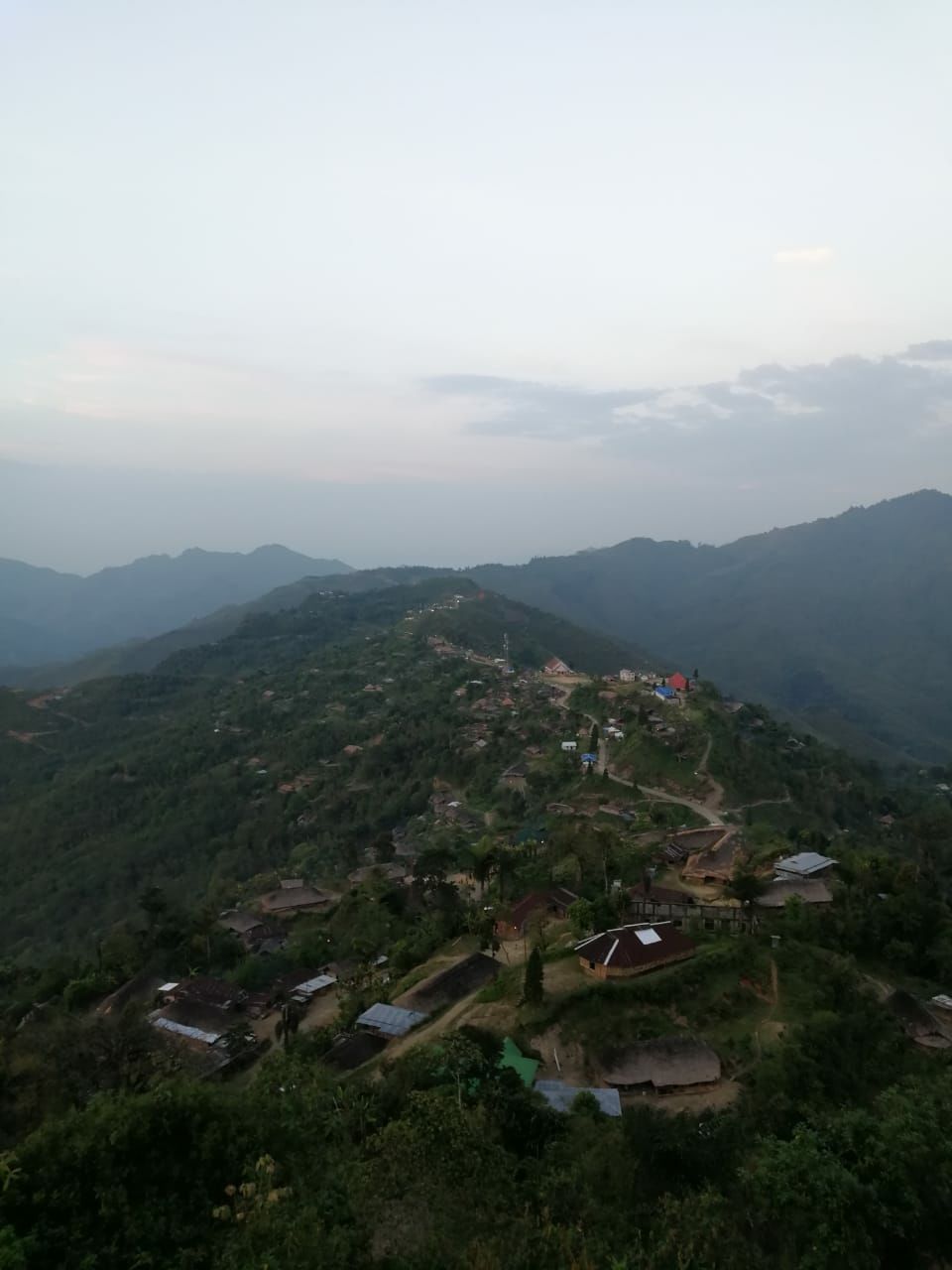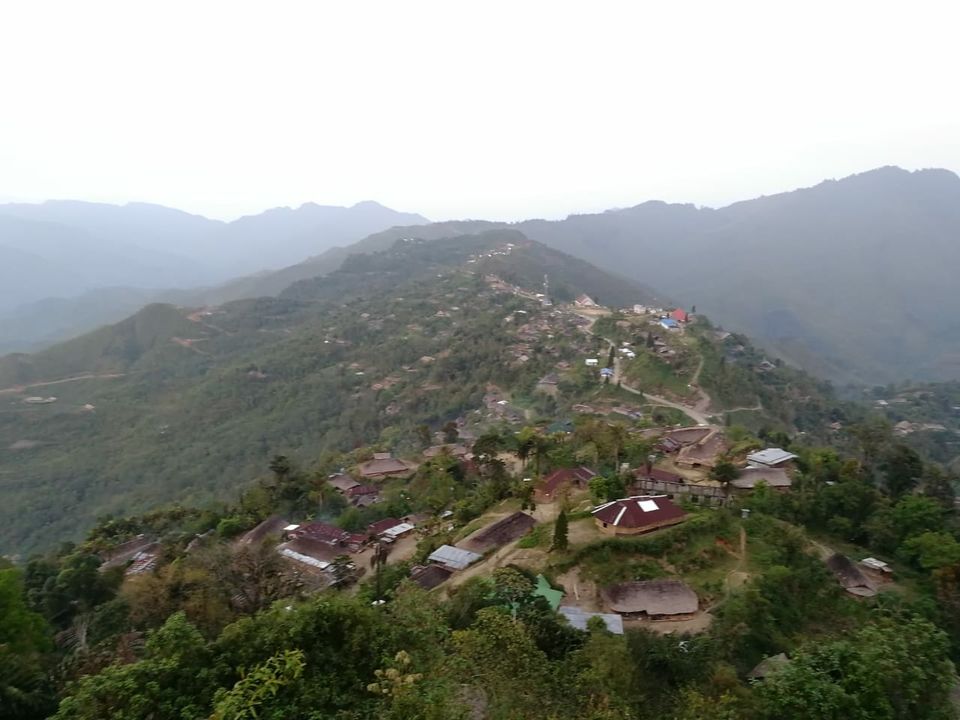 It was almost getting dark and Nitin was too anxious to get one tail for himself, he was trying hard and finally he managed to convince Along to take us to a place where he could find the tails. Along took us to one home where there were like hundreds of tails and we choosed some for us. From there on we decided to return to our Inn. There is a big community Church in the central Longwa. It was Sunday and they had an evening feast. We decided to go to the church and be merry. Its more of a community church and gathering was huge. Also to tell you guys Nagaland has 99% Christian population.
We returned from the church and it was dark, we decided to relax at our rooms and chill out for our evening sessions 👻.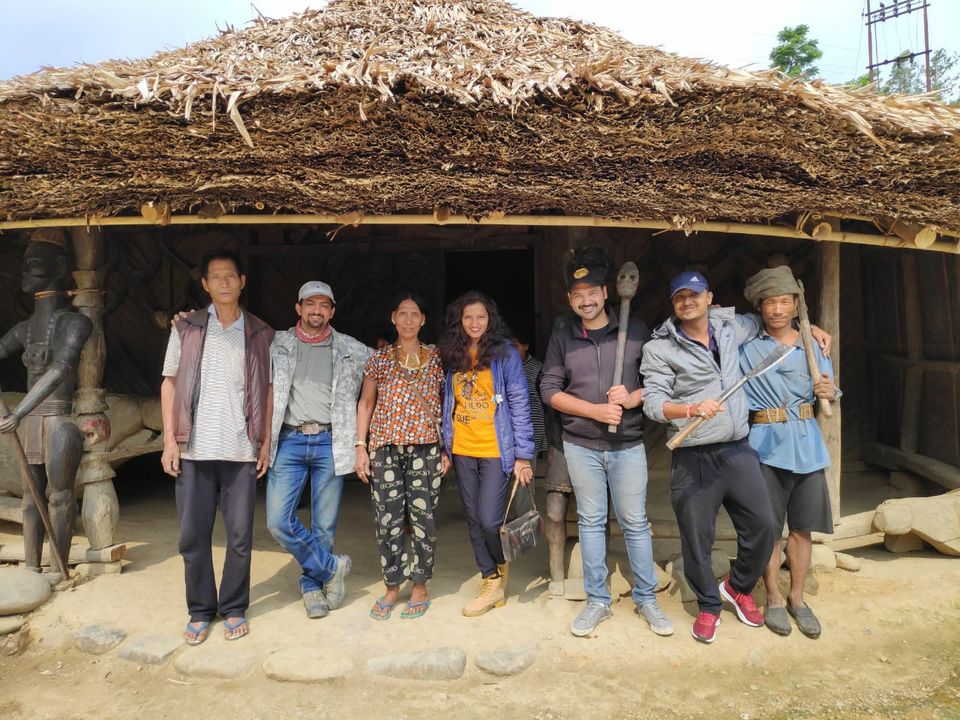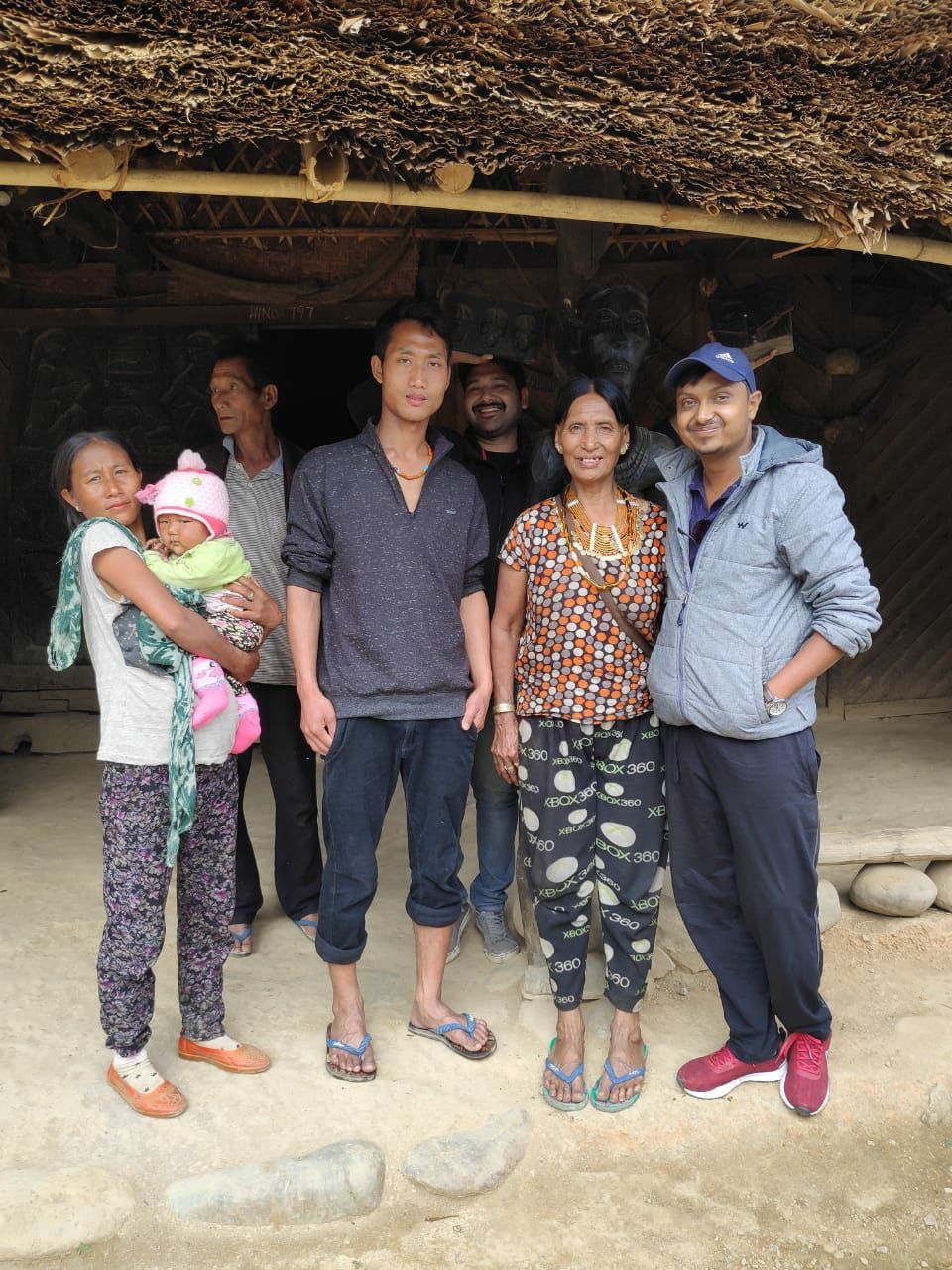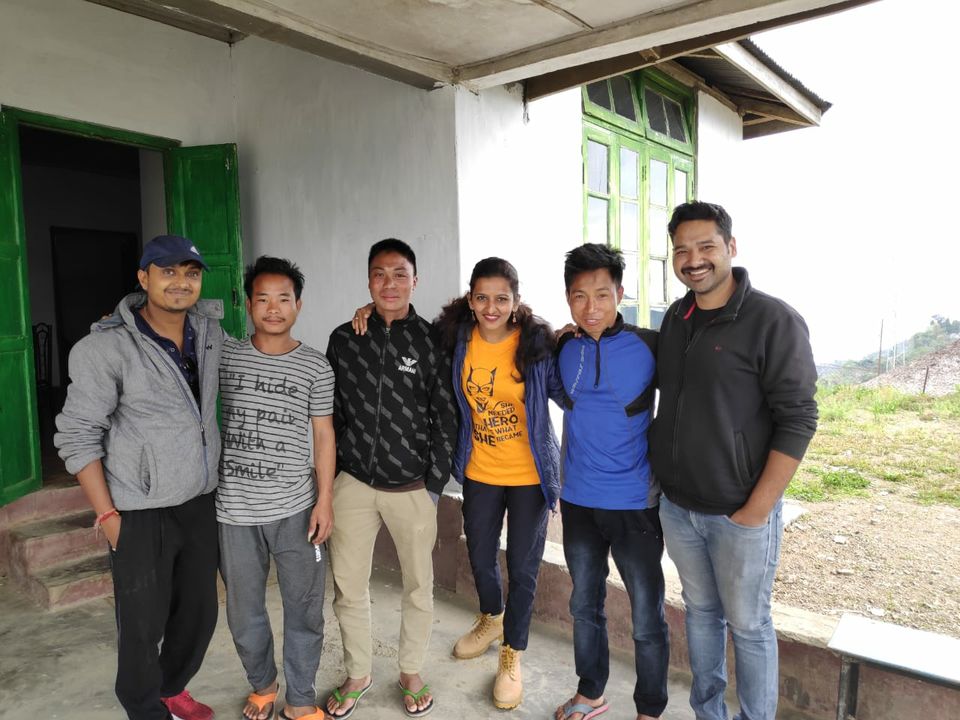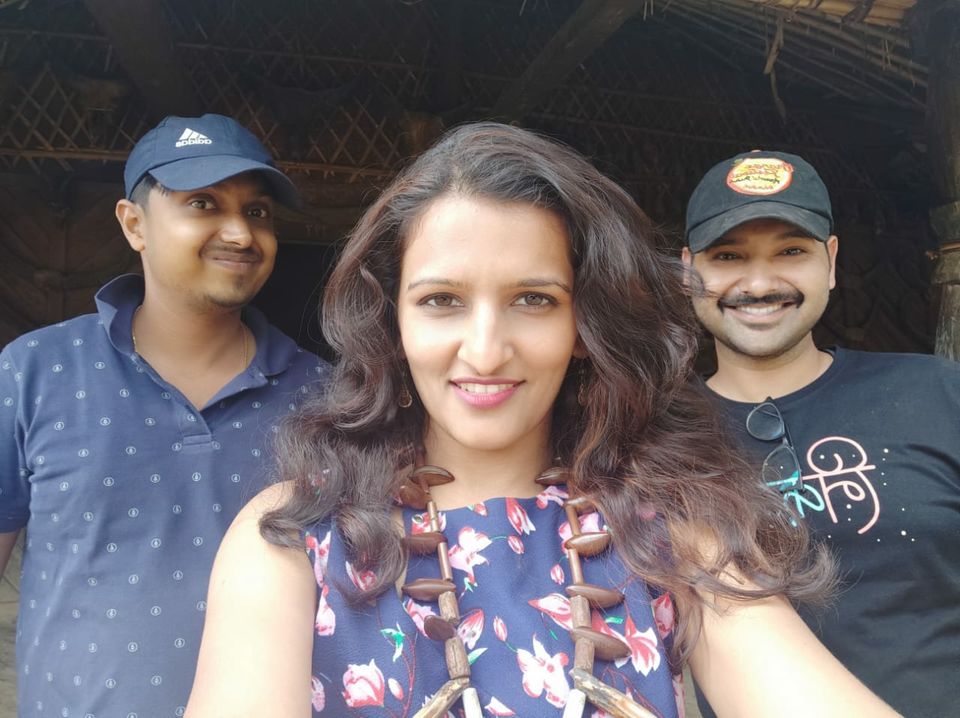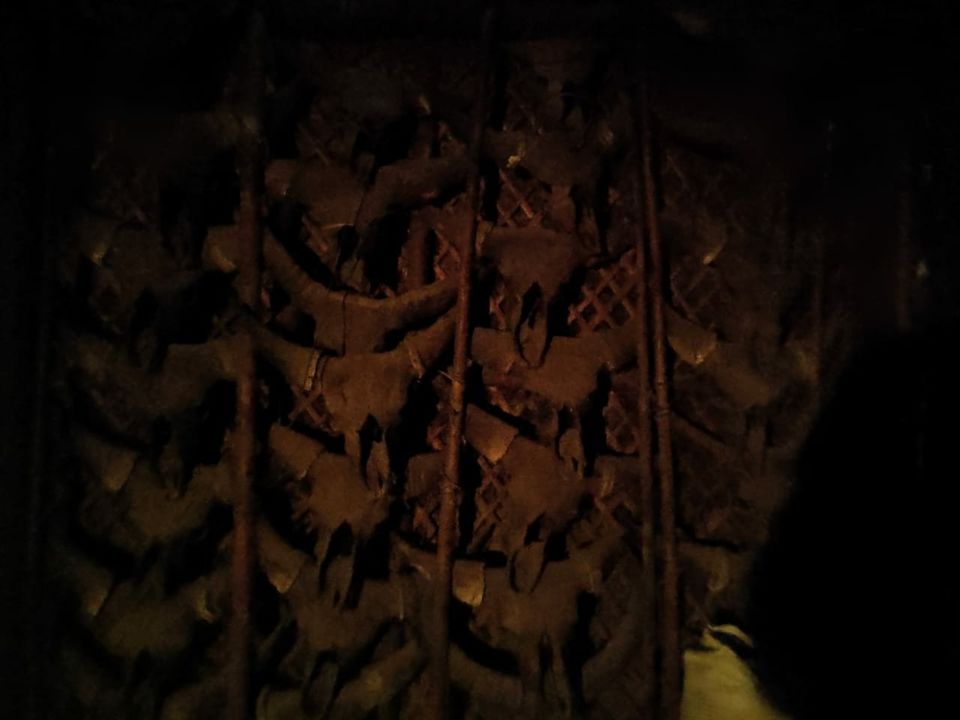 We chilled and sang and talked and talked till we were drowsy AF. We shared a great bonding and hope it lasts longer, we may make more trips together.
We slept by 2 that night again, woke up early, had our breakfast and headed towards Helsa, where Nitin's bike was parked. Amruta went along with us to Dibrugarh where we dropped her at the railway station and she took a train to Guwahati.
How to reach!
Flight: nearest airport, Dibrugarh/mohanbari airport, 7 hours approx from there. Can get local Sumo/cab
Railways: Nearest would be Sibsagar/jorhat, can get sumo/cab from there.
Stays:
There are many cottages in Mon and Longwa, which you can find online with prices average to 1000 per head.
Average cost for two for 3 days tour from Dibrugarh: 5000 each inclusive of every thing.
Rest I am there till I breathe my last.
#lovenortheast