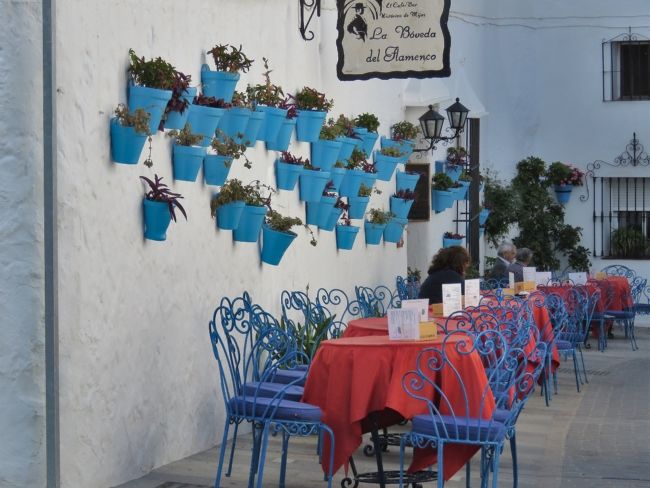 Mijas Pueblo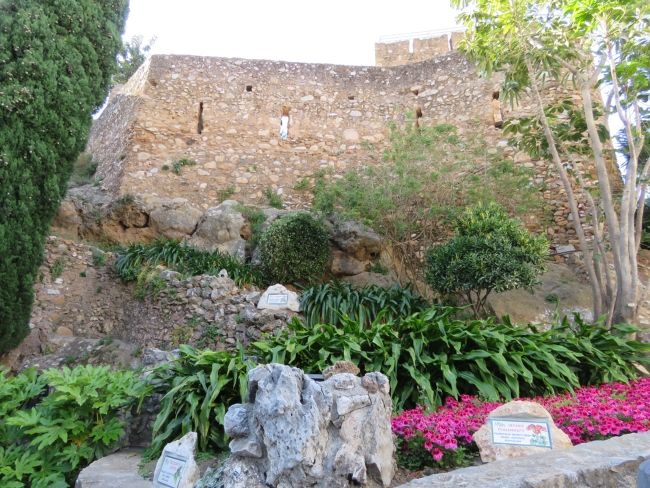 High above the Costa del Sol of Andalusia, Mijas Pueblo lies nestled into the side of the mountains. The white washed village gleams in the sunlight.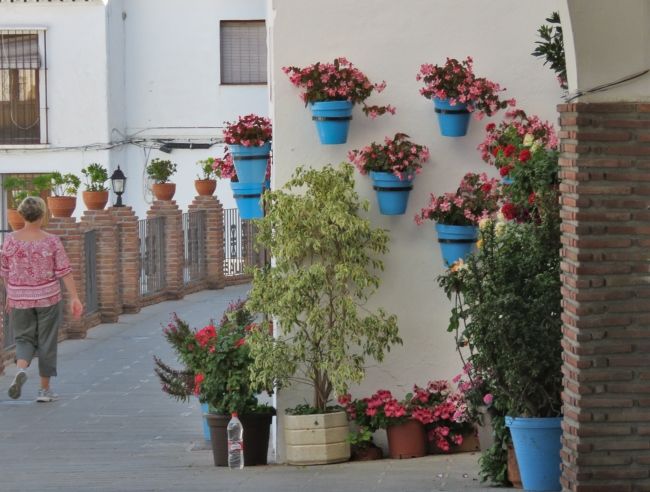 When we decided to take a Disney TransAtlantic Cruise, we began to research the Andalusia region of Spain. Beautiful photos of the famous white hill towns mesmerized us.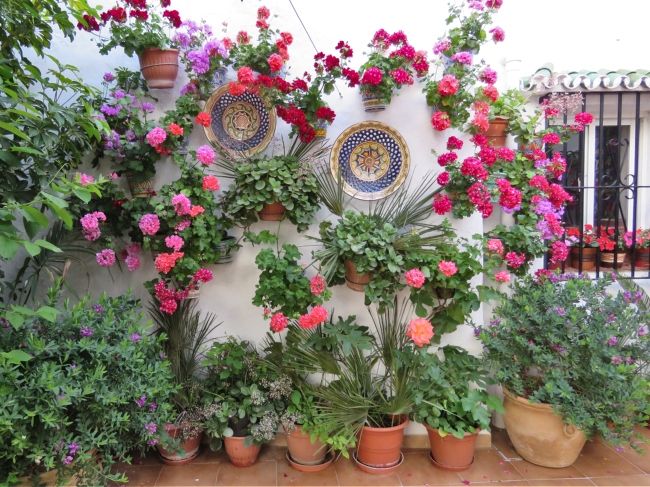 Mijas, with winding streets and abundant flowers, was one of the prettiest. Our cruise would stop in Malaga, less than 20 miles/30 km away. We knew where we would be heading while in port.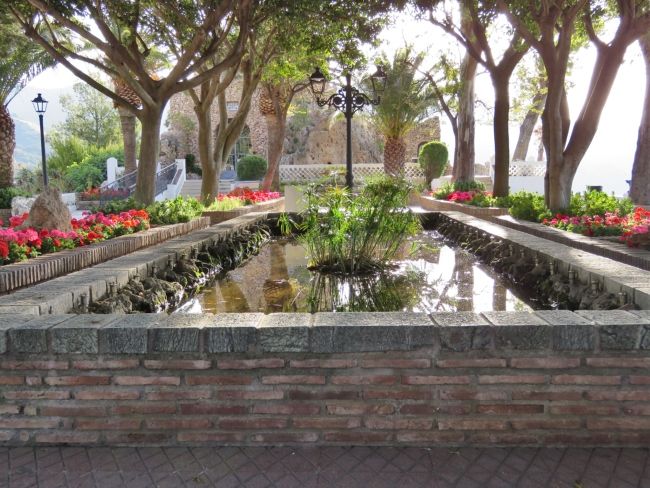 Mijas has a long history dating to back to the Phoenicians. Romans, Visigoths, Moors, and finally the Spanish all conquered this little town. The legacy of the Moors is appreciated in the white paint and winding streets.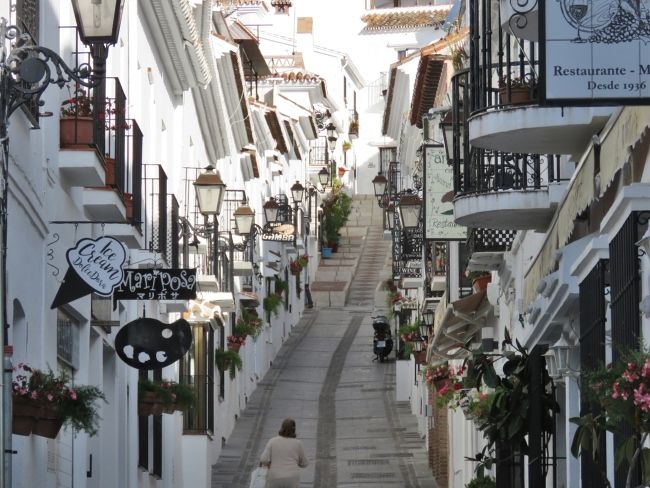 Honestly, history has very little to do with the charm, or why people visit this town. Since the 1950s, Mijas has been a center for tourism.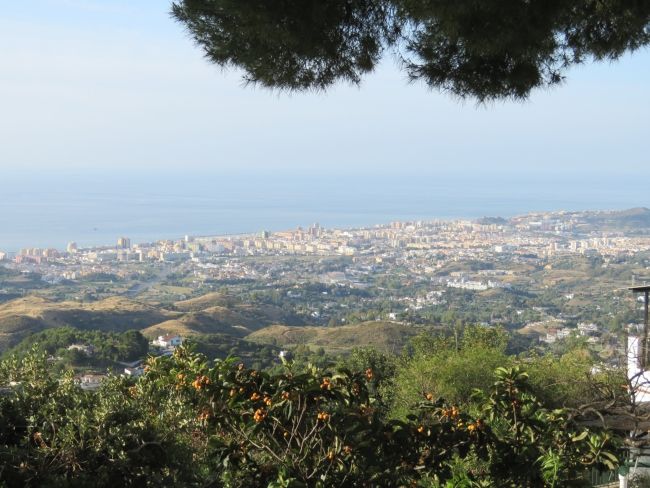 Travelers are drawn by stunning setting, quaint shops, amazing views, and cooler temperatures. At an altitude of almost 1500 feet/450m, the elevation and sea breezes keep Mijas comfortable.
Exploring Mijas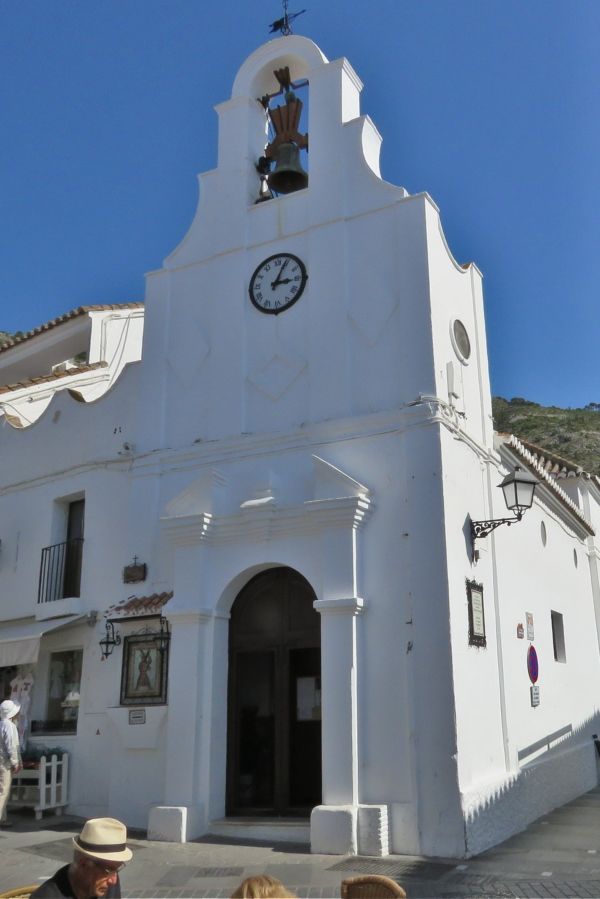 Our tour guide, Angel, led us on a wonderful tour of the town. He pointed out important landmarks like the church, town square, fake bullring, and chapel. We then had a couple of hours to wander on our own.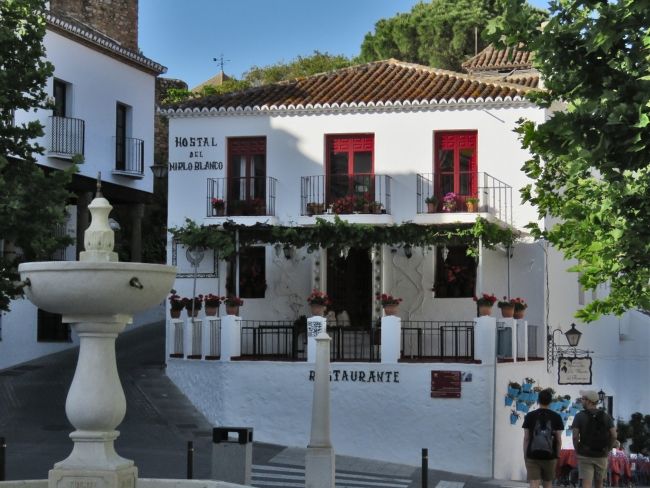 Exploring the pueblo was a joy. The streets twist and wind, making it easy to get lost. Our guide instructed that if we started to pass only homes, just turn around back to the shops. We would never stray too far this way.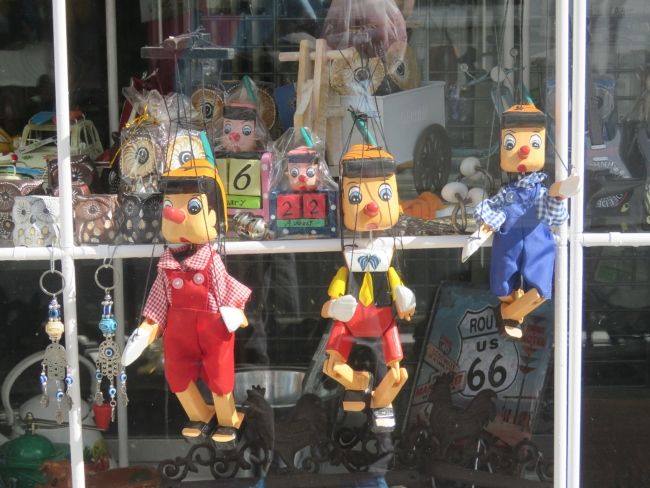 The photos did not lie. Picturesque alleys, plazas, and vistas awaited around each turn. We arrived early, before the crowds.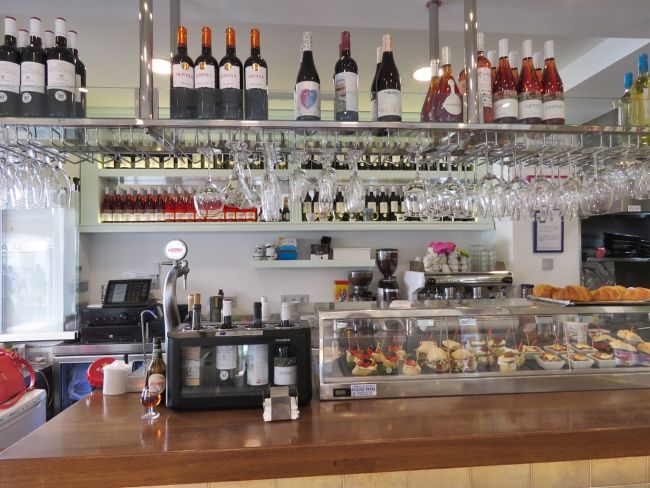 Shopkeepers were just opening their doors, displaying their wares outside. We browsed almost empty streets for most of our stay.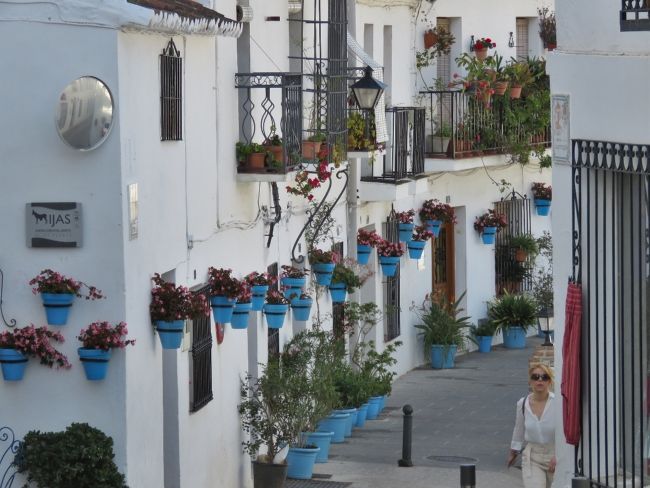 The joy of Mijas comes from taking things slow. Baby blue, flower pots hang on the buildings.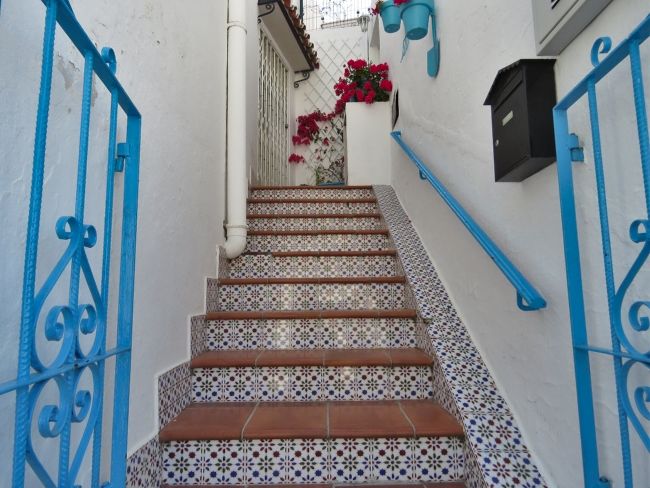 The blue pots and red flowers bring life to the white washed canvas. A cat lazily awaits a treat between her naps.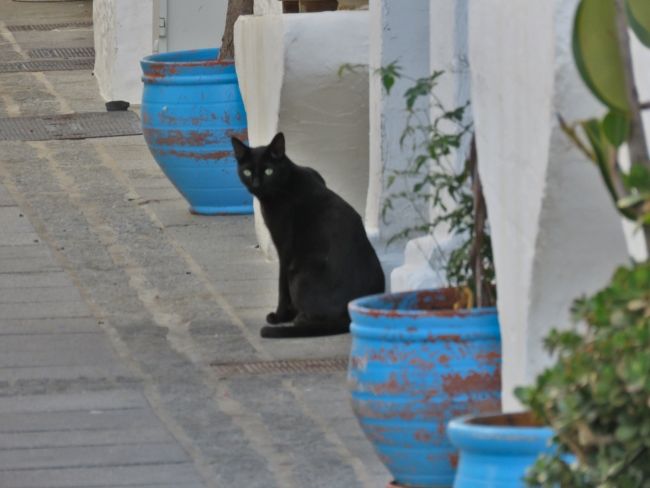 Later in the morning, busses filled with tourists began to arrive. The streets became much more crowded.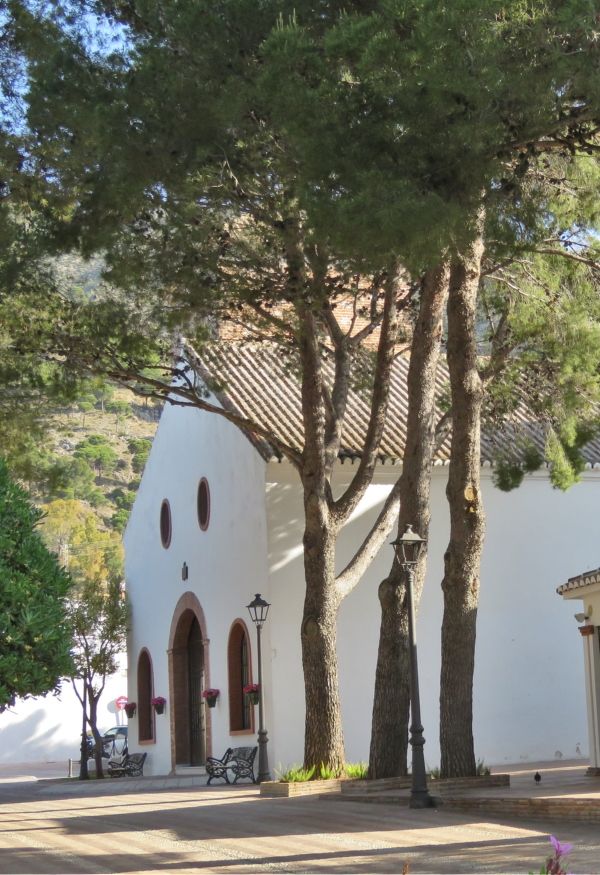 While in Mijas, we sampled tapas and browsed a few shops. We found wonderful souvenirs at shop selling only Spanish made merchandise.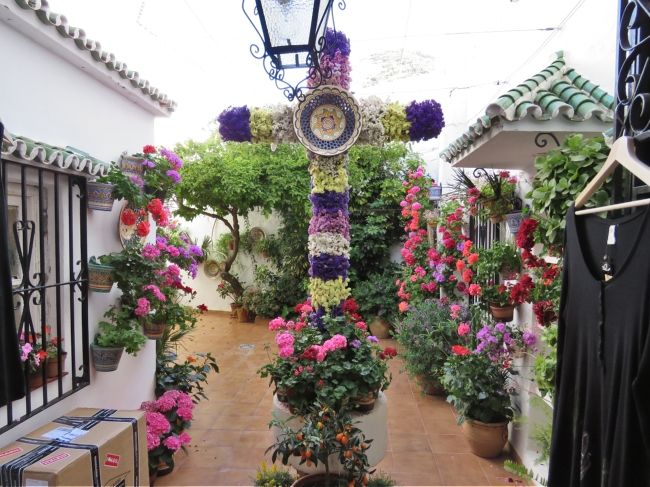 As cruise passengers, it is nice to contribute to the local economies.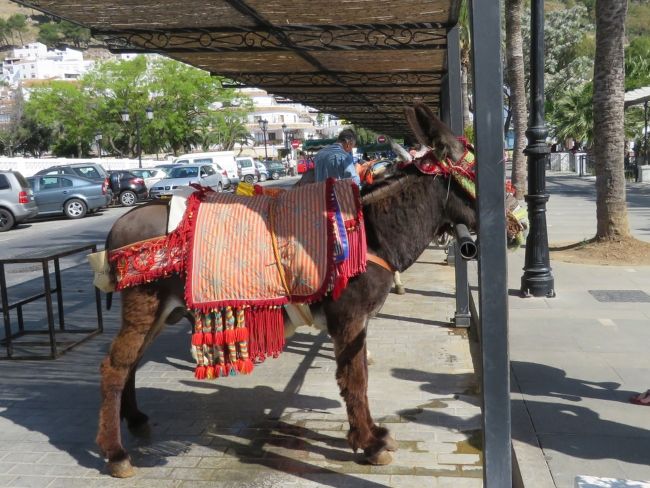 Burros pulled carts through the town and up to the old monastery above the town. The cute animals waited in stalls and slowly drew the carts along.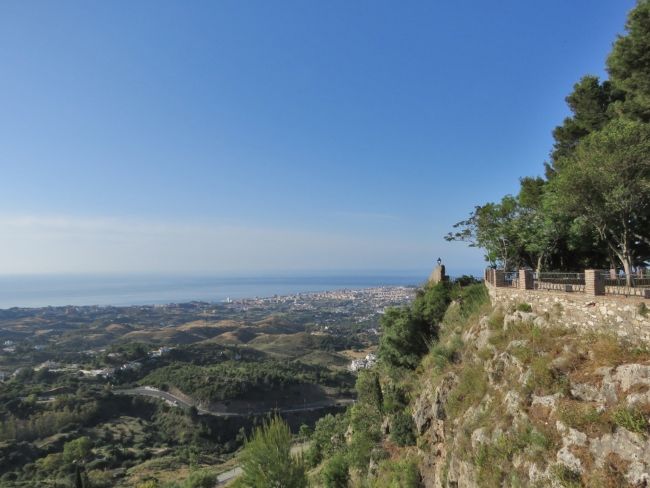 Our guide told us that they were donated, because the owners could no longer afford to keep them. We chose not to ride. We felt sorry for the poor animals and wished that they could roam free.
Tips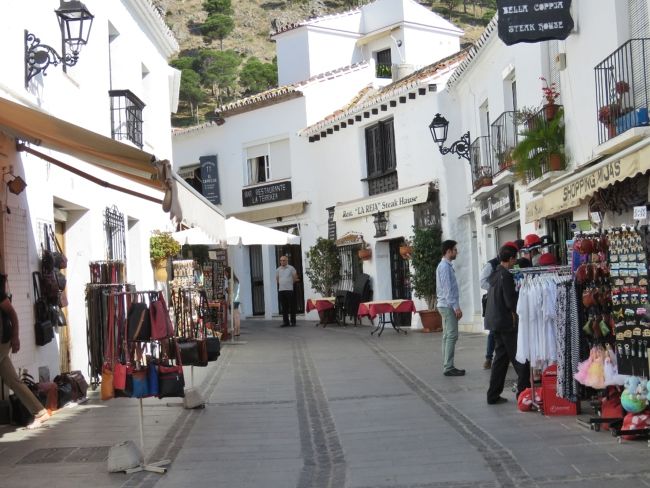 * If touring Andalusia or if docking in Malaga, a half day in Mijas or a full day if you golf, makes a memorable excursion.
* Arrive early. Most shops and restaurants open around 10 a.m. Busses drop off more and more passengers as the day progresses.
* Explore on your own. Pick up a map at the tourist information center as reference. Have fun just wandering, though. The pueblo is small. You cannot get too lost.
* Do not forget your camera!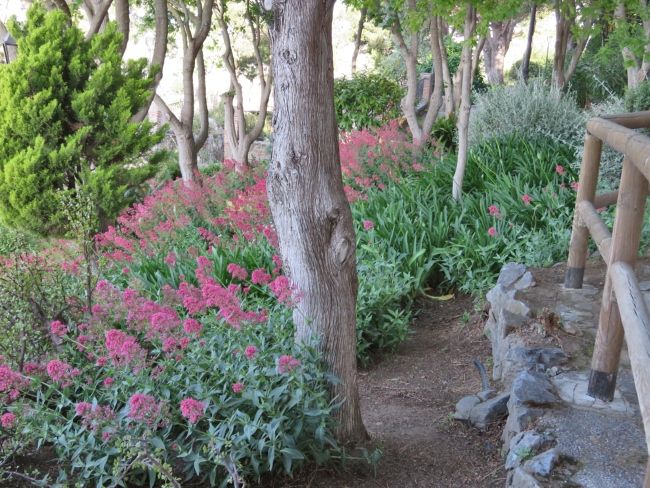 Mijas, on the Costa del Sol of Andalusia, is one of the most beautiful places we have visited. Do not pass the opportunity to visit Mijas: Jewel of Andalusia.
* Cost analysis reflects tour cost, souvenirs, and lunch.  Please refer to Disney TransAtlantic Cruise Review on Tripoto for cruise cost.