" Ye Hasi Wadiya , Ye Khula Asama , Aa Gaye Hum Kaha"
Hey guys want to visit Switzerland that too without making a big hole in your pocket, then this is the perfect place where you can reach in just 2 hours both form Mumbai or Pune. I am talking about a beautiful place nested in Kamshet known as "Trikaya Retreat".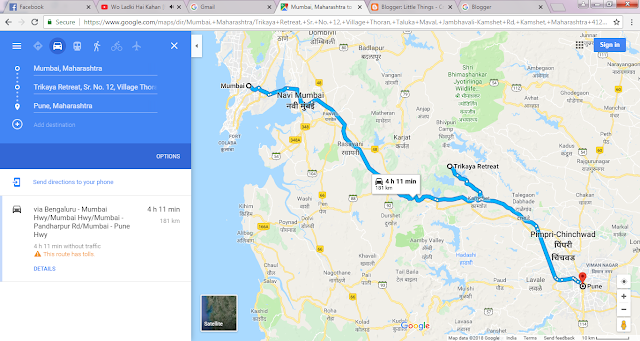 Beautiful landscape, pure air, homely food and warm habitability are the USP of this place which will surely steal your heart. If you are visiting in beginning of monsoon you can also spot amazing fireflies too. I discovered this place from our favorite google baba when I was looking something for weekend break before end of my summer vacation. And what a wonderful discovery, which made me put me down my thoughts once again after a long break. Well if the place is so beautiful then anyone can be writer. Trikaya is situated in Thoran village on Jambhavali-Kamshet Road, Maharashtra which is easily accessible by car from Mumbai or Pune and best season to visit this place is in monsoon from late June to September.
After a smooth and cost effective booking I proceeded to this beautiful place on one Saturday of late June and was looking forward for a new experience. Lush green forest, chirping of birds, small ponds and waterfalls and beautiful weather welcomed me and refreshed me during journey itself. After reaching "Trikaya" I was welcomed by local people and loved the yummy welcome drink served by them.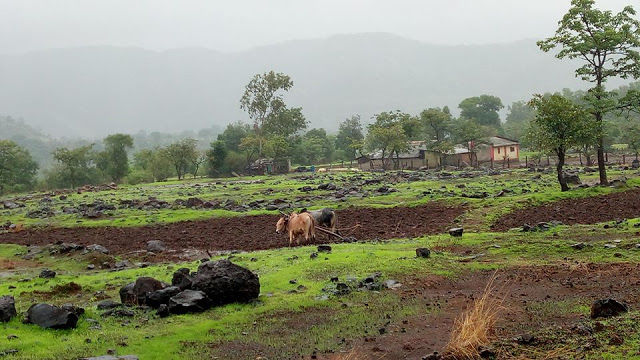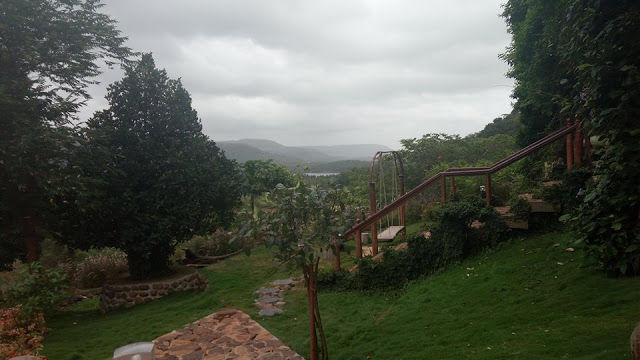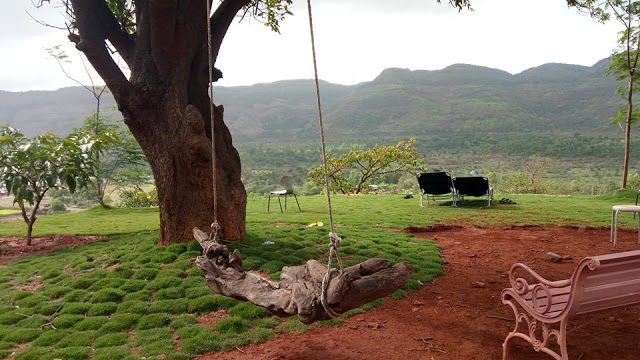 What amazed me most was the purity and serenity of this place. Within half an hour I was ready for a hike, a wonderful hike of half an hour took me on the top of the small hill and I was able to witness a spectacular view. Green meadows, grazing cow, clear water and cold weather reminded me of my Switzerland trip.
Then next was homely vegetarian yet very taste food made by local villagers. Then I enjoyed the quick nap in the lap of Mother Nature. After a relaxing siesta next was venturing the nearby places including a small clean river and an old Lord Shiva temple and finally ended the evening stroll by having garma-gram pakoda and coffee.Next was one of the most amazing experience of my life, spotting fireflies. When we spotted twinkling fireflies we all were amazed by the magic of nature and finally we ended our day with yummy barbecue with homely meal. Then a cozy tent was ready to huge me for a good night sleep. Zzzzzzzzzzzzzz...................Chirping of birds woke me up and I felt more relaxed, though was little upset as I had to check out, but I was knowing I am coming back this place soon. After breakfast I started my car and an unexpected shower pecked me adieu.