We see the birds soaring high in the sky and try to imagine how wonderful a feeling it would be to fly and how spectacular everything would look from up there. Did you know that there is a way we can experience the exhilarating feeling of gliding high up in the sky?
Paragliding In Kamshet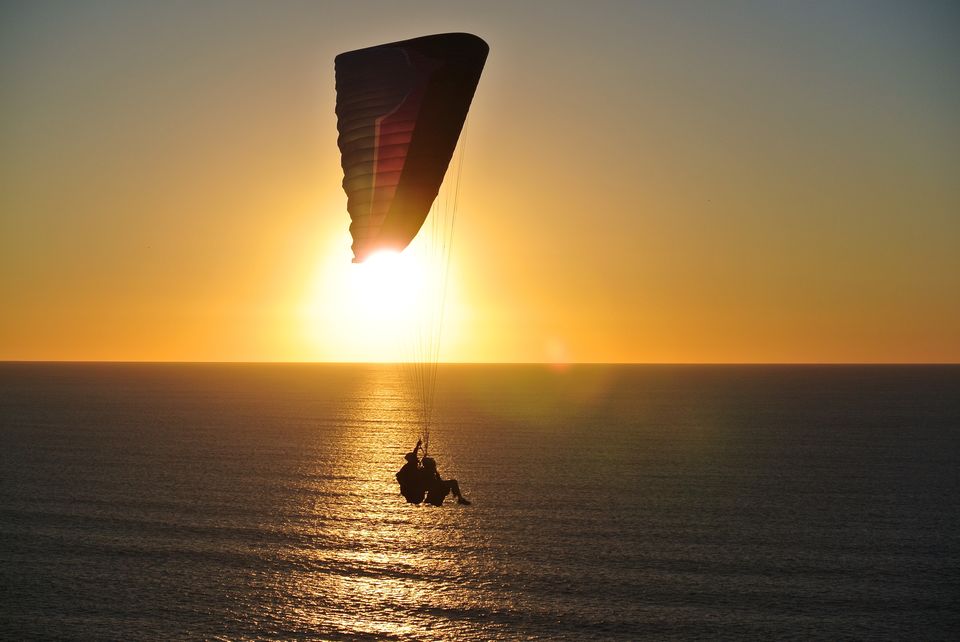 Paragliding is one such extreme adventure sport that lets us experience the thrill of flying. Kamshet is the top destination in India frequented by adrenaline junkies to learn and practice this adventure sport. Paragliding here will give you a chance to soar over gorgeous mountains, quaint little wooden houses, beautiful valleys, the Indrayani river and the majestic Pavana Lake. Kamshet is located 110 km away from Mumbai and 45 km away from Pune, making it easily accessible paragliding spot in western India. Sahyadri range offers ample flying and landing sites. Steady and predictable weather condition makes it an outstanding flying site.
What is Paragliding?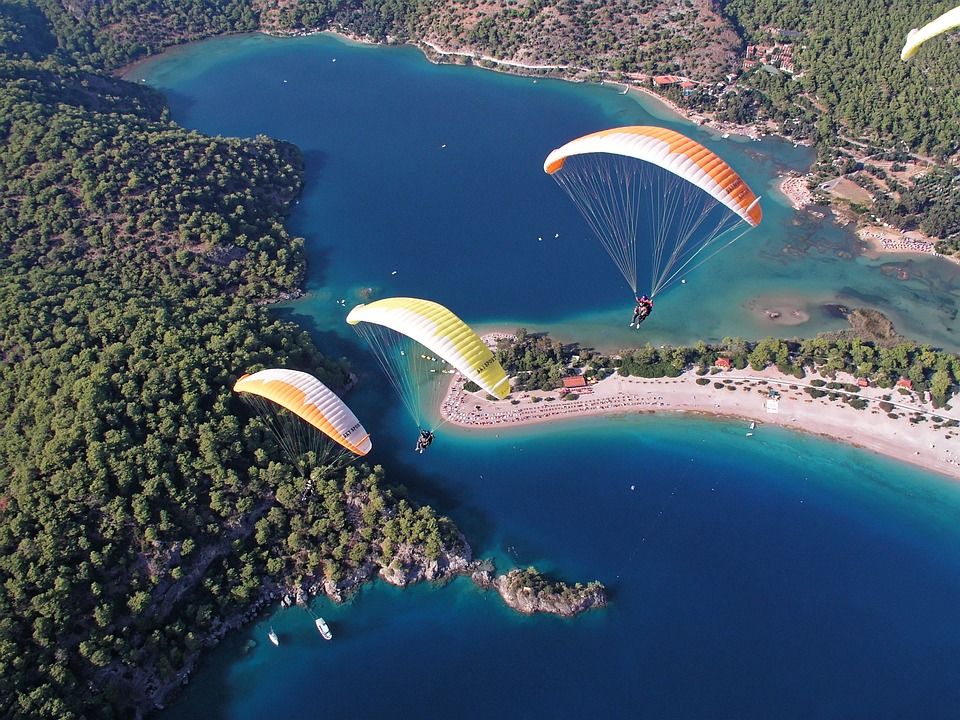 Paragliding is an adventure sport that involves flying paragliders which are lightweight, free-flying, foot-launched glider aircraft without any firm primary structure. The pilots take off from a flying site located at an high altitude and land on a plain landing site. The wing shape is controlled by the suspension lines and it is used to control the direction of the paraglider. A paraglider flight can last for several hours and can travel over hundreds of kilometres and it does not involve any engine.
Are there any skills required to try the extreme adventure sport of paragliding?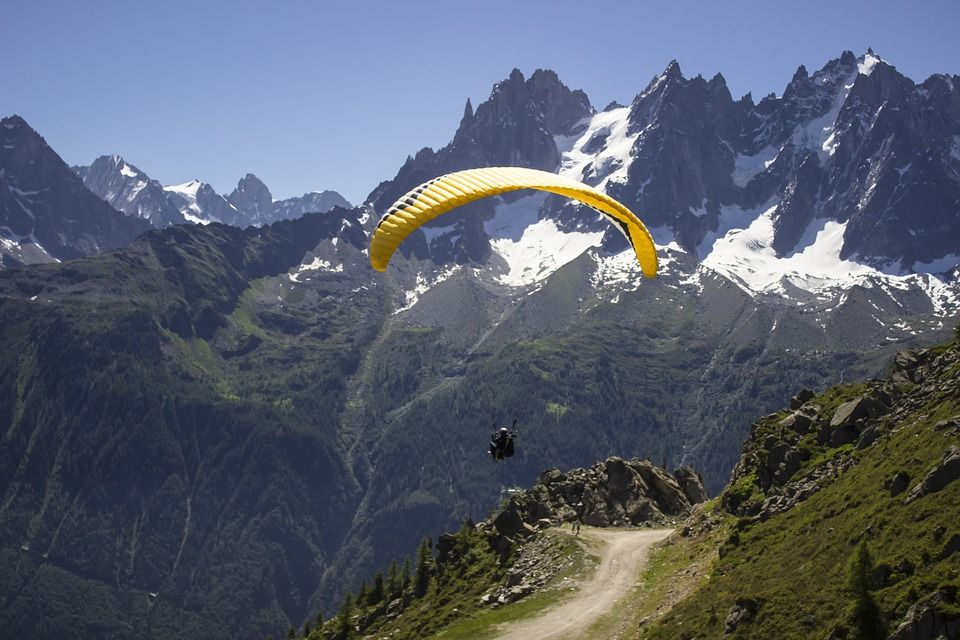 Usually, people start with a joy ride that is paragliding in tandem with a pilot who controls the paraglider and you simply enjoy the blissful landscapes, therefore it does not require any prior practice or experience. Enthusiasts can also go ahead and take training to become certified paraglider after which they will be able to take solo flights. Several courses to become elementary pilots, club pilots and advanced pilots are offered in paragliding schools. Each course level can take up to 3 to 4 days of training. Anybody who is physically fit, above 16 years in age and has a minimum weight of 40kg can go for this adventure sport which requires more skills than strength.
What are the gears required to paraglide?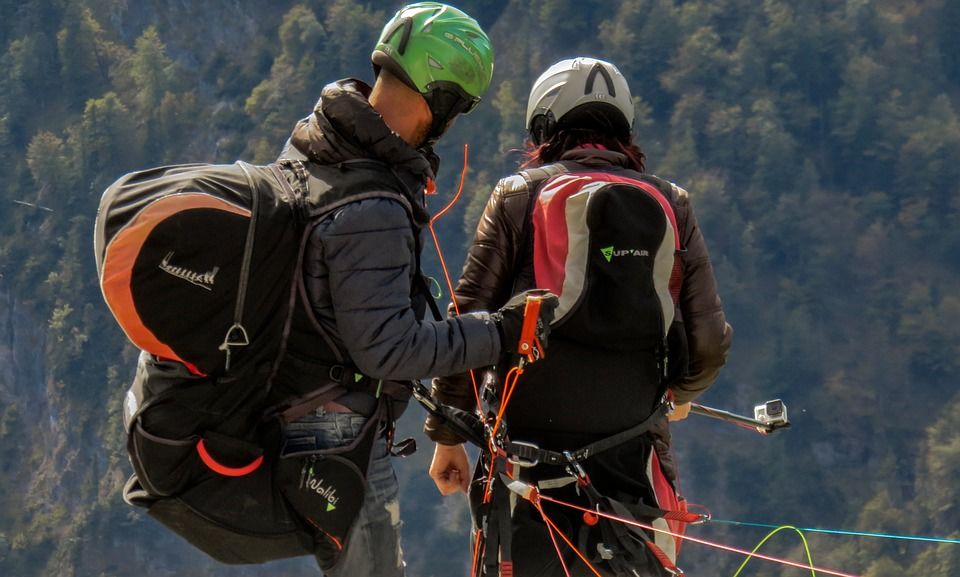 For a joyride, you do not need any gear as the flying costs include all the equipment charges. People taking paragliding courses can either rent a paraglider and other gears like flying suit, shoes, helmet from the flying school or buy their own paraglider and gears to practice. It is advisable to wear a light jacket as it could get a bit chilly as you gain altitude and a pair of sunglasses to protect eyes when it's too sunny.
When is the ideal time for paragliding in Kamshet?
October to May is the flying season for Kamshet as June to September is the monsoon season. Winter months are from October to February and it offers dynamic thermic conditions while summer months are from March to May and it allows soaring due to dynamic ridge conditions. One can learn strong wind flying and ground handling skills here as the wind speed is more than 20 km per hour on average.
How much does paragliding cost?
The tandem paragliding joy rides cost anywhere between ₹1800- ₹3000 depending on the company you fly with for the flight duration from 10 to 30 minutes. You can also rent a GoPro to record your entire flight at an extra cost of about ₹1000.
The paragliding pilot training courses that allow you to fly solo costs around ₹ 20,000.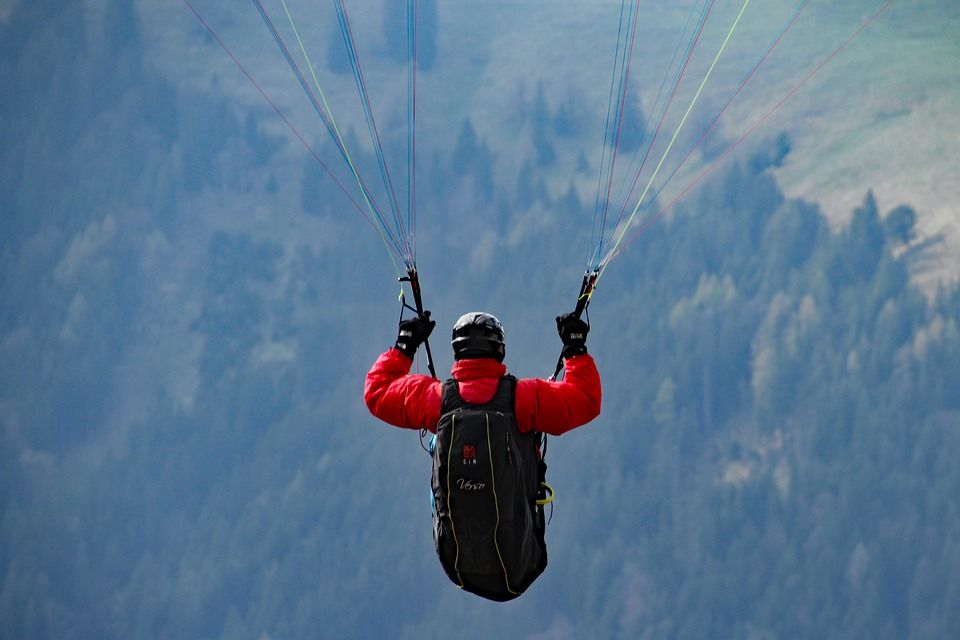 How to reach Kamshet?
By Air
Pune is the nearest airport to reach Kamshet at the distance of about 55 km. Private cabs can be hired to reach Kamshet from the airport. Chhatrapati Shivaji International airport in Mumbai is the main international airport. Both Pune and Mumbai is connected by flights to all the major cities in India.
By Train
Suburban train services run between Pune and Kamshet regularly. If heading from Mumbai, you can board a train to Lonavala and after reaching there, catch a suburban train to Kamshet.
By Road
Kamshet is about 110 km from Mumbai and 45 km from Pune. It is about 16 km ahead of Lonavala. The hill station is well connected to Mumbai and Pune by both private and state-owned buses.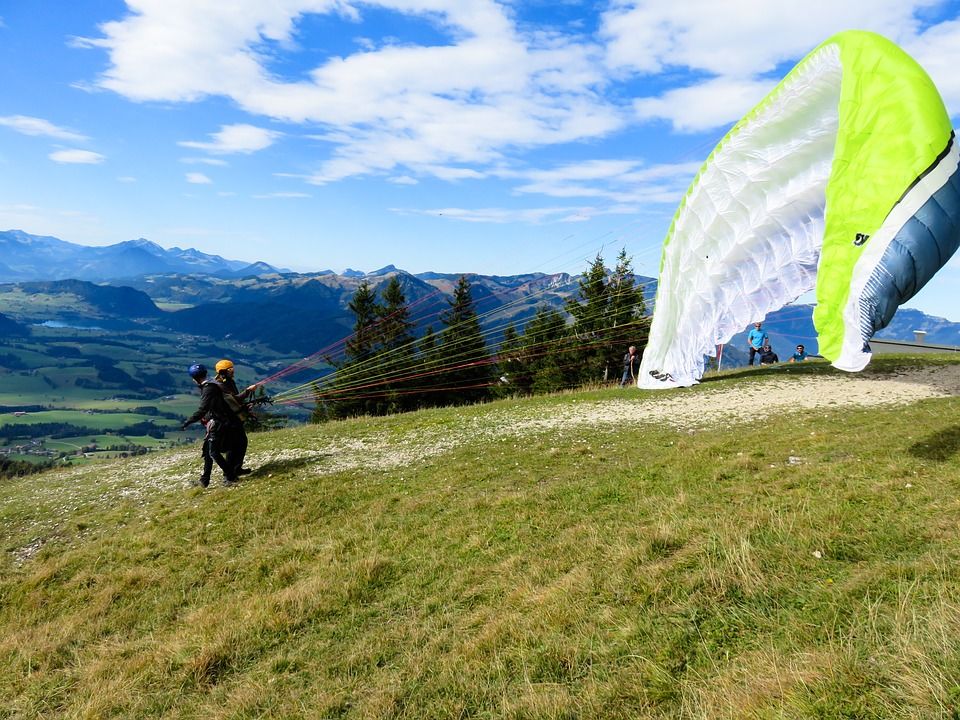 What are the tour companies that offer Tandem Paragliding Joyrides in Kamshet?
→ Indus Paragliding
Phone number: +91 7798 111 000
Email address: fly@indusparagliding.in
Find out more here.
→ Nirvana Adventures
Phone number: +91-22-26053724
Email address: info@flynirvana.com
Find out more here.
→ Adrenaline Hunter
Email address: support@adrenaline-hunter.com
Find out more here.
→ Temple Pilots
Phone number: +91-9970053359
Email address: fly@templepilots.com
Find out more here.
Love the adrenaline rush of adventure sports? Then write about your favourite adventure activity on Tripoto and inspire our community of 25+ Million travellers to try it.
Not interested in Paragliding? Then read about this chilled out adventure sport.
Frequent Searches Leading To This Page:-
kamshet paragliding cost, paragliding in kamshet price, kamshet paragliding season, kamshet paragliding, paragliding in pune, kamshet paragliding charges, paragliding near me, weekend getaways from pune