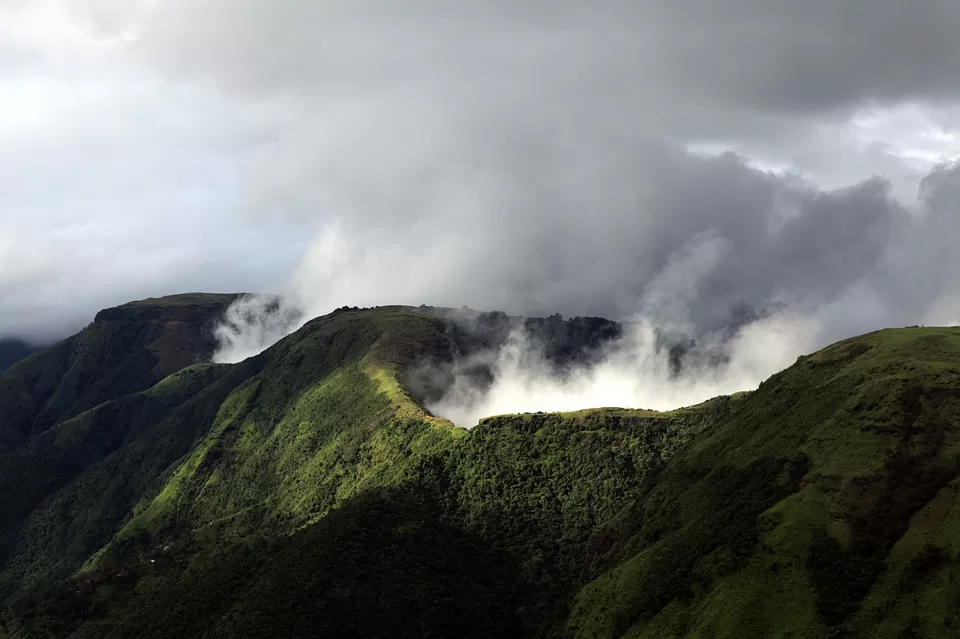 In order to avoid the water-logged streets, traffic congestion and landslides, people in India tend to avoid travelling during monsoon and prefer to stay indoors. But it is a fact that the rains often bring out the exceptional beauty the country beholds!
This monsoon, hit the roads and explore some of India's most beautiful places that are waiting for you! Since 'monsoon tourism' is emerging as a popular concept, there are a bunch of places in the country that would leave you awestruck during the rainy season.
Here's a list of places across the country that should be there on your monsoon travel bucket list:
1. Go on a date with fireflies, at Purushwadi in Maharashtra
This can be your perfect weekend getaway from Mumbai or Pune. Purushwadi, a tiny village in Maharashtra, offers a unique and exceptional experience during this season.
Every year, Purushwadi hosts a 'fireflies festival' during the onset of monsoon, in the months of May to July. It is the time when the fireflies mate, and the pre-monsoon rains create the perfect atmosphere for witnessing the magic created by over 2000 species of fireflies. A swarm of fireflies gather to lit the village with their warm lights, offering a surreal experience that would surely leave you enchanted!
Getting there: The nearest railway stations are located in Igatpuri (85 km away) and Kasara (95 km away) from where you can hop onto a bus. But we'd suggest you to drive down to this place, and enjoy the lush greenery on both sides of the highway. Purushwadi comes under the Akole Block of Ahmednagar district, located about 200 km from Mumbai.
2. Raft down the mighty Siang River in Arunachal Pradesh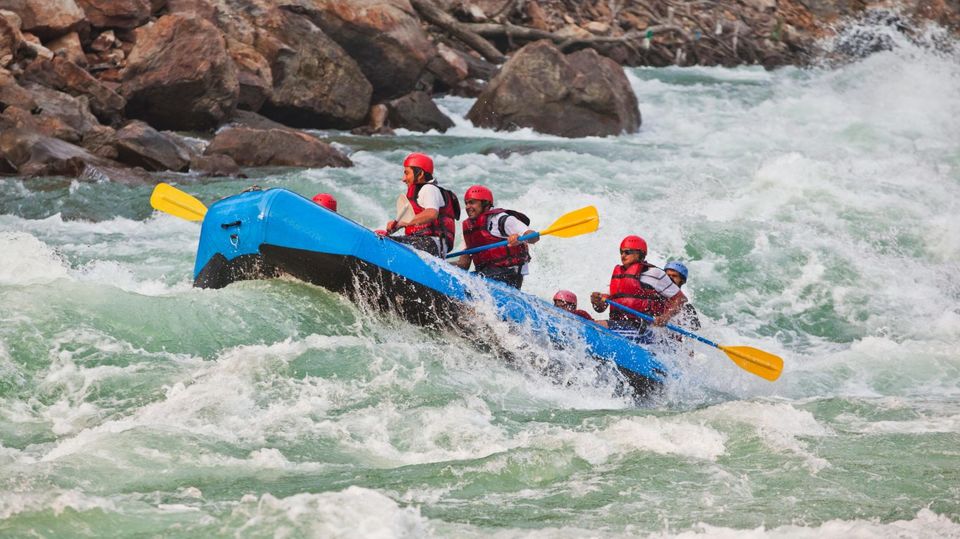 Known to be a tributary of the River Brahmaputra, Siang in Arunachal Pradesh offers great opportunities to adventure lovers. You can tickle your adrenaline cells and go for river rafting, hiking through forest trails, ziplining and more. Prepare to get wet, whether in the heavy rains or in the rapids of the river. Stay overnight on the sand embankments and grassy campsites as you try local rod fishing.
I'd recommend you to stay at Abor Country River Camp at Pasighat, from where you can visit Adi Padum Village and see the farmers growing rice in paddy fields. Abor Country Travels & Expeditions organizes Siang Rush Rafting Festival, which you must opt for, in case you're there during this season.
Getting there: Fly to Dibrugarh, and take the roads to Pasighat (158 km).
3. The wettest place on earth in Meghalaya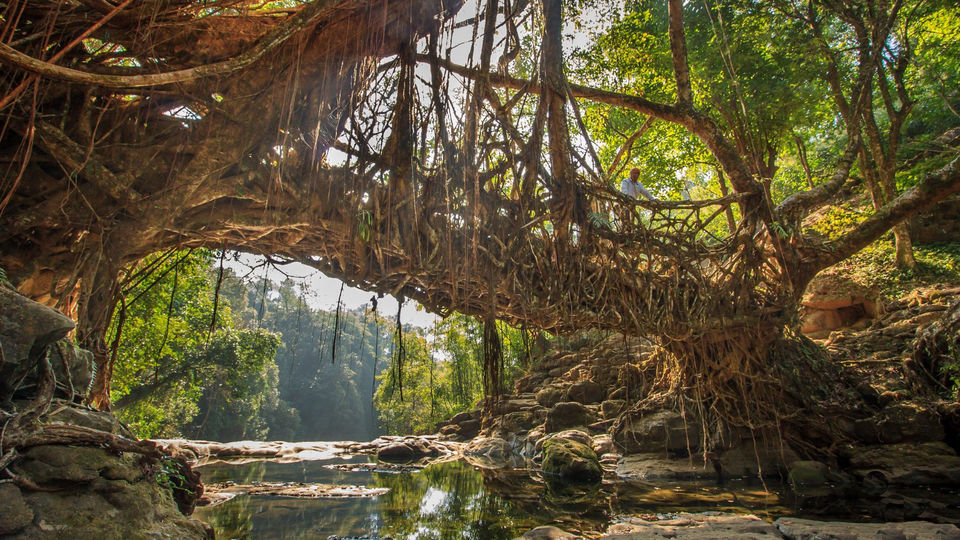 While Mawsynram has ousted Cherrapunji as the wettest place in India, the latter still holds the tag of having received the highest recorded rainfall in the world for years. And what better than exploring this place during monsoon? Set up your base at the Ri Kynjai Resort overlooking the Umiam Lake. Go boating on the picturesque lake surrounded by the Khasi Hills. Walk on a double-decker living root bridge in Tyrna Village near Cherrapunji. Explore the misty village of Laitkynsew, enjoy the magnificent 1,100ft plunge of Nohkalikai Falls and the multiple cataract of Nohsngithiang.
Getting there: Fly to Guwahati or Shillong Airport. Cherrapunji is 54km from Shillong and 148km from Guwahati.
4. Dudhsagar waterfall trail in Goa/Karnataka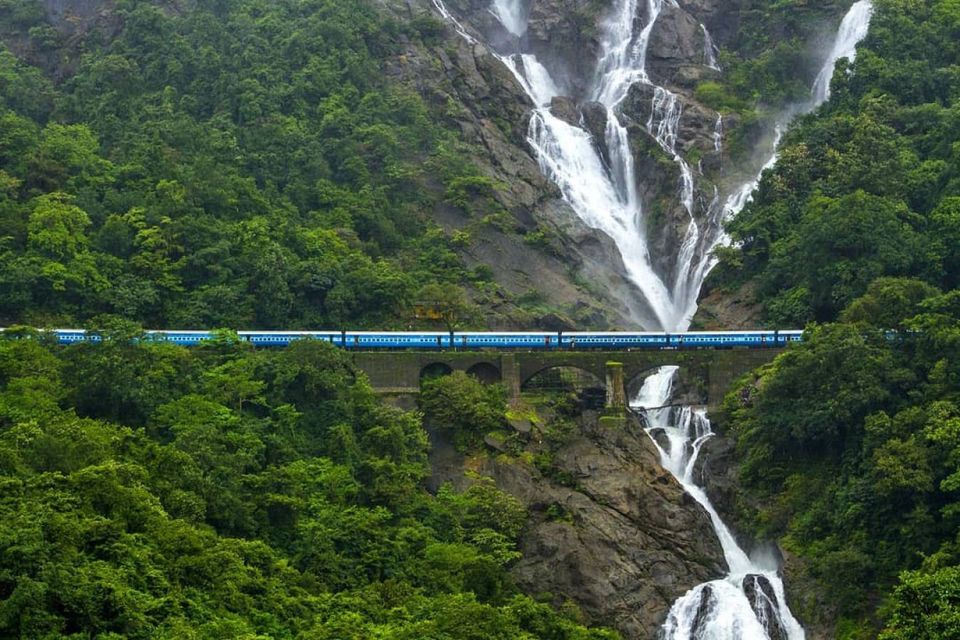 Deep inside Bhagwan Mahavir Wildlife Sanctuary, straddling the Goa-Karnataka border, the Mandovi River dashes off a cliff as Dudhsagar Falls, which means "Ocean of Milk". Two streams flood the road till October and access is via a narrow dirt track. If you like the rush of a monsoon bike rally, take a pillion ride with local bikers who offer an adventure on wheels from Kulem Railway Station in Goa. The 14km assault course at the edge of rail tracks, is an all-terrain path of ballast, puddles, culverts and raging streams.
From the parking lot, trudge 100m over slippery rocks and stream crossings to the base for a picture-postcard sight—a railway bridge slicing through the misty falls in an arc. Alternately, hike along the railway track—a 12km climb from Kulem or a 14km descent from Castle Rock via several tunnels from the Karnataka side.
Getting there: Fly to Goa and drive to Kulem, 65km from Panaji and 6km from Mollem via NH-748. You can also check out - Dudhsagar waterfall: Of trains, tunnels & torrents.
5. Rain-washed sunset at Queen's Necklace, Mumbai, Maharashtra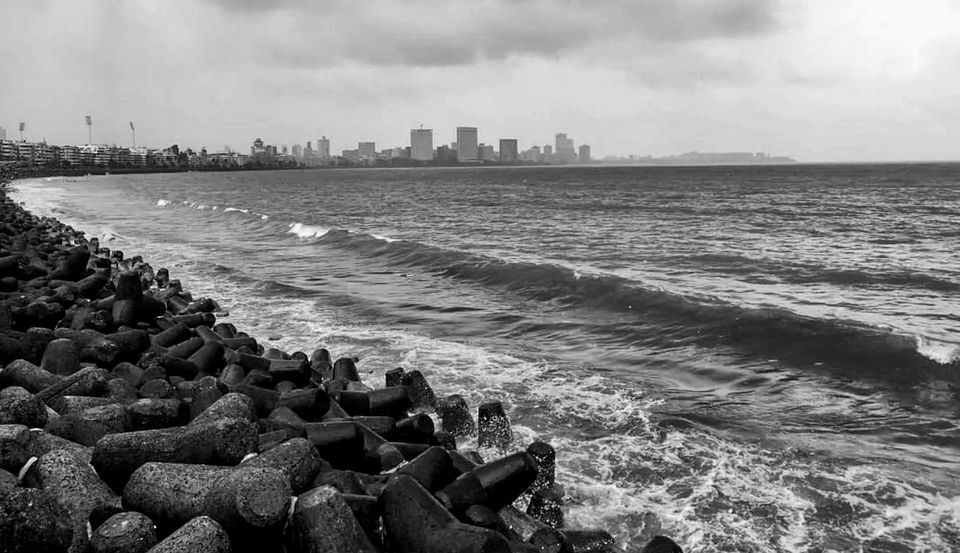 Dramatic skies, fishing boats bobbing in the surf, rain-washed sunsets and splendid vistas of the Arabian Sea; Mumbai has several spots to enjoy a meal with a view or seaside staycation in the monsoon.
In Colaba, the Sea Lounge on the first floor of the old palace wing of Taj Mahal Palace is an institution that offers colonial charm, Art Deco interiors, live piano music and the customary coffee, cream and chocolate dessert—Café Viennoise. No reservations for the romantic tables for two by the window; reach early to grab a seat. For other captivating views of the Queen's Necklace, make your way to Eau Bar at The Oberoi Mumbai or Dome, the rooftop bar at Intercontinental Marine Drive. At Juhu sea face, drop by at Soho House for a sundowner, sip a cocktail at JW Marriott's sea-facing bar Reflections or nosh on dimsums, sushi and more in the alfresco section of their Asian eatery, Dashanzi.
6. Detox for the rains in Kerala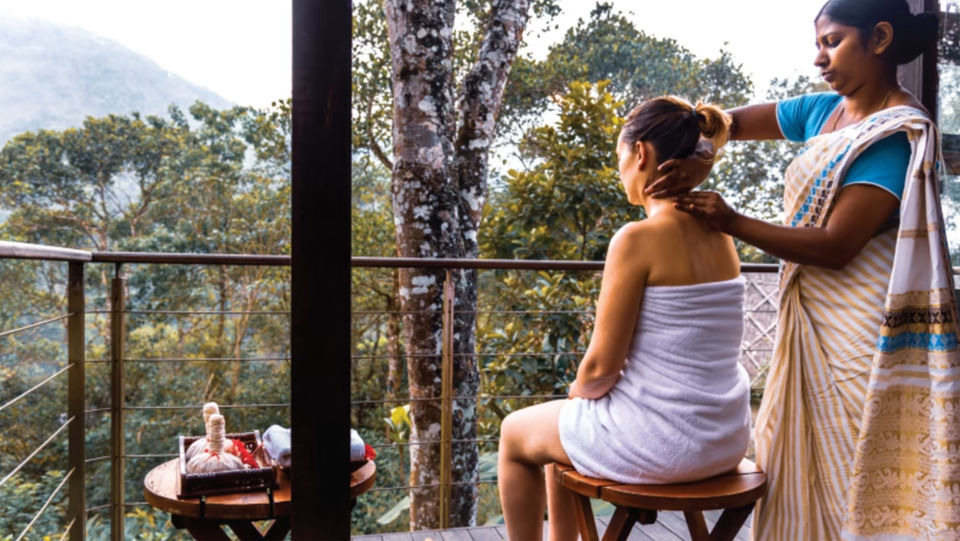 The monsoon ushers in a quiet mood of meditative calm and the moisture in the air keeps the body tissue soft and supple, making it perfect to receive preparatory phase of panchakarma which loosens the toxins in the body through snehanam (oil application) and swedhanam (steam treatment) and pachana (digestion). Kerala, India's Ayurvedic haven has options aplenty. Combine wellness with a heritage stay at Harivihar Wellness Retreat in Kozhikode, Poomully Mana in Palakkad or CGH Earth's Kalari Kovilakom.
Getting there: Fly to Kozhikode and drive 31km to Harivihar. To reach Kalari Kovilakam, fly to Coimbatore and drive 72km to Kollengode. For Niraamaya Retreats Backwaters & Beyond, fly to Kochi and drive 80km to Kumarakom. Fly to Kochi Airport to reach both Poomully Mana (88km) and Prakriti Shakti (130km).
7. Hike to the Valley of Flowers in Uttarakhand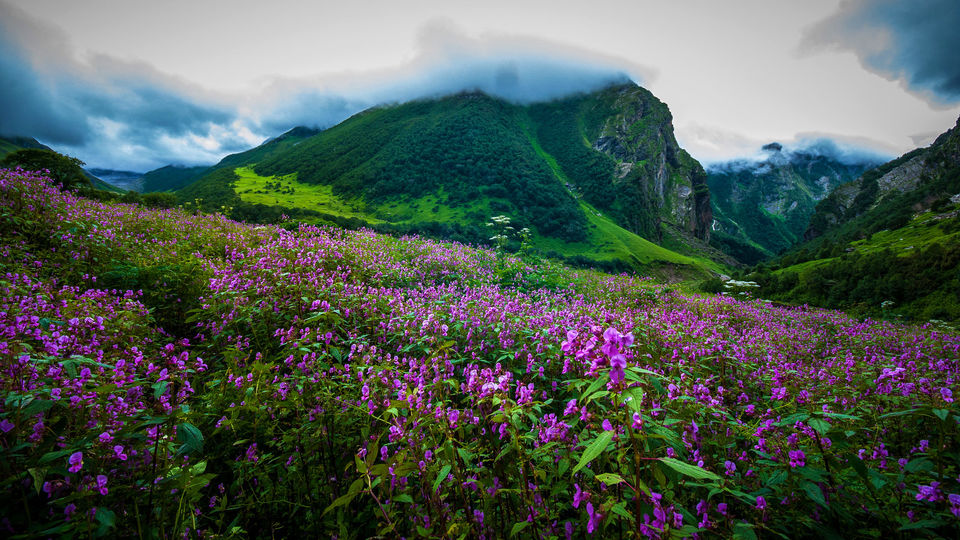 Mt Kamet, a mystical Valley of Flowers has captivated humanity. It was declared as a UNESCO World Heritage site in 2005. The rainy season, especially July to early September is the best time to visit, when endemic flora of various hues carpet the 7-8km long, 2km wide valley.
A 4km stone paved trail from the base Ghangaria follows the Pushpawati river. Cross waterfalls and wooden bridges, stop for dhaba meals and marvel at the Nilgiri, Gauri Parvat and Bhyundar Khal peaks as well as the magical swathes of colours blanketing the valley—blue Himalayan poppies, hooked stickseed, purple Himalayan bell flowers, white river anemone, Himalayan rose, meadow geraniums and more.
Return to Ghangharia and spot the rare Brahma Kamal flower on the 6km hike to Hemkund Sahib.
Getting there: Fly to Dehradun and drive 20km to Rishikesh. From there, take a 9-hr drive to Joshimath. Drive another 20km to Govindghat and then for 4km to Pulna. Hike 9km along the Pushpawati river via Bhyundar village to Ghangharia, from where Valley of Flowers is just about 4km away.
Out of all these experiences which one would you go for this monsoon? Let us know in the comments below! Any of them would be a memory inculcating getaway and a time to remember and recall for forever!
For more travel stories and information follow me on Instagram @tan_s07.
Ready to travel for free? Earn credits and redeem them on Tripoto's weekend getaways, hotel stays and vacation packages after the pandemic is over!