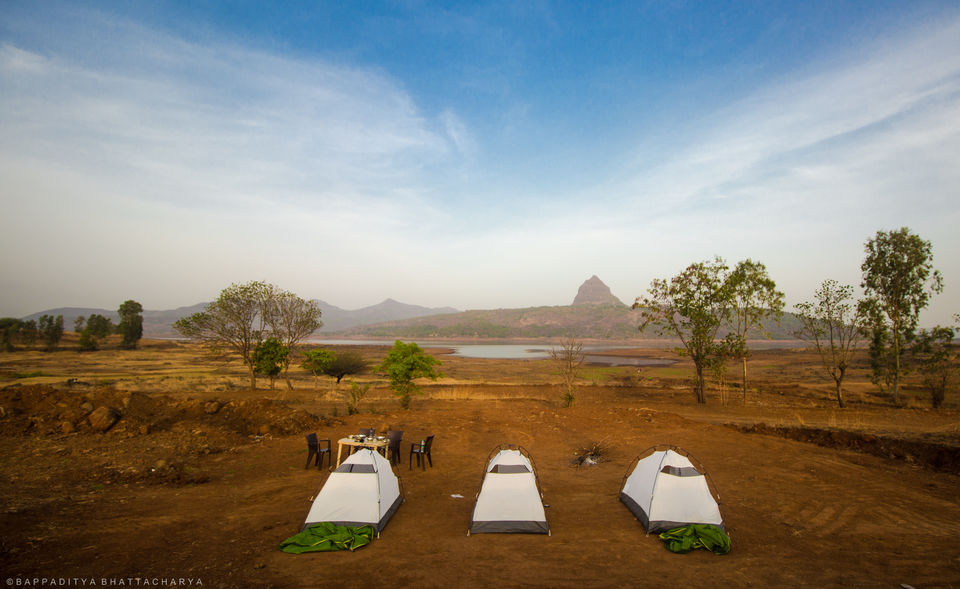 A 60 Minute Drive From Lonavala Will Take You To This Idyllic Destination.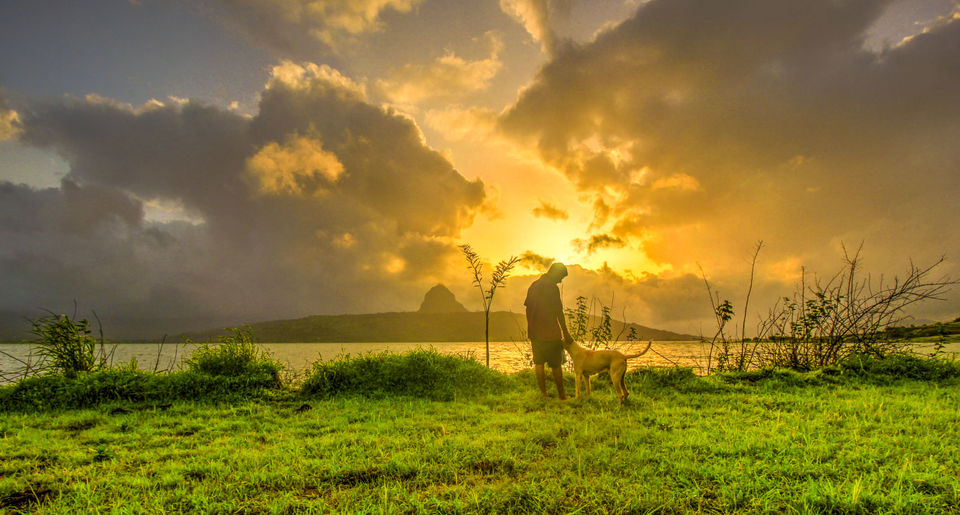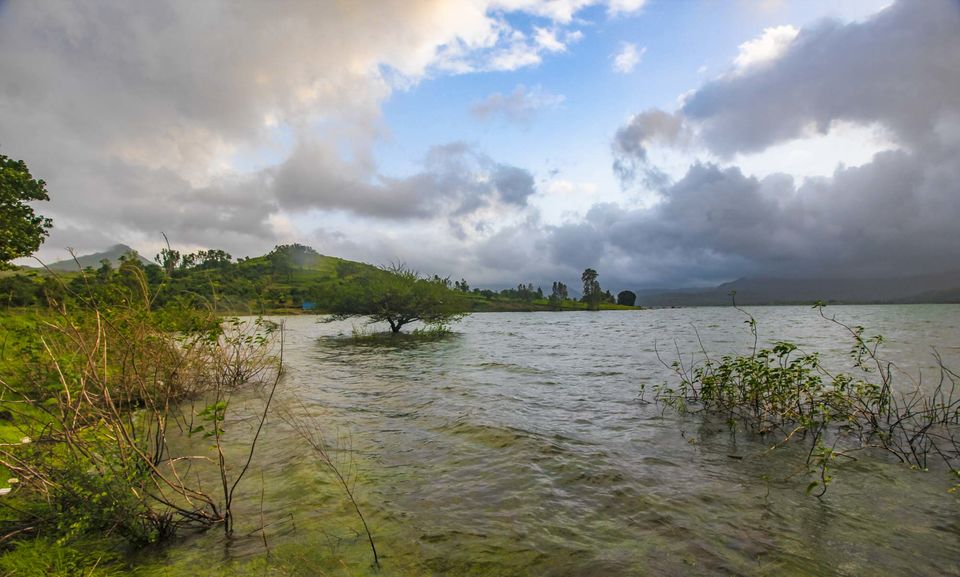 The campsite was a private property owned by a local who I knew from my previous visits to Pavna. He was kind enough to allow us to pitch our own tents by the lake on such a short notice and even offered to prepare some spicy chicken curry, bhaakri and rice when we got to the campsite. The moon was setting over the lake paving way for the Galaxy to be visible in the sky shortly after. Our joy knew no bounds. Most of the night was spent stargazing and photographing the Milky way. We crashed in our tents by 5 A.M. when the Milky Way began to disappear.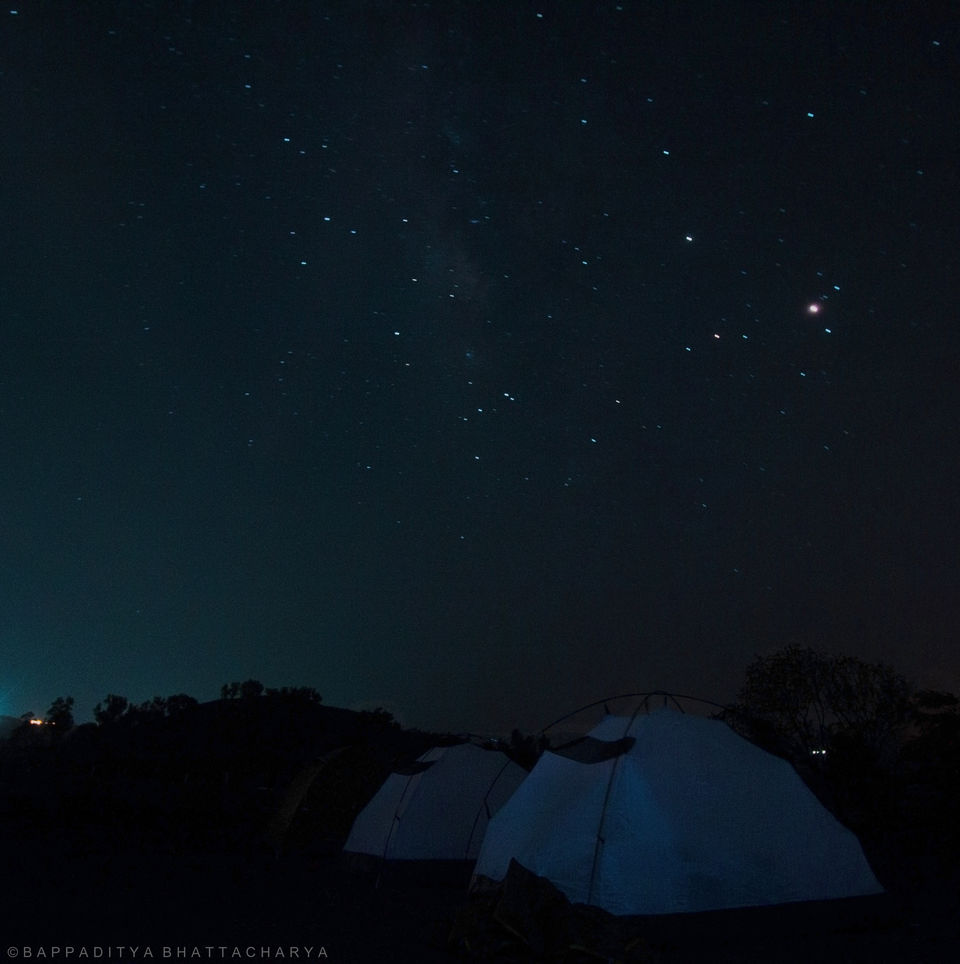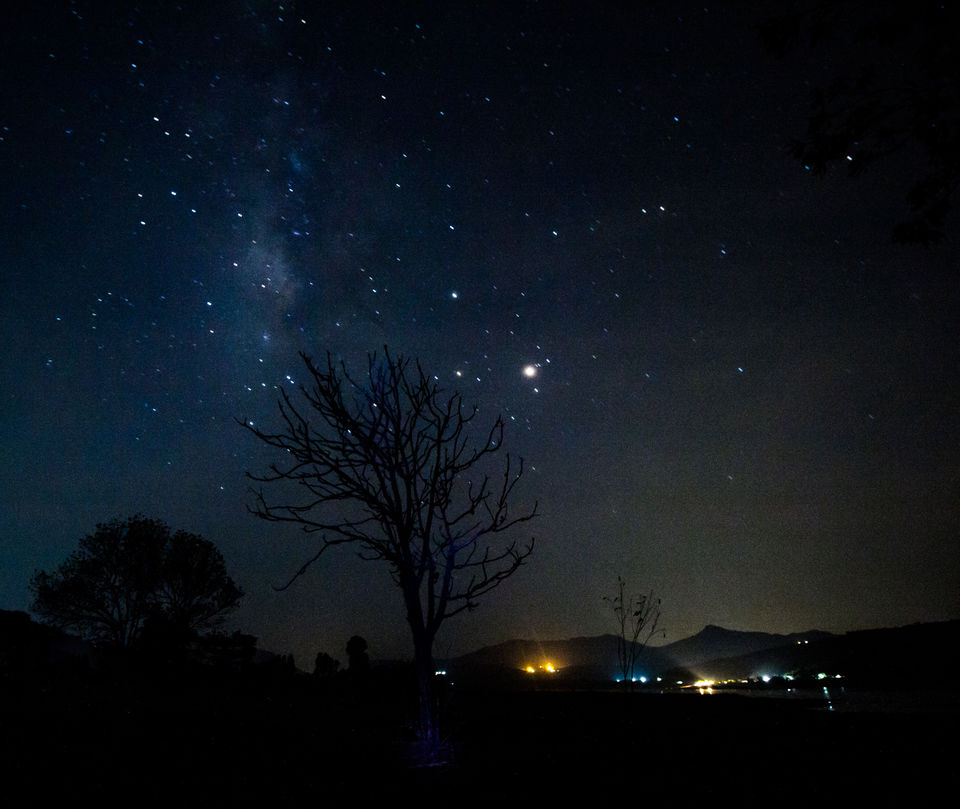 Scheduled to go on a small hike to the nearby Tikona fort, we woke up at 7, had our breakfast and left. The hike isn't much and can be done in 30 minutes if you maintain pace.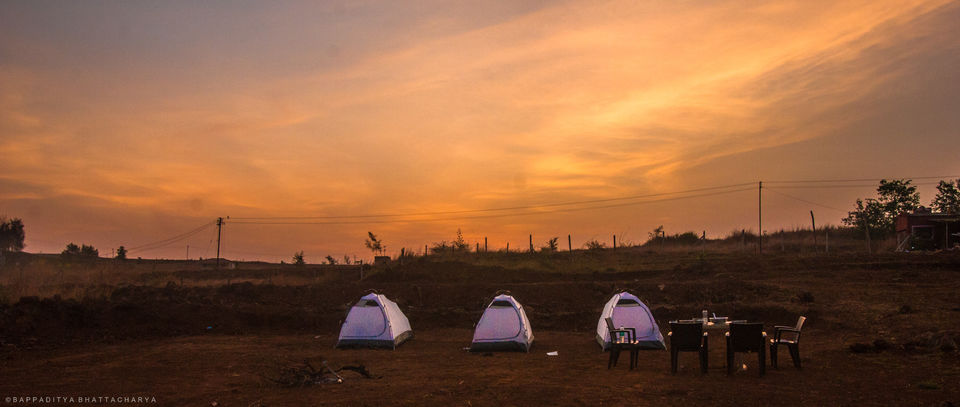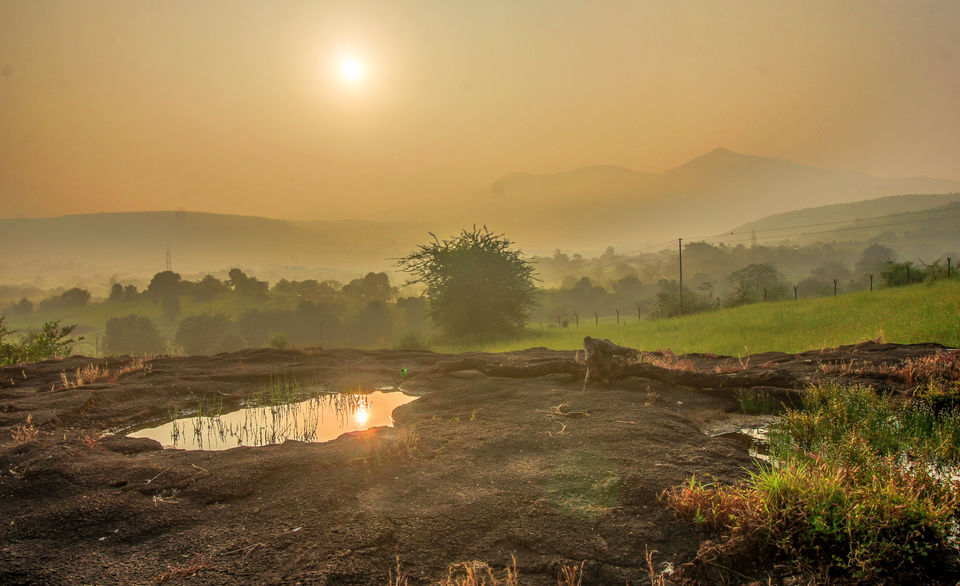 We returned by 11 and spent the afternoon lazing around the campsite whiling away time on the tyre swings and our hammock.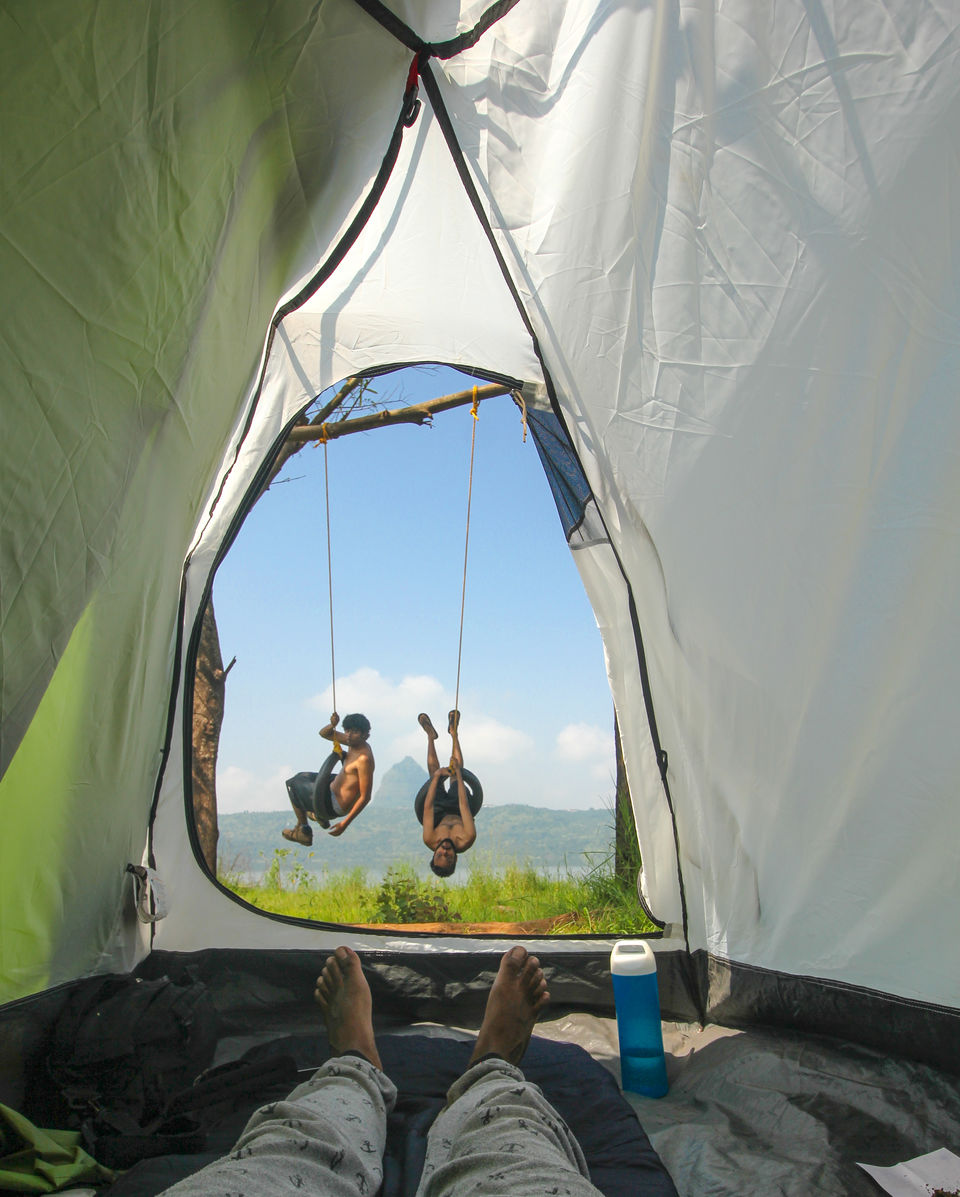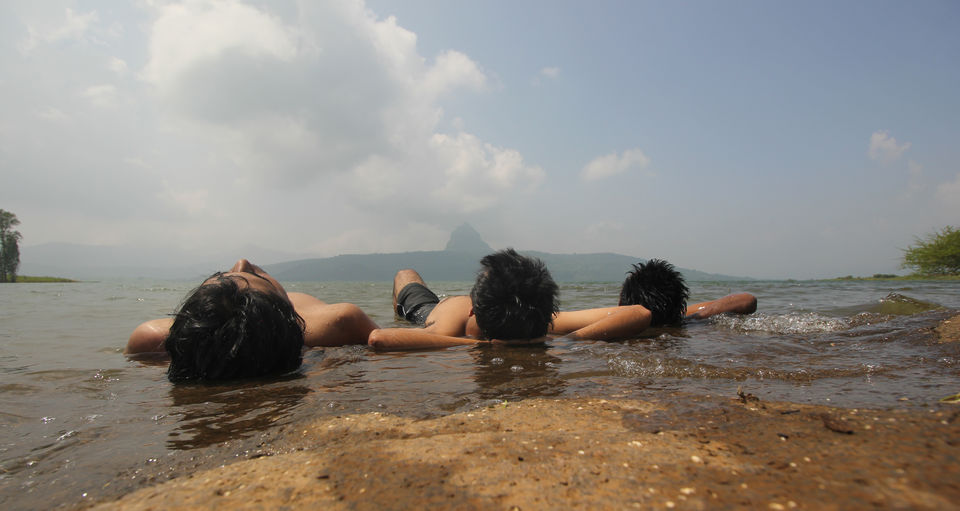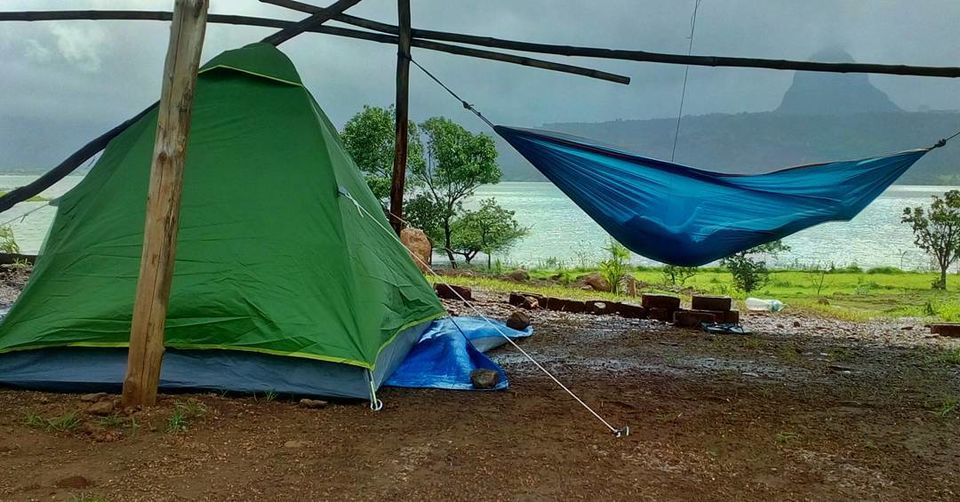 In no mood to leave for Mumbai that evening, we decided to stay back for the night and head home early morning the next day. Other hiking options near Pavna are Lohagad and Tung fort. The owner of the campsite informed us that we could climb and camp atop Tung since we were staying for the night. He and a few of his friends offered to come along with us too. We set off on the 17km drive to the base village, Tungwadi from where we would begin climbing the fort. It took us around 2 hours to climb the fort at our own pace with our backpacks and tents. Steep stairs cut out from rock lead you to a water reservoir. The shape of the fort makes it a prominent landmark in the area.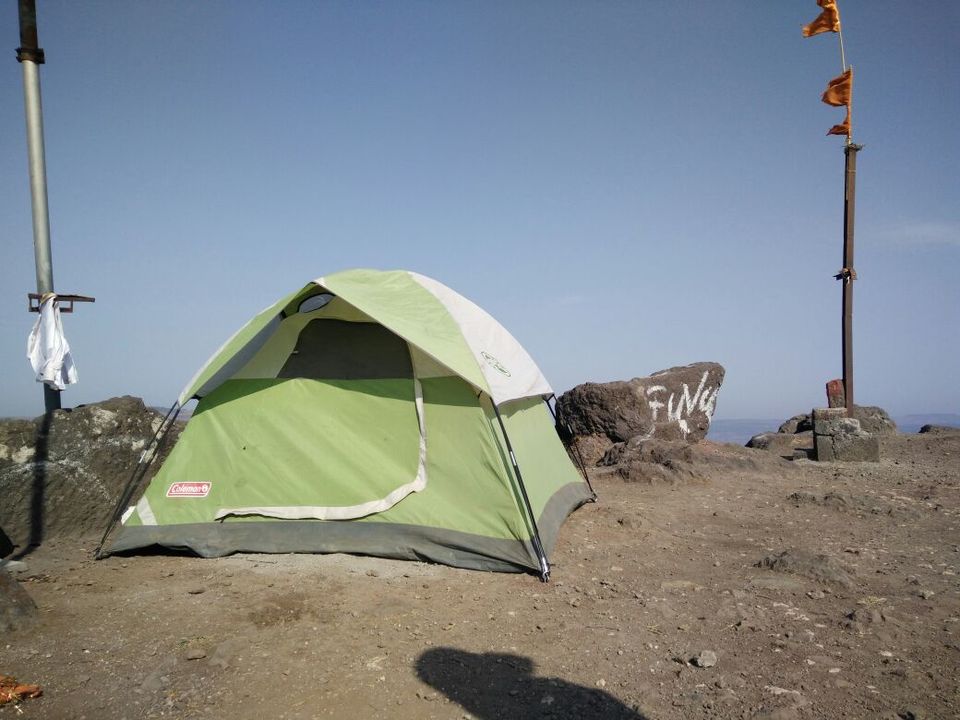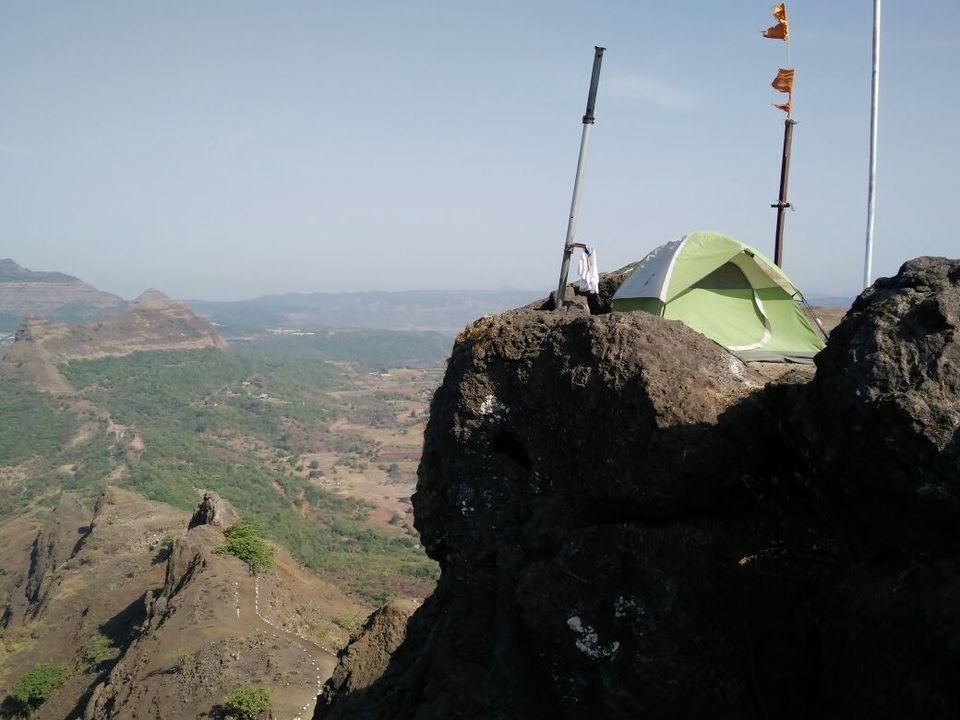 The summit has the ruins of a small temple and that's where we decided to set up camp. We had prepared our food and taken it in boxes. All we had to do is light up a small cook-fire at night to warm up the food. The Aerial view of the lake from the summit is magnificent and offers 360° panoramic views of the entire landscape around the fort. Golden hours are best experienced from the peak. You can cherish both sunrises and sunsets once you're at the top. Though the peak is devoid of any shade, the sun won't burn your skin owing to the strong winds. The next morning, we started descending the fort at the crack of dawn and headed towards Lonavala station from where we hired a cab back to Mumbai.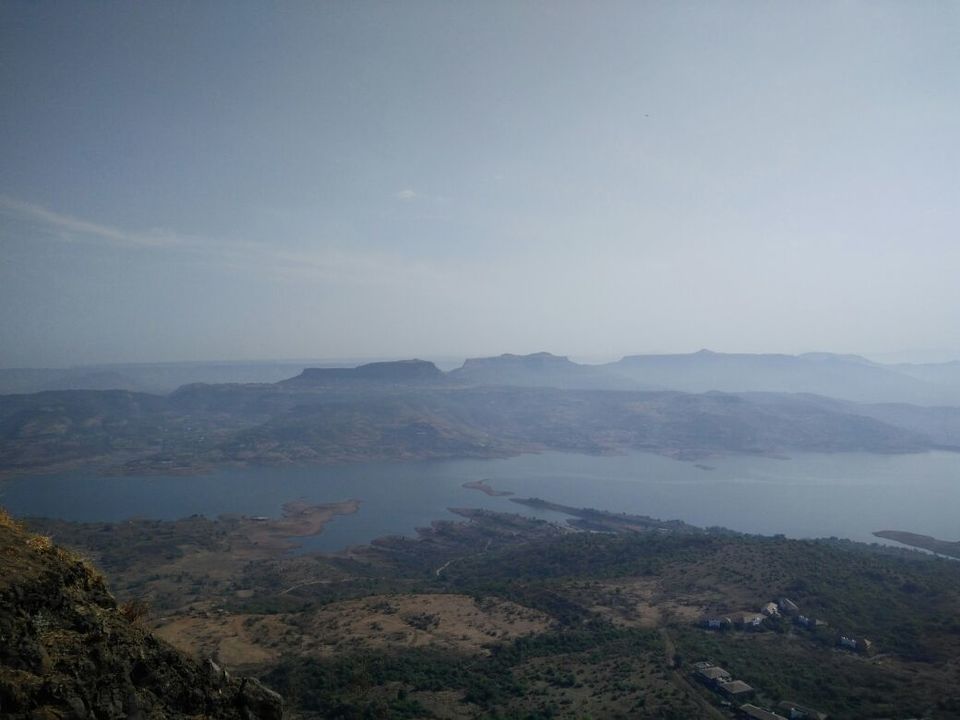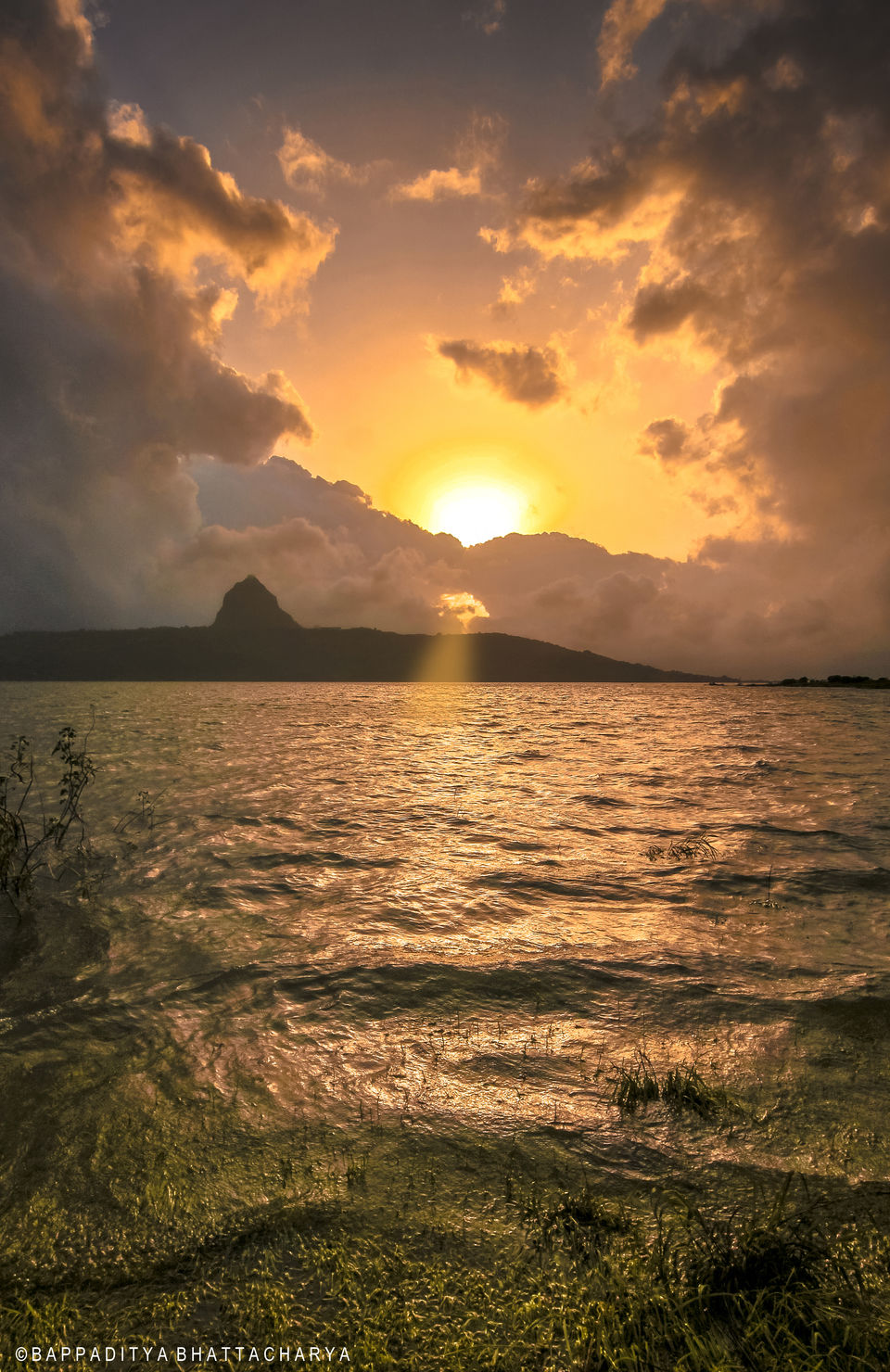 How to get there: A number of trains ply on this route throughout the day from both Mumbai and Pune. The road distance between Pune and Lonavala is 65 K.M.s and the Mumbai-Lonavala distance is 85 K.M.s. Private and Govt. buses as well as cabs are available from both cities for Lonavala. Pavna lake is another 30K.M.s away from Lonavala. If you're looking to travel like a local, you could hire a tuk tuk for Kamshet from Lonavala. Shared jeeps from Kamshet will drop you off at Pavnanagar village.
Where to stay: You could talk to locals and they would be more than willing to let you pitch your tent on their privately owned lands on the shore of the lake. If you're looking for a resort stay, the Tungi resort is the best option in the area.
Pawna lake is a peaceful alternative for people who are looking to give Lonavala a break to explore further and also an amazing place to let your pet go wild in the open fields and muck.
Update: http://m.hindustantimes.com/mumbai-news/monsoon-trek-over-the-weekend-don-t-go-to-these-15-dangerous-sites-in-maharashtra-till-september/story-gzLd66wafH7kT4mNI6q3hI.html
It was a Saturday evening, I was doing nothing much other than binge watching TV shows since morning. The sun was almost down and the feeling of wasting away another weekend was getting to me, that's when I heard my phone ring, around 6.P.M. It was a school friend. We had been planning to go out hiking since a month now but our plans kept being pushed to later dates, thanks to our 9-5s which sucked us dry off our energy and enthusiasm. Now, weekends meant staying home and relaxing, not leaving much time for the outdoors. He had called to ask if I could make it for a day hike the next day. I find day hikes tedious and pointless, especially if you have to get back to work the next day. I put forth my idea of leaving Mumbai right away without wasting anytime and find a good spot to chill for the night. Surprisingly, he agreed without questioning my idea. Guess he was as bored as I was. Soon with a few more calls, we were three of us. Ready to head out, we started packing our backpacks still unclear about our destination. The nearest option was Lonavala and Matheran. But Lonavala is no less crowded than Mumbai, and we had been to Matheran a zillion times now. So these two were out of the question. A little farther from Lonavala, was the Pavna lake which isn't frequented by many. The lake is huge, with a number of spots on offer to pitch your tent and quite a few hiking options too around. A 3 hours' drive away from the city, Pavna seemed to be the perfect choice. Without delaying any further, we set off towards Dadar and hailed a cab for Pawna. By 10:30, we got to our campsite with our tents. We began hunting for a flat piece of land to pitch our tents on. Camp was set by 11:30 with a roaring bonfire and we were enjoying our meal under the open sky. I'd say we had done a pretty good job to save the day.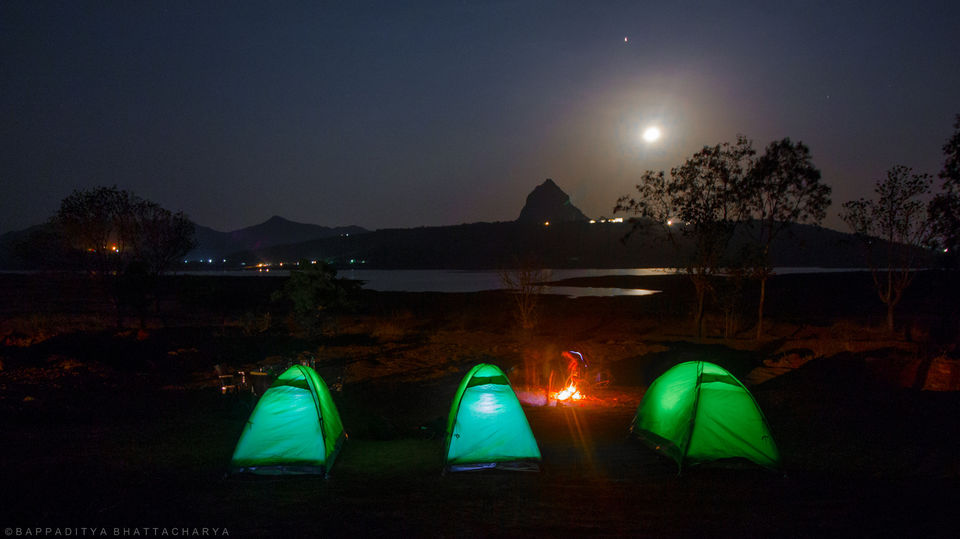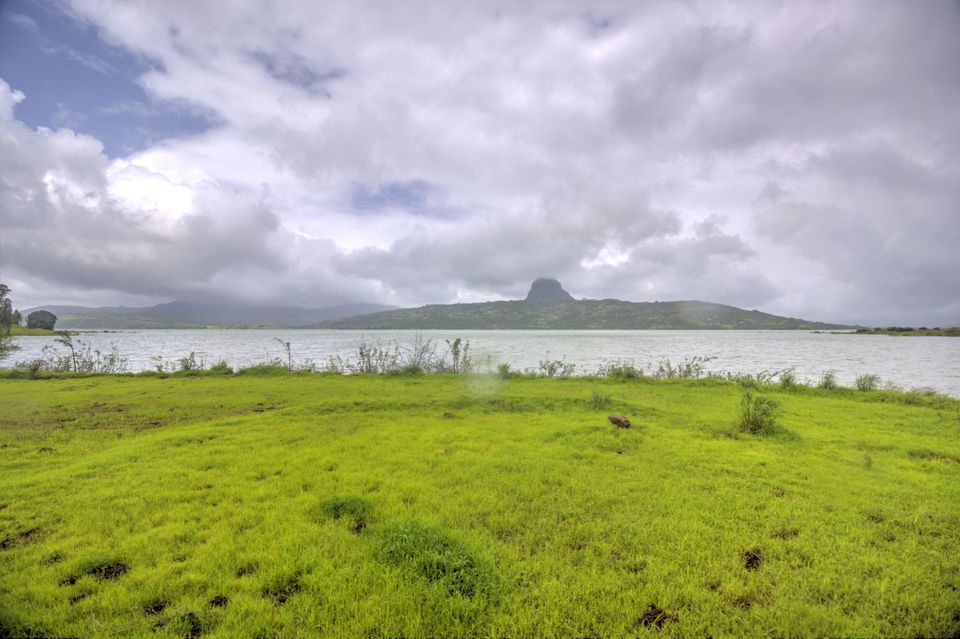 Combating the relentless winds in the dark of the night, with combined efforts, we managed to set up our tents. It was a crescent moon that night and the shimmering of the moonlight on the lake waters along with the eerie silence was nothing short of magical with a few fireflies here and there. After struggling with the tents, our next priority was gathering some firewood and get the bonfire going for the night. What followed was an unforgettable night with finger licking chicken for dinner and some celestial surprises which kept us up for most of the night. With quick planning and good decision making skills, we had successfully managed to turn around a mundane day into an exciting one in just a matter of few hours.