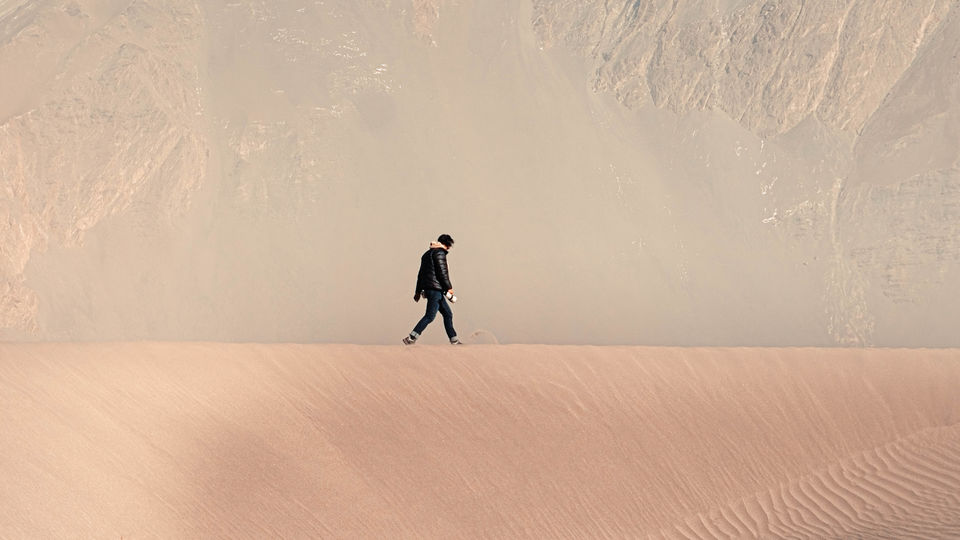 A tiny speck against the grand nature- a perfect picture to show the grandeur of Mighty Himalayas. When I started my career as a travel and landscape photographer I was advised to only focus on the big show that the Himalayas offer. Growing up in the Himalayas made me a natural minimalist as a person; the demands were always minimal in nature. Be it the lifestyle or career or relationships; everything about it has been so minimal and simple.
Dal Lake- is the perfect spot for you when you're looking for a minimalistic shot in Kashmir Valley. Dal lake looks surreal in every season but for me I find it very intriguing during the winter season when it's snowing and full of fog. The right ingredients for a minimal shot; so if you're travelling to Kashmir and want to click minimal around the city then Dal Lake is the perfect spot for you. I took this shot early November mid day when it was super hazy and low sunlight. The reflections were perfect and I just had to wait for the shikara to be in the right spot.
Pampore Saffron fields- when you drive through them you instantly feel that feeling where you are so small in this beautiful world around you. In either of the seasons they look so surreal and massive; especially the two lonely chinar trees in the middle of nowhere. No one had shot them in winter before; maybe due to accessibility or extreme weather conditions. Last summer I was driving back from Pahalgam and a thought crossed my mind where I envisaged these trees in winter and it really hit me hard. So this winter I travelled to Pampore; it had snowed a few days back and temperatures were below freezing which meant I could easily walk on the snow to capture them. I left early in the morning and reached in an hour to those fields; there was no one but these massive patterns and that lone tree. This was the shot I had dreamt of and it came out brilliant; one of my favourite images. I wouldn't advise people to visit this place in winters because of the deep snow and wild dogs around; so if you want to visit this amazingly beautiful place then you can try in summer as well when it's green and happy.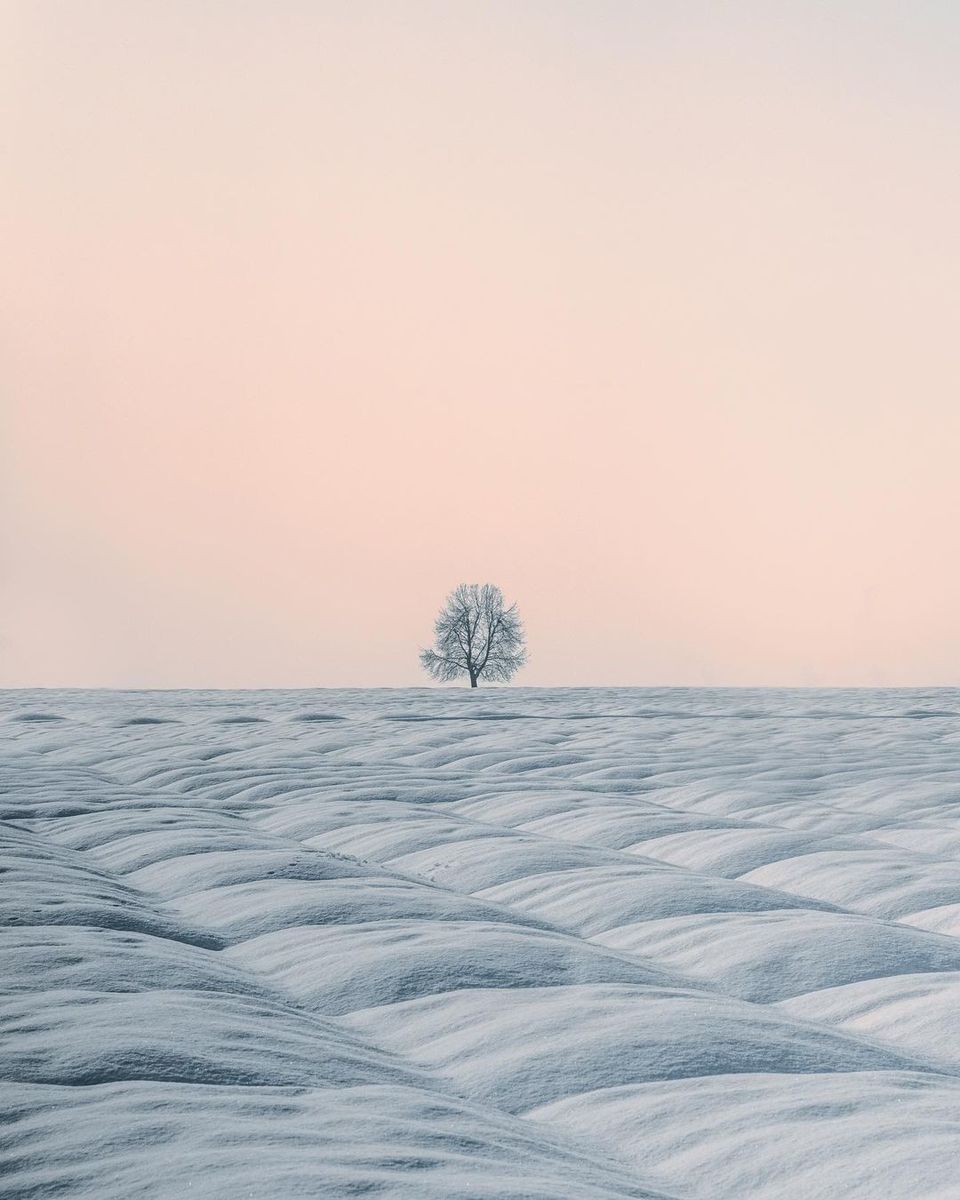 Ladakh- Nubra- Panamik: The negative space that Ladakh provides you for your images is the best one can have in India. My inspiration often said: "what you think in your mind is what and how you would click an image". Minimalism has a serious effect on me; a line of poetry would make me get up and take a shot. Less is more what they say and I can't agree no more. I decided with a friend to visit Ladakh in the middle of winter of 2021; everything about that trip was so uplifting and moody in terms of visual art. I learnt a lot from that trip; the weather and the locals taught me a crucial lesson about life. The lesson of being a minimalist; how we should learn to live on the required only. It was snowing and we were driving back from Khardungla; I saw these old women clearing the snow from the road. Braving against every odd and then settling down for something which only fulfils the desire of the day. The Ladakh trip changed me forever; you are so alone and yet so full of life in such an extreme place.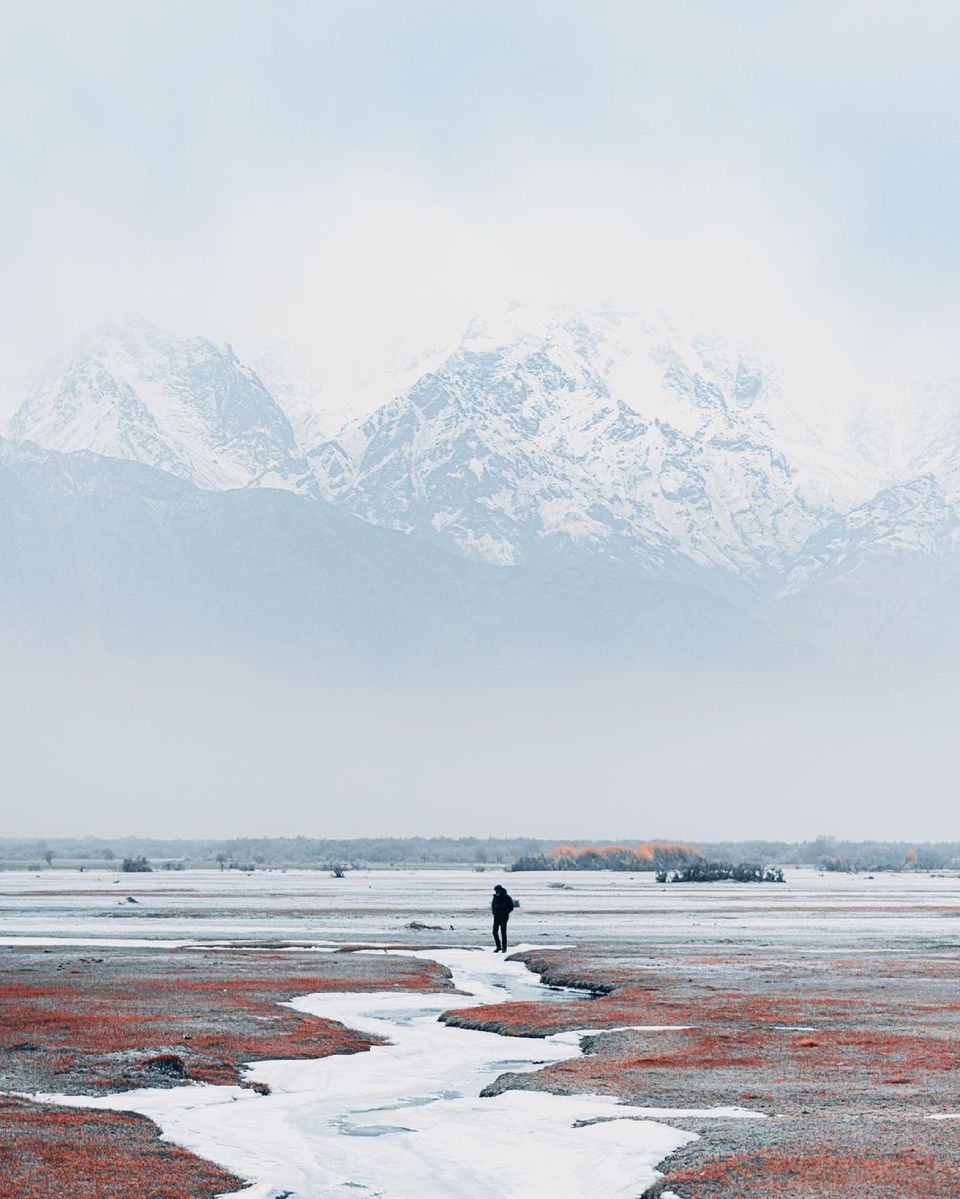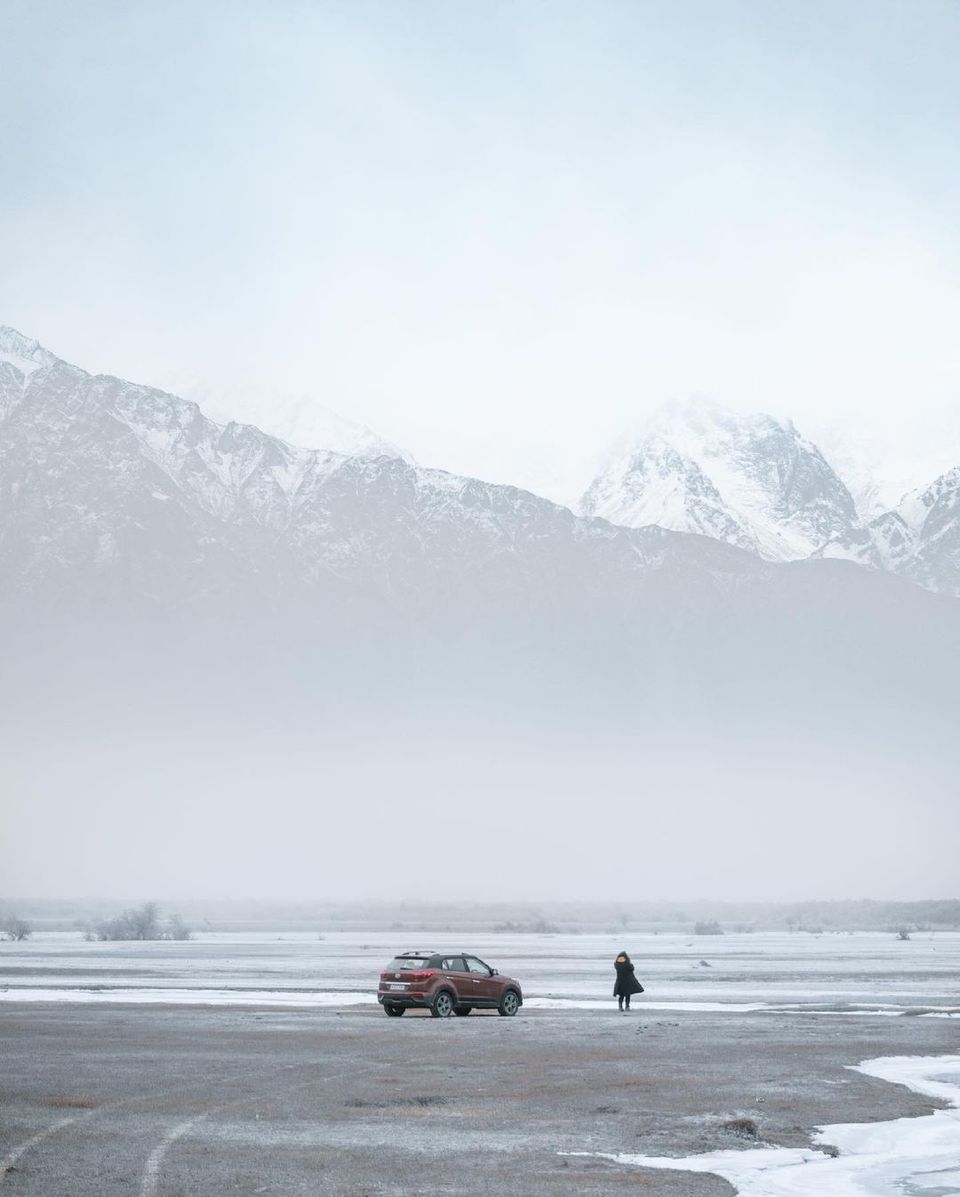 I hope you all liked my images and words about minimalism. As a photographer I want to learn more and know more cultures that teach life.
Until next time and as the famous poet Iqbal said: "Yaar zinda sohbat baaki".
#Kashmir #Wilderness #Solotraveler #Photographer #Ladakh #Minimalism