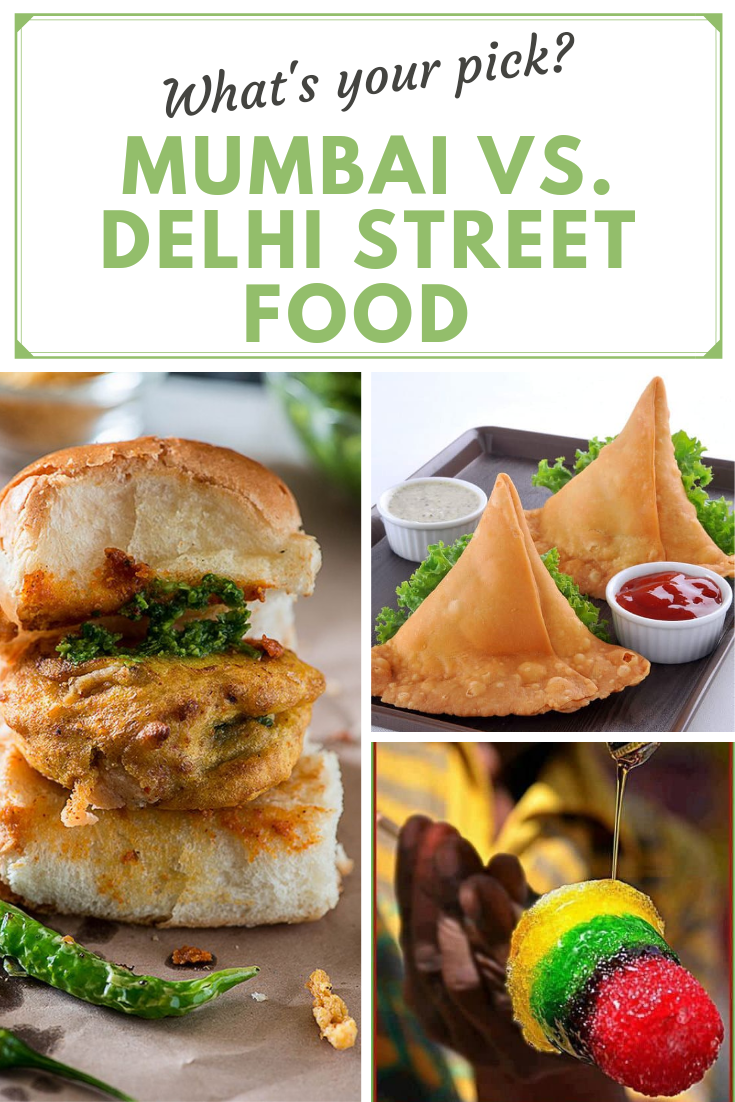 This is no big news that this is an old age dilemma and is extremely controversial. Especially for people, who are born and brought up in these two amazing cities of India. We tend to be more passionate about our culture, place and food without a doubt, the reason being the beautiful nostalgic memories it follows. The fight of who's better than who is far from settled. Even though the people living in both these cities are completely different from each other, there's one thing that ties them together. And that is their undying love for FOOD!
Both the cities have boast varieties of food which back down decade-old cuisines and style of cooking from various places to here. They have delighted generations of Foodies.
Mumbai
There are many things to love about Mumbai, among them is its street food.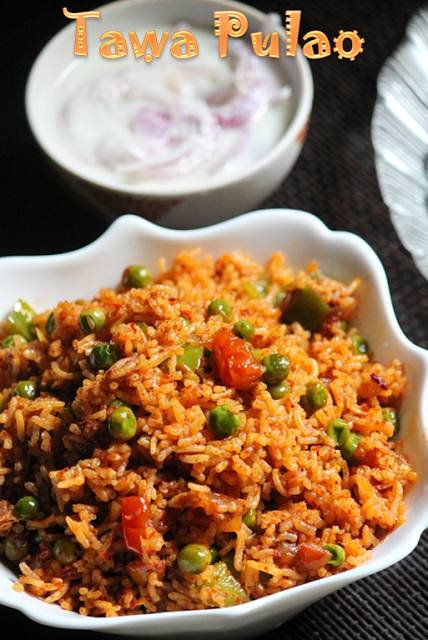 Across the city, you will find a variety of food stalls at street corners, on the pavements, or near schools and offices selling hot portions of snacks and meals.
Mumbai street food is incredible, immensely and doubly pleasing to your taste bud. Nowadays, hawkers have improvised and are now serving a variety of food that not only include snacks, but main courses, ice creams, and a few international cuisines. People from all economic classes; eat from the roadside food stalls in Mumbai, which serve some of the best local food, even better than many restaurants.
Delhi
From street food to international cuisines, Delhi, or as we lovingly call 'Dilli', can blow your mind in every way.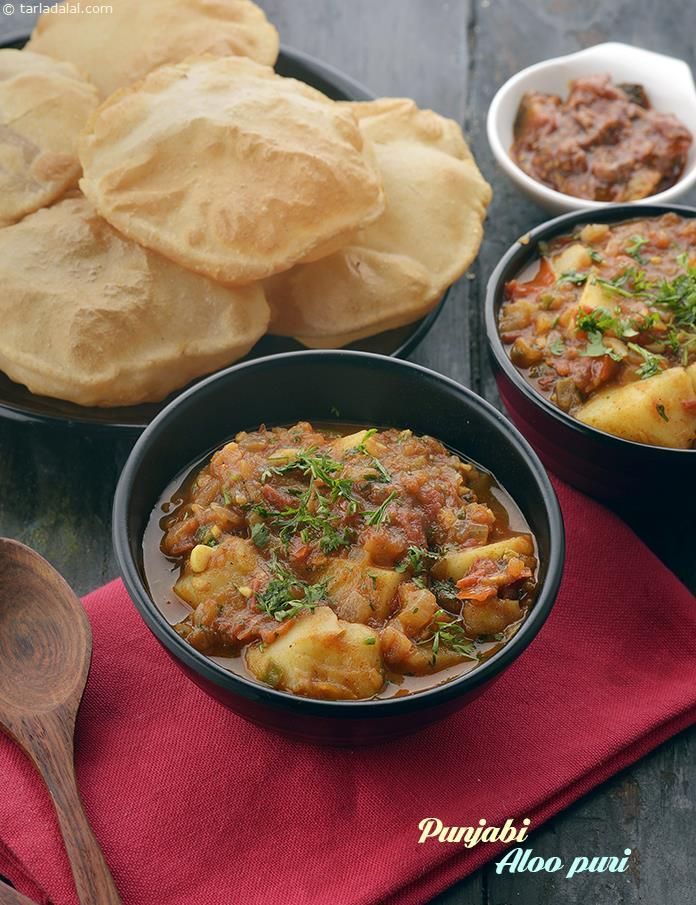 The food here is the amalgamation of various styles, cuisines, cultures and communities: Middle Eastern recipes brought by the Mughals to Punjabi and Sindhi ones originating in Pakistan and Iran. Not to forget, Tibetan and North-East Indian flavours meanwhile adding interesting twists. This presents us with a mind-boggling, tongue-tickling array of offerings that one can only find in Delhi.
From Chandni Chowk in Purani Dilli to the imperial set up in Connaught Place, New Delhi has something for everyone. You're going to be left amazed by the ultimate variety of options available. Any street that you walk into, or corner you turn, will have a hawker with some appealing delicacy whose aroma is gonna draw you to taste it.
Delhiites are known as much for their insatiable appetites which fit the unending variety of food found in the city. Any cuisine, Indian or international, you name it, they have it. The essence of the city is though captured by discovering every corner and exploring the stupendous variety of items it has to offer.
Now for the ultimate battle between the two. I have a few popular and loved delicacies of all time from both the places listed below. It's for you to decide which one is better!
1. Mumbai's Vada Pav and Delhi's Samosa
These two snacks are the best on the road snack for all which you can munch on any time of the day.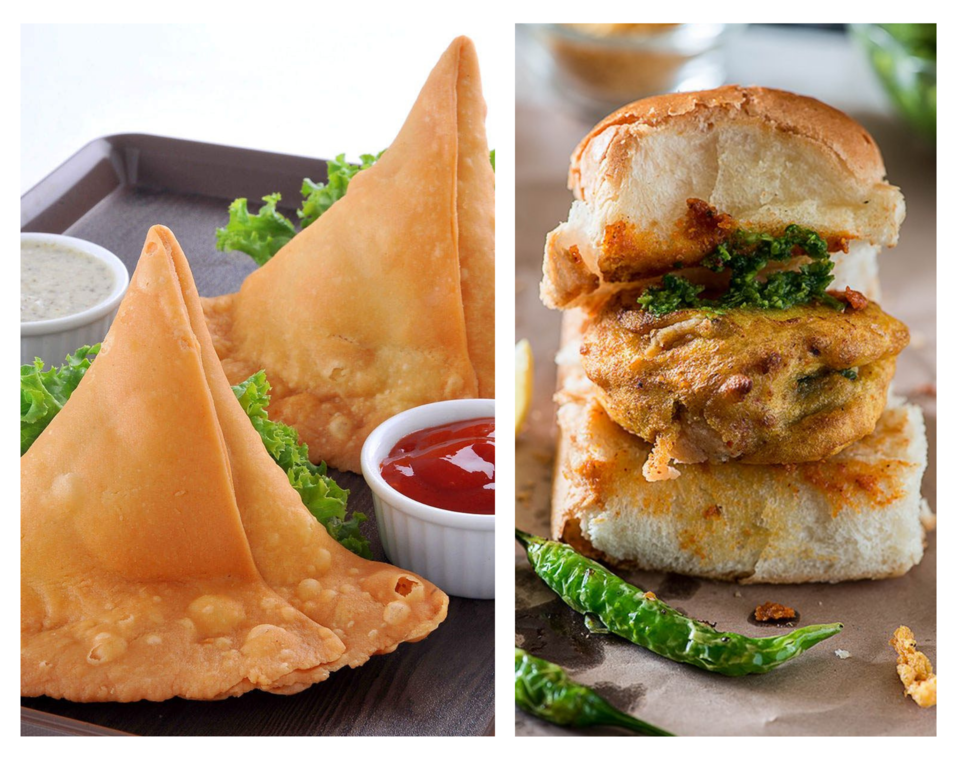 For Mumbaikars Vada Pav is a way of life, and Samosa is the same for Delhites. The love and sentiments for each are well-known.
2. Mumbai's Bombil Fry vs Delhi's Chicken Tikka
You cannot miss out on these two dishes when you are in the city. Fried in Rawa until brown, Bombay duck tastes best with a sweet-sour gorkeri pickle.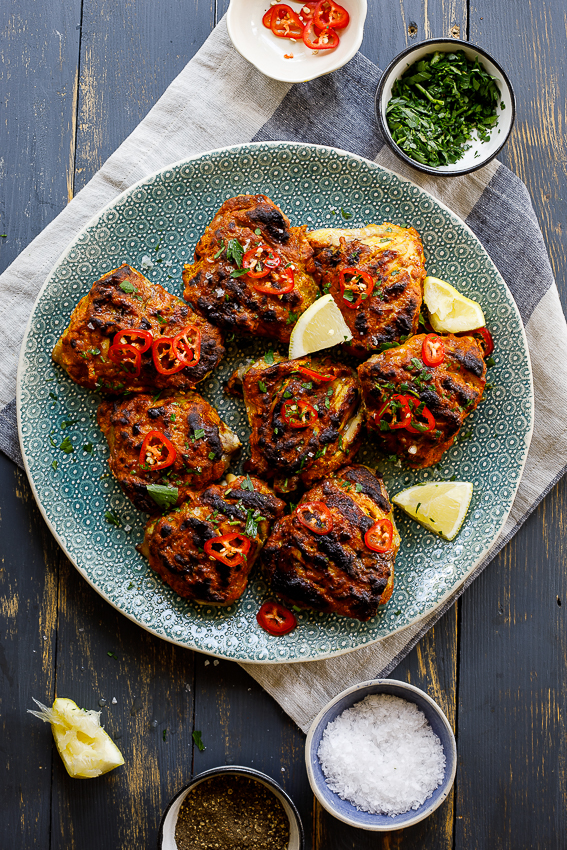 Whereas, marinated small pieces of boneless chicken with spices and yoghurt cooked in tandoor using skewers is something that can make you drool in seconds.
3. Mumbai's Bheja Fry vs Delhi's Nihari
Mumbai's bheja fry can give tough competition to Old Delhi's Nihari.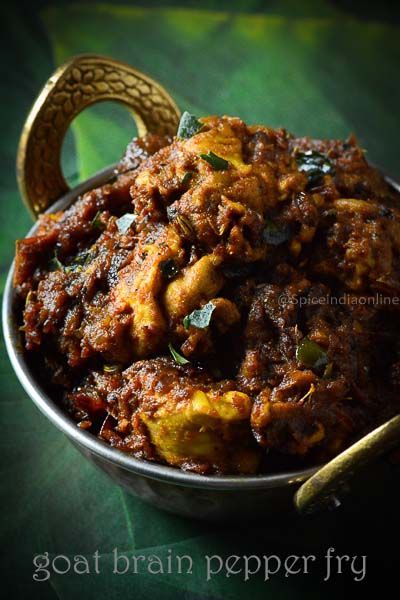 Pan-fried brain cooked with Indian spices is the staple street food in Mumbai, while nihari from Delhi's Chandni Chowk area is a must-have breakfast. Slow-cooked mutton with a myriad of spices, nihari is cooked on very low heat for up to four hours.
4. Mumbai's Akuri On Toast vs Delhi's Bread-Omelette
Scrambled egg packed with a hot and spicy punch of garlic, ginger, onion, coriander, black pepper, green chillies and garam masala. Mumbai's Akuri tastes best with pav.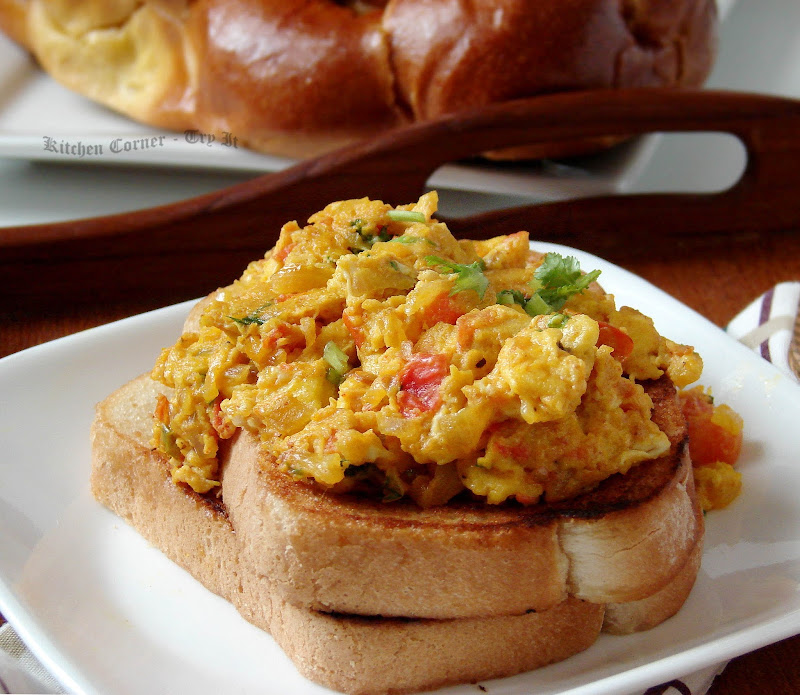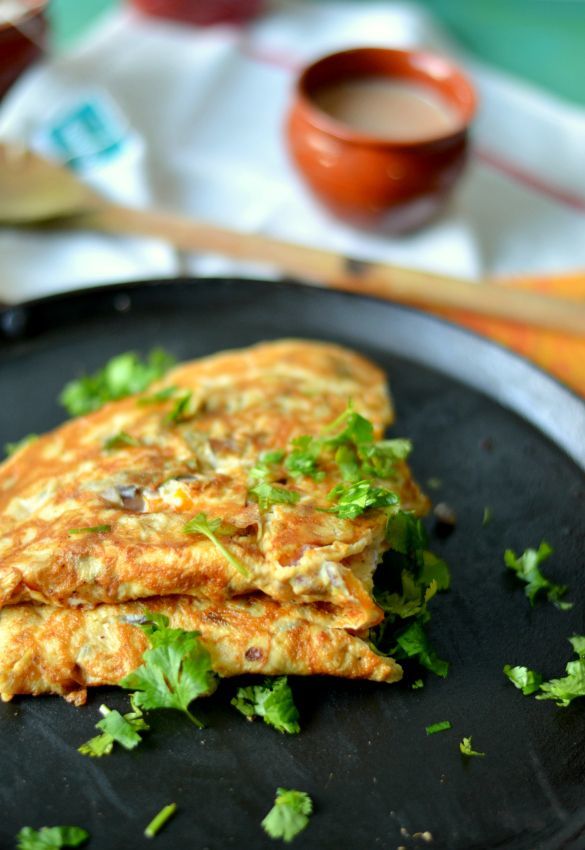 Delhi's plain and simple bread-omelette is something you will find everywhere. High-on demand, this meal works as breakfast or as an evening snack.
5. Mumbai's Frankie vs Delhi's Parantha Roll
These great on the go bites are the most convenient snack. A frankie is a roti with a layer of egg inside, smeared with a sauce or chutney. It usually includes assorted toppings of stir fried veggies, legumes, paneer, cheese, aloo tikki, veg cutlets, or lentil kebabs.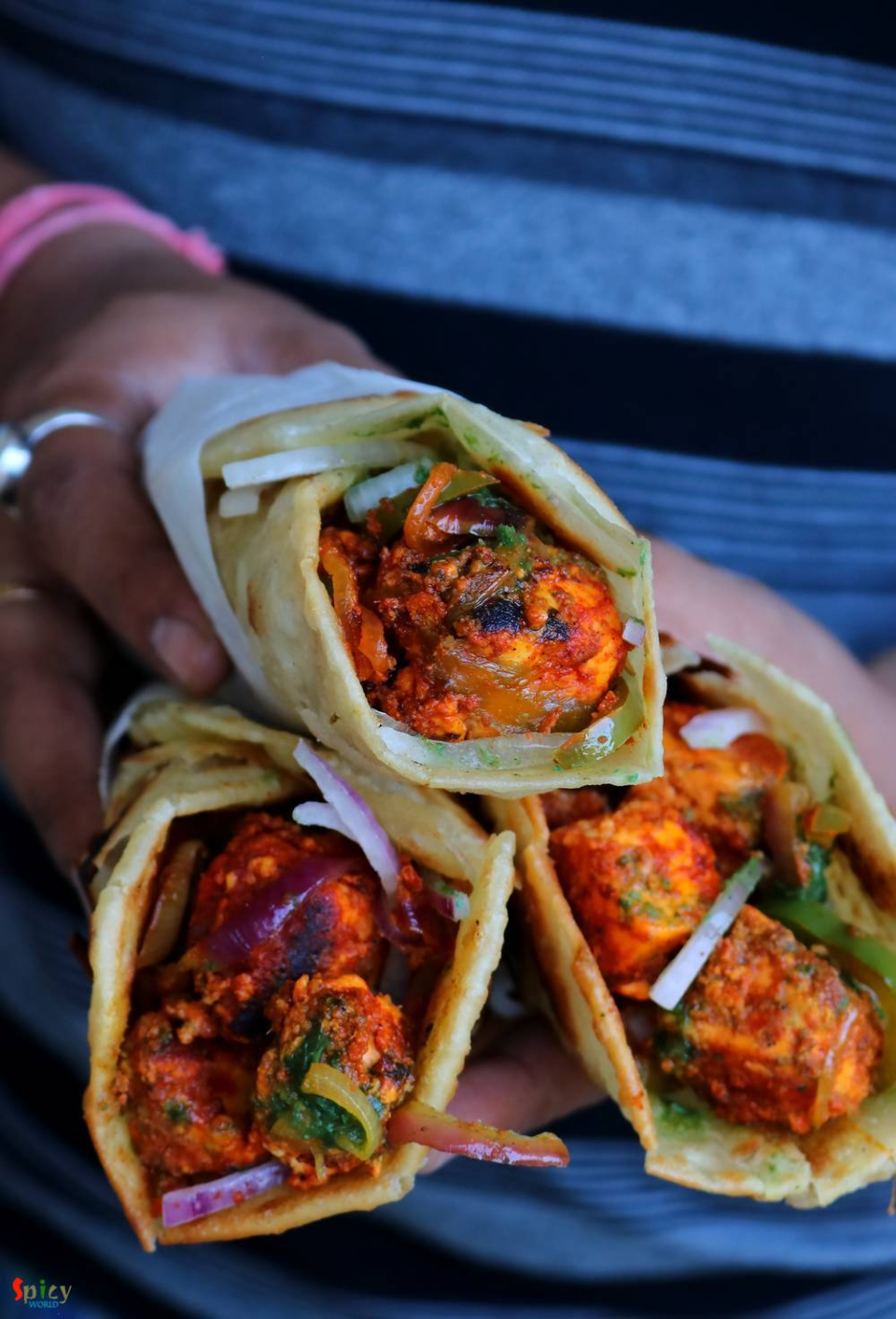 A kathi roll is an inexpensive street food that was first popular in Kolkata before spreading throughout India. The concept was conceived when street vendors didn't have enough time to wash their plates, so they started serving their marinated and grilled kebabs wrapped in paratha or roti (Indian flatbread), effectively offering the two items together without the dishware.
6. Mumbai's Misal Pav vs Delhi's Pav Bhaji
Misal pav is a popular Maharashtrian dish that is a must-try. Matki lentils and chilly powder gravy poured over cooked lentils accompanied with pav make for Mumbai's misal pav.
Semi-curry of mixed vegetables cooked in a special blend of spices with oodles of butter and served with pav, you know that's your plate of Delhi's pav bhaji.
7. Mumbai's Gola vs Delhi's Kulfi Falooda
A meal is never complete without a dessert!
So, if Mumbai has ice balls, made from grated ice, dipped in flavored juices, cream and various toppings, Delhi has got its kulfi falooda.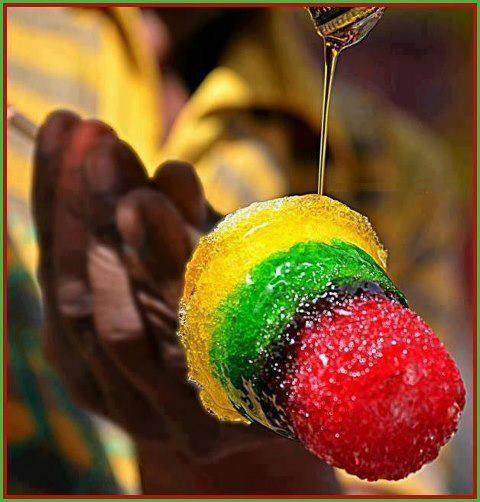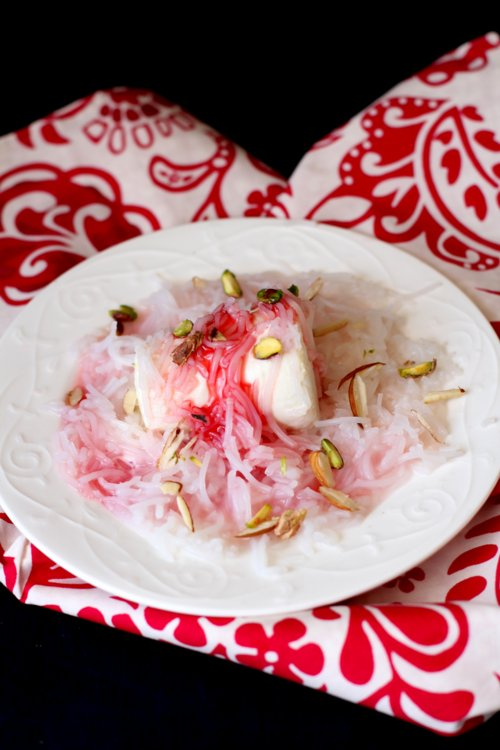 Did you have some mouthwatering moments while reading this article? For a foodie like me, I cannot miss any one of these dishes when I visit Delhi or Mumbai, neither can I pick which one of them has the better food. What about you? Let me know in the comments below!
For more travel articles from me check out my Tripoto Profile
And for travel inspiration follow me on Instagram @worldlensme
Ready to travel for free? Earn credits and redeem them on Tripoto's weekend getaways, hotel stays and vacation packages!
Watch travel stories come to life with Tripoto on Youtube!