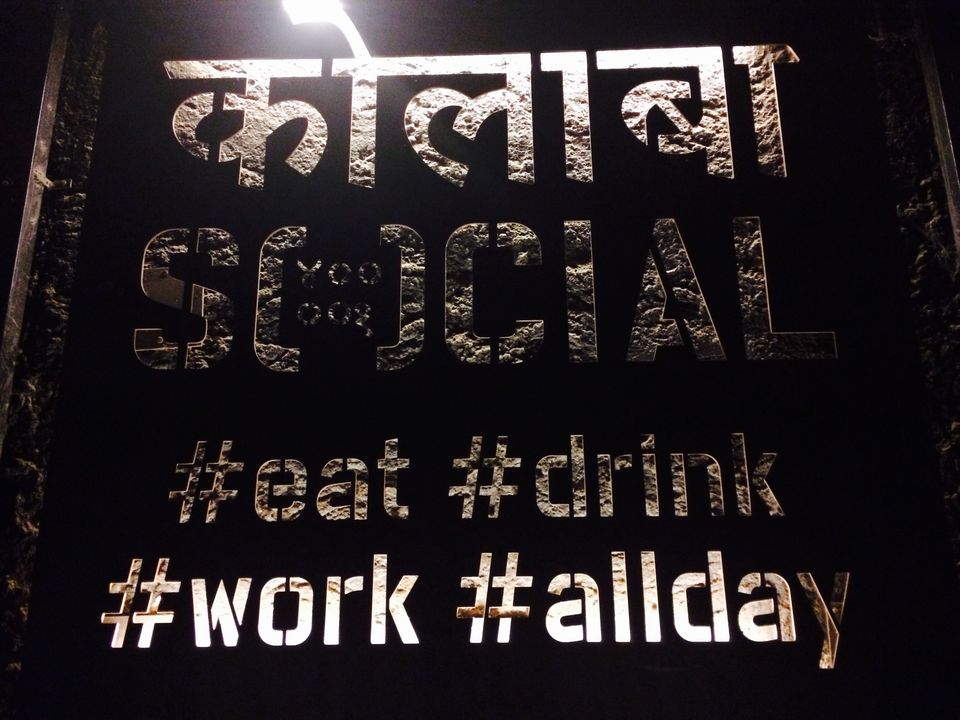 Why A Dilliwala would Love Mumbai! Part -1
Recently, there were news of Our Dilli Da Munda "Virat Swagger Kohli" purchasing a costly Af apartment in Mumbai's Worli area worth 34 crores!!!!
So, why would a Dilli guy opt moving out of this Wonderful City to our competition ???? मुम्बई!?!?
No prizes for guessing Miss Sharma's name in this case. But what else would make all the Dil se Dilliwalas to Love this place!
Ever Since the inception of the city culture in India there has been a War between it's two biggest Cities ie. Delhi or I may call it Dilli and Mumbai/Bombay.
The war from which, always arose the question of being the best City in India! Many articles, debates and many YouTube videos later I visited the place itself.
Being from Delhi has always been a matter of pride. The country capital, different cultures, great food, awesome lifestyle and excessive swearing,the big cars, the lavish Lifestyle और क्या चाहिए BC??
Reasons why Mumbai would be loved by a Dilliwala! Because Mumbai is So Delhi!!!
1. Great Food
What is the basic need of a Delhiite? Yeah it's not Oxygen, it's fucking Food! And with great taste buds comes greater responsibility of making them happy. Mumbai just like Delhi serves amazing food, be it- Vada Pav(famous already) or the Misal Pav besides the Andheri Local Station, the Mughlai stuff on the Md Ali road( specially the Shawarma rolls from Shalimar) or Rolls from Bademiya, Colaba. Mumbai just fulfills the craving of the foodie inside you.
2. The Fast Lifestyle
Delhi being the capital has a very fast life in contrast to our villages or the hills where people have enough time to walk for miles, this lifestyle may appear unhealthy or tiring to some but, we love this way of life.. Mumbai follows the same rule so, you won't feel left out of the place. The people are so busy and self indulged which gives you your own space. Nobody peeps into each others life.
3. Nightlife
Be it HKV or the ever evolving CP, Delhi just serves to be one of the best places to party at nights. So is the case with Mumbai, I won't compare between the two but Mumbai also has some great discs and bars to make your night a memorable one. If u go to Mumbai just visit Social Colaba, it has the usual Delhi's Socials vibe with the great decor.
4. Stuff
Yeah, you heard it right (I mean you read it right) just like Delhi, Mumbai craves for the Maal or stuff and ya I assure that you won't be dissapointed with the maal in Mumbai. The people are so easy that they readily share there joints with you. And yes, Joints make this earth a Better place! So you can go to Mumbai and get some good stuff there as well.
5. Women Safety
One thing for which Delhi is considered bad? It's the number of Rapes and eve teasing going all around Delhi. No matter what a girl wears or what time it is. So, lets face the reality. Delhi is NOT safe for girls. One thing which Mumbai won my heart is this. Nobody (expections are always there) eve teases girls in Mumbai, the girls are free to roam, free to wear what they want. There was no hint of anything like passing a comment on a girl wearing hot pants in Mumbai. Girls could roam around freely at 3 in the night near Marine drive. A couple could be seen walking around without any fear.
Hope DelhI learns this from Mumbai!
Honorary Mentions: King Khan, Shahrukh Khan lives in Mumbai! How can we not love the place where The Badshah Lives.? After all he is our own Dilli ka launda!