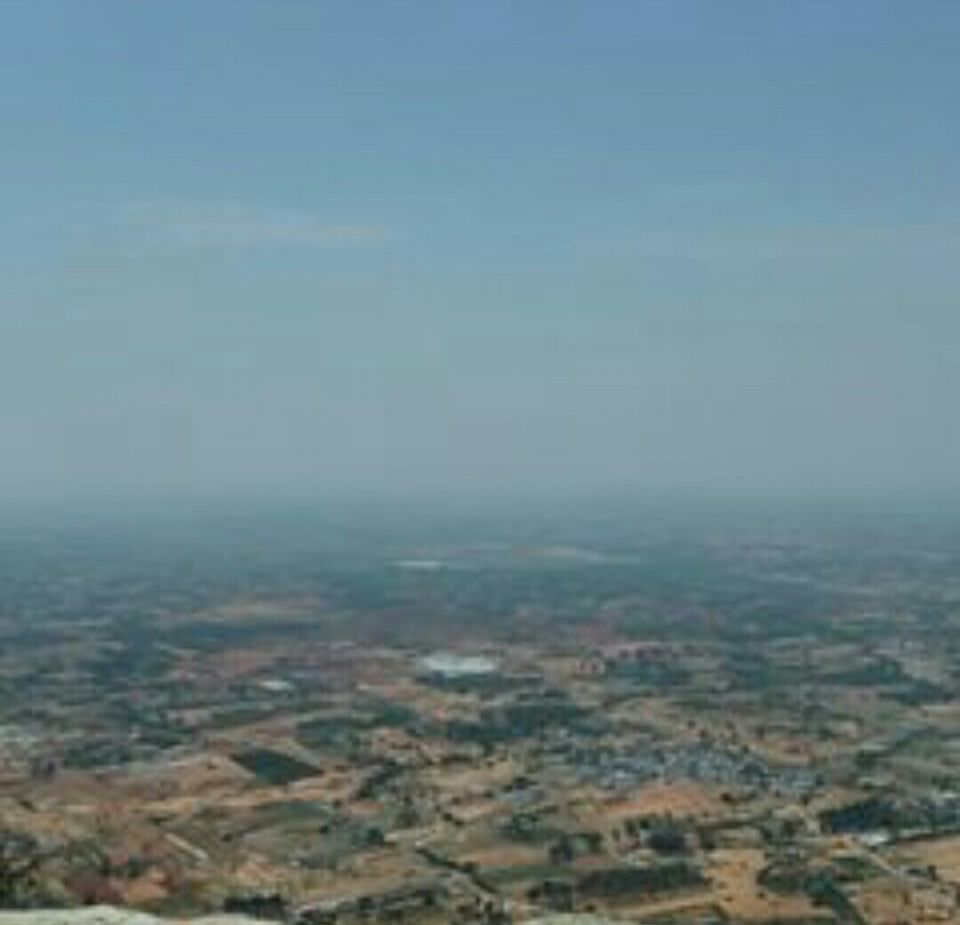 Nandhi hills is located in Chikkaballapur district of Karnataka state.It is 10 km from Chickballapur town and approximately 60 km from the city of Bengalore.
It is 4,851 ft (1,479 m) above sea level.the direct bus to nandhi hills is available from majestic,bangalore.the bus starts at 8.30am at platform no 16.Its beter
to arrange a own transport.parking area is available.its a 2 hrs travel.we will be reaching there around 10.30am,the entry ticket is 20rs.warm welcome from monkeys,
dont be afraid they wont harm u :).we have to climb the steps to reach the top of the hills.trees around the both sides of passages,its pleasure to walk through the
greens.You can go even on summer,u wont feel sunny,but best time to visist is oct-december,
where the hills become foggy,the leaves are full green,the temprature will be low.delight to be there
the passage are clean&well maintained.the passages are seprated into many,conecting to the destination.while you enter you see the pond.with good architect work.
then you have to walk few hours to reach the top,After you reach the top you will see viewpoint sitout spots,with chairs&table.u can just sit there are just
look through&settle yourself in your peace.i just sat,eared my headphone looking the view point makes tyou high,gets u above the sky.no problem for a mobile network
they instaled mobile towers on top of the hill.nandhi temple located on the top.food is very worst only one hotel availabe beter to carry home made
preparations.hut hus are available.snacks shop are available with mrp price.in return you have to wait for bus there is no constant timings.they said bus will
come at 2pm so we rush down to not miss the bus but it came around 3.30.but the best part of the trip is while returning it started to rain,the passage becomes
green,droplets on leaves was awesome!!rain stoped in few mins after we went down from the hill,the hill was surrounded by clouds looks so foggy,clouds become darker
then heavy rain begins its was an ice cube rain!!for the first time i am seeing it it was an awesome&memorable day!!worth to visit.