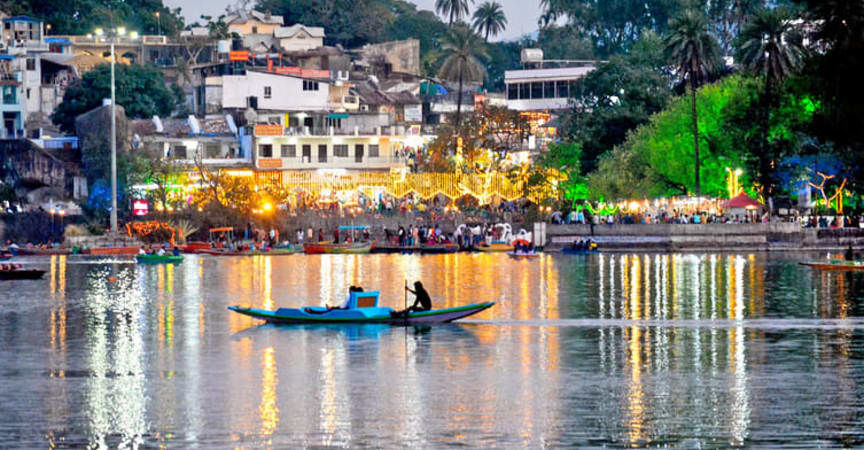 Nakki Lake is situated in Mount Abu. The lake derives its name from a legend that it was dug out using nails, which is called Nakh in Hindi and Sanskrit. The Nakki Lake is believed to be very sacred and is a popular pilgrimage and tourist destination and also one of the beautiful places in Rajasthan.
According to legend, the lake was dug by gods to stay protected from the Bashkali demon. Another legend suggests that it was dug out by a sculptor called Rasiya Balam to win the king's daughter's hand in marriage. However, the king refused to give his daughter in marriage to Rasiya Balam. A temple dedicated to Rasiya Balam and the Kunwari Kanya, the king's daughter, is situated just behind the Dilwara temple.
Another important tourist attraction in the region is the Toad Rock. The rock resembles a toad that is about to leap into the water and hence the name.
Location: Mount Abu, Rajasthan 307501
Best time to visit: November to April